Check Out the Seiko Prospex SNE441 Dive Watch!
Whether you're into hitting the best scuba diving sites in the world in style or enjoy a watch full of versatile functions, water resistant smartwatches like the Seiko Prospex SNE441 have a lot to offer to the water-lover. Tracking dive time, taking pictures, and GPS features such as marking locations are just a handful of the most significant benefits of the best modern dive watches. The Seiko Prospex SNE441 is a dive watch for divers of all skill levels. That said, it makes a great everyday-wear watch as well. Furthermore, hikers also love the Seiko Prospex SNE441 due to its infinite solar power and water resistance.
Seiko Watches
The Seiko brand is one of the oldest in the industry, ffounded in 1881. Seiko, Japanese for "success" or "exquisite", and its subsidiaries manufacture and sell all manners of watches, clocks, jewelry, and other optical products. Based in Tokyo, Seiko was the first company to introduce quartz watches to the global market. The company also produced the first quartz chronograph in the world.
Unlike most watch manufacturers, Seiko never purchases parts such as batteries, micro gears, motors, sensors, and hands, from outside sources. Seiko and its China, Malaysia, and Singapore based subsidiaries manufacturer the Seiko brand watches, including all components, entirely independently. It is plain to see just how serious Seiko is about their brand's overall quality.
Seiko Prospex Features & Benefits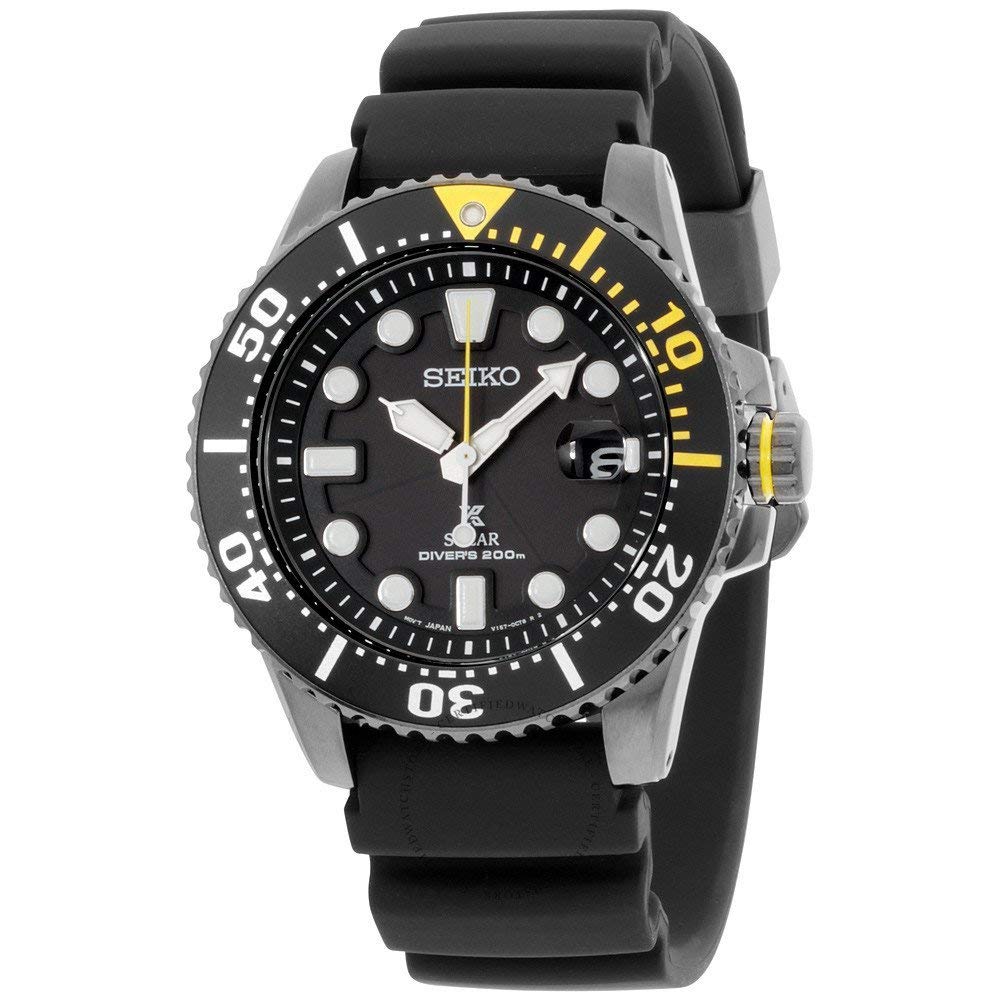 The Seiko Prospex SNE441 is quickly becoming a classic dive watch around the world. It has a traditional type dive design with a silicone band, a rotating bezel, date display with LumiBrite hands and markets, as well as a screw-down crown and case. What's even more, you never have to worry about purchasing extra batteries every few dives because just one full solar charge keeps the power reserve full for a total of ten months.
Here are a few of the most significant features and benefits of the Seiko Prospex dive watch:
Water Resistance up to Depths of 660 Feet
The water resistance is one of the most vital aspects of the Seiko Prospex SNE441, being a dive watch and all. This bad boy is submersible up to 660 feet. The watch meets or exceeds all ISO standards and is suitable for recreational scuba diving.
Long Lasting Solar Powered Battery
The Seiko Prospex SNE441 is not only highly durable, but its titanium-lithium rechargeable battery is also long-lasting and runs on solar power. There are no expensive replacement batteries required for this watch, which means that it saves you money compared to other favorite dive watches.
Luminous Hands and Markers
The hands and markers of the Seiko Prospex SNE441 stand out amongst other dive watches, literally. The LumiBrite illumination is easy to see and read under the water as well as in the dark. The watches come with a screw-down crown and case back as well as a one-way rotating timing bezel.
Date Calendar with Magnifying Glass
Keep track of upcoming dives and other significant dates with the built-in date calendar feature. Quickly read the calendar entries with the help of the watches magnifying glass function.
Durable 44mm Stainless Steel Case
The Seiko Prospex SNE441 more than looks good, it consists of the highest quality 43.5mm stainless steel in the industry. The case is long-lasting and more than durable enough to survive hundreds, even thousands, of dives.
Three-Year Warranty
Many dive watches come with extremely limited warranties lasting anywhere from three months to a single year. That is not the case with the Seiko Prospex; it comes with a three-year manufacturer's warranty from Seiko.
Silicone Strap
A dive watch needs to be unobtrusive and form-fitting, which is precisely what the silicone strap on the Seiko Prospex offers. A firm fitting band that keeps your watch in place and you'll hardly even notice its there.
What People Are Saying About the Seiko Prospex
We think the Seiko Propex is one of the best dive watches to buy in 2018, but don't just take our word for it. Here are a few of the ratings these impressive dive watches from Seiko have earned from customers of major online retailers.
4.8 out of 5 stars rating from Amazon customer reviews
5 out of 5 stars rating via Longislandwatches customer reviews
4.2 out of 5 stars rating based on eBay customer reviews
According to Amazon customers, the Seiko Prospex SNE441 is the perfect entry level diving watch. It is not only affordable, but it is excellent quality, especially for the price, and is highly functional with great illumination and other great features.
Alternative Diving Watches You May Like
In case you're just not feeling the Seiko SNE441 for some reason, that's O.K. too. We've taken the liberty of researching and selecting a couple of alternative diving watches for you to consider from some of our favorite watch brands. We think you're going to like what we found.
Oris Divers Sixty-Five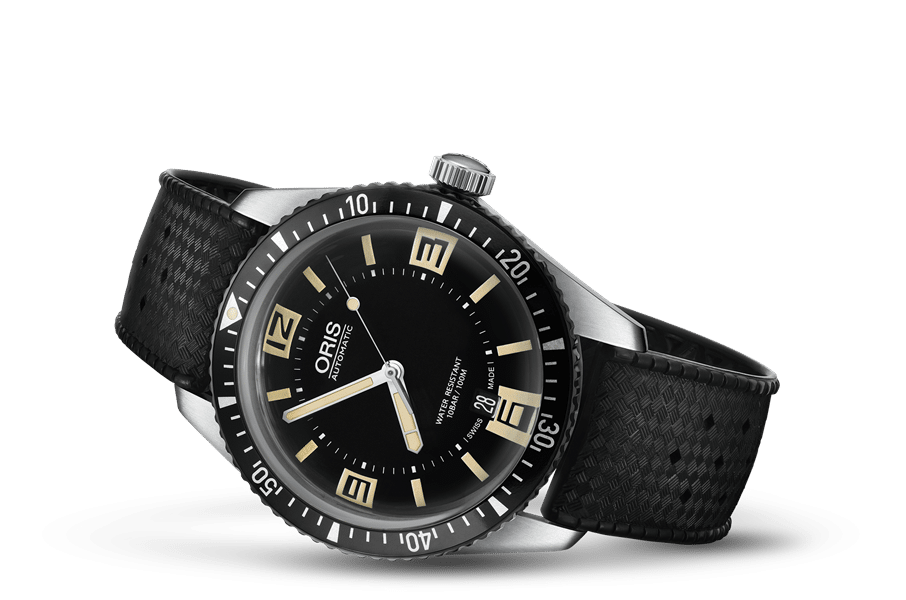 This brushed and polished stainless steel dive watch from Oris has a blue dial and luminescent silver-tone hands. The case is 41mm in diameter and 13mm thick with a screw-down back and a black rubber strap and buckle. It has a black ceramic unidirectional rotating bezel with minute scale and yellow luminous indices and a sweep second hand. The watch face is scratch resistant and anti-reflective sapphire crystal and has a date calendar window. It is water resistant up to depths of 330 feet.
Citizen Men's Eco-Drive Promaster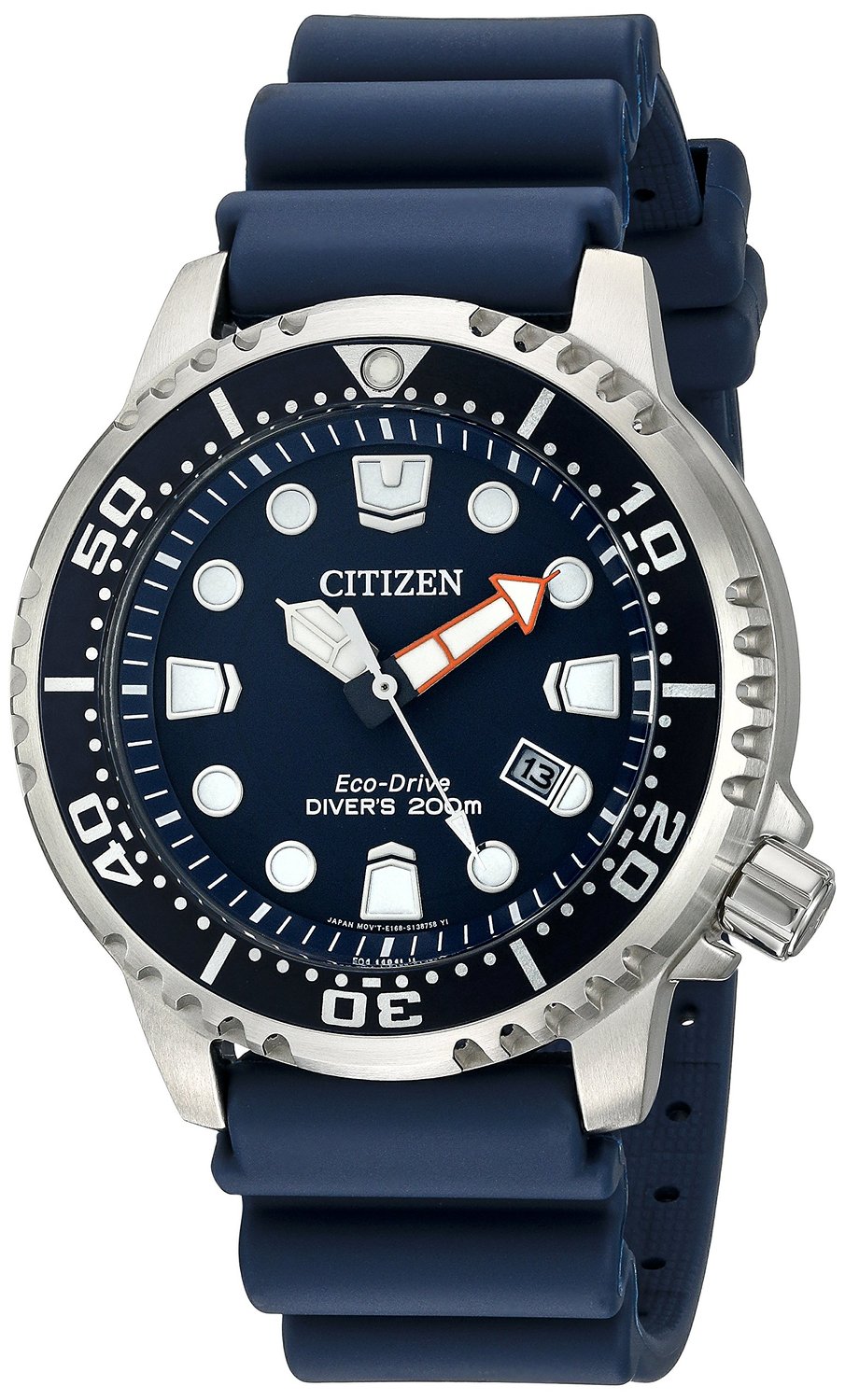 ​The Citizen Men's Eco-Drive Promaster is another excellent alternative dive watch to the Seiko Prospex. It has a round watch face with a blue dial and unidirectional bezel including luminous hands and markers as well as a date window. The watch is powered by Eco-Drive technology which means that it never requires a battery replacement. Citizen Men's Eco-Driven Promaster has a 48mm stainless steel case with a mineral dial window. It also has a molded band of polyurethane and a buckle. The Eco-Drive Promaster is water resistant for over 660 feet.
Scuba Diving
Seiko unarguably makes some of the most elegant watches for scuba diving in all of the world, including the Seiko Prospex. However, before moving on to our final verdict, we felt that sharing some information about scuba diving would be useful to our readers. Scuba diving is one of the most exciting hobbies on earth. Like with rock climbing and bungee jumping, scuba diving takes place in such an incredible environment that it is fascinating and enjoyable.
Scuba Diving FAQs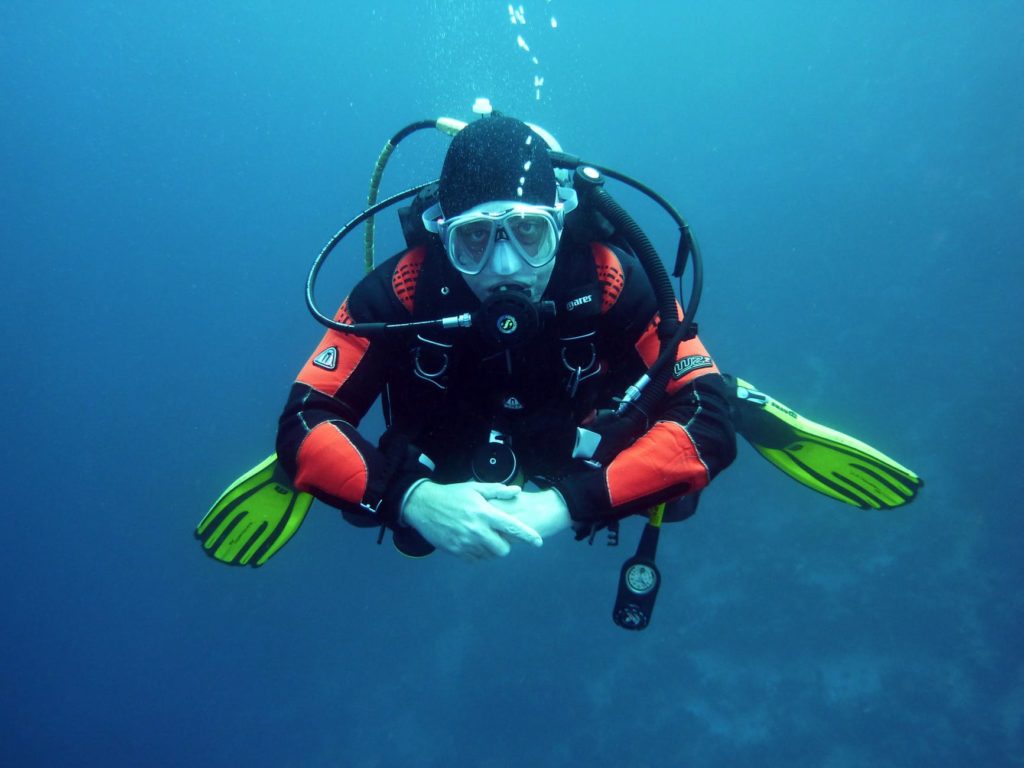 Here are a few of the most frequently asked questions we found that non-divers have about scuba diving before getting their feet wet for the first time.
Where can I dive?
The safest and most enjoyable dive locations for you is dictated by the level of your experience, your intentions for the dive, accessibility to the dive site, weather conditions and other similar factors. For example, beginners and intermediates shouldn't even consider diving more than fifty to one hundred feet, or diving in extreme temperatures such as arctic dives.
How deep can I dive?
The depth limit for recreational scuba diving is 130 feet. For beginners, the recommended depth limit is 60 feet. However, most recreational diving stays well under 50 feet. Diving depths of more than 130 feet is reserved for properly equipped commercial and deep sea divers.
Is scuba diving safe?
Yes, and no. Scuba diving is as safe as any other extreme sport or outdoor activity. Certain risks go along with scuba diving, to the same degree as activities such as skiing, base jumping, or skydiving. Understanding all of the dangers associated with diving, as well as how to prevent them, is necessary before getting in the water.
Should I worry about sharks?
No, you shouldn't be worried about sharks. Shark attacks are quite rare and are generally involved with activities such as shark feeding and spearfishing. Unless you are diving in a cage filled with shark bait, or you're spearing large fish and swimming around in trails of fresh blood, there is nothing to fear from sharks. In fact, if you're lucky enough to see one, you should stop and enjoy the moment.
How much does scuba diving certification cost?
Depending on the company or instructor that you choose to invest in for scuba diving certification, the price range is commonly $200 to $400. As far as what to expect during the diving certification course, that too will vary from instructor to instructor. However, most classes will at the very least cover necessary safety procedures, including how to properly prepare for a dive, how to control your equipment while under the water, how to surface, and how to remove your gear.
What Sort of Gear You Need for Scuba Diving
There is a wide array of scuba diving gear you'll need to acquire before getting in the water. Additionally, there is a host of extra gear which is not exactly required, although it comes in extremely handy. The diving watch and action camera fall into this category.
Here is a basic scuba diving gear list:
Diving mask
Dry-suit or wet-suit
Fins
Snorkel
Regulator
Scuba tank
Dive watch
Dive computer
Underwater camera.
Just the necessary equipment will cost you around $200, at the least, but can quickly run into the thousands.
Our Verdict on the Seiko Prospex SNE441 Dive Watch
If you are in the market for an entry-level dive watch, or merely a trustworthy and water resistant watch for every day, the Seiko Prospex SNE441 is well worth the investment. It gives you all the high-quality functionality of even more expensive dive watches, minus the high-end features such as GPS and WiFi capabilities. That said, the Seiko Prospex is highly durable as well as much more affordable to upkeep than other more expensive dive watches.
Related Article: Best Dive Watches: 6 Stellar Options for Underwater Excursions