Tile Mate: restoring travelers' peace of mind while being the perfect gift for the person who is always losing something.
Sometimes, life can throw us off! We have all curated the recipe for disastrous mornings. Somehow, losing the items we need during those times tends to be the icing on top of the craziness we experience. Tile Mate wants to help you locate what you are looking for.
These fun little finders are beautiful, clean, and simple in design. Tile is meant to blend in with your life and appear incognito, waiting for when it's needed. This small square packs some power with its ability to sync to bluetooth technology. Tile contains a variety of styles and durable choices for people of all interests. While most popularly known for hanging out on our key-rings, Tile Mate cultivated a diverse usage beyond that. We know and love the little things in life that make all the difference. Here's why Tile Mate might just be one of those things:
1. Design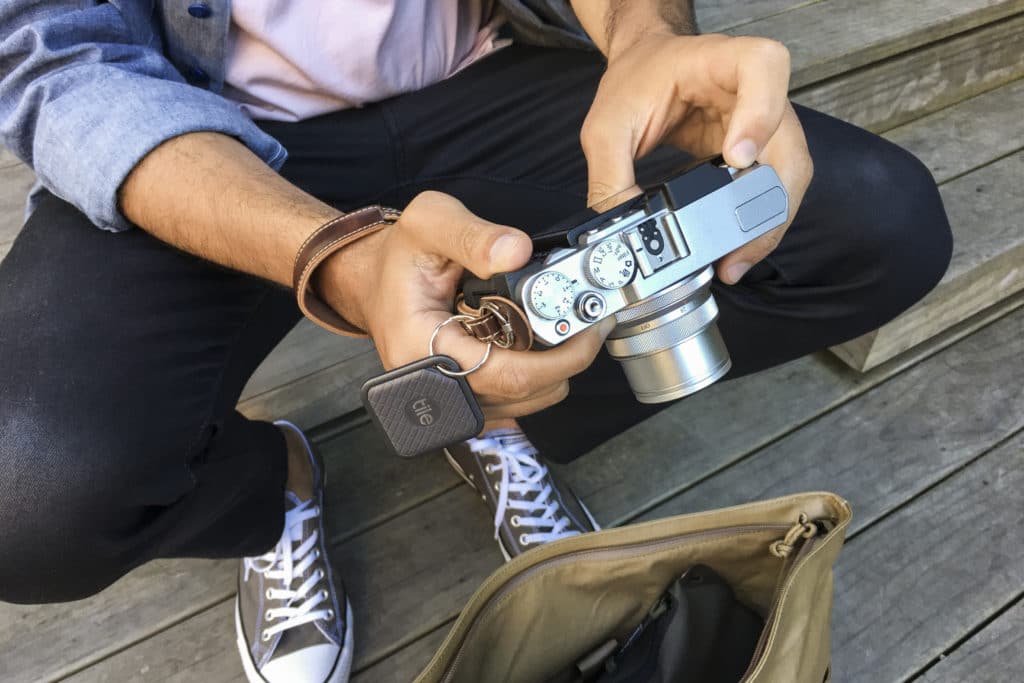 Credit: The Tile App
Tile Mate puts practicality and simplicity at the forefront. With measurements of 34 millimeters on its length and width, this little thing makes it easy to want a few of them for different reasons. Tile Mate is famously known for latching on to your keys; but its weight of about 6 grams is miniscule enough to clip onto a pet's collar for those moments that they are off the leash. Sitting at a height of just under 5 millimeters, users can loop a keyring onto Tile and attach it to valuables!
It never hurts to have extra peace of mind when traveling near and far! Tile's design intends to not disrupt the important moments. It contains high functionality without the extra attention and complication. Tile Mate aims to make your life a bit easier by being an unnoticed minimalistic square; of course, until you need to find the items you are looking for.
2. Durability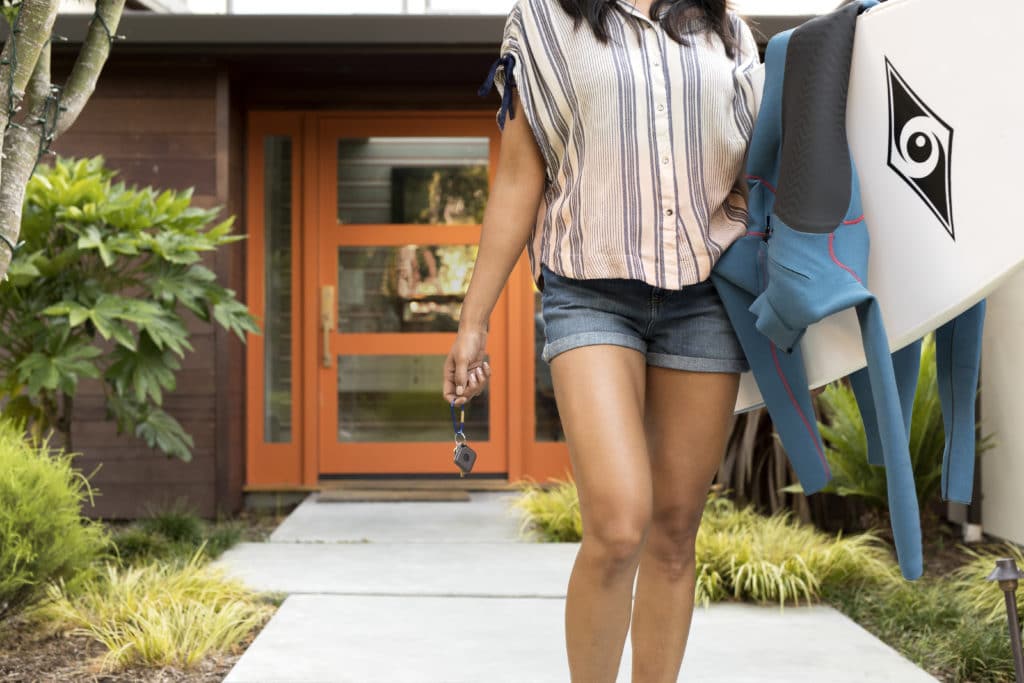 Credit: The Tile App
Tile features other products with strong capabilities, but Tile Mate endures every-day life and travel with ease. Each square can resist water rating to ip57 standards, which translates to about 1 meter (or 3 feet). Travelers headed to the beach or the hotel pool do not have to worry when they bring their Tile Mate. Little splashes never hurt anybody! While Tile Mate serves its users with excellence, users do not have to do much to maintain Tile Mate.
Tile Mate is small, but it continues to pack some power with its custom pack source. The battery life of Tile Mate lasts about a year from the day it ships to the user. No maintenance ever, no upkeep, and no battery replacement for Tile Mate! Score! Ready for your next shipment of Tile Mate finder-friends? Tile has a replacement program that even lets you choose products and other upgrades for less. Double Score!
3. Bluetooth Capabilities
Credit: The Tile App
Everything seems to be interconnected nowadays. Honestly, it can make things super simple. Tile Mate connects directly to your smart device. Users download the Tile app from the App Store or Google Play Store, and then they can register for an account. On your Tile, you will find a plus sign to the left. Press this and then the button on the front to pair your devices together. It is that simple!
If you are trying to find your item, click on the app to find your list (you may end up with more than one Tile). Once you select the Tile you are searching for, tap it and then select "Find" in green. Tap "Done" in blue once the item and your Tile have been located. This process even works in reverse if you lose your phone and have a Tile in hand. Press Tile Mate twice and your phone will alert you. Yes, including when your phone is on silent mode.
4. Tile Community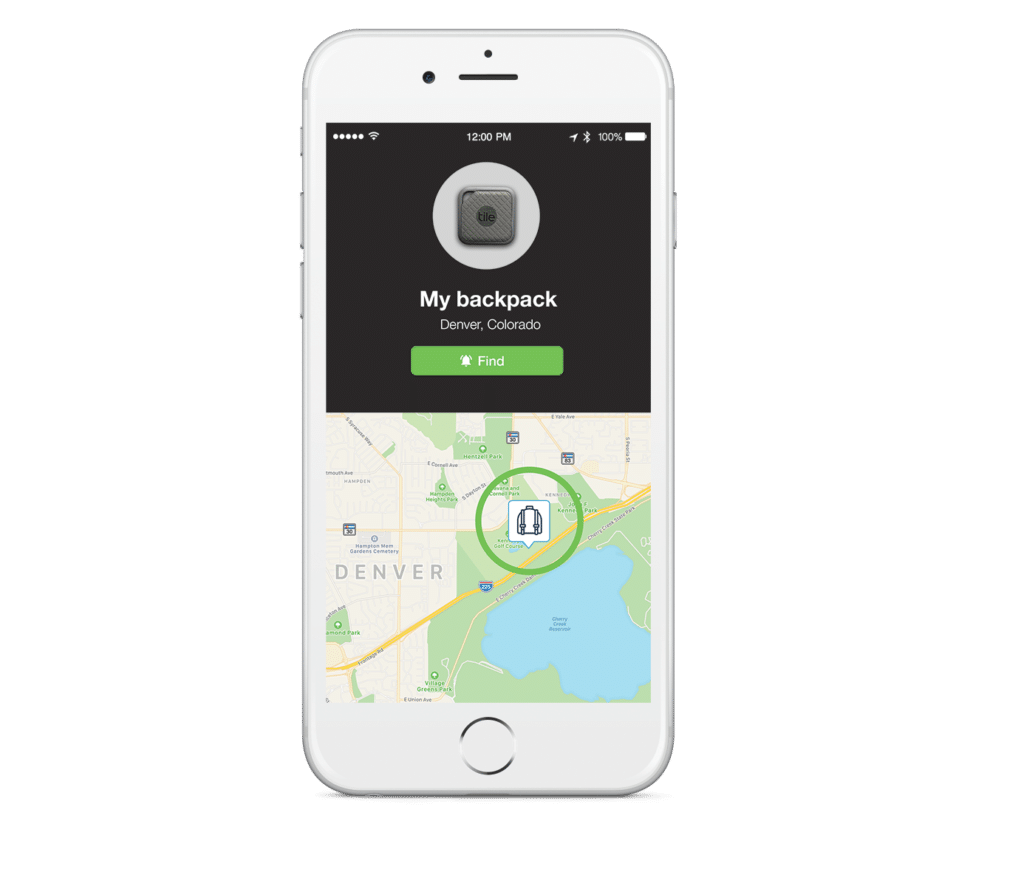 Credit: The Tile App
Tile Mate will notify you when and where your item was last seen. The app will even give you a map for visual aid if needed! However, there are situations where things may simply be out of our control. If your Tile has moved since the app last refreshed, users can tap the 'Notify When Found' option in the app. This anonymous and secure method compiles all other Tile apps to look for your Tile. Once someone comes close to your Tile Mate. users will receive a notification.
Community Find comes in handy during times where you leave your bag somewhere during your work commute. If your neighbors have Tile Mate, you may be able to find your escape con artist dog when their Tile comes in contact with yours. In a way, Tile Mate has the possibility to be a gift that gives back.
What Travelers Are Saying About Tile Mate Key Finder
With a 4/5-star rating on Amazon, Tile Mate ranks really well in the market of mini trackers! Although the unexpected furry wanderers may not have a say, owners are loving that they can track their outdoor cats with Tile Mate. If feline friends have traveled too far, users have reported that they can find them no problem with Tile. Human travelers find many uses for Tile too! We just travel with a bit more baggage.
You do not have to look like a frantic person at airport bag collection areas. I repeat, you do not have to look frantically for your bag! We all have those moments where we swear another person's luggage looks EXACTLY like ours… or at least similar. Travelers have noted Tile Mate to be a nice little addition to carry-ons and checked luggage alike. We definitely want to keep our items close during flights and other busy travel moments; but sometimes there are moments like bag search, storing our belongings under our seat, or even overhead bag placement. Tile Mate gives Travelers a double check for their bags when heading to their destinations.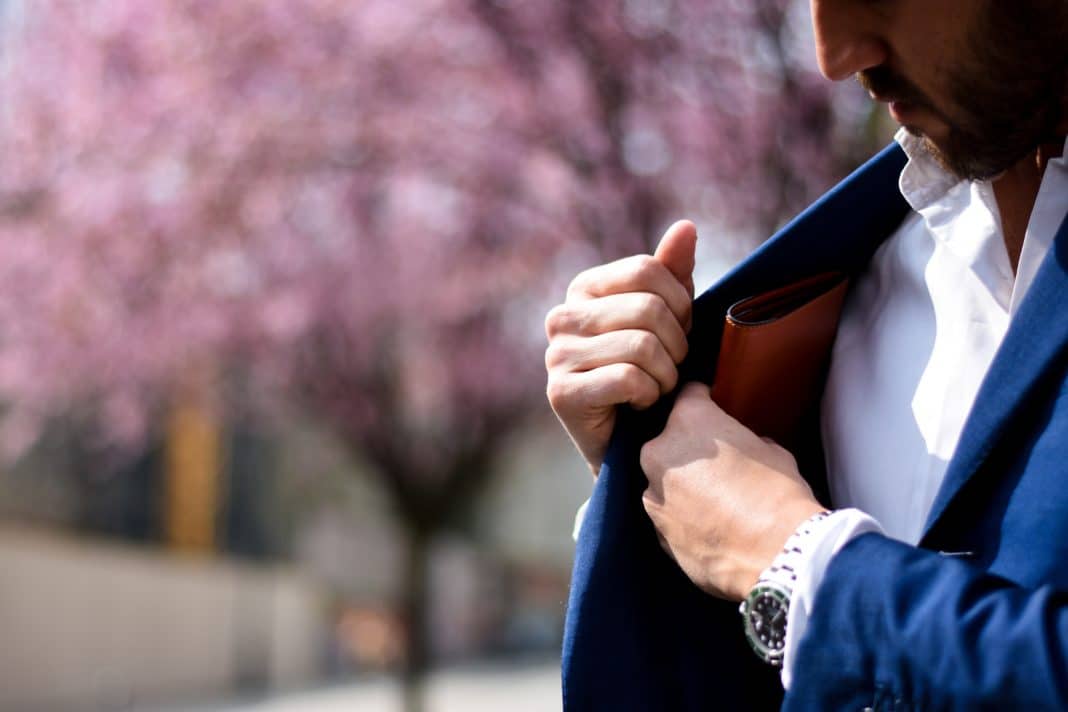 Tile even comes in clutch with the travel necessities that you will keep in hand. It becomes super easy to leave items behind in the process of passport checks, scanning tickets at kiosks, and ordering snacks to stowaway for the trip ahead. The slim and small stature of the Tile Mate can fit into cases and card slots. Tile could ultimately be a trip saver for those notorious for leaving belongings behind in an instance. This most definitely applies to all trips, local and distant!
Students who often wear lanyards found favor with Tile Mate. Attaching Tile Mate to their lanyard filled with their school IDs, keys, and bank cards have changed the game. With others in the Tile Community on campus, users tracked and found their valuables quicker. Tile Mate comes in handy for those Spring Break trips, weekends home, and holiday breaks where environments are more temporary. These little locators are great for travelers on the go for all seasons and places.
Users are also mentioning the general consensus on how well Tile actually works. Tile Mate clears the path to an item about 110 feet away, no problem. Have a general idea of where you parked the trip rental car? No worries, Tile Mate knows exactly where you left it.
Alternative Travel Gadgets
Apple Watch Series 3 – Cellular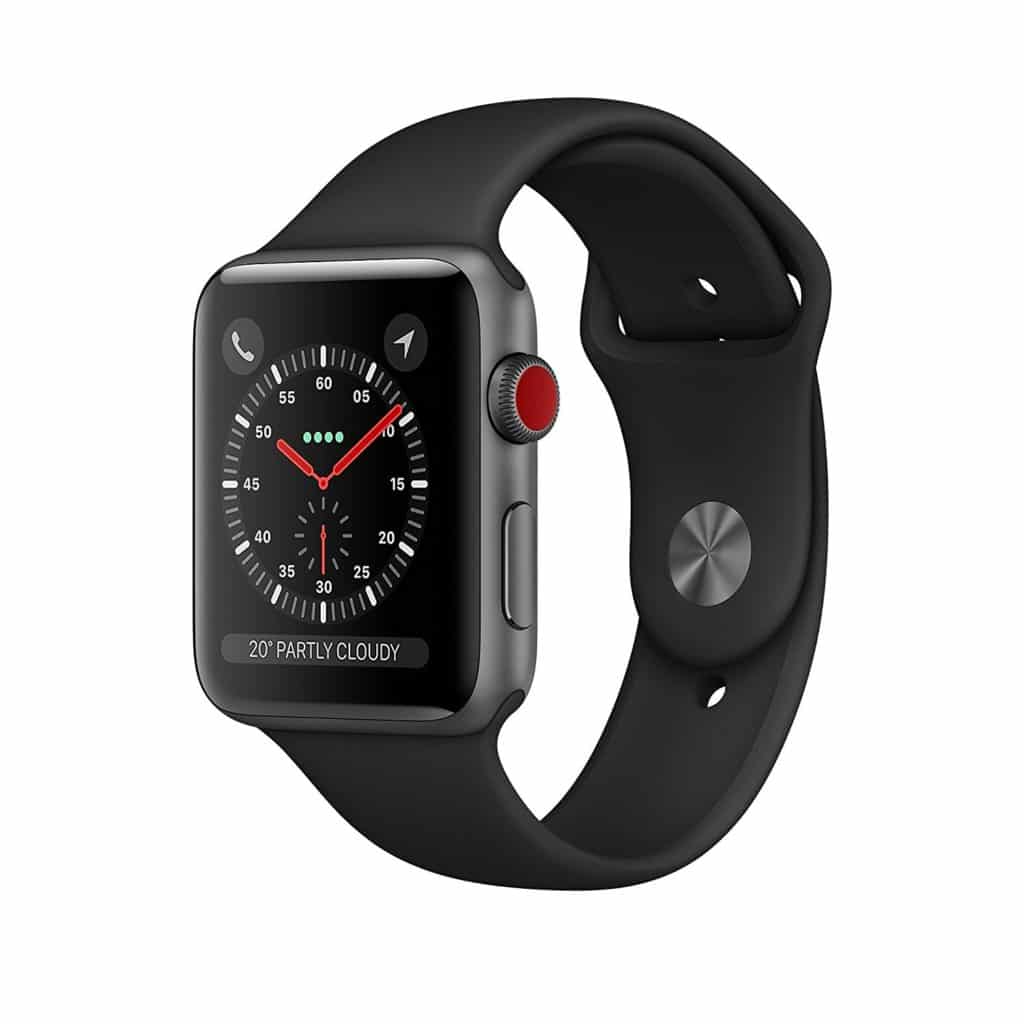 The Tile App and the Apple Watch Series 3 go hand in hand. You can actually utilize the app on the watch to find your belongings. Once linked to the iPhone, Apple Watch can take calls and send messages. The watch's cellular and GPS keep you connected no matter where your travel plans take you. You can even switch out the arm band and keep the face like any other watch! Except, Apple Watch is not like any other watch. Apple Watch helps you when you're on the go and can get you where you need to be.
GoPro Hero 5 Action Camera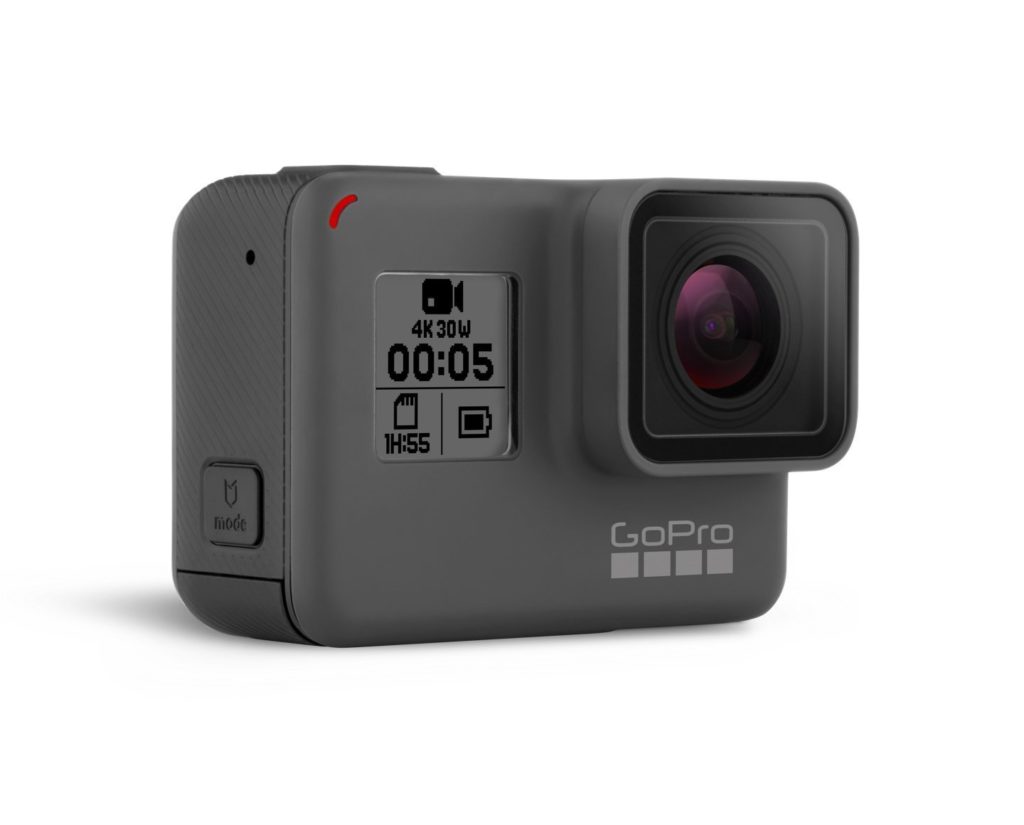 GoPro Hero 5 hits all the bases on why it should be in every adventurer's pack. With 12 MP photo and 4K video, Tile Mate is not the only little guy that impresses. GoPro Hero 5 is also waterproof up to 33 feet (10 meters) on it's own. It even features video stabilization for those rushed exploration moments during your travels. Have enough footage for your trip montage? Go ahead and edit it on your smartphone; you'll be able to upload your GoPro media with ease from there.
JBL Flip 4 Bluetooth Speaker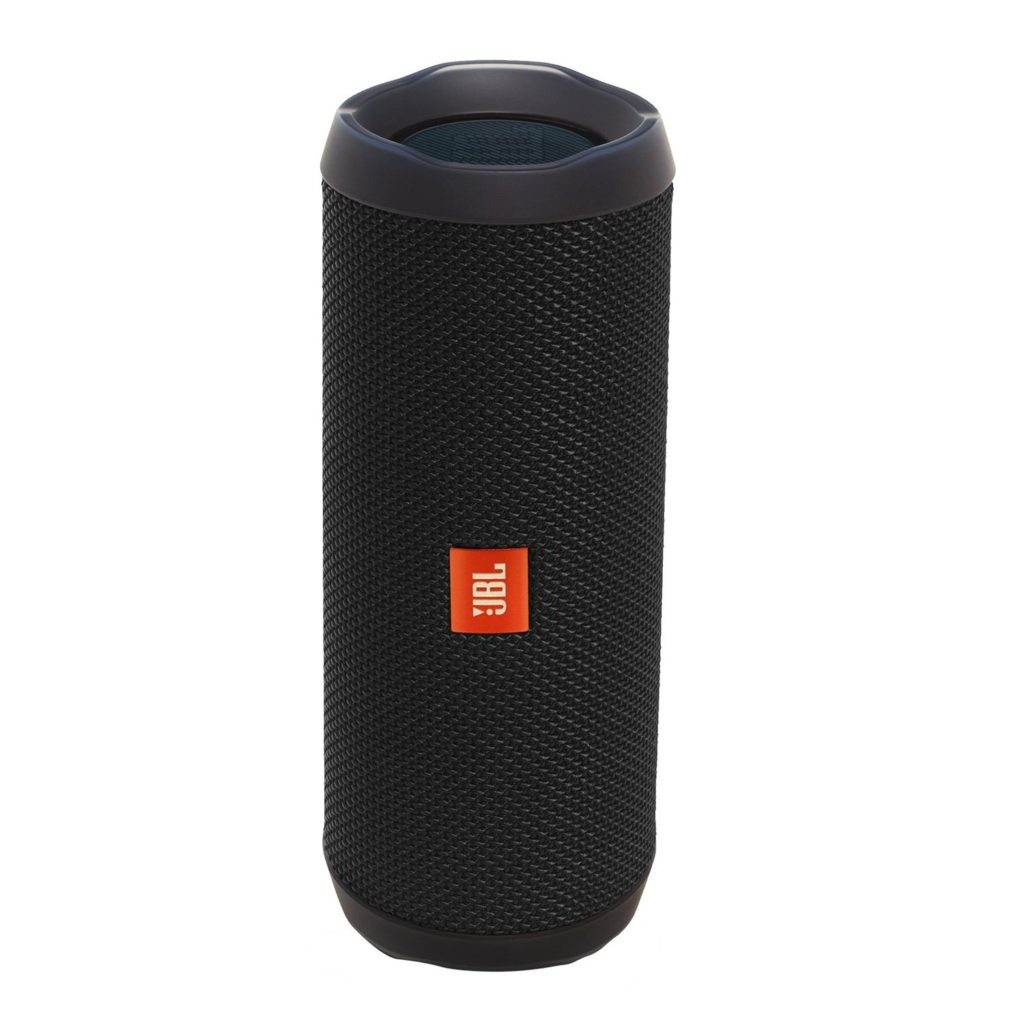 Not only do I love this speaker when I travel anywhere, but Amazon reviewers love it too! They have given this waterproof portable Bluetooth speaker 4.5/5 stars to be exact. JBL Flip 4 can link up to two devices, so those beach trips don't have to come down to one playlist. There's plenty of time for the speaker to keep the party moving with the 12-hour playtime. Do your friends have a JBL Flip 4 of their own? Link up your speakers for amplified sound! Even if it stands alone, JBL Flip 4 impresses with how powerful and clear the speaker truly is.
Tile Mate reminds us that the little things count.
In the shuffle of travel, things can easily become misplaced or lost. Little gadgets like Tile Mate make a difference when people can't seem to find their belongings. Items go missing on long journeys, routine work commutes, and the craziness of a household. Travelers can find uses for Tile Mate during their adventures. However, Tile Mate still finds its purpose for when travelers return home.
In between those periods, Tile Mate goes incognito on your belongings. It was never meant to avert your attention from what is happening in the moment. Yet, users know it's there and can access it when need be. Tile is tech-friendly and easy to set up; locating a specific item is even easier. Tile Mate can be the ultimate find for people who are constantly looking for their things. Click below to latch on:
Related Articles: Best Travel Gadgets For Adventurers