So you're looking for things to do in Belfast, huh? In many ways, it is a brand new city. Once shunned by travelers due to sectarian violence, Belfast has flourished into a beautiful city home to hip hotels and friendly local pubs.
A mix of old and new dot the skyline. Quaint shipyards line the dock, giving way to luxury apartments. Right at the center, sits the Titanic Belfast Centre, the city's number one tourist attraction and winner of the 2016 World Travel Awards. There are plenty of things to do in Belfast.
While history is certainly preserved in Belfast, new venues  constantly spring up. This decade, Crumlin Road Gaol and SS Nomadic opened up for both locals and tourists alike. These stunning buildings only add to the list of gorgeous restored Victorian architecture. Get lost wandering the streets along the glittering waterfront teeming with modern art. Belfast is nothing short of a fantastic scene filled with lively people.
Take A Tour of the Titanic Belfast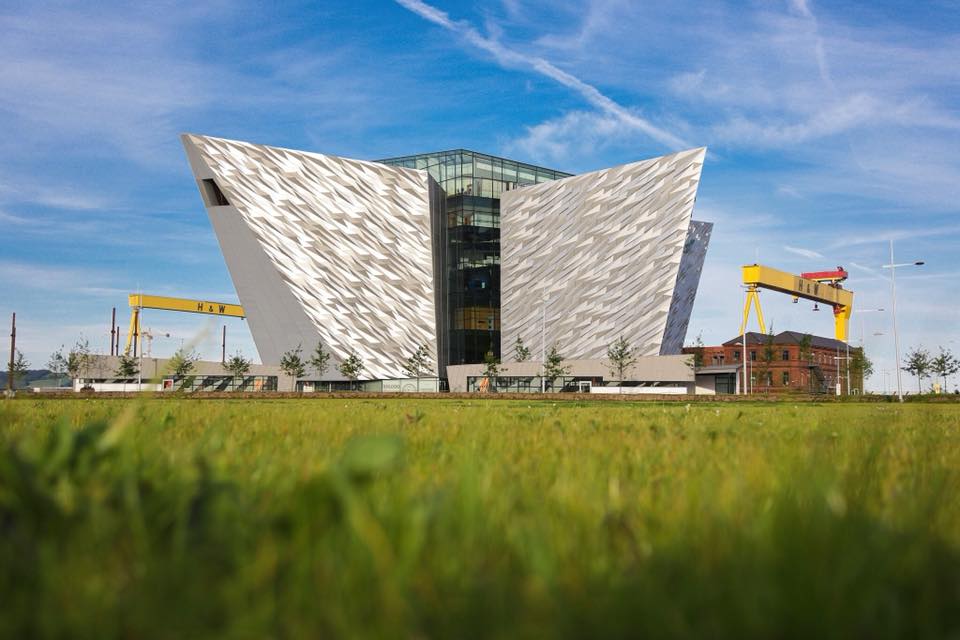 Credit: Titanic Belfast / Facebook
This is easily one of the most popular things to do in Belfast. The boat ramp where the Titanic was once built is now occupied by the gleaming Titanic Belfast. This extravagant building memorializes the great ship and those who lost their lives braving the cold Atlantic waters. All throughout the building, clever exhibits, projections, soundtracks, and historical images memorialize the world's greatest ocean liner.
Learn about literally every detail of the Titanic's construction from a computer simulation through the bridge to replicas of the passenger's accommodations. The end of the film is haunting, closing the screen with the only film footage of the ship existing.
Go Shopping In St. George's Market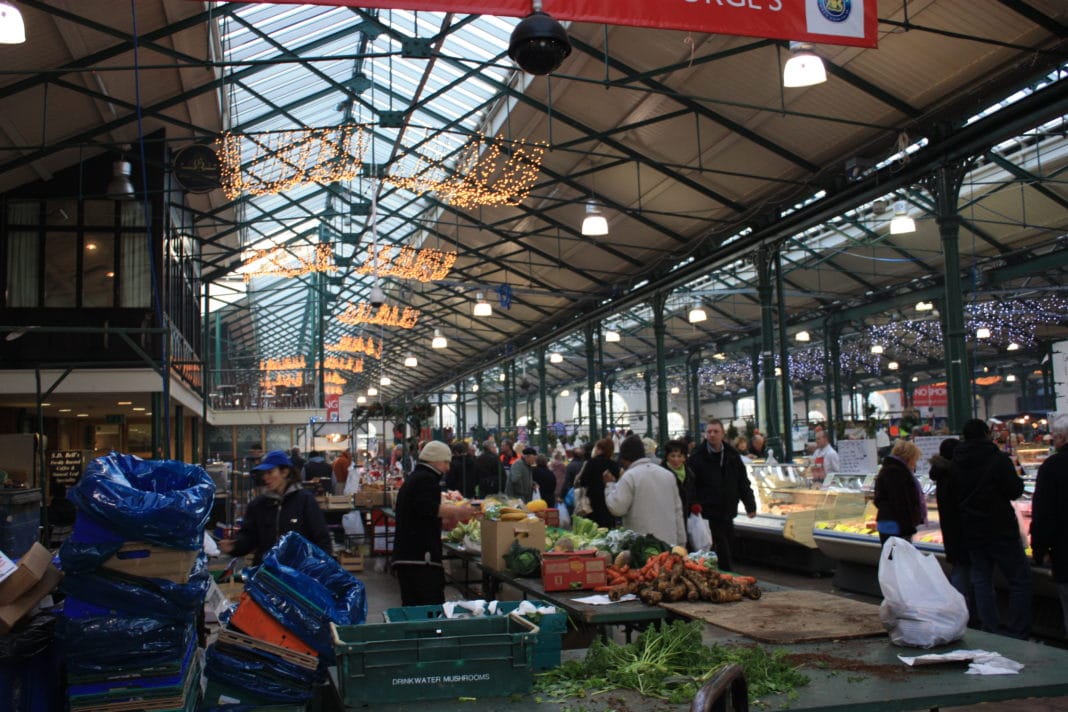 Go shopping in St. George, Ireland's oldest market. Built in 1896, it hosted Friday variety markets for over one hundred years. Come join in the tradition, buy some fresh flowers, and sample local treats. On Saturdays, a food and craft market offers Suki Tea, local pastries, and goods from Hillston Farm. On Sunday, enjoy organic picks from the farmers market and live music.
Get A Drink At Crown Liquor Saloon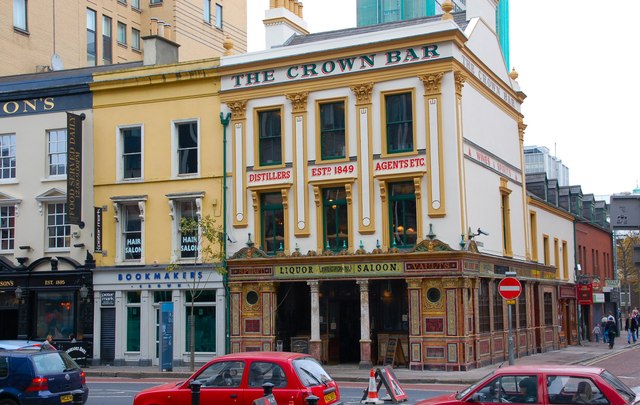 ​In Europe, there are plenty of places where you can enjoy a historical monument while drinking a local beer. While there are plenty of things to do in Belfast, you can't visit the city without stopping here to have a drink.
The National Trust's Crown Liquor Saloon is easily the most popular bar in all of the city. Since it was refurbished by Patrick Flanagan in the late 19th century, its Victorian influence is easy to see. Despite being a popular tourist attraction, the bar floods with locals around 6 PM. Make sure to grab your seat and a pint early.
Besides sipping the local flavors, revel in the ornate decorations and architecture. The exterior is decorated with flamboyant Italian tiles, and a beautiful mosaic crown adorns the entrance outside. Legend has it that Flanagan, a devout Catholic argued with his wife over what to name the pub.
His wife won the debate, naming it in honor of the British monarchy. Clever Flanagan took his revenge by having the mosaic crown installed on the footpath, so visitors would tread on it every day.
Dive Into Some Local Culture at the Ulster Museum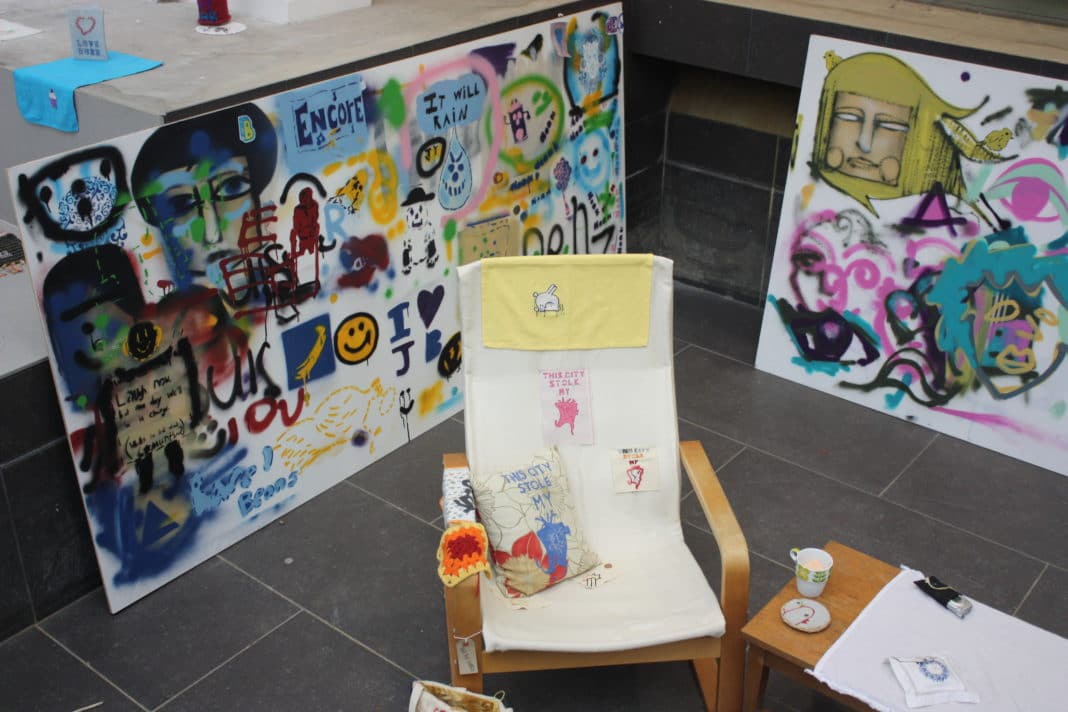 One of the most popular things to do in Belfast is to spend a day at the Ulster Museum. If you're short on time, take a quick trip to the Armada Room. Here, artifacts from the 1588 wreck of the Spanish galleon Girona showcase all of their glory. Other rooms worth seeing are the Egyptian room with Takabuti, a 2,500-year-old Egyptian mummy unwrapped in the city in 1835 and the Early People's Gallery with stunning artifacts from the Iron Age.
On the ground floor, visitors are greeted by a spectacular collection of prehistoric stone and bronze artifacts. These provide context behind many of Ireland's archaeological sites. Making your way up to the second floor, you will find a kid-friendly interactive Nature Zone covering time, evolution, and natural history. The top floors are reserved for Irish and European art. Keep your eyes open for the famous works of the Belfast native, Sir John Lavery.
Visit Belfast City Hall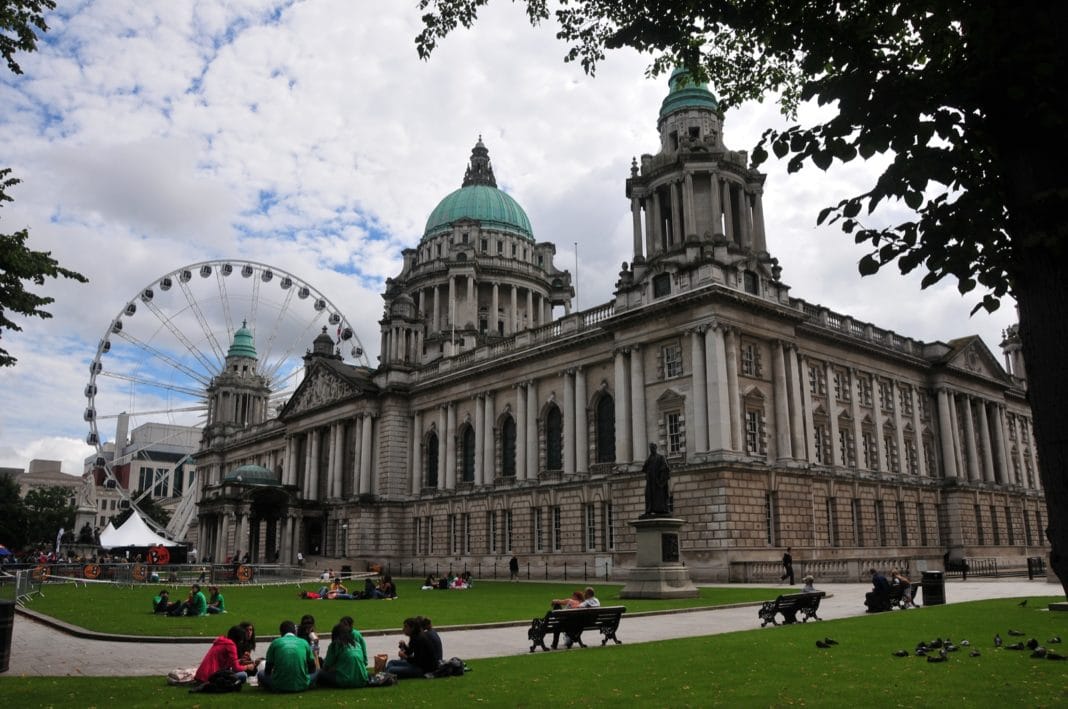 For history buffs, Belfast City Hall offers 45 minute guided tours of the beautiful classical Renaissance building. You will get to see the Italian marble, stunning stained glass entrance of the rotunda, sit in the mayor's throne, try on some fancy robes, and see all the portraits of the city's lord mayors.
The Industrial Revolution transformed Belfast in the 19th century. The city's rapid rise from simple to extravagant architecture is memorialized in this building. At the entrance of the hall sits an unamused looking statue of Queen Victoria. The bronze figures on her sides represent the textile and shipbuilding industries. There are so many pieces of history in this building. Going on a guided tour will help you gain a well-rounded understanding of the city and its heritage.
Related Article: ​Irish Food Everyone Needs to Try When in Ireland​​​
Take In the View From the Summit of Cave Hill Country Park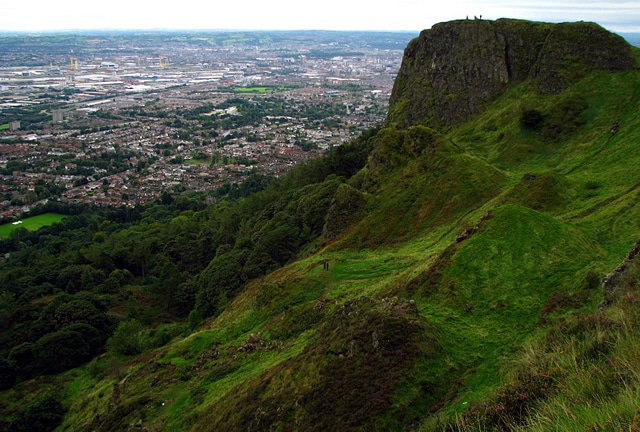 This is honestly one of the best views in all of the city. It certainly is at the top of our list of things to do in Belfast. We recommend packing a picnic, bringing a blanket, and heading up to the top of the summit for sunrise. From here, you can take in all of Belfast's beauty. The docks, Belfast Lough, and Mourne Mountains all sit below you. On a clear day if you're lucky, you can even see Scotland.
The hill originally had a different name – Ben Madigan. It had been named after the 9th-century Ulster King, Matudhain. It's rugged profile juts out from the east, earning the name Napoleon's nose. At the summit, sits McArt's Fort, a fortified Iron Age earthwork. Here, members of the United Irishmen, looked down over the city and pledged to fight for a very worthy cause – Irish independence.
Walk the Crumlin Road Gaol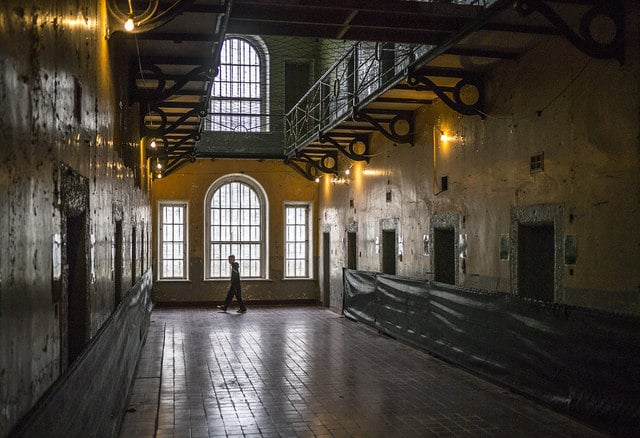 This is easily the top choice historic building in Belfast. Why? Go on a guided tour and you'll find out. You will walk from the tunnel beneath Crumlin Road down to the C-Wing. As you take each step, you trudge the ground where prisoners once left their mark. The end of the tour leads to the execution chamber.
Since its opening in 1846, Crumlin Road Gaol imprisoned many historic figures. Eamon de Valera, Reverend Ian Paisley, and even the suffragette Dorothy Evans walked this road. Designed by Charles Lanyon, it was made to reflect London's Pentonville Prison. It ended up being the scene of 17 executions from 1854 to 1961. It served as a working prison all the way until 1996.
Lose Yourself in the Green Oasis of Belfast Botanical Gardens
One of the top things to do in Belfast is to visit the Botanic Gardens. You'll never see a lush green oasis quite like it. It was built as Charles Lanyon's house in 1839, taking thirteen years before it reached its completion. The stunning birdcage dome allows for ample sunlight, shining through its cast iron and curved glass.
Just nearby, you will find the 1889 Tropical Ravine. Walk the raised path overlooking unique flora including tropical ferns, beautiful lavender lilies, and banana plants flourishing in a sunken glen. If you're going to visit, now is the time. The gardens will be more stunning than ever, just having undergone a 3.8 million dollar renovation.
Why You Should Visit Belfast, Ireland
Emerging from its difficult past, Belfast has become a big tourism hub in Europe. From modern day ​Game of Thrones festivals to art exhibitions from days of old there are plenty of things to do in Belfast. For being such a small city, Belfast certainly packs a lot of adventure in.
The people are famous for their hospitality and chances are, you'll make some new lifelong friends in the pub. While it's a stereotype that Irish people love to drink, it rings true. From the historic Crown bar to all the local pubs, there's plenty of places to choose from when you're in the mood for a brew. When you're looking for a place to stay, there's a hotel suited to every taste and budget.
While the Europa Hotel is famous for being the most photobombed, those days are coming to an end as travelers branch out to explore new locations.
If you're looking for things to do in Belfast, this is just the beginning. You can find so many activities to do and there is so much history to learn. Just outside of the city, you'll find some amazing day trips. Have you seen photos of Giant's Causeway? If you're visiting Belfast anyways, you'll just have to take a trip.
We'd Love To Hear From You
Is Belfast on your bucket list? Do you want some more tips? Or maybe you've been before and have some favorite spots you would love to share with us. Either way, we would love to hear from you. Let us know what is on your mind in the comment section below.
Related Article: ​​Get Lost on the Causeway Coast​​​