Fall is on its way bringing with it the joys of cooler weather, football tailgates, bonfires, and pumpkin spice lattes. And of course, we can't forget to mention the stunning fall foliage of the Eastern U.S. Though many Southern dwellers find themselves envying the IG feeds of their Northern friends (we all know it's true), Northern Georgia offers some of the most breathtaking views of those goldenrod, burgundy, russet, and sienna leaves. Fall colors peak in Northern Georgia between late October and early November. So mark your calendar now and plan to visit these state parks for pictures sure to match your Northern rivals!
Amicalola Falls State Park
Aptly named "Amicalola," the Cherokee word for tumbling water, this park is home to the tallest waterfalls in the Southeast. With access to the Appalachian Trail, this ideal location has several options for basking in the mosaic of fall colors.
Black Rock Mountain State Park
Located on the Eastern Continental Divide in the northeast of the state, this is the highest state park in Georgia. There are plenty of hiking trails leading to overlooks with absolutely stunning views perfect for captivating pictures of the leaves.
Cloudland Canyon State Park
Sitting on top of historic Lookout Mountain, this park offers numerous trails, two tall waterfalls, and plenty of places to view the fall foliage. The largest and perhaps the most scenic park in Georgia, we highly recommend adding this one to your route.
Don Carter State Park
Those who have already visited the state parks in Northern Georgia will definitely want to check out this newer park. Opening near well-known Lake Lanier, it was established to protect the magnificent hardwood forest, making it an ideal place to view many fall hues.
Moccasin Creek State Park
The smallest state park in Georgia offers the most beauty per square mile. You can take a hike along Hemlock Falls trail. Then stop for a view of the leaves (and the animals) at the wildlife observation tower. Or maybe consider camping on Georgia's Lake Burton where you can go fishing and canoeing amidst a flaming backdrop of red and orange.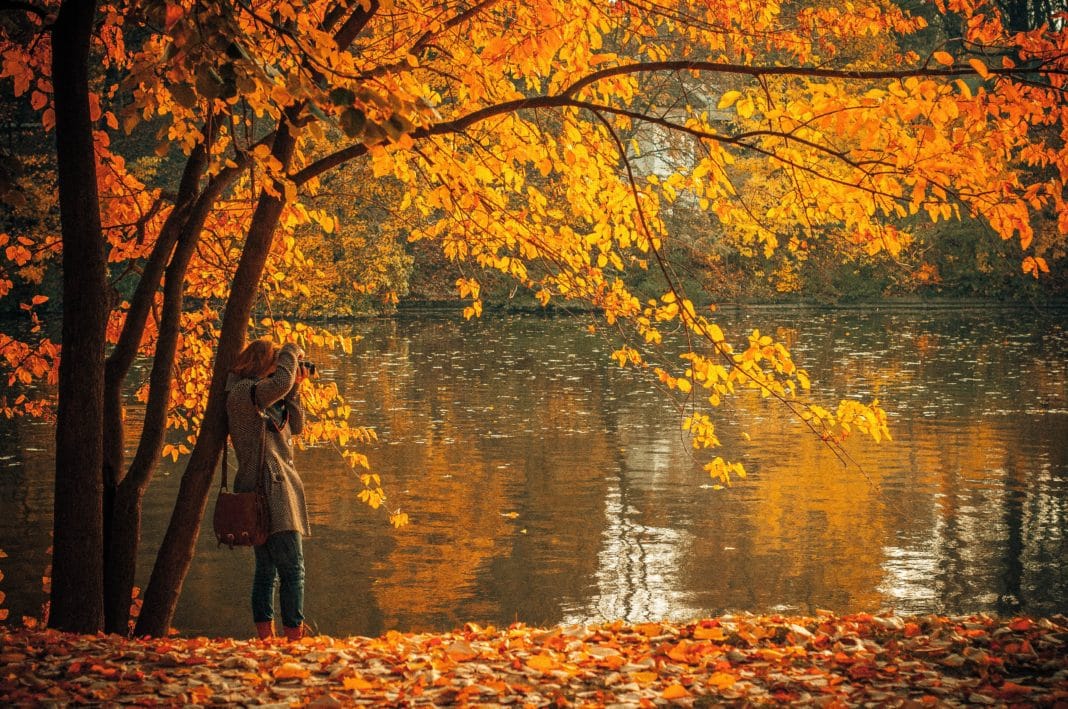 Red Top Mountain State Park
An ideal spot for road tripping right off of I-75, this state park boasts several hiking trails with spectacular views. To catch the reflection of the leaves in water, check out the 5.5 mile Homestead Trail with views of the lake.
Tallulah Gorge State Park
One of the most popular canyons in the Southeast, Tallulah Gorge was a major tourist attraction before becoming a state park. With waterfalls and trails, this is a great place for hiking, camping, or just a quick stop on a road trip. We recommend planning around their biannual "whitewater releases" in late October!
Unicoi State Park
Located in beautiful Helen, Georgia, this park is perfect for a bike ride through the vibrant fall foliage. Enjoy the annual Oktoberfest in addition to snapping pictures of all those gorgeous reds, yellows, and oranges.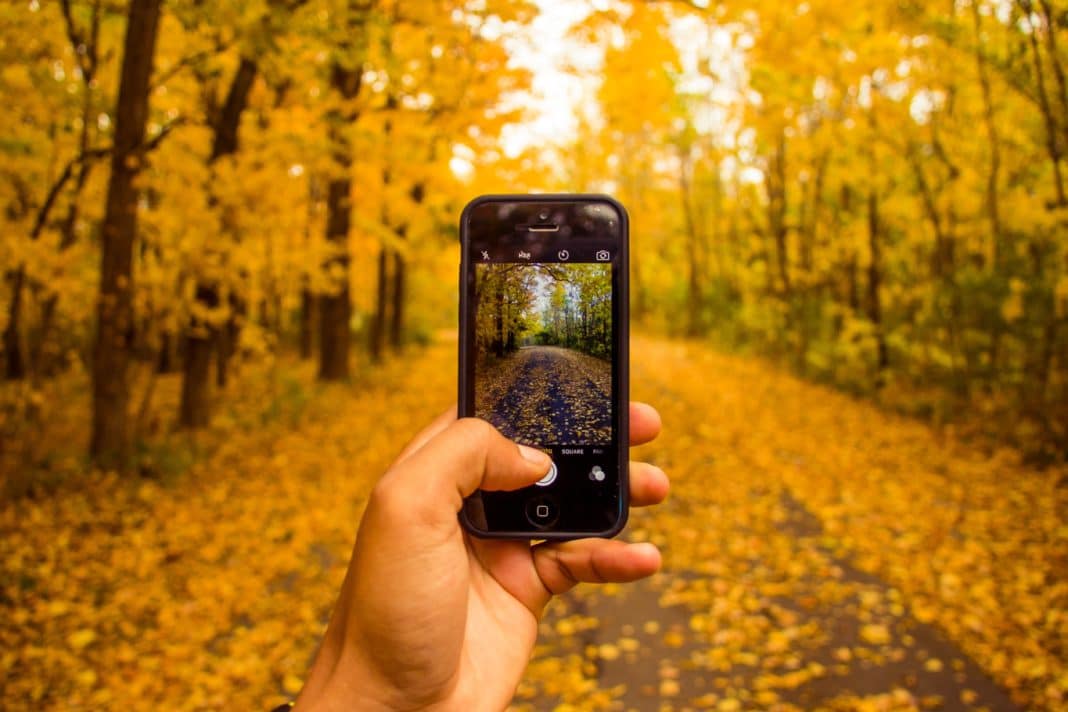 Vogel State Park
Named after the sawmill operator who donated the land to Georgia, this state park is complete with plenty of trails for hiking and beautiful views around the lake. Located in the middle of Chattahoochee National Forest, you're sure to find plenty of places to capture the fall colors.
Visiting these spectacular state parks will ensure that your IG is full of many beautiful photos this fall. And don't forget to tag #trekbible for a feature on our page!
Related Article: Europe's Most Breathtaking Hiking Trail is an Alpine Odyssey