Do you know everything you need to know about your airline's baggage policies?
If you are not prepared, flying can be one of the most stressful travel experiences out there. The flight delays or cancellations make for an uncertain itinerary at times, not to mention the severe decrease in leg room (28 inches is far below enough personal space). There are a number of factors to coordinate as you determine where you want to fly, how much you want to pay, and when you can travel. If that is not enough, travelers also have to endure the stress of ensuring their suitcases are adequately packed. The TSA is strict enough when it comes to what you bring, but to make things even more complex, each airline has their own baggage policies. Yes, this means that you need to carefully plan to make sure your luggage fits into each of these individual requirements. On a better, note, there are plenty of resources available for those who need a little extra help. For those who fly frequently with Southwest Airlines, we have a few tips on Southwest Airlines baggage policy.
Frequent flyers with Southwest Airlines, here is your quick guide to Southwest Airlines baggage policy.
Carry-On Baggage
Your carry-on bag should be your best friend at this point, and even the only luggage you take (maybe just if you are trying to practice minimalistic travel). Perhaps try your hand at packing everything you might need into this one bag. But, of course, always measure your carry-on bag before you start packing to avoid any unfortunate over packing situations. The Southwest Airlines baggage policy for carry-on baggage limits the bag size to 10-by-16-by-24 inches maximum. If your bag meets or is less than this size, you should be fine. Additionally, your canes, jackets, or food for the plane do not count as a carry-on or personal item, so rest assured that foot-long turkey sub is safe.
Checked Baggage
We all have that friend who takes enough suitcases to fill everything in a small department store for a short-term trip. Or maybe you are that friend. No judgment here, just a reminder to always weigh your bags at home before you get to the airport. Nobody wants to start unpacking their overweight suitcase at 5am in a baggage drop off line while battling blurred early morning vision and an exasperated wondering as to why you packed so many socks. Sound familiar? We hope not. To spare you this unfortunate circumstance, remember that Southwest Airlines baggage policy limits checked baggage to 50 lbs. or less. Additionally, each suitcase should measure less than 62 inches. If you bag weighs more than 50 lbs., it is going to incur additional fees. For bags that weigh more than 100 lbs. (Honestly, how many socks are you really bringing?), you need to ship them as air cargo. Always be sure to check your bags at least 45 minutes before your flight so they are guaranteed to get into your plane.
How many bags can I bring?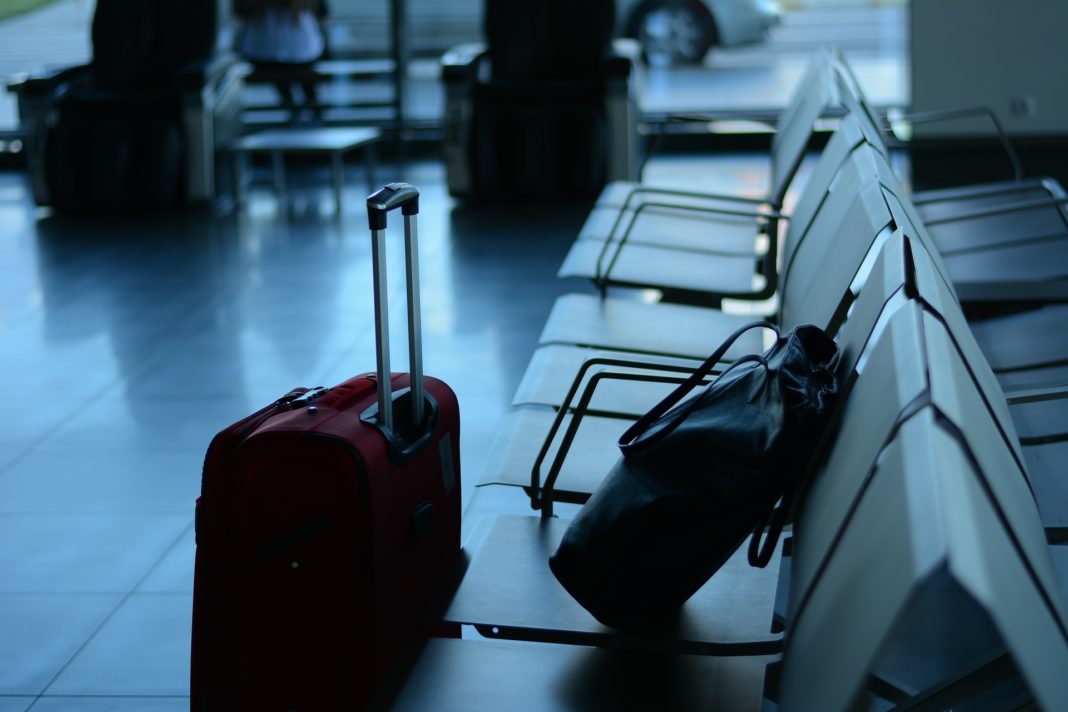 Southwest Airlines is continually praised for its excellent customer experience and benefits. Here you can enjoy their 100% free in-flight entertainment and generous customer reward programs. Southwest Airlines' outstanding reputation is also quite evident in their current traveler baggage allowances. Unlike many other airlines' restrictions, Southwest Airlines allows every traveler bring up to two pieces of checked baggage. You are also permitted to take along one piece of carry-on baggage and a small personal item. Refer to the guidelines above for specific weight and sizing specifications.
Baggage Liability
So now that you understand the luggage weight and size requirements, it is time to consider liability. It is every flyer's nightmare to arrive in their desired destination sans their original luggage. Of course, the chance of this occurring is still quite realistic, so it is important to prepare in advance. Always keep an extra set of clothes and your absolute necessities with you in your carry-on bag or personal item. This way, you are not caught completely off guard if you arrive where you need to go and cannot locate your luggage. Fortunately, Southwest Airlines is here to help you in such situations, so you should not worry. The current Southwest Airlines baggage policy liability is $3,300 for a ticketed passenger. This includes any event of baggage loss, damage, or delay. If you find yourself in a precarious suitcase situation, be sure to report it to the customer service office immediately. The liability window requires travelers to report such incidents within at least four hours of arriving at their destination.
Flying is a breeze when you use this Southwest Airlines baggage policy cheat sheet.
This doesn't sound so bad now, does it? We didn't think so. Of course, if you are new to flying, know that it gets easier the more you do it. Do not worry about your luggage restrictions if you follow these specifics regarding Southwest Airlines baggage policy. If you are careful and intentional with your packing, there should not be any reason to stress. The next step? Simply sit back, enjoy the ride, and look forward to your incredible destination.
Related Article: Frontier Baggage Fees: Only Pay For What You Need