The Sony A7R II hits the mark. It's as simple as that. This time, Sony has managed to make a camera that will make even the most staunch DSLR lovers reconsider their preferences. This is a huge accomplishment by itself.
There has been a new type of competition among camera manufacturers. It's all about resolution. The Sony A7R II brings a whopping 42 megapixels to the table. Its top competitors are the 50-megapixel Canon 5DS R and the 36-megapixel Nikon D810. This camera doesn't really need the highest resolution to stand out in the crowd though. The excellent image quality, superb 4K video, and compact, sleek design speak for themselves.
While this camera certainly isn't cheap, it's definitely worth the price tag. After all, you can't really put a price on capturing amazing travel photos and videos. Those are the memories that will last forever.
Image Quality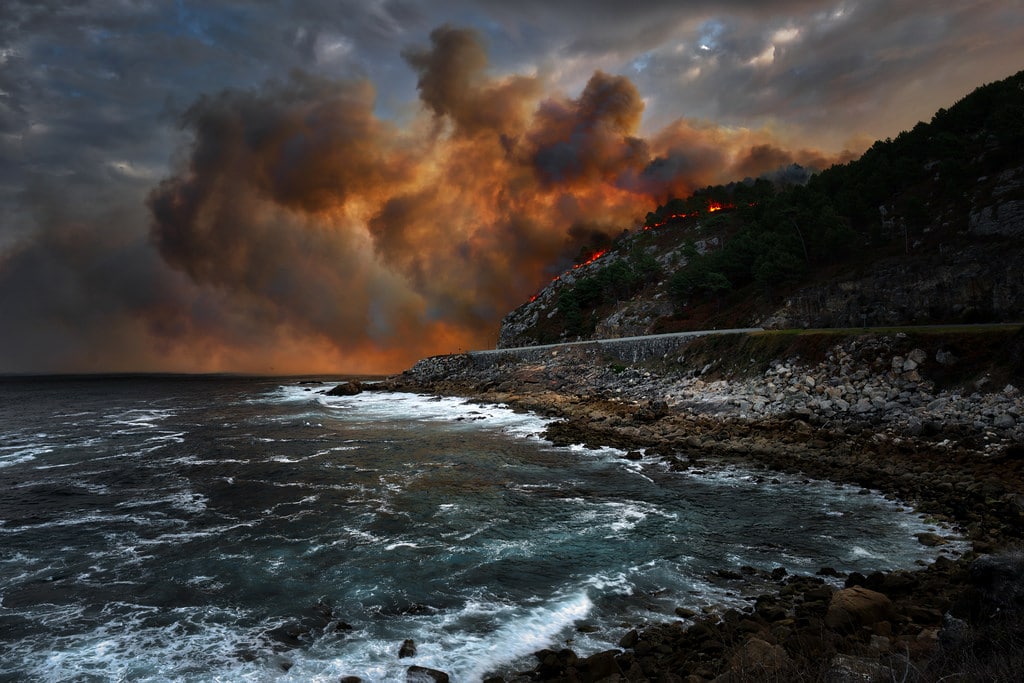 Credit: Flickr / endogamia
One of the reasons the Sony A7R II  is so great is because of the new full-frame BSI feature. If you haven't heard, BSI sensors are becoming more popular due since their construction makes them more sensitive in low light. Their structure also allows for much faster readout speeds to support videos and stills.
Thanks to the BSI technology, Sony was also able to cram 42.4 megapixels onto the sensor, which is quite the feat. ISO sensitivity has been revolutionized too, maintaining up to 102400 even in a video. For even higher resolution, pair the Sony A7R II with Sony's FE-mount lenses.
Similar to other A7R camera models, the A7R II does not have an optical low-pass filter. This means it can facilitate sharper images but there is a tradeoff – moire reduction happens in JPEG processing. Since not everyone is familiar with moire, we'll give you the rundown. Basically, moire is the color from wavy lines emerging amongst high-frequency patterns with the sensor grid. If you want to avoid these fine colored lines in your photos, keep ISO levels below 6400.
The Sony A7R II Does A Great Job of Keeping Digital Noise to A Minimum
Generally speaking, the Sony A7R II does a great job of keeping digital noise to a minimum. Since this camera is geared towards more seasoned photographers, you probably already know that the higher you turn up the ISO, the more digital noise (grain) you get in photos. We've said it before and we'll say it again. You can always shoot underexposed and brighten up your photos later on. If you shoot overexposed by turning up the ISO levels too high, you probably won't be able to get rid of all the grain. These are good tips for any travel photographer.
When it comes to shadow detail, the Sony A7R II  retains detail quite well up through ISO 6400. This seems to be the ISO cut off mark if you want to preserve the integrity of your photos. RAW files naturally perform better in the editing process. Image clarity and color are excellent. Even when using the default Creative Style, the color reproduction looks soft and natural. As long as you've invested in a high-quality lens, your travel photos will look great.
Overall, the Image Quality Is Great
Despite a couple of quirks, the overall image quality of the Sony A7R II is great. Most people will be happy with the images they get from it, particularly those in controlled lighting situations (e.g. soft, diffused light, studios, etc.). Besides adding in Quad HD which is recordable both internally and externally, the Sony A7R II is also capable of supporting a Super 35mm crop mode. This is critical if you want to preserve an angle of view when you're switching out lenses.
Video Quality
Sony really went all out with the video quality. Let's just say the Sony A7R II is capable of both HD and 4K. Even before editing, the video looks sharp, clear, and high contrast. The colors really pop. For the best chance at preserving video integrity, we recommend shooting with one of the flatter Picture Profiles.
Fascinatingly, the shadow reproduction and highlights look better in video with high ISO sensitivities than they do in stills. While there are a few ISO jitters in low light situations, the camera performs astonishingly well. In fact, it's better than any other video camera we've seen in its price range so far.
Performance of the Sony A7R II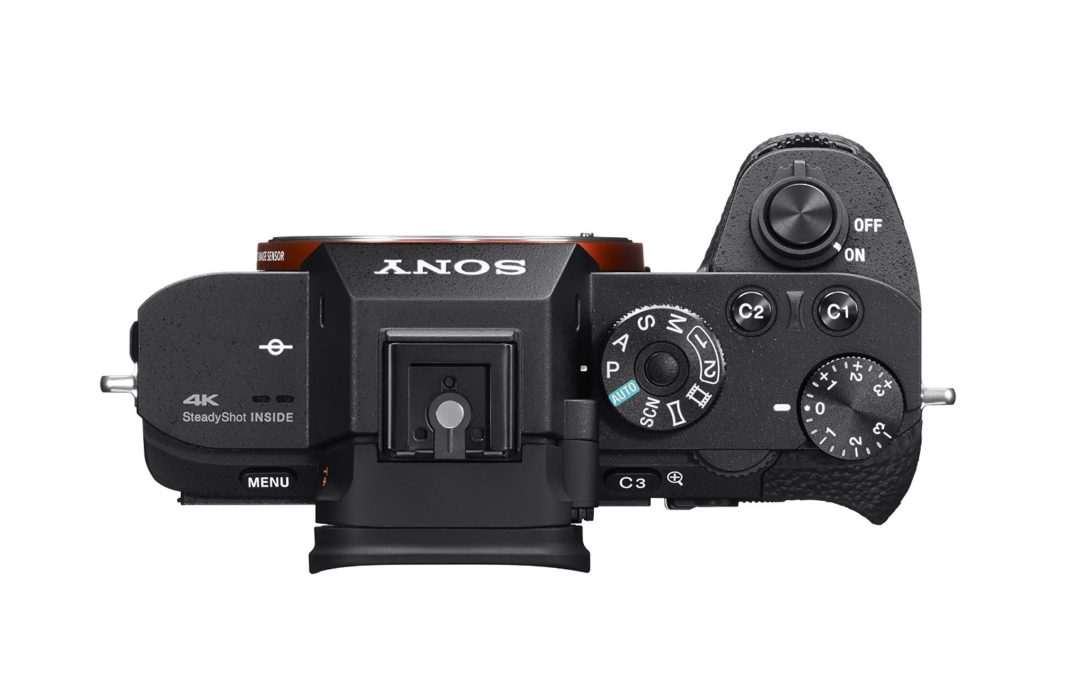 Credit: Amazon
While it's not the fastest camera, the A7R II does keep up well with the rest of its competitors. We love the consistency of its performance. It doesn't matter if you opt to shoot with a middle lens like the 28-70mm or a great prime like the 55mm f/1.8 – the photos all look crisp.
Altogether, the Sony A7R II takes about 1.5 seconds to turn on, focus, and shoot. This slow startup is one of the downfalls to choosing an interchangeable lens model over DSLRs. While the autofocus shows significant improvement over older models, it does run about 0.3 seconds in both dim and bright light. Another change brought to the A7R II is the hybrid phase detection system/contrast autofocus system and 399-point phase detections.
When either two sequential JPEG or RAW shots, it takes 0.7 seconds. This isn't surprising to us, given all the data that the 42-megapixel sensor has to shift around. In the event you want to photograph in burst mode, the camera can sustain approximately 4.9 frames per second (fps) with autofocus and auto exposure in both JPEG and RAW files for 24 shots before slowing down. You can start a new burst immediately after though, so the 4.9 fps speed shouldn't slow you down too much.
Phase Detection Autofocus
Thanks to the new and improved phase detection autofocus, there a whole lot of new options available to users. Examples include wide, flexible spot, nine-area zone, expanded flexible spot, and the lock-on AF spot with an expanded flexible spot (object tracking). Whew! That was a mouthful. With a myriad of lenses to choose from, you'll have the ability to opt for phase detection vs. contrast. However, you might need a firmware update for some of Sony's older model lenses.
The Sony A7R II is compatible with a lot of DSLR lenses too. You'll just need an adapter like the Sony LA-EA4. This camera can continuously display areas, points, and objects and it's pretty interesting to watch it switch among them. Our one complaint is that the lock-on AF sometimes grows to encompass the entire subject and you can't set it manually to track a smaller one.
In regards to video autofocus, you can set it to fast, normal, and slow. This helps to minimize the annoyance of a focus pulsing while shooting in continuous AF. Like its predecessor, the Sony A7R II incorporates Sony's well-known 5-axis sensor-shift image stabilization system. This means you can benefit by using just about any compatible lens. We cannot overemphasize how important this is.
Battery Life
This is a big downside to the Sony A7R II. In order to get through a day's worth of shooting, you're going to have to buy an additional battery and charge it before you go out. We hate to say it but this is one advantage a DSLR has over cameras like this. Nothing is more frustrating than traveling in a gorgeous location you've never been to and realizing your camera is out of juice. This happened to us in Denmark before. Not fun.
Design and Features
Credit: Amazon
Despite a few small bumps in the road, the Sony A7R II is a very well-designed camera. The durable magnesium alloy body has a good grip and thumb rest to help balance out heavier lenses. You'll find the power switch and shutter button along the sloping grip.
Moving on to the top controls, you can see a locking mode dial with the typical manual, semi-manual, automatic modes. There are also two slots for memory recall, a panorama mode, and movie mode. So, you can shoot a video with manual controls in other modes.
Two of the four program buttons are located at the top of the camera as is the physical exposure dial. The third programmable dial is located next to the back dial. Also on the back, you will find a toggle that allows you to switch between manual and automatic focus modes.
Button Placement
Travel photographers also enjoy the placement of the buttons and dials on this camera. They are solid and smooth to operate – and the ones that need to click into position do so. At this time, with the camera always in manual (M) mode, you have the front dial set to adjust shutter speed, the rear to adjust f-stop and a button on the rear to adjust ISO on the fly. A single click on the button brings up the ISO menu, then the thumbwheel allows you to quickly scroll to the rating you want.
The only other button programmed so far is C1 for eye detection. Obviously, it's only used in portraits but the camera seems to nail it every time. We've used this same setup on the RX1R II. We have been also used the Exposure Comp wheel more to give the exposure exactly we want it rather than relying on a post to correct that. The shutter release is smooth and pleasing.
Sony A7R II – Sensor
The A7R II has a 42.4-megapixel back-illuminated 35mm full-frame Exmor R CMOS sensor powered by the BIONZ X image processing engine to support 14-bit uncompressed RAW images. Technically, getting an ISO range of 50-102,400 but realistically using ISO 100-25,600. Even more realistically for style is ISO 100-6400.
​​​​5-Axis Image Stabilization
The Sony A7R II has 5-Axis Image Stabilization which has been maximized for the 42 MP sensor. This system corrects camera shake while shooting along the 5 axes of angular shake (pitch & yaw), shift shake (along the x/y axis), and rotational shake (roll). Pair this with an IS lens (like the Zeiss Batis 85) and you can freehand some ultra-low-light photography.
Battery
The battery is notoriously poor on these cameras, but there are a ton of tips and tricks out there to increase its life. The best thing we can suggest is tossing the camera into Airplane mode – this turns off all the Wi-Fi and searching for networks. With this off, you can shoot all day – just keep 2-3 extra batteries ready.
There are also some other things you can try. Examples include reducing the brightness in the monitor and viewfinder, having a short power-save time, turn off the "Sunny Weather" option, turn off audio signals and turn off Pre-AF. If you are walking around between shots, another tip is to switch the camera off.
Finder and Screen
There are a couple ways to compose images with the A7R II. Either the screen on the back of the camera with Live View or via the Electronic View Finder (EVF) are both godsends. The camera has the intelligence to automatically only power the view you are using. If LiveView, the EVF is powered off. If you put your eye to the EVF, it fires up in an instant and the back screen powers down. With either of these views, you can increase or decrease the resolution, though they both look really good at standard. It's very bright and quite responsive.
The eyecup for the A7R II finder is much better than the RX1R II. The former is a proper viewfinder with a rubber eyecup, while the latter is a pop-up EVF and does not offer eye relief at all.
Both screens offer a slew of data from shutter speed, ISO, f-stop to digital levels, histograms and so on. We won't bore you with all the details, but let's just say there is a plethora of stuff that can be added to or removed from either screen.
The rear screen tilts up and down which is nice to hold over your head or at your feet to frame a decent shot. It's probably not a feature you'll use too often, but we really that it's there in the event you need to compose a shot this way. We find this can be a stealthy way of composing a shot without those around aware of what you're doing – if stealth is your motive.
A Little More Info On Autofocus
The Sony A7II offers up 25 contrast detection points and 399 phase detection points covering about half the sensor. The modes available here are Single, Continuous and Manual focus as well as AF-A and DMF modes that can be used with the native FE glass.
As always, you can also switch the focus areas between Wide Area, Zone Area, Center Area (my preference), Flexible Spot, Expand Flexible Spot, Lock-on AF Expand Flexible Spot, Lock-on AF, Eye AF (which I mapped to C1), and Face Detection.
What Travelers Are Saying About the Sony A7R II
Travelers love the crisp photo and video quality of the Sony A7R II. It's also pretty lightweight. Walking around with this camera is very comfortable – yet not as stealthy as the RX1R II. The body is solid though and actually a  little small compared to other mirrorless cameras of this caliber. You can use your middle and ring fingers hold on to the small front grip (which is comfortable).
There is a slight bump-out on the rear where your thumb can comfortably sit, providing quick access to the f-stop dial. This is great for action and wildlife photographers who need a steadier hand than most. It's a slightly different grip on the RX1R II which, though smaller, doesn't make it seem as small – maybe the lack of the bump-out grip in the front of the RX1R II.
Alternate Travel Cameras
If you want to browse a little longer and check out other mirrorless cameras and DSLRs, here are a few of our other favorite styles.
Panasonic Lumix GH5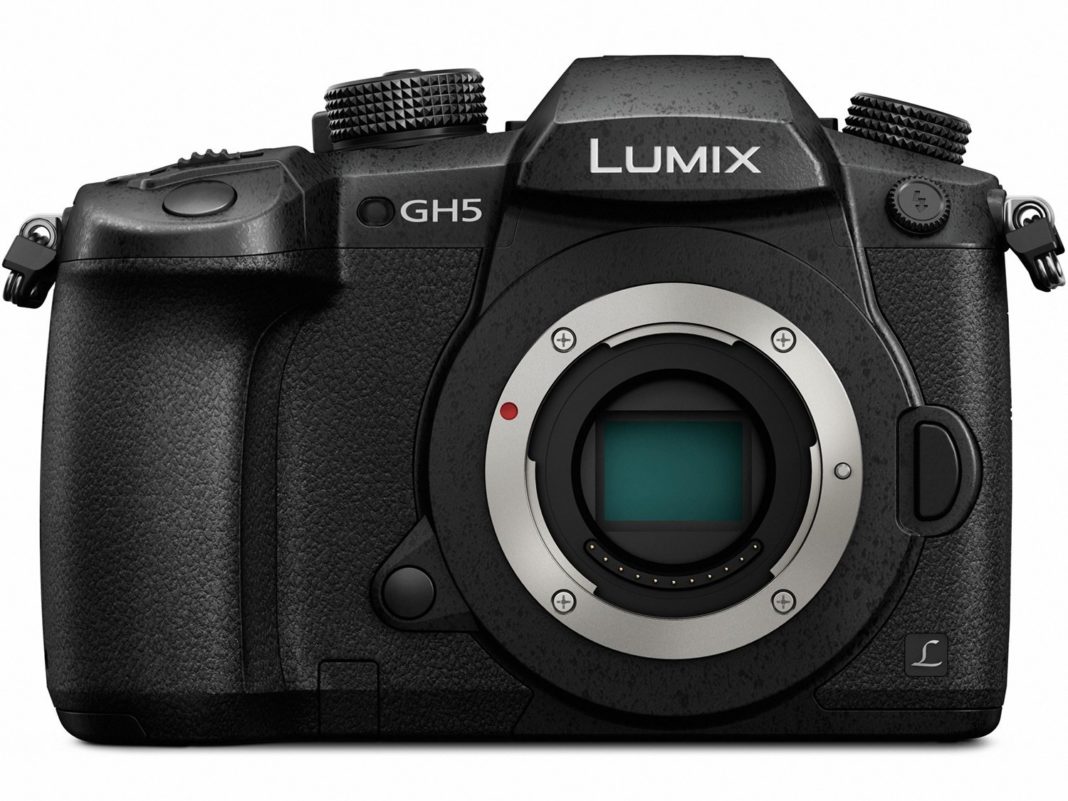 The Panasonic Lumix GH5 has surpassed all expectations, leaving competitors in the dust. While the GH5 may have a smaller sensor than competing mirrorless cameras from brands like Sony and Fujifilm, it's packed with a myriad of other great features that the competition just can't touch. Like its predecessor, the GH4, it has set a whole new slew of expectations for the future. Other camera manufacturers are scrambling to catch up.
Canon 5D Mark IV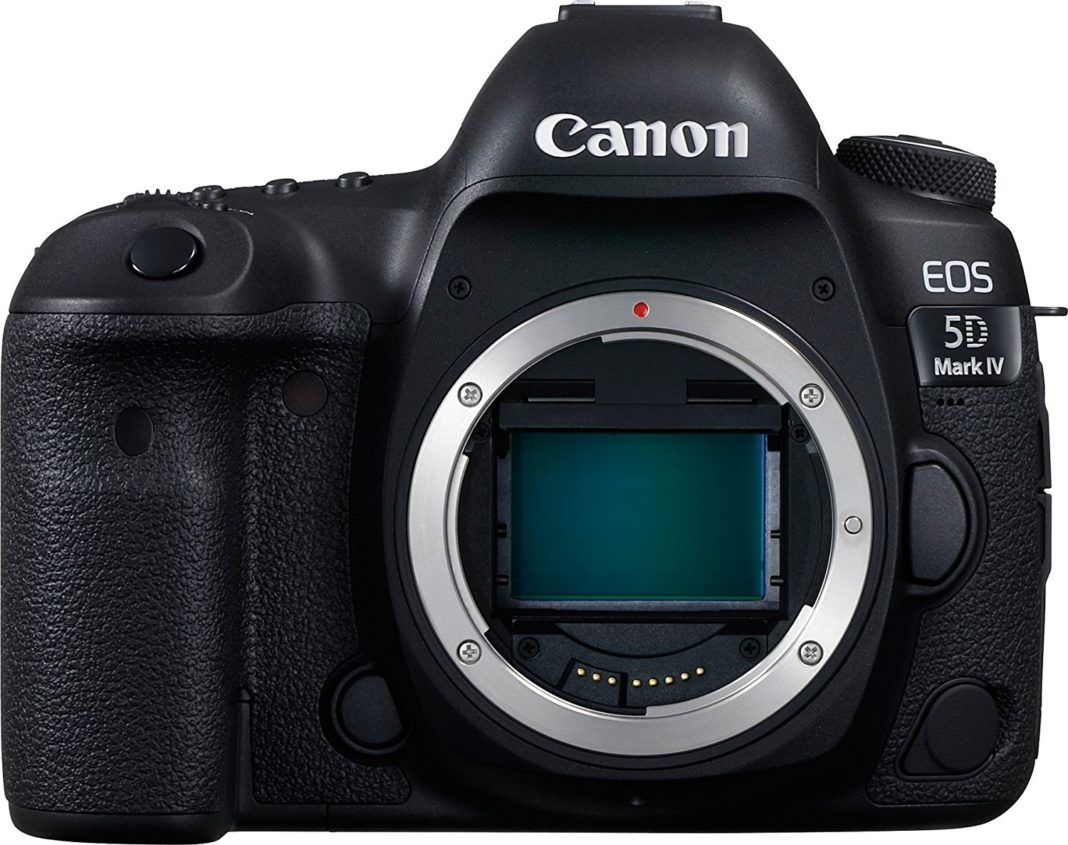 We're going to warn you right off the bat. The Canon 5D Mark IV is a great deal more expensive than the Sony AR7 II. But it's a lot better when it comes to high ISO sensitivity. Copy your favorite travel influencers (Gypsea Lust and Do You Travel *cough cough*) and invest in the Canon 5D Mark IV. You can't argue with the clarity of photos and crisp, beautiful video. Canon clearly aimed to please the professionals with this one. It worked. The 30.4 megapixels, 4K video, and RAW image quality stand unparalleled among other DSLRs on the market. If you know your way around a camera, we're pretty sure you've been eyeing it anyways.
Olympus E-M1 Mark II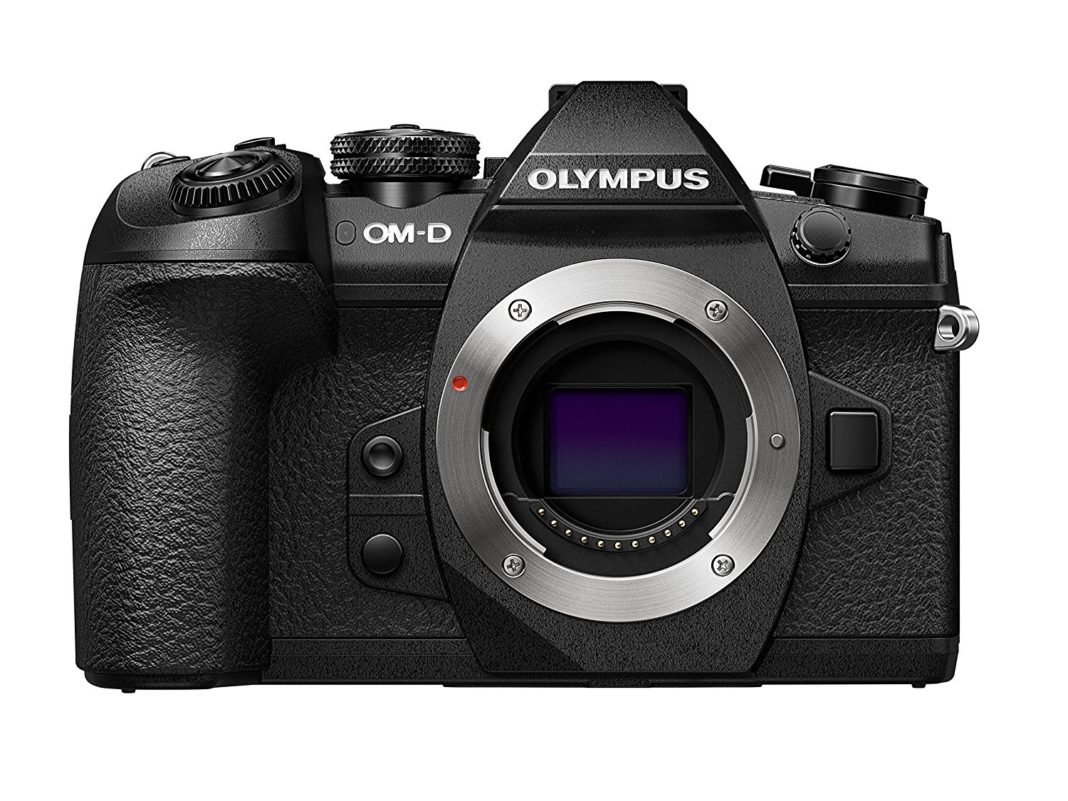 Are you looking for an action camera to document your travels? Enter the Olympus E-M1 Mark II. The designers of this model definitely geared it towards the pros and action photographers. What sets it apart from its competitors? Let us tell you.
This sleek beauty captures frames up to 60 fps. Even better? You can bring it anywhere because it has a durable body. Just make sure you invest in a solid, waterproof camera case or backpack to tote it around in.
When you're ready to shoot, the 20 MP Live MOS Sensor provides accelerated processing, ensuring your images will be sharp and crisp. You can also be out and about all day. The lithium-ion battery last for 440+ shots without the need to stop and re-charge. Isn't that amazing?
Our Take On the Sony A7R II
While we heard mixed reviews about the Sony A7R II, we had to see for ourselves. Despite a few quirks, it is a pretty amazing camera for a good price. This camera offers pretty much everything you could want in a digital setup. It has gorgeous image clarity, good speed and it's a joy to walk around with.
While we've read complaints about the menu system, once you set it up once, you don't need to dig in too much and it's not that difficult to learn. All in all, Sony has outdone themselves with this camera. We highly recommend it to any traveler looking to get some amazing photos and video footage on their adventures.
Related Article: Travelers, Are You Looking For The Best Camera For Vlogging?