Looking for a fabulous dive watch? Phoibos has you covered.
Who says you have to sacrifice style when you are searching for a great dive watch to take on your scuba diving adventures. Lucky for you, we have got a perfect dive watch that is not only beautiful but is incredibly practical and durable too. Today we are going to take a look at one of the best diving watches we have seen this season. This is the Phoibos PX002C 300M Dive Watch. From its tech specs to its design and build, we have got you covered as far as what this dive watch has to offer. Could this be the watch for you as you take on some of the best scuba diving in the world? Without further ado, let's dive in!
A Little About the Phoibos Watch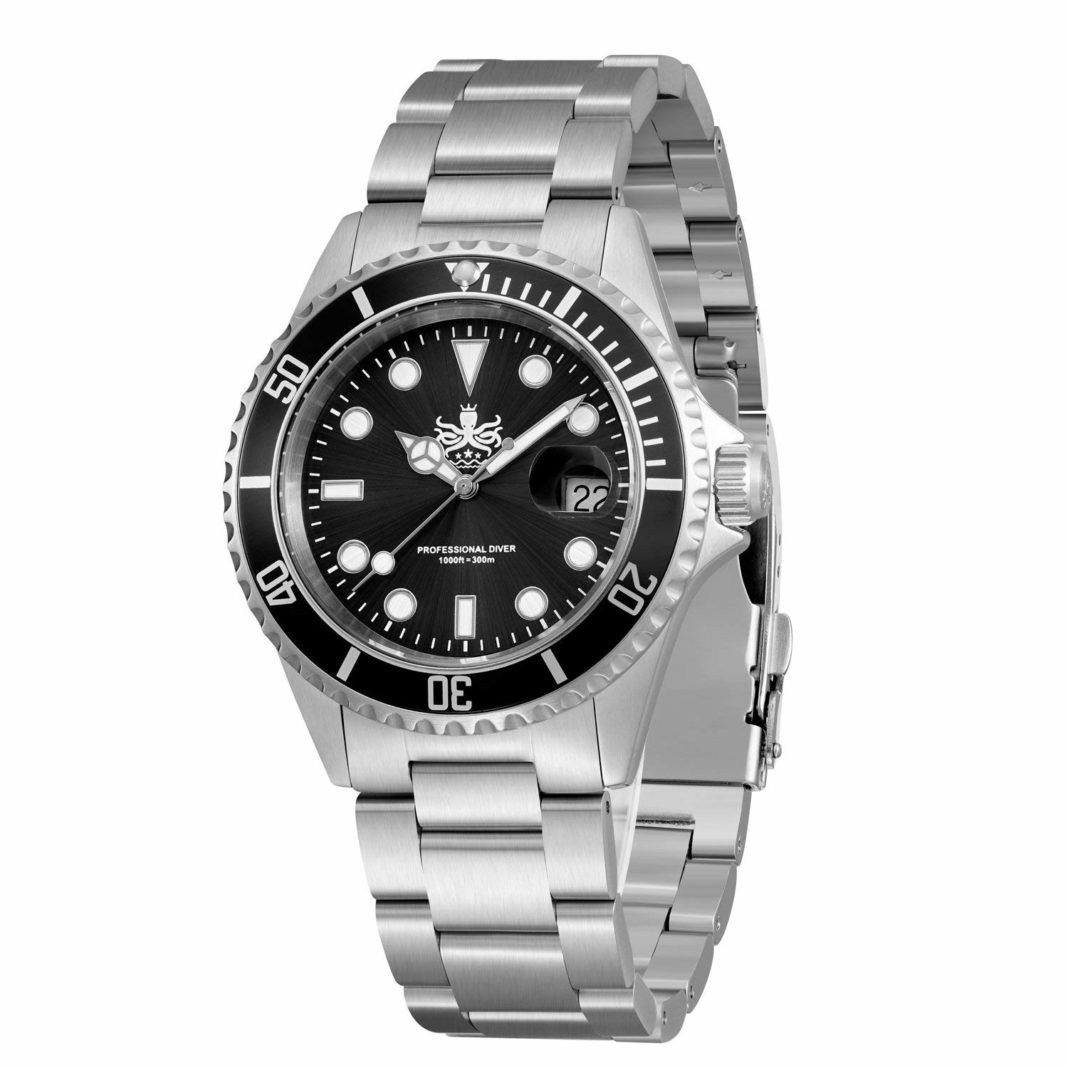 The word Phoibos finds its roots in ancient Greek mythology. In the world of Greek mythology, Phoibos is another name to describe the God of light and sun. When translated, Phoibos essentially means the "bright" or "shining one". It is no surprise that this company has picked out this name to describe their products. With all of their watches, Phoibos presents a product that is indeed a bright and shiny object.
Not only that, but the quality of their product is not something you should be underrated either. One of the main goals of Phoibos is to create a product that was designed to withstand some of the harshest conditions that outdoor enthusiasts will encounter. Before Phoibos lets a watch leave the shop, each watch is carefully inspected. The professionalism and experience behind this brand is one of the main reasons this has been one of the most popular dive watches the past couple of seasons.
PHOIBOS PX002C 300M Dive Watch Features & Benefits
1. Tech Specs
When it comes to the actual specs of the Phoibos watch you can expect the following. This 300m quartz diver's watch features a 42 mm case that is 32 mm thick. The Phoibos watch also comes with a 22 mm stainless steel bracelet. Next, what makes this a truly classic diver's watch is the fact that it is water resistant up to 990 ft. When it comes to the watch movement, the Phoibos has a Ronda 515 quartz movement. Couple that with its battery life and you can expect about a 3-year battery life with this watch. When it comes to the face of the watch, you also have a 120 click unidirectional bezel that is very well crafted.
2. Packaging
Everything about the design of this watch screams quality. For starters, your Phoibos watch will arrive in a sharp-looking strap clip box. Inside the watch box, you will find several pieces of paperwork. One of the main pieces of paperwork is the small instruction manual booklet. Along with that, there is also a warranty card that gives you a brief overview of the one-year warranty that applies to their product. Your warranty card will provide you with all the information about where to register your watch and what your warranty card covers. Finally, you will find one more sample of paperwork that lets you know what their refund policy is. This way if you are not satisfied with your Phoibos watch you will be able to return it without too much of a hassle.
3. Design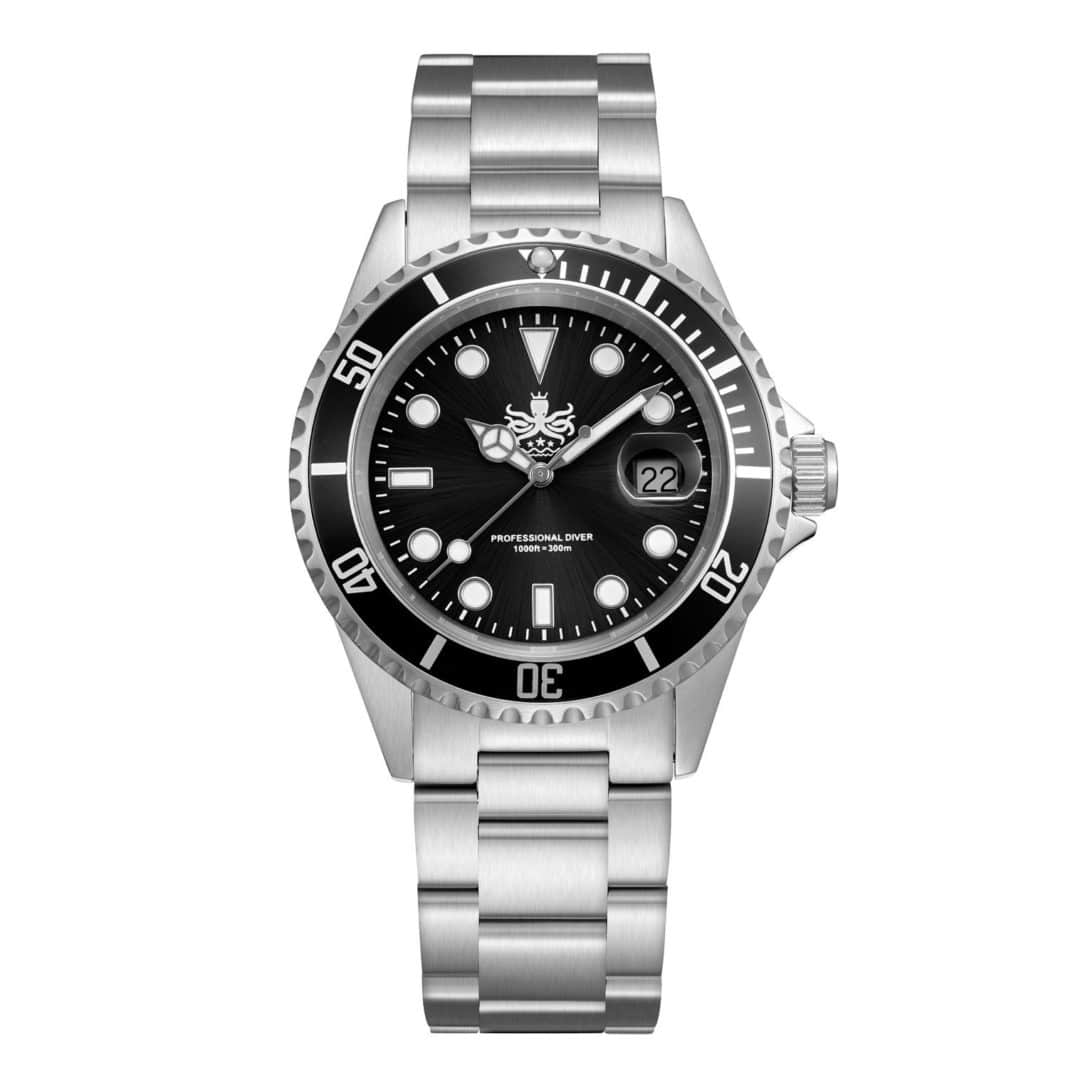 When it comes to the design of the Phoibos divers watch, travelers will quickly get a sense that they are looking at an homage watch. The Phoibos subtly plays homage to a Submariner or Sea Dweller watch. Some travelers have even picked up on the fact that it has a similar resemblance to its the Rolex brand in general. While many travelers may not be particular fans of homage products, the Phoibos is surprisingly able to pull this off. Everything from the bezel to the strap is quite classy-looking. This is quickly evident in the case. The bezel features a 120 click unidirectional dial that comes in black. This color makes for a very unique and distinct look. As far as the dial goes, a beautiful black display dial coupled with the bezel adds to the overall classiness of this watch.
The face of the dial is pretty neat because the hour points and the minute and hour hand feature a super lumi-nova finish. This super lumi-nova finish allows your watch to glow in the dark. This is a perfect feature to look forward to in a dive watch. When you are diving in deep depths, you will be able to glance at your watch and get a sense of the time no matter how dark it is.
The display of the watch is also impressive because it is made with a sapphire crystal glass. On the display, you will also find a waterproof screw-down crown that is located at the 3 p.m. mark. There is also a cyclops display on the three o'clock position that offers the date window. This cyclops display is a great size and makes viewing the date easy. Many travelers find the magnification of the cyclops very helpful.
Finally, the stainless steel band is one of the major selling points of the Phoibos watch. The stainless steel band features linked chains which are pretty impressive for this price point. The stainless steel linked chains are polished on the side and brushed on the top. This gives the watch a very distinct, classy look.
4. Durability
Is understandable that many travelers might not like the concept of a homage watch. However, the Phoibos watch does not totally fit the bill. In fact, Travelers have really been impressed with this watch regardless of the fact that it is a homage watch. Right off the bat when you hold this watch you will feel the sturdiness and durability. In fact, the watch weighs just over 180 g with a solid 316L stainless steel band. Although the watch feels rather heavy, this just highlights the durability and quality of this watch. This is something that is especially important to look for when you are shopping around for a dive watch.
You can easily see the attention to detail that the makers of this watch have put forth. For example, travelers can take note of the crown guard on the raised screw-down crown. Attention to detail can be found on the bezel as well. The side of the bezel is designed with raised notches that give the watch an overall classy feel to it. Not only that but the bezel has a very smooth click action. The 12 o'clock pip lines up very well with the 12 o'clock index giving the bezel and overall lovely finish. Flip the watch over and you will find the octopus icon with other bits of tech specs regarding the watch labeled. The laser etching of the Phobos octopus with a crown on it is a nice clean and finished touch to the overall design. It is attention to detail like this that makes the watch and overall great buy.
5. Comfort and Fit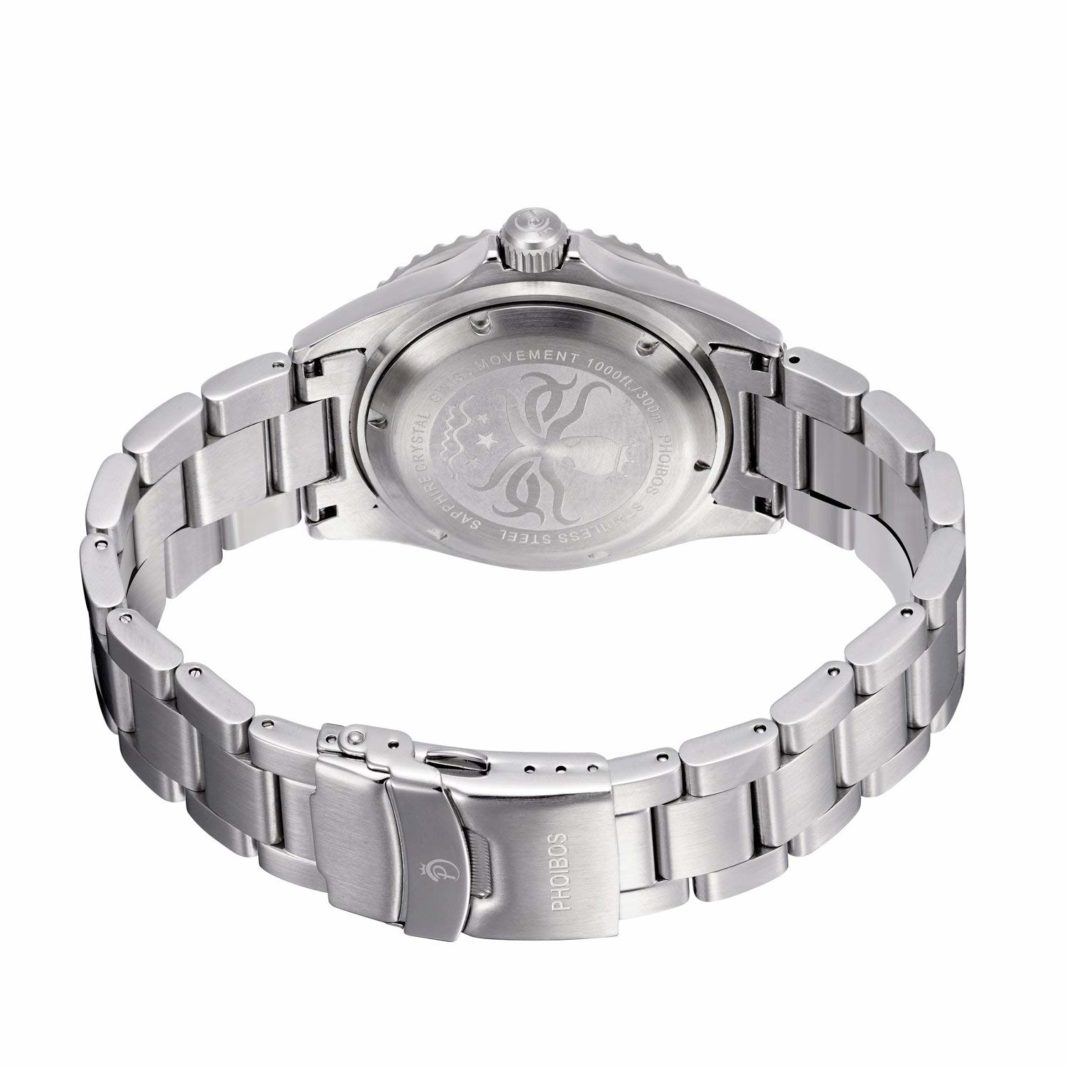 The stainless steel bracelet strap is easy to put on an easy to take off. For some travelers, the watch has all the looks of a Seiko watch strap. Again, this is a great example of being able to see the tribute to other popular watch brands.
The stainless steel bracelet has an incredibly nice finish too. On the sides of the stainless steel clips, you will find a polished look. While on the top of the links, you will find a brushed look. To clip the bracelet together, there is a simple notch clip that keeps your bracelet fitting secure and snuggly. The two buttons on the clasp make removal of this watch effortless as well.
6. Quality
Everything about this watch screens quality. For example, the screw on crown cap glides smoothly in and out and screws with ease. Along with that, the attention to detail in the minute and hour hand are incredibly favorable. One of the most significant selling points of this watch is the fact that you can easily see the quality and attention to detail. Although this is an homage watch, it is clearly well done. At first glance, this watch may look like something it's not, but travelers are presently surprised upon further inspection. Although it is an homage watch, the Phoibos has a lot to say for itself. The quality of this watch is unmatched at this price point and certainly something that should not be ignored.
7. Price Point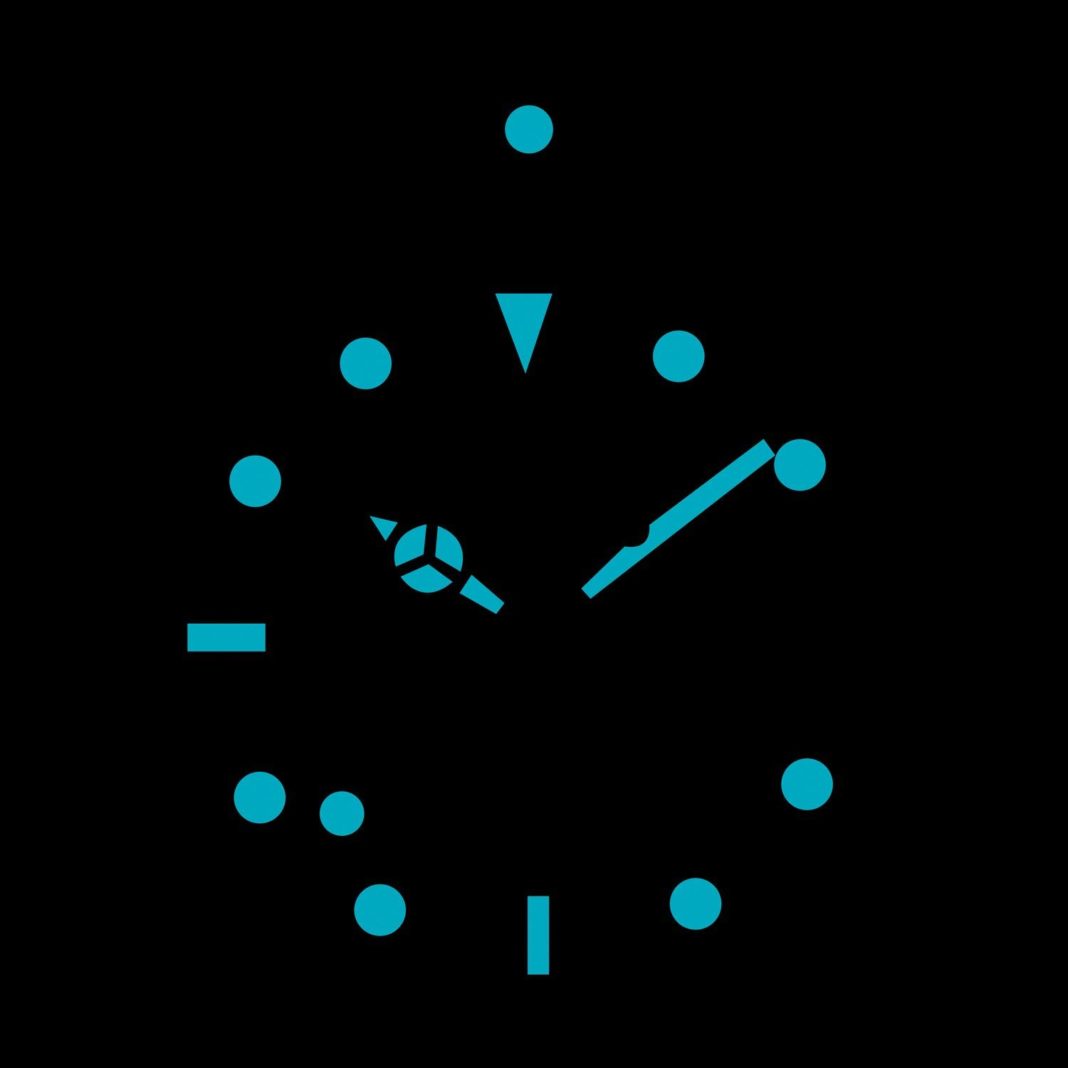 Speaking of price point, the price point for the Phoibos is absolutely a bargain. With just around a hundred bucks you can get an incredibly quality dive watch that is up for the challenge. Again, depending on who you are, you may or may not enjoy the homage look. However one thing is for certain, the watch's current price point is an absolute steal. If quality is what you are looking for, then you will be happy to know that you will be getting that in this watch. From the bezel to the stainless steel bracelet, this watch has a lot going for it.
What Travelers Are Saying About the PHOIBOS PX002C 300M Dive Watch
Travelers who have purchased the Phoibos watch are rather surprised by it. A common factor is the fact that this watch has so much to offer. Many travelers have noticed that this watch is a bit underrated. From its quality brushed and polished bracelet to its high quality design, the Phoibos watch has so much to offer.
Travelers who have purchased this watch are absolutely satisfied with it if not surprisingly pleased too. A common consensus is that this watch is a bargain and has a lot to offer for its price point. Yes, it may be an homage watch, but it has done a spectacular job paying homage to some name brand watches. Overall, this is a beautifully crafted dive watch that has a classy and elegant look.
Alternative Diving Watches You May Like
While this is a wonderful dive watch, many customers may not be privy to it being an obvious homage watch. If this is not a watch that you are satisfied with, then take a look at some of these other popular dive watches that might meet your needs.
1. Oris Divers Sixty-Five Men's Dive Watch
This next watch is a great option if you are looking for a casual dive watch. The Oris Divers Sixty-Five watchfeatures a brush and polish stainless steel case. The case is 41 mm in diameter and 13 mm thick. It also offers a screw down case back for optimal durability. The look of this watch is incredibly sleek. For example, many travelers appreciate the black ceramic unidirectional rotating bezel. The blue dial is also a great contrast that adds to the look of this dive watch.
At the three o'clock position, you will find a date window. This date window is situated over a scratch resistant domed sapphire crystal. What makes this Crystal coating cool is the fact that it features anti-reflective coating inside. Although the screw-down crown does not have a crown case, this helps add to the sleekness of the look of this dive watch. For novice divers and snorkelers this is a great dive watch. It should be noted that it does go only 100 underwater or about 330 ft underwater. For some experienced divers, this may not be enough water resistance to meet their travel needs. Finally, we love the black rubber strap and pin buckle. This strap is a great rugged balanced against the classy and elegant face of the watch.
2. Citizen Men's Eco-Drive Promaster Diver Watch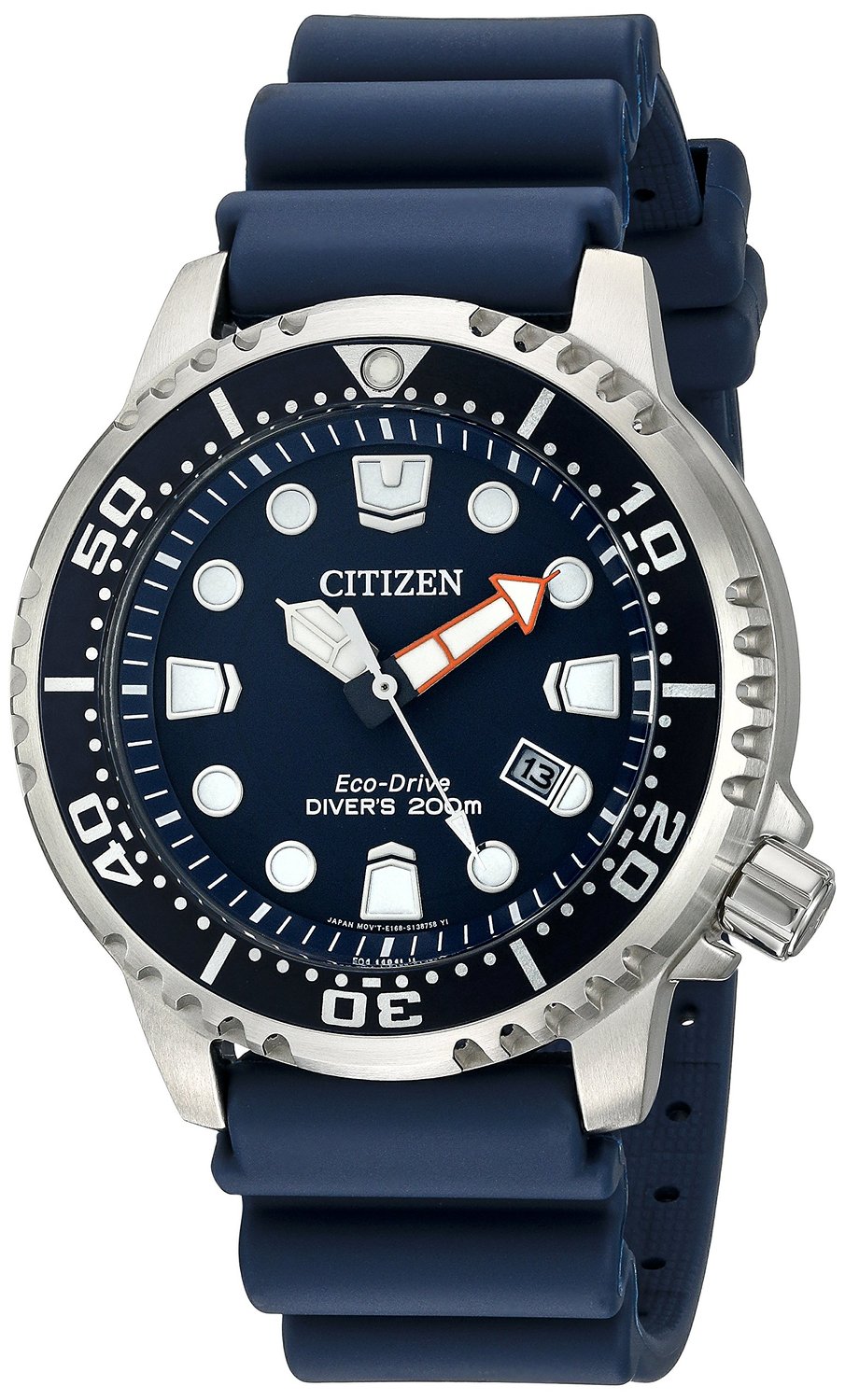 If you are looking for a trusted brand then the Citizen brand delivers with the Citizen Men's Eco-Drive ProMaster diver watch. This diver's watch is absolutely stunning. This round face watch features a unidirectional bezel with a blue dial that adds to its elegance. It also offers luminous hands and hour markers. The luminescence makes telling time underwater in dark areas a breeze.
The Citizens men Eco-Drive ProMaster is water resistant up to 666 ft. This makes it the perfect watch if you are doing casual swimming or snorkeling. And of course, everyday activities like showering or washing your hands is a breeze for this watch. This Citizen Watch features Japanese quartz movement that is incredibly accurate. When it comes to the band of this watch, you can look forward to a molded polyurethane band with buckle closure. This band offers the right amount of a casual and ruggedness to a classy-looking brand and classy looking watch. What makes this diver's watch stand out from all the rest is the fact that it has an Eco Drive technology that is fueled by light. This means that your watch will never need a battery and you don't have to worry about swapping one out for a new one. If you are looking for one of the best dive watch brands, then this is a great watch to start with.
3. Tudor Pelagos Men's Dive Watch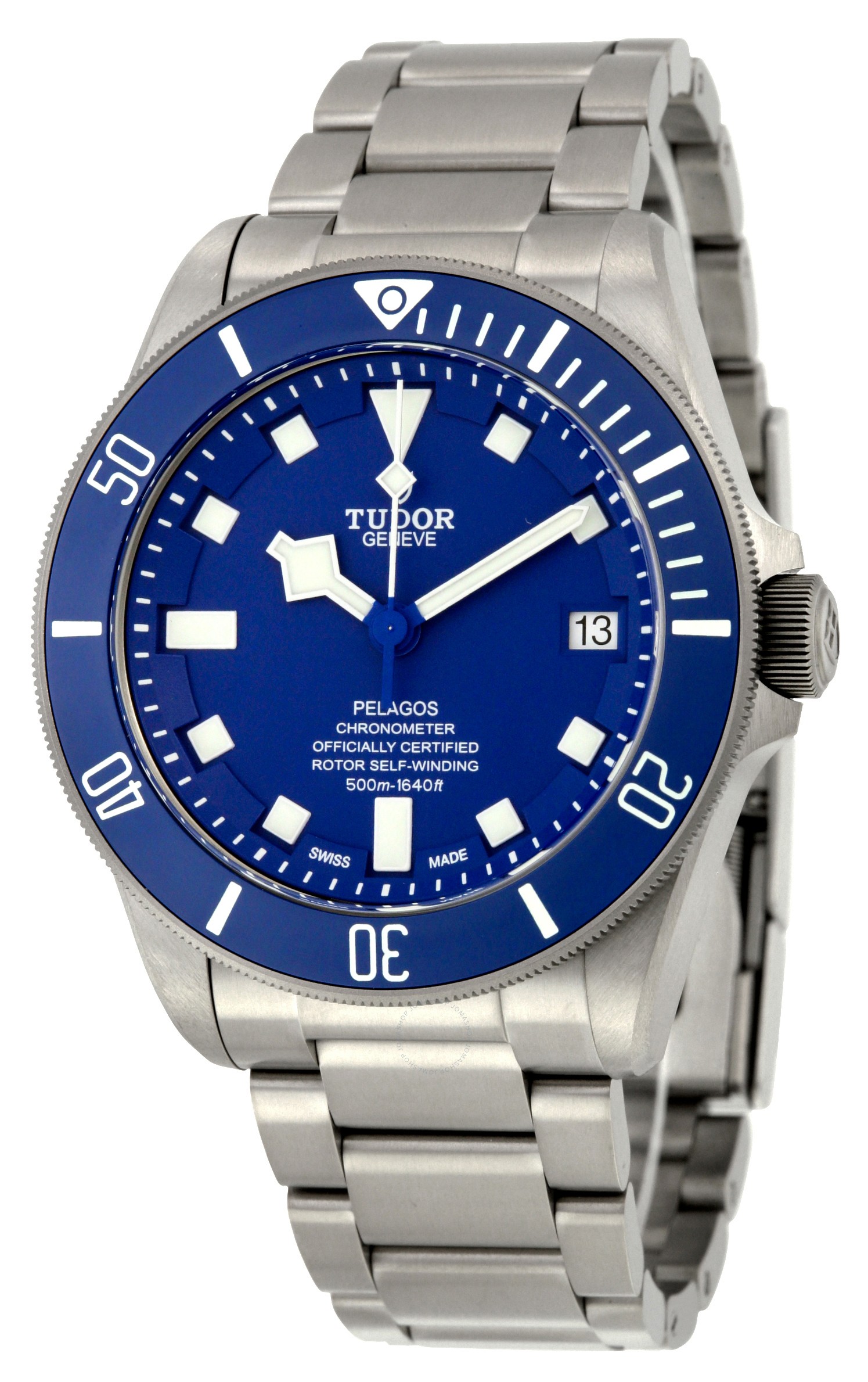 This next dive watch is a great watch if you are looking for something stylish yet practical. The Tudor Pelagos Men's Dive Watch features a sapphire coated cover that is set in a titanium case. Along with that, this case measures at 42 mm in diameter and 14 mm in thickness. This titanium casing gives the watch a beautiful look. Not only that but it is incredibly durable too. Along with the face of the watch, you will find a navy blue bezel set against a navy blue face. This striking blue makes this watch stand out and look absolutely stunning.
When it comes to the bracelet, you can expect a titanium bracelet that is 21m in width. The material used in the bracelet and the casing make this watch feel incredibly durable and of high-quality. Because of all the titanium used, this is a fairly heavy watch weighing in at just under 16 oz. Finally, one of the great aspects of this watch is the fact that you can go 500 meters in the water and your watch will still work with peak performance.
Final Thoughts
You don't have to sacrifice quality and style when it comes to the Phoibos watch. Phoibos has so much to offer that goes beyond a typical homage watch. Phoibos offers a pristine quality watch that really delivers when you are packing together all your scuba diving gear. Whether you are looking to get a watch for yourself or looking to get one as a gift, the Phoibos underwater divers watch is a great place to start. Click below to get your hands on your own Phoibos watch today.
Related Article: Best Dive Watches: 6 Stellar Options for Underwater Excursions