Find out the top Montauk hotels to plan your New York vacation.
Travelers interested in going on an East Coast beach vacation should consider heading to Montauk, New York. This Long Island village remains a quaint and charming place to spend a week or two relaxing. Known for its lovely beaches, Montauk offers travelers the chance to sunbathe or take a dip in the ocean. Since this location has many accommodations, you might not know where to go while planning a trip. That's why we've created a list of the best Montauk hotels to help you discover the perfect accommodation. Read on to learn all about the hotels and find your ideal place to stay when in Montauk.
1. Montauk Manor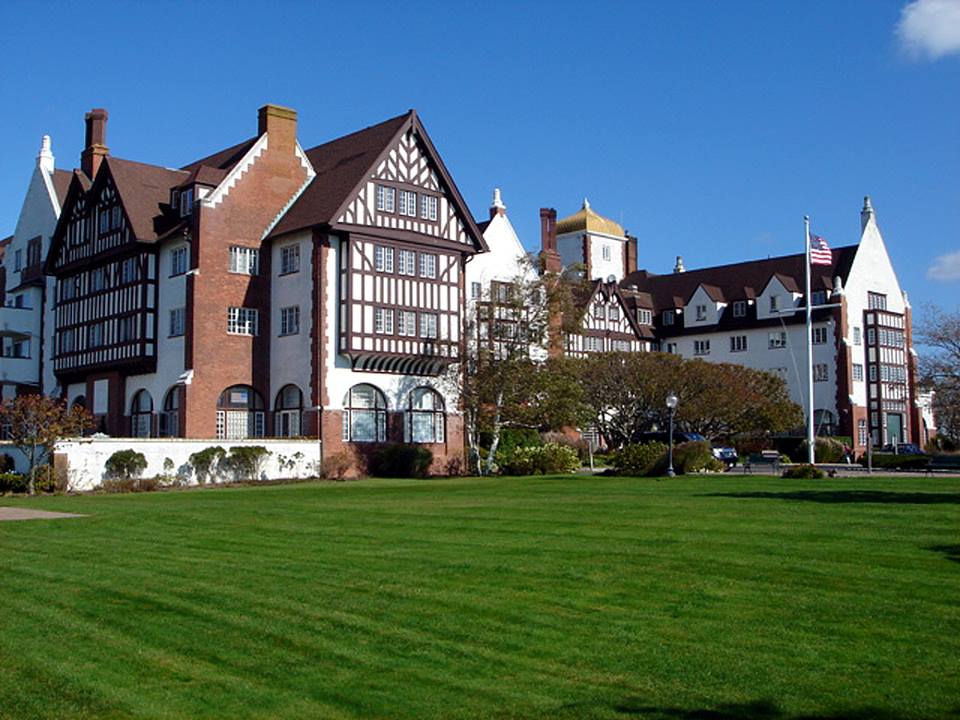 Credit: Montauk Manor / Facebook
If you're looking to book a room at a sophisticated accommodation, choose Montauk Manor. This pick on our list of Montauk hotels remains a top choice for travelers who enjoy luxury. Countless amenities and gorgeously designed rooms make Montauk Manor a stellar hotel in the Long Island village. When you stay here, you'll be just an 8-minute walk away from the lovely beaches. This means you won't have to worry about driving anywhere if you don't want to do so. Travelers can appreciate the gorgeous outdoors environment while they take a walk to the nearest sandy spot.  
At Montauk Manor, travelers will appreciate the various on-site services available to them. Rejuvenate yourself by heading to the hotel spa and enjoying a few treatments. Those who enjoy swimming will also get to choose from an indoor or outdoor pool. Inside the rooms, you'll find bright and airy décor, as well as a full kitchen and living area. After spending an afternoon relaxing, head to the tennis courts or fitness center to partake in some healthy exercise.
2. Montauk Yacht Club Resort & Marina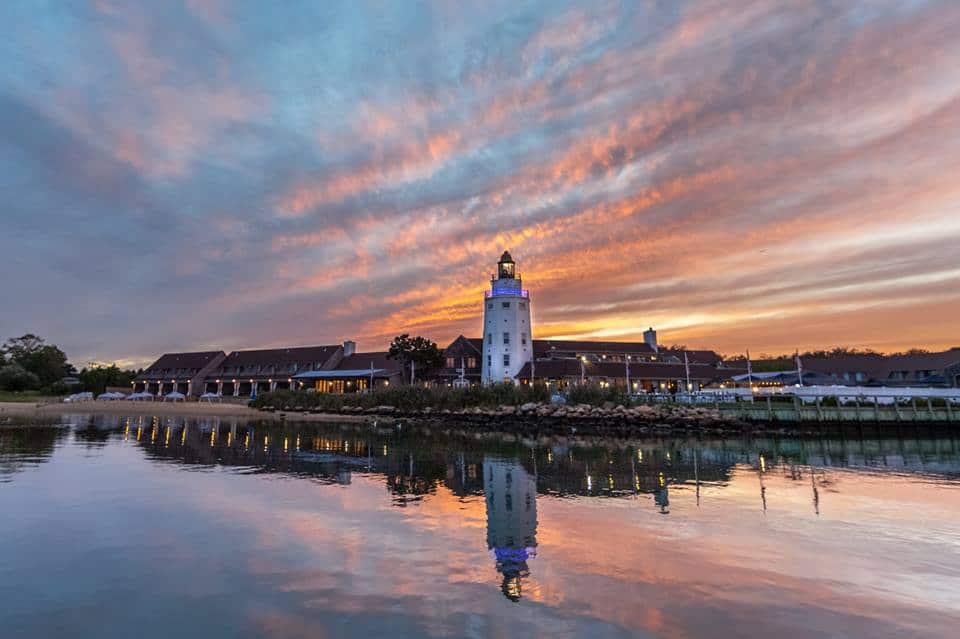 Credit: Montauk Yacht Club Resort / Facebook
Travelers can enjoy both a lake and the ocean while they stay at the Montauk Yacht Club Resort. This accommodation sits on Star Island in the middle of Lake Montauk. Accordingly, when you room here, you can obtain gorgeous views of the lake. You'll get to wake up and drink coffee while watching the sun rise over the still waters. Boat rentals remain available to any guests who have an interest in gliding over the water from a comfy seat. If you prefer the beach, the hotel maintains its own private section of sandy shore, so you can still sunbathe.
Montauk Yacht Club Resort & Marina represents one of the top Montauk hotels, thanks in part to its countless amenities. Two on-site restaurants allow guests to enjoy delicious meals without having to venture from the hotel grounds. Spa treatments let travelers relax and feel pampered, while volleyball and tennis courts provide for hours of fun outdoors. A golf course and horse stables can be found just five minutes from the hotel as well.
3. Gurney's Montauk Resort & Seawater Spa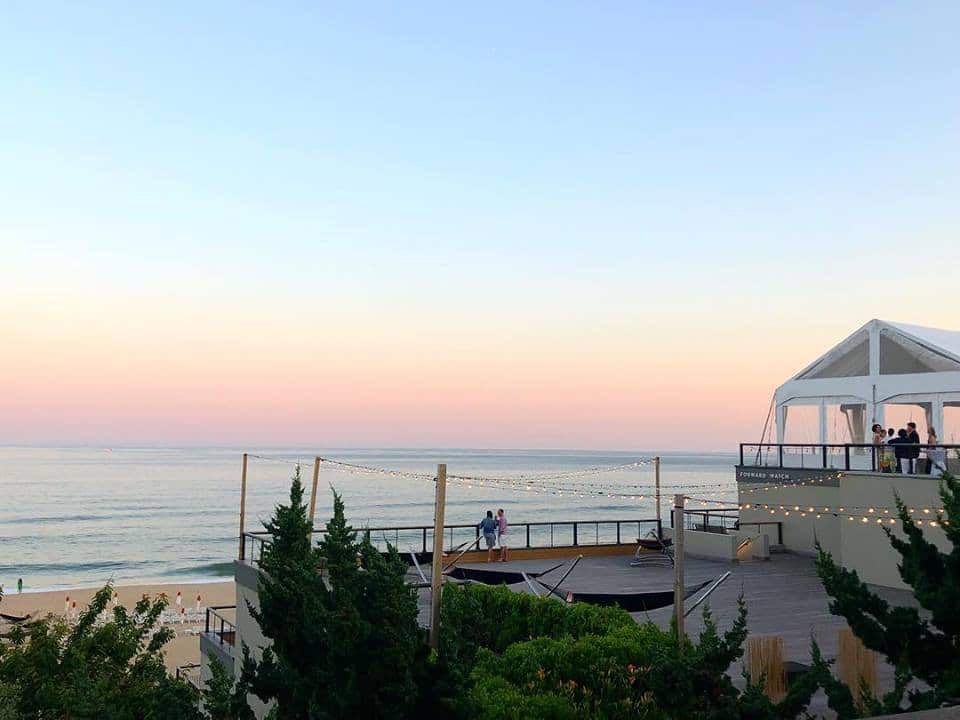 Credit: Gurney's / Facebook
Gurney's Montauk Resort & Seawater Spa represents one of the best Montauk Hotels in the area. Here, travelers may take a short one-minute walk down to a pristine sandy beach. While staying at this accommodation, you'll have the chance to be as close to the beach as possible. Instead of having to drive twenty minutes to the nearest shore, you can simply wake and step onto the beach. Each of the rooms here even maintain an ocean view, so you may watch the waves from your window.
Beyond the ocean views, the rooms at Gurney's Resort & Seawater Spa contain private bathrooms and cozy furnishings. You won't have to travel far to enjoy a decent meal either, as five on-site restaurants exist here. Additionally, interesting landmarks remain situated a short distance away from the resort. The notable Montauk Point Lighthouse, for example, stands eight miles away from the hotel. A state park and a golf course also can be found after driving a short distance.
4. Sole East Resort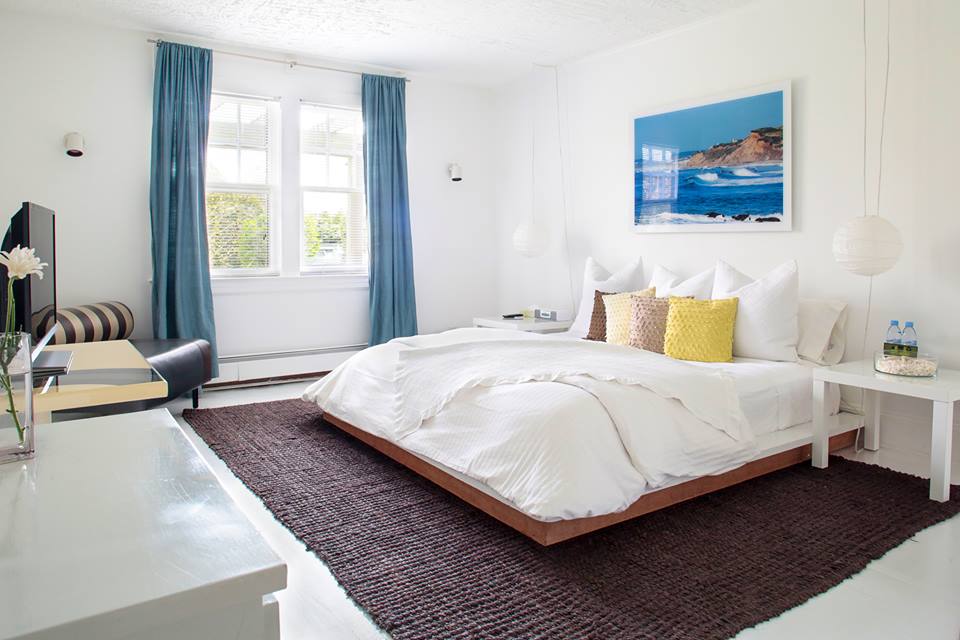 Credit: Sole East / Facebook
This example of the top Montauk Hotels will appeal to travelers who appreciate quaint and elegant accommodations. Sole East Resort consists of various bungalow-style rooms that each maintain clean, bright designs. Hardwood floors and an open plan produce a feeling of home when you walk into these rooms. Situated on over two acres of gardens, the Sole East Resort remains a gorgeous place to relax when in Montauk. Hammocks and seating throughout the grounds allow for contemplation and appreciation of the natural scenery.
Besides the beautiful rooms and landscaping, Sole East Resort stands just three minutes away from the beach. You can easily bring a blanket and chair and lay out on the sand after leaving your room. An outdoor heated pool provides a great place to go swimming. If you want to see Montauk while exercising, the hotel even offers bicycle rentals. The hotel offers free transport to the train station, so travelers can explore the rest of the area without trouble.
5. The Montauk Beach House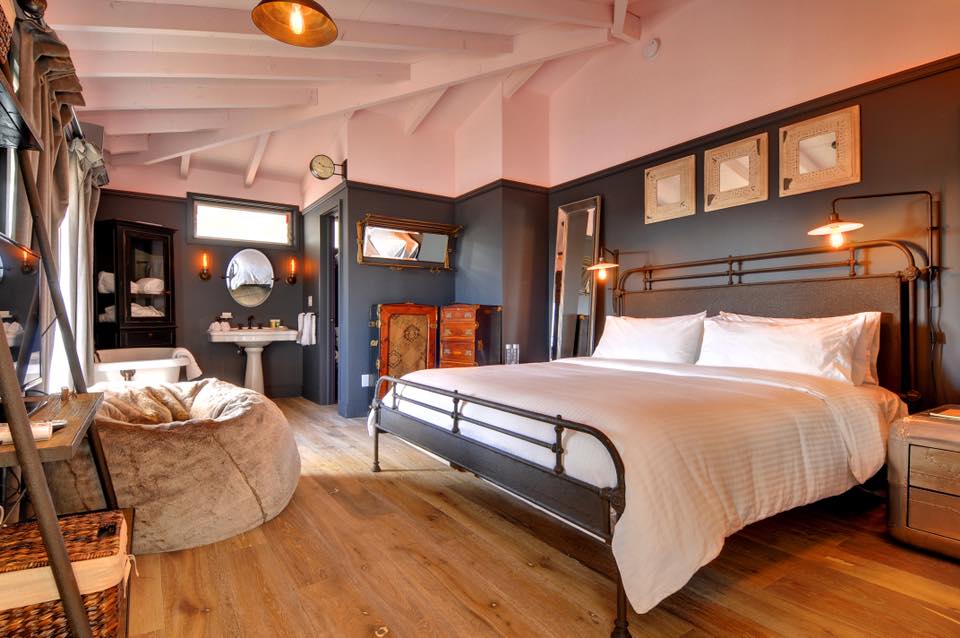 Credit: Montauk Beach House / Facebook
The Montauk Beach House maintains a cool and modern atmosphere, making it appealing for all kinds of travelers. When you book a room here, you'll be treated like a king with the accommodation's countless amenities and services. Found a short distance from the beach, you can leave your room and encounter the stunning sands in a flash. Features like an outdoor swimming pool and a café let guests truly experience luxury when they come here. An on-site gift shop remains the perfect place to buy a lovely souvenir to remember your Montauk trip.
Within the rooms at Montauk Beach House, you can find flat screen televisions and cable service. Private bathrooms provide a soothing oasis while inside the rooms. When you want to leave the comforts of your room, you can head to the lounge and enjoy some cocktails. Listen to the music play while you hang out, as a DJ comes to perform every weekend. An outdoor grill will also provide you with delectable sandwiches and smaller plates whenever you're hungry.
6. Beach Plum Resort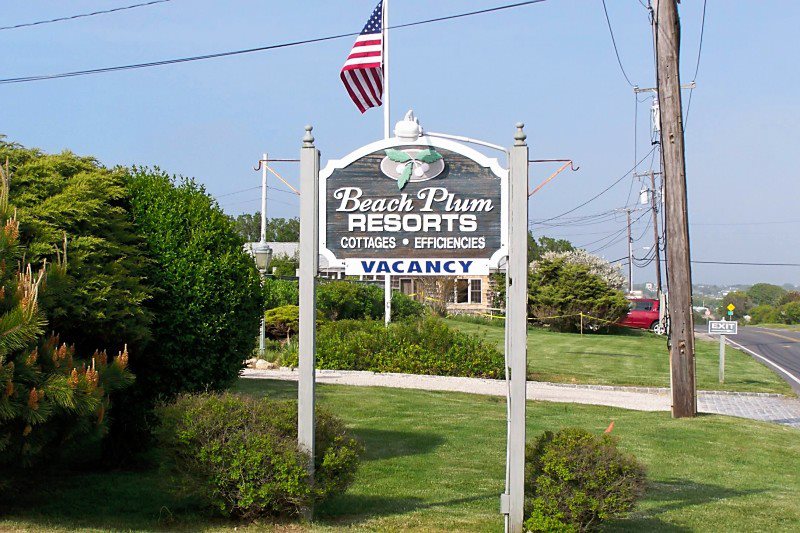 Credit: Beach Plum / Facebook
When you go on vacation, sometimes you just want to get away from busier locations, like major cities. That's why the beach remains such a popular getaway destination, especially for last-minute summer vacations. If you feel this way, head to the Beach Plum Resort. This pick on our list of Montauk hotels provides guests with the peace and quiet they desire. Separated from the more exciting parts of Montauk, this resort allows visitors to escape daily stresses and truly unwind. Since this hotel remains located just a few minutes from the beach, you can visit the sands with ease.
The rooms here remain clean and bright, as well as offering stunning ocean views. Depending on the room you book, you can even have a fireplace and full kitchen to cook inside. On chillier days, you'll get to cozy up by the fireplace and enjoy the soothing atmosphere found in the hotel. Gardens on the hotel grounds provide the ideal place to go for a stroll. Children will also love the featured play area that includes equipment designed for kids' fun.
7. Haven Montauk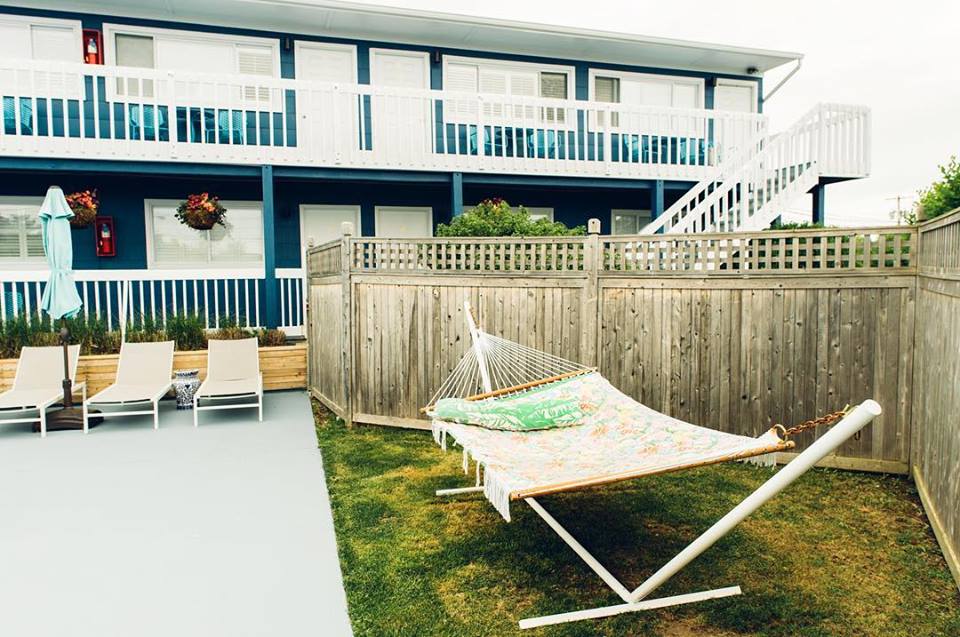 Credit: Haven Montauk / Facebook
As this accommodation's name suggests, the Haven Montauk provides a true getaway for travelers. This location, one of the top Montauk hotels, offers guests with a clean and beautiful space to relax. The quaint setting of the Haven Montauk allows visitors to feel comfortable amid the casual, yet sophisticated atmosphere. You won't want to leave this accommodation after you've spent a few nights inside its airy and soothing rooms. If you nab the right room, you'll even get the opportunity to watch the sunset from your window.
Those who prefer to spend lots of time outdoors during their vacation may love the Haven Montauk. The hotel provides many venues for outdoors fun, including an outdoor pool and fire pit. A barbecue area allows guests to grill their own dishes while enjoying the natural environment. This accommodation also remains nearby a few state parks, which means you can explore nature whenever you choose. You can additionally visit the bay by taking a short walk or drive over to the nearest beach.
8. Driftwood on the Ocean
Credit: Driftwood Resort / Facebook
If you're searching for top-notch Montauk hotels, consider booking a room at the Driftwood Resort on the Ocean. This special accommodation offers guests unparalleled access to the ocean when they stay. The oceanfront hotel, located in Amagansett, New York, lets guests walk to the beach in a few minutes. This hotel even maintains its own private beach, so you won't have to visit a crowded public beach. Depending on the room you choose, you'll have the chance to view the ocean or sand dunes from your balcony.
Each of the rooms at Driftwood Resort maintain bright and cheery interiors and utilize beach-themed décor. You'll also have your own patio, so you can enjoy a few drinks outside while watching the sunset every night. If you want to practice your swing, head to the on-site tennis courts and play a few games. Those who prefer indoor activities can visit the games room, which provides fun activities for all ages. Any travelers who like to go on hiking explorations may also want to stop by the nearby state park.
9. Surf Club Resort
Credit: Surf Club Resort / Facebook
This spacious Montauk resort sits on over eight acres of property and contains a 550-foot private beach. At Surf Club Resort, guests can rest assured that they will have plenty of space to spread out. Inside the rooms, or apartments, travelers may enjoy tons of space and various amenities. Wooden furniture and a living area, which contains a sofa bed, make the rooms feel welcoming and open. You'll also have access to a fully equipped kitchen, as well as your own balcony. The apartments at the Surf Club Resort make this example of top Montauk hotels resemble a home away from home.
If you get bored of staying inside the luxurious rooms, you can head to the outdoor swimming pool. While there, enjoy relaxing in the water and appreciating the comfortable Montauk weather. Steam rooms on-site remain the ideal place to unwind and rejuvenate. Head to the tennis courts if you want to break a sweat and test your skills at the sport. Those who like to spend time outdoors may also consider driving to the nearby woods and hiking amongst the trees.
10. Beachcomber Resort in Montauk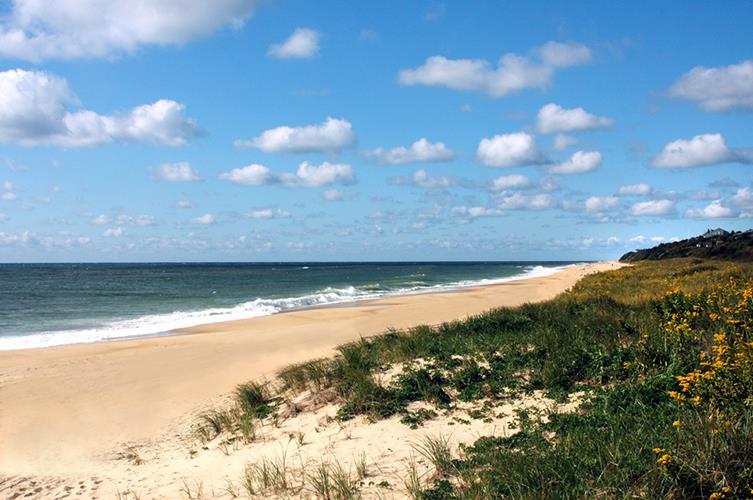 Credit: Beachcomber Resort in Montauk / Facebook
At the Beachcomber Resort in Montauk, travelers may get to appreciate both the beach and the town. This accommodation, one of the best Montauk hotels, remains nearby the beach and Montauk village. Accordingly, guests can take a brief, three-minute walk down to the soft sands. Or, after spending hours laying in the sun, travelers may head to the village by car. A state park and golf course can also be found by driving only a few miles down the road.
If you ever grow tired of the beach, you can go for a swim in the hotel's outdoor pool. You might also treat your body to a relaxing few hours inside the on-site sauna. Once you've spent a long day outdoors enjoying the Montauk landscape, you can head into your cozy room. The rooms contain light and airy designs, as well as providing cozy beds and private bathrooms. You can also appreciate the gorgeous ocean views from your private terrace.
Book a room at one of the best Montauk hotels.
When you're planning a vacation, sometimes it can be difficult to pinpoint your perfect accommodation. In Montauk, travelers can find a huge array of lovely hotels to choose from. From luxurious locations to more casual accommodations, Montauk has a hotel that will appeal to everyone. Before you head to this prime beach spot, consider the list we've curated. Hopefully, our article on the top Montauk hotels has assisted you in your vacation planning process.
Related Article: Best All-Inclusive Resorts in the USA