Parking at Disney World with No Headache
Thankfully, Disney World has been in operation for a long time and they have learned some tips and tricks of their own over time. They have a very specific way to direct visitors that try to make the process as simple and pleasant as possible. Here we will walk step-by-step through what it is like to park at all the different theme parks and water parks as well as some tips and tricks to follow when parking at Disney World. We will include prices, ways to cut down on the cost, special offers, and so much more! Find the best resorts to stay in at Disney World here.
Parking at Disney's Magic Kingdom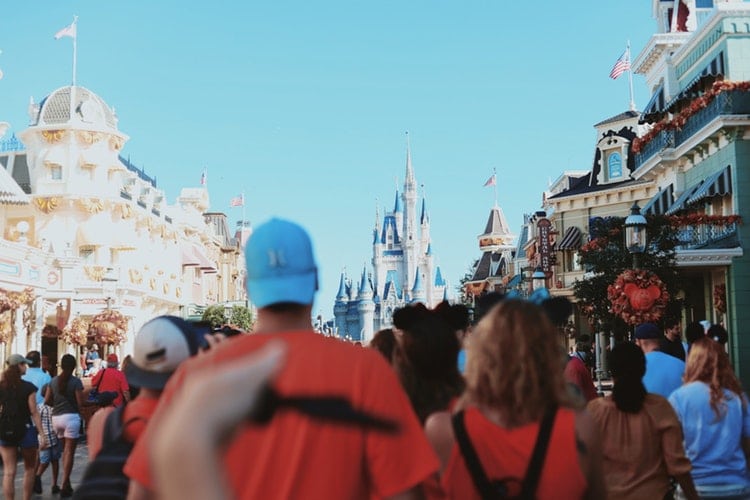 Magic Kingdom
Once you pay for a parking pass, you are good to park at all the different theme park lots available at your leisure. The only thing is the process in which you park varies from park to park. It is safe to say that the Magic Kingdom is the most visited theme park. Knowing this, you can begin to imagine how the process of parking goes.
The Magic Kingdom is the only Disney World park that has parking in a place different from the main entrance to the park. Therefore, getting your car in a spot and your body into the park is a process at this park more than any other. Once you are directed to your parking spot, you will take a tram to the entrance of the parking lot. These run nonstop and come around to load up the next group quickly.
Pay Attention to Where You Parked
Your spot will be labeled in a variety of different ways. Many different characters, areas, and colors will help you to remember where your spot is in the lot. Make sure to write down and take a picture of your spot in the parking lot so you won't have trouble being taken by the team to your area and row. There is nothing worse than spending a long day on your feet and having to drive around the massive parking lot on a tram until you find your car.
No worries, they will make sure to specify exactly where you are parked multiple times. But make sure to listen and take note. If you do forget where you parked, there are cast members and security available to assist you. It may help to let the cast members who drive the tram know the time of day (as specifically as possible) you parked. This may help them narrow it down for you.
Disney Parking Secrets & Tidbits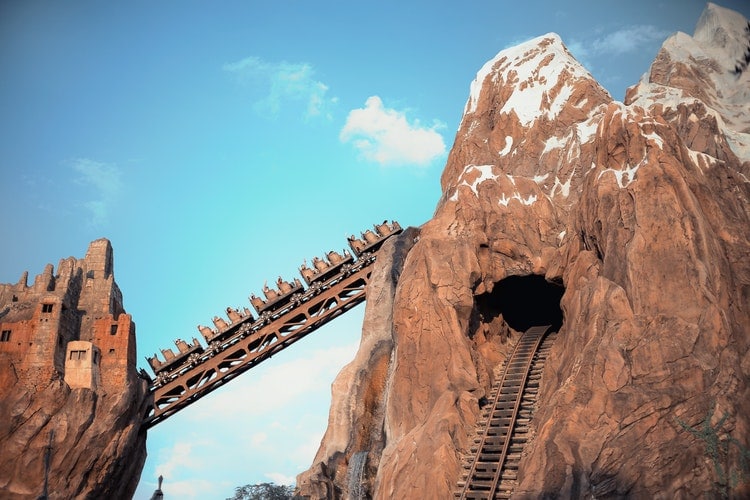 Animal Kingdom
Get dropped off at door. There is no actual door, but you know what we mean. There are drop off areas specifically for those who are getting dropped off by a family member or friend, as well as for those taking taxis or Ubers. Uber has an entire guide for those Ubering to Disney World here. This guide will show you some pro tips as an Uber rider to Disney World as well as detailed ways to get to the right place no matter what area of Disney World you are headed to.
You get to park for free if you're an Walt Disney World annual passholder. The pass comes with a free standard parking pass as well. If you are a Walt Disney World frequenter or live in Florida, this is an amazing opportunity and can save you some serious coins on parking.
Choose preferred parking. This option is an extra $25 on top of the standard parking rate of $25. This parking option is for those looking to get as close to the front as possible, who are willing to pay. They serve cold bottles of water in preferred parking as an added perk. If you are an annual pass holder, this parking only costs $25 since your parking rate is free. You will have to look into this option and decide if this is really worth the cost as well as look into what you are saving in time or in energy with the money you will spend. Preferred parking can be a huge perk to many, it just depends on the specific need.
Disney World Parking Rumors & Fun Facts
Rumor has it by those who frequent the parks regularly that parking is free after a certain hour. This is not something you can calculate or plan around, since the cast members cannot tell you when it is or which parks it will be at. This is the kind of thing that is fun to be in the loop about and even more fun to be surprised by if you are lucky enough to enjoy it.
Park wherever later in evening. This is rumor number two. But this one is less of a rumor and more of a fun fact. Later in the evening it gets to a point where they stop readily directing visitors to fill up rows in a military like way and simply want guests to fill in the empty spots. Getting a great spot may require some looking, but it is such a perk if you have any idea what parking can be like during busy times.
Resort Parking at Disney World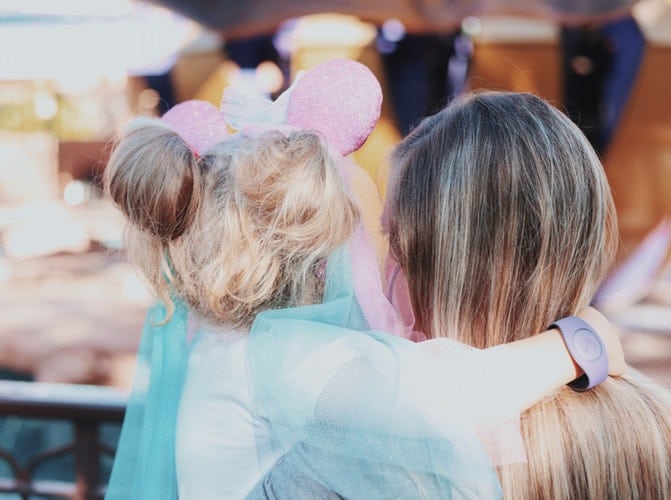 Hollywood Studios
Resort parking fees apply to all those who stay in a Disney World Resort after March 21, 2018. The standard overnight fee is applied to the bill of guests during check-in. These include taxes. These fees range from $13-$24 per night, depending on if you are at a value, moderate, or deluxe resort. Valet parking is available for guests at the deluxe resorts and deluxe villas resorts as well. The fee for this is $33+tax. Find out how you can sleep in the world's first underwater hotel here.
Valet Parking at Disney World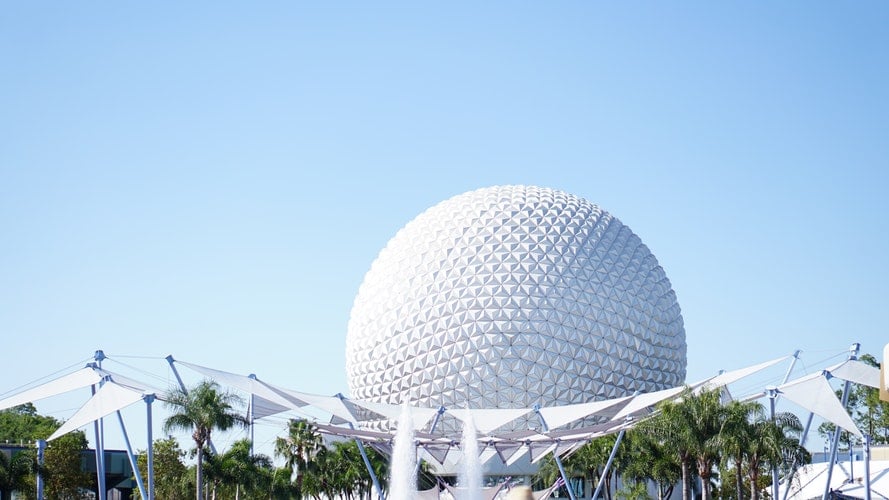 Epcot
Valet Parking is available throughout all of Walt Disney World. If you are staying at a Disney Resort of Villas, valet is $33 a night plus tax. At Disney Springs, valet parking is a flat rate fee of $20 for the entire day. Be sure to lookup the specific garages to go for valet parking beforehand. It is customary to tip since tips are not included in the pricing, so be sure to set money aside for this.
Parking at Disney Springs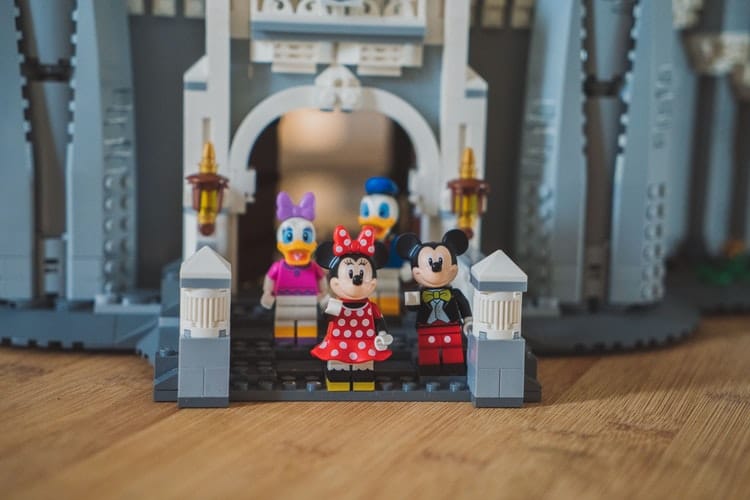 The best thing about parking here is the fact that it is FREE! Disney Springs is constantly adding on parking spots and garages. This has made parking here much easier over the years, as they have added space. There is valet parking here which costs $20. The valet option is available in the Orange Garage, by the Cirque du Solei, and in the lemon lot. Be sure to check the specific times these garages are open beforehand. The Disney World Bus System extends to Disney Springs. You can find all the information to purchase a ticket online.
Parking at Disney's Water Parks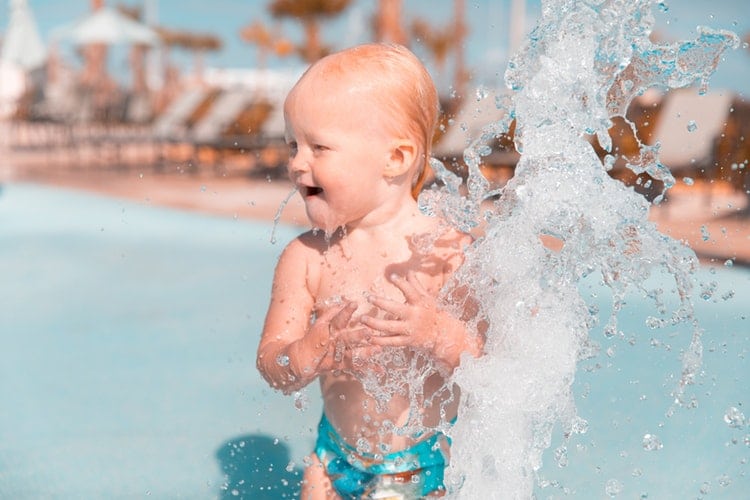 Along with Disney Springs, it is also free to park at Disney's Typhoon Lagoon and Blizzard Beach for free. Slather on that sunscreen and put on your favorite bathing suit and enjoy the free parking at these waterparks.
Consider Walt Disney World's Bus Service

Instead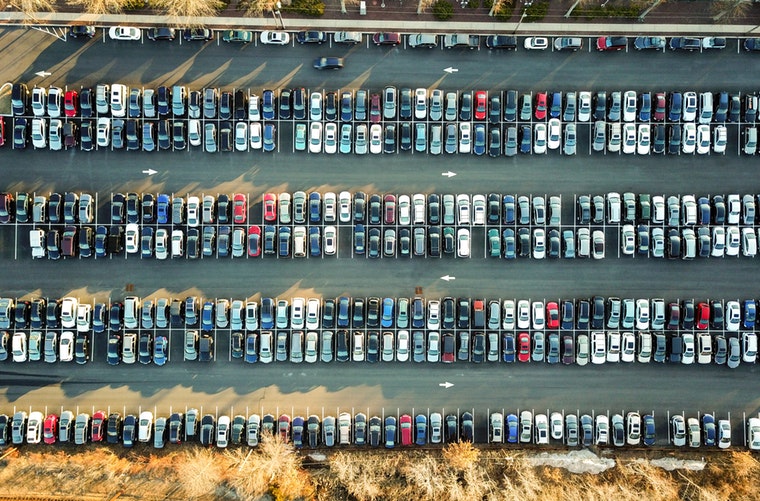 If you are looking to expedite the whole parking process and forfeit having to handle parking your car. Disney world has thought of it all. Their bus service comes in at 20-minute intervals and can take you anywhere in the park. If you would rather not risk getting lost or traveled by plane, this is a great option for you. It is cheaper and much more relaxing as well. Some of the perks of this service are the ability to jump on a bus 45 minutes before the parks open and leave one hour before they close. This helps you beat the crowds.
The bus service does not just operate by bus. They will do whatever they can to get you around. Disney's monorail and boat are options alongside the bus. These other modes of transportation are used when getting to and from different theme parks and water parks. You can get the information you need about the services for each park, where to purchase tickets, and where the bus stops are online. Find out how to live at Disney World here.
Avoid Parking Fees
There are plenty of ways to avoid parking fees at Walt Disney World. In Disney world on March 21, 2018, Disney implemented a new rule that made guests staying at Walt Disney World resorts pay for parking every night of their stay. This helped Disney to keep up with the competition in the area when it comes to theme parks, such as Universal's parking fees. These fees are added to the hotel rate. These fees vary depending on the level of the resort. They range from value to moderate, to deluxe resorts. Though this can be a frustrating added fee, there are ways to avoid it.
Fly in and take Disney's Magical Express transportation from the airport to the resort, and then use Disney World Transportation to get around. Disney transportation is a bus system that will take you all around Walt Disney Resorts. This system will take you to the theme parks, the water parks, Disney Springs, the wide world of sports, and all the resorts.
Another thing to look into if you frequent Walt Disney World and want to save on parking is the Disney Vacation Club Members perk. Members do not pay for overnight parking, instead, they use their vacation points when staying at resorts on property. This is a great thing to look into and see if it is worth the perks available.
More Disney Parking Options
Park at Disney Springs and take Disney Bus Transportation. This option may involve more walking and require better planning, but it could really help you save money on parking as well as a rental car. Since Disney Springs allows free parking, you are able to park here and walk to the nearest bus stop to catch a bus to wherever you want to go to Disney.
Stay at the Animal Kingdom Lodge. Here you will pay a small amount for camping and none for parking. This can be a great time with your family at the campsite, and free parking doesn't hurt the fun! This is the only place you can stay in Disney and still get free parking. Keep in mind you can shop, eat, and enjoy a good time with those you love at Disney Springs, ESPN's Wide World of Sports, and the Disney water parks. Though parking can be a hassle, there are plenty of things to do that in Walt Disney World that do not require parking fees.
Hassle Free Disney World Parking
Parking at any Disney World theme park will be an event in itself. There will be trains, busses, and plenty of people involved in getting from your parking spot into the parks. You will need to follow directions well and be willing to pay. There are plenty of things that can make parking at Disney World Parks a difficult task, but ultimately it will go smoother if you are aware of what to do beforehand. It can be a hard thing, but it does need to be unbearable. Gain knowledge beforehand and know your options in order to have a smoother time.
What tips or tricks do you use when going to Disney World? Do you show up early and try to beat the crowds? Do you park your car at Disney Springs and take Disney's Transportation System to the theme parks? No matter what you decide to do with your family when it comes to Disney parking, you need to simply prepare yourself for lots of people and lots of walking. The more mentally prepared you can be before going into Disney parking situations, the better. But it does not hurt to be knowledgable about what you will have to pay when you get there and ways to avoid paying a ton.
Related Article: Your Complete Disney Packing List for Vacationers