This just might be the quirkiest boutique hotel experience yet.
Travelers these days certainly appreciate boutique hotels. These smaller scale, niche accommodation options provide a unique twist to the traditional hotel experience. Of course, with boutique hotels, the options truly are limitless as far as what you can expect. One particular Mexican boutique hotel lets guests spend the night in a giant tequila barrel.
The Hotel Boutique La Cofradia is a dream come true for tequila connoisseurs.
Right in the heart of tequila country lies the Hotel Boutique La Cofradia. This tiny Mexican town is literally named Tequila and encapsulates the history of this famous alcoholic beverage. Tequila's Spanish colony days sparked the countrywide interest towards this liquor made from the agave plant. Since then, the town of Tequila remains an iconic part of Mexico's culture. Tequila provides its visitors with an authentic look into the history and making of the beloved beverage.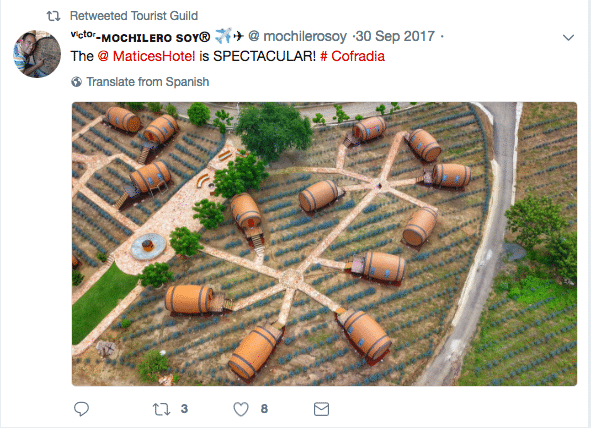 You could say that this hotel is truly a "barrel of fun." The Hotel Boutique La Cofradia aims to provide guests with a unique experience. Their vision "combines fun, entertainment, relaxation, adventure, culture and flavor." The distillery and boutique hotel, of course, offer the best of both worlds to tequila fanatics.
Appropriately located in a blue agave field, you can find the Hotel Boutique La Cofradia's life-size tequila barrel rooms. Each room offers a king size bed, WiFi, air conditioning, and a mini bar.
Currently, Hotel Boutique La Cofradia has 30 barrels available for booking, 12 more than their original 18. Demand for this boutique hotel has continued to steadily increase, as plans are in the works for the hotel's eventual expansion to 50 barrels.
If you are passionate about tequila, or simply want to learn more about Mexico's influential culture, this just might be the boutique hotel for you. The next time you find yourself in Mexico, of course, pay a visit to the town of Tequila and book a night at Hotel Boutique La Cofradia.
Related Article: You Can Travel Cheap in Guadalajara, Mexico