Traveling throughout Europe is easy when you have a plan and are aware of your options.
If you have never been to Europe, know that you absolutely need to add it to your travel bucket list. The timeless cities, full of ancient history and cultural charms make visiting Europe a top-notch experience. From the notable culinary offerings to artistic viewings, every city in Europe has something to offer. Aside from this, perhaps the best part of traveling in Europe is the accessibility of transportation. For those who enjoy backpacking and trekking wherever they desire, Europe is the perfect place to do this. Spain, in particular, has much to offer in terms of transportation. If you find yourself traveling between its major cities, like from Madrid to Barcelona, then it is good to know your options.
Madrid is the capital of Spain and a city of immense beauty. This elegant city is home to exquisite artwork from Spanish masters. You can visit numerous museums and historic weaponries for a taste of Spanish culture. While you are here, be sure to check out the Royal Palace of Madrid.
Barcelona is a place of wonder and visual appeal. Located right within the country's Catalonia region, Barcelona is also renowned for its extensive art and architecture. La Rambla is the perfect place to shop from local vendors and explore the downtown metropolis. The Sagrada Familia is an ancient wonder. This Gaudi-created Roman Catholic church remains unfinished but is still an incredible place to tour.
Here are all the ways you need to know for how to get from Madrid to Barcelona.
Travel by train.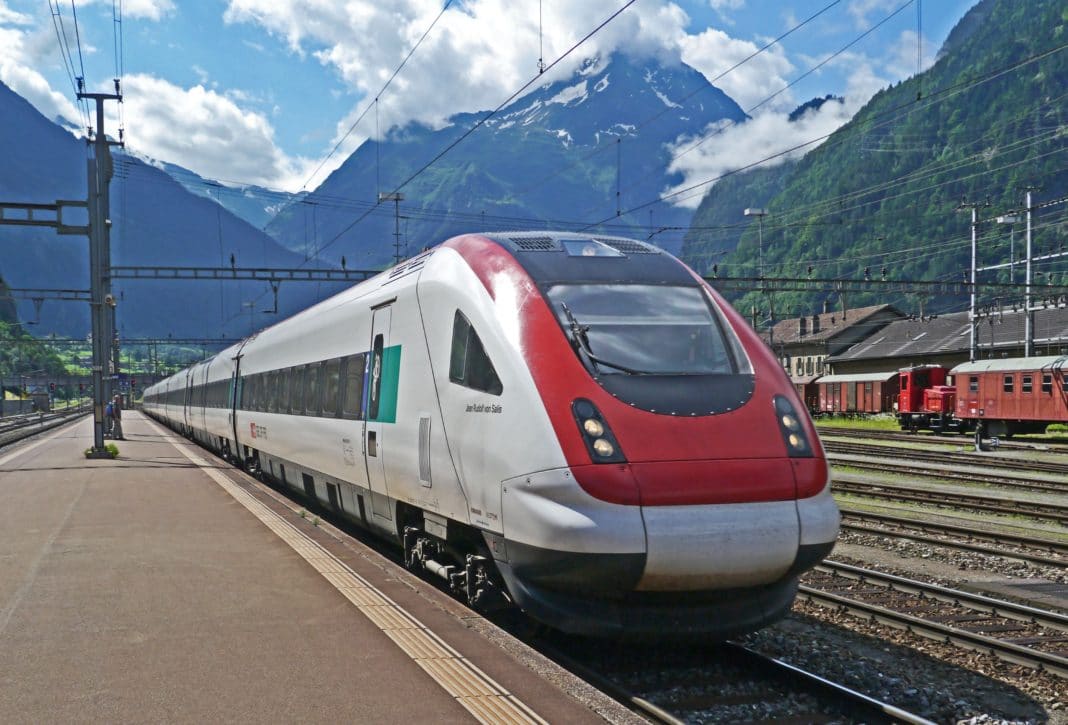 The train ride from Madrid to Barcelona is 2.5 hours in duration. You also have plenty of options when it comes to exactly which train to take. The primary trains traveling throughout Spain are the AVE Train and the Iberia Air Shuttle. Each one has its own benefits. The Iberia Air Shuttle is commonly known for being better than a plane. Regarding the AVE train, its stations are quite central to the major airports within Barcelona and Madrid, which is ideal for travelers. However, train pricing varies significantly for both of these routes. Your average train ticket will be around $70, so be sure to budget that into your trip plan.
If you are looking for a budget travel deal, the night train is cheaper than the AVE train. The average price is roughly $30, which is over half less than what you would pay for a day time ticket. This also lets you get some sleep while still heading to your destination. Really it's a win-win.
Travel by plane.
Traveling between large cities and even countries is quite easy by plane. When going from Madrid to Barcelona, this is also the case. The airports here are so efficient, and you don't need to arrive there hours before your flight. In fact, for such a short flight, you can even get away with arriving at the airport 15 minutes before your flight. A flight from Madrid to Barcelona is roughly 1.25 hours in duration. Clearly this is the fastest way to travel between the cities. Generally, flights cost under $100 for a round-trip ticket. It is also helpful to keep your eye out for flash travel sales and promotions between cities in Europe. Flights often drop as low as $15 in some instances.
Travel by car.
If you do not live in Europe, it may be an extra hassle to procure a car during your trip. However, if you do have access to a vehicle, it will give you plenty of freedom to travel as you please. For those who decide to drive from Madrid to Barcelona, you can take the A-2, AP-2, or AP-7 freeways. The AP roads are toll roads, so keep that in mind. Your total trip length is an average of 6 hours when driving.
Traveling by car in Europe can be a stressful experience for those who are not used to it. Pay extra attention when driving through the urban areas, as pedestrians are quite bold when crossing the street. As far as cost goes, you do not save too much when you travel by car. This is because of the high prices of fuel in Europe, as well as potential parking fees that are inevitable within a city. The most significant perk of traveling by car is the greater ability to go as you please. Renting a car is a good option for those traveling around for business or who need the ability to get to their destination quickly. You can generally find a car rental connection at your airport when you fly in.
Travel by bus.
Just like the very advanced rail system, the bus system is also extremely accessible within Spain. Regular buses run throughout the cities during the day, making short and long distance travel simpler. The bus system is also less challenging to navigate when compared to the complex trail stations. Buses run consistently between Madrid and Barcelona each day, and the trip duration is six hours. One bus ticket also costs $30. This is about the same price as you would pay for an overnight train ticket. If you don't mind spending six hours sitting on a bus, then you will enjoy the extra savings that a bus trip will offer you.
Explore Spain on your own terms when you use the various ways to get from Madrid to Barcelona.
The wide varieties of public and personal transportation options are a great part of traveling in Spain. This easy accessibility to buses, cars, planes, and trains make backpacking and general travel quite simple. Depending on your trip length, each mode of transportation works variably. Since you have an idea of what to expect regarding transportation, you can get back to planning the most incredible trip. Do not forget to map out the world-renowned art museums and the ancient historical monuments. Spain's culture is vibrant and alluring and certainly worth your time.
Related Article: 7 Fantastic Things To Do In Madrid Right Now