There Are so Many Best Restaurants in Pittsburgh
The best restaurants in Pittsburgh bring together the best of the United States. In Pittsburgh, there are hearty and rich foods, great cocktails and craft beers, and authentic food from other cultures. The US is a melting pot for cultures and their food traditions, and Pittsburgh offers us a taste of this.
1. Meat & Potatoes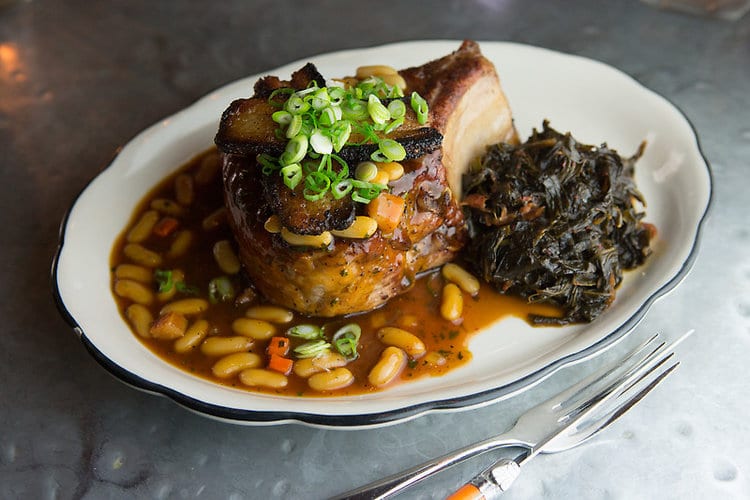 Meat & Potaotes
Meat and potatoes gets down to the American staples and put a delicious spin on them. This restaurant is for true meat lovers, so come prepared to eat heartily! The menu has a "Build Your Own Meat & Potatoes For Two" option where you are able to add sauces, sides, and your favorite version of potatoes. Meat & Potatoes is known as Pittsburgh's first "gastropub" which is simply a high-end pub. They have an outside patio as an added dining option and right outside the doors, you will find many iconic Pittsburgh places since the restaurant is in the center of the Cultural District.
2. Olive or Twist
Known for having great prices and an even greater happy hour, Olive or Twist has an intimate feel with great service. There is sometimes live music, and there are shows at the performing arts centers nearby so this is a great place to stop in before or after for a drink. When it comes to the food, Olive or Twist is not your typical bar. Their food is quality and it is obvious that there is a passion for food back in the kitchen. The martini's clearly the star of the show (hence the name). These drinks are fun and creative. They have specialty drink with twists such as s'mores, strawberry shortcake, cake batter, and cookie dough. They also have traditional drinks as well for those looking to keep it simple.
3. Cure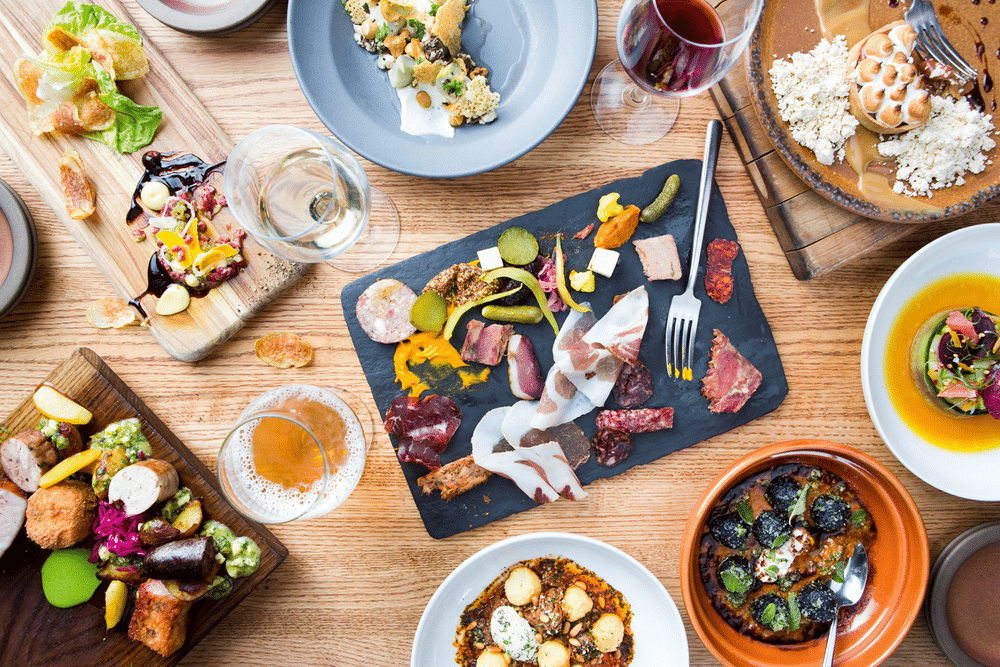 Cure
Cure is a restaurant that is aware of and involved with where the food on your plate comes from. They partner with local farms around Pennsylvania to bring you the freshest and most delicious ingredients. Cure creates food for their neighbors. Their food has a focus on local urban Mediterranean food. Cure has had some amazing awards and accolades since it opened in 2015, making it an obvious pick for the best restaurants in Pittsburgh list. They are big here on reservations so many sure you call ahead of time to make one if your party exceeds four. Some fun and unique items on the menu are the Olive Oil Ice Cream with graham crackers and passion fruit, their Grasshopper cocktail with fresh cacao, and the Pumpkin Ravioli on their A La Carte dinner menu.
4. FL. 2 Modern American
Fairmont is all about aesthetics and vibes, from the door to the plate. This restaurant has a history that can be seen in the décor and ambiance. fl. 2 partners with local businesses to make them the best they can be such as Monmade, a custom designer to create their dining tables, and Kelly Lane to create the uniforms for the team with good quality and environmentally conscious clothing line. Some special hours they have at cure are their Weekend Brunch from 11am-2pm and Happy Hour from Monday-Friday 5pm-7pm.
5.
The Commoner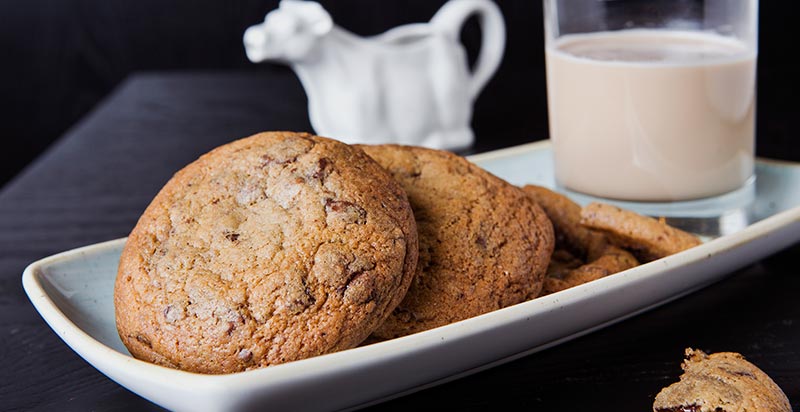 The Commoner
You will enjoy your visit to The Commoner so much you will want to bring friends back here. For a place named The Commoner, it is highly uncommon. Their rooftop, the Biergarten is a beautiful little spot with a long menu with unique beers. There are life-sized games such as Jenga and Connect four to play with your group! The menu is sure to feature products particularly Pennsylvania such as meats and aged cheddar. They have an event called "Bloody Sundays" where you can order a Bloody Mary with over 50 items to make it special and unique. Dining at The Commoner will make you feel at home and comfortable enough to be yourself as you dine.
6. Penn Avenue Fish Company
With a location in the Strip District, the Penn Avenue Fish Company is sure to be a hip and lively place to dine. They are also known for having some of the freshest fish in the city. A fun event at the Strip District location is the Oyster Happy Hour from Wednesday- Saturday 4pm-6pm. Staying true to character, they sell a wide variety of wholesale fish for you to purchase and take home with you. They have a self serve soup and salad bar which is a major plus for the hungry guest! Their fresh sushi is widely loved ad a much try. Being able to eat a meal here with their fresh fish cooked for you, and then also take some home to cook in your own kitchen. The uniqueness in the setup of this Fish Company makes it one of the best restaurants in Pittsburgh.
7. The Urban Tap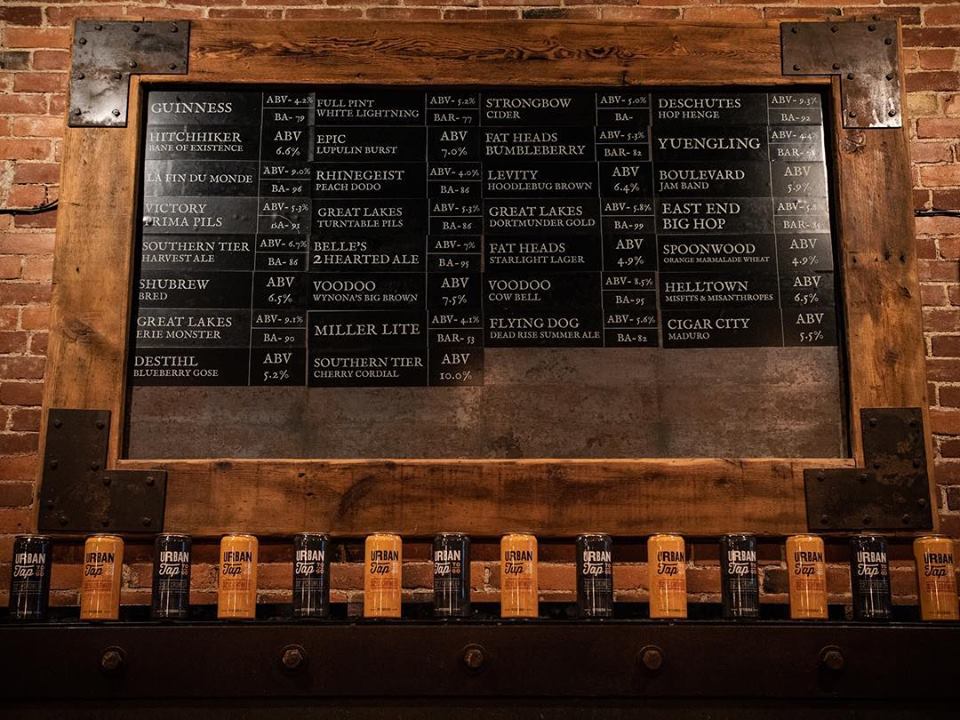 The Urban Tap
The Urban Tap is a gastropub and draft house. They have two locations and over 140 drafts, so there is an option for everyone. One location is on the Southside (East Carson Street) and the other is on the Shadyside (S. Highland Ave.) More than just having an amazing selection of beer (and wine too!), this is a great place for food. The plates are creative and thoughtful. It is clearly built with the sports fan in mind. There are flat screens to view the games and the feel of the place is one that prides themselves on rooting for their home team.
8. Proper Brick Oven & Tap Room & Calavera Tap + Taco
In the center of the Cultural District exists Brick Oven Proper Tap Room. Their pizza is beloved and their candy bacon is truly a famous addition. They serve more than just pizza and snacks, but they have full meals as well. This list consists of many different pasta options. Their new sister restaurant named Calavera Tap + Taco serves iconic Cal-Mex dishes with the same love for beers and wine as Brick Oven Proper. The owner of both restaurants, Suzanne Hrach, knows that tacos and beer just belong together. With simple and low priced food, this is the perfect atmosphere for the family on a weekend afternoon or a group of friends going out for drinks, and easily one of the best restaurants in Pittsburgh.
9. Legume
Legume Bistro
The perfect word to describe Legume would be "innovative". Vegetables are the star of this menu. Their meat is of high quality and they do have unique meat items that are purchased from non-local farms such as goose, veal, and pheasant to spice things up. Here you will find a laid back atmosphere with the same quality as a serious dining experience. Next door, they have a bar called Butterjoint. They specialize in drinks but they also serve fresh soups, salads, and simple plates. The bartenders donate all their tips to a variety of non-profits. The way they mix things up and test the boundaries makes them one of the best restaurants in Pittsburgh.
10. Istanbul Sofra
Turkish chef Adnan Pehlivan brings his culture to Pittsburgh. These foods are flavorful and colorful and the meal you will have at this restaurant is an experience. Chef Adnan buys homemade and special seasonings from New York, and he himself takes trips to scout out what will best fit his dishes. His staff know the flavors well and they use creativity and homeland knowledge to create their food. Their veggies are fresh and they prepare daily no matter what, so if there is not enough food for the day, they will begin again tomorrow morning. No compromises. Chef Pehlivan tries to give a trip to Istanbul for the duration of your time in his restaurant. This chef engages in politics and community issues. He is set out to make an impact where he is for the good and he is being recognized for it.
11. Altius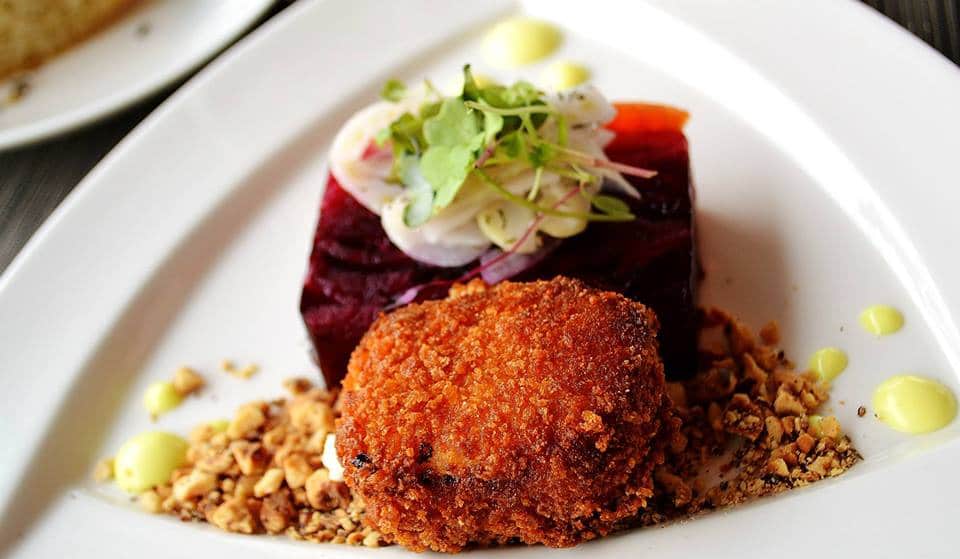 Altius
Altuis means "higher" in Latin, and it does just this in every sense of the word. It is high above the city overlooking it as you dine. They also serve as a venue for events. The chef, Jessica Baur, values the best American ingredients. She tries to bring "high" quality ingredients that are distributed in a sustainable way. This restaurant offers options for everyone, including those with food restrictions. Though chef Jessica is always on the hunt for the best American ingredients, she makes cuisine from other countries and cultures as well. This is considered a best restaurant in Pittsburgh because of the way it brings culture and diversity.
12. Butcher & The Rye
In the heart of the Creative District exists Butcher & the Rye. This is a rustic two-story restaurant. Lanterns, antlers, and vintage & antique decor are the things that make this restaurant atmosphere what it is. Butcher had two bars, one on the main floor with their Whiskey Wall and a second in a more private setting. The chef prides himself on having a rustic, genuine American menu. They have a wide array of cocktails with all different flavors. Butcher suggests making a reservation before coming in. Be sure to check out the website for their separate kitchen and bar hours before making a reservation.
13. Little Spoon Cafe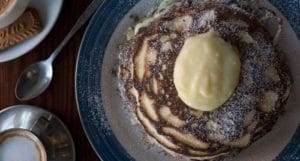 Little Spoon Cafe
Little Spoon is open 7 days a week, but their weekday and weekend hours are different so be sure to check before you head in. This restaurant was created with authenticity in mind. They wanted to start a locally owned and stocked restaurant with products straight from the farm while also creating beautiful and delicious good. The feel of Little Spoon is cozy and comfortable with a strong feel of home. They make sure their menu is unique by changing things up constantly and having daily specials. The purpose of this restaurant is to be this neighborhoods first option, and quickest go-to. Many people, especially the locals who frequent the little spoon, would have this one on the best restaurants in Pittsburgh list.
14. Baby Loves Tacos
Baby love tacos is a family owned company. The idea came because there was a desire to create an atmosphere much like a home, where people could come together and leave friends. This is a restaurant where everyone is welcome and invited. Check Zach Snell is available for in-home dinners and special events! This is a special offered that makes this restaurant feel even more personal. They have a simple menu of tacos, burritos, salads, burrito bowls chips & salsa+guac and a special drink. Baby loves tacos is just as big on catering as they are on in store eating. They will come to your event or party! They are open 11am-8pm all week long, except for on Sunday when they are off to spend time with those they love.
15. Dinette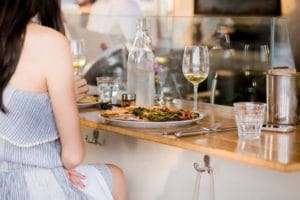 Dinette
This pizzeria and wine restaurant is based on sustainability, which helps label it as one of the best restaurants in Pittsburgh. They treat the food they serve, the way the run and operate the business, and the employment on being sustainable. They have a rooftop garden where they use real products they use in the kitchens such as tomatoes, herbs, and a variety of other vegetables. The menus here is simple and to the point, but there are personalized and thoughtful touches in each plate. They have an extensive wine menu to pair with your pizza. Dinette has done a lot for this area in getting it recognized for being a place good food lives.
16. Fish Nor Fowl
Fish nor Fowl is a new restaurant with big dreams. This menu is divided into sections like "water"(seafood) "field" (veggies) "farm" (meat) it's a creative and innovate restaurant where there is the ability for the chef to create whatever he would like to. This is a comfortable and cozy restaurant decorated with greenery, such as an entire wall decorated with plants. They do not claim a certain cultural cuisine, but instead they free flow and try to focus in on the items that are available locally. The restaurant is closed Tuesday's and Wednesday's, which is for the purpose of making a way for other culinary professionals to enjoy the food here. There are cocktail and wine pairings for every plate on the menu. This is a unique and helpful menu system.
17. Whitfield
Whitfield
Created by two James Beard-nominated chefs, they bring you food influenced by their childhood as well as honor Pennsylvania's food culture. They are a grassroots-supported urban eatery who treasures, love, and pour their efforts into the great city of Pennsylvania. They have a rich menu that serves breakfast, brunch, lunch, dinner, dessert, wine, and they even have a happy hour menu you can enjoy at the bar in the lobby consisting of food and drinks.
Happy hour is 4:30-6:30 every day. Their coffee bar beings at 6am every day of the week and their late night food menu is in the lobby bar Mondays until 1am. There is a Chef's Table private dining room available for a party up to 12. You can full up a form on their website to request information on this experience. This restaurant is a short trip away from some of the best spots in the city such as museums, art, shops, cafes, and galleries. Their pride for their beloved city and efforts to see it flourish are what makes the restaurant truly one of a kind. This is why Whitfield can go on any "best restaurants in Pittsburgh" list.
Bakersfield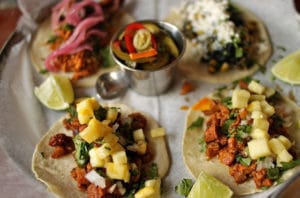 Bakersfield
For our last amazing Pittsburgh restaurant, we have one of the best restaurants in Pittsburgh. I want to bring you on a journey to Bakersfield, an authentic Mexican street food restaurant in Downtown. At Bakersfield, they specialize in tacos and drinks. With 8 thriving locations in total, Bakersfield knows how to do Mexican. They have very good prices, big portions, and a fun environment to keep their guests excited. You would probably not expect a street taco place to have a reservation option, but with the number of people who grace this restaurant, it is a super helpful tool. You can make a reservation on their site.
Their menu includes appetizers, salads, built tortillas, tacos, and for the drinks they offer craft cocktails and margaritas. Though they are very busy here, they do not use this an excuse to slack on good service, as they are known to be very warm and welcoming regardless of how many people are dining here. Many who have eaten here and frequented a variety of Mexican restaurants in Pittsburgh would tell you these are the best tacos in Pittsburgh. They offer catering as well as hosted events on site in a private space for parties up to 100 people that are good for rehearsals, celebrations, office parties, holiday events, or graduations. They have been labeled The Best Mexican Restaurants Across America before, so we would absolutely consider this restaurant a must try.
There's An Endless Selection in Pittsburgh
There are hundreds of other amazing places to eat in this city. We covered some of the best restaurants in Pittsburgh regardless of if you are looking for a good drink, a pizza, a fancy four course meal, or a neighborhood brunch joint. Eat away!
Related Article: 8 Best Hothels in Philadelphia