Skip the stress of trial and error and learn how to hang your hammock the right way.
Hammock camping is one of the simplest ways to snooze outdoors. It is also easily the most lightweight means to transport your sleeping accommodations. If you have the right hammock, it can be pure bliss to snuggle inside as you fall asleep to the soothing rhythm of the forest. Why let a tent roof block your view of the clear night skies when you can sleep directly under the stars inside a hammock? Let the cool evening breeze softly sway your provisional bed as nature's sounds lull you into sweet slumber.
This sounds like a camping dream, right? Well this could be you on your next outdoor adventure, but first you have to learn how to hang a hammock. If you are new to the hammocking world, you might have a lot of questions regarding the best way to do this. Falling out of a hammock or having it collapse beneath you are certainly not ways you want to spend your camping trip. Save yourself the stress and embarrassment of incidents like this by setting up your hammock right.
Here is how to hang a hammock.
Use the right straps.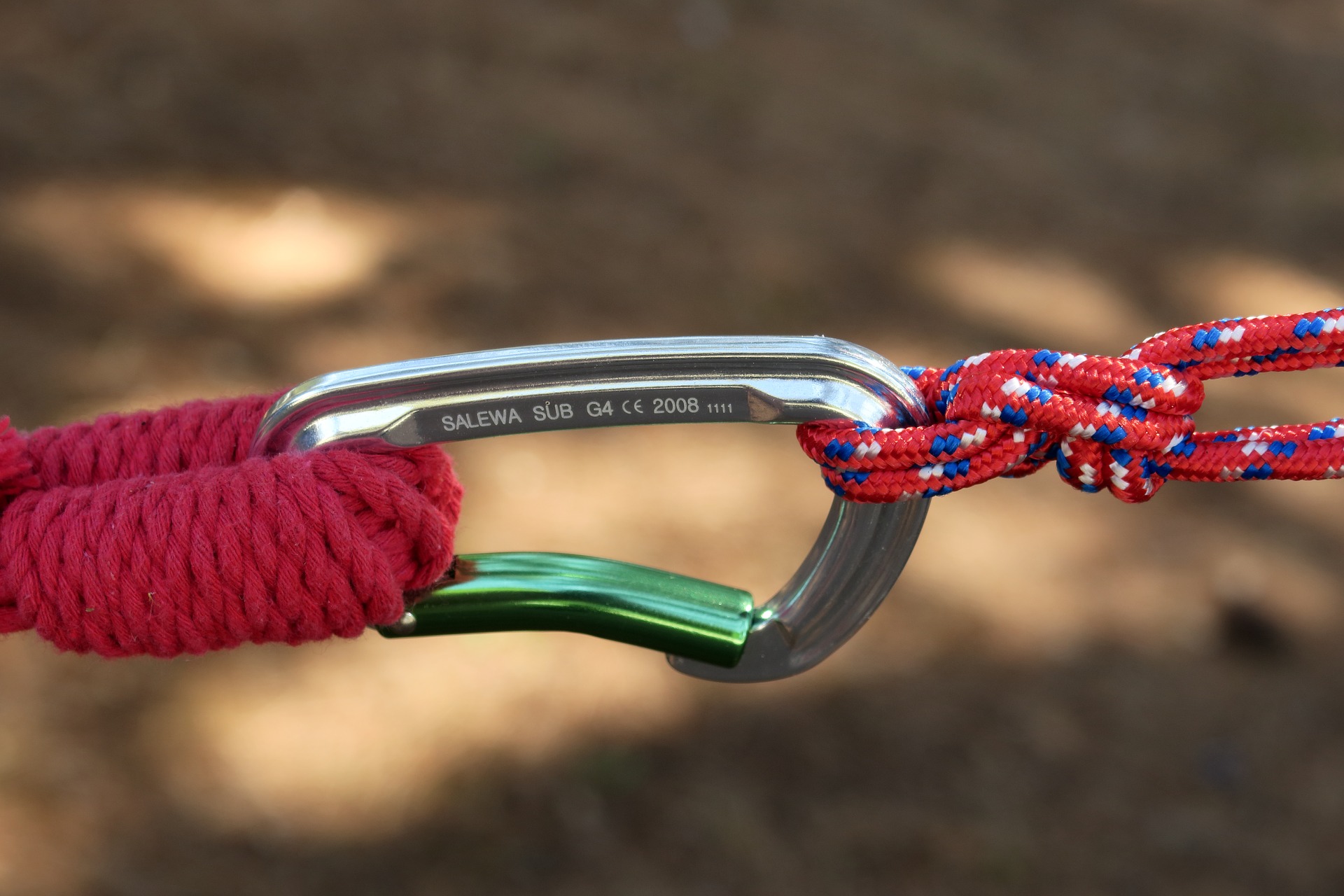 Generally when you make a hammock purchase, it does not include the straps automatically. This can be a good thing, however, as it means you can hand pick just the straps you prefer. Some people like to use good old fashioned rope to hang up their hammocks. This provides extra resiliency, which opens up doors for hanging your hammock in peculiar places. However, if you would rather not have to tie specific knots every time you want to chill in your hammock, then investing in straps is a good idea.
The kind of strap you need really depends on your hammock's ultimate purpose. If you plan to use your hammock frequently outdoors for a place to sleep while camping, then you should invest in quality straps. XL sized hammock straps are both lengthy and durable. These are easily found on many outdoor websites or at outdoor gear stores. Look for the straps with numerous loopholes; this allows you maximum flexibility when it comes to hanging your hammock.
It is all about positioning.
Setting up a hammock uses more science than you might initially think. It takes a certain amount of strategy to position your hammock in the perfect place. Of course, you may have to do a bit of searching to locate the best location for this. When you learn how to hang a hammock, you are incorporating a variety of factors to achieve the desired outcome (read the best place to lounge).
You need to consider the distance between the two objects you hammock is going to be attached to, their height, as well as the height of the hammock from the ground. Make sure you have a safe enough distance between the two objects so your hammock has room to hang comfortably. You also don't want too much distance, as the hammock straps may not reach far enough. This leads to a lot of tension when your hammock is stretched too far. As far as height goes, hanging your hammock roughly 18 inches from the ground is ideal.
Have some fun with it.
Hammocking is actually a especially versatile and creative endeavor. Add some fun to your outdoor experience by spicing up your traditional hammock relaxation. Find a place with cool scenery to set up your hammock for that epic photo. Hammock stacking is also an imaginative way to organize the squad. Some people like to stack up their hammocks like bunk beds when they camp outdoors. As long as you are extra safe about the added height, this can be an exciting experience.
Hanging your hammock indoors.
Some people like to spice up their home lounging variety by hanging a hammock inside. This is a fun way to add an extra place to relax or sleep. Of course, there are probably not any trees inside your home that you can hang a hammock from (Spoiler: That potted cactus won't do the trick). If you have a hammock stand, you can bypass any complicated set up process easily. Hammock stands are the most convenient way to set up your hammock anywhere. If you would rather not use one, you can hang your hammock from the ceiling instead.
To hang a hammock from the ceiling, you are going to need some hardware. Eye bolts, screw eyes, j-hooks, and s-hooks are all ideal ways to secure that hammock anchor into the ceiling. Once you find a secure place to lock your hammock in, you can then add some hooks or chains on which you can clip your hammock.
Now that you know how to hang a hammock, it is time to hang out outdoors.
This helpful video tutorial is good to watch to get some additional tips for how to set up a hammock. It also gives you a visual on what exactly you are looking for.
Related Article: 5 Best Tree Tents And Hammocks For Your Next Outdoor Adventure