The best time to visit India all depends on what you want to see.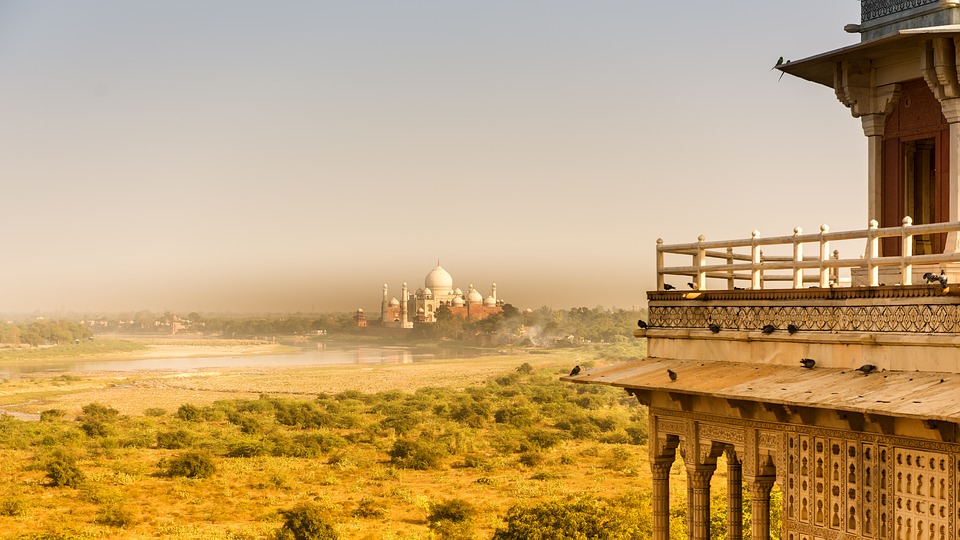 Do you want to visit India? A land of incredible diversity, the country's beauty will take you by surprise. Travel from vast ice-capped ranges to sun bleached beaches along the southern coast. Ornate temples rise from level plains and urban centers like Delhi bustle with life. Traveling here can be challenging, especially for first time visitors. Juxtaposed along the most stunning sights like the Taj Mahal, you'll also confront extreme poverty. Yet woven through the mix is a baffling motif of a vibrant lifestyle and unforgettable culture. This country really has a way of giving you the unexpected. To really make the most of your experience, you'll need to try your best to forget your preconceptions. Know that even the most frequent travelers are confounded at times. Figuring out the best time to visit India means you have to plan ahead. And luckily, we're here to help with just that. The trip is more affordable than you may think.
Things to Know Before You Visit India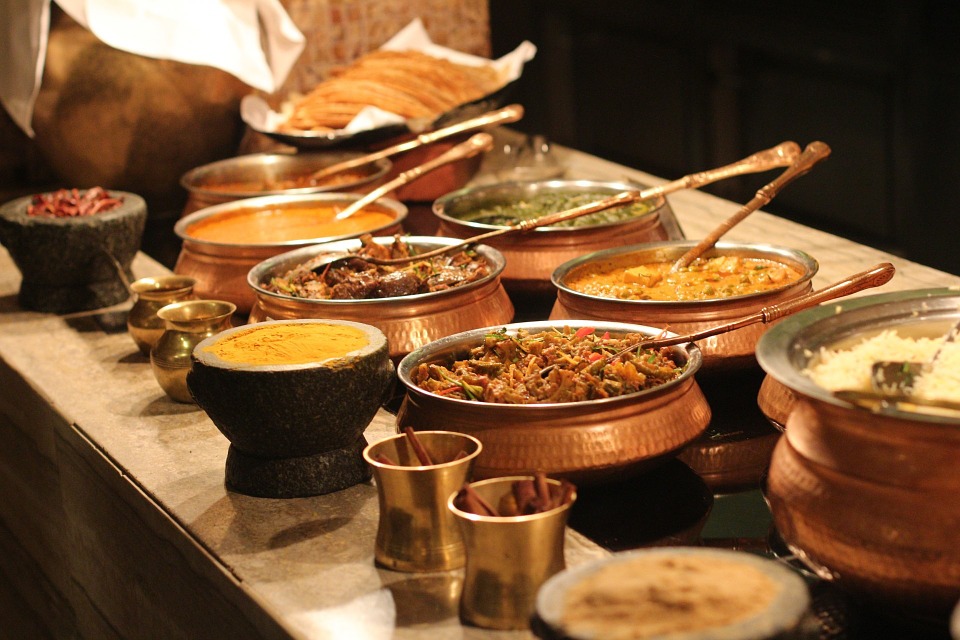 First things first. Before you decide the best time to visit India, there are some things you should know. It's easy to develop a preconception of what a country will be like before you visit. Try not to. India is incredibly geographically and culturally diverse. Think about it this way. The northern Himalayas could not be more distinguished from the northwest's barren deserts or the sunny stretches of sand and surf along the west coast. Historically speaking, India has experiences migration from the furthest corners of the planet, resulting in a vast ethnic diversity.
Official Languages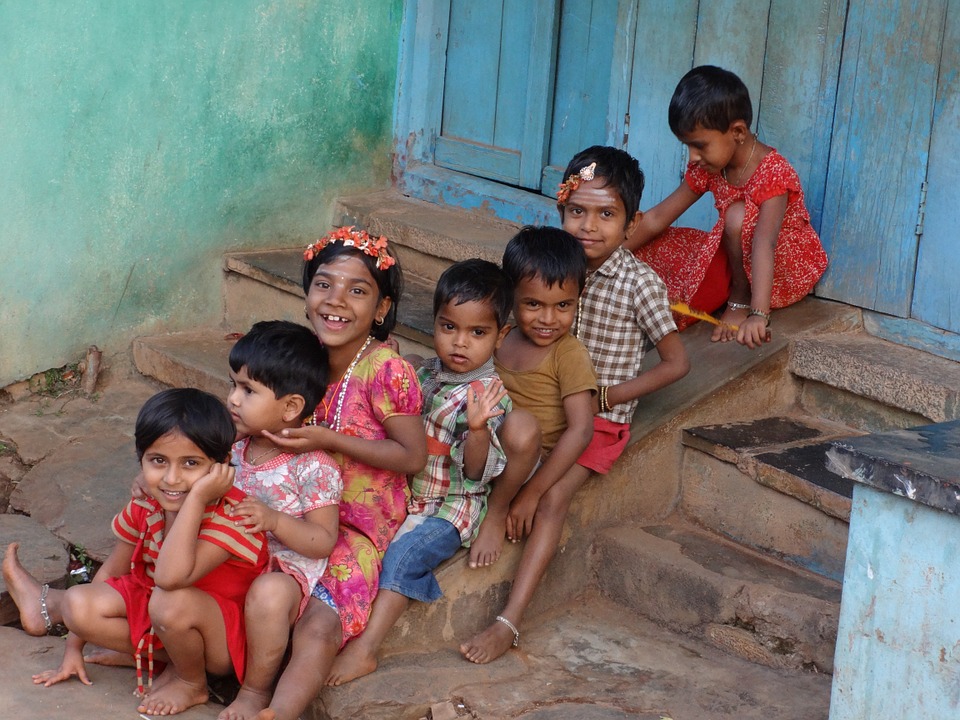 Did you know that India has 22 official languages with over 720 different dialects? Normally, when traveling to a new country, it is good practice to learn common words and phrases from the local language. But if the country has 22 official languages, and 1,721 other languages, how do you get by? In the event that you are traveling to the north, it's good to know some Hindi words. However, in the south, you should be able to get by speaking English since it is widely spoken in this part of the country.
Culture Differs Between States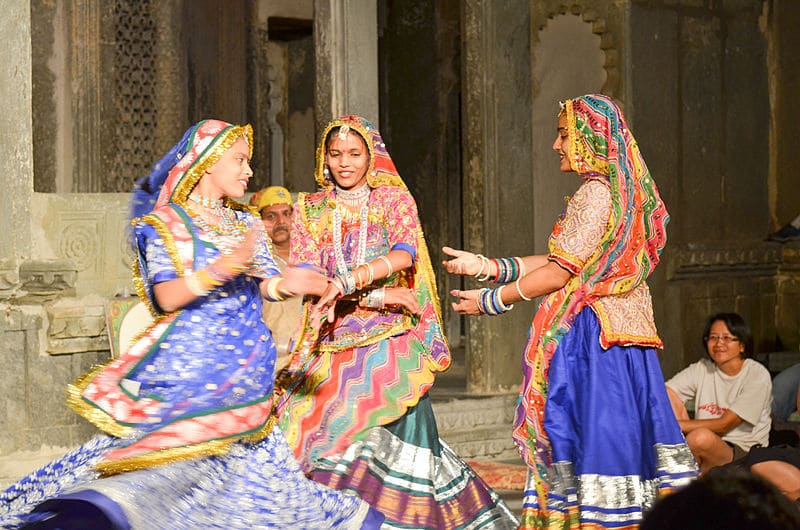 Credit: Wikimedia Commons
Each of India's 29 states and 7 unions each have its own history and culture. For example, some of the northern states like Goa are liberal while others like Haryana are far more conservative. The way that you should dress and interact with locals will vary widely by the states you decide to visit. Consider doing some research on each region before you travel and seek out advice from those who have gone before.
Best Time to Visit India by Season
India's seasons are just as diverse as its population and geography. In any particular season, you can expect to find yourself caught up in a sudden shower. All in all, there's no absolute best time to visit India. However, there is a best time for you. If you are seriously considering a trip to India, here's a brief overview on what you need to know.
Spring
For many travelers, the best time to visit India is in the spring. Eager souls come from the corners of the world to take part in the festival of Holi. A whirlwind of colors, Holi celebrates the onset of spring and triumph of good over evil. Do you know that mention of it dates all the way back a 4th century poem?
It was recorded in the 7th century Sanskrit play called Ratnavali, which was written by the Indian Emperor, Harsha. He said, "Witness the beauty of the great cupid festival which excites curiosity as the townsfolk are dancing at the touch of brownish water thrown … Everything is colored yellowish red and rendered dusty by the heaps of scented powder blown all over."
While it is a Hindu festival, Holi is celebrated by Indians all across the country. When they take part, rules of the caste and creed are long forgotten. As a national holiday, it takes place on the last day of the Hindu lunisolar month, which is typically in March. Do you plan on visiting India for Holi? Look towards the northern part of the country, particularly in Kasol and Spiti.
Summer
Credit: Wikimedia Commons
In India, Summer is commonly associated with its many 'hill stations.' Marks of British colonial rule, they remain a place to refuge to escape the heat (avoid traveling in June through July for Monsoon season). Some of our favorite hill station destinations to visit include Kodaikanal, Wayanad, and Munnar in the south. Wherever you are in the country, you are never too far away from a hillside destination. These are also some of the most budget-friendly cities to travel to in India. This country is a mecca for all types of travelers. Visiting Kodaikanal in the summer means you'll get a steal on hotel rates. You can stay in this paradise for as little as Rs. 300 a night ($4.15 USD).
Late Summer – Fall: Monsoons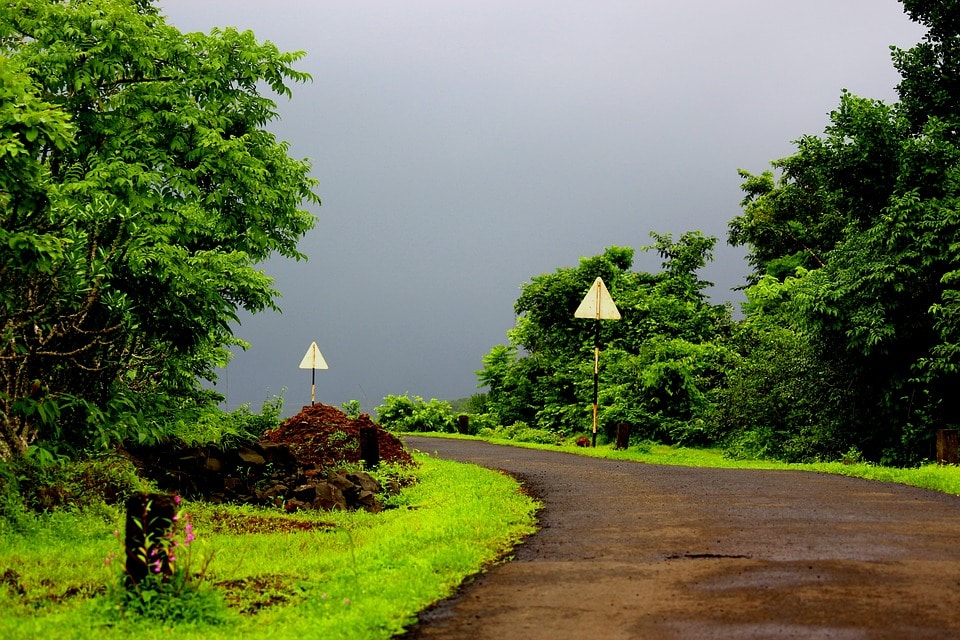 Most travelers would recommend avoiding traveling to India during June through July and October through November. While rain can put a damper on anyone's holiday plans (all pun intended), hear us out – Monsoon season in India can actually be quite beautiful. If you plan on visiting India during these months, just make sure to plan ahead. The hills and mountains get covered with lush green grass, lakes overflow, and waterfalls cascade from rocky mountain peaks.
Plan on visiting Mumbai during your stay? Lonavala is just nearby. The monsoon season brings an alluring greenery to the Sahyadri mountain ranges, offering a pleasant climate and reviving waterfalls dried up from drought. For nature lovers, this is the place to be. Trekking, hiking, camping, and horseback riding. By road, it's one hour and forty-five minutes from Mumbai. Coming from Pune, it will take you roughly one hour and a half. What's to see here? From the top of Tiger Point, you will find an extensive stream flowing past the Karla caves, built by monks in the 2nd and 3rd centuries BC.
Winter
Credit: Wikimedia Commons
Let's be honest. There's pretty much no such thing as winter in the southern part of the country. If you're wondering when the best time to visit India is, winter is a viable option. If you're looking to participate in winter activities like skiing, head to the north to find the slopes. One of the most memorable (albeit risky) excursions is the Chadar trek over in the Zanskar Gorge. Here, you'll cross a river that is only frozen over in the winter months.
Winter can be the best time to visit India if you plan it right. Destinations like Rajasthan (the home of Thar Desert) and the Rann of Kutch are too hot in the summer months. Every winter, the Rann of Kutch is home to one of the greatest winter festivals, Rann Utsav. As a celebration of the indigenous people's culture, it is a moment of great pride for folk lovers. This festival runs for about three to four months (November through February) with the emphasis on full moon nights. Live music, camel rides, stargazing, local art making, and sampling authentic cuisine are just a few of the options.
Best Time to Visit India by City (and Month)
Alright, now that you know the best time to visit India by season and festivals, we're going to give you a month by month guide. It's hard to gauge when to travel here, since the geography is so diverse and the country is so vast. This quick guide will break it down for you with the weather and city by month so you can know what to expect.
Himalayas
The best time to visit India if you want to go to the Himalayas is from February through May. While the foothills can be visited year-round, they are the coldest from December through the beginning of the new year and generally wet for the rest of the year around.
Agra and Delhi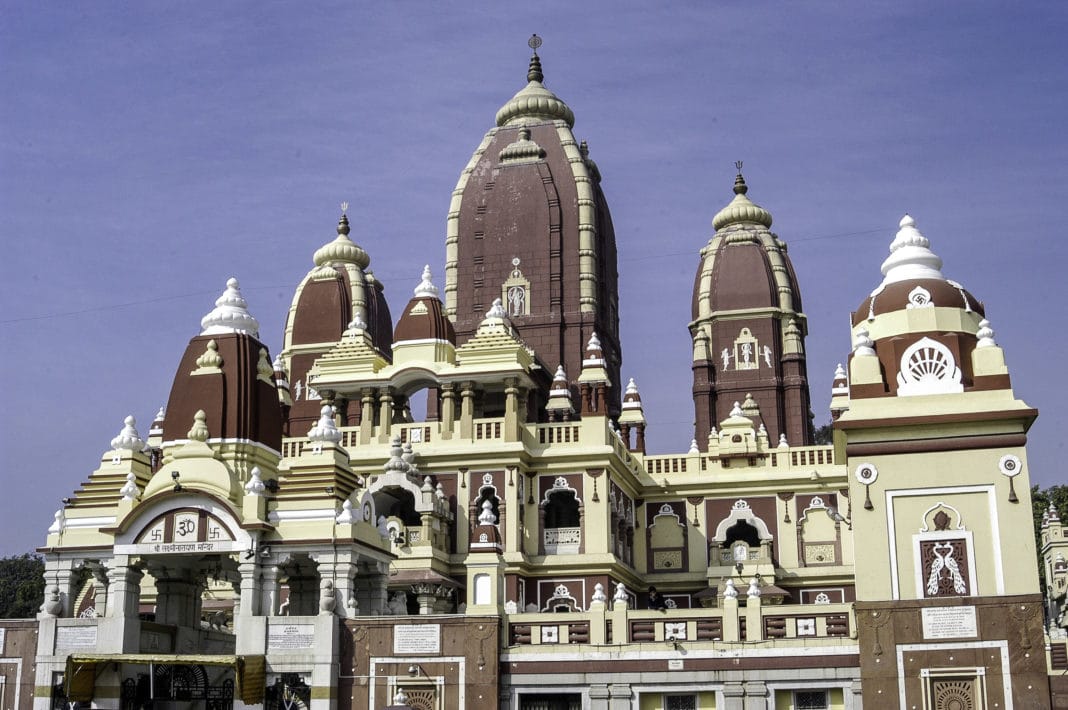 Visiting Agra and Delhi during the months of October to March, you will find the temperatures to be moderate. For those of you who plan on seeing the Taj Mahal, keep in mind that there is a high occurrence of fog in the region from November through February.
Kolkata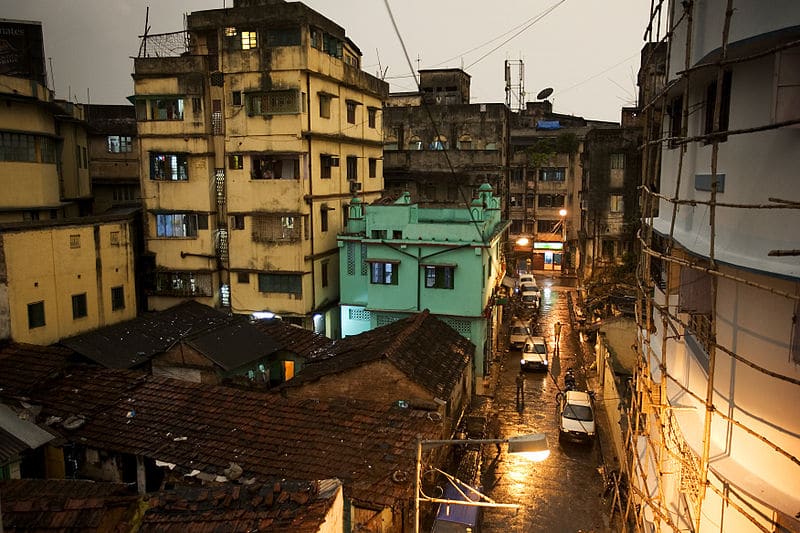 Credit: Flickr
To the east, Kolkata offers travelers a tropical climate with both a wet and a dry season. You will find that it is rainy in July and August. Like Agra and Delhi, the best time to visit is between October and March.
Central India
While the west has an arid climate, the east receives plenty of rain between the months of July and August. The best time to visit central India is also between October through March.
Mumbai and Goa
Are you traveling to Mumbai and Goa? Enjoy warm, sun soaked days from October through May and then leave just in time for heavy downpours come June through September.
Choose the Best Time to Visit India for You
As you can see, this country is filled with natural beauty, rich culture, and so many amazing opportunities for adventure. Plus, if you travel in the shoulder and off seasons, it is a budget-friendly destination! Now that you know all about the best time to visit India, it's time to book your dream trip. What kind of vacation are you seeking? Whether you are coming for nature observation, adventure, or cultural explorations this country has it all and more.
So when is the best time to visit India? While you will enjoy your stay at any time of the year, the spring and autumn seasons offer the most solitude, good weather, and greatest prices all around. Take our word for it and check out skyscanner.com for flight deals. You'll be pleasantly surprised at the rates you'll discover. Wow Airlines has some pretty good deals too.
Besides, we would rather sacrifice a little sunshine for fewer tourists. We love having a little more space on the streets to ourselves. Last but certainly not least, do you have any questions or comments for us? If you have a fun story about your visit to India and some favorite hot spots, we'd love to hear those too. Feel free to leave a message in the comment section below.
Related Article: 18 Amazing Indian Desserts You Need to Try