Got2Go Smart Laptop Backpack is Perfect For Those On the Go
Backpacks have been the choice accessory and companion for those who are constantly on the go. Whether running through an airport or commuting back and forth to work, a laptop backpack can be essential to someones day. With the world getting more technologically up-to-date, humans depend largely on the tech around us to help us get things done. Some are for the better, and some, well not so much. In this case, tech gets another win. Smart backpacks are changing the way we work, explore, and stay connected. They are beginning to play a huge role in travel, as their capabilities are helping digital nomads stay connected.
A Little About Got2Go
A rather new startup called "Got2Go" was launched by a family of seasoned travelers that wanted to craft a concept of "Bags with Benefits". They were tired of the difficulties of traveling with difficulties of hardships such as dead batteries on their mobile devices. For example: not being able to call home at the end of a flight. Knowing that smart laptop backpacks already existed, they set out to create premium bags. No more of these cheap gimmick smart backpacks with low-quality materials. Soon after, the Got2Go smart laptop backpack was born and holds a name for itself today. 
Got2Go Smart Laptop Backpack Features & Benefits
USB Charging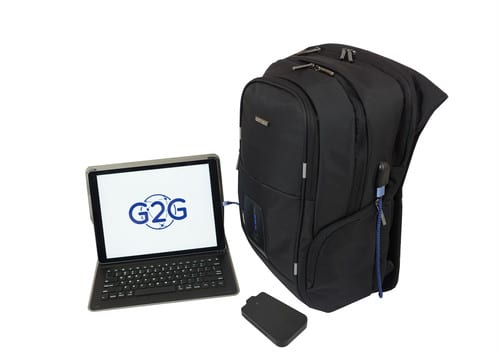 Credit: Amazon
The one thing in common with most smart laptop bags is a USB charging port. The Got2Go smart laptop backpack is one of the best on the market right now with this feature. It has an integrated 7,000mAh battery that can charge any mobile device via USB. For reference, an iPhone 8 has a 1,821mAh battery meaning that an average smartphone could be charged up about four times. It also has a built-in docking station, which lets you charge more than one device at a time, such as a tablet and phone. The USB ports are accessible both internally and externally so that you don't have to struggle with tangled cords. Making it excellent for air travel, the Got2Go smart laptop backpack complies with TSA and airport security.
With this Got2Go laptop backpack, you can rest assured that you'll always be able to keep your phone alive during an extensive trip. One especially useful and handy feature of the Got2Go smart laptop backpack is its LED charging status indicator. This is simply a little light on the front of the backpack that lets you see how much juice you have left. With this, you won't have to stress not knowing how much battery your smart bag has left.
Plenty of Storage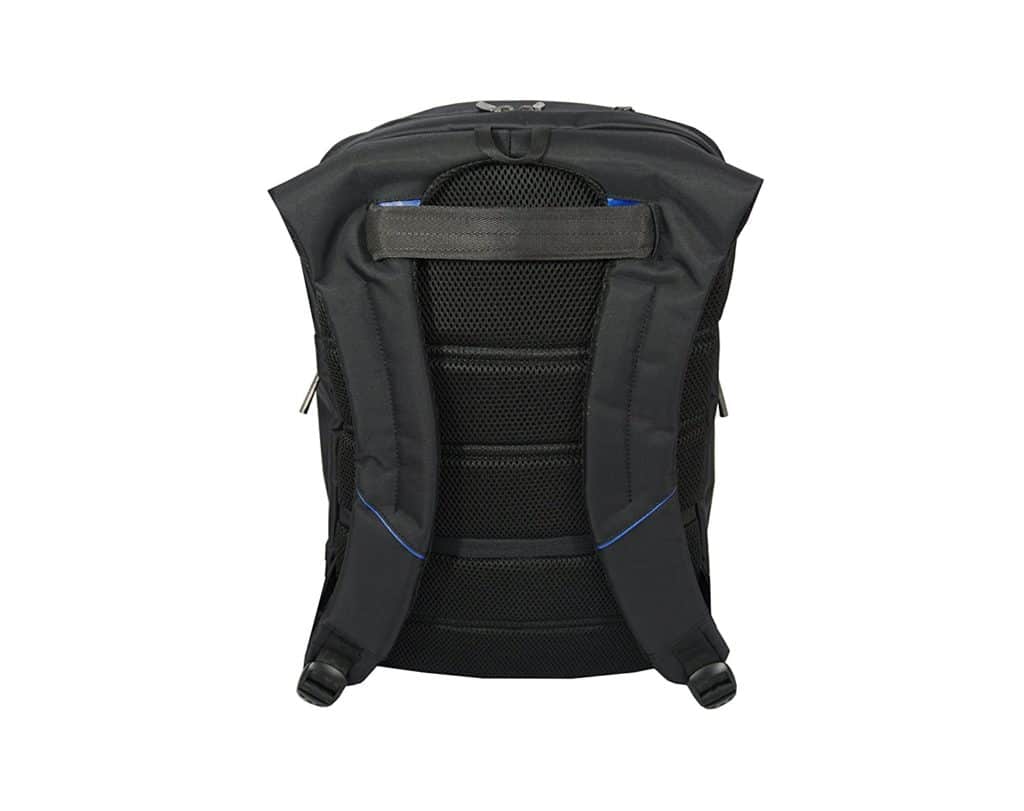 Credit: Amazon
While "smart" features are the make and break of a smart backpack, many lose sight of the core essentials. For most travelers, space is the most vital necessity. Without the proper space to carry things to and from, the backpack essentially becomes useless. However, the Got2Go smart backpack has three large storage compartments that can be used to carry a 13"-17" laptop, books, documents and gadgets. Got2Go did not skimp on storage by any means. 
Warranty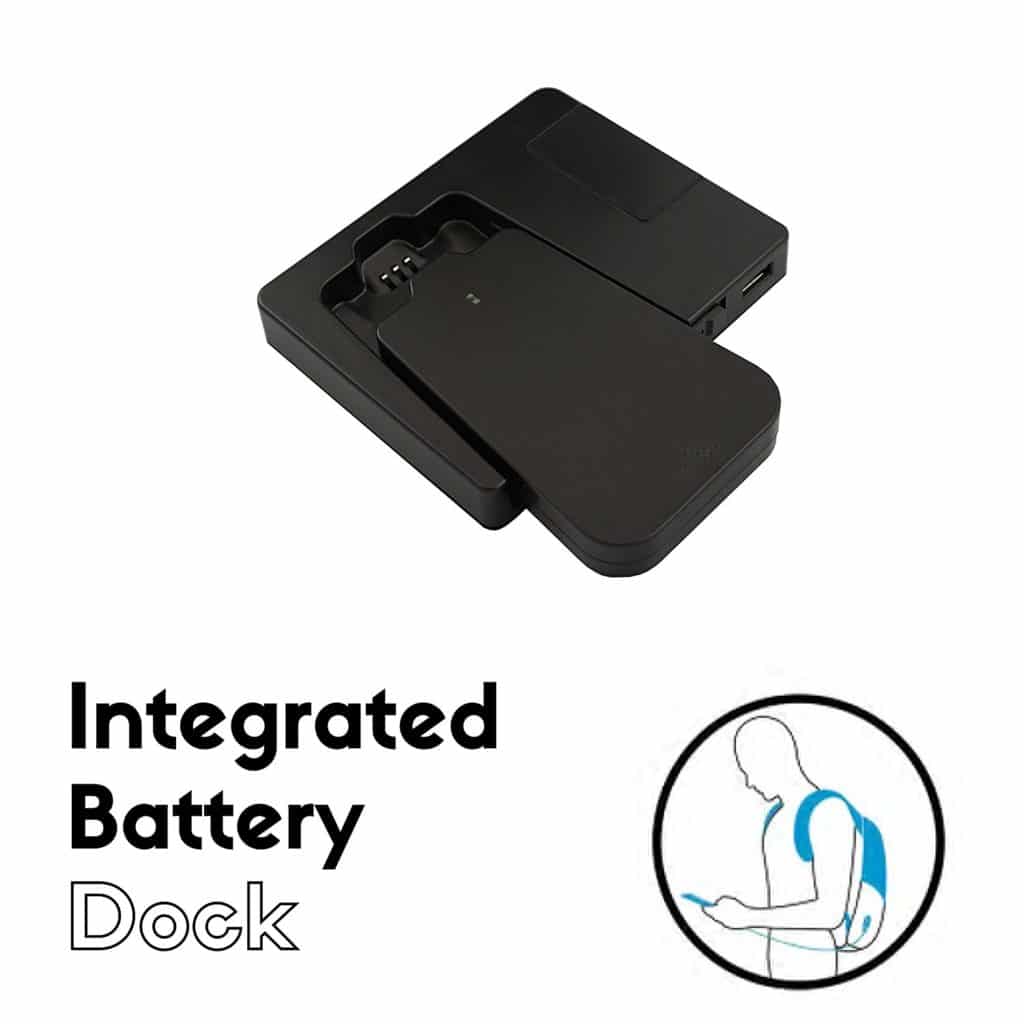 Credit: Amazon
One thing to keep in mind when making a purchase of any kind is warranty. Does the company offer it, or will you be stuck with the fear of making a questionable purchase? You can also recognize a trustworthy company when they offer a warranty, which proves they stand behind the quality of their products. Got2Go includes a full 1 Year warranty with their smart laptop backpack to ensure that you as the customer are backed by any potential shortcomings. Got2Go has "got" you covered. 
What Travelers Are Saying About the Got2Go Smart Laptop Backpack
Along with many other things, the Got2Go laptop backpack has made waves in the smart backpack industry with its prices. While many other companies charge much higher prices for essentially the same product, Got2Go offers theirs for much less. Being one of the first to offer a product at such a competitive price, Got2Go has made this smart laptop backpack practical for students.
Travelbusy said, "Overall this is an amazing backpack, and one of my favorite choices for the best smart backpack. Not only will this backpack keep your phones or tablets fully charged, it also is designed with quality material, so it will last you years! I would definitely suggest this backpack for college and high school students, and I suggest you take a look!" Many customers have also stated that the build quality is excellent, allowing for heavy items such as books to be carried with ease. The Got2Go smart laptop backpack holds an impressive 5 stars on Amazon, so you might just want to check it out for yourself. 
Cool Backpacks from Got2Go
Tablet Messenger Bag
Credit: Got2Go.com
Customers who make shorter commutes or simply need another bag to hold a tablet or other gadgets should consider Got2Go's tablet shoulder messenger bag. This bag is just large enough to store a normal sized tablet or mini-laptop along with a phone. It has the same 7,000mAh battery as its big brother, the Got2Go smart laptop bag, and charges your devices the same. This way, you can charge your tablet with the internal USB and your phone with the external port. Also compliant with TSA and airport security, this messenger bag is perfect for short commutes and long trips alike. 
Overnight Laptop Backpack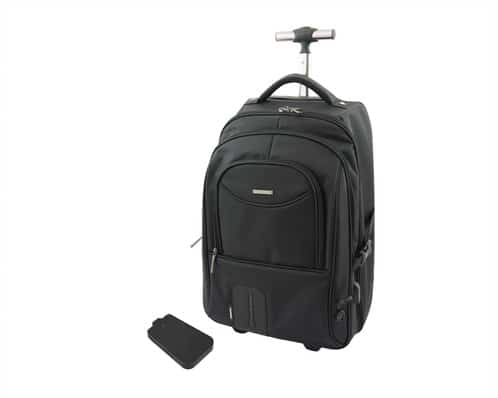 Credit: Got2Go.com
The granddaddy of all smart laptop backpacks, the Got2Go overnight laptop backpack offers a few more features that have you covered on longer travels. Its main distinguishing feature is a pull-out handle that allows it to be wheeled making commutes and travels more convenient. While it still falls into the backpack category, the Got2Go overnight laptop backpack offers more space for clothes, electronics as well as varied accessories.
 If you don't desire to carry it as a backpack, the straps are in fact removable and can be stored in the bag. And of course, this laptop/trolly hybrid has the same removable 7,000mAh battery that makes it possible for you to charge your gadgets while traveling. Got2Go has literally thought about every possible thing to make your overnight trip as simple and worry-free as possible. 
Alternative Smart Backpacks
While the Got2Go smart laptop backpack is an excellent option for travelers, commuters and students alike, there are certainly a few worth-while alternatives. Check out these top-rated smart laptop backpacks that will make your travels smarter and more efficient. 
Ghostek Smart Backpack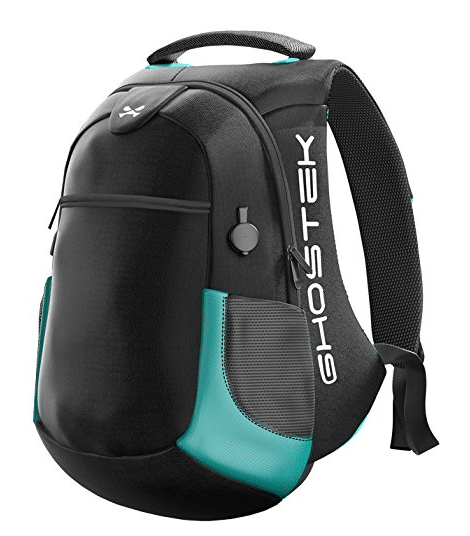 This smart laptop backpack turns heads with its eye-catching outline. With its sporty design, the Ghostek smart laptop battery is perfect for the gym, hikers, students, and all kinds of travelers in-between. Its spacious 40L interior can hold a laptop up to 15.6" along with many other items such as books and clothes. The exterior is crafted out of eco-friendly water-resistant polyester, which ensures that your belongings are protected from the elements.
Its sporty design comes in black, blue, camo, teal, gray, and red so you're bound to find one that fits your style. In terms of smart features, the Ghostek laptop backpack has a whopping 16,000mAh battery built in with 3 USB ports, one external and two internal. Monitor your laptop backpack's power with the intelligent LED indicator to ensure that your devices never run out of juice. With its impressive battery size and sporty design, the Ghostek smart laptop backpack is an excellent alternative worth considering. 
Lifepack Solar Anti-Theft
Its sleek design and feature packed internals make the Lifepack smart backpack an option that all travelers should consider. Lifepack's anti-theft features make sure that your belongings are safe with its anti-cut plastic layer, four out of sight external pockets, and a hidden combination lock. The Lifepack laptop backpack is comfortable on all ends and is spacious for personal gadgets of all types. What sets this laptop backpack apart is its Solarbank and Bluetooth speaker, which gets power from the sun, charges your devices, and plays all your favorite tunes. Solarbank claims to provide 96 hours of playback, which blows any other Bluetooth speaker in its class out of the water.
On top of that, you can get up to 6 smartphone charges when Solarbank is at full capacity.Regarding safety, the integrated lock ensures that your valuables are secured so you don't have to constantly be on your guard. The Lifepack smart laptop backpack is also one of few to sport secret pockets that can hold items up to the size of a passport or smartphone. The Lifepack smart laptop backpack is for those who don't want to sacrifice freedom for productivity. 
Eceen Solar Powered Smart Backpack
Quite possibly the best options for those who cherish spending time in the great outdoors, the Eceen Solar laptop backpack might be the alternative for you. The Eceen solar laptop backpack has a 7W solar panel that charges devices at an output of 1.5A and can hold a charge with its 10,000mAh battery. The battery power-bank has a dual USB where you can charge any USB compatible mobile device. Inside, there are multiple pockets for gear, a laptop, and other necessary accessories.
Specifically for outdoor use, the Eceen smart laptop backpack has an adjustable suspension system that forms to your torso to guarantee maximum comfort.  Also useful for trekkers, the built-in hydration system lets you drink effortlessly with its flexible straw. So if you're out for a smart backpack that will accompany and keep you powered up on all your outdoor adventures, look no further.
Oscaurt Anti-Theft Smart Backpack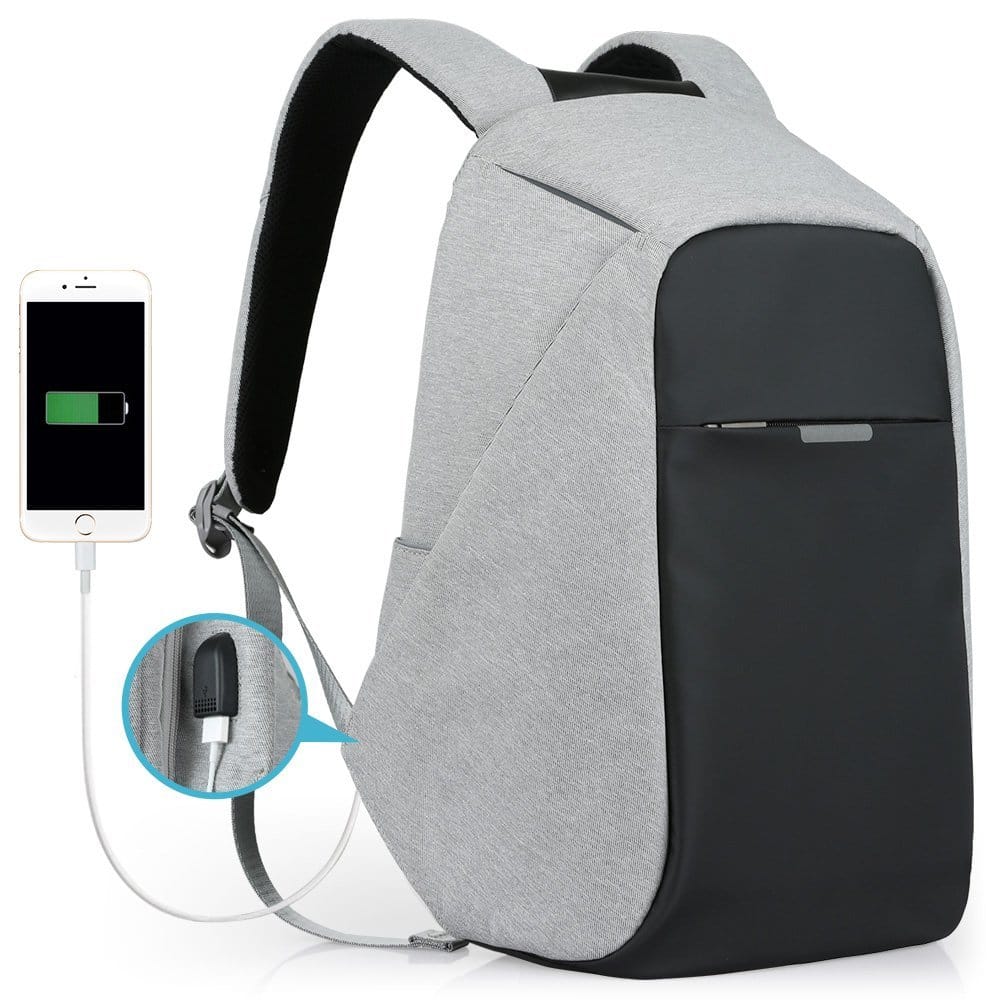 Another excellent option in the world of anti-theft backpacks, the Oscuart smart laptop backpack is the cheapest alternative. Holding a well-earned 5 stars on Amazon, this smart laptop backpack is not only sleek, but feature packed. The zipper to the main pocket is hidden in the back of the bag, only accessible to you when the backpack is not being worn. While this bag does not offer a built-in battery, you can hook up a power-bank which then activates the external USB for charging. Many customers of this bag have commented on how good it looks while functioning with excellence. 
Kopack Anti-Theft Smart Laptop Backpack
While this laptop backpack may not fall into the traditional "smart" category, its anti-theft features, sleek design, and sturdy exterior make it a superb option. Also clocking a 4.5-star rating, the Kopack anti-theft laptop backpack is great for the safety-conscious traveler. Conveniently, it can hold a laptop up to 15" in size. The Kopack's scan smart capability allows the backpack to open up to 180 degrees so that you don't have to remove your electronics in TSA.
 Another interesting feature that this bag offers is its luminous lines that glow and reflect light. The strips are useful for bikers and are especially useful for those who commute at night. Minimal yet stylish, this laptop backpack is a great choice for anyone looking to keep things simple yet safe. 
Smarter Backpack = Smarter Travel
All in all, the Got2Go smart laptop backpack is the perfect bag for those who want to combine form along with functionality. While it may not be perfect in every single aspect, it certainly gets the job done and will make a statement while doing so. Keep in mind that this laptop backpack is one of the most affordable that you can find with its list of features and capabilities. However, don't take my word for it. Venture out, conduct some research, and find the smart backpack that is perfect for you!
Interested in getting a Got2Go smart laptop backpack for yourself? Let us know in the comments section below.
Related Article:  Every Smart Traveler Needs A Smart Backpack | Review