Looking for the Best Day Trips from Seattle, WA? There Are Endless Options for You!
Sometimes you just need to get away for the day. Work has you stuck in the rat race. Everyday life weighs you down and you need a refresher. It happens to the best of us. Thankfully, day trips from Seattle are some of the most beautiful, relaxing, and exciting get-aways you could take. We will cover a few of the best and most unique places to visit near Seattle, Washington. If you are in love with the city of Seattle but need to get away in a 12 through 24-hour period, keep reading! There are plenty of day trips around Seattle that will reignite your spirit and reset your soul.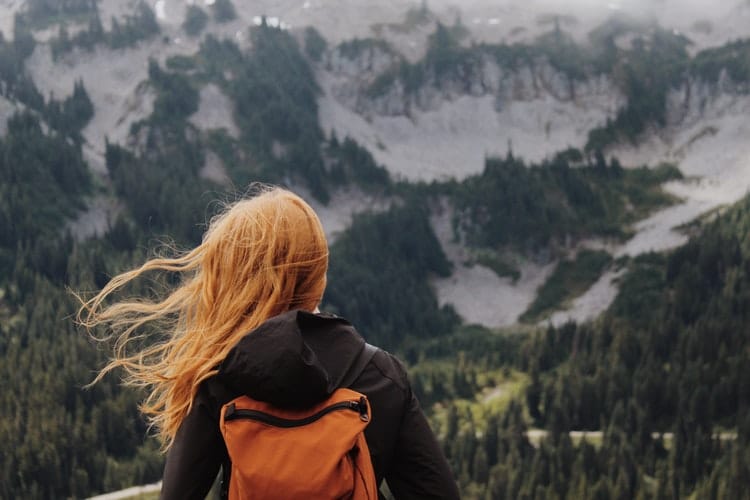 Mount Rainier National Park, United States
Our first day trip is set outside of Seattle at a place called Mount Rainier National Park. You can get here from Seattle in just about three hours. Mt. Rainier has so much to offer from meadows to glaciers, and you will have to agree that these views just a few hours away from Seattle are breathtaking. If you are needing to reconnect with nature, this is the place to do it.
When we say glaciers, we mean it. Mt. Rainier wins when it comes to having the most glaciers of any place in the US (with the obvious exception of Alaska). And when we speak of this being an incredible mountain, we mean this as well. Mount Rainier is actually the tallest mountain in Washington state. She is also considered an active volcano (even though she has not erupted since 1894) because of the earthquakes that frequent the area.
One of the most beautiful parts of this National Park is the waterfall views it offers. This does not come as a shocker considering she was affectionately named "Tahol" which means "mother of waters" by Native American tribes.
Amenities: Tours & Meals
There are endless amounts of fun things to do on a day trip to Mt. Rainier such as bicycling, climbing, fishing, boating, or hiking on a large range of trails. One of the sweetest little adventures to take is exploring the wildflowers. Fun reminder: berries are currently blooming in this season! You will find a few ranger-led tours to choose from on your day trip. If you are looking to stay with a well-informed guide and follow along with a group, these are for you!
One thing I personally look forward to factoring in on any day-trip is where I will eat. There is a fairly nice variety of restaurants, cafe's, and snack bars to choose from right on the base of Mount Rainier. The nicest place to eat any meal of the day is National Park Inn's Dining Room. This is a family-friendly, casual place to have a meal. This restaurant has comfort food and a comfortable setting for you to unwind from whatever activity you choose to fit into your day trip.
Inside the Dining Room, we have Tatoosh Cafe. This is a place where you can grab a quick, light snack or meal. If you sit on the patio, you can even hear a talk from a park ranger! Your other options are a deli and a snack bar.
2. The Reptile Zoo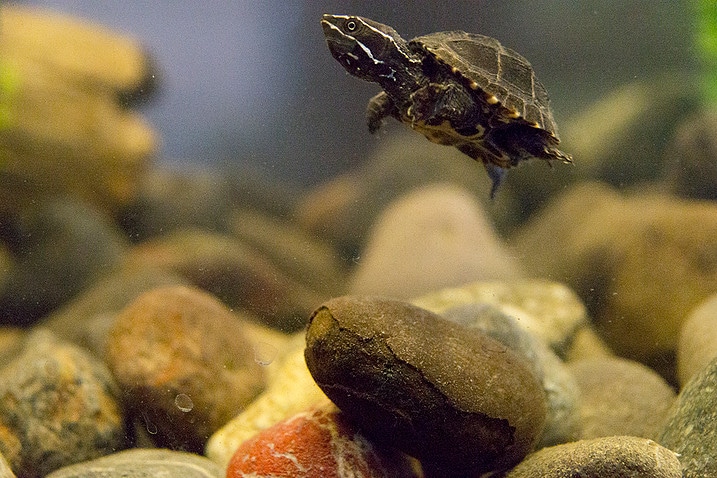 The Reptile Zoo
Scott Petersen, also known as "The Reptile Man" and a former high school biology teacher set out to try and shift the ways people think about reptiles. What if instead of being afraid of them, or thinking they are ugly or undesirable, we were actually amazed by the beauty they bring to the world? Scott wanted us to reconnect with reptiles and shine a new light on them. It is clear he has accomplished his dream. 20 years later, he has performed presentations of reptiles hundreds of times over. This zoo has been changing minds and options about the truth of reptiles for quite a while.
The Reptile Zoo makes it a point to find plenty of unique and exciting reptiles to admire from all over the world. They pride themselves on having "the most extensive collection of reptiles on display that you will find in the Pacific Northwest." Over 85 species from all over the world will earn you this title! Some of the reptiles they have are alligators, snakes, geckos, tortoises, snakes frogs, and many more.
This zoo is open from 10am through 6pm daily. They have a close encounter activity schedule consistently every day, all week long. There is also tortoise petting all day long. Sundays are discount days, so if you plan to take a weekend trip, this is the perfect place to go!
3. Lakewold Gardens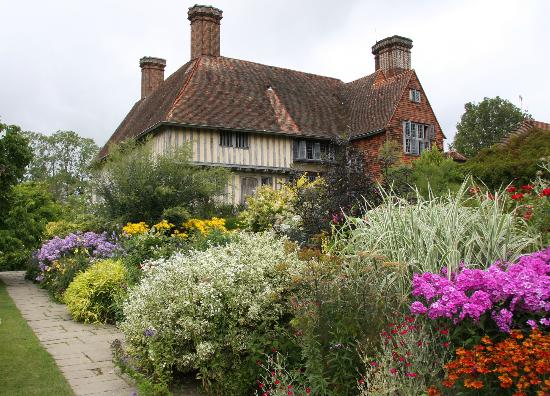 Lakewold Gardens
Lakewold Gardens is an amazing place for a peaceful day trip. The Gardens has a rich history and you will see so clearly that those who care for the gardens are sure to treat it with the respect and care it deserves.
In the Carol O'Rourke Memorial Library, there are over a thousand books having to do with this garden world. It is an incredible hidden gem on this property. If you are a member, you can even check out a book!
The reason Lakewold Gardens is such a great place for a day trip is because they have one hour long classes to choose from. This is the perfect activity to get you out to the gardens to learn something new, and then stay at the gardens to explore the rest of the day! With these classes, there is a $10 suggested donation which is just proof that what they really want is for you to simply come and enjoy! The dates are up for 2019 so you can plan your day trip in advance.
If you choose to take a Saturday day trip, you can take one of the six offered classes this year. These classes are part of a lecture series called "Learn in the Garden". Some of the most interesting classes are "Native Plants for Wildlife & Beauty" where you will be taught to bring Native Wildlife into your own backyard. Here you will get all the know-how as to how to be a homegrown botanist. Another practical class is "Growing Gorgeous Hydrangeas" where you get to learn the different species of hydrangeas and how to take the best care of them.
Memberships
Maybe you will enjoy your day trip to these gardens so much, you will decide to keep coming back! If you care about the conservation of important gardens and education, this is an amazing place to give your funds to. There are also so many perks to membership such as free admission, a newsletter every quarter, library access, and plenty of fun discounts, including a percentage off on the garden shop!
4. Argosy Cruises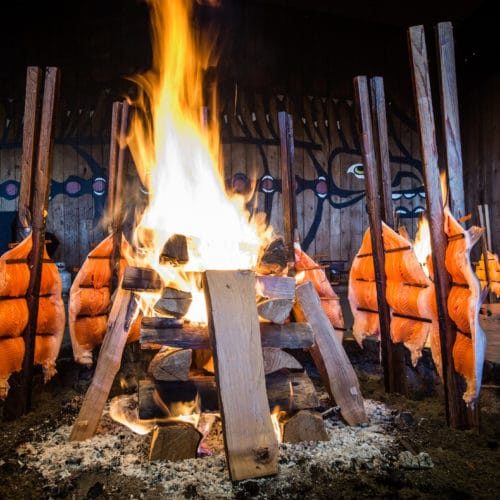 Tillicum Excursion
I am so incredibly excited to share this next day trip possibility with you. Not too far from beloved Seattle is a chance to go on a cruise for a day. The first one to look into is called the Tillicum Excursion. On this cruise, you will get to explore an island, eat an amazing meal, and watch a show. Not to mention you will be interrupting your day to day to go on a huge fancy boat! This excursion lasts four hours long and it may be one of the best options for a trip from Seattle.
Lake Washington Cruise
The next cruise up is the Lake Washington Cruise. If you are looking to fit in a few different activities on your day trip, this cruise may be the option for you. It is only an hour and a half. It is for the history buffs who want to watch the scenery float by as they listen to a narration consisting of a blast from the past. Something fun about this cruise is the full-service bar available to you! Either of these cruises are a good option for a nice day away.
5. Victoria, British Columbia
BC Parliament Building Credit: Elise Pow
The best way to arrive here is by way of the Victoria Clipper for a three hour excursion to a new land. You will be leaving directly from Downtown Seattle and arriving in Canada. Your destination will shock you with its different kind of beauty. British Columbia will make you feel as if you are stepping directly into history. There is no shortage of activities to partake in, nor of endless possibilities that could come when you arrive here. Keep reading as I help you explore a few options to fill your day with.
One unique must-see is the Craigdarroch Castle. This castle was built when Queen Victoria reigned. When you lay your eyes upon this beauty, your breath will hitch in your chest. With the castle sitting on a quaint hill overlooking the city below her, you will see glistening stained glass windows and an entire museum of artifacts noting the time period when the castle was at it's prime. Christmas time may be the best time to take your family or yourself on a day trip here. The decorations, professional carolers, and entire atmosphere are breathtaking.
Maybe if you're wanting the entertainment to come to you, you could visit Belfry Theatre. Here you can catch a show and feel good about doing so! This theatre is on a mission to make the world better. They put on productions that challenge creativity, imagination, and a different view of the world as we see it. They are proud of their Canadian roots and this pride is deeply and clearly infused in their work.
We will end our day trip with one of the sweetest little details: Pendray Inn and Tea House! Everything about the Victoria style teahouse is elegant and invites you in to breathe and relax. Your fast-paced day trip can take a pause while you inhale admiration of all the history you are taking part in, and exhale with a sip of tea and pinkies out.
6. Olympic National Park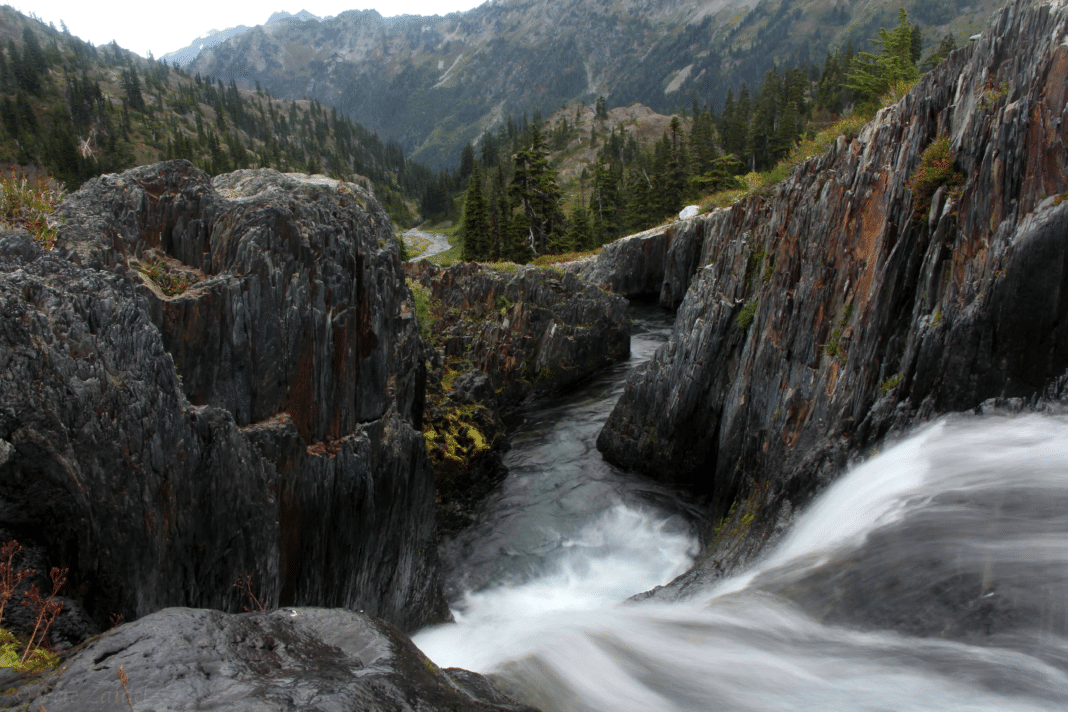 Credit: NPS Photo by Danielle Archuleta
Last up on our list is the beautiful Olympic National Park in Washington. This National Park is known for having an all-encompassing ability to bring so many different ecosystems together in. You are getting an all-around experience at this national park whether you choose to hike, boat, climb, or fish. You can be a the beach one moment and a shortly after being in the mountains. You can go from the rainforest to a lake.
If you are looking to spend your day trip in a beautiful place while giving back, look no further than Olympic National Park. You can join a Coastal Cleanup as a volunteer. Make the world a better place while enjoying the beauty of the beach. You will end your day trip feeling tired by fulfilled.
Something exciting about this national park is the ability to bring your animal friend with you! On an ideal day trip for me, I picture my dog coming along to explore and adventure too. Though this can be fun and exciting, it is also important that you follow the guidelines in place to help this be a memorable and pleasant time you, your pup, and all the creatures and visitors at the park. It's as simple as picking up after your dog, always keeping them on a leash, respecting all the wildlife, and knowing where to go.
Seize the Day Trip
It is pretty clear to see that there are endless possibilities to explore and choices to make when it comes to your day trip. You can go to a whole different country and have an enjoyable and peaceful day or you can hike up mountains to reconnect with nature. You can take your kids to the reptile zoo, or you can go take a solo class that will show you how to be a better gardener at home. Whether this is a spontaneous mid-week trip or a planned out weekend escapade, there is something for everyone to do. Choose your day trip plan wisely!
Related Article: Best Hotels in Seattle: 12 Options For All Occasions
Your Heading Here