Drink your favorite beverage from a Bottlebottle Insulated Tumbler.
If you're constantly on the move, you probably need a portable drinking mug. Travelers who like to sip on their coffee while they're working or exploring require beverage tumblers. These insulated tumblers allow users to drink warm coffee and cold tea hours after they've brewed their drinks. With so many portable mugs available, it might be hard to pick the perfect one for you. Any travelers who want a functional and attractive coffee mug should consider purchasing the Bottlebottle Insulated Tumbler. This stainless-steel cup will keep your drinks warm or cold for as long as you want. Read on to learn all about this awesome product for travelers.
Bottlebottle 20 oz Insulated Tumbler Features & Benefits
Temperature Retention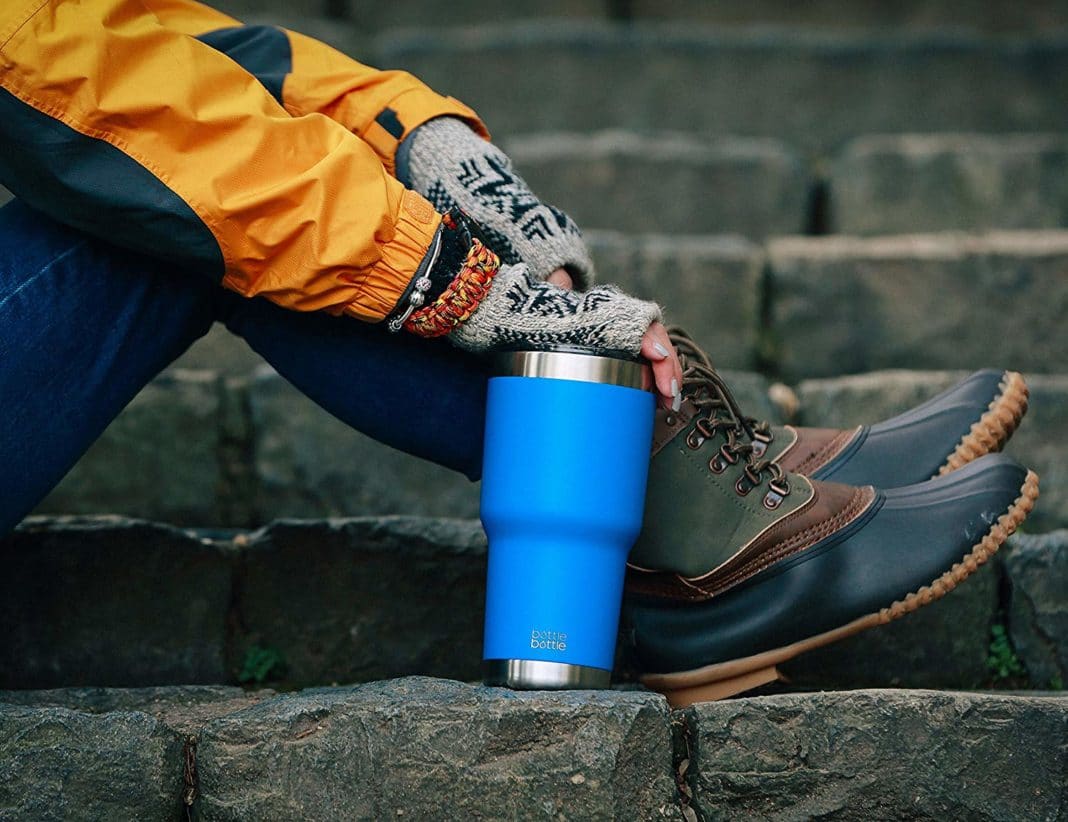 When purchasing a travel mug, the most important feature should be the product's ability to keep beverages warm or cool. Many travel mugs make promises that they can't keep, as the products won't actually maintain the desired temperature. Often, travelers buy insulated tumblers, only to find that their coffee tastes lukewarm after a short period of time. This leads to frustrations and disappointments, as you can't enjoy your coffee while you're working or traveling around the world.
Thankfully, the Bottlebottle Tumbler will maintain your preferred temperatures, so you can drink hot coffee long after it's been brewed. The Bottlebottle Insulated Mug contains double wall, vacuum insulation, so the interior will stay at a specific temperature. This means your iced and hot drinks will retain their refreshing or warming tastes hours into the day. Bottlebottle even claims that cold beverages will stay cool for 24 hours, while hot drinks will remain warm for eight.
Wide-Opening Lid
Sometimes, travel mugs have lids that don't have well-made openings that make it easy to drink. If you're drinking on the go, you need a lid that can allow liquid to escape without spilling on you. Certain lids have very small openings, which reduces spillage, but makes drinking a struggle. Other lids have very wide openings that help you drink with ease while managing to spill liquid down your shirt. In this case, travelers require a lid with the perfect size opening to provide the ideal drinking experience.
With the Bottlebottle Insulated Tumbler, travelers may drink their beverages from a special wide-opening lid. This clear lid has the ideal opening for drinking with ease, so you won't struggle to get liquid out. The lid makes it simple to sip from your mouth or with a straw for even more leisurely drinking. Since the lid has a wide opening, you can also throw ice inside without taking the entire lid off.
Stainless Steel Structure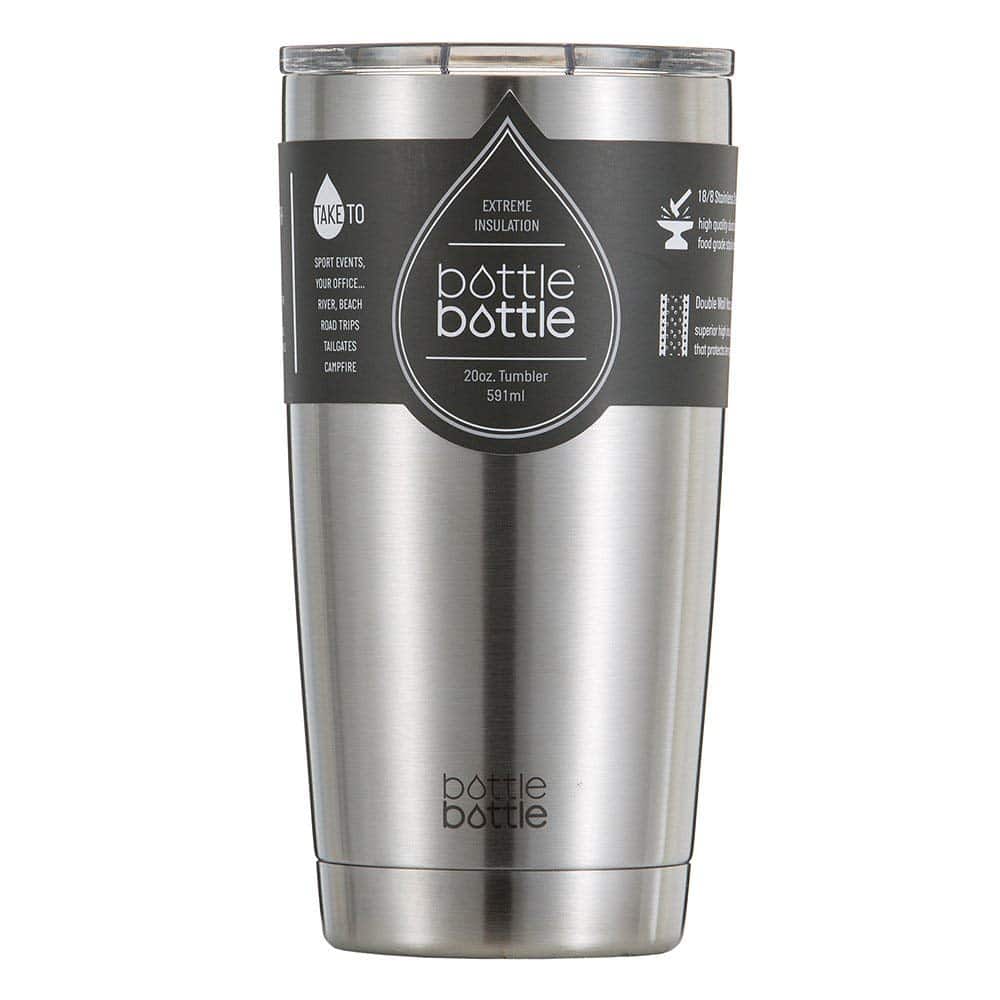 If you're familiar with stainless steel travel mugs, you know how desirable they are for drinking on the go. Stainless steel travel mugs have sturdy, durable structures that ensure they won't get damaged during travels. The stainless steel material also makes the travel mugs ideal for keeping drinks at a desired temperature. Mugs with these types of structures additionally tend to appear in great shape, even after numerous uses and washings.
The Bottlebottle Insulated Tumbler contains a stainless steel structure, making it perfect for staying intact throughout various journeys. Food grade, premium stainless steel ensures this mug remains in shape as you go about your travels. The thick interior and exterior remain resistant to rust and help absorb odors, so the mug always smells clean. You won't taste any leftover coffee as you drink yummy smoothies or freshly brewed teas from this mug. Since the mug can be used over and over again, it also represents an environmentally-friendly product.
Easy-to-Hold Exterior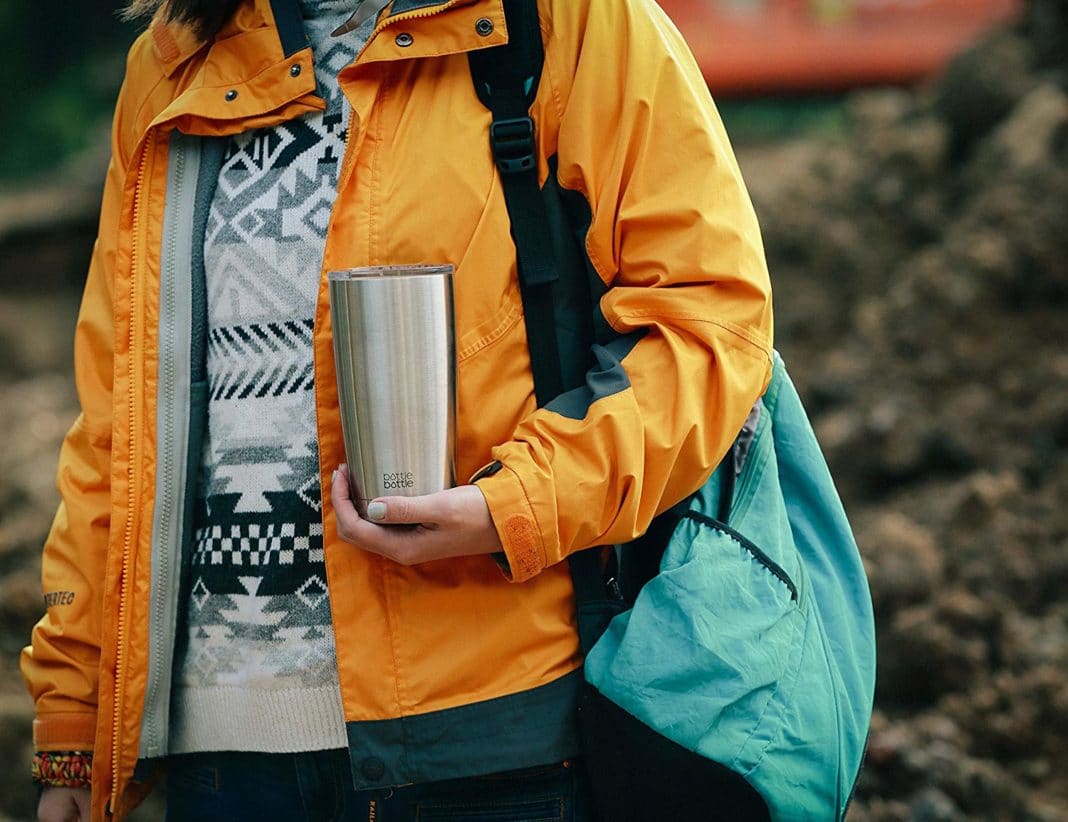 Travelers who must move quickly from place to place need a coffee mug that won't slip out of their hands. Dropping your mug and spilling the liquid everywhere would be a nightmare if you're trying to get to a meeting. While certain travel mugs keep drinks cold for long periods of time, they can also form condensation on the exterior. This leads to slippery mugs that don't stay dry, even if you've tried to wipe them off with a towel. At the same time, sleek mugs with shiny outsides may look nice, but be a challenge to grip.
The Bottlebottle Insulated Tumbler has a unique exterior that makes it stand out from other typical travel mugs. Due to the double wall insulation, the temperatures on the inside of the mug won't escape to the outside. This means that the exterior of the mug won't get as cold or hot as the interior. In this manner, condensation will not exist for this tumbler, so you can avoid wet surface stains or slippery exteriors. Additionally, a powder coating on the outside of the travel mug makes the product more comfortable to carry.
Color Choices
Countless stainless steel mugs have sleek, simple appearances. These mugs tend to look silver or black, making them classic and easy to match with any traveler's style. However, not everyone likes simple-looking travel accessories, so basic travel mugs can get boring. If you're going to be using the same travel mug every day, you want it to look exciting and inspiring. In this manner, the best travel mugs should have various color and pattern options to appeal to every user.
When you consider buying the Bottlebottle Insulated Tumbler, you'll get to choose from a variety of colors and styles. Shades like powder blue, Bordeaux red, hunter green, and wisteria purple appear vibrant and fun. You'll stand out from other travelers as you carry around a brightly-colored mug during your adventures. Travelers with more classic tastes can pick the simple stainless steel option, or a night black mug. Anyone looking for a travel mug that fits their tastes can find the perfect color with the Bottlebottle Tumbler.
What Travelers Are Saying About the Bottlebottle 20 oz Insulated Tumbler
Travelers who purchased the Bottlebottle Insulated Tumbler raved about the product's ability to keep drinks at their preferred temperatures. Hours after they'd poured their drinks in the mug, users claimed the beverages were still warm or cold. Ice stays frozen in these mugs, so travelers could enjoy their refreshing drinks even when the weather was hot. Other reviewers appreciated the wide-opening lid, as this allowed them to get liquid out with ease. Users could put frozen drinks, like smoothies or margaritas, in their mug and still sip on the thicker beverages. Additionally, reviewers loved that condensation didn't appear on the exterior of the mugs. This meant they could grip the mug and it wouldn't slip from their hands or drip down onto surfaces.
Some reviewers found that the lid was difficult to pull off the mug. This led to some spilling of hot liquids as users struggled to remove the lids. In this case, the reviewers recommended that the mugs be completely empty before attempting to take off the lid. A few also found that their beverage would leak onto them if their lids weren't completely sealed on the mug. Overall, reviewers thought the Bottlebottle Travel Mug was a great product for keeping drinks at their desired temperatures during travels.
Alternative Travel Mugs You May Like
1. Contigo Autoseal Transit Stainless Steel Travel Mug 16 oz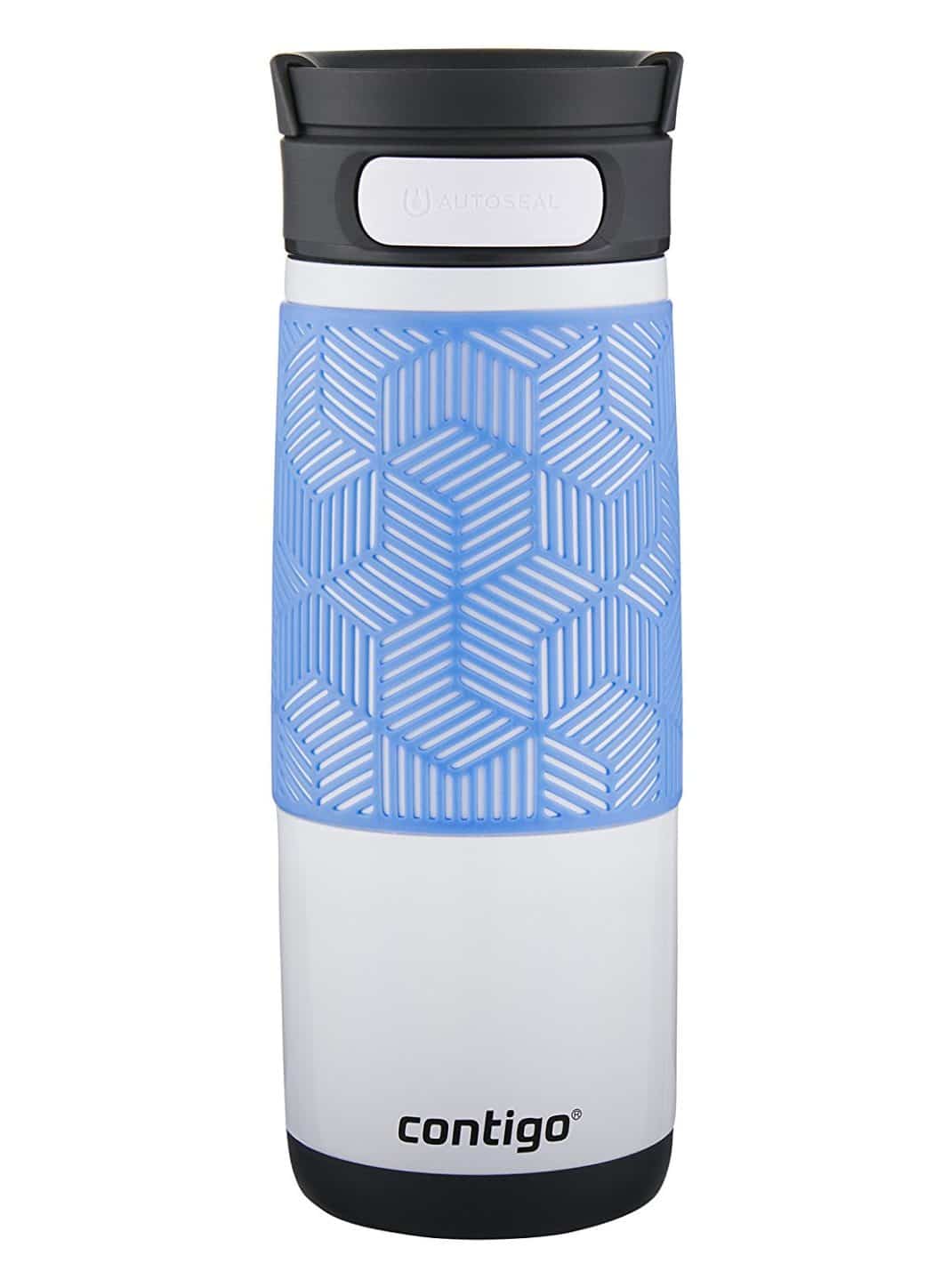 If the Bottlebottle Tumbler doesn't feel like the product for you, consider the Contigo Autoseal Transit Travel Mug. This alternative to the Bottlebottle mug provides similar temperature retention using stainless steel insulation. Your favorite beverages will stay cold for 12 hours, or hot for seven. Thermalock vacuum insulation works to maintain drink temperatures, even after you open and close the lid multiple times. A Clean Guard lid prevents bacteria from remaining on the lid, so you can drink with peace of mind. Multitasking can be a cinch with this mug, as you can open the mug's lid by pushing a button. The lid even closes with a special Autoseal button lock, which ensures the lid will stay completely locked in place.
2. AA Products Tumbler Vacuum Insulated Double-Walled 18/8 Stainless Steel Mug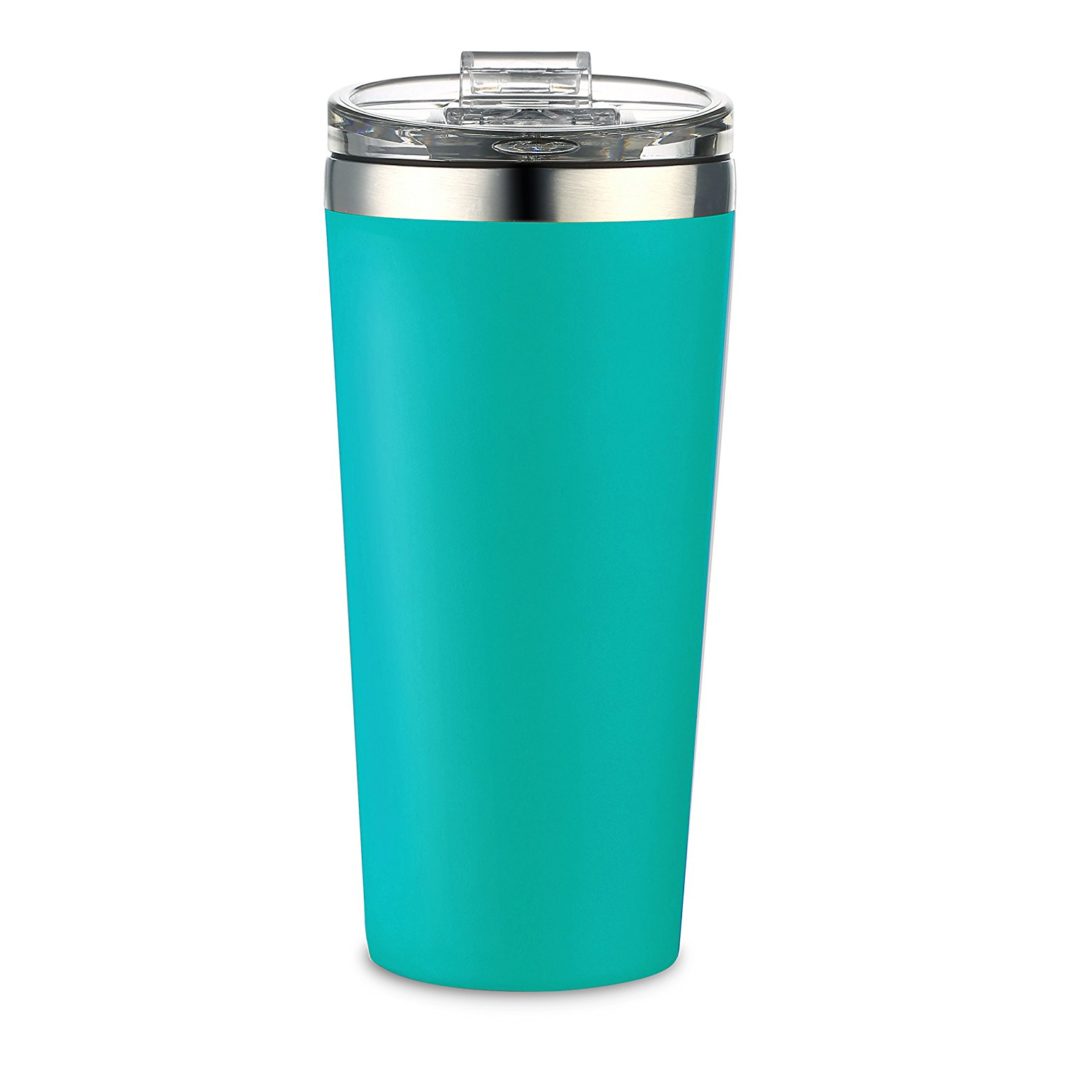 Another alternative to the Bottlebottle Tumbler, the AA Products Stainless Steel Mug provides similar features and functionality. The AA Tumbler contains a double wall, vacuum insulated interior, which keeps drinks from getting lukewarm or cool. Cold beverages can stay at a cool temperature for an incredible 24 hours at a time. With a stainless steel structure, the tumbler remains durable and sturdy, making it great for taking on adventures. This mug remains free of BPA, so you can drink and not worry about harming your health or the environment. Travelers who are constantly on the move will also appreciate this mug, as it can be thrown in the dishwasher.
3. Ello Cole Vacuum-Insulated Stainless Steel Travel Mug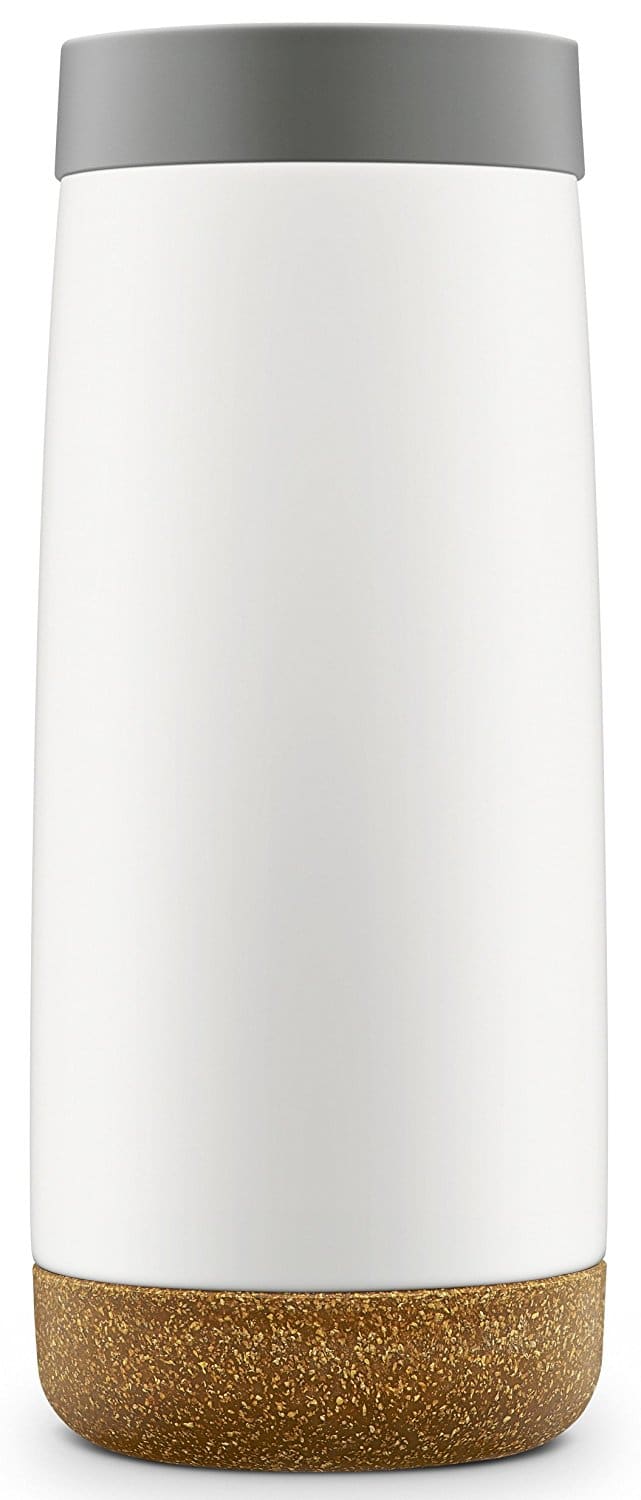 The Ello Cole Vacuum-Insulated Travel Mug will satisfy any traveler who needs a portable drinking container. Like the Bottlebottle Tumbler, the Ello Cole Mug has a stainless-steel structure that keeps beverages at a specific temperature. The patented slider lid helps ensure liquids won't spill out while travelers drive or walk down the street. A built-in cork base prevents surfaces, like wooden tables, from being damaged by the hot mug or any condensation. This mug can also be tossed in the top rack of a dishwasher and cleaned in a cinch. Just make sure you don't heat this in the microwave, as the container hasn't been designed for that.
Take your Bottlebottle Insulated Tumbler on every journey.
No matter where you go, you should be able to bring your favorite drinks along. With portable coffee mugs, you can carry delicious beverages in your hand as you travel. When you make your morning coffee, your drink should stay warm hours after it's been brewed. Other iced drinks need to remain cool, especially if you're traveling somewhere hot. Thankfully, the Bottlebottle Insulated Tumbler can keep your drinks at your preferred temperature while you explore the world. If you buy this travel mug, you won't ever want to stop using it.
Related Article: Choose the Best Travel Mug for Your Next Adventure | Review