Discover the stainless steel mug of your dreams.
Travelers who need to bring their drinks on the go can benefit from a stainless steel mug. These products allow beverages like coffee to stay hot for long periods of time. Iced tea and juices can also stay cool while inside stainless steel mugs. Whether you want to carry your drink to school or the office, a stainless steel mug will benefit you. With so many of these products available to consumers, you might not know what mug to purchase. In this case, the AA tumbler might just be your ideal drinking cup. Read on to find out more about this awesome mug.
AA Products Features & Benefits
Stainless Steel Insulation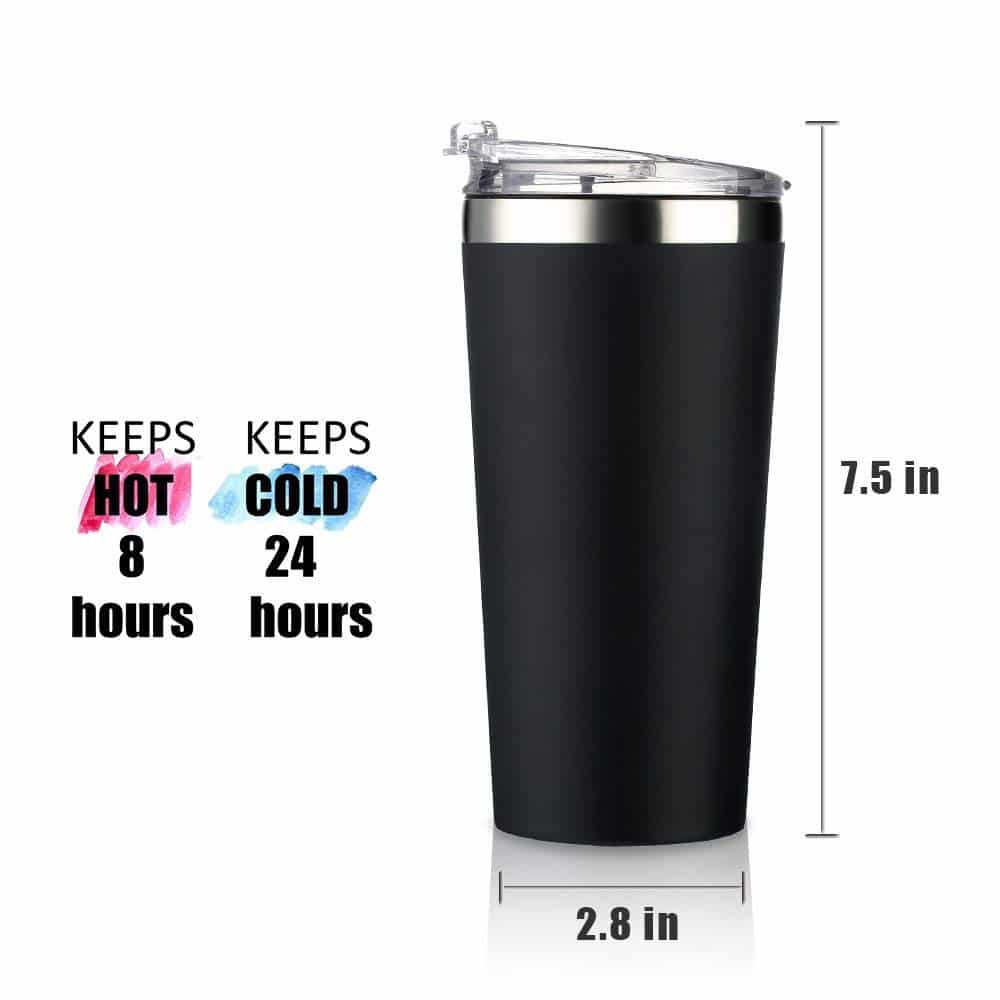 When you purchase a coffee mug, you expect the product to keep your drinks warm. Many drink tumblers don't maintain your beverage's preferred temperature, despite their claims stating otherwise. It can be very disappointing to buy a coffee mug, only to realize that your drink doesn't stay hot. This causes frustrations, and you'll end up buying a new product in the hopes it will live up to expectations.
With the AA stainless steel mug, you won't have to worry about having to drink lukewarm coffee. This product contains a double wall, vacuum insulated interior for maintaining optimum beverage temperatures. Warm beverages will remain hot for eight hours, while colder drinks will stay cool for 24. You'll love drinking your hot coffee hours after you've left home to embark on an adventure.
Durable Design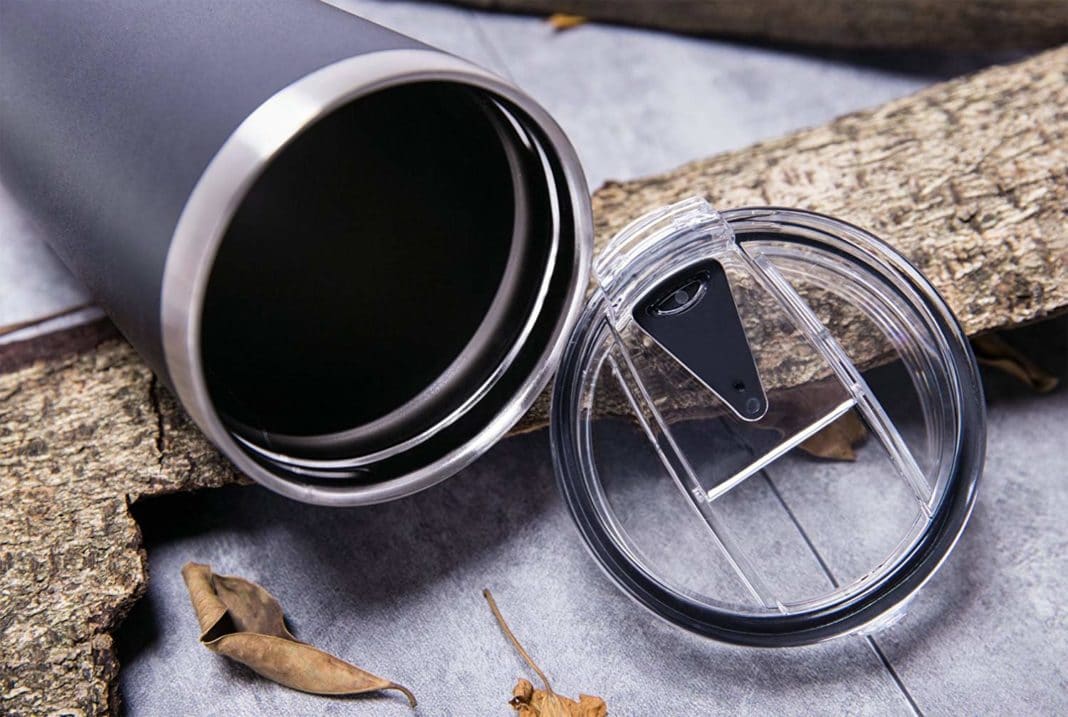 Travelers constantly on the move know the importance of a mug that can withstand frequent usage and rough handling. Your daily travel mug will most likely be dropped on the ground at least once every few months. If you're in a hurry, your belongings might incur a few bumps and bruises as you move quickly. You don't want your coffee mug to break at the first sign of usage. Those who travel often require their everyday drink tumbler to maintain a durable, long-lasting design.
The AA stainless steel mug has an especially durable composition, making it perfect for travelers. This product's stainless steel interior won't collapse after dropping onto the hard ground. An exterior that's resistant to rust will help ensure your mug stays presentable after months of usage. This feature also makes your drinks taste better, as the metal and interior will remain clean and free of residue. The mug's crystal-clear lid additionally maintains a spill-proof design. Travelers can move as quickly as they need, without fear of their beverages leaking out. This stainless steel mug is even dishwasher safe, so you can throw it in the top rack and go.
Health and Environmentally Friendly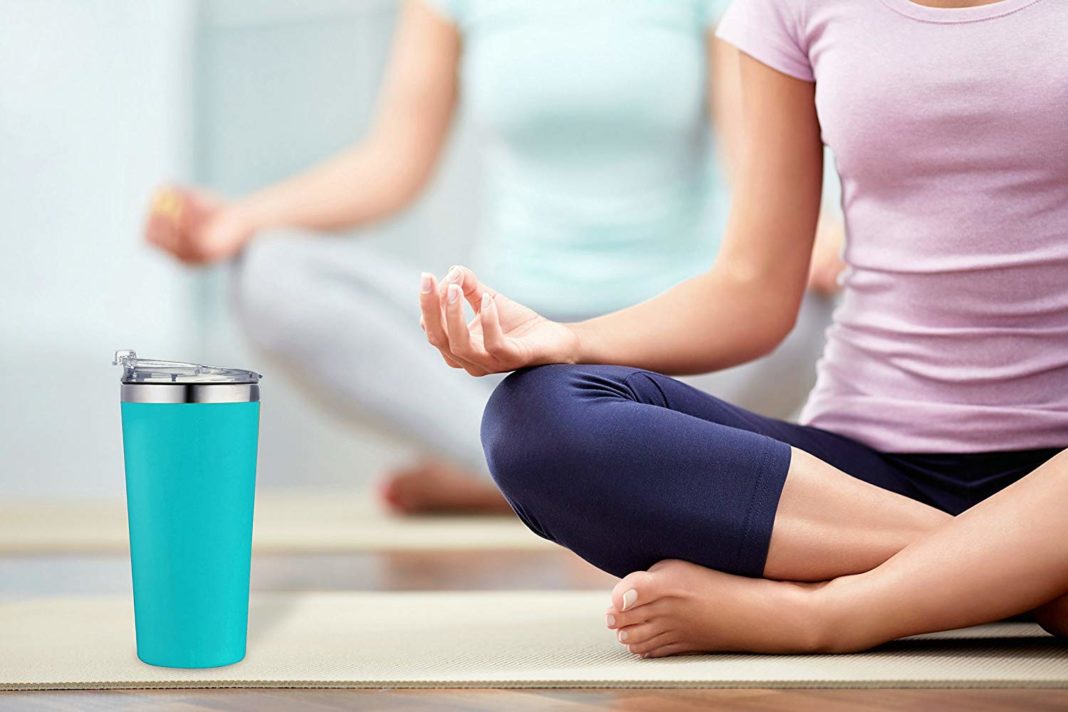 Those travelers who are health conscious know that certain materials can be harmful for the body. Plastic bottles may consist of BPA and other dangerous chemicals, making them dangerous to drink from. Concerns about the environment may also lead you to stop purchasing products made of these materials. Things like BPA can leech into water supplies and also damage the earth, besides harming your body. If you want to save the environment and your own health, consider purchasing a non-plastic, stainless steel mug.
The AA tumbler will give you peace of mind while you drink, with its stainless steel, BPA-free composition. Instead of worrying about harmful chemicals in your mug, you can drink without fear. You won't be adding to landfills or hurting the earth when you use this stainless steel mug. You'll be safeguarding your own health and the well-being of the landscape as you drink your favorite beverages.
Easy Maintenance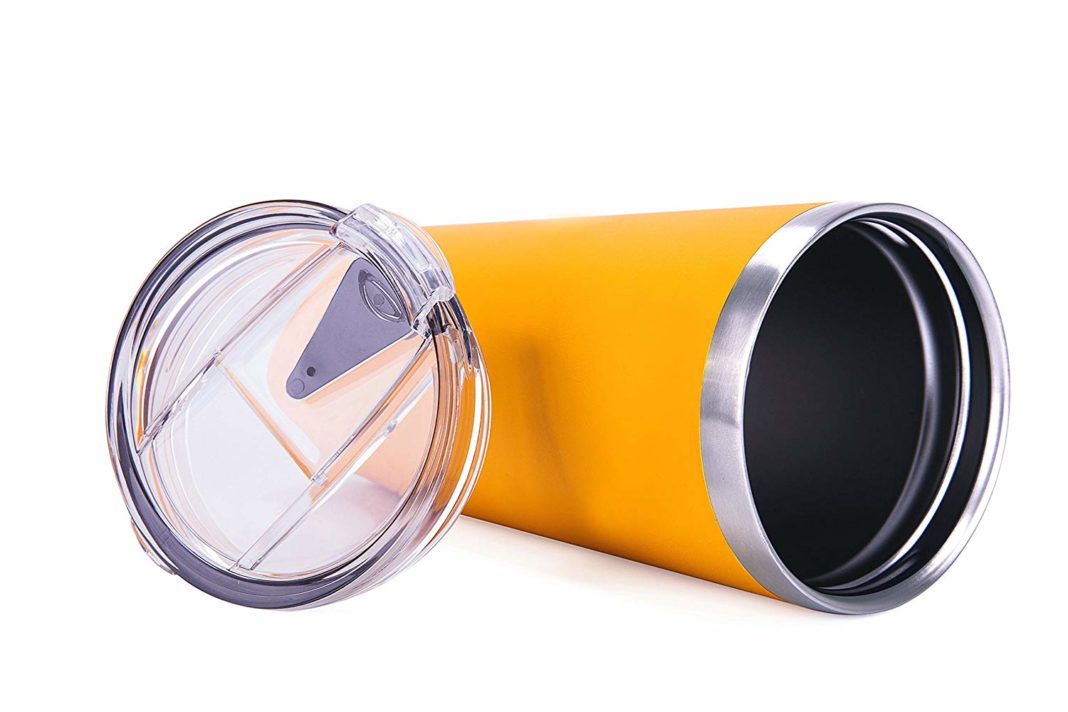 If you're a busy person, you don't want to spend lots of time cleaning up dishes. Many stainless steel mugs require hand-washing, which means extra minutes spent on cleaning mugs. Standing over the sink and scrubbing your mug before you need to leave somewhere can be frustrating. This means valuable time taken out of your day to remove coffee and other beverage stains. You could be doing something more productive instead of washing your daily coffee mug.
Thankfully, many stainless steel mugs, such as the AA tumbler, don't require hand-washing. The AA mug maintains a dishwasher-safe design for incredibly easy maintenance. Travelers can simply place the mug in their dishwasher's top rack and go. The lid comes off easily, so you won't struggle to pull the top away from the mug to clean it. No more wasting valuable time cleaning mugs by hand. Once you buy the AA stainless steel mug, you won't ever want to buy another drinking container.
Various Color Options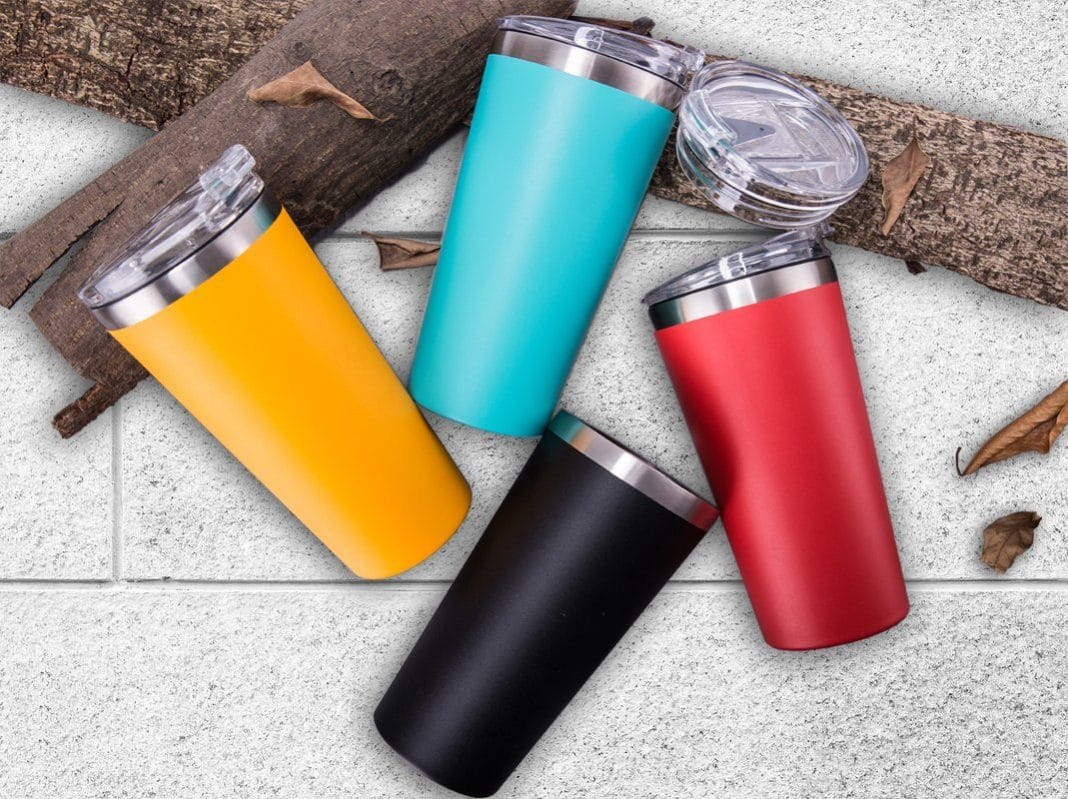 Lots of stainless steel mugs have a sleek design that matches most outfits and styles. However, not everyone wants a simple silver mug for holding their favorite drinks. This basic appearance can get boring after a while, especially if you're using the same mug every day. At the same time, many people have similar mugs, making it difficult to stand out from others. Those who travel and enjoy having a unique style might want to look for mugs that appear colorful and vibrant.
Travelers who appreciate the ability to choose different-looking mugs will love the AA tumbler. This stainless steel mug comes in various colors, making it appealing to all kinds of travelers. You can choose from shades like bright orange, blue, red, purple, green, and more. Those who like more classic appearances can pick the black version of the mug. With the AA tumbler, you can find the perfect mug depending on your specific tastes. You won't get bored by this stainless steel mug, as the tumbler will remain a vibrant addition to your travels.
What Travelers Are Saying About this Stainless Steel Mug
Travelers who purchased the AA stainless steel mug found it to be the perfect product for drinking on the move. Reviewers stated that the tumbler kept their drinks hot for hours at a time. Even after spending an afternoon outside in the wintry cold, customers discovered that their coffee was still hot. Customers also loved the stainless steel mug's lid design, as it kept liquid from seeping out while traveling. When the mug was turned upside down, the liquid inside didn't drip outside the mug. Others raved about the grippy texture of the mug's exterior, since this helped keep the mug from slipping. People could carry the mugs as they walked without fear of dropping it.
Some reviewers found the lid somewhat flimsy and wished that they could buy lid replacements. A few also related that their mugs broke after a couple months of usage. In comparison to other tumblers, certain travelers thought this product didn't keep drinks warm for as long of a time. Overall, though, reviewers found the AA stainless steel mug a great purchase for the price.
Alternative Travel Mugs You May Like
1. Thermos Stainless Steel 16 Ounce Travel Mug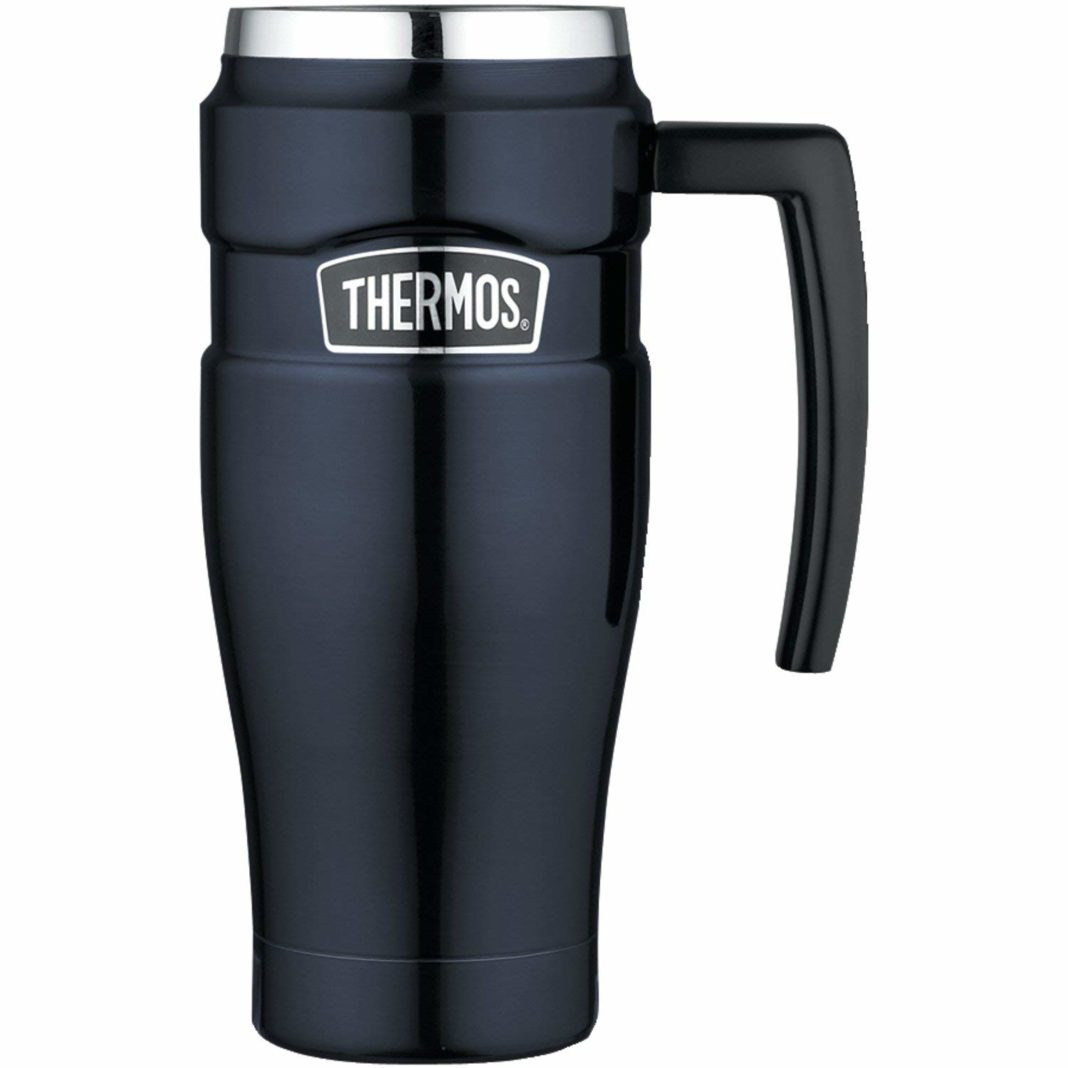 If you're looking for a comparable product to the AA tumbler, consider the Thermos Stainless Steel Travel Mug. This stainless steel mug has many similar features to the AA product, like the stainless steel interior. Your drinks will stay warm or cold for long stretches of time when using this mug. The drinking cup also holds 16 ounces of fluid, just like the AA tumbler. A leak-proof Drinklock sealing lid keeps liquid from escaping the mug while you travel. The added handle on this stainless steel mug provides easier gripping as you drink and move. You won't have to worry about burning your hands when trying to handle a coffee-filled mug. A special material on the exterior even keeps condensation from forming if you're keeping cold beverages inside it. This mug can only be hand-washed, so cleaning might be slightly more tedious in comparison to the AA tumbler.
2. Contigo Autoseal Transit Stainless Steel Travel Mug 16 oz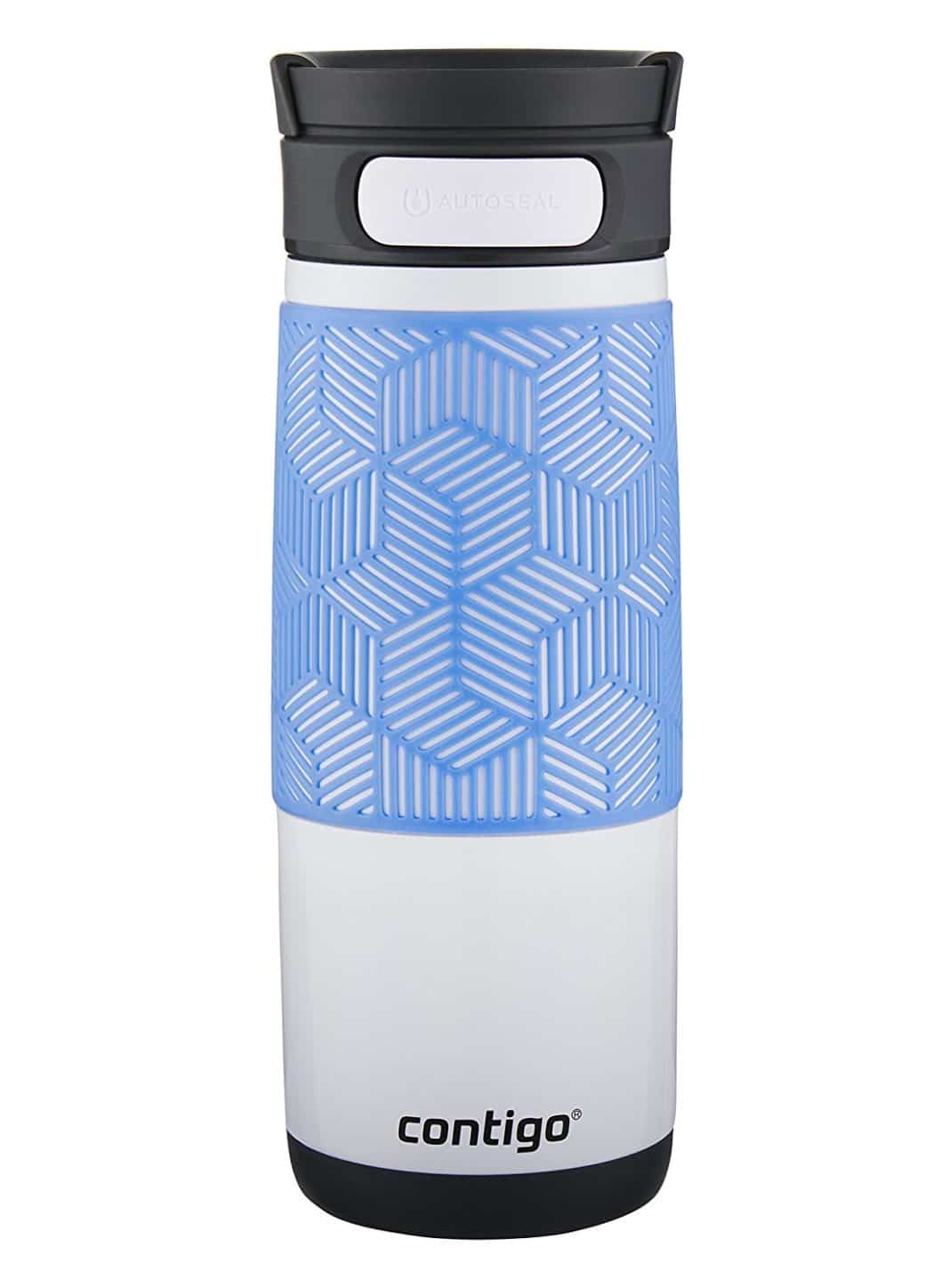 Another stainless steel mug with useful features, the Contigo Autoseal Travel Mug represents a great alternative to the AA tumbler. The stainless steel elements ensure your beverages remain at the desired temperatures, no matter where you travel. According to Contigo, drinks will stay hot for seven hours, or cold for twelve. Drinking with one hand can be easy, as this mug lets you sip by simply pressing a button. This makes for quick and simple drinking on the go, without requiring much effort on your part. A Clean Guard lid helps reduce the amount of dirt and germs that reside where you put your mouth. The locking mechanism on the lid additionally rotates to lock, making sure your drinks won't leak at all. Even if the mug falls over on the ground or inside a bag, liquid won't spill out.
3. Yeti Rambler 20 oz Stainless Steel Vacuum Insulated Tumbler with Lid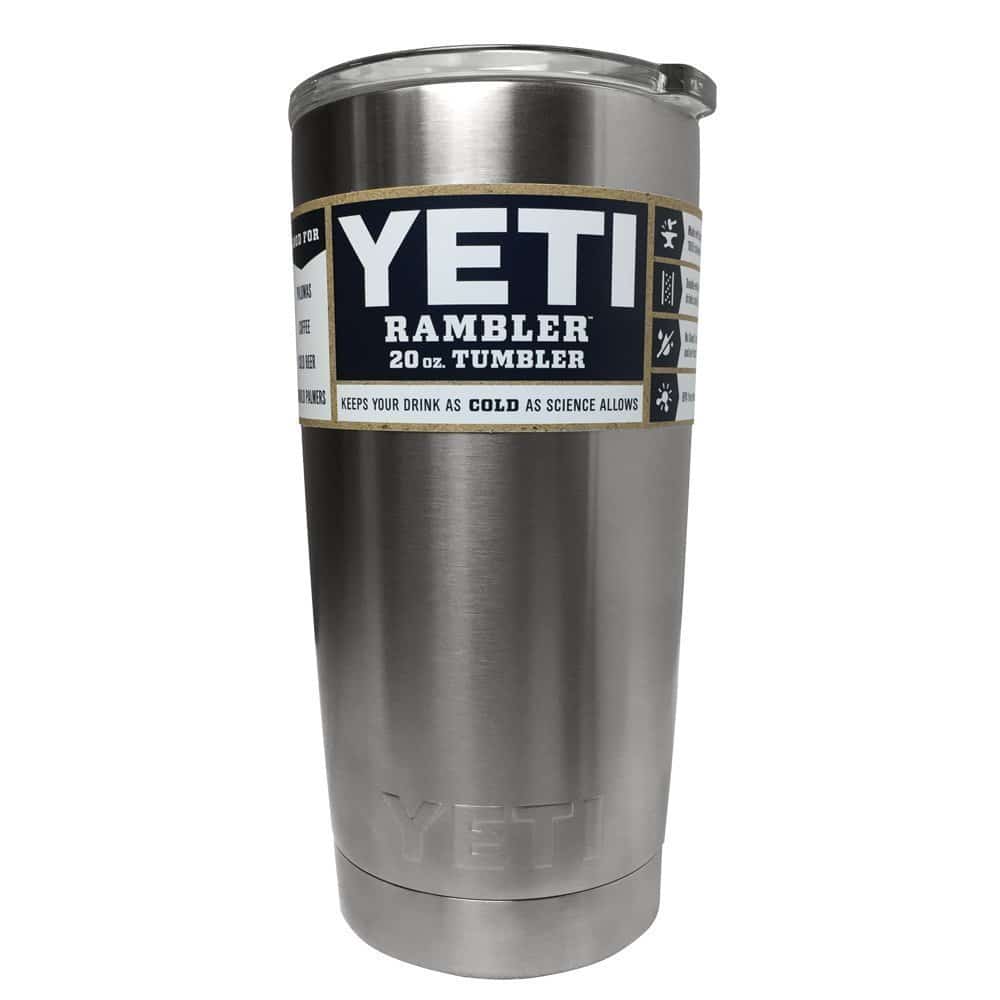 The Yeti Rambler Vacuum Insulated Tumbler could be the best mug choice if you aren't satisfied with the AA mug. Like the AA tumbler, this product utilizes stainless steel for optimum temperature maintenance for your drinks. The mug contains double-wall insulated designs and a stainless steel body capable of keeping drinks cold for longer. The Yeti Rambler stainless steel mug holds even more liquid than the AA tumbler, with a 20-ounce capacity. With a BPA-free composition, you can drink without fear of chemicals leaking out and harming your body. A clear lid also allows you to check how much liquid remains in the mug without opening it. Dishwasher-safe features ensure you can clean the mug in a cinch. This tumbler will additionally fit in most cup-holders, from those inside cars to office products.
Never leave home without your AA stainless steel mug.
When you're a frequent traveler, you probably don't always have time to drink coffee at home. Or, you might like to bring drinks with you during trips, sipping as you go. If this sounds like you, a stainless steel mug, such as the AA tumbler, would represent an ideal product. The AA tumbler can keep your drinks hot or cold for hours at a time. This product will even be able to withstand frequent usage and a few bumps and bruises. Warm coffee and refreshing iced beverages can be consumed all day when you purchase this stainless steel mug.
Related Article: Choose the Best Travel Mug for Your Next Adventure | Review