Grab your swimsuit, 'cause we have some of the best water parks in Florida for you to visit. 
The sunshine state of Florida has so much to offer. From its endless sunny skies to its turquoise and clear beaches, Florida is a state that should be on everyone's travel bucket list. Although many parts of the US are bracing for cooler weather to set in, Florida is still in full swing. If you happen to find yourself down in Florida anytime soon, then it is a must that you visit a waterpark in Florida. The good news is, we have done all the hard work for you. Here are some of the best water parks in Florida that you have to visit at least once.
1. Disney's Blizzard Beach Waterpark, Orlando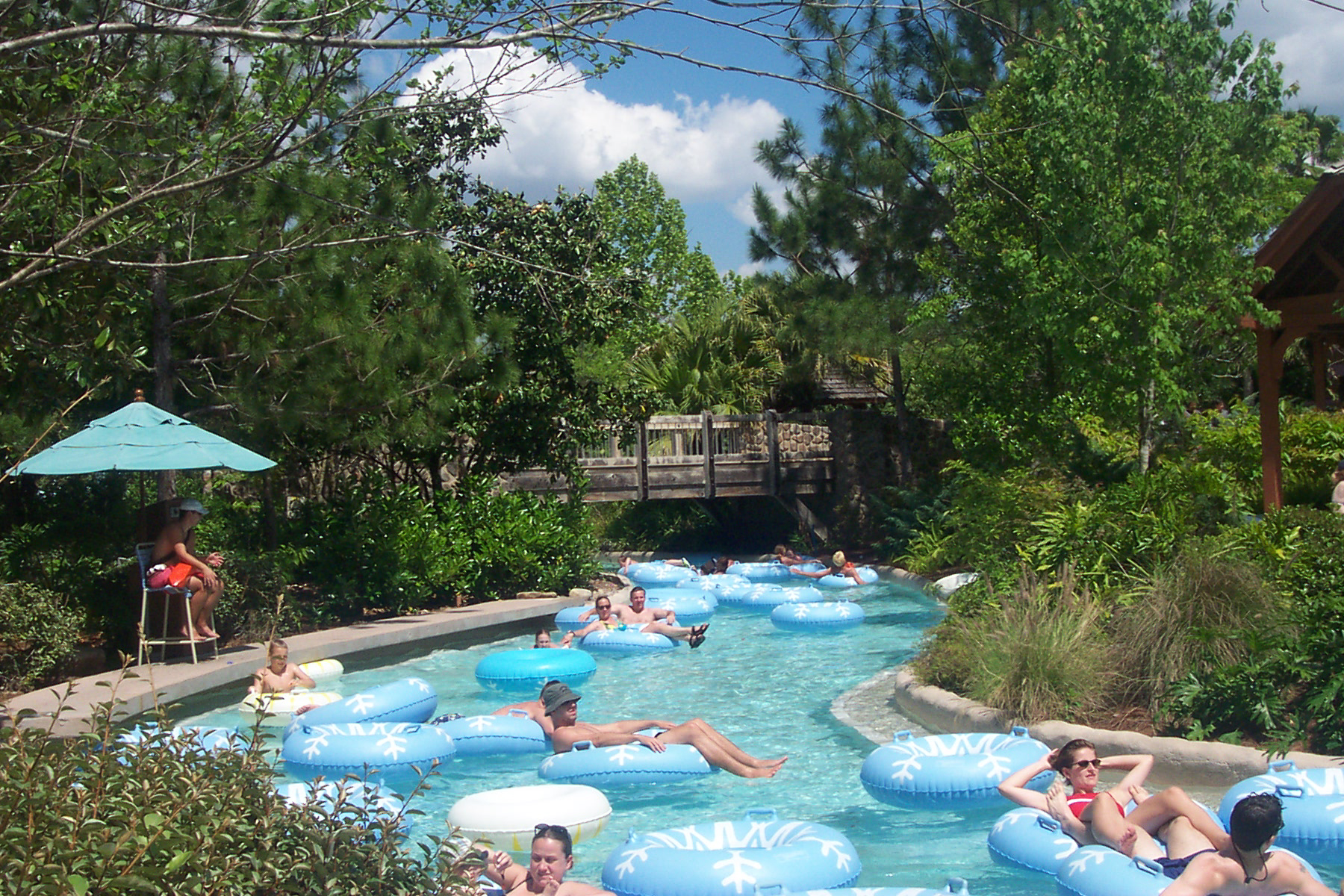 Credit: Flickr
This awesome waterpark, Disney's Blizzard Beach, in Florida is located right at the Walt Disney World resort in Bay Lake near Orlando. This spectacular Florida waterpark has everything you need to have fun. Take a chance on the zipper ride by zipping down the slushy slopes of Mount Gushmore. Other popular attractions include the Cross Country Creek that is as relaxing as any lazy river. Next, hop over to the Downhill Double Dipper. This thrill ride is perfect for anyone who loves water and fun with an extra dose of thrill. For smaller drops and thrill rides, be sure to stop by Run Off Rapids. Here, you will find rides that are a bit more tamer.
Don't worry even if you are not a thrill seeker, there are plenty of other attractions for you to enjoy the water with. If you are traveling with little kids, there are plenty of shallow pools and water activities for them to have just as much fun as the big kids in too. For a good time that is filled with the right amount of magic, Disney's Blizzard Beach Waterpark is the place to be.
2. Disney's Typhoon Lagoon, Lake Buena Vista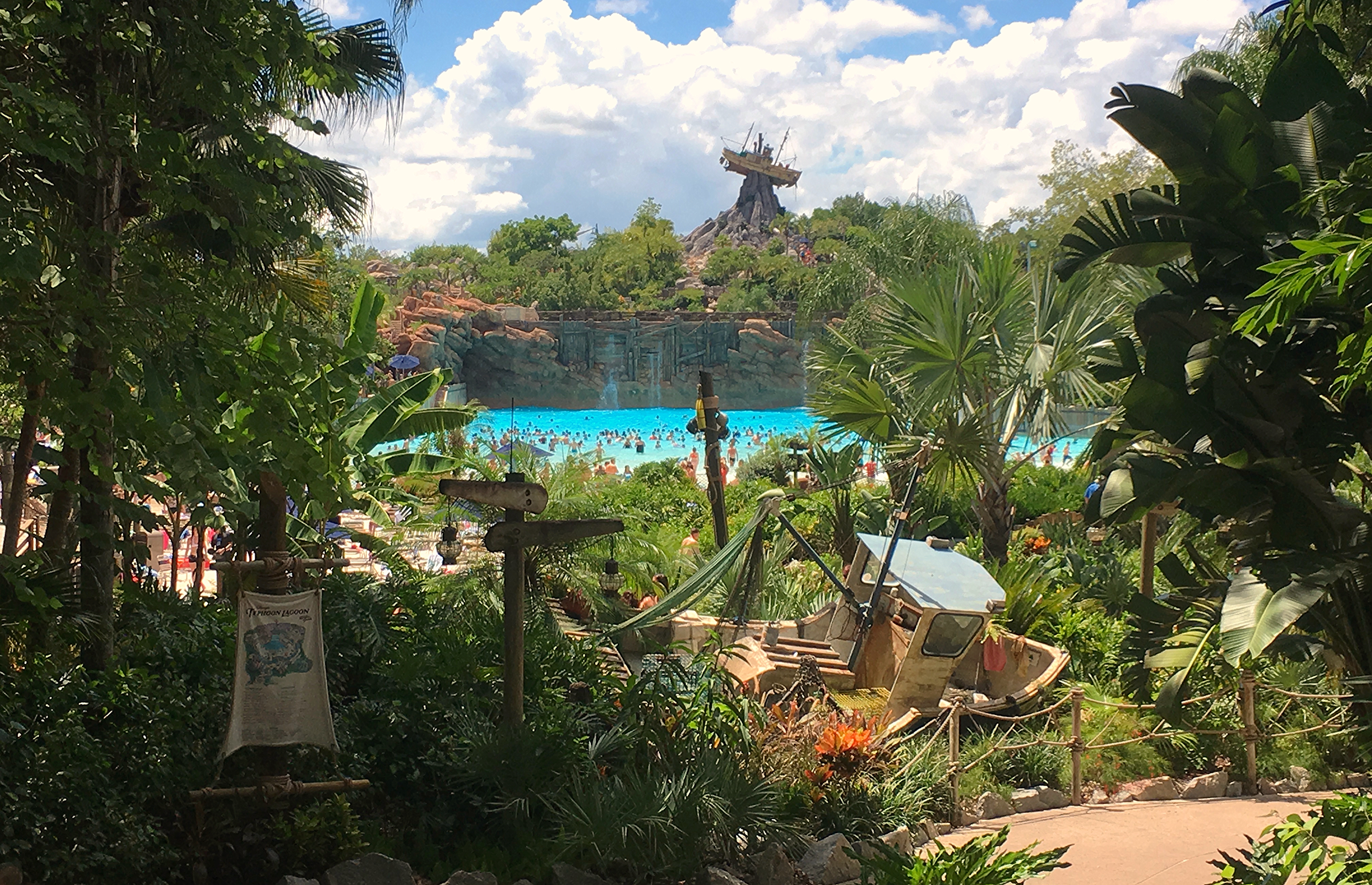 Credit: Flickr
This next waterpark is easily one of the best water parks in Florida. From great dining to fun water activities, you are sure to have a blast at Disney's Typhoon Lagoon. There are plenty of exhilarating waterslides to take part in that offer adventure for every type of thrill seeker. If you are more into lounging around, then you will be pleased to know that a giant wave pool awaits you. There is no wonder why this waterpark is so awesome. After all it is a product of the Walt Disney World brand.
Finally, did we mention that what makes this one of the best water parks in Florida is the fact that you will get a chance to see some tropical fish? Not only that, but this oasis serves as a natural habitat for other sea creatures such as stingrays. Tickets for this great waterpark can be as low as $65 if you book them early in advanced. Be sure to do your research and planning early so that you can get the best deal on one of the best water parks in Florida.
3. Rapids Water Park, Riveria Beach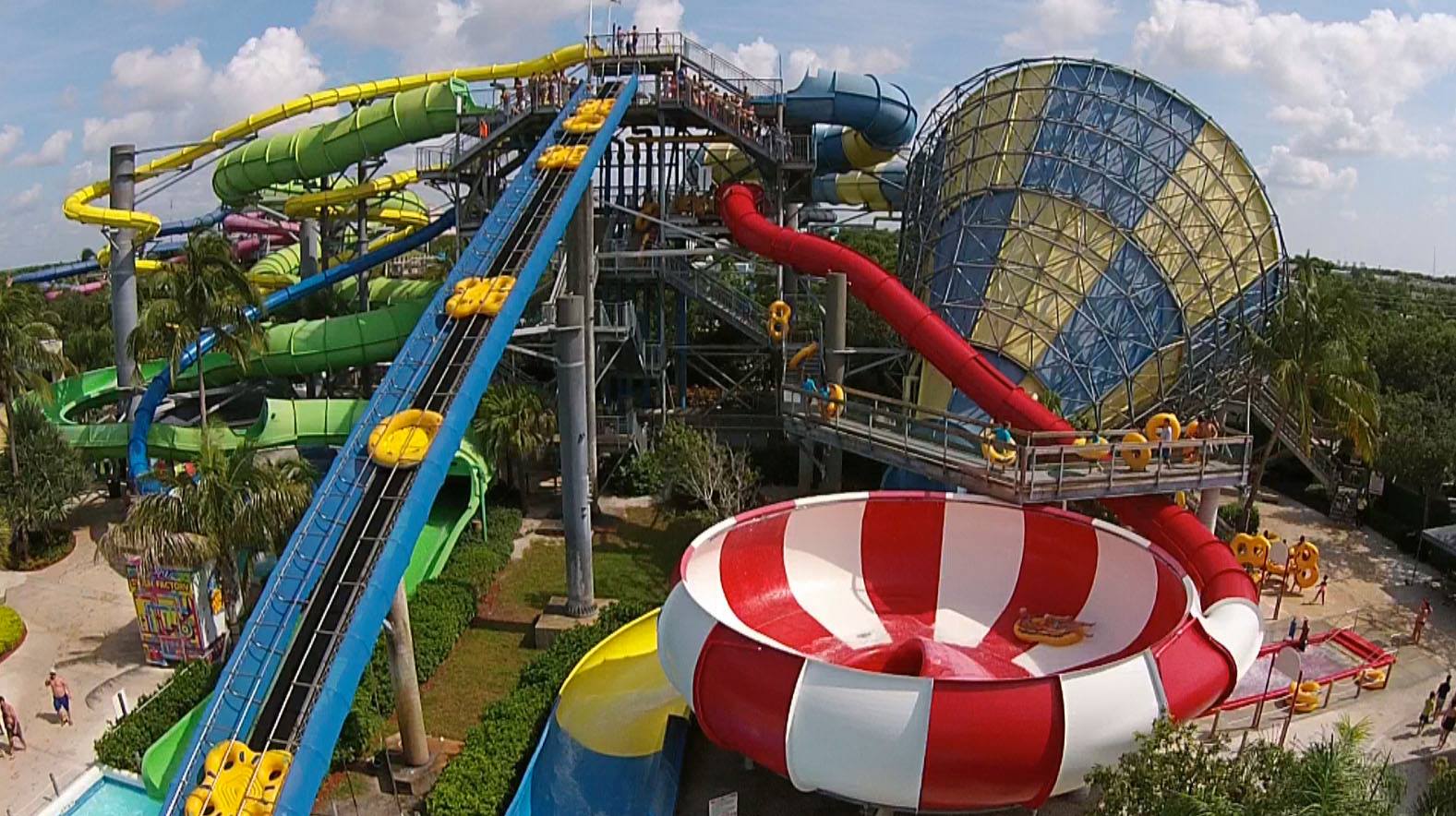 Credit: Facebook
Rapids Water Park is another one of the nest water parks in Florida. This huge water park posts 42 of the biggest, wettest, and wildest slides and attractions that the state has the offer. We love that there are a variety of rides, because this means that there is something for every body.
Some of the best thrill rides include Big Thunder, this huge dome shaped structure offers a full 45° drop that will leave you speechless. Another great waterslide that this park offers is the Black Thunder. This terrifying water slide offers a thrilling dose of excitement in the form of a dark vortex funnel slide that will have you screaming with fear and joy (but mostly fear). If that sounds like it is too much for you, then we recommend sticking with some of the family rides that include a range of much more tamer waterslides.
To plan your trip accordingly, be sure to visit the park's website to get a glimpse of everything that they have to offer. If you're staying for more than a day then there are special deals if you book a hotel and ticket package. Ticket prices range from the type of ticket you by. For example, there are one day admission tickets as well as season passes. We love that one of the best water parks in Florida is also a bargain. Prices can be low as $24 if you book your passes online.
4. Adventure Island, Tampa Bay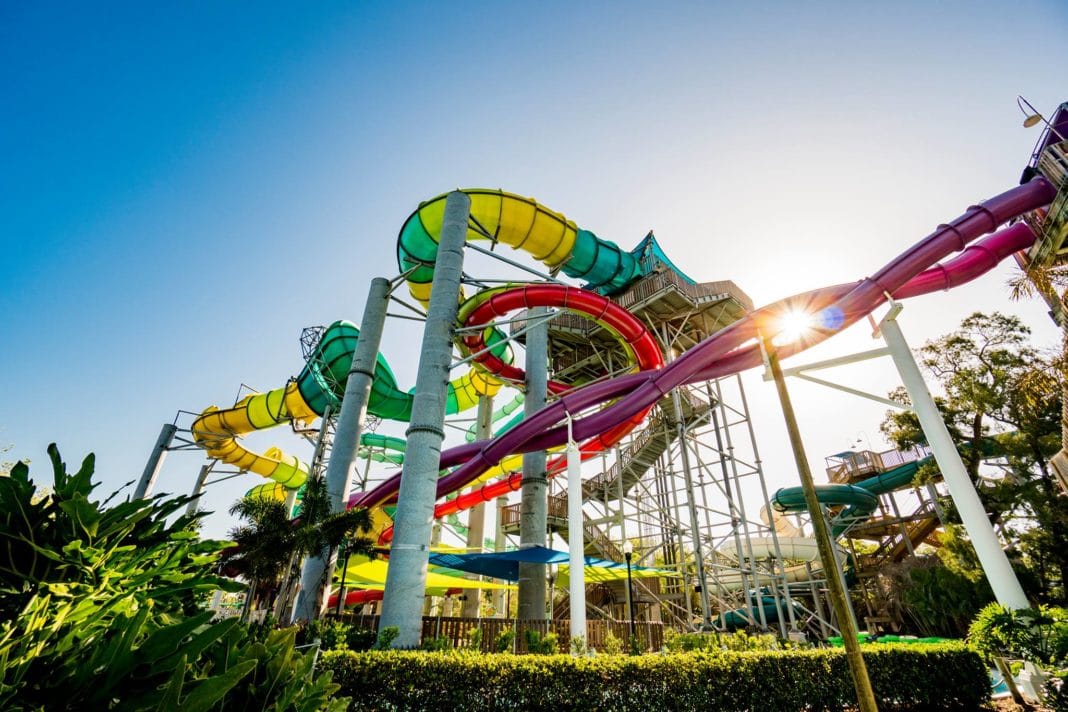 The Colossal Curl / Credit: Adventure Island 
Once you are done exploring Tampa's Busch gardens, you do not have to go too far and you will find yourself at Adventures Island Water Park. We love that this water park offers a little bit of something for everyone. The main attraction in this waterpark is the Colossal Curl. The Colossal Curl is a 75 slide that offers 622 feet of dizzying twists and turns. This terrifying water slide features a drop bottom that will have you feeling weightless in no time. Adventures island claims that this maze of a slide is the perfect ride if you are seeking out the adventure and thrill that a roller coaster can provide. Don't worry, if you're not too excited about all the thrill that Aventures Island has the offer. If you are not too keen on the whole thrill seeking adventure part of the park, Now worries. You will want to go out and enjoy the lazy river and the relaxing pool that Adventure Island has to offer instead.
One such relaxing ride is Paradise Lagoon. Paradise lagoon is an open pool that is perfect for anyone who just wants to lounge around. One you are done lounging around, we highly recommend that you make your way to the Rambling Bayou. This lazy river features half a mile of tubing that will have you feeling you like you are in the tropics. Immerse yourself in tropical waterfalls, fog, and even rain as you slowly go down the river.
We love that this waterpark has so many different packages available to choose from. If you want to become a season pass member and enjoy the park all season, then that will only set you back $6.99 (you can find more information here). There are even special packages that will allow you to skip the lines and get priority boarding on all rides. If you are going on an all day adventure, then we highly recommend all day dining package. Whatever package you choose, one thing will remain certain. You will have endless amounts of fun at Adventure Island.
5. Daytona Lagoon, Daytona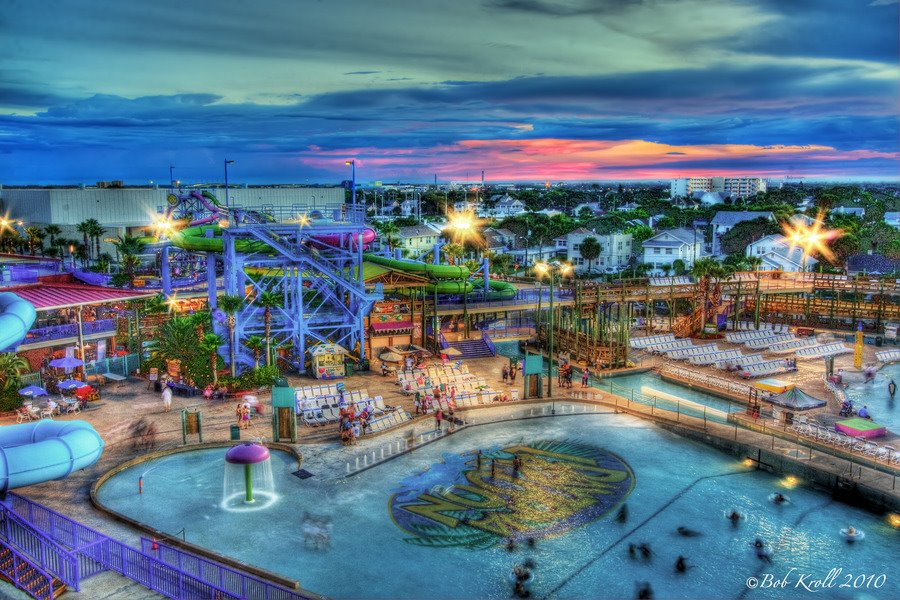 Credit: Daytona Lagoon / Facebook
This next park is one of the best water parks in Florida if you're looking to have fun. There's so much more than just water slides for your enjoyment here at Daytona Lagoon water park. This waterpark features an arcade that offer is just as much enjoyment. The mega arcade has over 70 immersive games as well as air hockey and skee ball. If you're traveling with a group of friends, the mega arcade is the perfect place to battle it out and some healthy competition. Meanwhile, back at the park, you will be greeted with a variety of fun rides and pools. Are unique feature of this park is that there are plenty of cabanas for you to rest in. That way if you're traveling with a bunch of friends or family members, you can take a break and relax in peace at least for a little bit.
6. Aquatica Orlando Water Park, Orlando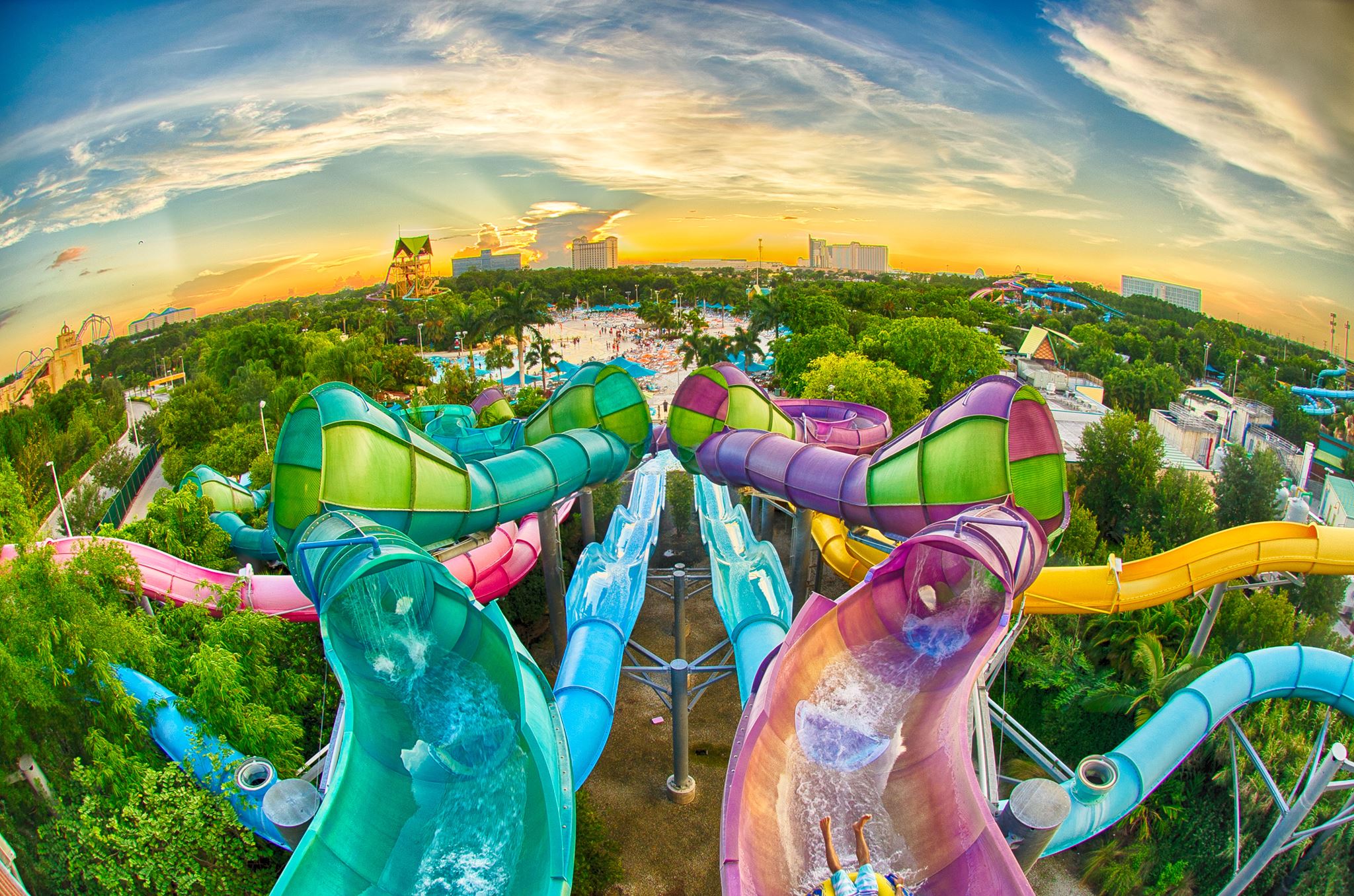 Credit: Aquatica
Orlando may be well known for its food scene, but that is not all there is to do in this bustling city. Not only is Orlando a great place to explore, but it is also home to one of the best water parks in Florida. Aquatica Orlando water park provide everything that any water park enthusiast could ever dream of. This awesome waterpark pushes the limit of what you might expect in any traditional waterpark. For example, you can speed through an enclosed water slide called the Dolphin Plunge. Here, you will get that chance to immerse yourself and be surrounded by dolphins while you have the time of your life speeding down the enclosed slide. Not only that, but If you are feeling brave then make your way over to Ihu's Breakaway Falls. It is here you can test out your bravery with a slide that features a freefall drop.
Finally, thrill seekers can expect to swap out a lazy river with Rosa's rapids instead. Here you will find high tides and geysers that shoot of out of a fast river current. Hang onto your swimsuit because Aquatics Orlando is one of the best water parks in Florida if you are looking for nonstop adventure.
7. Buccaneer Bay, Weeki Wachee Springs, Spring Hill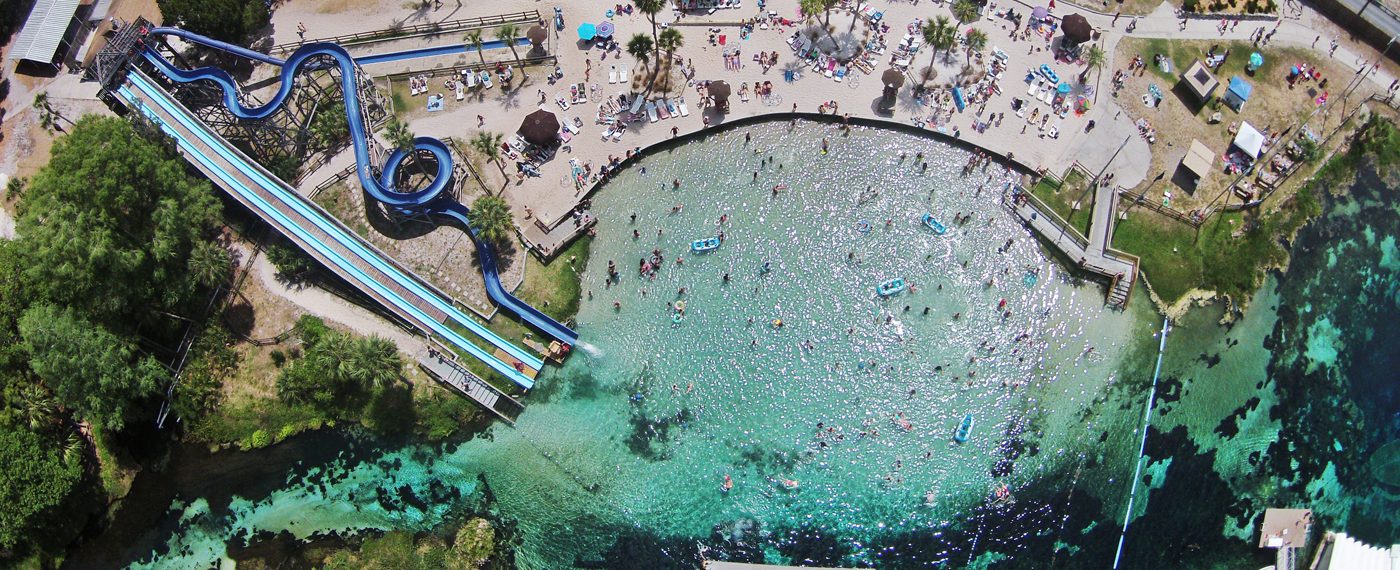 Credit: Weeki Wachee
Go out and enjoy the water parks the way the locals do. This Buccaneer Bay Water Park is great if you are looking to stay away from the hubbub of too many tourists. Just northwest of Tampa (about 35 miles) you will find this great water park. One of the major attractions of this waterpark is the 72° crystal clear spring fed pool. (The whole park is springfed water).This unique pol has all the remanence of a modest size lake. It is complete with a floating board in the middle so that visitors can enjoy some great diving or lounging around as they enjoy the summer sun. We love that your ticket offer so much too. One admission ticket give you the chance to enjoy the mermaid show. The mermaid show is sure to mesmerize the audience because the mermaids have such unique aquatics skills that will leave you speechless. 
8. Big Kahuna's, Destin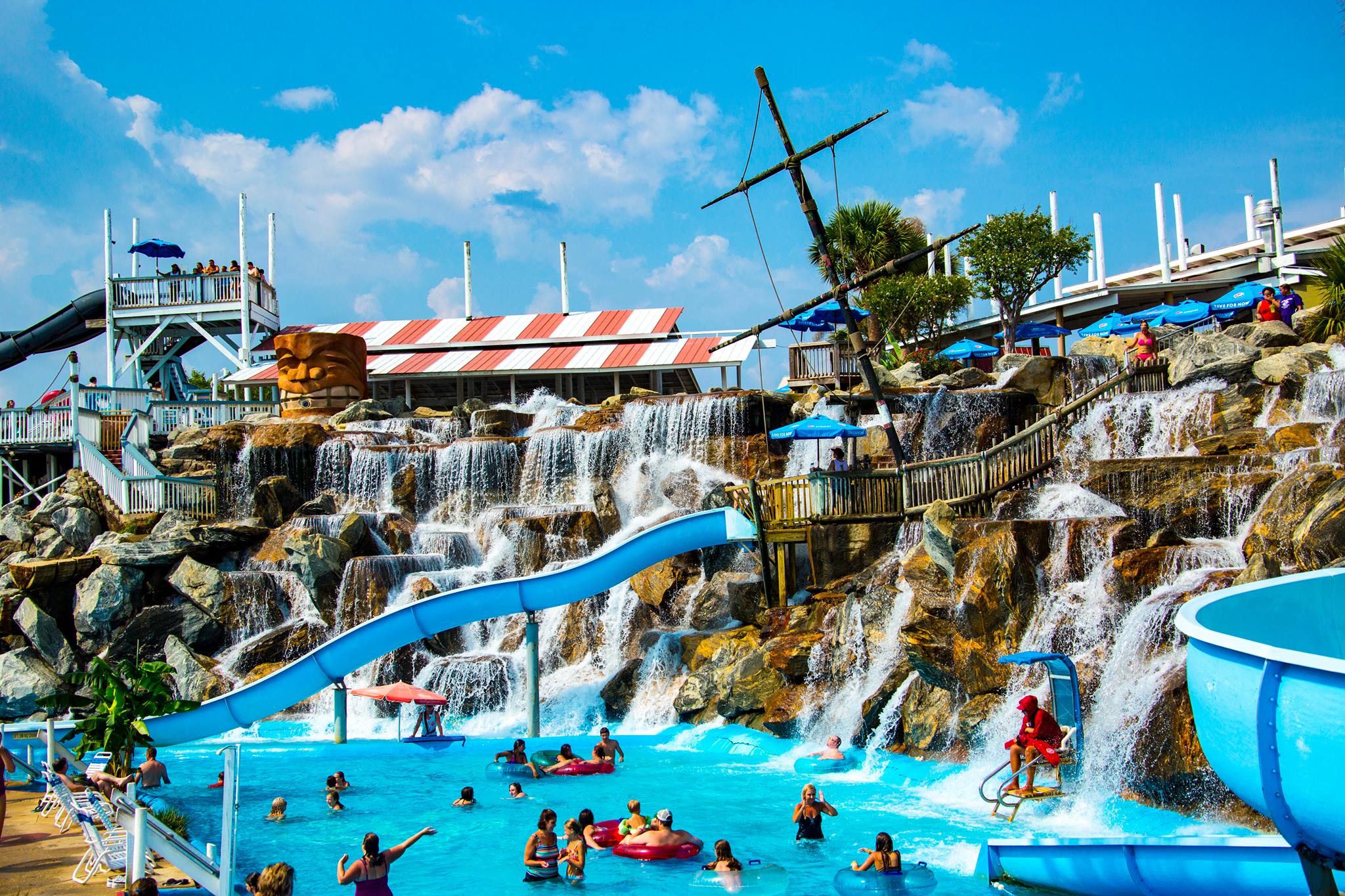 Credit: Big Kahuna's / Facebook
This next water park is located right in the heart of Florida. What makes Big Kahuna's one of the most loved water parks in Florida is the fact that it is jam packed with over 40 different types of rides and attractions. And of course, this wouldn't be a water park if some of those slides and attractions were built to make your heart drop. The latest attraction the Kowabunga Racer gives water lovers a chance to plunge up to 300 feet and race to the finish line on a "speed matt". Did we mention that all this is done down a slide that is a little longer than the length of a football field? The red white and blue theme of this water park is sure to draw your attention to it quickly. If you're looking for loads of fun as any thrill seeking adventure a would in and equally adventurous waterpark, then this place is for you.
9. Legoland, Winter Haven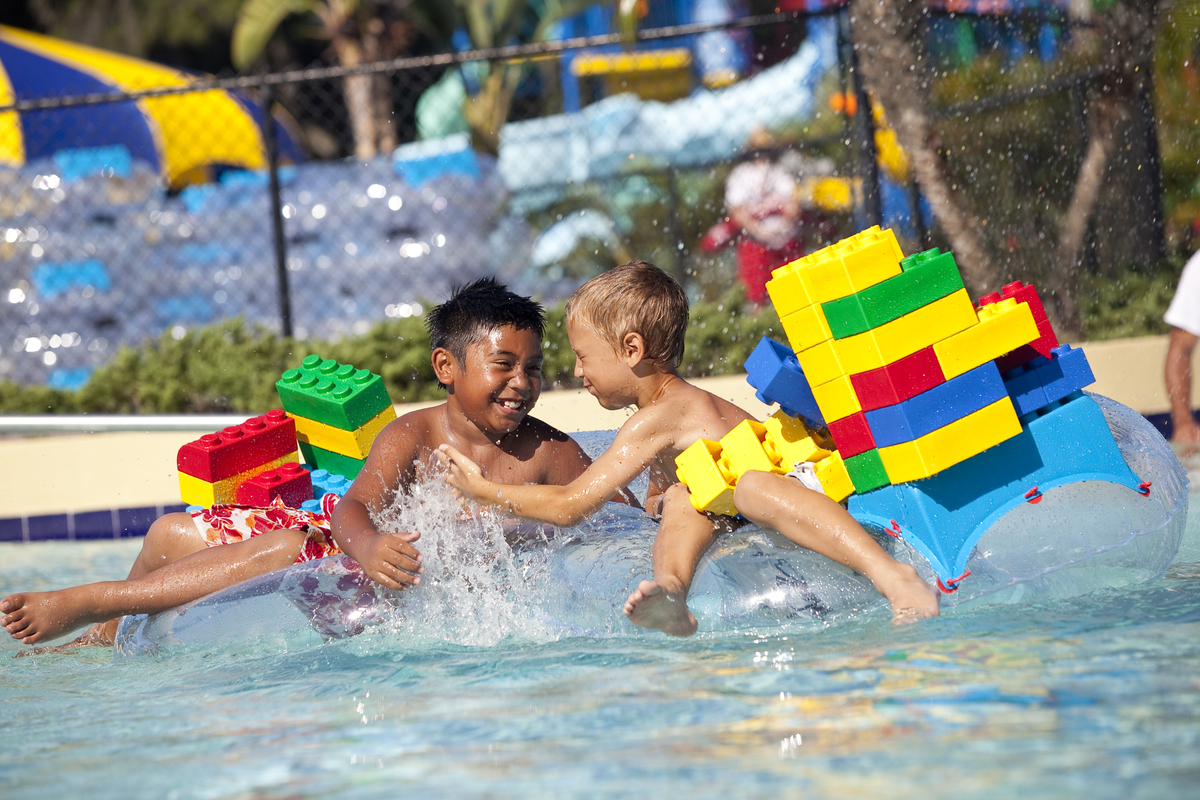 Credit: Chip Litherland, LOCK + LAND for LEGOLAND Florida Resort
If you want to go to a water park but are not too excited about all the thrills that waterparks all too often offer, then Legoland Water Park is where you want to be at. This is one of the best water parks in Florida because it is perfect for everyone who is traveling with youngsters. There are a variety of activities and rides you can participate in at this great park. Some of the main attractions include two large slides, a lazy river, and a water playground. We love that in standard Lego fashion, there is an attraction where you can create your own raft with giant Lego pieces. Be sure to make a stop at the joker soaker where there are three levels of slides waiting for you. Bring along the kids any and any other youngsters you might be traveling with and have fun at one of the best water parks in Florida.
Final Thoughts
From thrill seeking adventurers to low key water lovers, there are plenty of waterparks for every type of traveler. If you are planning a Florida trip sometime this fall season, then be sure to check out some of these awesome waterparks in Florida that are sure to offer plenty of wet fun!
Related Article: 6 Best Indoor Water Parks Around the World