The City by the Bay is chock full of things to do. It's also home to a thriving foodie scene. Come along with us as we explore the best Italian restaurants in San Francisco.
San Francisco wears many hats but that's what makes it so captivating. There has never been a better time to dine in the city. New places to eat are popping up what seems to be every week. While there are certainly plenty of places to grab a bite, we have our sights set on the best Italian restaurants in San Francisco. Here are our top picks in no particular order.
Our Picks for the Best Italian Restaurants in San Francisco
1. Barzotto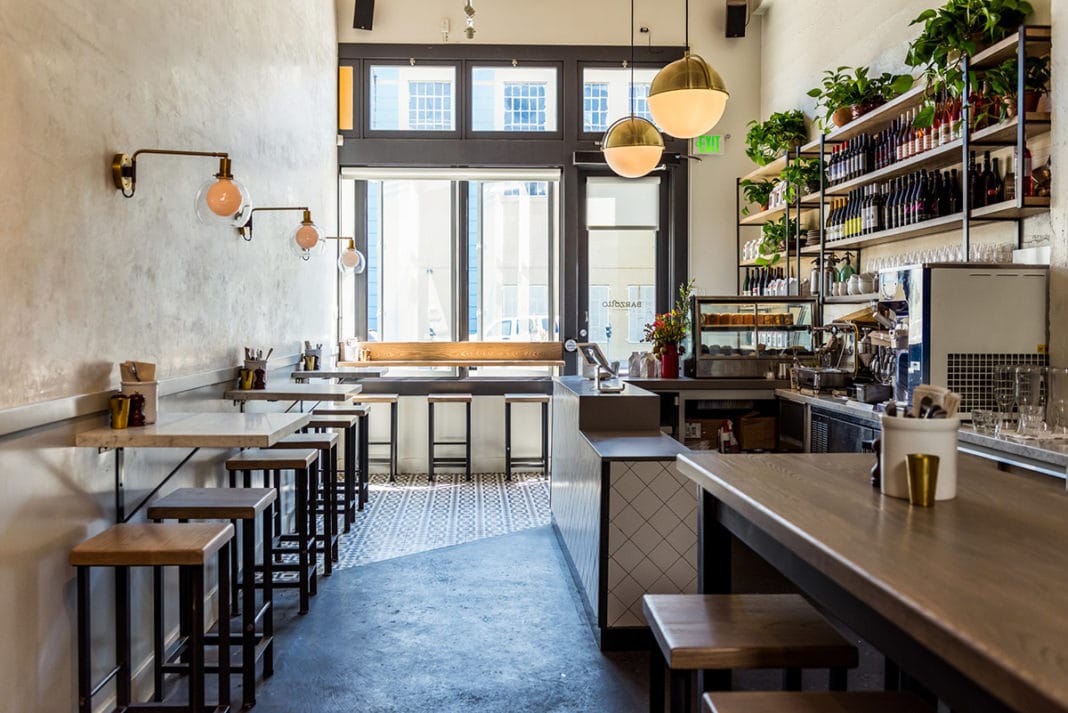 Credit: ​Barzotto
This casual American bistro serves homemade hand-rolled pasta and a slim menu of mains in airy environs. You'll find it right in the heart of San Francisco's mission, soon to become your home away from home. Whether you're out on the town with friends for some pasta, a large salad, crispy porchetta, or simply a glass of rose, you'll find what you need here.
Come and see the team hand-rolling pasta fresh every day using locally sourced ingredients from terrific farms in the Bay Area. And since Italian wines can be confusing, they've made it simple for you. All of Barzotto's wines are either $10 by the glass or $40 by the bottle offered in a light, medium, and full bodied selection of sparkling, white, rose, and red wines.
At the counter, you can also purchase dried and fresh pastas weighed by the pound as well as some flavorful pasta sauces and gelato. The full menu (which includes bottled beer and wine) is also available for carryout and delivery. Come and enjoy a delightful meal at this eatery, led by owner Mark Sotto and Chef Michelle Minori. Barzotto is one of the best Italian restaurants in San Francisco.
2. A16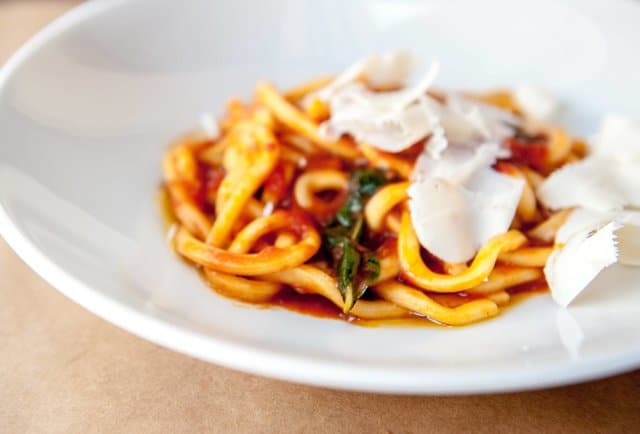 Credit: A16
Pizza lovers and wine fines unite to enjoy the flavors of Italy's soulful south. A16 is a bustling Italian eatery dispensing Neapolitan pizza, housemade pasta and more, all from an open kitchen. This pizzeria shares a name with the highway of the two seas which runs across the country from Napoli all the way to Bari. Their inspiration is particularly drawn from the region of Campania.
Executive Chef Nicolette Manescalchi oversees the menu, featuring fresh pasta, house butchered and house-cured meats, and authentic pizza pies. To complement the rustic fare, Wine Director Shelley Lindgren selects wine that highlight the grapes indigenous to Campania and other nearby regions.
3. Acquerello
Credit: Acquerello
This high-end restaurant serves Italian cuisine and wines served in a converted chapel with vaulted, wood-beam ceilings. It's been over twenty years since Acquerello first made its mark on San Francisco's culinary scene. There's no denying its rich decadence. Just beware. The prices are every bit as posh as the eats. In season, choose from menu options including a white truffle tasting menu that runs at $395.
There's also a three-course prix fixe menu running at $105. The menus are constantly changing but the prix fixe always offers the classics. On the menu, you'll find lobster and potato gnocchi with truffle butter, lamb, parsnip spice bread, and other delectable dishes. Acquerello is one of the best Italian restaurants in San Francisco.
4. Quince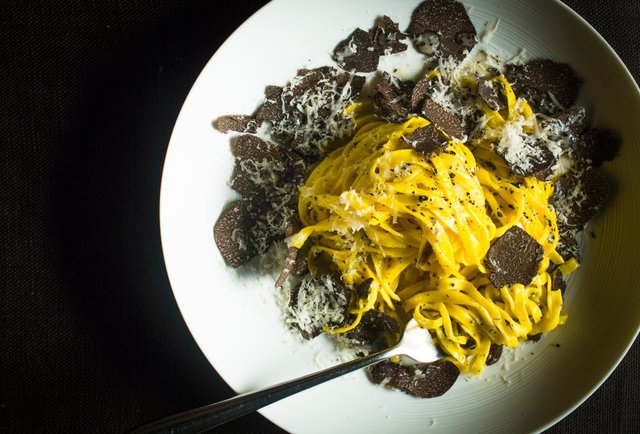 Credit: Quince
This celebrated upscale destination delivering seasonal, locally sourced cuisine & wines. Quince is the Michelin-star restaurant you're going to want to budget for. It's easy to say it's one of the best Italian restaurants in San Francisco. We've got to say – the  ambiance fits the bill. The $275 prix fixe menu in the dining room is based off of both season and availability.
Expect unusual dishes like garganelli with lobster, black trumpet mushroom, and spring onion. If the $275 price tag is a bit out of your range, don't sweat it. You do have other options. In the salon, there is an a la carte menu, composed of dishes from the nightly tasting menu. Here, you can take your pick from a more manageable $28 to $44 range – unless you dip into the caviar. Then, you're on your own.
5. Cotogna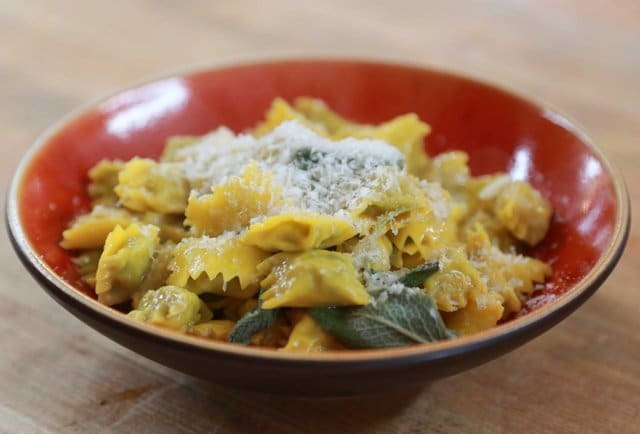 Credit: Cotogna
This popular eatery serves spit-roasted and grilled meat & fish, wood-fired pizza and house-made pasta. Located in San Francisco's Jackson Square, Quince is a casual, lively venue and a complement to the adjoining Quince Restaurant. You're going to absolutely love Chef Michael Tusk's fine dining establishment. Here, you can choose from menu items including antipasta bay shrimp with avocado, a summer squash blossom pizza, and white sea bass with red la soda potato. Cotogna is one of the best Italian restaurants in San Francisco.
6. Pizzeria Delfina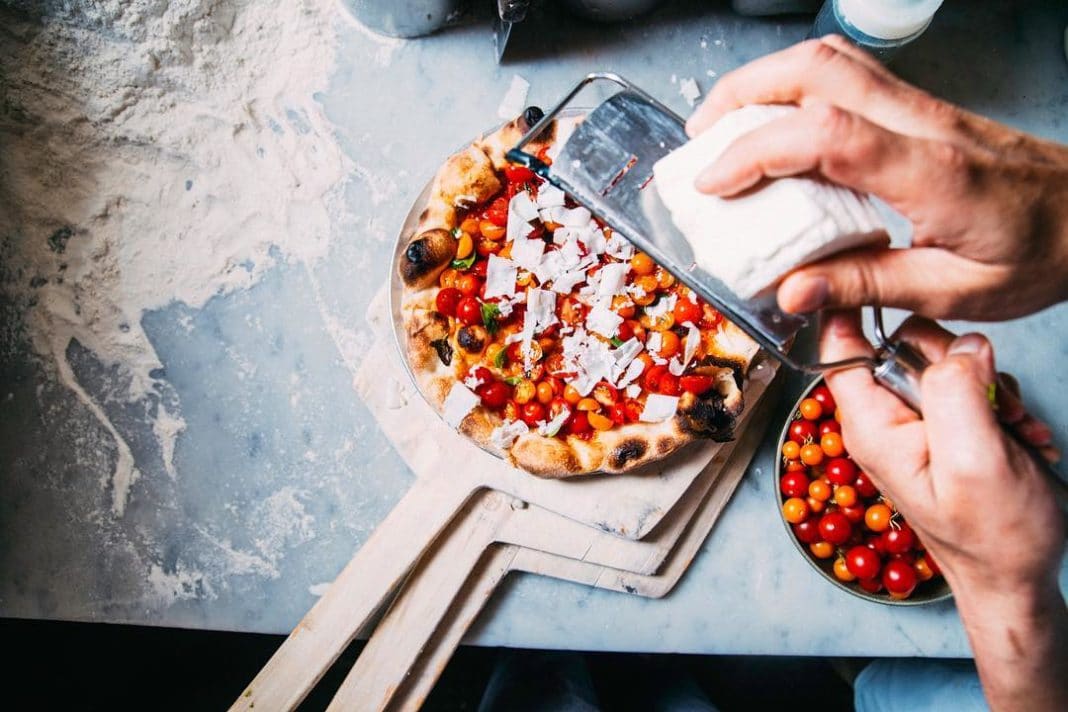 Credit: Pizzeria Delfino
This neighborhood trattoria offers homey Northern Italian dishes and a broad wine list in a casual space. Pizzeria Delfina is one of the best Italian restaurants in San Francisco. The menu offers so much more than traditional pasta and tomato sauce. The plum tomatoes and a hint of garlic add a little something extra to al dente pasta. This glowing mainstay is one of the most popular eateries in the city and with good reason. Just a heads up though – you will have to reserve a table about a month in advance.
7. Sociale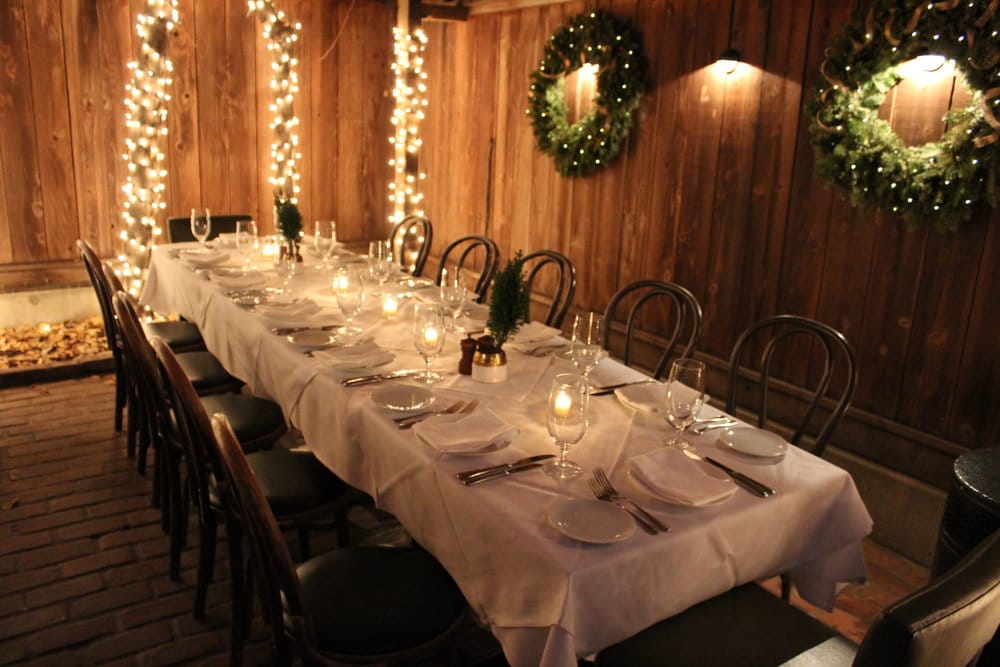 Credit: Sociale
This Northern Italian eatery serves seasonal fare in an intimate setting accessed via a side alley. You'll find Sociale located in the Presidio neighborhood of the city. The food is rustic, seasonal, and delicious, perfectly capturing the spirit of the region. Here, you can sit and enjoy a hearty braise, stuffed rich pastas, classic starters, and rustic entrees.
While the menu changes monthly, there are also a few classic dishes that stick around. Some of the local favorites include the duck pappardelle, game hen, and pici bolognese. California is home to many wonderful farms and wholesale companies that provide Social with seasonal produce, responsibly farmed meats, and local seafoods.
Pair some delicious appetizers and entrees with flavorful wines. The wine list is updated weekly, as the staff are always tasting, exploring, and adding to their wonderful in-house collection. Come enjoy a meal here and find your new favorite dinner spot. Sociale is one of the best Italian restaurants in San Francisco.
8. Fiorella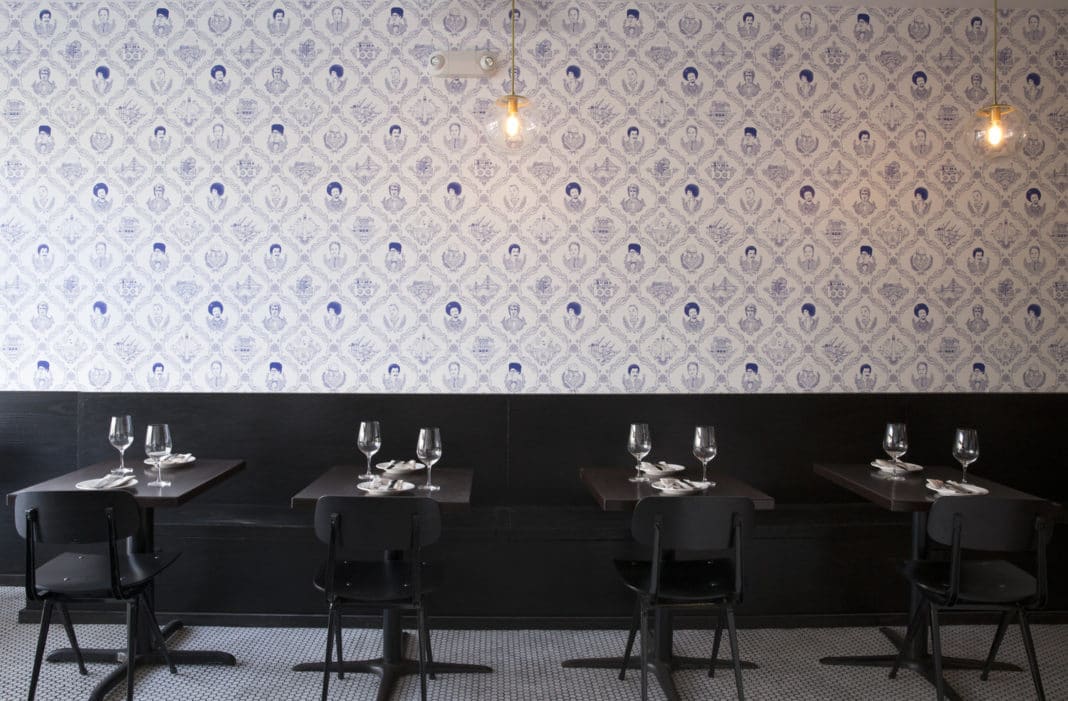 Credit: Fiorella
If you're looking for the best Italian restaurants in San Francisco, you've found it in Fiorella. This chic, cozy bistro dishes up elevated Italian pastas and wood-fired pizzas, plus wine and craft beer. Cheerful and bright, this space is offers a seamless blend of NY-CA-Italy vibes all in a quiet, foggy neighborhood.
Fiorella has shown everyone – locals and tourists alike – that pastoral Italian cooking is making a comeback. Don't just take our word for it though. Go try the al dente chitarra pizza and then get back to us. Or if the clam pizza doesn't wow you, we don't know what will.
9. Locanda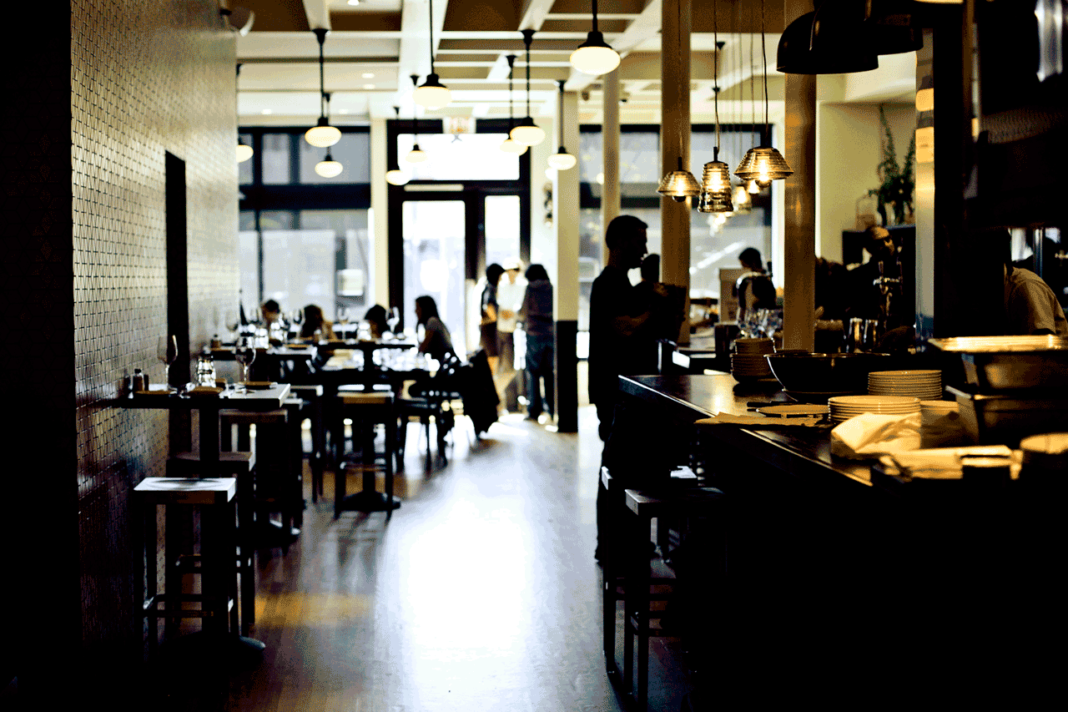 Credit: Locanda
Italian classics, cocktails, and a formidable wine list round out the menu at this local favorite. This Rome-centric offshoot restaurant has been a hit among the locals ever since they first opened their doors. Indulge in specialties like Jewish-style artichokes, a bowl of sour tripe, or some Amaro-based cocktails. If you're in the area early enough, try to catch brunch too – it's excellent. Locanda is one of the best Italian restaurants in San Francisco.
10. Seven Hills
Credit: Yelp
This lively Italian eatery serves farm-to-table Roman fare with an inventive twist in a candlelit space. Located in the Russian Hill Neighborhood, locals and tourists alike flock to taste this fresh, affordable food. With an emphasis on homemade pastas, the chefs at Seven Hills have honed in on authentic dining in San Francisco. A small but carefully-curated wine list complements the food well.
While you can't go wrong with anything one the menu, we certainly do have our favorites. highly recommend the heirloom tomato soup, insalata di prosciutto di parma, and the market fish. All of the wines are exquisite. It's no wonder that Seven Hills is one of the best Italian restaurants in San Francisco.
Plan Your Trip to Visit the Best Italian Restaurants in San Francisco
We hope you enjoyed reading our article on the best Italian restaurants in San Francisco. As you can see, this vibrant city offers so many opportunities for places to see and things to do. From a thriving art and cultural scene to an ever-growing international culinary and bar-hopping one, you will never run out of options when it comes to exploring the City by the Bay. After all, the west coast is the best coast.
Which one of the Italian restaurants on our list would you like to try? If you've been to San Francisco before and have some favorite spots, recommendations, or stories to tell, we would love to hear them. Let us know all about it in the comment section below.
Questions and Comments
Do you have any questions or comments for us? If so, we would love to hear them. Feel free to leave a message below. We will be sure to get back with you soon.
Related Article: The 10 Best Italian Restaurants in Los Angeles