Going on an east coast road trip? We have a life hack for you. Enter New Jersey and check out the best restaurants in Hoboken.
This fun town is a foodie paradise; there are so many places to explore. If you have some time to spend, you can fill up on a hearty, breakfast, lunch, or whatever here before you head off into the Big Apple. Not only will you save some money but it's a fun way to see some non-touristy off the grid scenes from a charming small town. The best Hoboken restaurants are right around the corner.
Since Hoboken was previously named one of the best culinary scenes in New Jersey, we knew we had to check it out for ourselves. Could it really live up to the hype? The answer is yes. Coming back happy and much less hungry, we can say with confidence that Hoboken is a magical melting pot filled with delicious foods from all over the world. Put yourself out there and try some new flavors. It's also a center for American dishes, easily contending with some of the bigger name cities out there.
Here Are Our Picks for the Best Hoboken Restaurants
1. Biggie's Clam Bar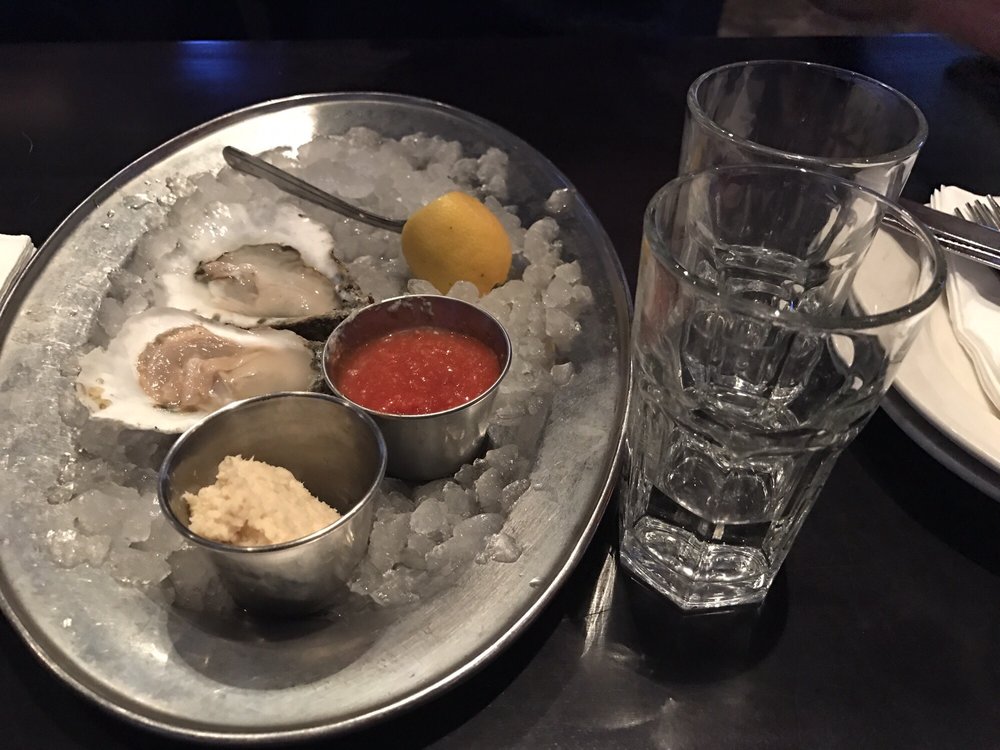 Credit: Biggie's Clam Bar
A well-known restaurant in the area, Biggie's is the spot where the locals come to hang out. You know you have found a good place when there is a line out the door for lunch and dinner. Putting it plainly and simply, their seafood is amazing. The prices are reasonable too. From the moment you walk in the door, the staff is warm and welcoming and the atmosphere lively. There's no doubt about it. Biggie's Clam Bar is one of the best Hoboken restaurants.
Whether you're traveling with the family or a group of friends, this is a great place to come. Widescreen TVs make it a fun scene for sports-watching and fans can enjoy a hearty meal before the game. While the city might be famous for its diverse culinary scene, Biggie's Clam Bar remains a tried and true American food stop.
2. Leo's Grandevous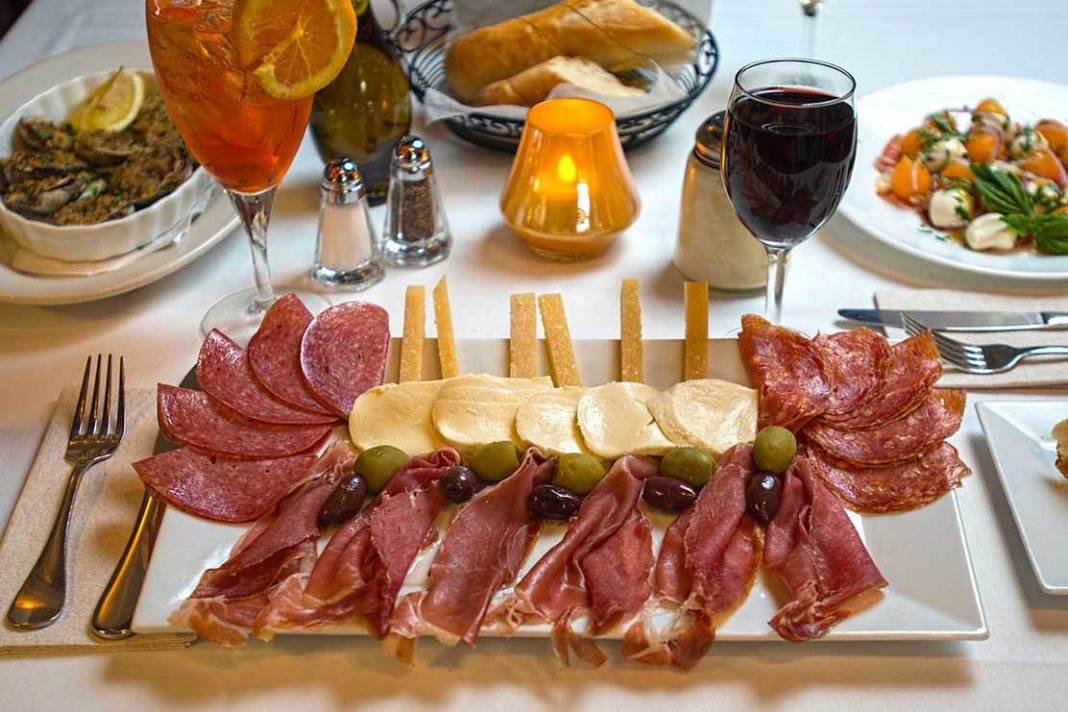 Credit: Leo's Grandevous
There is a reason why Leo's Grandevous made our list of the best Hoboken restaurants. With a menu of fine Italian dining options, it has been making guests happy since 1939. As you would expect from an authentic Italian restaurant, the portions here are beyond generous. Make sure you come hungry.
While the seafood dishes are tasty, we prefer to come here for the simple pasta and some wine. You really can't go wrong with the classics. Back in the day, it was frequented by Frank Sinatra fans, as his roots were in Hoboken. One of the highlights you can look forward to is some good tunes playing while you sit back and enjoy your meal.
3. Carlo's Bakery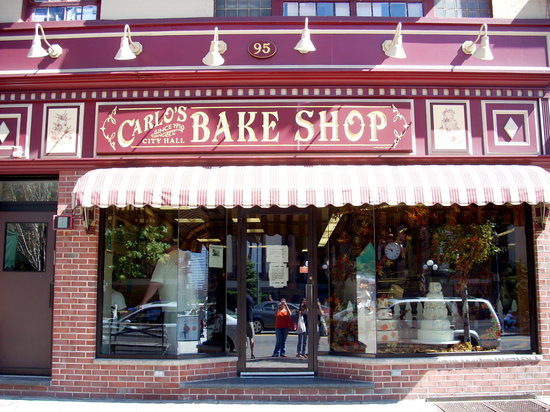 Credit: Carlos's Bakery
Known for their big selection of cookies, cannoli, and fancy cakes, Carlo's Bakery is one of the best Hoboken restaurants. They opened their doors way back in 1910 and have been making both locals and travelers happy ever since. This lovely locale is best known for its wedding cakes. Couples travel far to get one of these beautiful, delicious creations. However, their small cakes are equally as tasty and just as worthy to make the trip for. Why not take the kids for an act after dinner treat?
But wait. That's not all. Did we mention that they also sell cooking classes and bakeware? So, if you are interested, you can try your hand at whipping up some of these sweets. Just be warned; the sugary confections are addictive. You won't want to visit here only once. Recently, the master baker on staff, Buddy has appeared on the Food Network Channel and his cake was voted as the best in the entire country. If this doesn't convince you to visit, I don't know what will. This certainly secured Carlo's Bakery as a top institution. Make sure you carve time out of your vacation to visit here.
4. Karma Kafe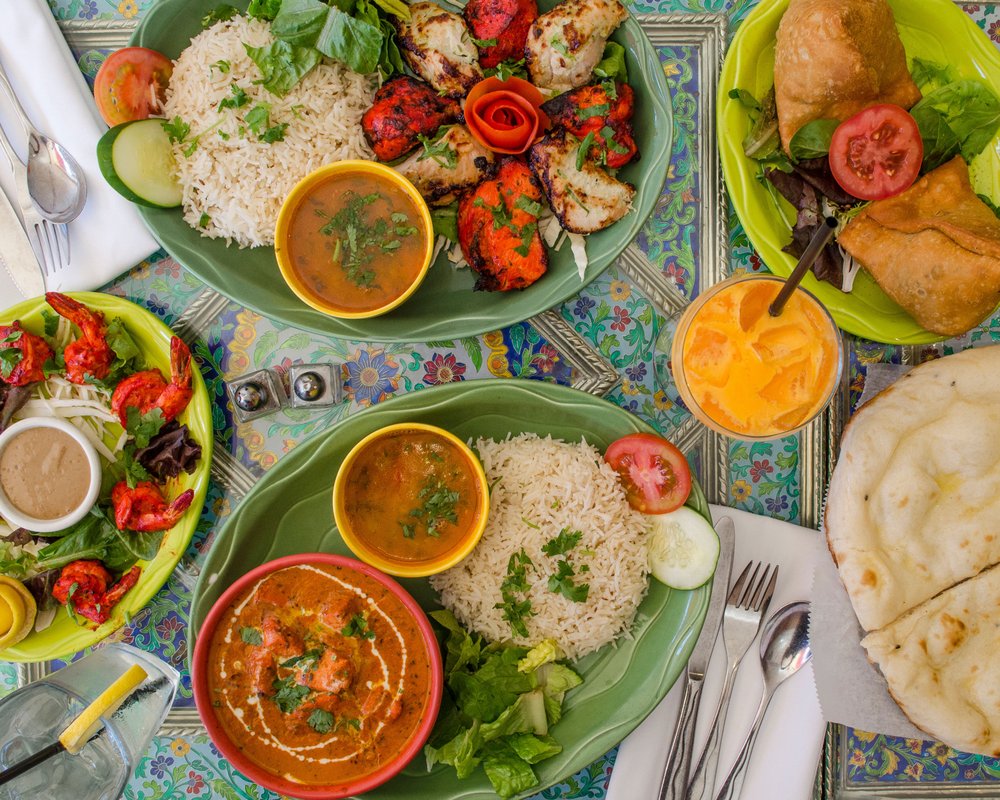 Credit: Karma Kafe
Sometimes the best eateries are the hole in the wall locations. Don't pass up on Karma Kafe. While the outside may seem simple and unassuming, the interior is warm, lively, and the menu is delightful. Choose from a large menu of carefully hand-crafted dishes and ingredients. Some of our favorite items include tikka caesar salad, crab cakes, and traditional curry and vegetable dishes. Don't even get us started on their lassis.
If you haven't tried these drinks before, they are nothing short of perfection. A sweet, creamy drink, lassis are a magical blend of yogurt, water, spices, and sometimes fruit. The mango one is our favorite. A savory style dessert, they are often flavored with ground and roasted cumin too.
Don't know where to begin on the menu? Ask the attentive staff. It is always helpful to get an in-person recommendation. Indian food can often be spicy, so make sure to let them know your preferences and tolerance when it comes to handling hot foods. If you happen to visit Karma Kafe during the summer months, their outdoor patio offers the perfect place to post up, soak up a little sun, and people watch.
5. Los Charritos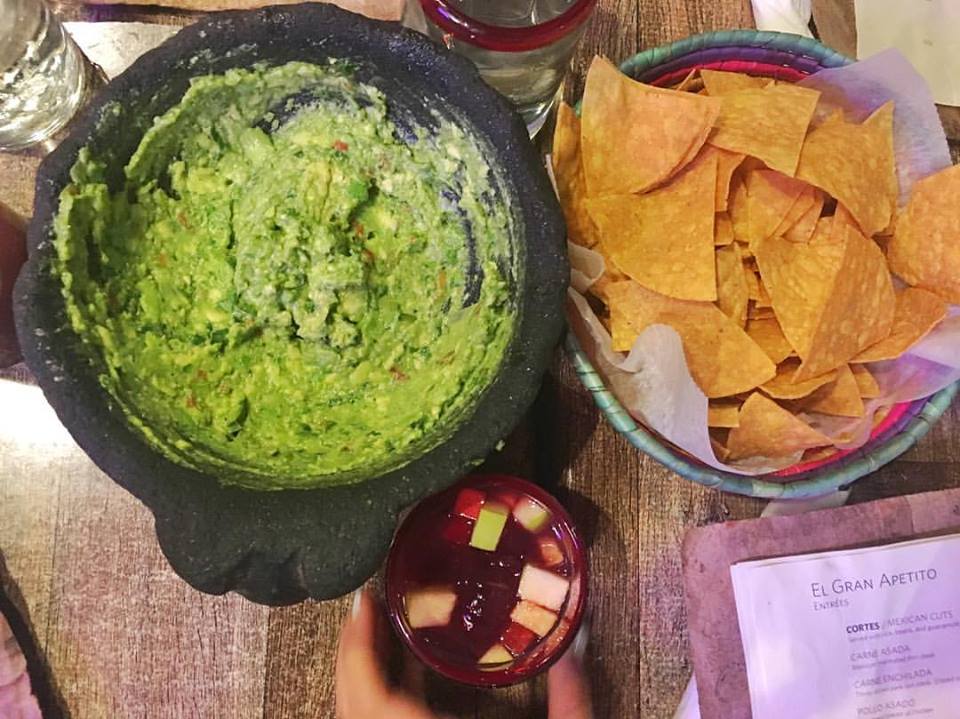 Credit: Los Charritos / Facebook
We told you that this town has a diverse culinary scene. From Indian food to Italian dishes and Hispanic favorites, Hoboken runs the gamut of flavors and international styles. Los Charritos is a standout locale among them all. Come and experience authentic Mexican cuisine as it was meant to be. With three different locations, there is sure to be a convenient stop for you along your travels. Vegetarians, the downtown Hoboken location has plenty of menu items just for you.
The delicious dishes here are somehow even better when paired with the house red sangria. And while this might not be the largest and most well-known restaurant in the city, their menu is good enough to rival the long-time local favorites. They serve some of the best guacamole for miles around and their nachos and chips are great appetizers. Los Charritos is one of the best Hoboken restaurants.
6. Cucharamama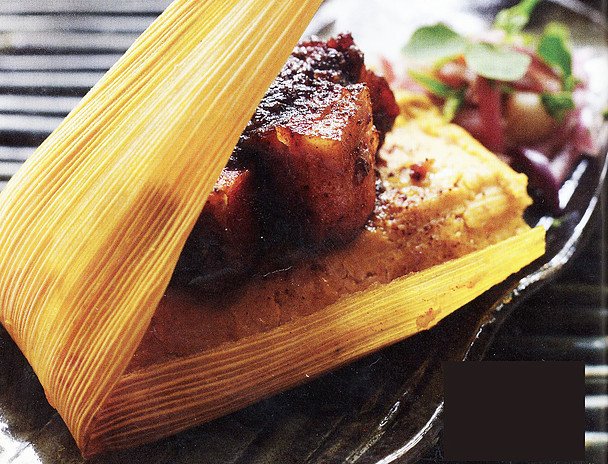 Credit: Cucharamama
When it comes to South American eats, this is the place to be. Since 2004, Cucharamama has been winning over hearts and filling stomachs of locals and tourists alike. This isn't your typical chain-style Mexican eatery. Quite to the contrary, it serves up a wide variety of exciting South American flavors. Most of the influence can be traced back to Ecuador and the Central American dream destination, Costa Rica.
At the center of the restaurant, is a charming wood burning stove. The atmosphere is warm and cozy from the moment you enter the front doors. You will feel entirely at home. The stove is the source of many of the menu's delicious meals. Do Argentinian sausages and Peruvian marinated chicken make your mouth water? Then you have come to the right place.
As if that weren't enough, the interiors are Instagrammable. The furnishings are tasteful and both the indoor and outdoor spaces offer fun scenery to enjoy with your meal. Ambiance really makes a big difference to us when it comes to eating out. While the menu is important, dining is about the overall experience. In the event that the seating is full, grab a spot at the bar and indulge in some of the delicious tapas-style dishes. In our book, Cucharamama is one of the best Hoboken restaurants.
7. La Isla
Credit: La Isla
Craving a little taste of Cuba? Make your way over to La Isla Restaurant where the vibes are upbeat and the food is memorable. More often than not, this affordable eatery has long queues outside, indicative of its fond place in the local community. If you have patience enough to brave the line, you are in for quite the treat. The dishes here are truly one of a kind. Exciting recipes and fresh ingredients come together to create mouth-watering food you will come back for again and again.
Here's the best part. No matter how many times you come back, you will never get bored. The daily specials are a great way to mix up your order. They are also open for brunch. You'll constantly hear the locals raving that the French toast at La Isla is the best that you will find in the entire city. They are not wrong, you know.
Plan Your Trip to Visit the Best Hoboken Restaurants
We hope you enjoyed reading our picks of the best Hoboken restaurants to grab a bite and brew. As you can see, this gem offers a variety of places to choose from. From casual food to fancy dining and international cuisine, there's surely something here for all tastes. There are so many things to do in New Jersey for the curious traveler.
Take time to enjoy the best Hoboken restaurants. Beyond the old town and main tourist attractions lies a diverse vibrant, and culturally rich city to be explored. See it all – hip bars, buzzing markets, and a flourishing art scene. While it may be tempting to hit up all of the hot spots at the top of Google search results, go a little off the grid.
While we recommend visiting at least one mom and pop shop restaurant for the experience, our favorite locations are the understated locals' favorites. If you really want to get a good feel for the culture, check out charming small cafes and quirky artist's bars. Diving into the heart of Hoboken will make your trip memorable and who knows, maybe you will make a few new friends along the way too.
You'll find the best places and make the best memories when you don't have a plan. Try not to travel with too much of a sense of anticipation. Let the city guide you. Be excited by the unexpected. Try something new. Push your limits. More often than not, you'll be pleasantly surprised at what you find.
While you're there, why not take a little road trip and see the state? From the natural beauty of the landscape to burgeoning metropolises, this state (and the east coast in general) is not short in the adventure department. Regardless of what kind of vacation you are seeking, there is truly something here for every type of traveler. Are you ready to visit the best restaurants in Hoboken? From exploring the top things to do to scoping out the foodie scene, or catching up on some much-needed R&R, you'll find it all here.
If you've been to Hoboken before and have some recommendations for us on where to eat, let us know. We always enjoy learning about new places and your favorite spots – even if they didn't make the list. Which one of the restaurants on our list would you like to visit the most? Feel free to let us know some of your favorite stops and hidden gems you found along the way. We'd love to hear them. P.S. While you are here, why not visit Atlantic City?
Related Article: Fun Places to Visit in New Jersey Today