Summer's warm spell & sunny days have a few weeks left. Why not make the most of it & visit the best places to travel in August?
While you've probably been waiting for your great escape all summer long, there's something to be had for sticking it out. The end of summer not only means the major heat wave is over. But there are also fewer tourists. So enjoy the longer days, balmy breezes, and hopefully snag a beach or two all to yourself. Besides a little sun and sun, we'll be getting a little culture too along the way. Come with us as we show you the best places to travel in August for your vacation fix.
Here Are Our Picks for the Best Places to Travel in August
1. Maui, Hawaii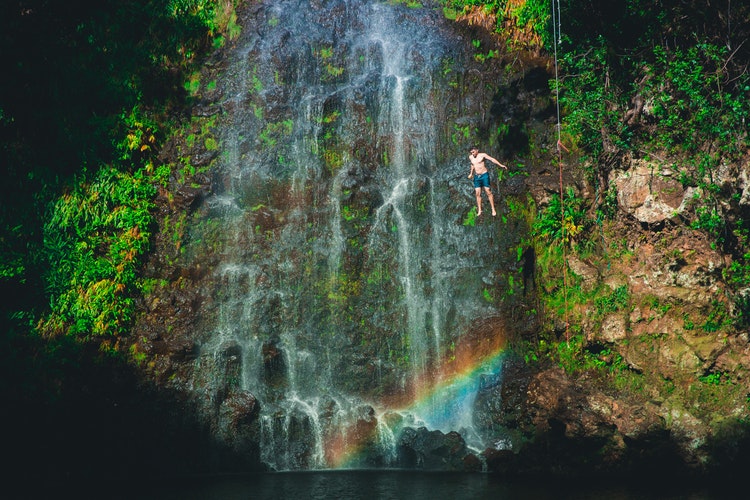 Okay, so we know most people think of Maui as the touristy family island. But it doesn't have to be. And even if you do end up taking the fam or it's just you, there's something for all tastes. In August, the beaches are not nearly as crowded. Go swimming out in the waves, bring your snorkel gear to explore coves and coral reefs, or book something a little more adventurous like windsurfing.
Golfers have their pick of resorts and world-famous greens, all with views so stunning they forget what they came out for anyways. Historic Lahaina Town is teeming with restaurants, shops, and cute little cafes to poke into for a quick cup of coffee. Visitors can explore miles of pristine sand, visit farms and pastures, or relax poolside. Being the adventurers that we are though, we have to tell you about a few off the grid spots. Rent a jeep and head out from the town.
The Pools of 'Ohe'o (aka Seven Sacred Pools) should definitely be the most popular attraction in Maui. Located in an idyllic river valley, the trees give way to a stunning opening carved by millennia. The rainforest stream gives way to cascading waterfalls and plunge pools until it empties into the deep blue Hawaiian ocean. The most accessible pools are perfect for swimming and cliff jumping, making it a popular spot for travelers and locals alike. Maui is definitely one of the best places to travel in August.
2. Cape Cod, Massachusetts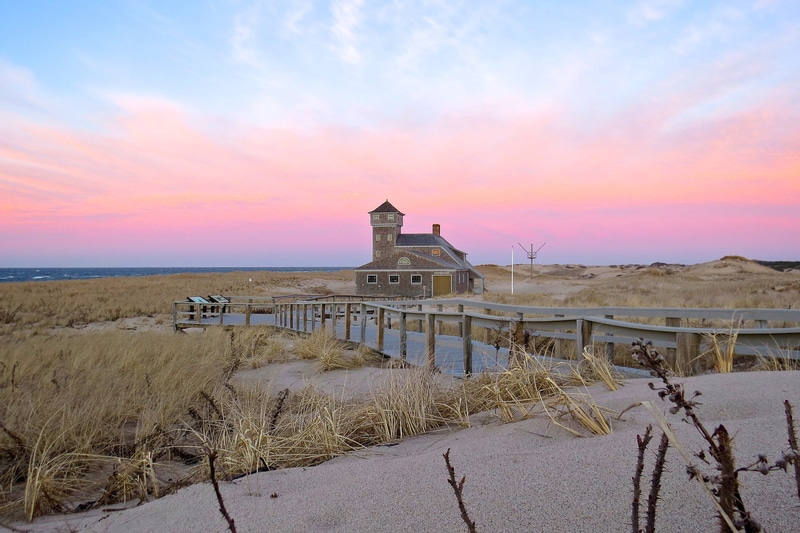 Have you ever been to the east coast in the end of summer? There's a reason why Cape Cod is a popular summer destination. Great weather, dune-lined beaches, nature trails, live entertainment, and fresh seafood all make for a great getaway. If you ask us, it's one of the best places to travel in August. Cape Cod extends from southeast Massachusetts just about 80 miles from Boston.
Provincetown is also a great spot for whale watching and taking a boat tour. The town is home to a museum and the country's largest granite structure, the Pilgrim Monument, commemorating the ship's landing in 1620. If you're looking for a place to call your home base for the week, consider the Ocean Edge Golf Resort and Club. Rooms at this beachside mansion offer golf and villa views, a restaurant, spa, tennis, and activities for the kids.
3. Florence, Italy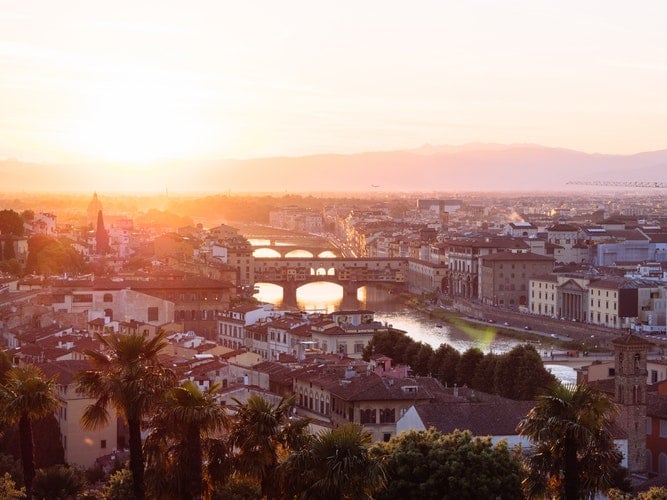 While Florence is a wonderful city to explore any day of the year, it is certainly one of the best places to travel in August. The weather is warm and many of the locals head out for vacation. The result is a quieter town with more space to enjoy breathtaking architecture and millennia of a rich history. Here, the gelato is plentiful and wine is free flowing. One of our favorite things to do is to stop by a local market and pack a picnic for the day. For only ten Euros, you can have quite the feast.
While the view from the Ponte Vecchio is lovely, there's another that is even better. The Piazzale Michelangelo offers stunning views. In the evenings, you'll find locals here with bottles of wine in one hand and a baguette in the other. The sweeping space gives way to a magnificent panoramic view of the city. Brunelleschi's Dome pokes above terracotta roofs and cobblestone roads. Only as the sun tucks behind the horizon, leaving a warm glow and the wine buzz begins to settle in, will you begin to feel the true magic of this place.
4. Ottawa, Canada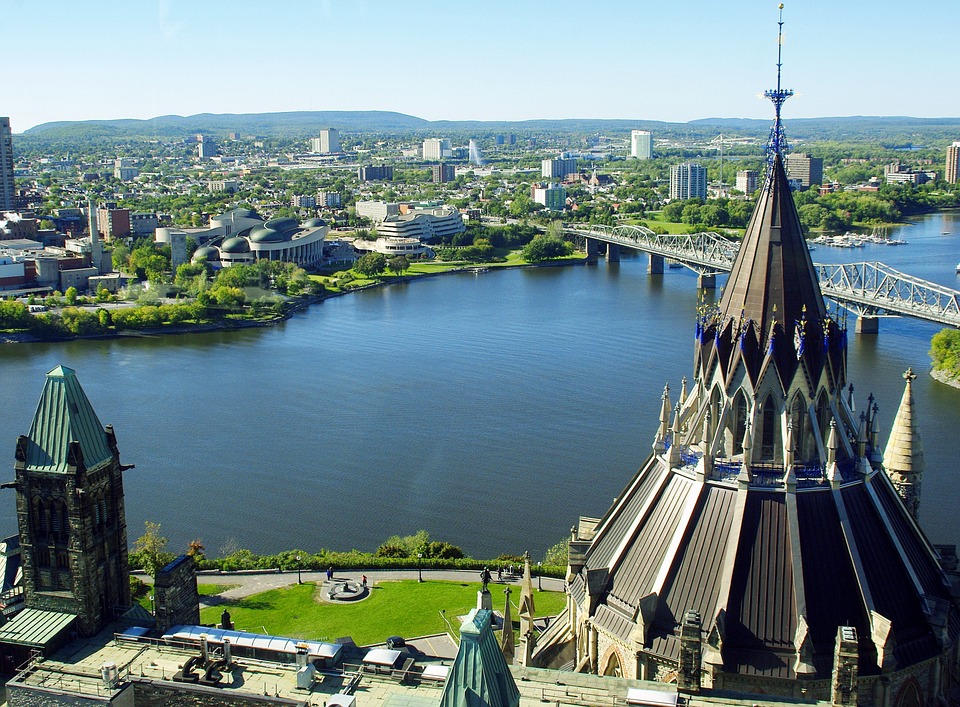 Ottawa is one of the best places to travel in August. Temperatures hover in the mid 70s, just perfect for walking to take in the sights. If you're looking for a scenic spot, the UNESCO World Heritage Site Rideau Canal offers canoe tours with beautiful views of the city. You'll also get a fascinating history lesson about the canal's construction around 200 years ago.
After you've finished your tour, you can take the kids to the Agriculture and Food Museum to see the farm animals. The Canada Science and Technology Museum also hosts some fun exhibits and digital experiences for the whole family. When you're ready for some outdoor adventures, head north. The Ottawa River at the edge of the city is a prime spot for both whitewater rafting and fishing. Dows Lake also has some spots where visitors can rent canoes, paddle boards, kayaks, and stand up paddle boards.
5. Budapest, Hungary
Budapest is one of the best places to visit in August. This is the month of summer festivals, concerts, and parties. One of our favorites is the month-long Vajdahunyad Castle Summer Music Festival. While it kicked off July 2nd, you still have until August 14th to catch it. But the fun doesn't end there. St. Stephen's Day begins on August 19th with concerts and pop-up food stalls, ending the following day in a spectacular display of fireworks and an air show.
After you soak up a little bit of the local culture, it's time to explore. Beautiful architecture attests to a rich legacy. Since the time of the Roman empire, Budapest has been known for its thermal springs. Historically used for their healing properties, they are now a hot spot (all pun intended) for those seeking out a little leisure. Our favorite is the Szechenyi Baths. Here, you'll find 15 thermal baths, three swimming pools, and Saturday evening summer parties. A UNESCO World Heritage Site, Budapest offers a world of wonder to explore.
6. Chautauqua-Allegheny, New York
While it's certainly less famous than its Niagara Falls neighbor, this sliver of New York deserves a lot more attention. Home to lakes, mountains, and small town charm, Chautauqua-Allegheny is the perfect blend of nature and and old-timey city. You'll find it tucked away in the southwestern corner of the state, boasting two state parks. Allegany and Lake Erie offer beaches, picnics, boating, horseback riding, cabins, campsites, and more.
After spending a weekend camping, go check out Midway State Park right on Lake Chautauqua. Here, you'll find a historic amusement park dating back to 1898 with rides, mini golf, an old arcade, go-karts, museum, and picnic grove. Get your summer fix of activities in at one of the best places to travel in August.
7. Tahiti, South Pacific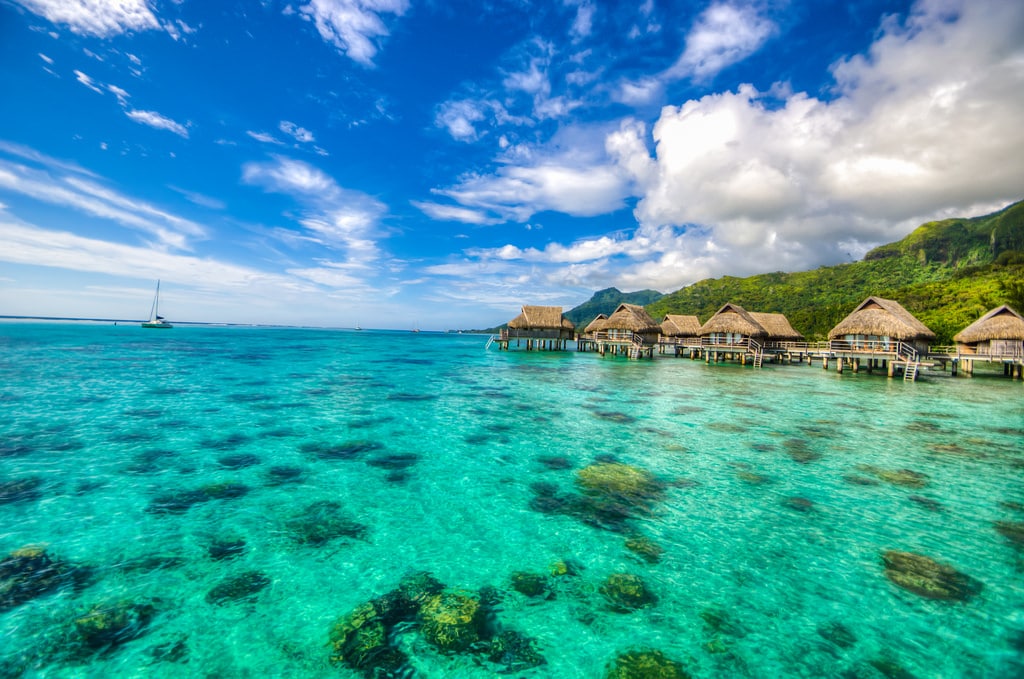 Halfway between California and Australia, Tahiti is just an eight hour flight out of LAX. This exotic and inviting island in the South Pacific is one of the best places to travel in August. It's particularly popular as a vacation spot for couples. The weather is warm and mild, ranging from the high 60s to mid 80s. When you're looking for some adventure, diving and snorkeling are popular activities. Exploring coves around the island, you'll find spectacular sea life including turtles, rays, sharks, and colorful tropical fish.
In just a few days, the Tahiti Pro Teahupoo Men's Surfing Championship Tour kicks off. It runs from the 10th to the 21st of August, a perfect excuse to spend your days lounging on the shore. If you're lucky, you'll get to see some Humpback whales who spend their summers around the island. Tahiti encompasses 118 different islands spanning over five archipelagos. If you can, rent a boat tour out to the nearby island of Huahine. Less traveled than Tahiti and Bora Bora, it is no less beautiful. Lush forests, authentic villages, and a lovely taste of old Polynesia awaits you.
8. Jackson Hole, Wyoming
You'll be hard-pressed to find a more beautiful spot than this western town. It's one of the best places to travel in August. While most people probably don't think of Jackson, Wyoming as the perfect vacation escape, they really should. Framed by a panoramic view of snow-capped mountains and lush green fields, this is where wildflowers flourish and wild animals run free. In Grand Teton National Park, summer activities abound. Trails for hiking and mountain biking abound, the Snake River is the perfect place for white water rafting, paddle boarding, or just lazy river riding.
Through the 18th of August, the annual Grand Teton Music Festival is presenting operas, symphonies, family concerts, movies, and more. As fitting to a western town, there are also stagecoach rides, horseback trail rides, and rodeos. After you get your fill of nature and family fun, we have something for the adventurous spirit. Via Ferrata takes guests on an assisted climbing tour along granite walls high above the valley floor. You'll find some of the most spectacular views in all of Jackson Hole right here.
Book Your Trip and Explore the Best Places to Travel in August
Summer's not over yet. Several weeks of warm weather, sunshine, and adventure await you. The best part about waiting until the end of the summer season to travel is that the prices have come way down. Our picks for the best places to travel in August are not only beautiful but affordable. The heat and crowds have subsided too.
While you'll certainly run into a few other tourists along the way, chances are, you can scope out a section of sand all to yourself if you'd like. Now's the time to book your last minute vacation and treat yourself to the getaway of your dreams. The only question remaining is where do you want to go?
Questions and Comments
Do you have any questions or comments for us? If so, we would love to hear them. Feel free to leave a message for us below. We will be sure to get back with you soon.
Related Article: The 17 Best Places to Travel in June