With summer well on its way, one of the trending travel topics is 'things to do in Madrid.' It's easy to see why. A golden metropolis, no city on earth is more alive; its people and culture are vibrant.
Few cities offer such a rich cultural and artistic history as Madrid. You'll find yourself wanting to return here again and again. For centuries, Spanish dominance pronounced a powerful display in the streets through ornate cathedrals and fine architecture. Masterpieces by famous painters such as Picasso, Dali, and Miro hang in world-class galleries. Roam the streets and explore all the wonderful things to do in Madrid.
Europe's Culinary Capital
For many travelers, Spain is synonymous with Barcelona and humble foods. But Spain is more than fresh Catalonian seafood and swarms of fanny-packed tourists. If you're looking for a more sophisticated European getaway, Madrid is the place to be.
Just So You Know
Here, you'll find lovely 18th-century landmarks towering over obscure shops and cafes. Little pieces of history lie everywhere. Due to recent rezoning, the city is now more pedestrian friendly than ever before. The mellow culture will have you roaming the streets from sunrise to sundown. Don't be surprised if you see whole families walking the streets into the wee hours. Last but not least, here's a tip. Don't try to buy anything around 4 PM. Everything closes for siesta (aka adult nap time).
The Nightlife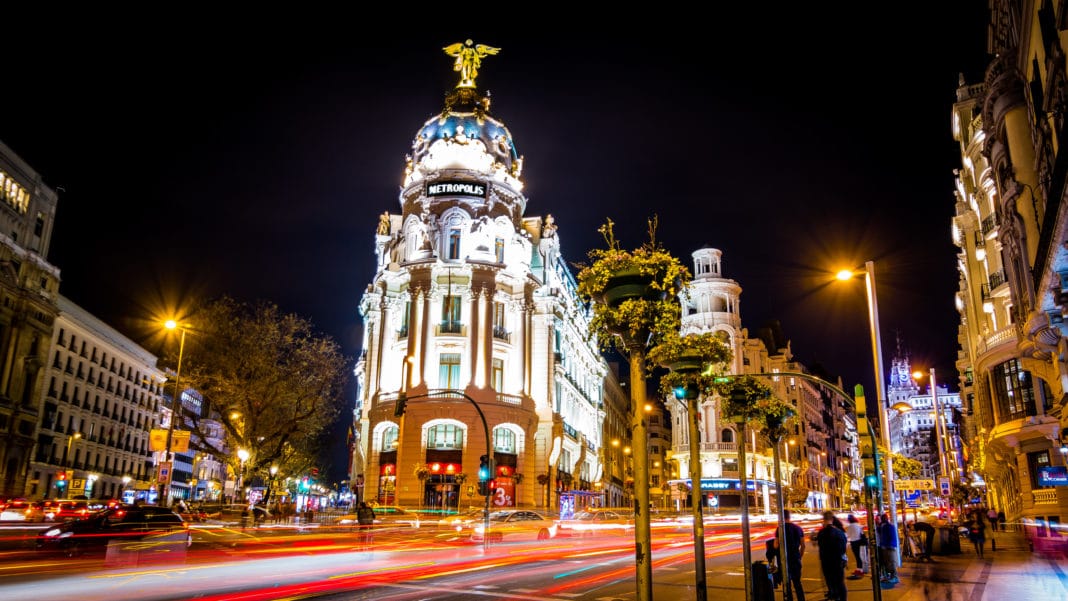 Madrid nights are amazing. After a day of exploring and a night of fine dining, take to the streets for ultimate excitement. Every corner comes alive with music, laughter, and free-flowing wine. This city seems to have more bars than any other on earth. Lively cocktail bars and nightclubs teem with unending marcha. Step out and find yourself swept in the moment of a crowd dancing till the sun comes up.
What to See and Things to Do In Madrid
First things first. Hit up Puerta del Sol, the main public gathering spot of the city. This historic square was built in the 15th century as a fortification wall. Today, it's a place where locals and travelers alike gather to enjoy balmy weather all day and night. Home to a whole slew of shops, it's a great place to grab a beer.
1. Convent of Corpus Christi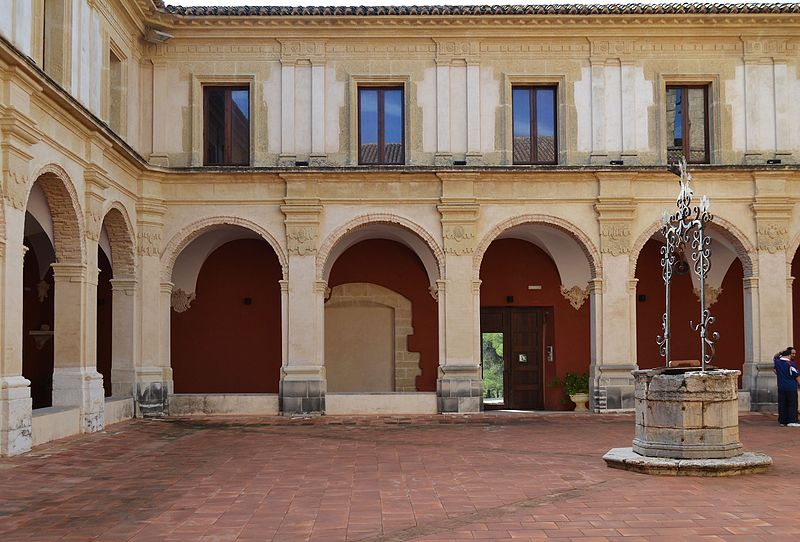 Make sure you also stop by the Convent of Corpus Christi, a lovely 17th-century convent a few blocks away. Here, mysterious nuns sell cookies through a picture-sized window near the front of the building. Finally, check out the Royal Palace, home of the Royal Family. Come night, this gorgeous 18th-century building is magnificent. Let's get started. There are so many things to do in Madrid.
2. Museo del Prado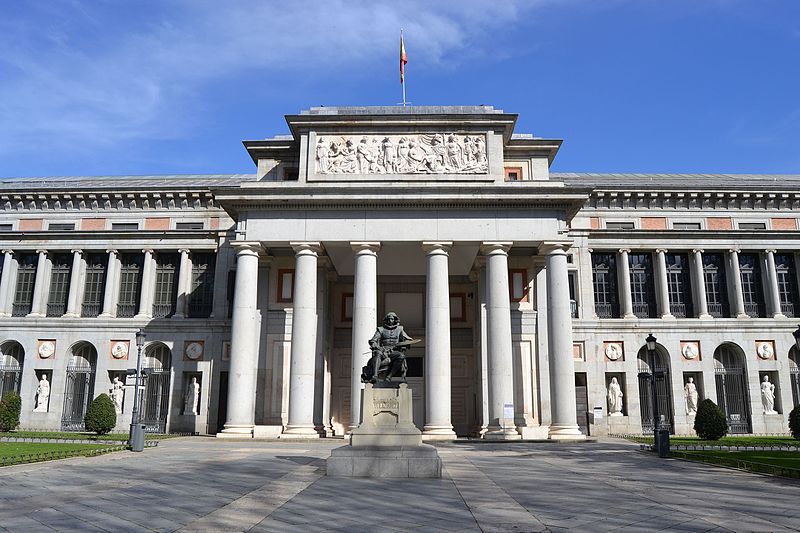 This is a top choice museum in the city. With more than 7,000 paintings held in its collection and 1,500 on display, Museo del Prado truly is a window into Madrid's soul. Some of the most famous works held here include the royal paintings of Velazquez and the dark paintings of Goya. Spend as long as you can here during the day or plan a series of visits throughout your trip.
You'll find the entrance to the Museo del Prado over at the eastern Puerta de los Jerónimos. Once inside, grab a pamphlet with a map of the grounds and features on top exhibits. It lists the Prado's room numbers for all major artists as well.
History of the Museo del Prado
The Museo del Prado has quite the history. Its western wing was completed in 1785. Originally designed as a house of science, Napoleon's troops occupied its walls during their occupation of Madrid. Following the end of their occupation in 1814, Napoleon King Fernando VII chose to use the palace as a museum. Five years later, the museum opened with 311 paintings on proud display.
3. Explore Incredibly Cheap Markets, Bars, and Restaurants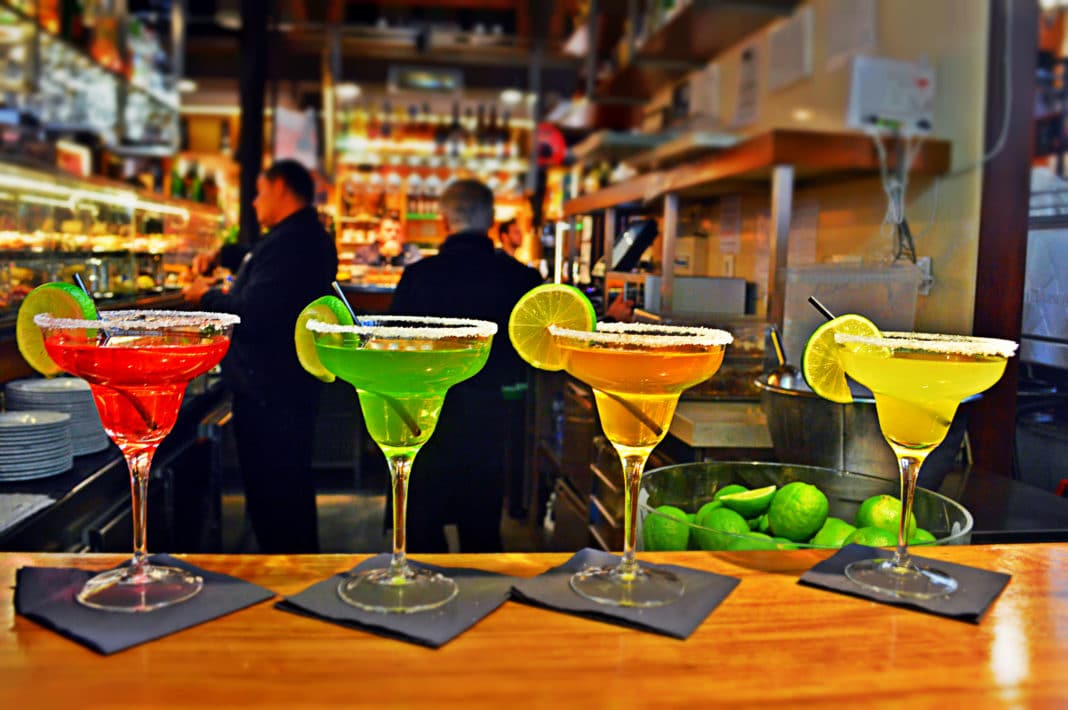 Spaniards love a good meal. And with all the amazing wines, tapas, and charcuterie platters floating around, who could blame them? Of all the things to do in Madrid, we love indulging in the foodie scene. In this part of Spain, meals are pretty affordable. You can go out and enjoy a great three-course meal, dinner and drinks for two for about $35 USD. The deals are as ripe as the freshly-pressed grapes.
Eat like a local and head to Mercado de San Miguel, a cheerful indoor market. Here, you'll enjoy local treats like spicy chorizo, fresh sushi, flaky pastries, and plenty of sweet sangria.
Dinner
For dinner, nothing beats DiverXO, a three-Michelin-star delight serving up artful dishes that push the limits of fusion cuisine. Servers bring you your food on canvasses and paint your dishes with sauce. Chef David Munoz learned his craft under the tutelage of Hakkasan and Nobu. Needless to say, it's no surprise that Iberian traditions flow effortlessly when juxtaposed with culinary creations from China and Japan.
4. Shop Til You Drop at El Rastro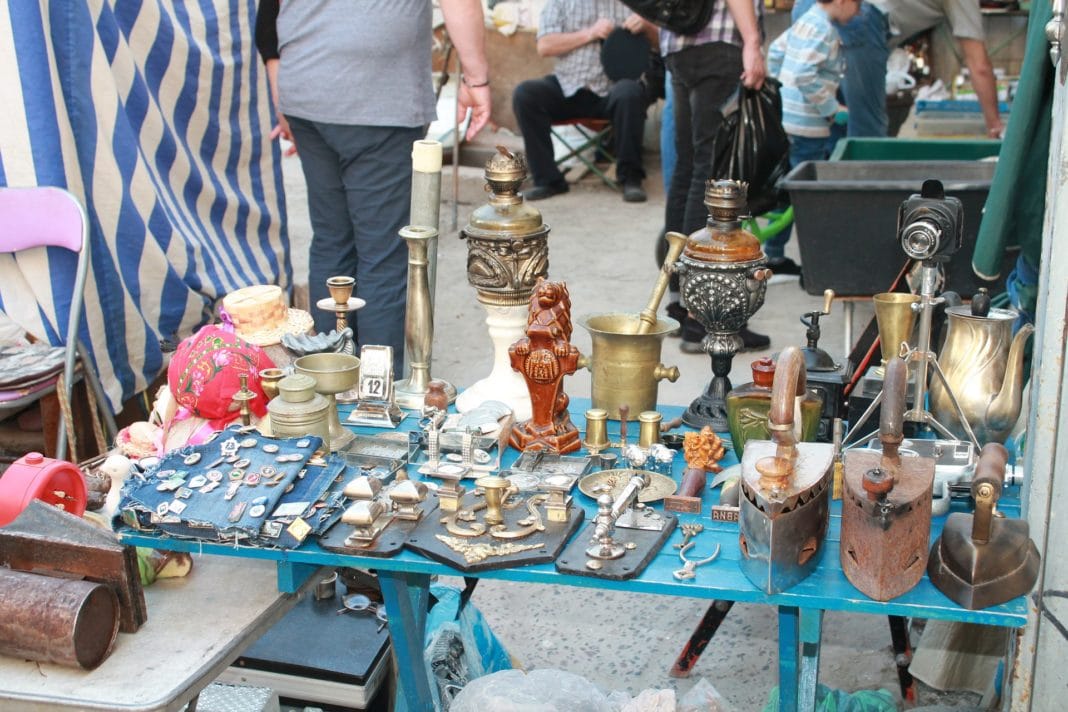 Come and visit Spain's most popular open air flea market. It is open every Sunday and public holiday of the year and located between Calle Embajadores and the Ronda de Toledo. The main street is certainly alluring but you will find the real treasures tucked away on side streets. A great variety of products both new and old can be found here. Load up your basket with artisan crafts and unique vintage finds in a celebration of Spanish culture. El Rastro offers a fun and entertaining walk that's sure to surprise with each step.
Where to Wind Down
After a morning of shopping and snapping photos for your travel journal, wind down with some of the best beer and tapas you could dream of in La Latina, one of the oldest neighborhoods in Madrid. Make sure to save plenty of room in your luggage for souvenirs and plenty of room in your stomach for delightful dishes. Visiting El Rastro is one of our favorite things to do in Madrid.
5. Walk the Royal Botanical Garden of Madrid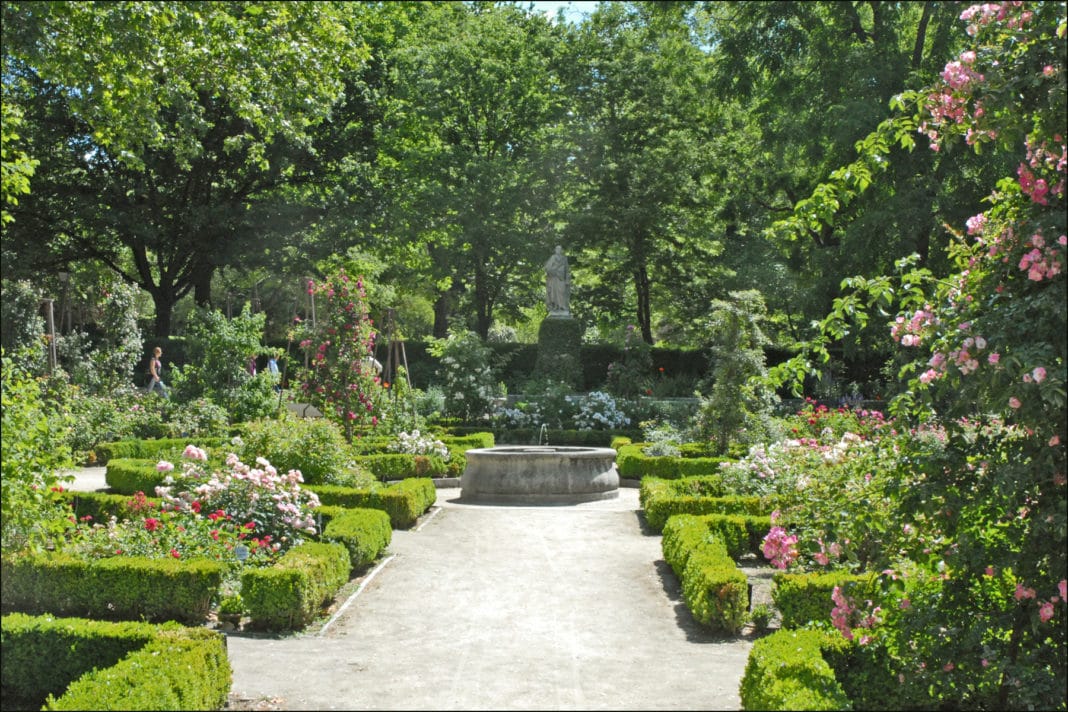 These gorgeous garden grounds were founded in 1755 by Ferdinand VI near the Puerto de Hierro on the banks of the Manzanares River. Twenty years later, King Charles the III ordered the garden to be moved to its current location. Design architects Francesco Sabatini and Juan Villanueva organized the garden into three tiered terraces.
Today, the garden is divided into three sections for guests to explore with two greenhouses. You'll find a lovely collection of over 30,000 plants and flowers flourishing under 1,500 trees. Talk about your dreamy backdrop. Besides soaking in the sights, make sure to bring a good travel camera. You're sure to get lots of Insta-worthy shots here holding your morning cup of coffee.
6. Have Dinner In the World's Oldest Restaurant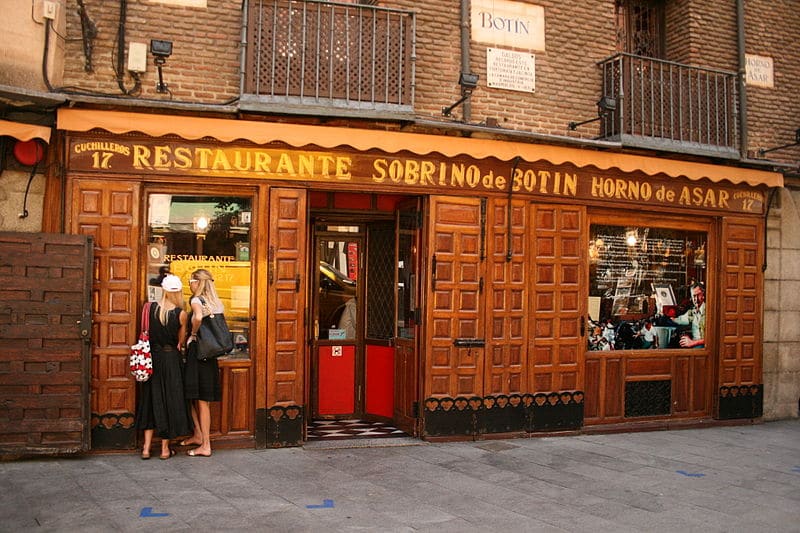 Of all the things to do in Madrid, this one is a must. Sobrino de Botin first opened its doors in 1725 and has been serving happy guests ever since. Eating here is really something for the books. The Guinness Book of World Records recognized it as the world's oldest restaurant still in operation.
Over two hundred plus years, the city has seen much change. But Sobrino de Botin still manages to retain every ounce of its old world charm. Today, the restaurant offers four floors of spacious seating, each with its own theme. Choose from a charming, cozy brick room to the more lavishly-styled Felipe IV room. We particularly love that the owners have stayed true to Spanish cuisine, despite the heavy influx of tourists seeking its doors.
7. Snap Some Artsy Pictures In the Chamberi Ghost Station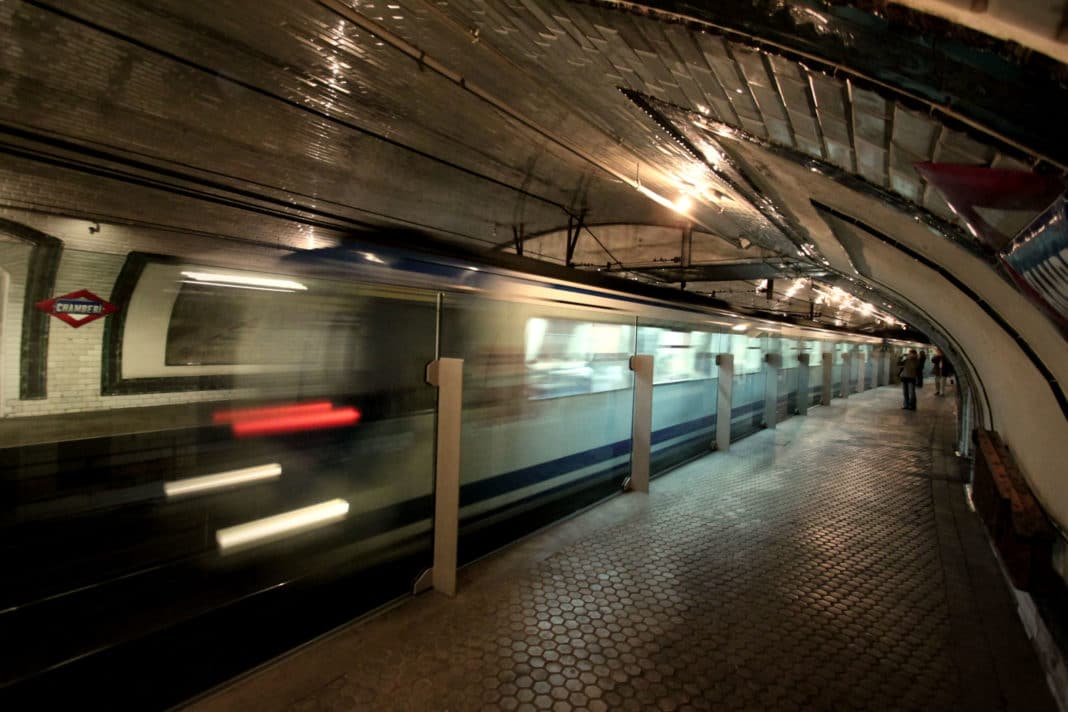 Take a trip on Madrid's Metro Blue Line and you'll notice something strange. Just between the Bilbao and Iglesia stops, you'll see a flicker of light flash through the train's windows. This beacon is coming from the Chamberi ghost station. Abandoned for decades, Chamberi was once a bustling hub for locals in the early to mid-1900s. It first opened in 1919, running for four kilometers from Cuatro Caminos to Puerta del Sol. Visiting is honestly one of the coolest things to do in Madrid.
History
While it had a modest start, this rail line soon became one of the world's most comprehensive metro systems. During the 1960s, the trains on line 1 were lengthened. This meant the end for Chamberi, built on a curve. This stop was closed on May 22, 1966. For years, travelers caught a glimpse of this desolate spot on their daily commute.
In 2006, efforts were made to transform the abandoned stop. In 2008, a fully-restored Chamberi was opened as a museum chronicling the history of Madrid's metro system. Anden O, or "Platform Zero" features a restored Chamberi, complete with old ticket offices, maps, turnstiles, and a film about the metro construction.
The Main Attraction
Now, let's talk about the main attraction. Brilliantly creative tiles line the metro walls with original ads. As you walk around and take photos, make sure to snap a pic of the trains rumbling through, separated only by a clear glass barrier. You can easily get to Platform Zero by taking a short walk from either Bilbao or Iglesia on Line 1. Just prepare yourself. It is quite the popular site and due to the "one person in, one person out" policy, the line isn't short.
Book Your Trip to See All the Amazing Things to Do In Madrid
We hope you enjoyed reading through our list of things to do in Madrid. If you've visited before and have some favorite spots, be sure to let us know in the comment section below. We love hearing from you.
Related Article: Top Things to Do in Buenos Aires