Calling all outdoor lovers. Here are the top 5 fun things to do in Tucson.
For all outdoor lovers, Tucson is a haven. No matter where you go to in Tucson, everywhere you turn is an outdoor playground waiting to be explored. We have rounded up five of the top five fun things to do in Tucson this travel season. The great thing is, you can take advantage of these locations all year round with whoever you travel with. If you have some room in your travel plans, then be sure to squeeze in a quick weekend getaway to this incredible city in the wild wild west. Check out some of our top outdoor adventures to have in this iconic American town. Oh, and don't forget to pack along your hiking gear and an insulated water bottle. No matter what you choose to do off this list, trust us, you are going to need them.
1. Arizona Sonora Desert Museum
Credit: Arizona Sonora Desert Museum / Facebook
One of the most fun things to do in Tucson is planning a day to visit the Arizona-Sonora Desert Museum. Although it is called a museum, this neat attraction is more like a zoo. The sprawling 98 acres are home to more than 230 animal species. Come out and experience prairie dogs, coyotes, and a mountain lion in a setting like you have never seen before. Over 80% of this museum is located outdoors, so visitors will get the unique chance to see the animals in their natural habitat.
Speaking of which, because you will primarily be spending a lot of your time outdoors you will want to dress the part. When you visit this incredible museum, be sure to pack appropriately. Bring along plenty of sunscreen and loose clothing that give you ample protection from the hot sun. And of course, you will want to bring along your favorite water bottle so that you can stay properly hydrated.
Strap on your hiking boots and get ready to walk through the many trails that maze around this unique desert museum. These awesome trails is what makes the Arizona-Sonora Desert Museum one of the most fun things to do in Tucson. While you are on the trails, keep an eye out for the more than 1,200 local plant species that are around you. While you are here you should be prepared to spend a whole afternoon soaking in the desert. Finally, after a thorough day of exploration, you can pop on over to one of the four on site restaurants to grab a bite to eat.
The museum is generally open everyday, but it is best to check their website before you head out to plan your adventure. As far as admission is concerned, you can expect to pay a fairly reasonable price. Pricing is generally $21 for adults age 13 to 64 and just under $9 for children Age 3 to 12. If you are a visitor who has a Tucson attractions passport, then you get an awesome two-for-one admissions. Lastly, special discounts are available for military personnel and seniors too.
2. Mount Lemmon Scenic Byway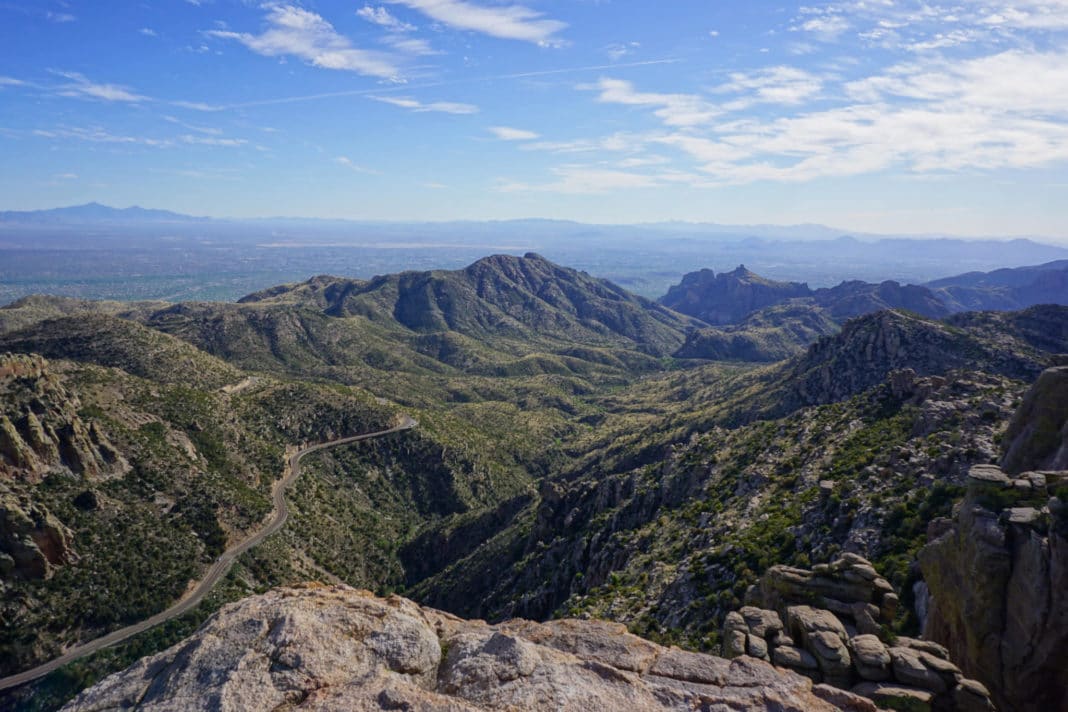 Credit: Flickr
There is the beautiful Big Sur Scenic Drive in California and then there is Mount Lemmon Scenic Byway in Arizona. If you will be exploring the beautiful state of Arizona, then one of the most fun things to do in Tucson is explore this incredibly scenic byway. This scenic drive starts in the southeast of Arizona and stretches all the way to the top of Mount Lemmon and the Santa Catalina range. When you travel this 60 mile round trip stretch of road, you can expect to see sights of a lifetime.
One of the neatest things about this by way is the different environment you will pass through. Drink in sites of the beautiful desert and then get lost in the dazzling forests that await you. For such a short distance, the different environments you will travel through are simply awesome. This is one of the main reasons that this scenic drive is considered one of the most fun things to do in Tucson.
For travelers who have had enough of the heat in Tucson, you will enjoy the fact that the higher you go up in elevation, the cooler the air and the beautiful scenery is around you. Speaking of scenery, you must make it a point to stop at one of the many scattered scenic overlooks and rest areas that litter this byway. A favorite of visitors who have stopped by here is packing along a picnic lunch to enjoy the scenery with. And of course, don't forget to pack along your camera. This way, you can snap some fantastic pictures of the most beautiful backdrops the west has to offer.
Although the Mount Lemmon Scenic Byway is open all year long, you always want to make sure your trip is planned before you head out. During the winter months when weather is questionable, the byway may or may not be at accessible due to weather conditions. although admission is free to exploring this beautiful by way you will have to pay a $5 fee per vehicle if you want to do some exploration on the trails. This will probably be the best $5 you have ever spent. The scenic trails on the top of Mount Lemmon are absolutely stunning. Do not forget to bring along your hiking shoes with you if you plan on driving this beautiful by way.
3. Sabino Canyon Recreation Area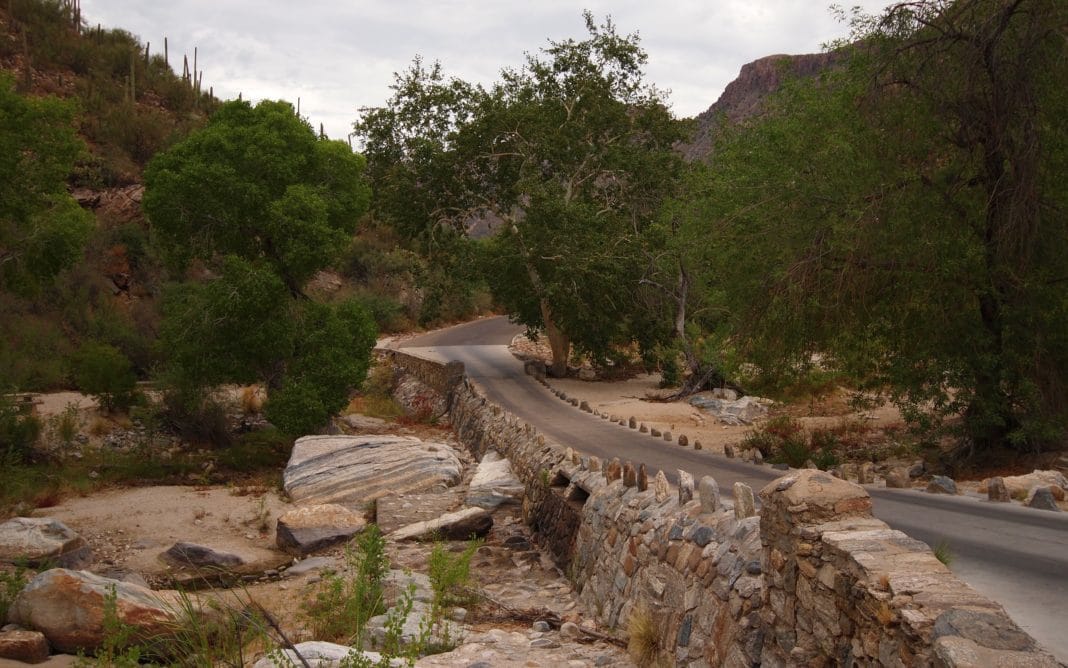 Credit:Ken Thomas
Enjoy Tucson the way the locals do with one of the most fun things to do in Tucson. Make it a point to visit the beautiful Sabino Canyon Recreation Area. While you are here you will want to scratch out an afternoon to truly explore and enjoy the grounds. If you plan on doing some hiking, then you will want to scratch out the whole day. This recreational area is located right at the base of the Santa Catalina Mountains near Tucson's northeast edge. With so much to do here, you might find the trouble lies in planning out what to do with your day here.
We suggest starting off your day by taking a hike on one of the many trails that Sabino Canyon has to offer. Be sure to bring along a picnic or packed lunch with you. When you get to your destination on the hiking trails, sit back relax and enjoy your lunch with some of the most beautiful scenery Arizona has to offer surrounding you.
If you want to make your adventure on the trails a little easier, then you may want to consider taking the Sabino Canyon tram. This tram ride is a 4 mile, 45 minute narrated tour that circulates around the foothills of the mountains. Find the trail you want to hike by simply stopping at one of the nine stops this tram makes. For the adventurer that loves a little bit of background before they hit the hills, the tram is a must. Finally, end your day by cooling off at one of the many pool areas that call the park home. Nothing like splashing around in the hot desert sun after exploring it all day.
Sabino Canyon Recreational Area is open all day everyday. The tram that runs through it is open everyday as well. However the hours of operation do vary on the season. Be sure to check out the Sabino Canyon website before you make your trip out here. And of course, be sure to pack the right gear like hiking apparel and your camera so that you have a memorable adventure here.
4. Reid Park Zoo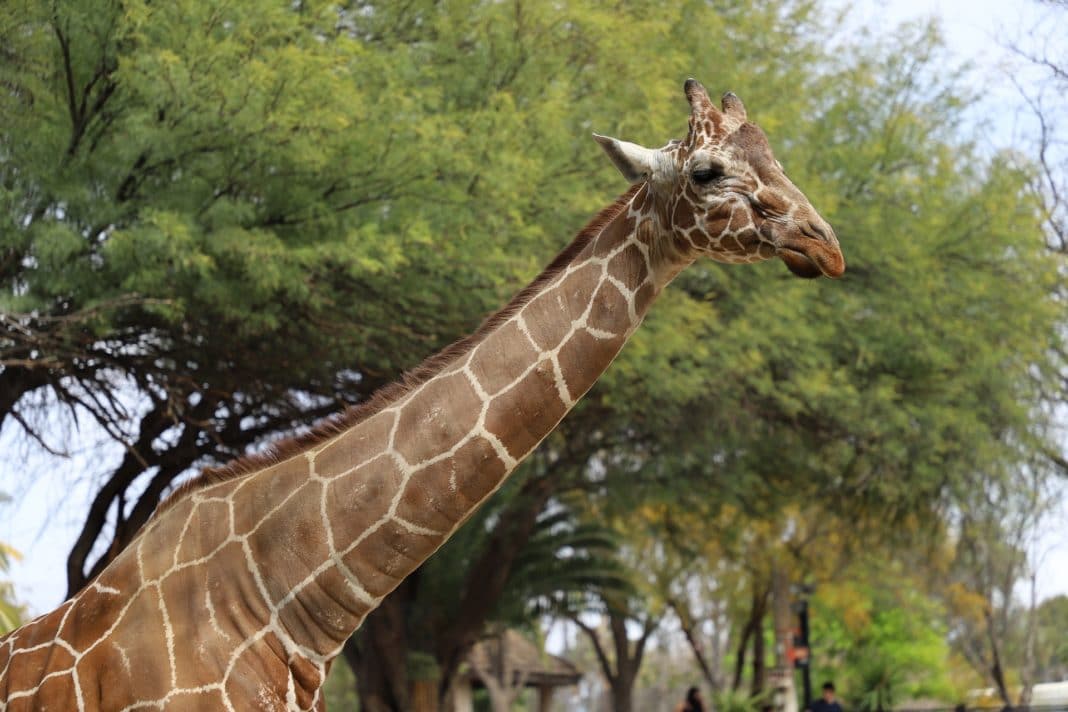 This incredible zoo is easily one of the most fun things to do in Tucson. The vast Reid Park Zoo is home to a range of exotic animals. Some of the exotic animals you can expect to find here include elephants, flamingos, and roaches. There are even jaguars for you to get mesmerized by as well. One of the cool things about the Reid Park Zoo is the fact that there are a couple of activities that will give you the opportunity to interact with the animals that call this place home. One such activity is the giraffe feedings. You will be blown away by the sheer magnitude and majesty of the beautiful giraffes here.
If you are traveling with family, then you will be pleased to know that the zoo will not be overwhelming for children. Visitors here frequently comment about the appropriate size of the zoo and how it is adequately designed to not wear younger children out. If you do happen to get tired while exploring, then you may want to take the zoo train. The zoo train is a fun break for anyone who wants to get off of their feet for a bit. There is also a Carousel that younger kids are sure to get a kick out of.
Some of the best times to visit the Reid Zoo are during the morning hours and just before closing. This is because you can expect the animals to be more active during this time period due to less crowds sizes. Hours of operation do very due to the seasons. Admissions are reasonably priced at $10.50 for adults 15 to 61 and $6.50 for children. Not only that, but if you are traveling with a senior, you can expect to pay a discounted rate too. Visit the Reid Park Zoo website to plan your visit today.
5. Saguaro National Park
If you find yourself in the beautiful city of Tucson then it is an absolute must that you visit the Saguaro National Park. The Saguaro National Park is not only one of the most fun things to do in Tucson, but it is simply iconic. No wonder it is considered as one of the best national parks in the US.
The saguaro cactus is perhaps one of the most iconic plants that the West is known for. The saguaro cactus is simply an iconic American symbol of the wild wild West. The Saguaro National Park is a sprawling 91,000 acre park that is simply littered with these iconic cacti. Because it is so big, the Saguaro National Park is divided into two sections. There is the Rincon Mountain District that is roughly 13 miles east of downtown Tucson. Then there is the Tucson Mountain District that is about 23 miles west of downtown.
In each district, you will be greeted by a visitor's center that has all the information about how to make your visit to the park memorable. Whichever district you go with, you will not be disappointed at. Be sure to bring along your camera when you explore this fantastic park. The landscape and scenery is simply out of this world. And the sunsets? Don't even get us started.
When you are planning your visit to the Saguaro National Park, you will want to closely consider the season you will be coming in. It is best to avoid the park during the peak of the summer season because the weather is simply unbearable. The heat can climb up the triple digits during the middle of summer. Cooler weather like the start of fall is a more appropriate time to visit. If you do have to go out here during the hotter months, you might want to plan your visit in the earlier part of the day before the sun's rays get too hot. And of course, be sure to always bring along your water bottle to stay hydrated. Plan accordingly and dress appropriately to experience one of the most fun things to do in Tucson
The park is essentially open 24 hours a day. You can drive, bike, or walk into the park. If you plan on visiting the visitor center, the hours that they are open are from 9 a.m. to 5 p.m. When you do enter the park, there are some fees however. There is a $15 fee that is applied to each vehicle. This vehicle fee is valid for 1 week and allows you to enter into both districts. If you enter by foot or enter by bike, then the fee is only $5. And neat think about this park is that the entrance fees do not apply for children and teensagers 15 years and younger. Check out the park's website for more information about planning your perfect visit to Saguaro National Park.
Final Thoughts
Tucson is easily one of the best cities to visit in the fabulous state of Arizona. If you find yourself driving through the west, then make it a point to plan a pit stop here. If only for a day. From hiking to witnessing some of the most majestic creatures this side of the country has to offer, Tucson has a lot going on. Be sure to experience at least one of these fun things in Tucson this travel season.
Related Article: 9 Things to Do in Arizona for Your Bucket List