It's likely that you have never heard of this small, Russian neighbor. Dubbed as Lonely Planet's best-value destination of 2018. Being among one of the oldest capital cities in Europe, Tallinn is also one of the best well kept. Boasting a medieval feel, this Nordic town is bound to give you the ultimate Christmas experience.
Winter Wonderland
Although a white Christmas is not guaranteed, you can expect there to be snow falling this season. With lights up on almost every building, Christmas music playing on loudspeakers, food stands with traditional Nordic foods, and a massive Christmas tree in the city center of town, it seems as if it was straight out of a Christmas movie.
Folk Traditions
Christmas is the most important holiday in Estonian culture. It holds significance as both the Birth of Christ and the marker for the mid-winter holiday season. Traditionally, the holiday it is both spiritually and magically influenced. The most important day in the traditional folk calendar is the 24th of December, Christmas Eve. Sauna baths are one of the most interesting and unique traditions. Many Scandinavian and Baltic countries do this, but Estonians generally make it a priority on Christmas Eve. Make sure to try pork with sauerkraut, as this is the traditional local Christmas food.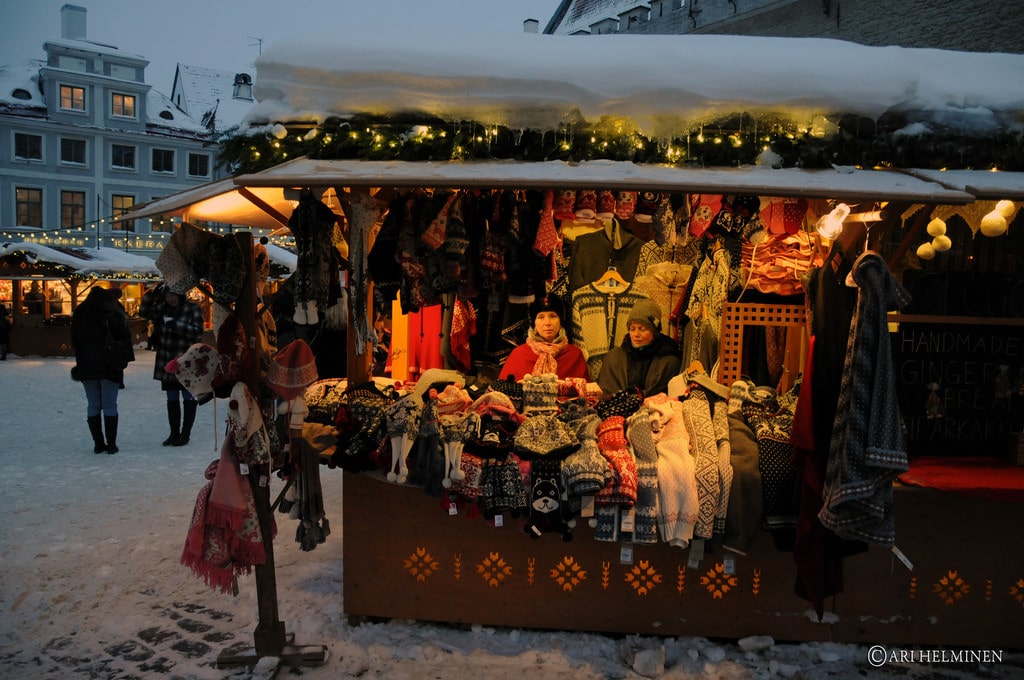 Best Value
A flight from London to Tallinn is around 190$, with a return ticket. To start, a full plate of gourmet, Baltic cooking, will set you back about $15. Try checking out one of Estonia's talented chefs, Vladislav Djatsuk. In the mood for a classic American taste? Try the Estonian Burger Factory, a gourmet burger joint that will give your local burger joint a run for your money. Although there are many hotels that will keep you cozy during the holiday season, Airbnb will prove the best value. With options ranging from modern luxury apartments to traditional Nordic cottages, you can't go wrong here. A car daily car rental will cost you around $60. But why drive when you could walk the snowy festive streets?
The classic, authentic Baltic culture of Estonia will surely provide you with a unique Christmas experience. With so many reasons to go, why not plan a visit?
Related Article: Celebrate Christmas on the Polar Express