These oceanfront hotels in Virginia Beach have your name on them.
Warm weather, sandy shores, and gentle waves make VB a prime place to vacation on the east coast. Whether you're looking for to pamper yourself in a little luxury, catch up on that rest and relaxation, or sneak some adventure in, we've found just the thing. When you're traveling, it can be hard to narrow down where to stay. You want to be close enough to the city's main attractions yet far enough removed to have some quiet and get a good night's sleep. Luckily, we've taken the guesswork out of it for you and scoped out the best oceanfront hotels in Virginia Beach. There's something on this list to suit the tastes of every type of traveler. VB is home to some of the nicest stretches of sand on the east coast.
There are so many things to do in Virginia Beach. Three different beaches and fourteen miles of pristine shoreline offer locals and tourists a dreamy end of summer escape. You can choose to to be in the center of the action or scope out your own secluded cove. The choice is up to you. Another fun idea is to go skating or cycling on the three-mile boardwalk. It's not only a great way to soak up a little sunshine but you'll get to see some fun sights too. The boardwalk is filled with amazing restaurants, old nautical statues, cute beach shops, and live entertainment.
Here, you will also find plenty of adventurous activities to take part in. While there are your typical family activities like amusement rides and golfing, you will also find sea kayaking, boat tours, and some pretty great nightlife. Whether you're coming with the family, that special someone, or as a solo traveler, there is something here for everyone. Make sure you don't miss out on the National Wildlife Preserve. Guides will give you a nature tour and chance to see some wild animals, including horses, feral pigs, bald eagles, and loggerhead turtles.
Whether you're looking for a family vacation, business retreat, or romantic couple's getaway, we have got you covered. It's the start of the new year and what better way to ring it in than booking out your adventures? For travelers looking to have a good time, this resort town is the place to be. The best oceanfront hotels in Virginia Beach have it all – spacious, relaxing rooms, resort-style amenities, and close proximity to all of the coast's main attractions. Follow along with us and find the right fit for you.
Here Are Our Picks for the Best Oceanfront Hotels in Virginia Beach
1. Hilton Garden Inn Virginia Beach Oceanfront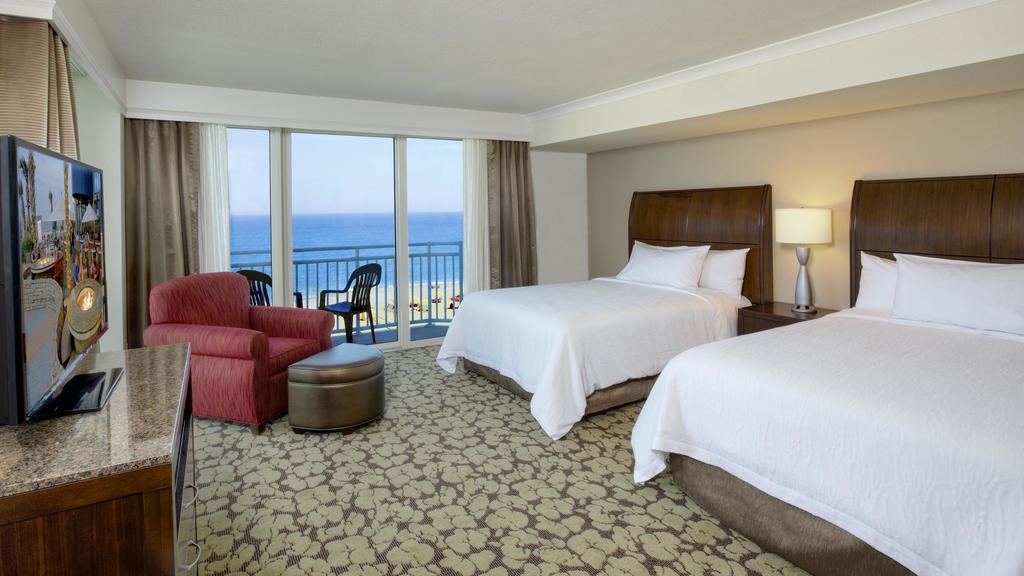 Credit: Hilton Garden Inn Virginia Beach Oceanfront
Who doesn't love the Hilton? This newly-built hotel offers an ideal stay for both business and leisure. As the newest place to stay on along the Virginia Beach boardwalk, the Hilton Garden Inn presents a special allure. Come and choose from one of 167 all oceanfront (yes, you read that right) rooms and suites as well as state of the art amenities and facilities.
There is not one but two waterfront restaurants on-site, a luxurious indoor and outdoor pool, fitness center, and sun deck with panoramic views of the Atlantic Ocean. Did we mention just how close it is to all of the major shopping places, dining, and attractions? This is no doubt one of the best oceanfront hotels in Virginia Beach.
2. Belvedere Beach Resort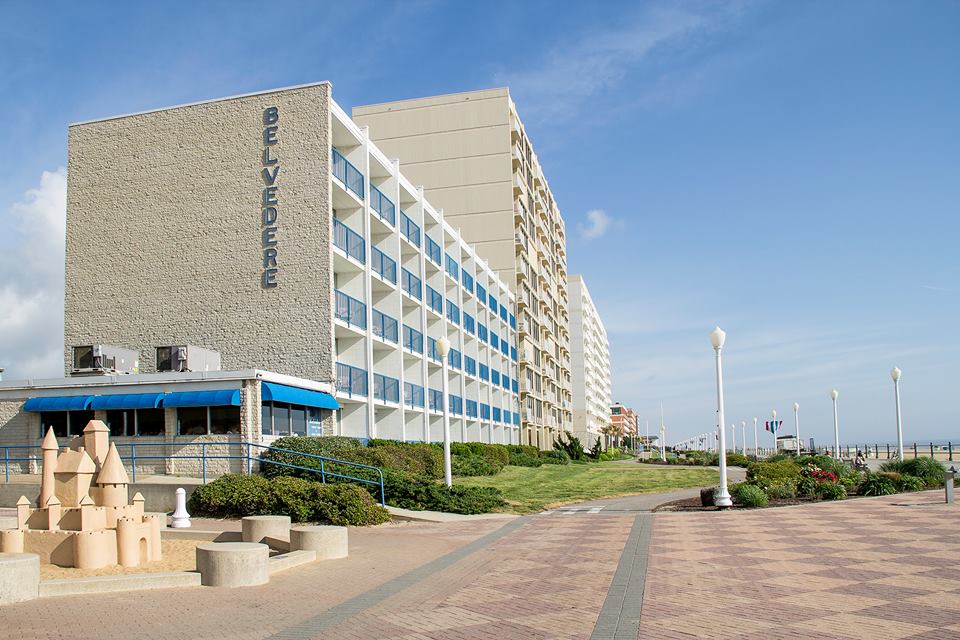 Credit: Belvedere Beach Resort
Welcome to one of the best oceanfront hotels in Virginia Beach. Tucked away on the quieter end of the Virginia Beach Boardwalk is the Belvedere Beach Resort. You'll be hard-pressed to find a more perfect place for a family getaway. A coveted stay, it only opens its doors to the public for seven months out of the year. This gives it such an exclusive experience, as do the fifty oceanfront guest rooms and suites. We can't think of a better way to start the day than pushing back your curtains and gazing out at the beautiful Atlantic Ocean.
Before heading out to explore the town, make your way over to the Belvedere Coffee Shop and Diner. This 27-seat joint serves up some of the best classic fares for breakfast and lunch. Since the hotel is located directly along the boardwalk, you will be within walking distance to the best restaurants for dinner. Spend a day lounging by the pool or take advantage of the beach access and spend the day in the ocean. The choices are up to you.
3. Residence Inn By Marriott Virginia Beach Oceanfront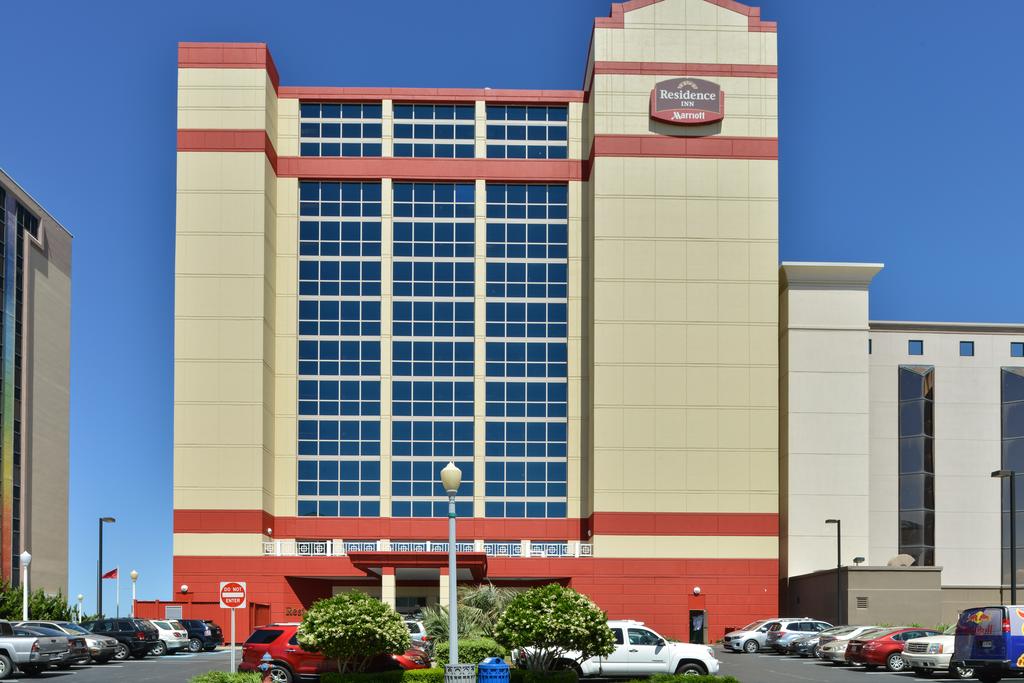 Credit: Residence Inn By Marriott Virginia Beach Oceanfront
Have you ever stayed at this hotel before? The Residence Inn By Marriott Virginia Beach Oceanfront is both stylish and affordable. As the perfect stay for both families and couples alike, its quiet rooms and serene atmosphere provide a peaceful stay for you to unwind right along the beach boardwalk. Seventy-two suites offer direct access to the sand with sprawling balconies overlooking the Atlantic Ocean. Start the day off right and watch the sunrise with a cup of coffee in hand, all from the comfort of your own room.
Located at the hotel, the Residence Inn also has a full complimentary American breakfast available to its guests. There's also a convenience store and a BBQ and picnic area on-site. Nearby restaurants give you plenty of choices for lunch and dinner. Are you feeling some Italian fare? How about southwestern or Mexican? It's all just right around the corner. Local guests will appreciate the hotel's proximity to Neptune Park (two blocks) and that it's just a short drive away from the Virginia Aquarium.
4. Hampton Inn Virginia Beach Oceanfront-South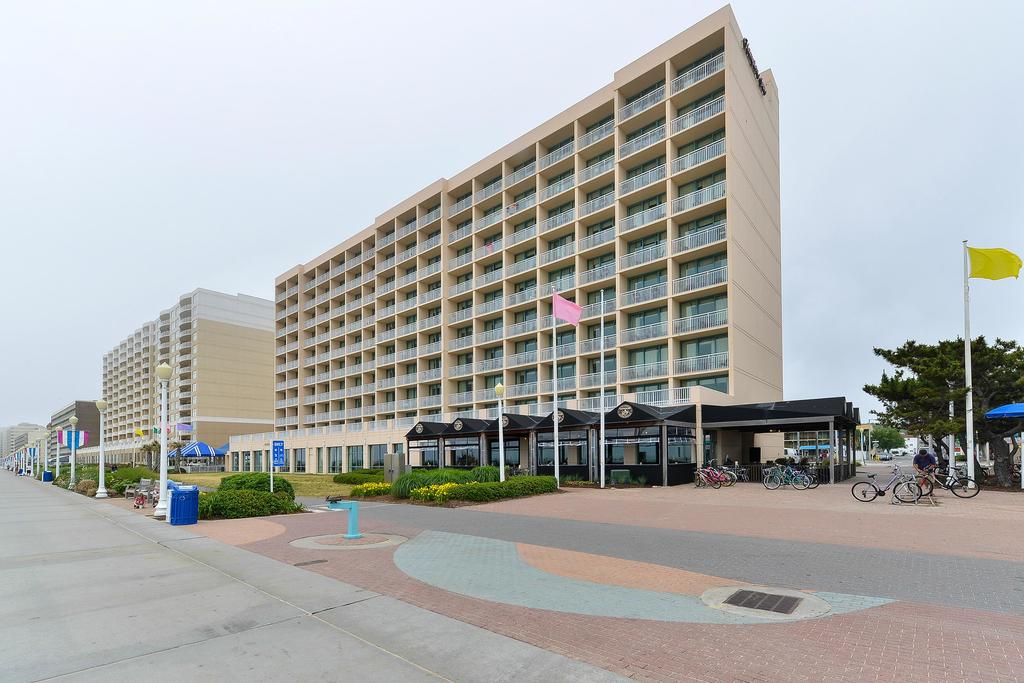 Credit: Hampton Inn Virginia Beach Oceanfront-South
Looking for the best oceanfront hotels in Virginia Beach? Located on the iconic boardwalk, the Hampton Inn Oceanfront South makes it so that guests will never have to choose between great views and affordable prices. Kick back and relax with the ocean breeze flowing through your open windows. You're just a few minutes away from the best shops, restaurants, and entertainment.
Enjoy delicious food on-site at 11th Street Tap House, with prime views while you dine. Here, all the fun you could ever want is right at your fingertips. Take advantage of this prime location and do all that you can to explore the city. Walk the boardwalk, lounge on the sand, take a dip in the deep blue Atlantic, and if you can, hit up the Adventure Park nearby.
5. Oceanaire Resort Hotel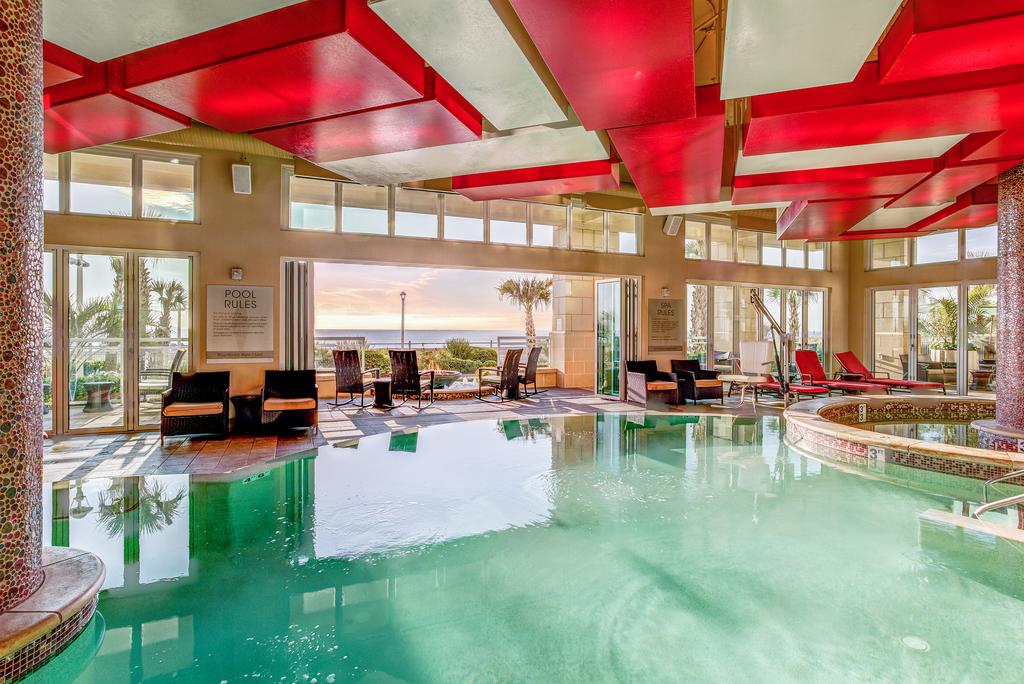 Credit: Oceanaire Resort Hotel
Located in the heart of Virginia Beach's scenic waterfront district, the Oceanair Resort Hotel is the place to be. Choose from a vast array of accommodations, including one and two-bedroom suites, rooms with accompanying waterfront views, and some with private balconies. We love that this property offers both cocktail lounges and a poolside bar for all three meals of the day right on-site. You don't even have to leave the hotel if you don't want to. Parents will appreciate that Oceanair offers an adults-only infinity pool and bar ( *cue Seinfeld's "serenity now!"*). For kids and teens, their sister hotel offers a game room just next door. This is no doubt one of the best oceanfront hotels in Virginia Beach.
Book Your Stay At One of the Oceanfront Hotels in Virginia Beach, Virginia
We hope you enjoyed reading our article on the best oceanfront hotels in Virginia Beach. As you can see, this city is such a unique place to visit, offering some of the most spectacular historical sites in the country; the scenery will leave you in awe. Whether you're seeking adventure, urban exploration coffee shop hopping, beach hopping, or simply some R&R, this city offers it all and more. Virginia Beach is one of our favorite places to explore the beach city feel and unwind. The best time to visit all depends on what you want to see.
The best oceanfront hotels in Virginia Beach are right in the middle of it all, offering close proximity to either downtown or all the cultural attractions. Each one is truly unique and equipped with luxury amenities, sure to satisfy the needs of any traveler.
While Virginia Beach isn't a spectacular surfing scene or offer the glitz and glamour of South Beach, it's beautiful and unique in its own way. There are still plenty of scenic locales to explore and activities to take part in. Watch ponies swim across the bay, indulge in learning about the city's rich history, and hunt for buried pirate treasure in the Narrows. Whichever place you end up staying at, we are sure you will love it. Do you have any favorite hotels in Virginia Beach that were not featured on our list? Perhaps, you have some questions or comments for us. Whatever's on your mind, we'd like to hear it. Let us know your thoughts in the comment section below.
Related Article: Visit Virginia Beach For An Affordable Summer Vacation