We've found the best road trips in Australia.
Pack up a camper van and hit the road. If you're thinking of heading down under, now's the best time. For Aussies, December marks one of the hottest months of the year. This means that the locals are leaving the cities in a mass exodus for the beach. It also means that deals would be better for you should you choose to hit up places like Melbourne or Sydney. But we've found something even better. Go a little off the grid and explore some of the best road trips in Australia. From the Great Ocean Road to the Big Lap, Tasmania's East Coast and more, this country has so much to offer. Gear up and let's get out.
Here Are Our Picks for the Best Road Trips in Australia
1. Cairns to Brisbane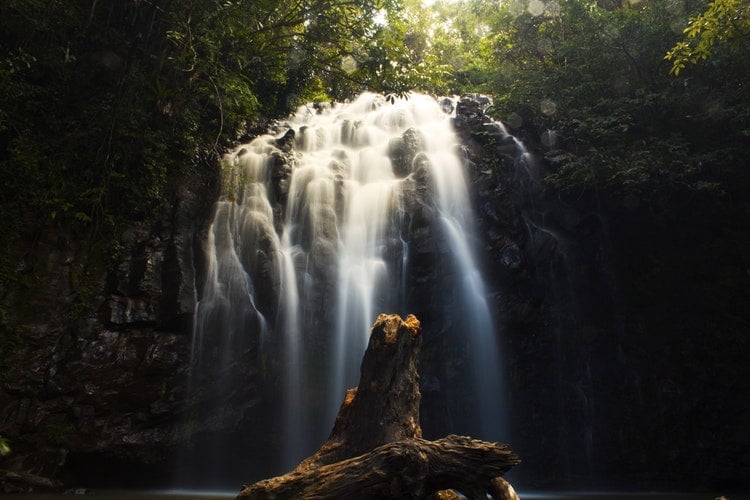 One of the most popular drives in Australia is from Cairns to Brisbane. This winding road hugs the coast, offering some of the most spectacular views of pristine beaches and the vibrant blue Pacific Ocean. Make sure you bring a good travel camera. An iPhone isn't going to cut it here. Grab a map and get ready to hit up the most beautiful spots on your journey. Fraser Island, the Whitsundays, and the world-famous Great Barrier Reef Islands are all must-see locations.
One of the best introductions to Australia is Queensland, with skydiving, river rafting, and bungee jumping being just a few of the adrenaline-pumping activities on the menu. Even without the thrills, the coast of Queensland is reason enough to visit. If you haven't Googled pictures of it before, stop what you're doing right now. We've got to warn you though. You might just book a ticket on the spot. From Cairns to Brisbane, there are so many accessible beaches and islands off the main road. The roads are well-maintained so you can get close up to the water's edge without worrying about having to bring an off-roading type vehicle. This is no doubt one of the best road trips in Australia.
When should you go?
June through December is a great time to visit. The heat of the summer makes this a great place to escape while the warm winters offer a balmy breeze and mild temperatures perfect for cruising with the music up and windows down. Take your time with this one. This isn't a road trip you can swing in a few days. You will want at least two weeks to see all the highlights that Queensland residents know and love.
What should you see?
Make sure you take a stop at seventeen seventy. This stunning town along the Capricorn coast is where Captain Cook first landed back in 1770. It's home to some amazing coastal walks. Spend day one in Cairns. Another one of our favorite top sites is on the way from Cairns to Townsville. Adventure seekers will want to slip off the path for a way to enjoy the World-Heritage listed Wet Tropics. Here, you'll come across the gem of all gems. In Wooroonoonan National Park, Nadroya Falls presents an epic two-three hour hike with the promise of a refreshing dip at the end – not to mention a stunning photo op.
2. Pacific Highway: Brisbane to Sydney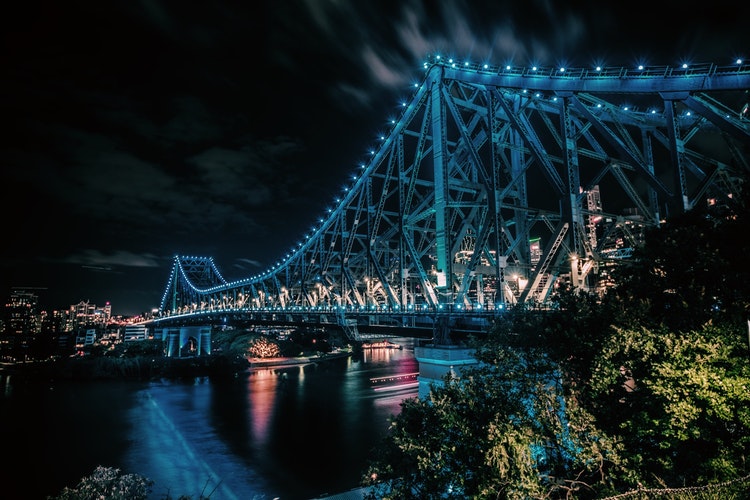 Looking for another one of the best road trips in Australia? It isn't hard to get up in the morning when you're greeted with views like this. With the promise of sunshine, great ocean views, and a dramatic coastline, you'll be jumping to start the day. This route wraps around two of Australia's largest cities, Brisbane and Sydney.
When Should You Go?
In Aussie summer, here's your big chance to explore city life after the locals have headed out to the beaches and prices have dropped. Just saying. After heading out from Brisbane, you'll beach hop your way along the coast until you land on Sydney. Take pictures and lots of them.
Bouddi National Park, Lennox Head's wide open beaches, and the lovely Byron Bay are just a few of your jaw-dropping pit stops. The best part is you can pull over whenever you'd like to take a pit stop along the way. But just prepare yourself to stop every two seconds. This is one of the best road trips in Australia. Expect nothing short of breathtaking scenery and friendly locals along the way.
What Should You See?
As an east coast drive, the route from Brisbane to Sydney runs counter to that of humpback whales' migration to Antartica. Stop anywhere you want along the route and get front row seats to nature's finest show. There are plenty of whale watching trips you can book if you want an up-close look at these majestic creatures of the deep. For the best weather, stick to traveling in spring and autumn (southern hemisphere). You'll want at least nine days to make the most of this route.
3. Great Ocean Road: Melbourne to Adelaide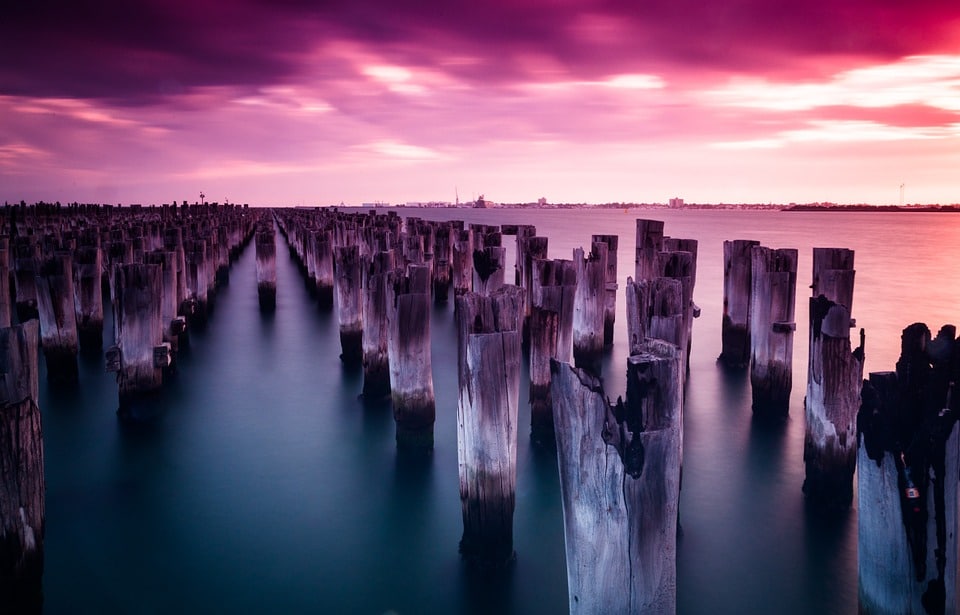 As one of the world's most scenic drives, the Great Ocean Road winds its way along the windy coast of the Southern Ocean. It's also the home of some of Australia's most famous surf spots. Bells Beach is one of the top choices. And we're sure you've heard of the massive limestone towers over in Campbell National Park, the 12 Apostles. Venture a little off the grid and into the rainforest for some of the most rewarding sights. Campbell has a wide variety of indigenous species including koalas, platypus, and (of course) kangaroos.
When Should You Go?
June and August offer the best months to cruise the Great Ocean Road. If you can, avoid the summer months when temperatures are hot and tourists flood the scene. These quieter months offer plenty of whale sightings, wide open roads, and intense sunsets. Don't rush your time. While day trips here are common, it takes at least three days to make the most of it.
What Should You See?
The Great Ocean Road is hailed as one of the best road trips in Australia and with good reason. So here's the million-dollar question. What should you see? In short, everything. Unless you're an expat, we know that's out of the question. So we've gathered a few drool-worthy locations to check off your bucket list. Great Otway National Park, The Twelve Apostles, London Arch, Loch Ard Gorge, The Bay of Islands, The Grotto, and Childers Cove all make the cut. Take your pick.
4. West Coast: Perth to Broome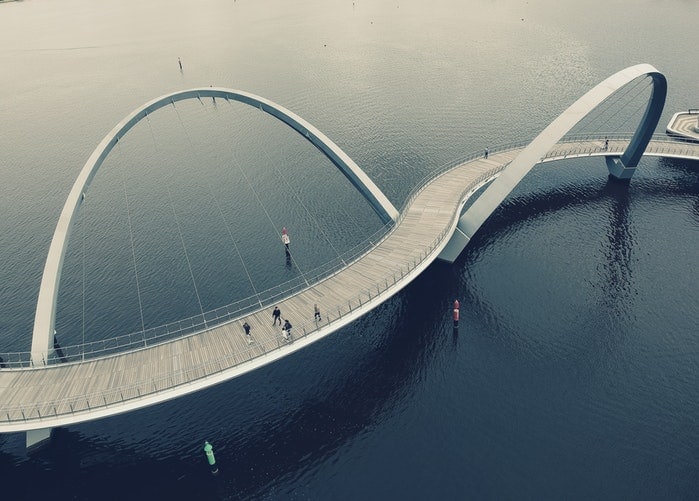 For those really looking to get off the tourist trail, this west coast trek is one of the best road trips in Australia. You're traveling from Perth to Broome through the bush and into the great wide open of the continent. Start out feeding cheeky (and highly photogenic) quokkas on Rottnest Island. Swim with dolphins in Monkey Mia, and go diving on the stunning Ningaloo Reef. If this sounds amazing, just wait. It's only the beginning of your trip.
When Should You Go?
Spring and summer are the best times to take the trip from Perth to Broome. This way, you will avoid the hot, dry weather and the rainy season. Around twelve days will give you enough time to cover the drive. From the national parks to pristine beaches, you the gorgeous views will tempt you to stretch out your visit.
What Should You See?
Since Western Australia is much less visited than the east coast, there's a good chance you can have some of these spectacular sites all to yourself. Driving through the outback, you can hop between national parks and empty beaches to familiarize yourself with the region. With so much to offer, this is certainly one of the best road trips in Australia.
Interested in Planning Out Your Vacation for the Best Road Trips in Australia?
We hope you enjoyed reading our feature on the best road trips in Australia. So you're planning a trip along the coast. Where do you start? You can begin by making a list of places you'd like to see, finding information for campsite reservations, and a detailed list of what you want to pack. But when it comes down to making the most of your travels, there's always room to pick the brain of frequent road trippers. We've done the work for you so all you have to do is kick up your feet. Are you interested in learning some road trip hacks and the ultimate packing checklist? We've got you covered there too.
Australia is filled with natural beauty, rich culture, and so many amazing opportunities for adventure. Plus, if you travel in the shoulder and offseasons, it is a budget-friendly destination! Now that you know all about the best time to visit Australia, it's time to book your dream trip. What kind of vacation are you seeking? Whether you are coming for nature observation, adventure, or cultural explorations this country has it all and more.
Related Article: Best Time to Visit Australia: Your Seasonal Guide