Follow the sun down under and find the best time to visit Australia. 
From the Great Barrier Reef to the Twelve Apostles, the Outback, and famous landmarks like the Sydney Opera House, there are so many bucket list places to see here. As one of the world's largest countries, finding the best time to visit Australia all depends on where you want to go. To put this in perspective, Australia is approximately the size of the entire European continent. The winters are mild, the summer inviting, and the great outdoors is always beautiful. We're just going to go ahead and say it. There's no bad time to visit. 
The different seasons will highlight the landscape in unique ways. All throughout the year, the major cities offer festivals and fun events to enjoy. While places like Bondi Beach are drool-worthy in the summer months, there are plenty of scenic places to escape for winter too. Something to remember is that the seasons in the Northern Hemisphere are the opposite of those in the Southern Hemisphere. For Aussies, winter begins in June and the summer solstice is December 21 or 22. Whether you find yourself in the warm subtropics or freezing in Tasmania, every month offers something special for travelers to do.
The Best Time to Visit Australia: A Month by Month Look
January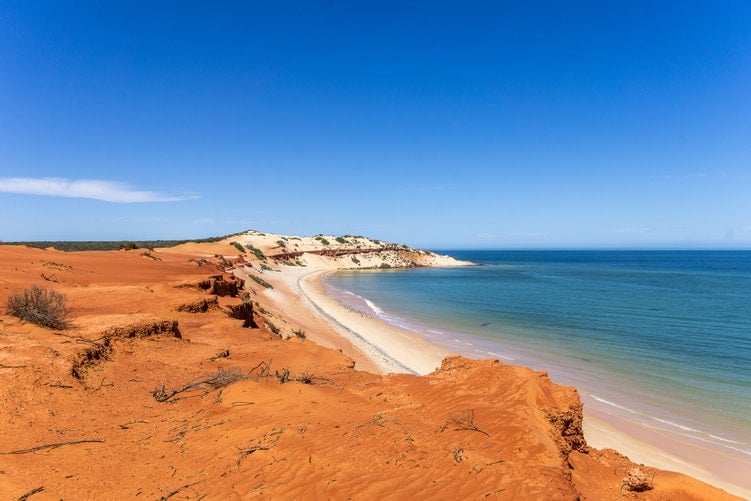 While your first inclination might be to want to pack sweaters for January, remember that this month falls right in the middle of the Australian summer. Instead, pack bikinis and board shorts. Sunshine, an average temperature of 79 degrees Fahrenheit in Melbourne, and a cool ocean breeze are the perfect reasons to take a road trip along the coast. Who else has driving the Great Ocean Road on their must-do bucket list? This truly spectacular coastline offers plenty of places where you can stop and enjoy the scenery all to yourself. We recommend packing a picnic, renting out a Juicy Van, and taking a dip.
After you explore the coast, make your way to see some city life. Sports fans travel from all around the world to spend time in Melbourne for the final two weeks of the month. The world's best tennis players come to take part in the Australian Open. On January 26, Australia Day celebrations take place.
February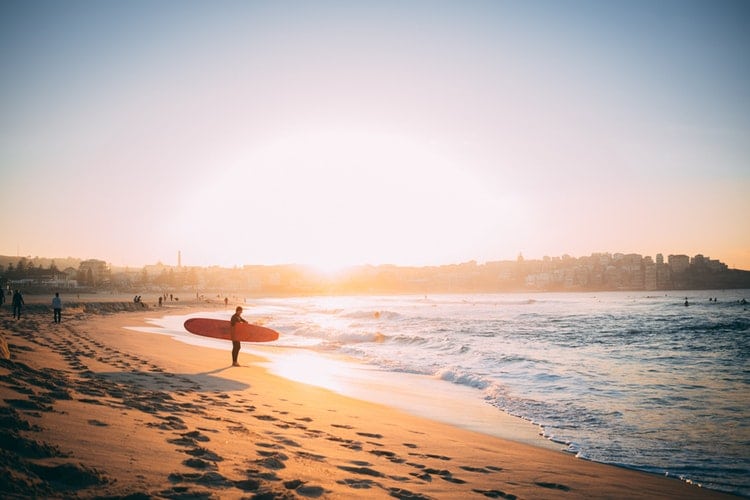 February brings perfect weather – and with it, plenty of tourists. This is the perfect time to avoid big cities and explore the beautiful landscapes Australia has to offer. As one of the warmest times of the year, temperatures average about 89 degrees Fahrenheit in Perth. Make sure to pack plenty of tanks, tee shirts, shorts, and comfortable hiking sandals.
So where should you go? There are so many treats on the west coast. You should definitely go to Perth, the historic city of Fremantle, and take selfies with the cutest animals on the quokka-covered island of Rottnest. These are just a few of our favorite places. And if you haven't seen pictures of quokkas before, stop what you're doing right now and Google them. These adorable marsupials are the happiest (and cutest) animals on earth.
March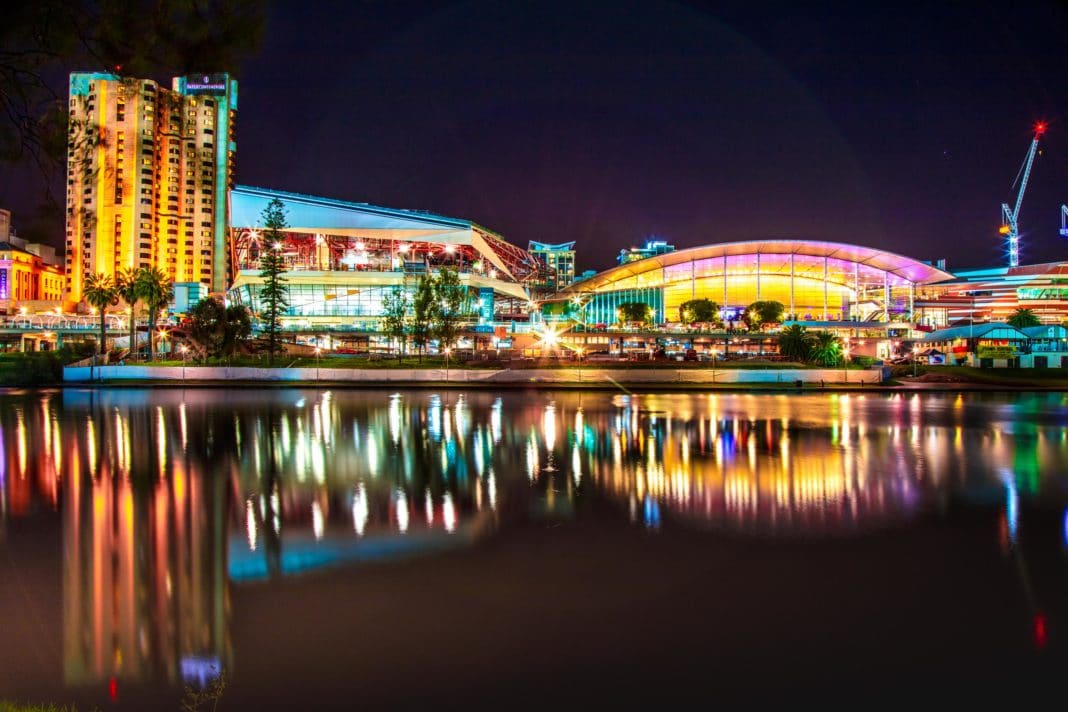 Credit: Wikimedia Commons
For music lovers, March is the best time to visit Australia. Known as the month of festivals, there are plenty of places to take your pick from. Adelaide is crammed full of cultural offerings. The main attraction here is Adelaide Fringe. So what exactly is this event? It's eclectic, to say the least.
The world's second largest annual arts festival, it sells an average of more than 700,000 tickets each time it rolls around. Expect to see a world of colors, festive costumes, acrobatic performances, all in an otherworldly magical ambiance. Make sure to bring clothing for warm weather and plenty of sunblock for the day. March averages a toasty 83 degrees Fahrenheit in Adelaide.
You'll find venues big and small, artists from all across the planet, and some of the quirkiest themes around. Around Adelaide's corners, you'll find everything from tents to pubs, laundromats, and haunted hospitals. Here's the best part. Since they're not for profit, it's a free access festival. You won't have to shell out insane cash fees to take part. With free events and raw talent, Adelaide Fringe is all about unleashing the fun.
April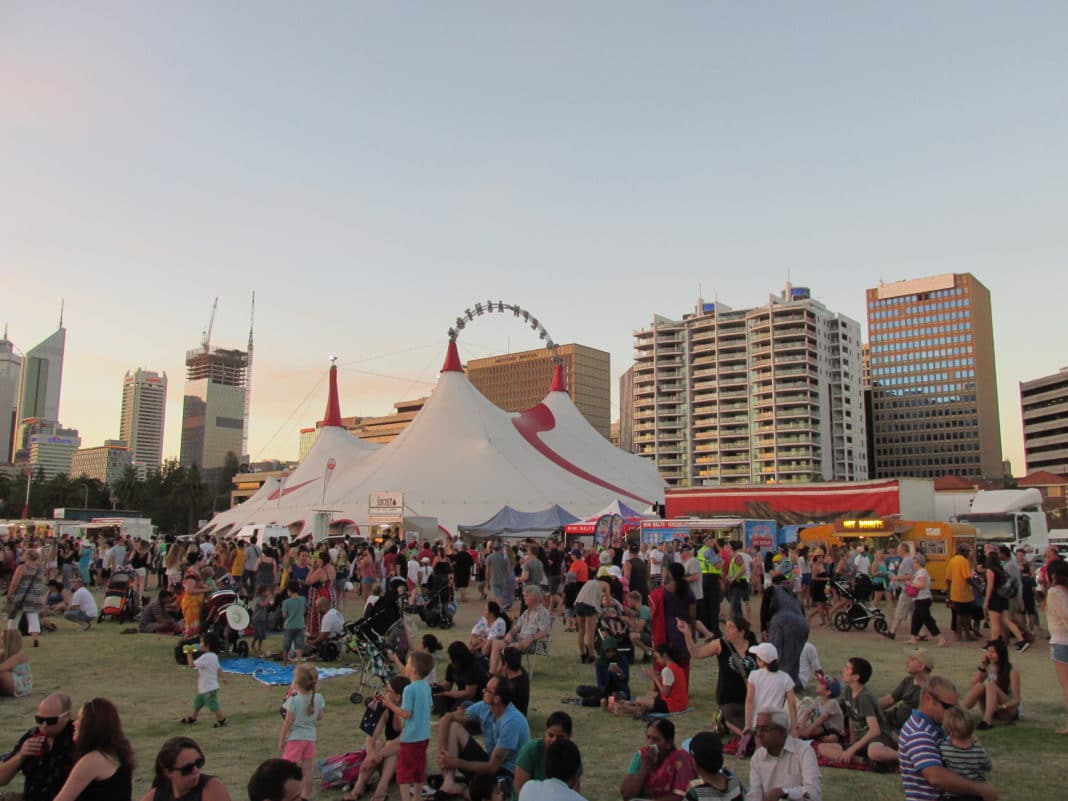 Credit: Wikimedia Commons
If you're looking to escape the heat wave but still want to come in summer, April could be the best time to visit Australia. On average, the temperature (temporarily) drops down to a balmy and comfortable 70 degrees Fahrenheit in Melbourne. You'll also get to see some fun displays of Australian national pride and maybe even catch tickets to the Southern Hemisphere's largest sporting event. Ah, now we've got your attention.
While Australia Day is controversial, Anzac Day (April 25) is much more unifying. This day commemorates the landing of Australian and New Zealand's troops on the shores Turkish soil during World War I. It is remembered by unique events all across the country. One of the most prominent Anzac Day activities is the sporting event at Melbourne Cricket Ground. Here, 100,000 enthusiastic fans flock to the massive sporting stadium to watch a match between Collingwood and Essendon.
May
Credit: Wikimedia Commons
This is the time the northwest is blessed with the most beautiful climate. For those wondering when the best time to visit Australia is, May brings nothing but clear skies and warm temperatures. The weather is back up to a sunny 83 degrees (in Ningaloo), warming up the ocean for those who want to take a dip. Ningaloo Reef is a popular spot, offering 320 days of sunshine a year and the best scenery.
As stunning as the landscape is, it's not the only reason people visit. Whale sharks congregate in the warmer months, offering adventurous travelers the chance of a lifetime to get a close look at these creatures in their natural habitat. If you're feeling gutsy, you can pay to take a tour and swim with these gentle giants. While it's certainly not for the faint of heart, what's a more epic experience to have? Daily tours leave from the ports of Exmouth and Coral Bay. Bring your GoPro and get up close with to some of the most stunning marine life.
June
You can't go to Australia without visiting Sydney. In the month of June, temperatures have dropped a bit to a steady 64 degrees Fahrenheit. Bring a light jacket and explore the city. Here' the city's got something special waiting for you. The world's largest festival of light could easily make June the best time to visit Australia.
From the Sydney Opera House to the Hyde Park Barracks, Observatory, and Sydney Tower, all the major landmarks turn to a kaleidoscope of colors. The world's greatest artists unleash their imagination, turning the city into a living canvas of their expression. If you'd like to see this in person, make sure to plan out your accommodations far in advance. This mid-year festival attracts an average of two million visitors during the weeks of May through June. It's also a great time to book your stay at Australia's epic new bubble hotel. 
July
Credit: ​City of Newcastle
While there are numerous places to travel in July, some are better than others. For Aussies, July means the winter cold is creeping in. It's also one of the best times to catch some cheap flights in the low season. Since the locals travel down south to seek warmer weather, you can get some pretty good deals in the city. 
One of our favorite places to visit is Newcastle in New South Wales (NSW). This city offers a balanced getaway with something even the pickiest of travelers are sure to enjoy. Furthermore, there is a good balance of both indoor and outdoor activities you can do. Take the Newcastle Memorial Walk, climb up to Nobby's Lighthouse to snap some gorgeous photos of the coast, dine by the waterfront, and indulge your appreciation for the finer things in life with a wine tour to Hunter Valley.
August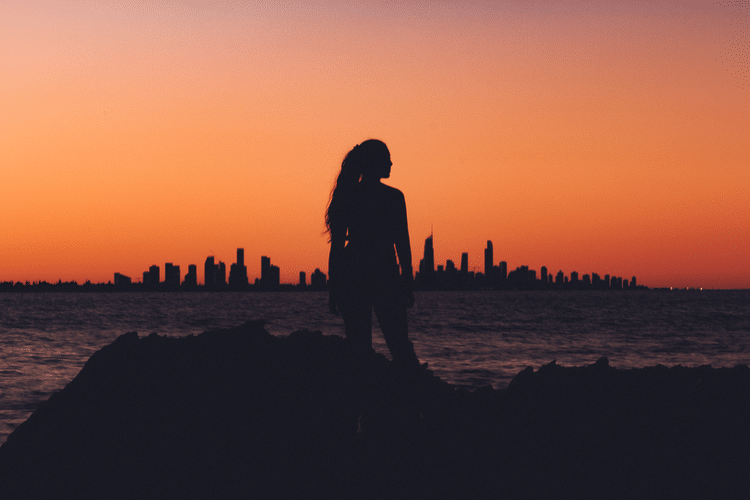 The month of August marks the turn of winter to spring. As a result, the weather at the beginning of the month can be quite drastic from that towards the end. If you're wondering what the best time to visit Australia is, the main factor should be what kind of holiday you want. Generally speaking, August offers much less rainfall than other months. While lower temperatures are to be expected, the humidity can make visiting some of the colder locations more bearable. Some of our favorite places to travel to in this month include the Outback, Fraser Island in Queensland, Litchfield National Park, and Cairns in Queensland.
September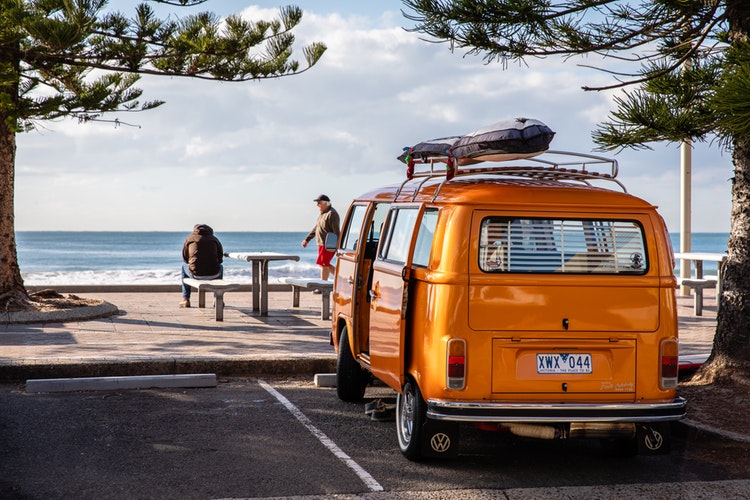 As Australia's first month of spring, September is the time that Mother Nature really gets to show off. It also tends to be a peak travel period for locals, especially around the holidays. While there are no public holidays during the month, school children get two weeks off for a break. There are pros and cons. If you're traveling with kids, there are plenty of activities going on that they are sure to live. The con is that rates for accommodations and tours often surge.
October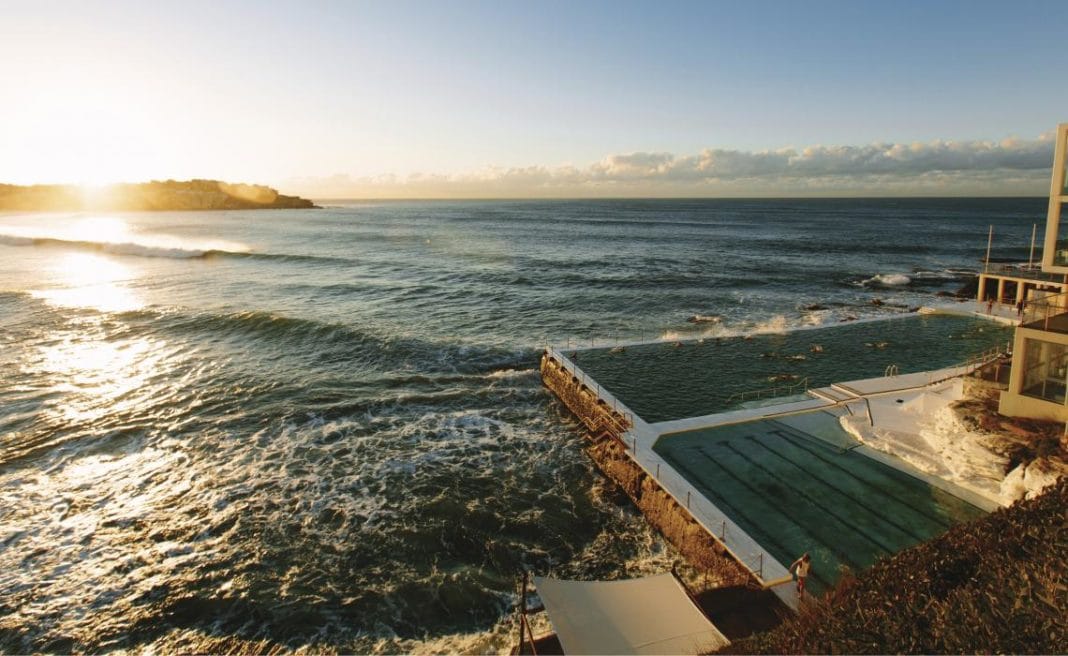 Credit: Sydney.com
Come dip your toes in one of the glittering beaches along Sydney's harbor. The Bondi to Coogee Coastal Walk is absolutely lovely this time of year. What makes October the best time to visit Australia? We'll answer that in three words – Sculpture by the Sea. Hundreds of art pieces line the ocean in a beautiful display of creativity.
November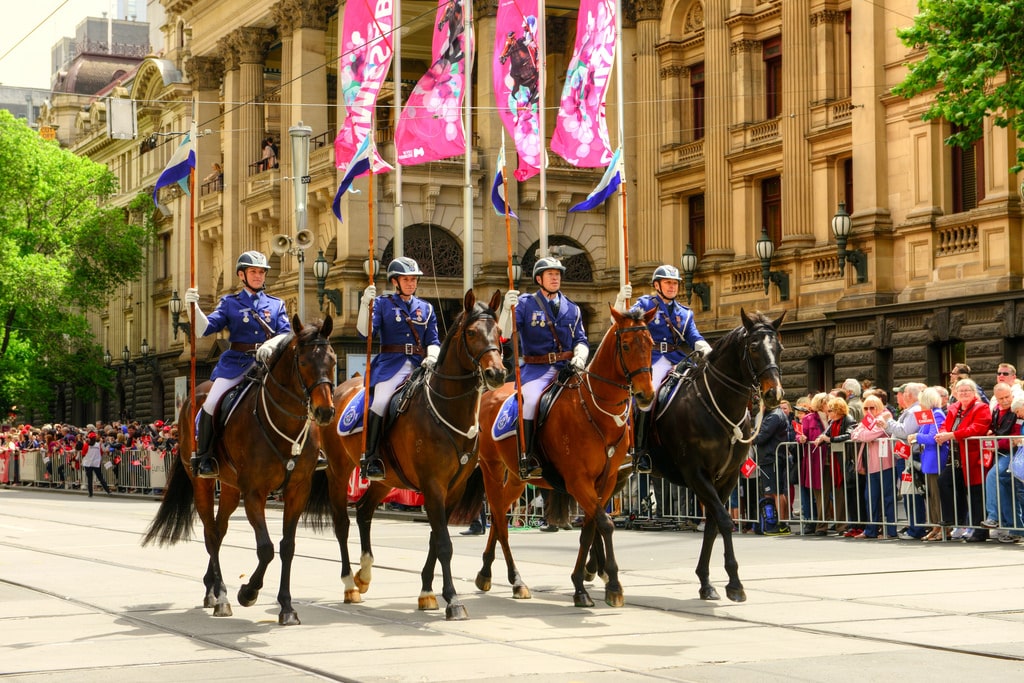 Credit: Flickr
The weather emerges from its spring chill for pleasant, balmy weather in the 70s-range. In Melbourne, excitement gathers in anticipation of the Melbourne Cup, a horse race on the first Tuesday of the month. The country's most prestigious race gathers over 100,000 observers at Flemington and more than 2,000,000 people tune in on television.
December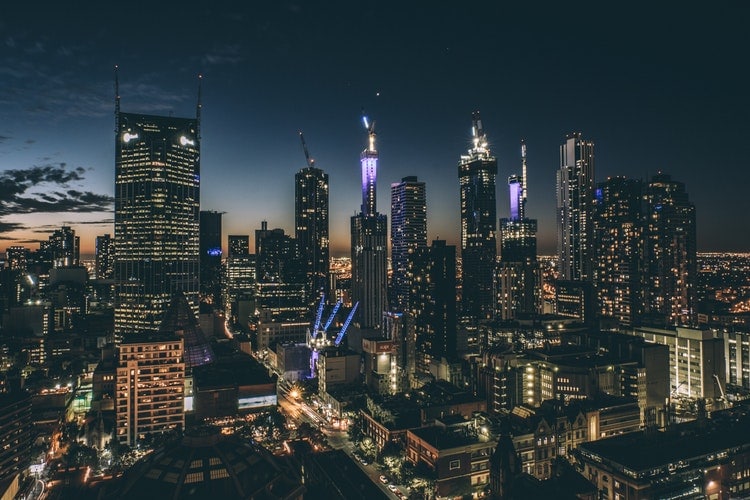 Is it summer? Christmas? The answer is both. If you want to get the best of both possible worlds, December is the best time to visit Australia. But where should you go? Tasmania is one of our favorite spots to visit. Separated from the mainland by the Bass Strait, the temperatures are freezing cold during Australia's winter.
Come December though, you'll have a great time exploring the natural beauty of this rugged wilderness island. In the northeast part of the state, lavender begins to flower in Apple Isle, transforming the ground into a lush purple paradise. Besides having plenty of space to explore for yourself and escaping the tourism rush, Tasmania also offers plenty of unique places for photographers to capture pictures you don't see on Instagram every day.
Choose the Best Time to Visit Australia for You​
Australia is filled with natural beauty, rich culture, and so many amazing opportunities for adventure. Plus, if you travel in the shoulder and off seasons, it is a budget-friendly destination! Now that you know all about the best time to visit Australia, it's time to book your dream trip. What kind of vacation are you seeking? Whether you are coming for nature observation, adventure, or cultural explorations this country has it all and more.
So when is the best time to visit Australia? While you will enjoy your stay at any time of the year, the spring and autumn seasons offer the most solitude, good weather, and greatest prices all around. Take our word for it and check out skyscanner.com for flight deals. You'll be pleasantly surprised at the rates you'll discover. Besides, we would rather sacrifice a little sunshine for fewer tourists. 
We love having a little more space on the streets to ourselves. Last but certainly not least, do you have any questions or comments for us? If you have a fun story about your visit to Australia and some favorite hot spots, we'd love to hear those too. Feel free to leave a message in the comment section below.
Related Article: 10 Best Places to Visit in Australia: See The Land Down Under