You can't visit California without checking out the best beaches in Los Angeles.
With warm weather and blue skies nearly year around, SoCal residents know they're blessed. This meets that whether you're traveling in July or December, you can still head out to get your fair share of sun and sand. With miles of picturesque coastline and all of PCH to drive, the options are nearly endless. Without further ado, here are our picks for the best beaches in Los Angeles in no particular order.
Here Are Our Picks for the Best Beaches in Los Angeles
1. El Matador State Beach, Malibu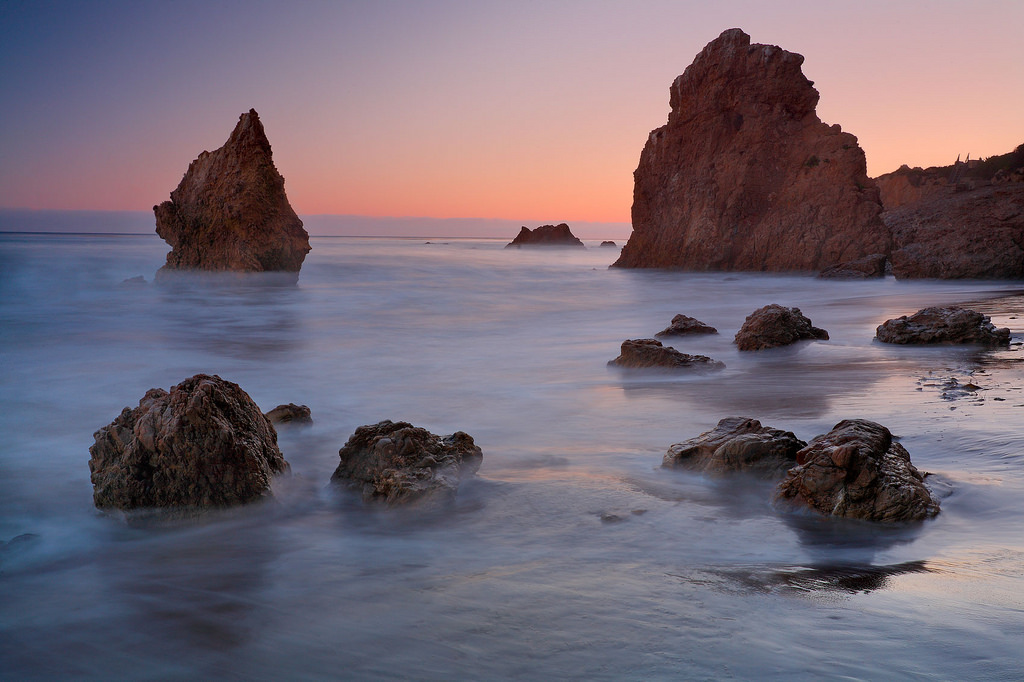 Tucked away in the shores of Malibu, El Matador State Beach is a treasure trove of rocky outposts and secret coves. What do we recommend for your visit? Bring shoes to explore the tidepools and don't carry a lot of gear. Pick a good spot to spread out your towel; you're not going to want to go anywhere else anytime soon. Just watch out for high tide; it's a safe bet to store your gear high up on the rocks.
Come early or stay late. The most memorable times are sunrise and sunset. What we love most about Malibu is that you can always find a stretch of sand to yourself. Unlike the crowded beaches of Orange County or a lot of places in LA, you can enjoy a little peace and quiet. Together with El Pascador and La Piedra, it makes up the Robert H. Meyer Memorial Beaches.
2. Zuma Beach, Malibu
When you're driving down Pacific Coast Highway, this is the main beach you'll see in Malibu. After making the trek through traffic down a one lane road, this is your treat. There's plenty of parking, lifeguards on site, and enough sand for the whole family to stretch out and have some fun. Bring your beach chairs, boogie boards, and build the ultimate sandcastle. Once you're done stretching out on the sand, head on over to Pointe Dume for some great hikes and cliffside repelling.
3. Leo Carrillo State Park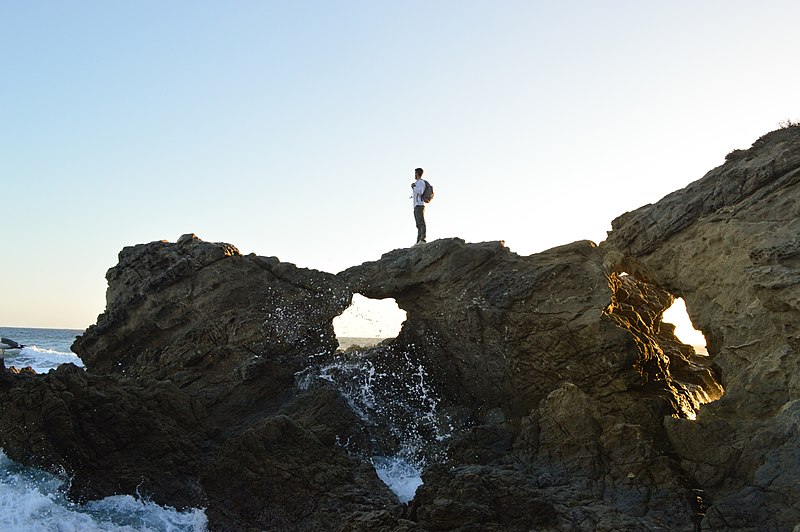 This is the state park your stepdad takes you to when he wants to reflect on the good ol days. Back in the 1970s before tourists discovered it, this state park was the place to go for perfect surf and empty sand. While it's crowded in the summers today, it's still a blast. If you ask us, Leo Carrillo is one of the best beaches in Los Angeles. Longboarders paddle out to catch mellow waves while nature lovers explore tidepools and hunt for sand crabs.
If you're traveling with a group, you should definitely take advantage of the on-site camping grounds, picnic area, and RV lot. Last but certainly not least, don't forget to bring your dog! This is one of the rare beaches where leashed pets are allowed to roam and have a little fun of their own.
4. Abalone Cove Ecological Reserve, Rolling Hills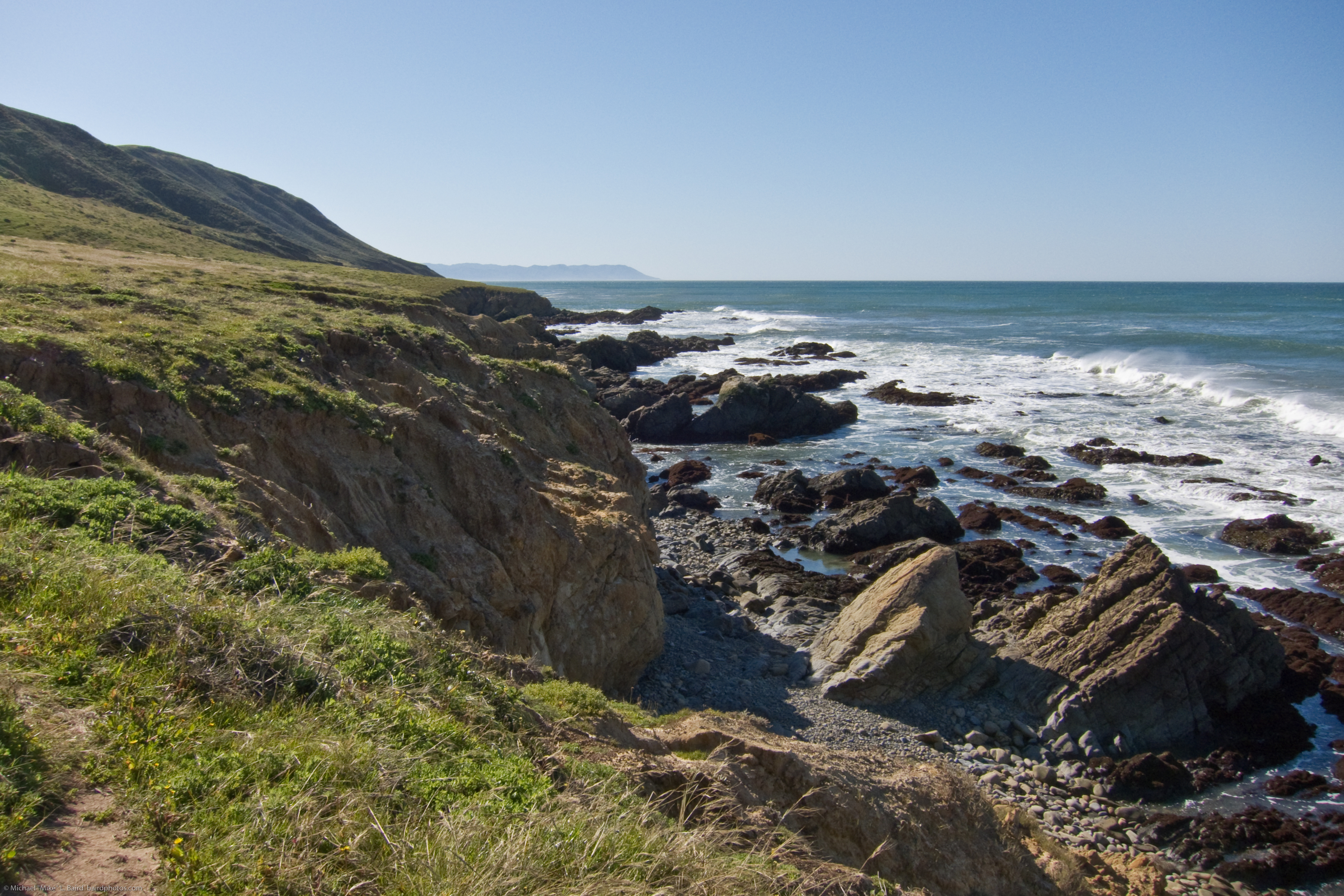 This isn't exactly your beach chair and striped umbrella kind of locale. From the parking lot, you'll hoof it down a steep and rocky cliffside path until you reach the sand. If you're willing to take a little bit of a hike, you'll enjoy one of the most scenic spots in all of the South Bay.
Gorgeous hiking trails wind you through dramatic landscapes and sweeping bluffs, tide pools along the shore are teeming with life. Secret caves are waiting to be explored in Portuguese Point. Portions of the rocky coast have been known to close after stormy seasons, so make sure to check the weather before you head out.
5. Surfrider Beach, Malibu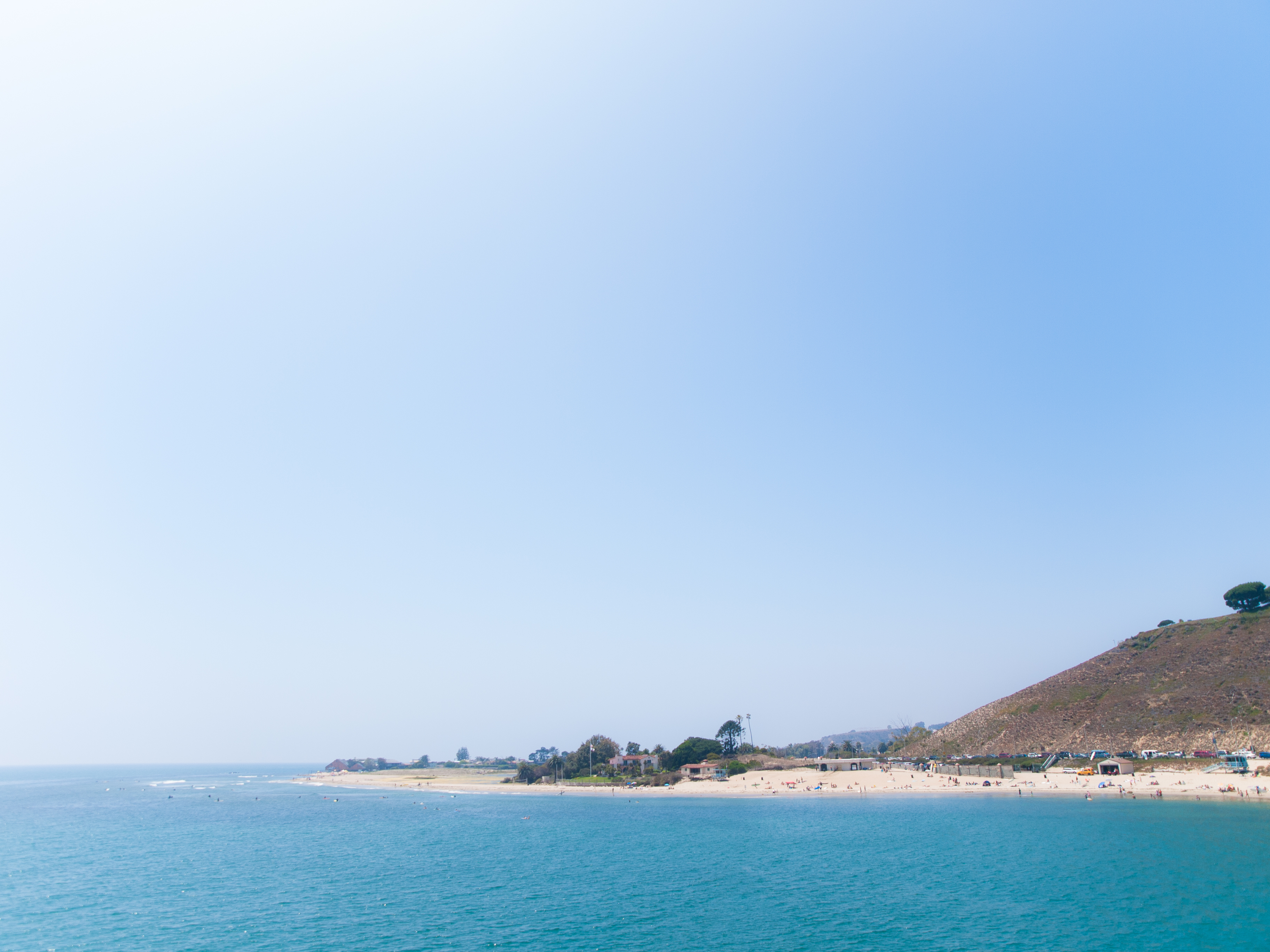 If you're seeking out an epic spot to catch a wave, you've found it. While you won't find the peace and quiet of El Matador here, it's still one of the best beaches in Los Angeles. If you're willing to fight for a parking spot and wind past the crowds, chances are you can find a good stretch of sand to call your own for the day. Have you ever heard of the World Surfing League? How about the 1960s sitcom Gidget? Both of these put Surfrider Beach on the map.
It's one of those Malibu locales you just have to visit. A prime location for people watching, it's so fun to just post up with a cup of coffee and watch the day unfold. With three point breaks, it's no wonder longboarders flock here from miles around. When it comes to your car, the best places to park can be found along Adamson-House, the Country Mart, and Pier. From there, you'll make your way past the lagoon and down to the warm sand.
6. Santa Monica State Beach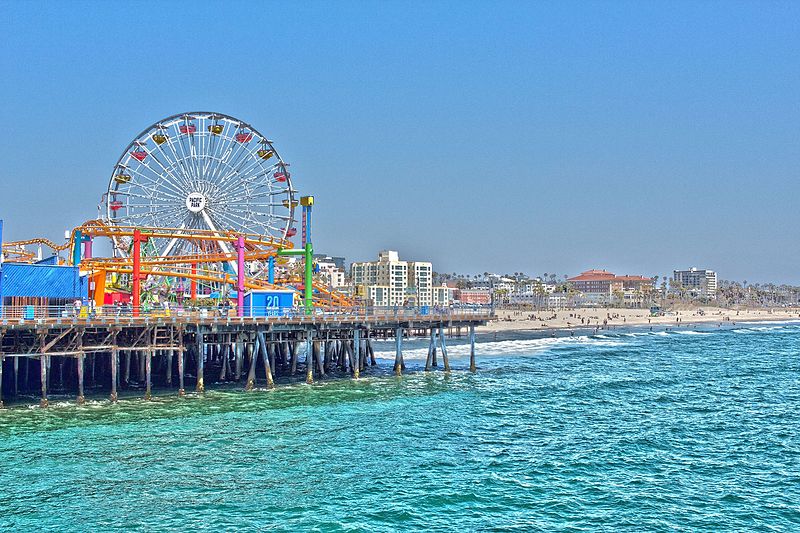 Running the length of the city itself, Santa Monica is no doubt one of the best beaches in Los Angeles. While the sand here is nice, it's not why people come. Travelers flock from miles around for the iconic boardwalk, roller coaster, and Santa Monica ferris wheel you see on postcards. Some three blocks long, this pier is packed with pedestrians, musicians peddling their latest album, food stands, and carnival games.
7. Dockweiler State Beach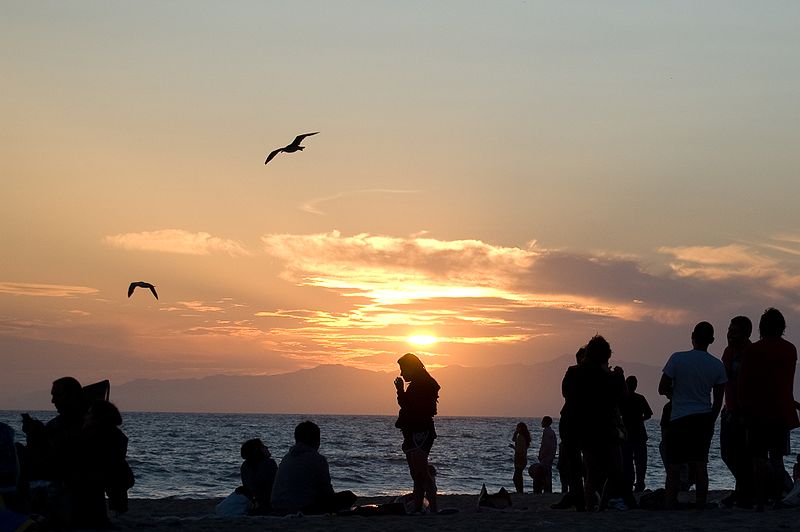 This is the best place to be for families and roadtrippers alike. As one of the best beaches in Los Angeles, Dockweiler offers everything you need for a day out. Located at the end of the LAX runways, you can watch the planes go out. Is it just us or do you always wonder who's on them and where they're going to? The spacious beaches are great for spreading out. From water sports to swimming, surfing, and bonfires, you've got all you need for a great outing.
8. County Line Beach, Ventura County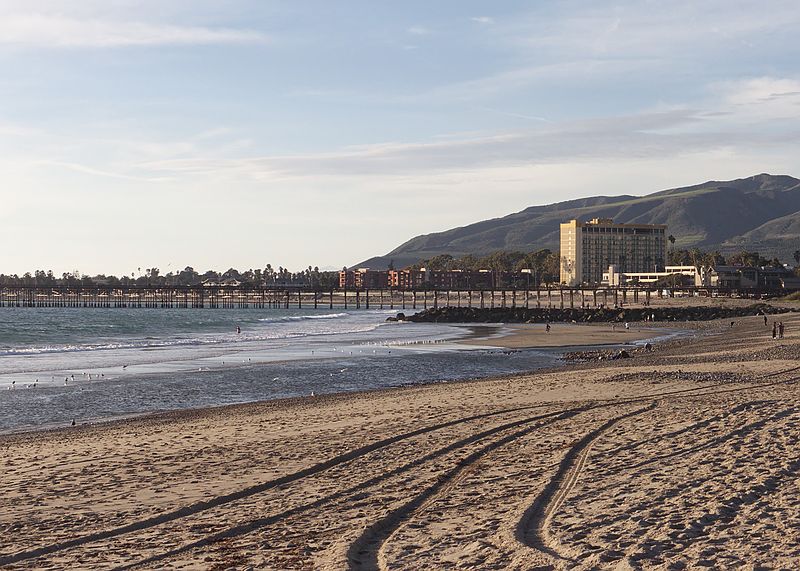 As the northernmost beach next to Ventura, County Line always has plenty of space. If you're seeking to escape the crowds and find easy (rare) parking along PCH, this is your hidden gem. With this said, you'll have a few companions out in the water. Surfers frequently cite dolphin and reef shark sightings here. In addition, the off shore winds make for some great afternoons kitesurfing. If you're looking for an inside tip, the seafood stand Neptune's Net offers some pretty great food.
9. Venice Beach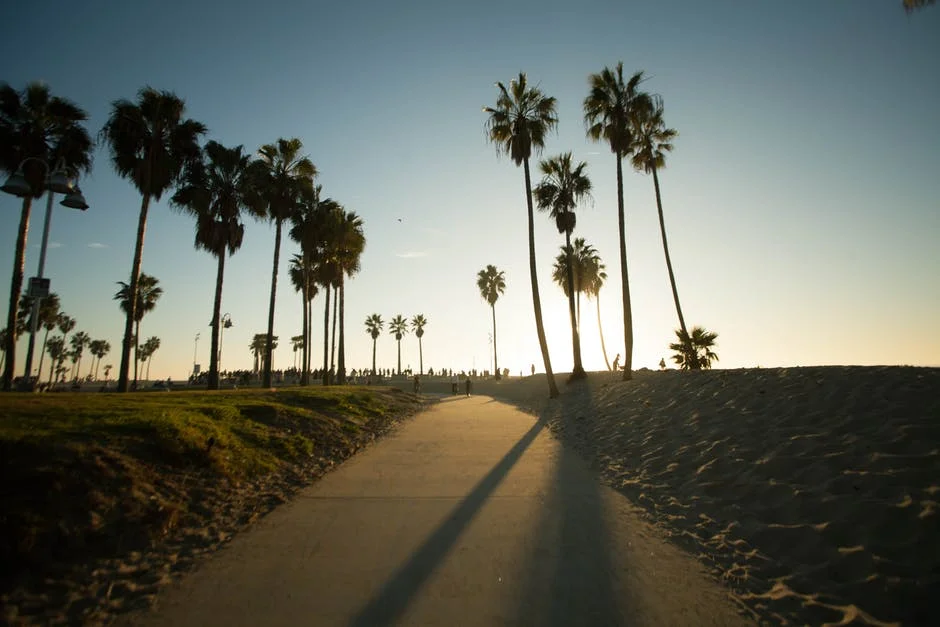 Is this a touristy spot? Yes. Is it a must-do when you check the best beaches in Los Angeles off your list? Yes. With this said, prepare yourself for a culture shock. If you've never been to LA or even southern California for that matter, you'll be in for a surprise. The winding boardwalk of Venice is home to a slew of characters. Sit back and watch, take a longboard and roll with the locals, or hang back and watch amazing skaters tear up the turf. After all, this is where the Lords of Dogtown were born.
Another must-see thing while you're here is Muscle Beach. This run down, albeit iconic locale is well-known for its ripped visitors, showing off their physique to the astonished world. This is another one of those places of legend. You'll have to see it to believe it.
When it comes to surfing culture, you might want to opt out. While you might be able to catch a good wave here once and a while, the surf here is notably inconsistent. Parking is typically jammed too, so prepare to park far away and walk for a while. In the event you get lucky, there are several beachside lots.
10. Rosie's Dog Beach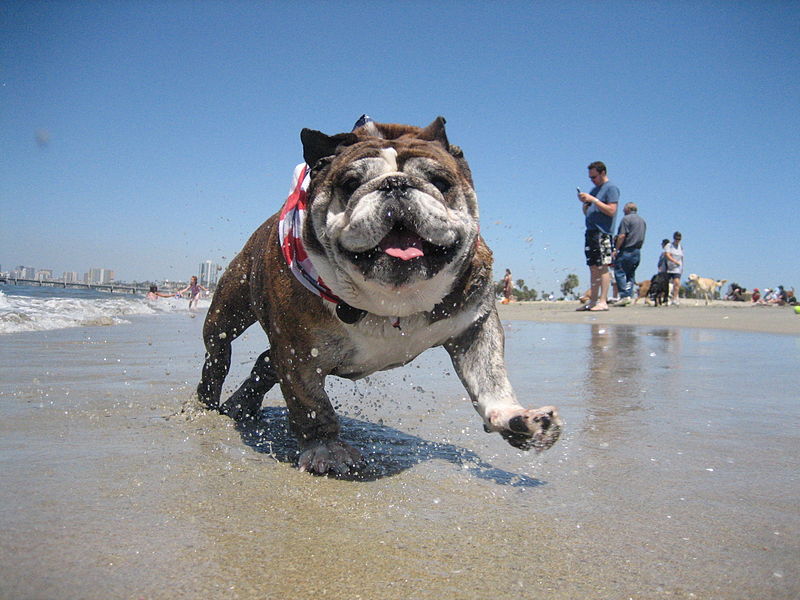 This one's for the pooches. If you're looking for a pooch-friendly paradise, you've found it. Generally speaking, finding a dog-friendly beach in LA is pretty rare. This four-acre long waterfront spot is actually the only legal off-leash spot in the county. If that doesn't make it one of the best beaches in Los Angeles, we don't know what does. The park gets its name after a famous local canine, Rosie the English Bulldog.
11. Laguna Beach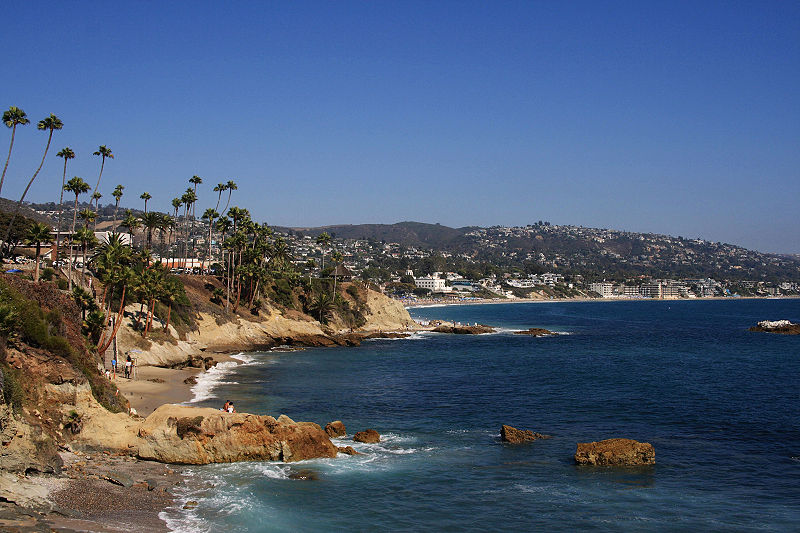 Okay, so Laguna is technically south of LA in Orange County. But who cares? It should still be on your list of places to visit. Not all beaches are created equally and when you compare the likes of Laguna to say downtown Huntington Beach or Redondo, you can see that. But with this said, avoid Main Street Laguna if possible.
It's crowded, touristy, and definitely not one of the best stretches of sand in California. Visiting Thousand Steps Beach and Victoria Beach are worth it. Thousand Steps Beach is pretty tucked away and to be honest, a little hard to find for newbies. It's located on the right-hand side of the main highway on 9th street. There's no beach parking, so you're going to have to parallel park on the street and hoof it. Be careful, California drivers are crazy.
When you get your gear out of the car, prepare for a long walk down. While it's not actually a thousand steps to the sand, it definitely feels like it. Your quads will burn like fire – going back up is worse. But you'll be rewarded by tide pools, a beautiful stretch of sand, and bright turquoise blue water.
Oh yeah, and if you explore and climb the rocks to the right-hand side, you'll come across a hand-carved pool where the tide from the ocean floods in filled with tons of little fish. It's an epic spot to swim, relax, and take endless Instagram pics.
Victoria Beach is one of the less crowded beaches in the city. It's known for being one of the Instagrammable spots too. Why? There's plenty of tide pools to explore and a cool old lighthouse from the early 1920s on its shores.
Book Your Trip to Visit the Best Beaches in Los Angeles
Clear skies and warm waters await you. While there are a few touristy spots on this list, you have to see them while you visit. But with that said, the best beaches in Los Angeles truly lie in Malibu's hidden gems. Where else are you going to find a lovely stretch of sand and a private cove all to yourself in SoCal? Leave your worries behind, catch up on some R&R, and enjoy all that the Golden State has to offer.
Related Article: 11 Best Beaches in California for Your Next Beachcation