Check out our top 10 tips for fall camping expeditions.
The fall remains a top time to travel outdoors. With natural landscapes transforming and becoming filled with red, gold, and orange, countless outdoors locations suddenly turn picturesque. If you're a traveler who enjoys spending hours outside, why not embark on a fall camping adventure? You could test your camping skills while getting to appreciate the stunning fall scenery. Those without a lot of experience camping, or who want some advice on outdoors expeditions, should read on. We've curated a list of ten tips for fall camping this year.
1. Find your ideal camping destination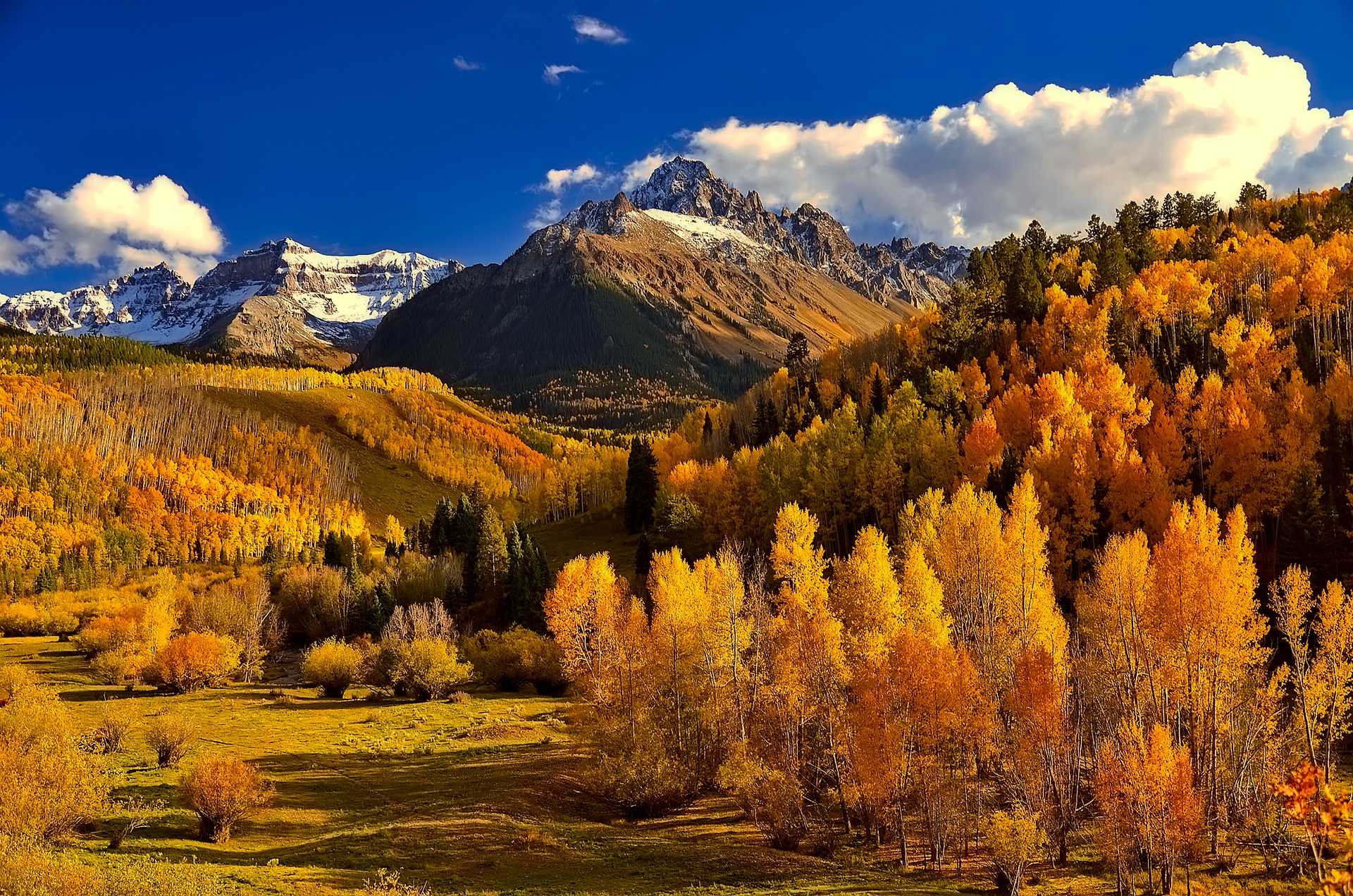 Before you can even begin a fall camping adventure, you need to decide on a location. Plenty of locations across the U.S. remain ideal spots to go camping during the fall. You should consider whether you want to head to the forest, or somewhere up on a mountain. Different areas have different fall scenery, making for varying kinds of views and experiences. Travelers may also want to think about how far away from towns and cities they want to be while camping.
If you've always wanted to go somewhere, why not travel there for a fall camping adventure? Many spots will have the kind of natural location you're looking for in a camping site. Locations like Arizona and Wyoming will make for unique fall camping trip destinations. The best places to camp in the fall combine stunning natural landscapes with cooler weather and a peaceful atmosphere.
2. Consider peak fall foliage dates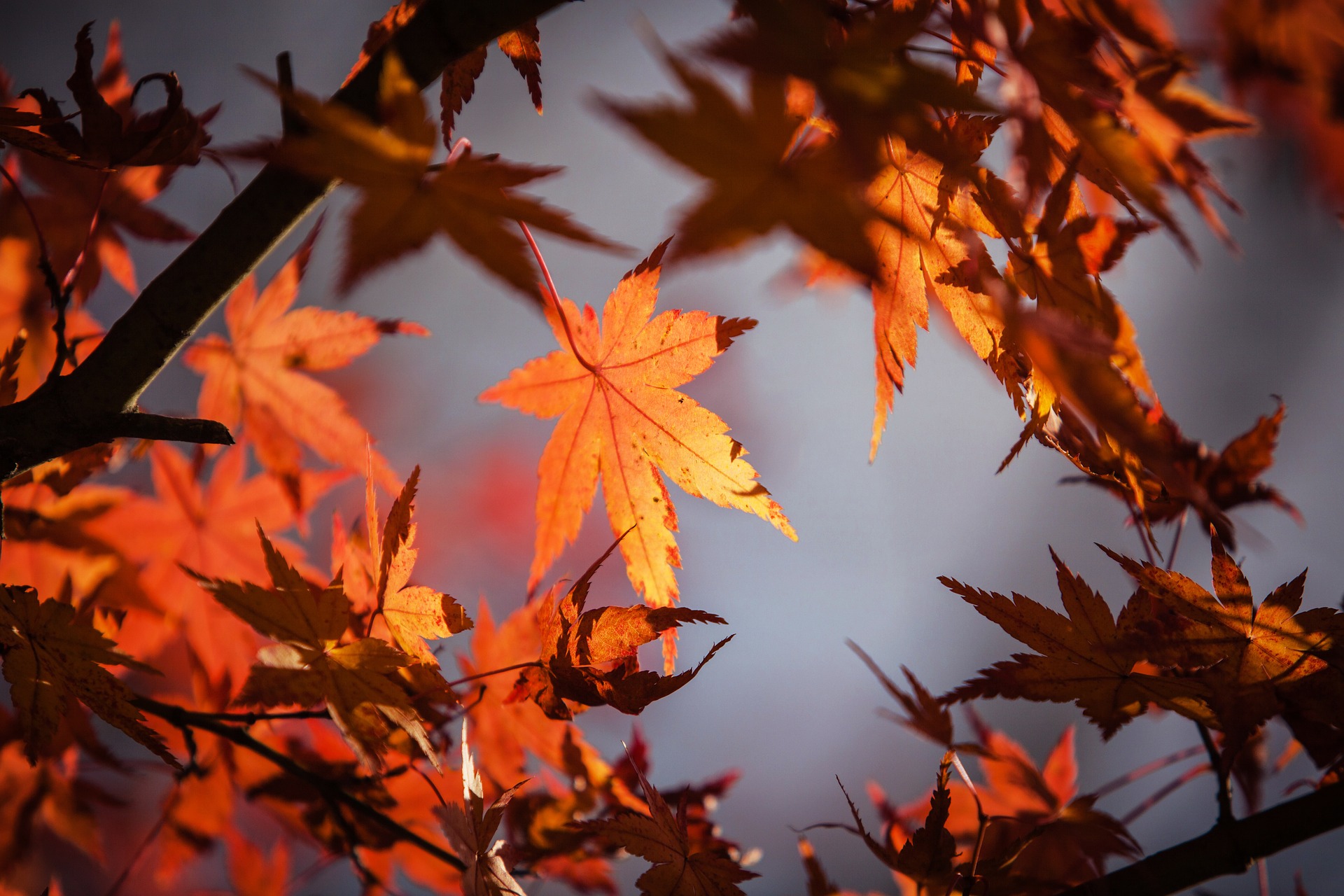 Depending on the month or specific day, certain locations have peak fall foliage times. This means that you'll want to figure out the best time to see fall scenery at its peak. While you might have luck visiting during the months of October and November, the colors might not appear as stunning. If you go camping too early, the leaves may not have changed enough to provide a great view. Travelers who go too late in the fall season might also end up losing out on seeing fall foliage.
Once you've picked out a place to go fall camping, look up the peak fall foliage dates. Many websites will have information on when to visit locations for witnessing the best fall scenery. This will help you figure out if you should go sooner, rather than later, on your fall camping adventure.
3. Check the weather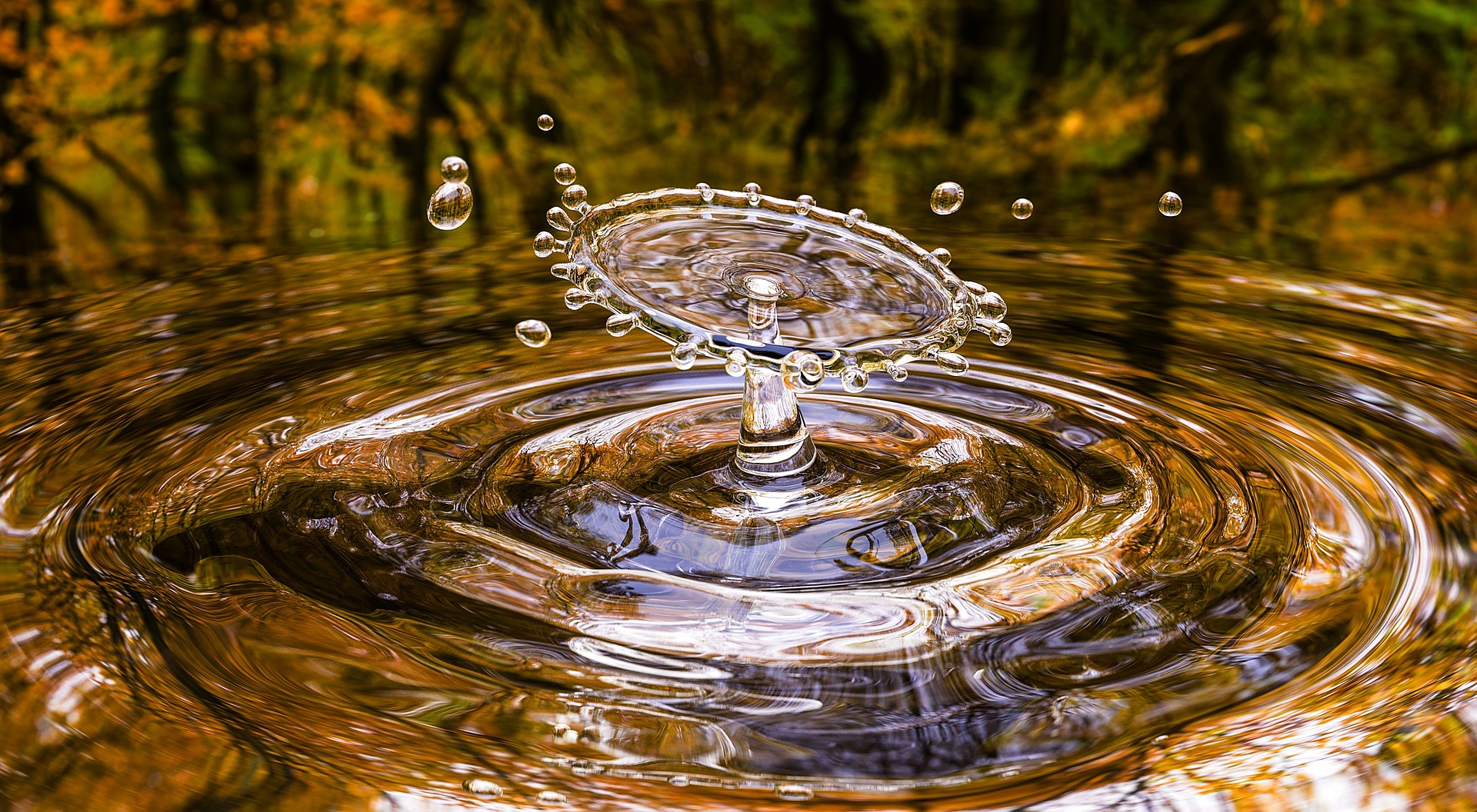 The fall generally tends to bring in cooler weather for locations around the U.S. Accordingly, fall camping locations will usually remain colder, though this depends on the month you visit. September can still bring fairly hot temperatures, while November may suddenly feel frigid. Travelers need to be aware of the weather before going on a fall camping trip in order to plan properly.
Checking the weather remains important in case of inclement weather. While you might have a general idea of temperatures, you can't always prepare for rain or snow. This means knowing the weather forecast can help you avoid camping catastrophes and disappointments. The weather report will additionally assist you when you decide to start packing for your fall camping trip. You don't want to spend your expedition huddled up inside a tent because you failed to bring proper gear.
4. Plan out your camping list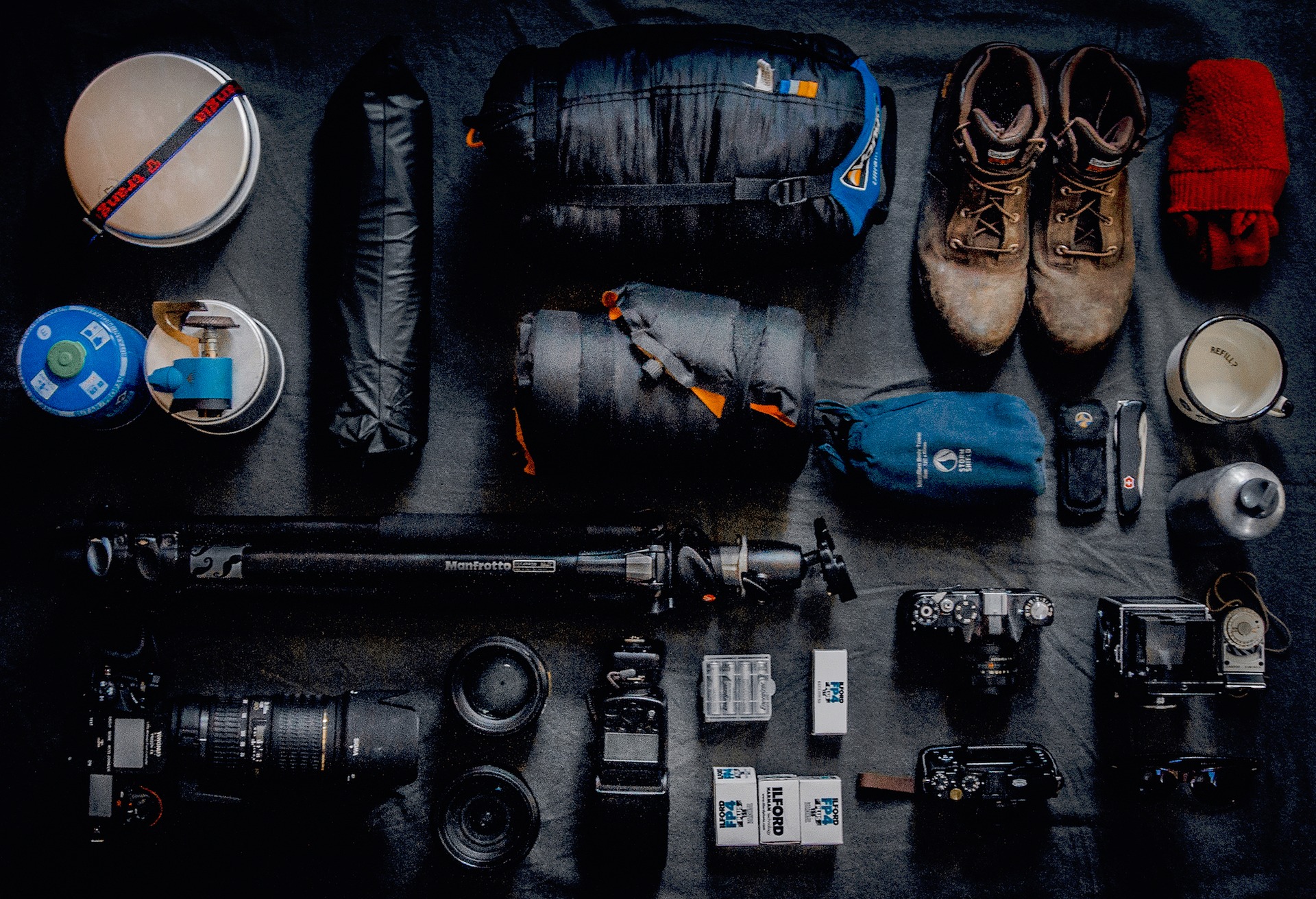 The next step before beginning your fall camping adventure involves creating a camping list. In order to have an amazing time, you need to prepare adequately. This means you should figure out all the necessary items to bring on your camping trip. Planning ahead will lead to more fun outdoors and less problems while you're far away from home. If you plan well, you'll always be prepared for issues or surprises encountered during your expedition.
Items like tents, clothes, food, water, and other gear remain top belongings to carry during a camping trip. Consider where you'll be outdoors and think about what extra items might be important to bring. If you're going to be in the middle of the woods, carry a compass to guide your way. Travelers who like to listen to music outdoors may want to bring a portable speaker and extra batteries for electronics. Firewood might be another item to carry if you won't be chopping any down yourself.
5. Bring the right tent
When you plan a camping trip, one of the top items to bring would include a tent. The right tent can make or break your camping adventure. If you're planning a fall camping trip, your tent should be able to keep you and other travelers warm. Waterproof features may be important if it starts to rain or snow. Other features, like ventilation and storage space, might be useful to consider.
Since you'll be camping during autumn, keeping warm while sleeping in your tent remains a priority. If you're new to camping, you might not know how to stay warm in a tent. While you can bring certain types of gear to create extra warmth, the tent itself should also provide insulation. Additionally, things like a rainfly will keep water from entering the tent and making you damp.
6. Pack different types of clothing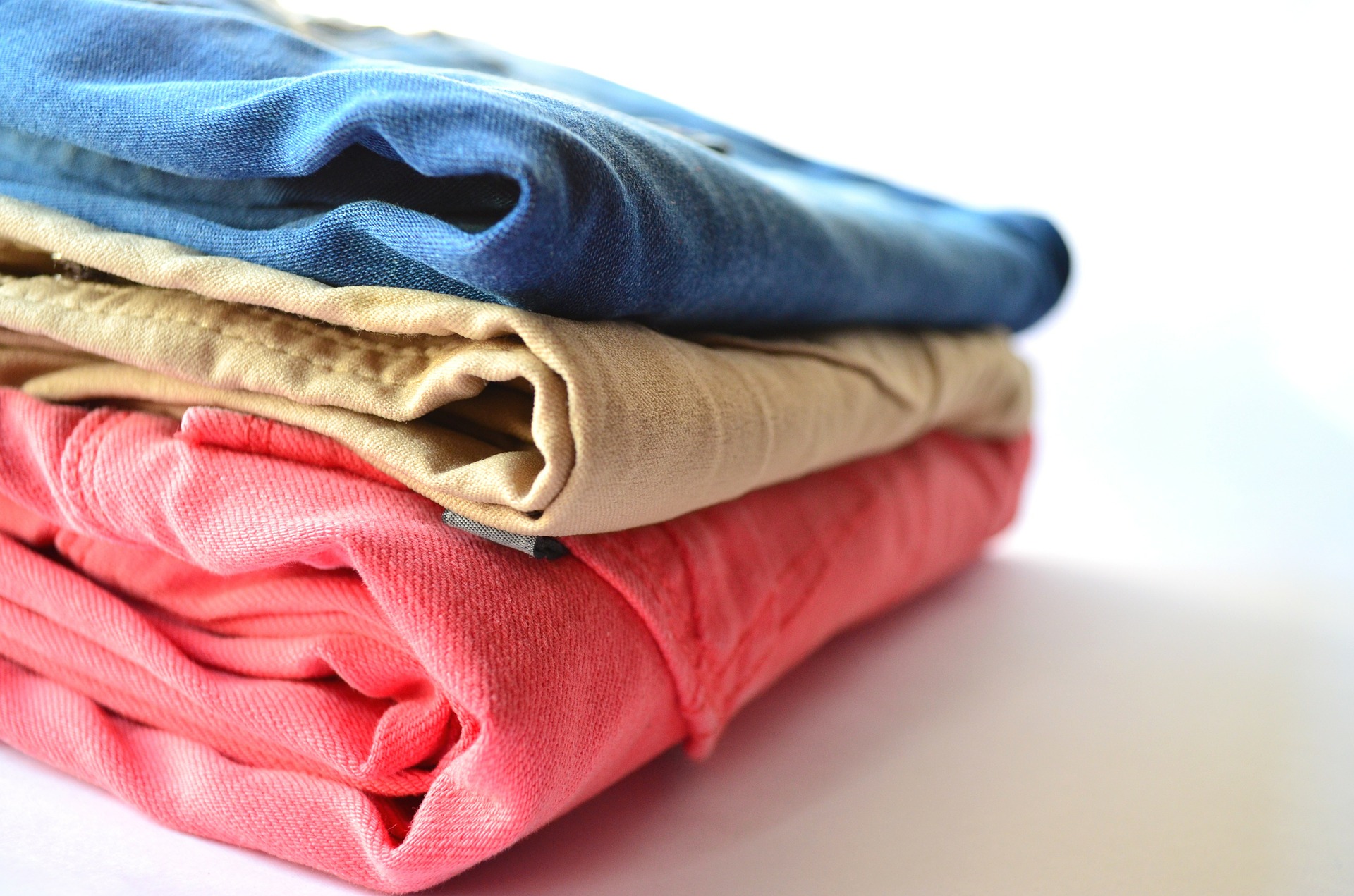 Fall remains an in-between season when it comes to clothing. While the afternoons may be very warm, mornings and nights can grow cold. Travelers should wear layers if they want to have enough warmth while they sleep. At the same time, adventuring outdoors may cause you to get hot. You should thus be able to remove a layer of clothing if necessary.
Make sure to pack various types of clothing before you go on your fall camping trip. Bring a heavier and lighter jacket, so you can have something in case the weather gets warmer or cooler. Pack short-sleeved shirts to layer underneath heavier items, like sweaters. You should also bring pants and shorts in case you need to cover or uncover legs when it gets hot. While this may seem like a lot of clothing to bring, you'll appreciate it when you're outside camping. Since fall weather can change quickly, you want to be prepared for any type of climate.
7. Find a warm sleeping bag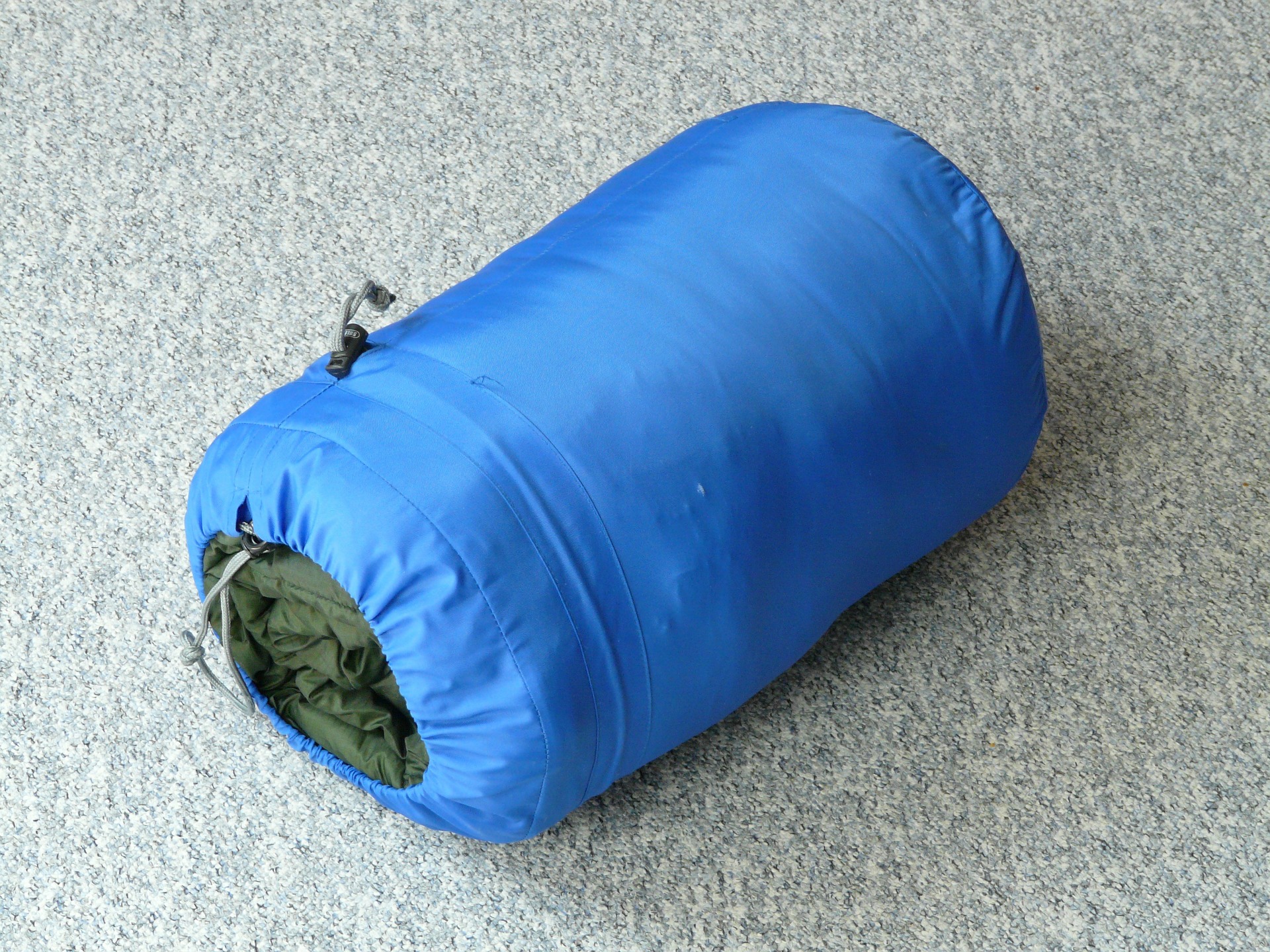 As mentioned above, the fall season tends to bring warmer daytime temperatures, while cooling down at night. This means that travelers should pack a sleeping bag that keeps them warm while they sleep. Fall camping trips require you to bring gear that's designed for colder weather. Though you can create extra warmth with clothing and heaters, a decent sleeping bag will improve your camping experience.
Some sleeping bags don't provide any insulation, which means you'll be shivering all night long. You can find many sleeping bags that offer lots of warmth, without any extra effort on your part. These bags utilize special materials to contain heat and provide cushioning as you rest. Similarly, different shaped sleeping bags may keep warmth inside by tapering near your feet. Choose the right sleeping bag for camping, and you won't ever have an uncomfortable night of rest. You'll stay snug and cozy when you stay inside a decent sleeping bag.
8. Purchase some decent hiking boots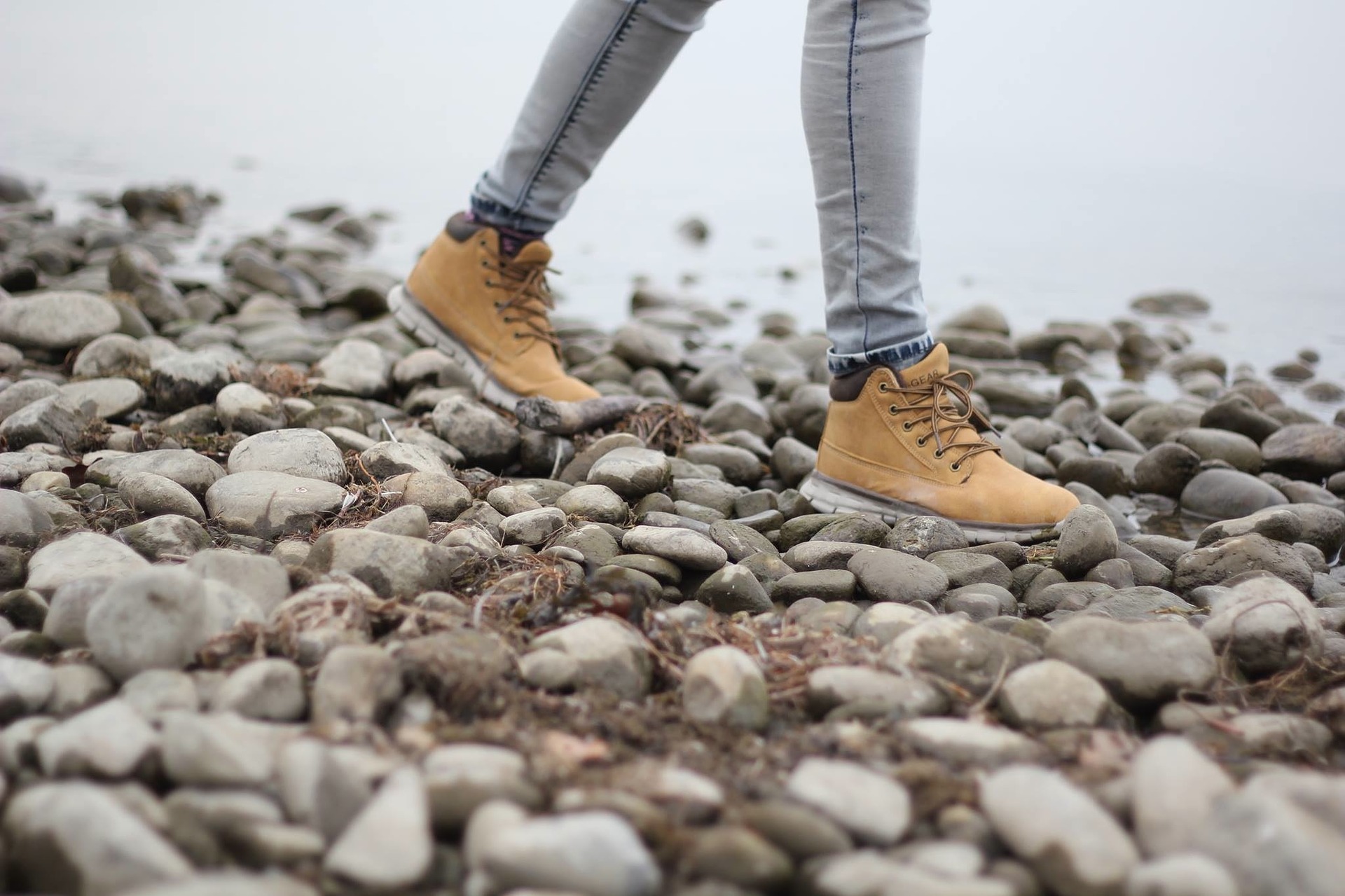 Just as you might want a warmer sleeping bag, you may also desire hiking boots that keep feet warm. During fall camping trips, the weather can get pretty cold. As you travel through the woods or hike down mountainsides, your feet will feel the change in temperature. Travelers should invest in a quality pair of hiking boots in order to remain warm while they camp.
Many hiking boots utilize insulating features in order to contain heat in your feet as you camp. Things like leather and faux fur may provide greater warmth than you would have had with other boots. At the same time, if you're going to be walking frequently, the boots should feel comfortable. The best boots for cold weather camping provide warmth and a cushiony feel while wearing them.
9. Carry an insulated mug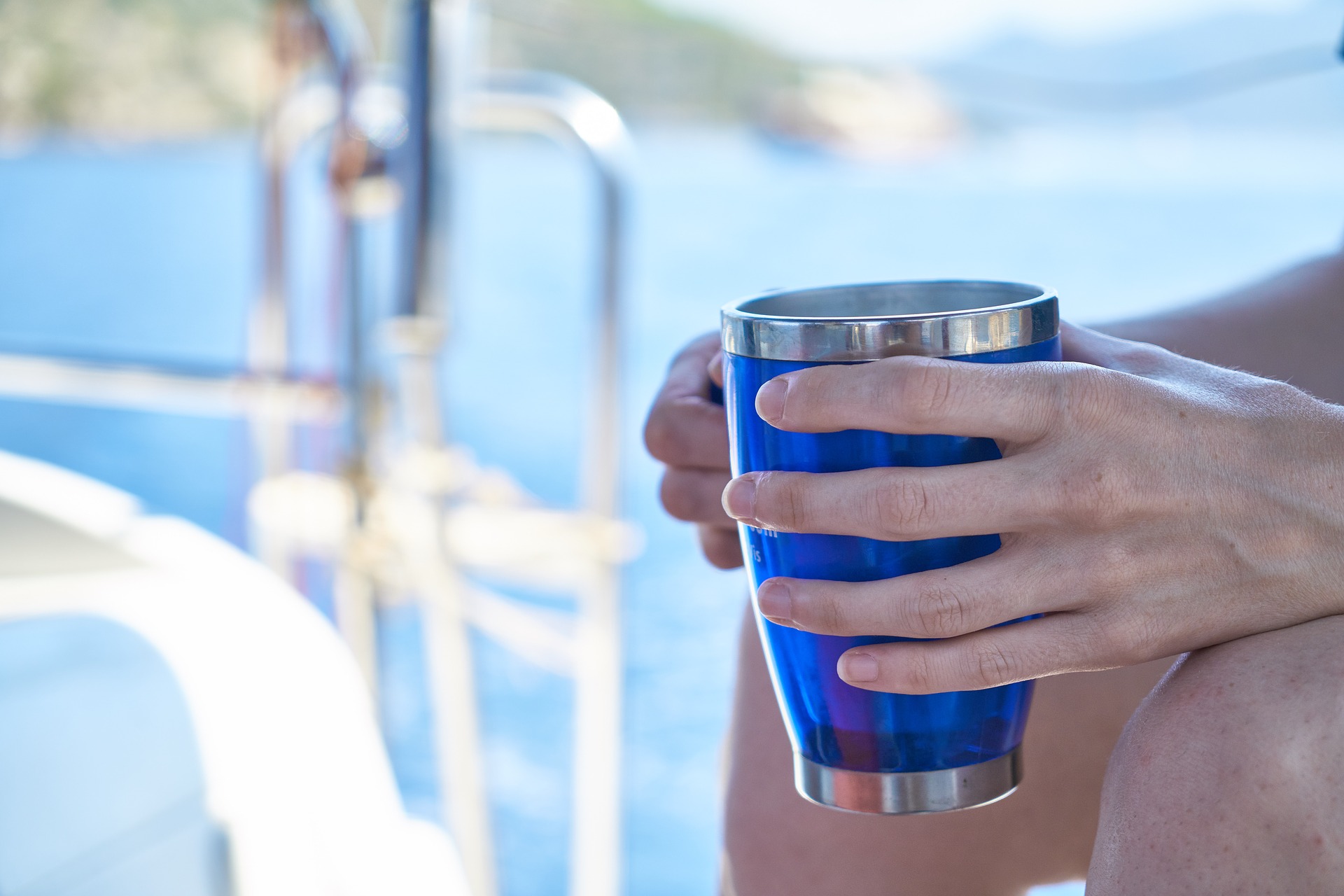 While you may want your feet to stay warm as you camp, you might also want drinks to remain hot. Sips on warm hot chocolate or coffee can make your fall camping trip that much better. Of course, your drinks won't stay hot if they're exposed to the frigid air. Liquids will cool fast once they're taken away from heat. However, if you bring an insulated mug, you can drink hot beverages for hours at a time.
Stainless steel mugs remain a top option for keeping drinks warm when you're camping. You can find a huge variety of these beverage holders with varying features. Travelers may want mugs that provide a better grip for carrying on the go. Others may prefer mugs with a specific mouthpiece for preventing spills as they camp. You can find a variety of travel mugs for outdoors adventures.
10. Respect fall wildlife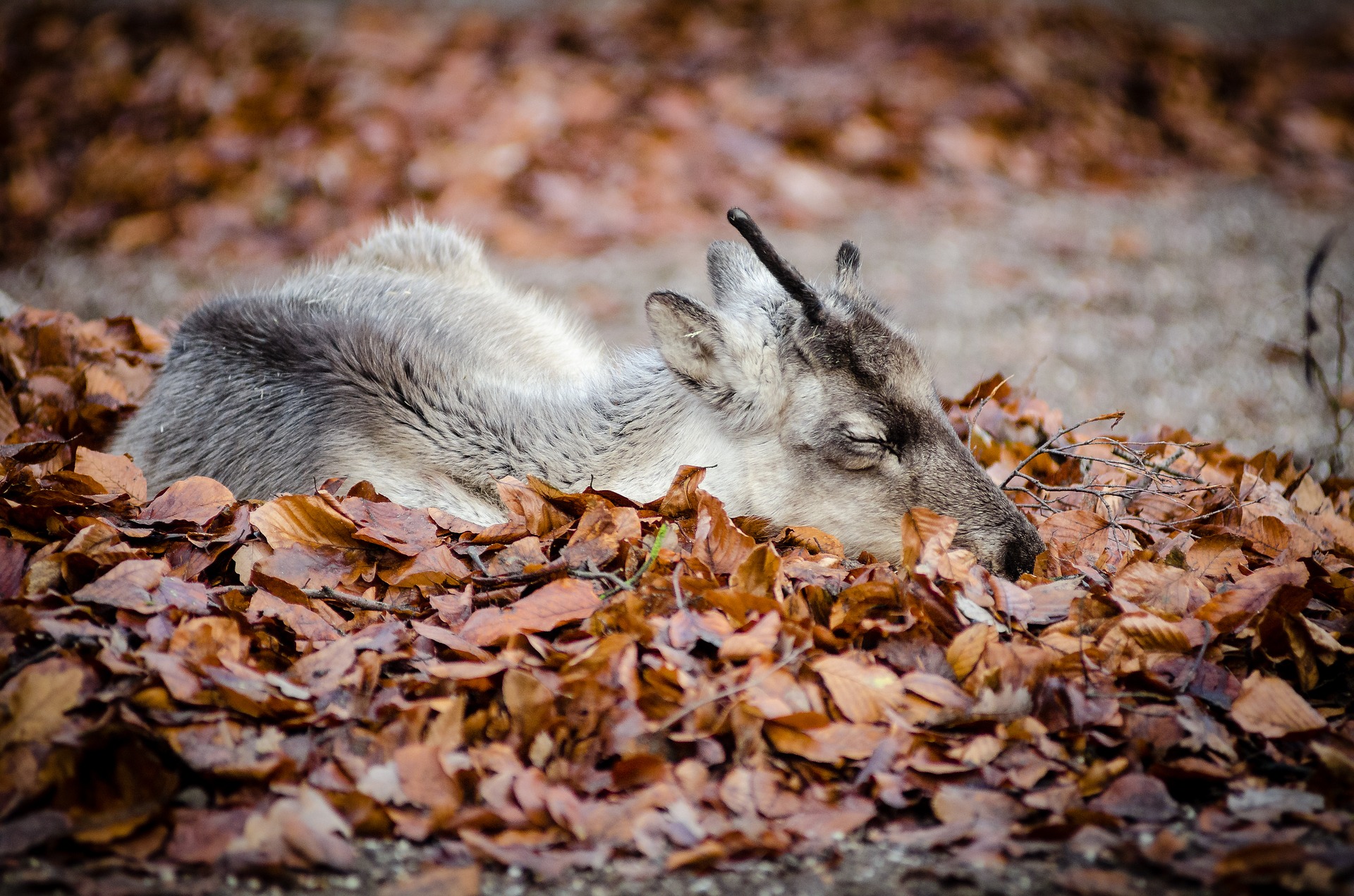 Fall remains a special time for much of the wildlife found in popular camping locations. Many mating rituals occur for various species during this time, making certain animals more inclined to be aggressive. This means travelers should be warier of the animals they might see while camping. Be sure to keep your distance and don't try to greet the creatures you may encounter.
Additionally, respecting your fall camping destinations involves cleaning up after yourself when you leave. You should make sure to leave no trace when you're finished camping in a specific area. Always pick up trash and don't leave anything behind. The wildlife will thank you for it.
Follow our fall camping tips to have an amazing outdoors adventure.
If you're a traveler with an interest in spending time outdoors, camping remains a fun and exciting activity. During autumn, the landscape changes and grows even more beautiful. Fall camping adventures remain popular amongst travelers, as you can appreciate the landscape and enjoy the outdoors. Since camping during the fall may be a different experience from camping during other seasons, you might need some advice. We hope our list of fall camping tips has provided you with some much-needed information for planning an outdoors expedition.
Related Article: The 6 Best Tent Heaters for Your Next Fall Camping Trip