Discover the best cool cheap gadgets to buy in 2018.
With so many new technologies invented every day, buying unique gadgets can be fun and exciting. However, these products tend to have high prices, meaning you can't purchase everything you want. At the same time, those on budgets may want to try out products without spending all of their savings. Thankfully, you can find tons of cool cheap gadgets under $50, so you can save money and test new technologies. Read on to learn about the best gadgets for buyers on a budget to try out in 2018.
1. Amazon Echo Dot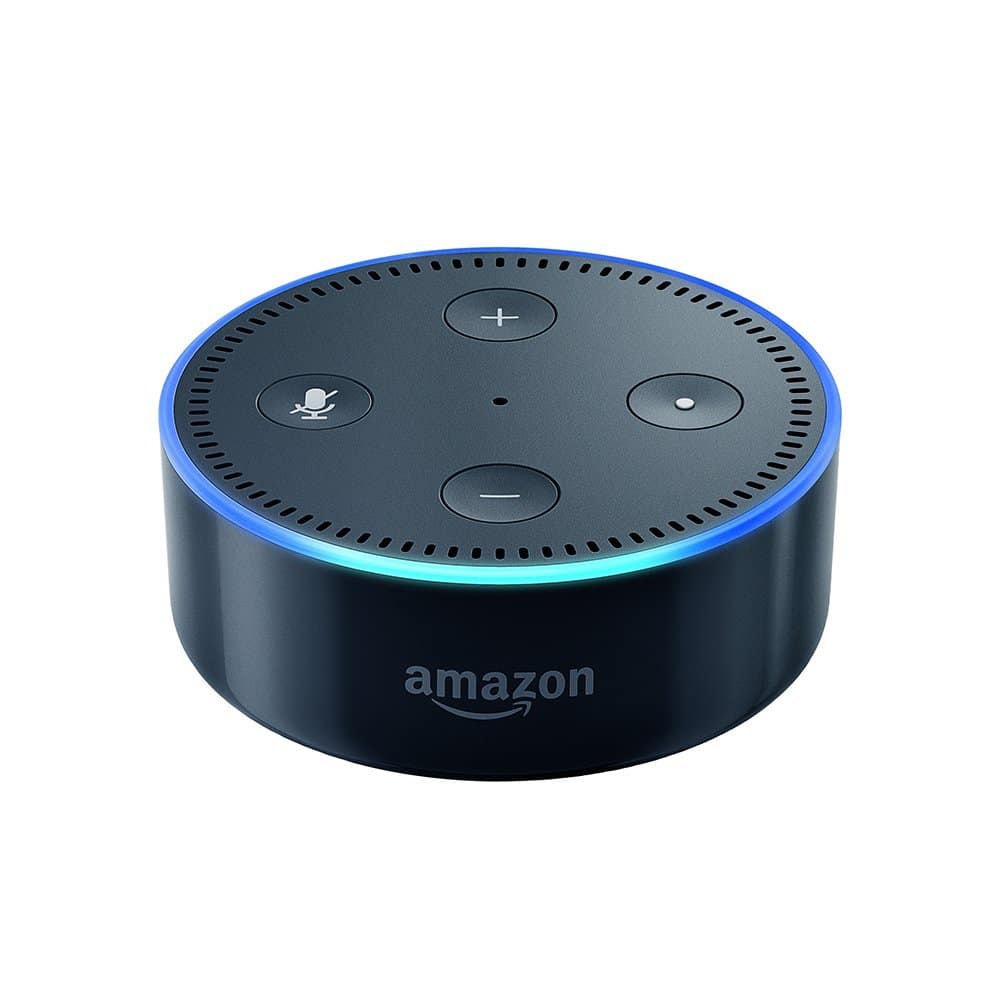 This hands-free device lets you control all your at-home devices using just your voice. At $49.99, the Amazon Echo Dot comes at a reasonable price, especially considering its many capabilities. You can speak to the Echo Dot from across the room and play your favorite tunes or make phone calls. While you're cooking a meal, you may set alarms or even listen to news as you create dishes. If you're always trying to read books but can't find the time, listen to audiobooks with the Echo Dot. You can also connect to speakers using Bluetooth and utilize the product as an alarm clock next to your bed.
As one of the best cool cheap gadgets on our list, the Echo Dot won't break your budget. The multi-use nature of the device means you get a lot of usage for your money. You can control lights and fans or other things in your home by using the Echo Dot. Instead of buying multiple products, you can do everything you need with one item. This device helps you live your life in a more stress-free, easy-going manner.
2. Roku LT
If you love to stream movies and television shows regularly, the Roku LT might just be the product for you. The device allows users to watch over a thousand channels and streaming services from the comfort of their homes. With built-in apps for watching Netflix, Hulu, or other services, you can enjoy every TV episode using one single device. You can even listen to music through YouTube or hear sports news while you work. The best cool cheap gadgets provide multi-use functionality in one product, and the Roku LT is no exception.
Those on strict budgets will still be able to afford the Roku LT, as it costs around $30. This leaves customers with more money to spend on additional technologies that they want to try. Similarly, instead of having to hook up multiple devices, you only need this one product to watch all your shows. You can keep using the Roku LT when switching between streaming services, rather than connecting to other devices. Overall, it's easy to see why the Roku LT remains one of the best cool cheap gadgets available.
3. Google Home Mini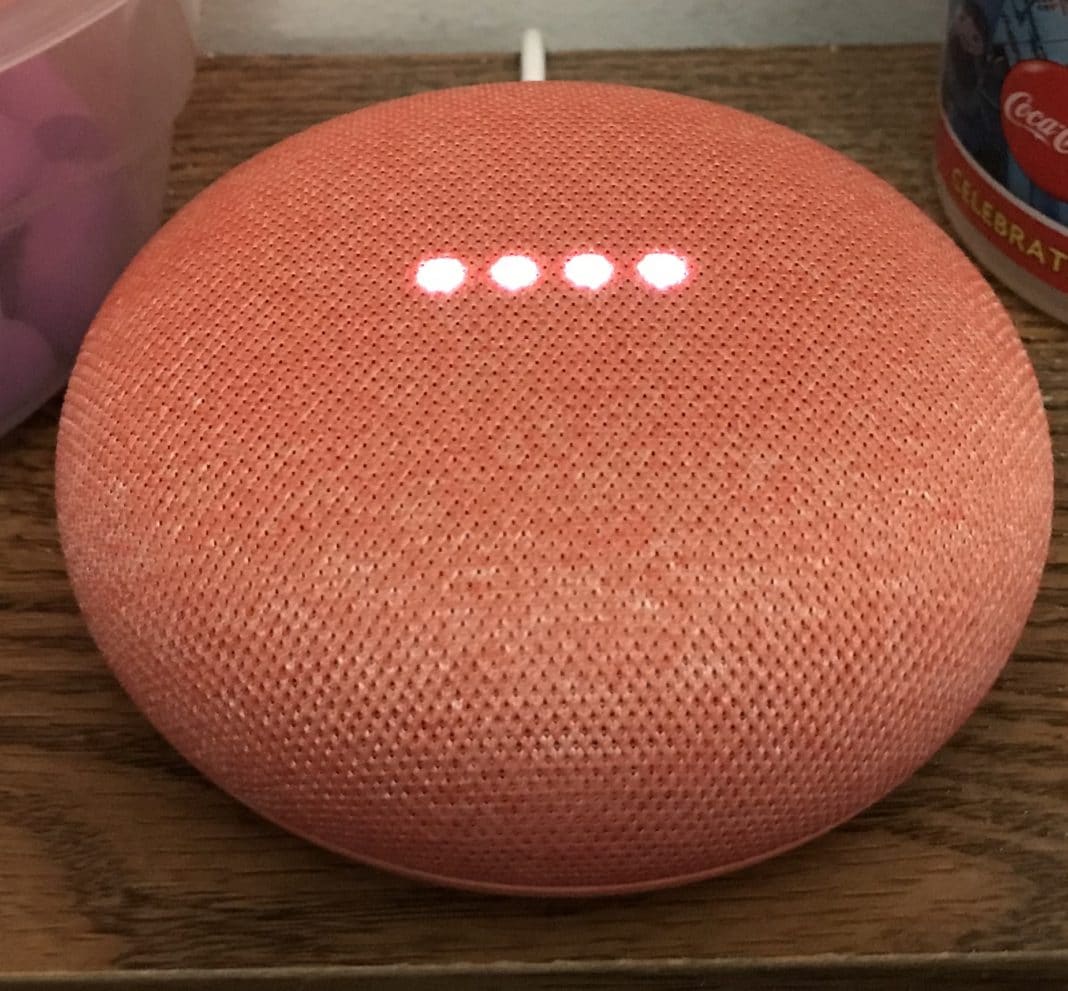 Credit: Mrschimpf
The Google Home Mini has similar capabilities to the Amazon Echo Dot. With this nifty device, you can give commands hands-free and do other tasks at the same time. You can ask the product any question you want while cooking or cleaning or accomplishing home work. All users have to do is say, "Ok Google," and the product will respond to your voice commands. Users may tell the product to play music, videos, or set alarms from across the room.
As one of the top cool cheap gadgets available for purchase, the Google Home Mini doesn't cost too much. With a price tag of $49.99, you can easily buy this device and have money to purchase other unique products. You might actually want to buy a few to have all around your home. The Google Home Mini even comes in colors like coral and charcoal, so the device can fit your specific style.
4. Amazon Fire TV Stick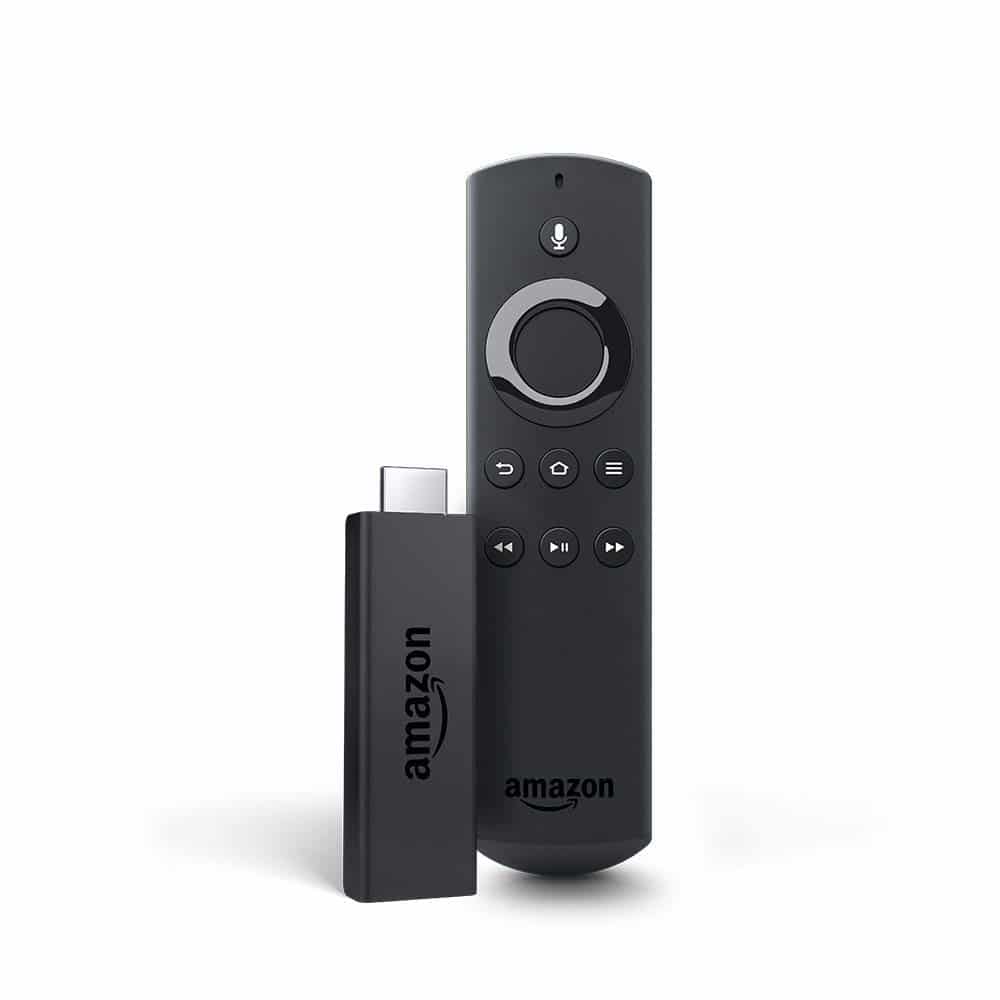 If you spend lots of time binge-watching new TV shows, you need an Amazon Fire TV Stick in your life. This handy device lets you have access to thousands of channels and apps at the touch of a button. No more using HDMI cords and plugging them into your laptop to stream internet shows on your TV. This remote device allows users to watch shows and movies from Netflix, Hulu, HBO, and many more streaming services. You can even connect to YouTube and watch videos while sitting on the couch.
Since this product represents one of the best cool cheap gadgets, it comes in at a reasonable price of $39.99. You won't have to spend months saving up in order to purchase one of these awesome devices. This version of the Fire stick even comes with Alexa Voice controls, meaning you can choose what to watch hands-free. With these capabilities, users can enjoy their TV time and still save room in their budgets for other fun activities.
5. Koss PortaPro Headphones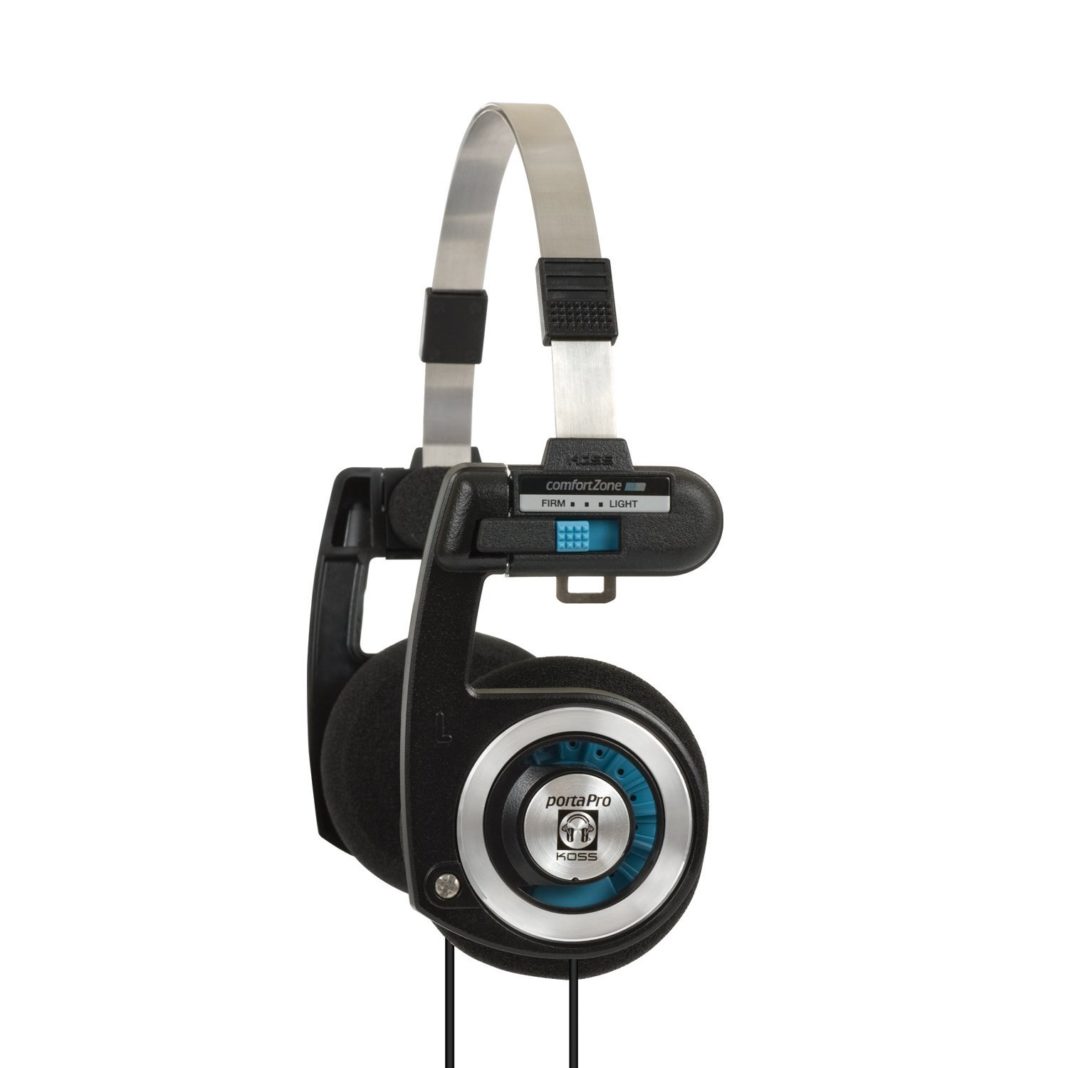 Travelers don't want to pay lots of money for musical devices that work on the go. Many products out there cost a hefty price in order to provide users with functionality and transportability. If you have a budget, there's nothing more annoying than having to sacrifice your interests in order to save funds. Tech fans shouldn't have to miss out on unique devices just to keep money in their wallets. Additionally, musical technologies tend to be even pricier, meaning you can't listen and travel simultaneously.
If you purchase the Koss PortaPro Headphones, you'll get to enjoy your tunes and move at the same time. These headphones have a comfortable fit, with an adjustable headband and pivoting earplates. They won't fall off your head as you travel from place to place. The product also has pads for keeping your ears cushioned, so you can listen for hours in comfort. At a cost of just under $40, this product represents one of the top cool cheap gadgets on the market.
6. Logitech K480 Keyboard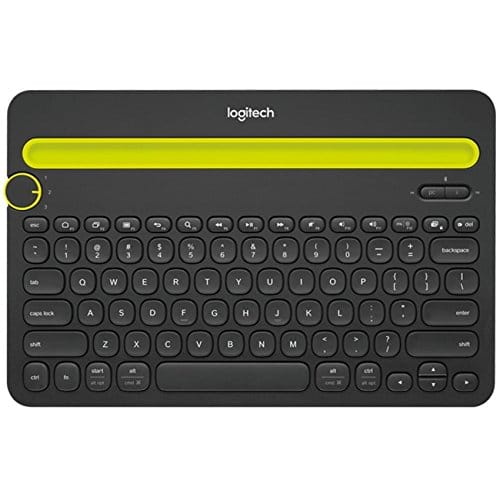 When you're working on the go, you need devices that can be utilized with different technologies. Those who like to work outdoors or in different offices should be able to pick up their devices and move. Things like clunky computers or other products can't be taken from place to place with ease. At the same time, you don't want to buy multiple items to satisfy your working needs. This wastes money and means you have to carry lots of devices with you when you travel.
With the Logitech K480 Keyboard, you can connect multiple devices and type whenever you choose. This universal keyboard lets you switch between technologies and still maintain functionality. An integrated cradle even holds your devices in place as you type, letting you multi-task easily. As an example of the best cool cheap gadgets, the keyboard doesn't cost very much. You can pay under $30 for this device and get tons of usage for a low price.
7. XTG Solar Charger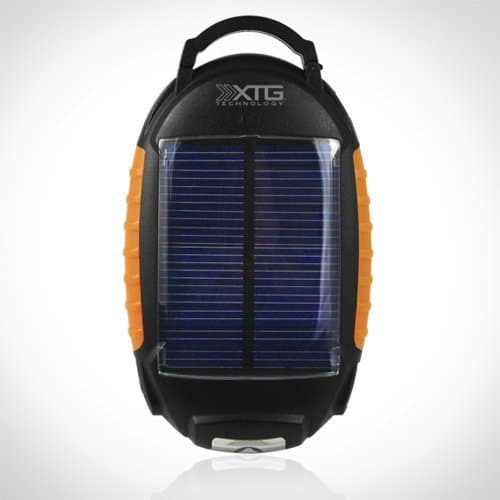 If you're someone who spends a lot of time outdoors, you know bringing technology outside can be challenging. Often, your favorite device's battery won't last when you try to take it with you on hikes or camping trips. Whether you want to listen to music or have communication with friends, you want your technology's battery to last. Similarly, carrying around extra batteries weighs you down and can grow costly, leaving you dissatisfied with meager products. Ultimately, having your speakers die when you want to play your tunes outdoors or talk to friends can be annoying.
With unique inventions like the XTG Solar Charger, you don't have to leave your technologies at home when you travel. The top cool cheap gadgets available have features like solar power to ensure you can charge devices on the go. This back-up battery works with a variety of devices, including iPhones and Android technologies. The product also has the ability to light up the darkness, with a flashlight lantern included in the device. As one of the best cool cheap gadgets, the XTG Solar Charger will leave you and your wallet happy.
8. Belkin Bluetooth Music Receiver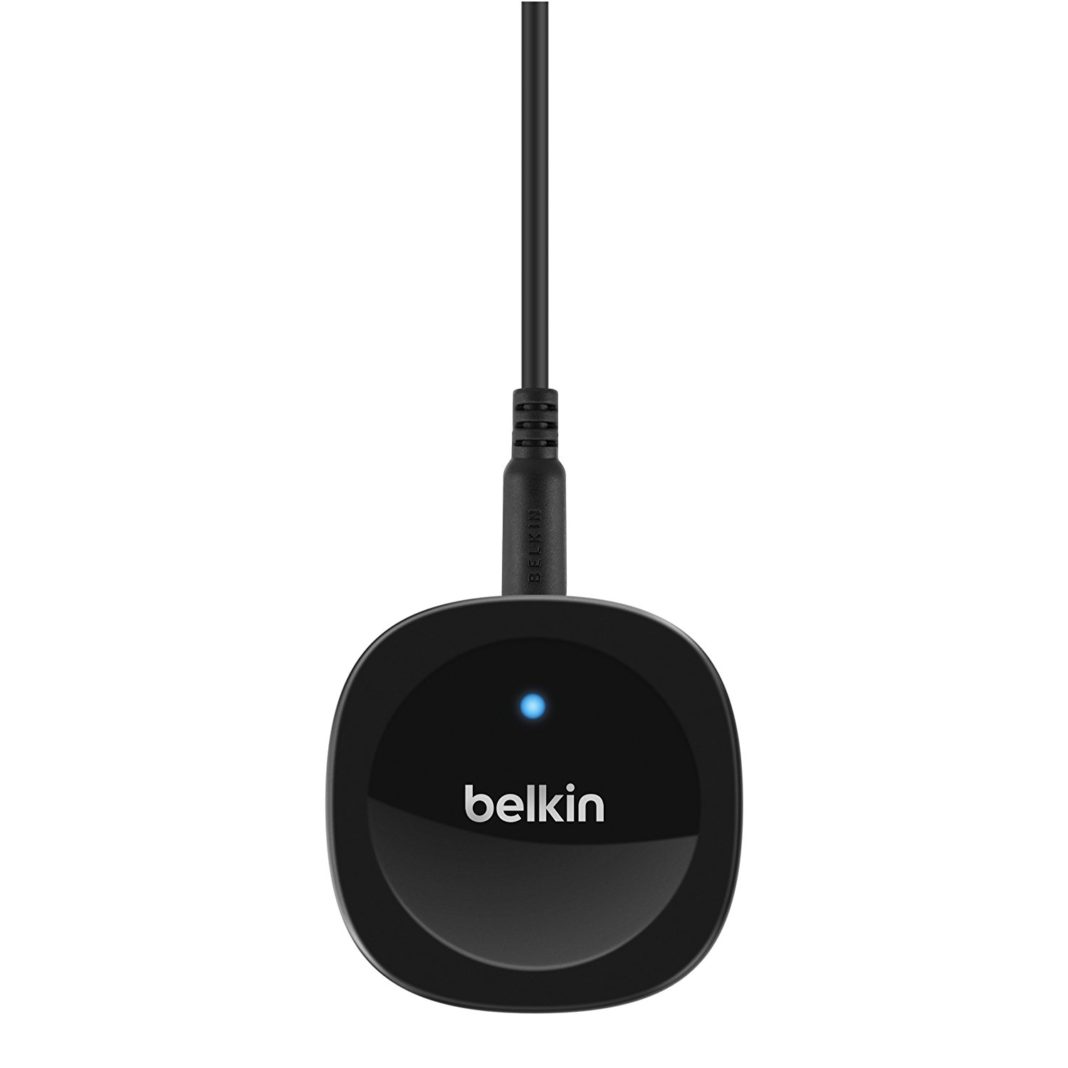 Those who love their music will find the Belkin Bluetooth Music Receiver an ideal product. As one of the top cool cheap gadgets out there, this device has the best functionality for the price. At around $30, you can take home a device that lets you play music through your phone wirelessly. You connect to a home stereo and play music off your iPhone, and your tunes will blare throughout the space. The product can connect with almost any A2DP stereo or Bluetooth enabled technologies.
If you want to save money and enjoy your favorite music, the Belkin Receiver should be on your must-buy list. This wireless audio receiver can transmit sound from up to 33 feet away. You can play your tunes hands-free from across the room, letting you move and listen at the same time. The top cool cheap gadgets can make your life easier and still allow you to save money. With the Belkin Bluetooth Music Receiver, you'll have those qualities in one convenient device.
9. Retro-Bit RES Plus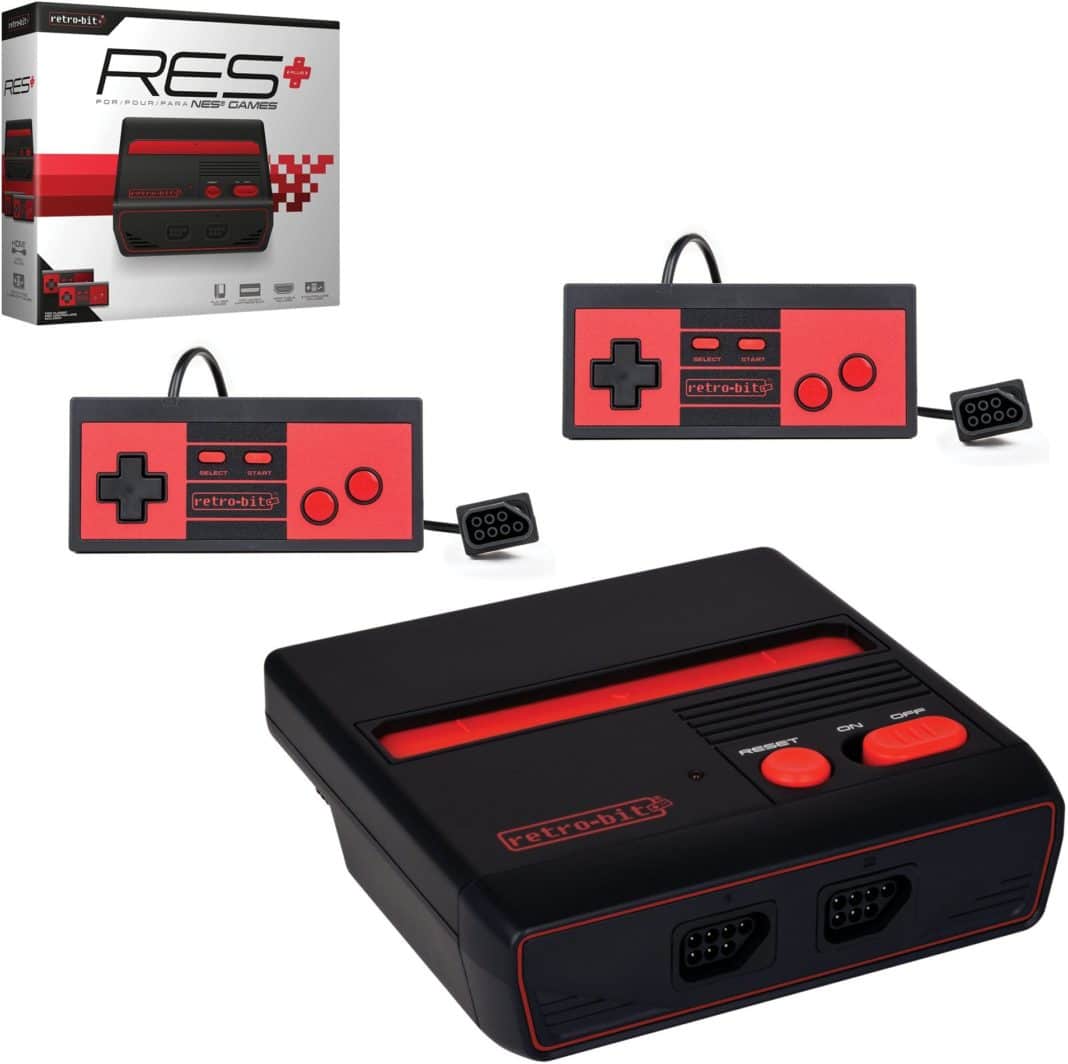 Old-school video game fans will love the Retro-Bit RES Plus. This product lets you play retro games, connecting them to your modern television. Every classic Nintendo game cartridge can be inserted into this device and played to your heart's content. You can easily put the games into a top-loading spot and plug the HDMI cord into a TV. An example of the best cool cheap gadgets, the RES Plus comes with two six-foot, wired, classic controllers. The controllers will remind you of video games of the past as you press the buttons.
The Retro-Bit RES Plus, one of the top cool cheap gadgets available, can be purchased for $39.99. At a very sensible price, this device won't break the bank or empty your wallet. The product would even be a great gift idea for video game lovers who miss the old days. When you decide to buy this device, you won't feel like you wasted your money on an overpriced item.
10. L5 Universal Remote Control for iOS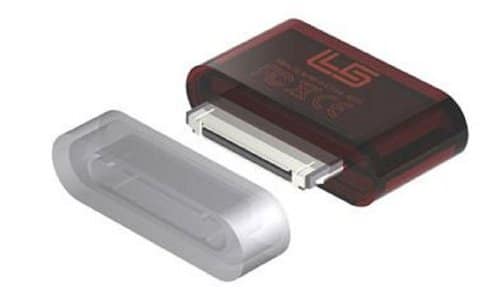 Most people like to buy devices that make their lives easier and more convenient. It can be annoying when you have a variety of remotes for a bunch of different technologies. You might lose track of the remotes, or not know which goes with which device. This can lead to frustrations and wasting money when buying a bunch of different remotes. Thankfully, universal remotes like the L5 Remote Control for iOS exist to help eliminate those frustrations.
The L5 Universal Remote Control for iOS lets users turn their iPhones into universal remote devices. Customers can control televisions, phones, and other technologies with one simple product. You don't even have to worry about using batteries or Wi-Fi for the device to power up. As an example of the best cool cheap gadgets, this product can be purchased for a fairly low price. The $40 price tag can fit in your everyday budget and ensure you still have funds to buy more devices.
Save money and enjoy your technologies with the top cool cheap gadgets.
If you're a tech junkie, you probably love buying all the newest gadgets out there as soon as they're available. Trying out technologies can be super fun and bring lots of joy into your life. Yet, not everyone can afford to spend all their funds on these devices. With so many cool cheap gadgets out there, you can find tons of products that fit your budget. Hopefully, our article has inspired you to test out some exciting gadgets and save money at the same time. You'll love these items no matter which device you decide to purchase.
Related Article: ​The Best Travel Gadgets You Never Knew You Needed​​​