Kick your iPhone photography and videography up a notch. It's all thanks to the Xenvo SquidGrip Tripod.
If you know anything about photography, tripods are game changers. Not only can you enjoy a steady shot and capture moving images but you can also get crisp, clear videos. Exercise your creativity with the Xenvo SquidGrip Tripod. Made with texture neo-rubber legs, you can now mount and grip your phone to just about anything you want to.
With a strong and lightweight framework, it's the perfect travel companion for photos and videos. Bring it with you on your next big trip or take it along for the small ones. Wherever you go, you'll be able to capture those impossible shots with ease.
A Little About Xenvo
In the age of technology and its constant innovation, there's one thing for sure. People love their cell phones. Whether you're connecting with a friend, keeping up with your family in Florida on Facebook, or simply capturing moments, it's the thing you take with you wherever you go. The folks at Xenvo like to refer to their phones as "memory makers." Today's mobile phones give you the power to make memories last for a lifetime.
Xenvo's tech gives you the means to make the most of those moments. Whether you're setting your phone up on Xenvo SquidGrip Tripod to get a timelapse of the sunset or snapping on some mobile lenses, you're going to get an amazing shot.
Xenvo SquidGrip Tripod Features & Benefits
Are you looking for some great photography accessories, you want something that is adaptable, clever, and handy. All in all, the Xenvo SquidGrip Tripod is the perfect travel photographer's companion. Taking good iPhone pictures has never been easier. You don't have to awkwardly crop your extended right arm out of your photos anymore. As a solo traveler, you don't have to stop people and ask them to capture your good angles.
If you want to take awesome, spontaneous photos every day, this is a great investment. For $29.99, you'll be able to take much better photos and videos when you are on your trips. Just set up the tripod, turn your self timer on, and go. Now, let's take a look at the features and benefits.
Compatibility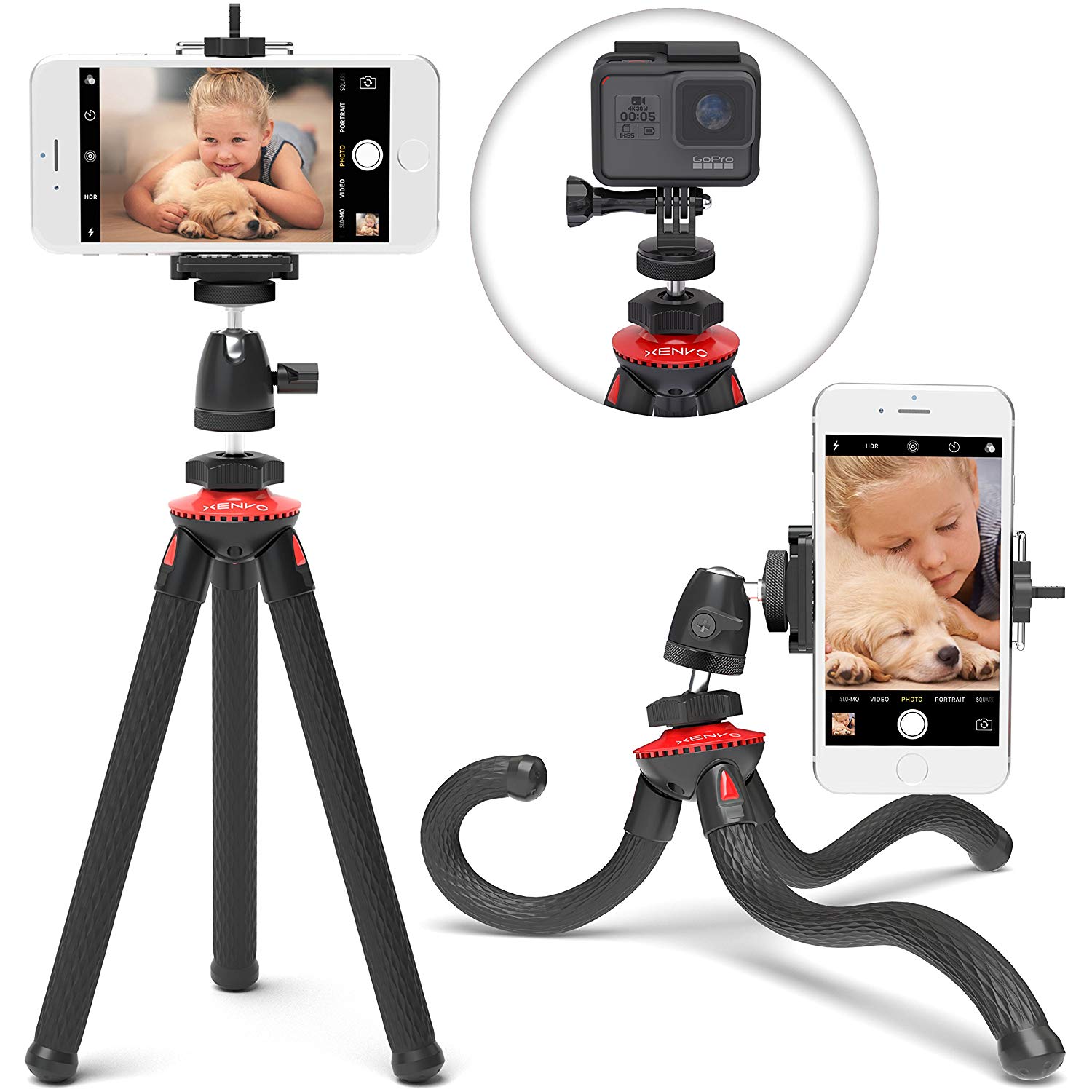 Credit: Amazon
Have you ever seen a more versatile tripod? Thanks to its solid construction and universal attachment, the Xenvo SquidGrip Tripod offers universal compatibility. You can count on support whenever you need it thanks to the universal clamp's double attachment. Besides, smartphone cameras have taken leaps and bounds in the last several years.
Having a simple tripod as an add on item is something everyone can benefit from. This style is easy to use and will result in overall crisper, cleaner images. You don't have to worry about shaky images from trying to take a selfie or video again. What we really love about using a tripod though is that your time lapse videos will come out flawlessly. This is where nothing really beats having a tripod on hand.
Flexible Neo-Rubber Legs
Credit: Amazon
Set the mount or secure it anywhere you want. With flexible neo-rubber legs, you can attach this tripod to posts, fences, trees branches, you name it. The flexibility was made so you can get the right shot. Position your camera with confidence, knowing that you will have rock solid holding power each and every time that you do. This is a game changer in the world of iPhone photography.
Portable and Durable Design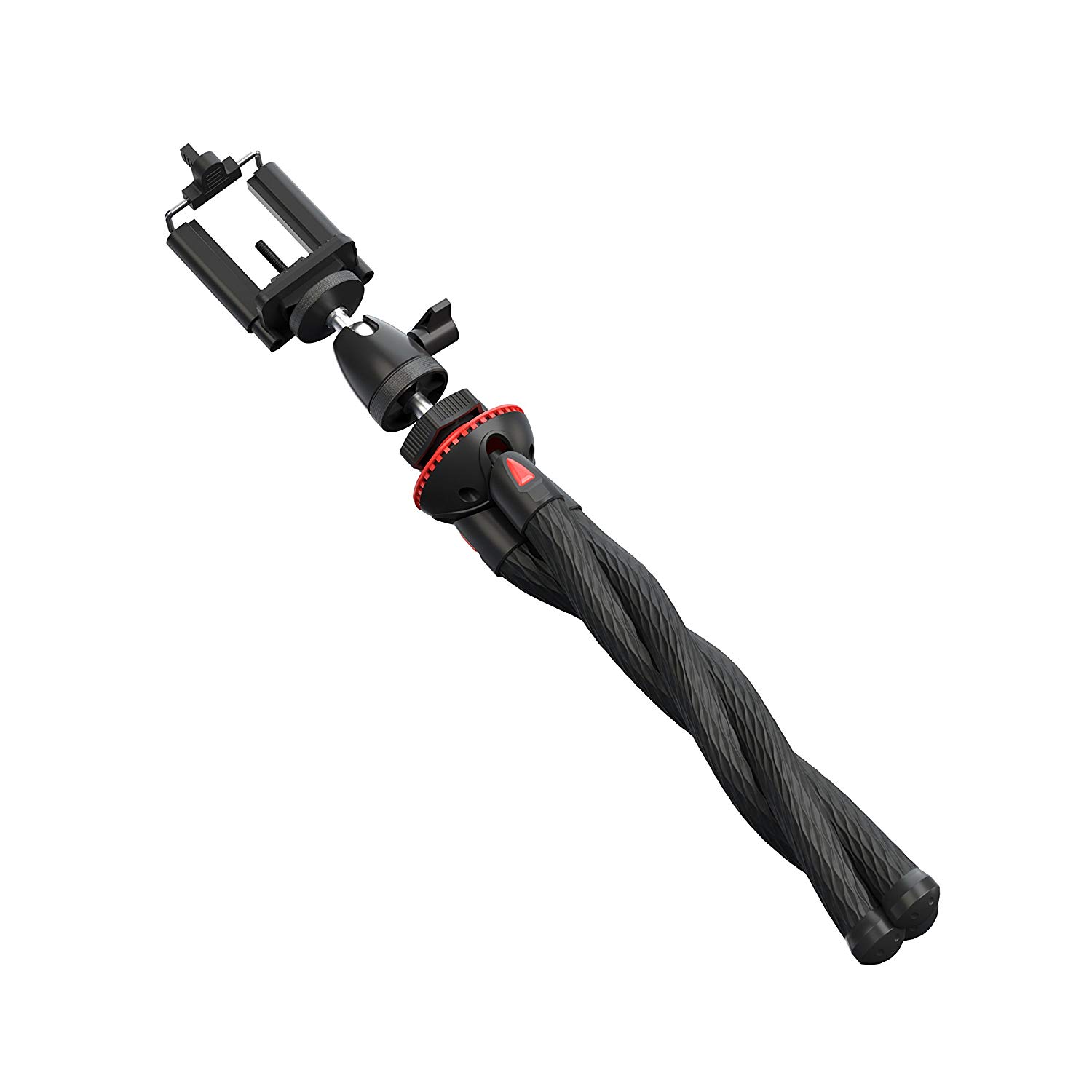 Credit: Amazon
We've said it before and we'll say it again. You can take the Xenvo SquidGrip Tripod with you anywhere that you want to go. You'll be amazed at just how portable and lightweight it really is. When it comes to unshakable strength and stability, this little tripod packs a punch. It's the perfect companion for your smartphone or GoPro. Very few tripods can match this combination of flexibility.
Infinitely Adjustable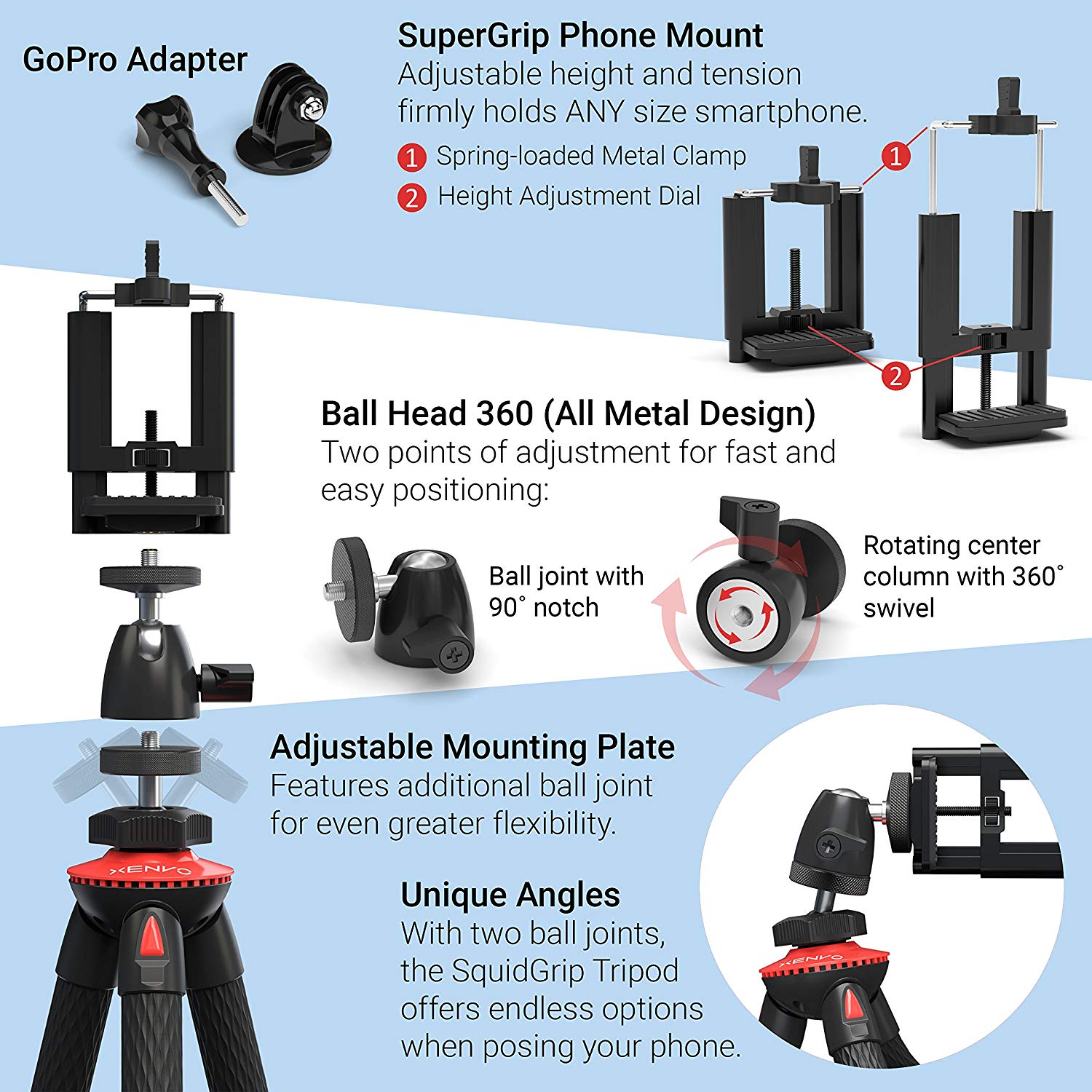 Credit: Amazon
This is one of the biggest sells for us. Did you know that the ball head on the Xenvo SquidGrip Tripod allows for 360-degree positioning of your phone? Tell us that's not a game changer. Capture photos or videos from any angle you want. The metal ball construction head even allows you to get some 90-degree bird's eye shots so you can angle your phone in a way that's perpendicular to the floor. This is especially great for product and food photography. Let your photos go anywhere that your imagination takes you.
Tech Specs:
Flexible neo-rubber legs for superior positioning

Portable and durable design

Universal compatibility

check

Infinitely adjustable

check

Lifetime warranty

check

1.5 pounds
What Travelers Are Saying About the Xenvo SquidGrip Tripod
The ratings speak for themselves. With five-star reviews, it's clear to see that travelers love this highly versatile and functional tripod mount. Countless people say it is one of the best that they have tried. What stands out the most about the Xenvo SquidGrip Tripod is that the design is continuous. It's clear that the legs are sturdy although the ball in the socket joints is flexible.
On the outside, there is a padded, squishy gripping material. Since the legs and phone mount are connected by two pieces, you can swivel and lock into a number of positions, both tall and wide. Finally, there is a link on the box to a quick but informative video to show you how to best use the swivel lock. The design is streamlined and stylish as well.
Other iPhone Tripods You May Like
Are you looking to shop around a little more? Here are some of our other favorite iPhone tripods we think you will like.
JOBY GripTight GorillaPod Stand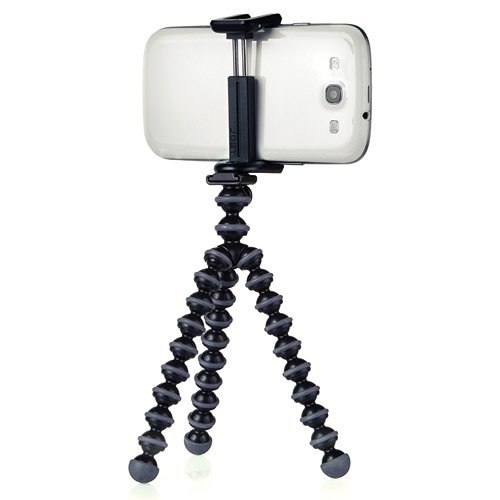 Here is another poseable tripod we know you'll love. Say hello to the GripTight GorillaPod Stand from Joby. Like the Xenvo SquidGrip Tripod, it helps to secure your phone to objects and allow for adaptable camera positioning for precise control in photo or video composition. You'll even have stability on flat or uneven surfaces. Rubber foot grips stabilize smartphone for convenient media consumption and crisp photos.
See the world from a different point of view. Take your phone anywhere and capture any angle with the GripTight GorillaPod Stand by JOBY. The lightweight, compact design is easy to travel with, while giving you a super-secure mount and grip. The GripTight is made to unleash your creativity so you can get the best shot, at the best angle. The easy to maneuver and adjustable the TPE legs and rubberized foot grips onto almost surface, and the 150-degree tilt means you can get the shots you want.
It's designed to be compatible with any cell phone, with or without a case, including iPhone 6, iPhone 7, iPhone 8, Nokia Galaxies, and Nokia Lumia's. Whether you're creating, viewing, or sharing, you will get a better experience with GripTight. Enhance your proficiency with your favorite apps.
Tech Specs:
Poseable legs

Great grip

Durable design

check

Capture clear images

check

Universal compatibility for smartphones
Manfrotto Mini Tripod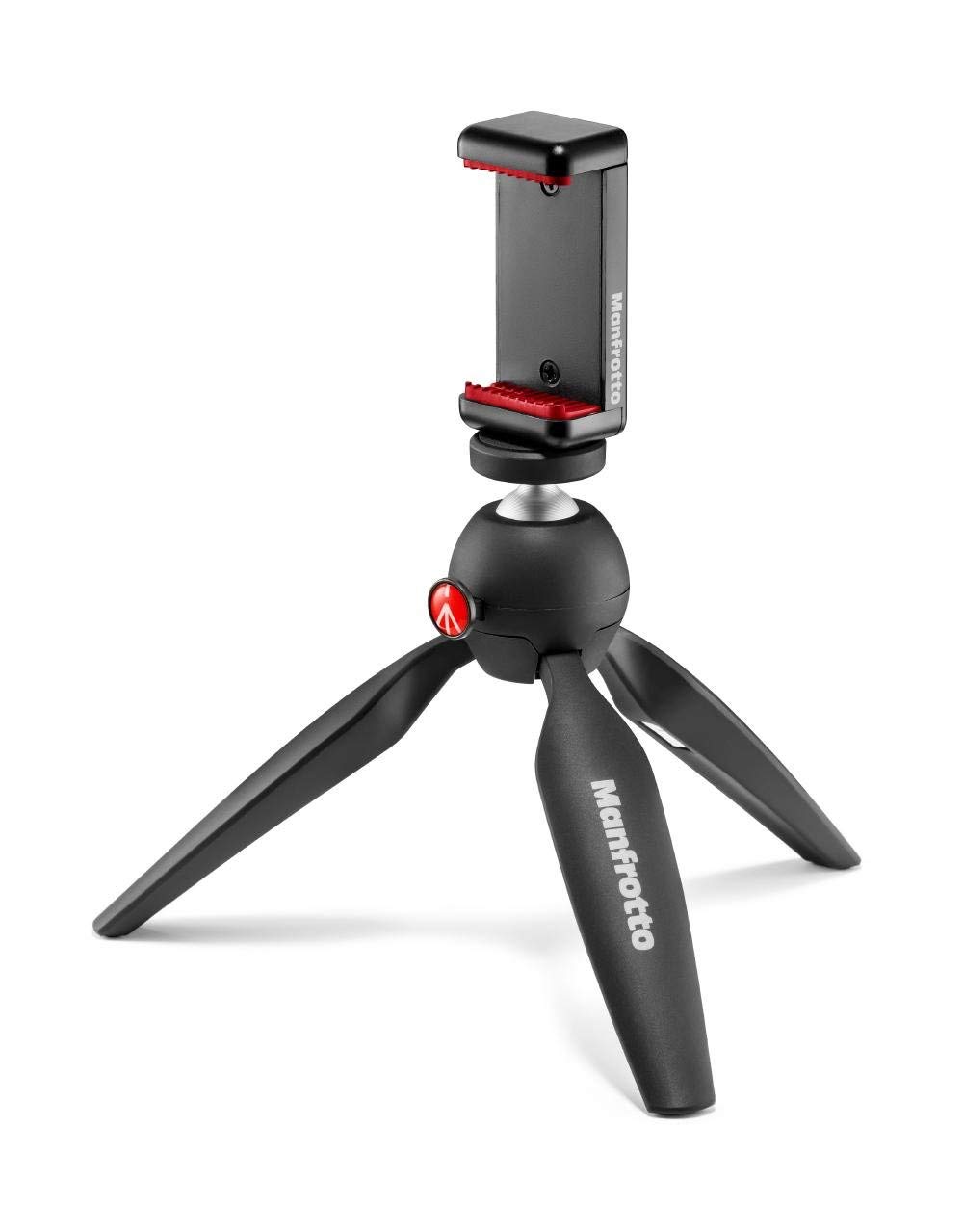 Small and beautiful. This ​Manfrotto Mini Tripod offers lightweight versatility on the go. It's no doubt one of the best iPhone tripods on the market that we have tried. While the legs are not poseable, it's still creative and compact. Whether you're a sports enthusiast trying to capture action shots, a travel photographer, or videographer, you can capture life in motion. Stretch the bounds of your creativity with this fun little travel accessory.
Tech Specs:
Features universal smartphone clamp

Can be used as a tripod or grip

Pixi can also be used with huge variety of digital devices thanks to standard 1/4 mount
Fotopro UFO2 Tripod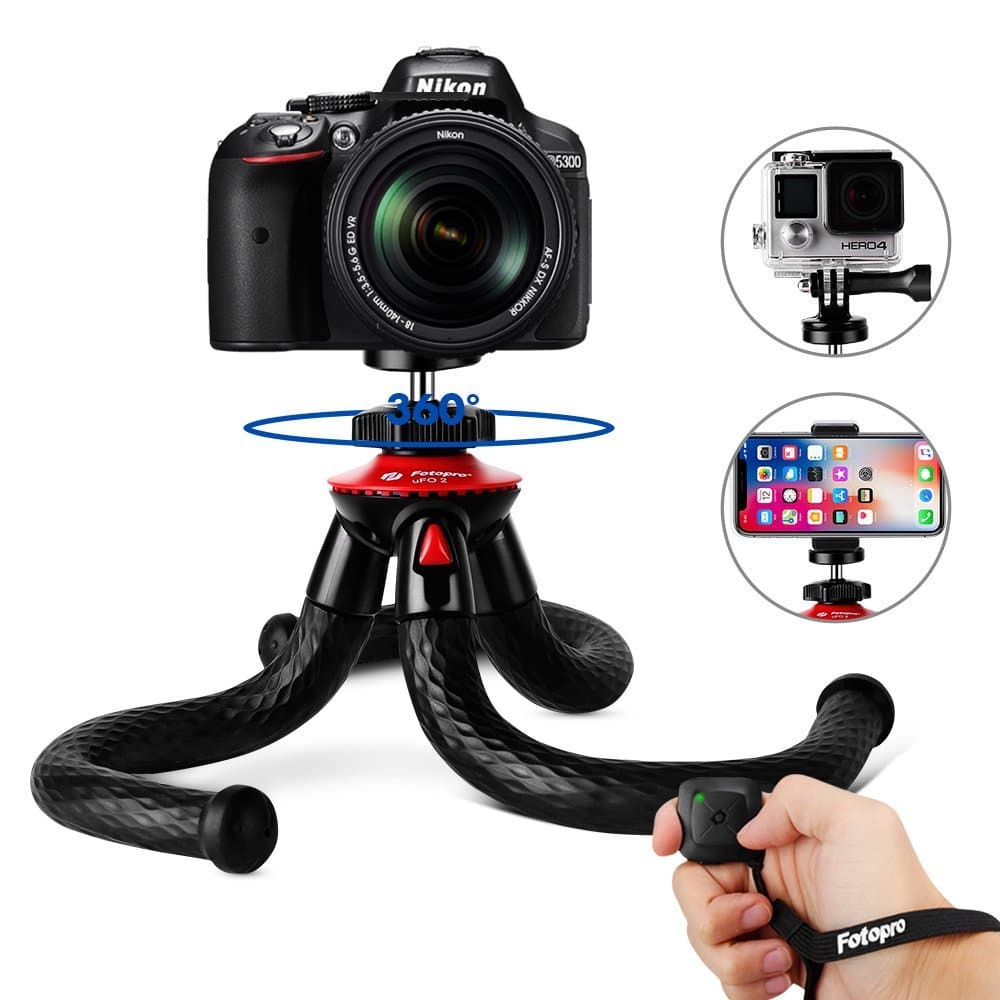 If you're looking for a flexible iPhone tripod that's also compatible with light DSLR cameras, Fotopro has just what you need. The durable construction comes in the form of a waterproof and corrosion resistant exterior. So as long as you have a good waterproof phone case, don't be afraid to get creative with your shots. In addition, flexible legs offer the opportunity to bend out the shape you want, capturing different angles along your trip. Take better pictures with ease.
Tech Specs:
Durable

High-density rubber coated legs

¼" screw

check

Compatible with DSLR cameras

check

Waterproof and flexible

check

360-degree shooting perspective

check

Light and easily portable

check

28 cm tall
Invest in the Best iPhone Tripods for Your Trip – aka the Xenvo SquidGrip Tripod
Thanks to the Xenvo SquidGrip Tripod, taking better pictures has never been more simple. Now, you can get the effortless looking vacation photos you want. Skip out on the selfies or asking people to take your pic. Style your photos the way you want to. The best iPhone tripods make it easy. The result is clearer, sharper images and great time lapse videos. We highly recommend the Xenvo SquidGrip Tripod for anyone who is looking to step up their iPhone photography game.
Related Article: The 7 Best iPhone Tripods To Buy In 2018