China is a rising tourism destination, and it's easy to see why.
From the massive cities of Beijing and Hong Kong to the acres of rice fields throughout the nation, China is a land of culture and mystery. As one of the world's oldest nations, of course China's history dates back over thousands of years. Traces of dynasties past can still be found all over the country, as in its ancient artifacts and architecture.
China's countryside accounts for a vast part of its territory. The recent developments within the nation's high-speed railway allow for increased access to the more rural parts of China. One such location is the Gansu province.
The Gansu province holds many keys to China's past. Ancient grottos and Buddhist monasteries dot across this province. According to the New York Times, the Gansu province is home to an array of ancient Silk Roads. Of course these attractions draw visitors yearning to witness first hand a significant piece of China's history. These particular Silk Roads wind through China's own Rainbow Mountains.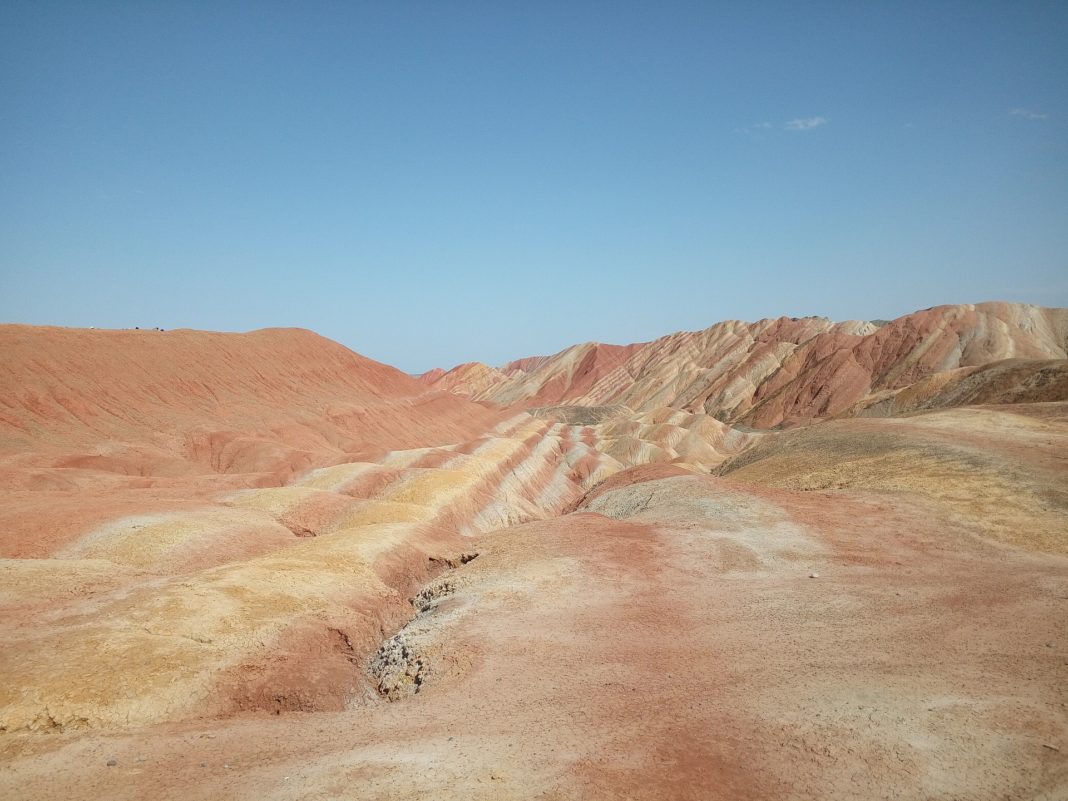 Gansu's iconic rainbow mountains are a sight to behold.
The Zhangye Danxia National Geological Park lies within the Gansu province. This park is 124 square miles of pure ecological wonderment. The two primary portions of the park are the Ice Valley and Colorful Hills.
The Colorful Hills are perhaps the most well known of the two, of course with its vibrant color assortment spread across the mountainous topography. The lands throughout the Colorful Hills appear to be straight from a Dr. Seuss book. Various mineral deposits and red sandstone are responsible for the enchanting rainbow scenery.
Visit China's ancient Gansu province to witness this age old natural attraction. These Colorful Hills encompass the wonder and beauty that is the earth.
Related Article: China Welcomes the World's Largest Starbucks