Rhode Island's capital has so much to offer. Take a look at the best things to do in Providence RI.
Rhode Island may be the smallest state in the U.S., but that doesn't mean it isn't an incredible place to visit. Known for sandy shores and seaside Colonial towns, every corner of this New England state is gorgeous and fun to explore. That being said, its capital tends to be Rhode Islands hottest tourist attraction. Do yourself a favor and read up on some of the funnest and best things to do in Providence RI during your stay.
From museums to historical tours, the performing arts to nature parks, shopping districts to beachside views, there is something for everyone in the capital of Rhode Island. Checking out things to do in Providence RI in advance will help ensure you'll be making the most of your trip!
Ready? Let's get started!
1. Benefit Street "Mile of History"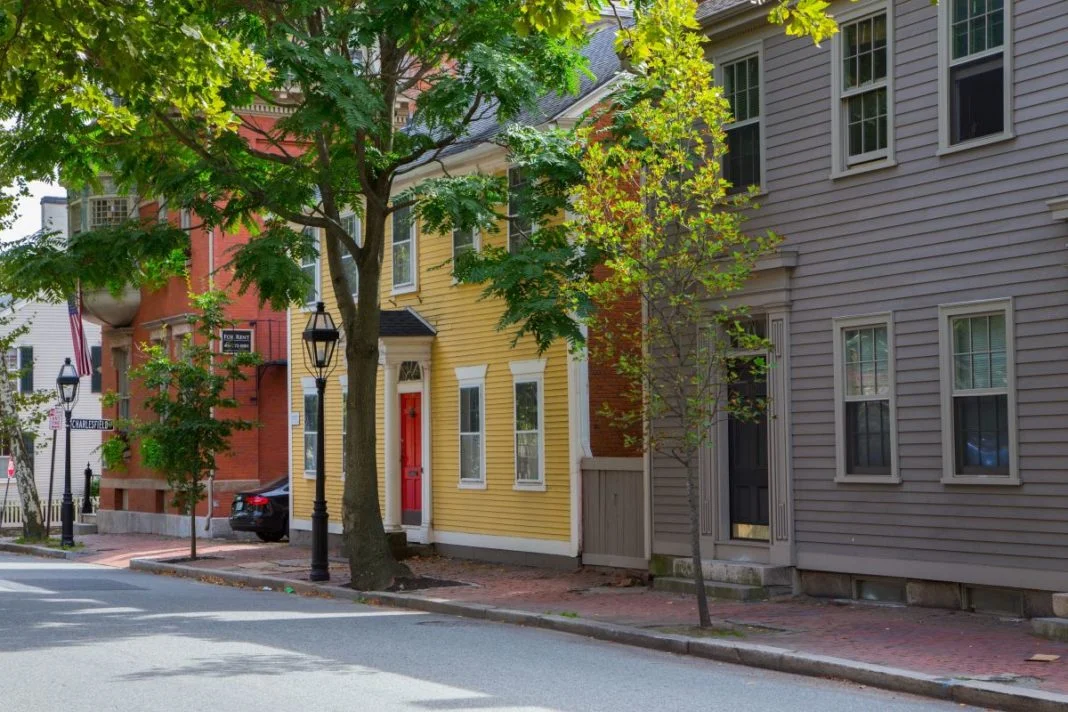 Credit: Visit Rhode Island
Founded in 1636, Rhode Island was one of the first 13 states in the United States. Therefore it should come as no surprise that Rhode Island is chock-full of history – and no doubt plenty of historical tours and sites to explore! Coined as the "most impressive concentration of original Colonial homes in America," Benefit Street "Mile of History" provides visitors and architectural history of Providence RI. At one end of Benefit Street, you will find the more conservative but elegant homes of the Federal period. Though the original structures are still in tact, they have since been beautifully restored.
Note that these earlier homes are set quite close to the street. As you continue walking, however, the houses will be set further and further back on their lawns. This is the indication that you have entered the Victorian and Arts and Crafts eras. This is one of the best things to do in Providence RI for tourists who want to see a visual representation of the state's history and evolution.
Additionally, many of Rhode Island's most popular attractions are located on this street. These include the Providence Athenaeum, an independent library founded in 1831, and The John Brown House, the first mansion built in Rhode Island. Whether you're a history buff or not, Benefit Street is widely considered one of the most iconic and best things to do in Providence RI for tourists to visit.
2. WaterFire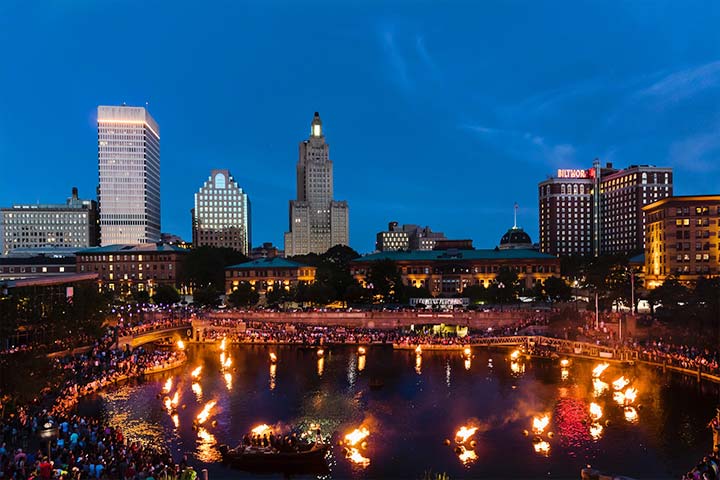 Credit: WaterFire Providence
One of Rhode Island's most well known, signature events is WaterFire, an award-winning fire sculpture installation along the three rivers in downtown Providence. At least twice a month between mid-May to late November, the braziers lining the middle of the rivers are filled with bonfires that light up the downtown area of Providence. The event is a one-of-a-kind, fantastic sight that makes for one of the most magnificent, iconic things to do in Providence RI.
However, the best time to visit this site is during "Full WaterFire." This is when all of the more than 80 braziers are lit up, from Waterplace Park to South Main Street Park. There are also "Basin Fire WaterFire" event in during which 22 of the braziers are ignited, starting in the Waterplace Park Basin and making their way toward Providence Place mall. WildFire is an especially special time in Providence RI because a festival of arts and music also coincides with this event! This further proves WildFire is one of the best things to do in Providence RI. It's a magical site to see and a fun event for all ages to take part in.
It should come as no surprise that nearly 1 million visitors comes to downtown Providence to experience WildFire every year. Visit their website to learn more about WildFire and schedule your visit around this event.
3. Brown University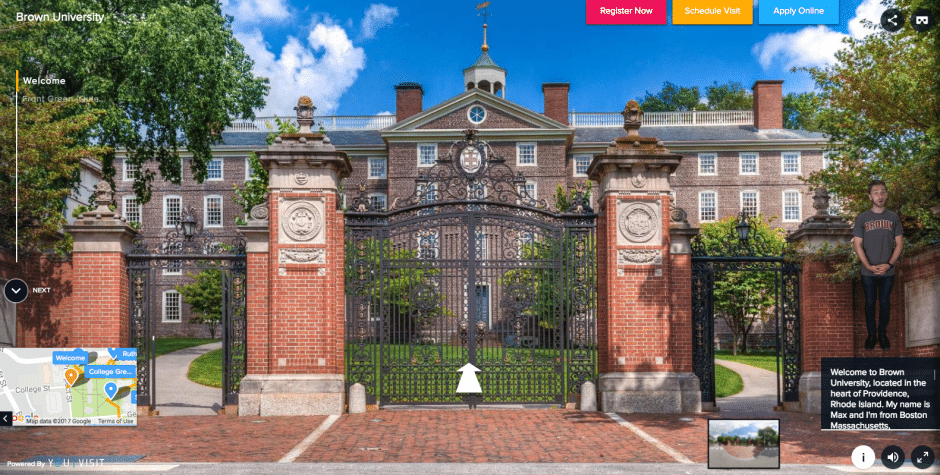 Credit: ​Brown University
Unless you're a senior in high school embarking on a college tour, visiting a university campus may not be on the top of your list of things to do. You may want to reconsider, however, once you feast your eyes on the Brown University grounds. Founded in 1770, the Brown University grounds are among the oldest and most beautiful college campuses in the United States. University Hall, which once served as a barracks and hospital during the American Revolution, still stands at the center of campus.
Brown University also carries on many traditions in accordance to Rhode Island's rich history, including the opening of the Van Wickle Gates. Named after Augustus Stout Van Wickle, a former president of a bank and several coal corporations in Rhode Island, these gates open just twice a year: once during "Convocation" when first-year student are welcomed to the Brown community and again for the university commencement, when graduating seniors "process out past alums, family, friends and others."
Therefore, you're not only seeing a beautiful campus and interesting Colonial architecture when visiting Brown University, you're also getting quite a history lesson. This alone makes visiting Brown University one of the more interesting and entertaining things to do in Providence RI. Visit their website to learn more about the university's history and role in American history.
4. Governor Henry Lippitt House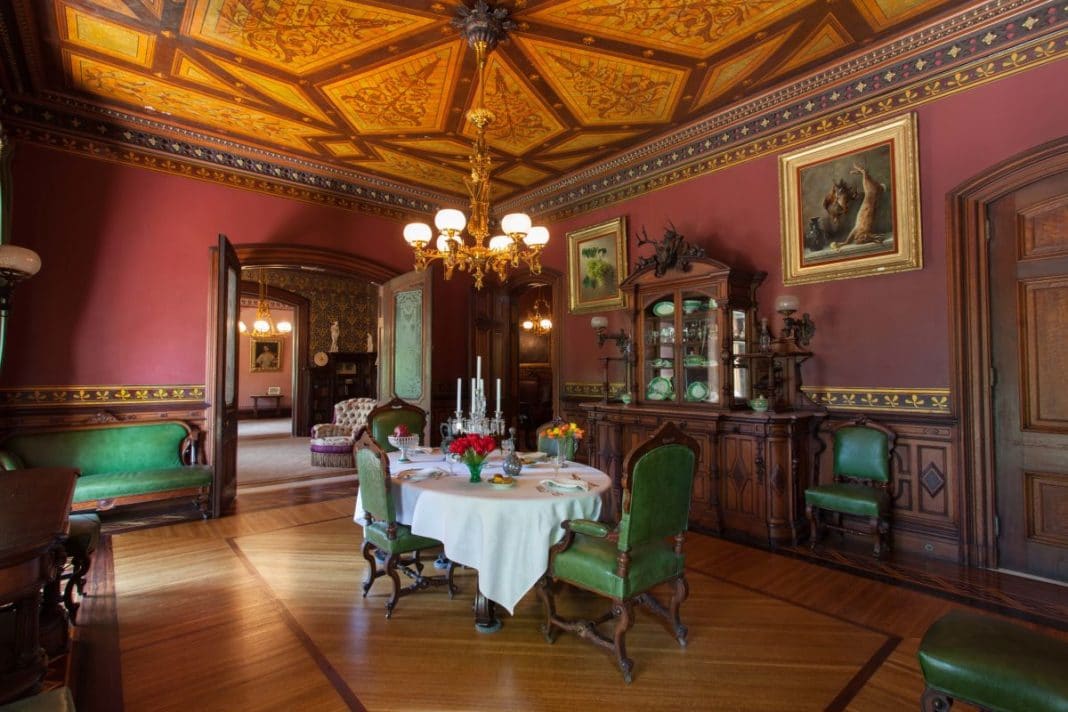 Credit: Visit Rhode Island
We told you early on that one of Providence is well known for its historical Colonial homes. So naturally, at least one of them is going to be on our list of the best things to do in Providence RI! Located on the East Side of Providence RI, the Governor Henry Lippitt House is more than a historic house and museum: it's also a National Historic Landmark, or a historical place that holds national significance. Built in 1865, the magnificent mansion was once home to Henry Lippit, the 33rd Governor of Rhode Island. This 33-room Renaissance Revival era home is quite possible one of the most gorgeous structures in Rhode Island, let alone all of New England.
The decor alone makes visiting the Henry Lippet House one of the most enjoyable touristy things to do in Providence RI. The interior is adorned with carefully crafted stenciling, custom made stained glass, wooden banisters, and marble finishes, all of which enhance the elegance and opulence of this home. This is arguably the best Victorian designed homes you will ever see in your lifetime.
Fun fact: Generations of the Lippitt family lived in this house for 114 years. Visitors can take part in well informed tours led by knowledgable guides who are trained experts on the Lippitt family and all things Providence RI. This is hands down one of the best things to do in Providence RI for history buffs or travelers interested in getting a taste of the state's history. Visit their website to learn more.
5. Feasting On Rhode Island Cuisine
Yes, we know this isn't an exact destination for you to explore. But you will be sadly mistaken if you think we're going to make a list about the best things to do in Providence RI and NOT mention anything about its impeccable dining options. As a part of the New England tribe, it should come as no surprise that Providence RI is applauded for its seafood. It is after all nicknamed the "Ocean State" for a reason! Though the summer season tends to be the best time of year to eat seafood in Providence RI, you're sure to eat authentic, top-notch Rhode Island cuisine no matter when you visit.
Providence RI is known for more than just its seafood, however. Other "must try" Providence dishes includes pizza strips, doughboys (which fall into the donut family,) and the beloved Del's Lemonade, an iconic frozen beverage that is now available in 20 states.
If you decide to sidestep all of the options above, you have to at least try Rhode Island's official state beverage: coffee milk. A popular drink that has been enjoyed by New England residents since the 1930s, coffee milk is made by mixing coffee syrup and milk together. Though it may sound simple, this beverage is mind-blowingly delicious. Don't believe us? Try it out for yourself at home!
6. Boat Tours on the Water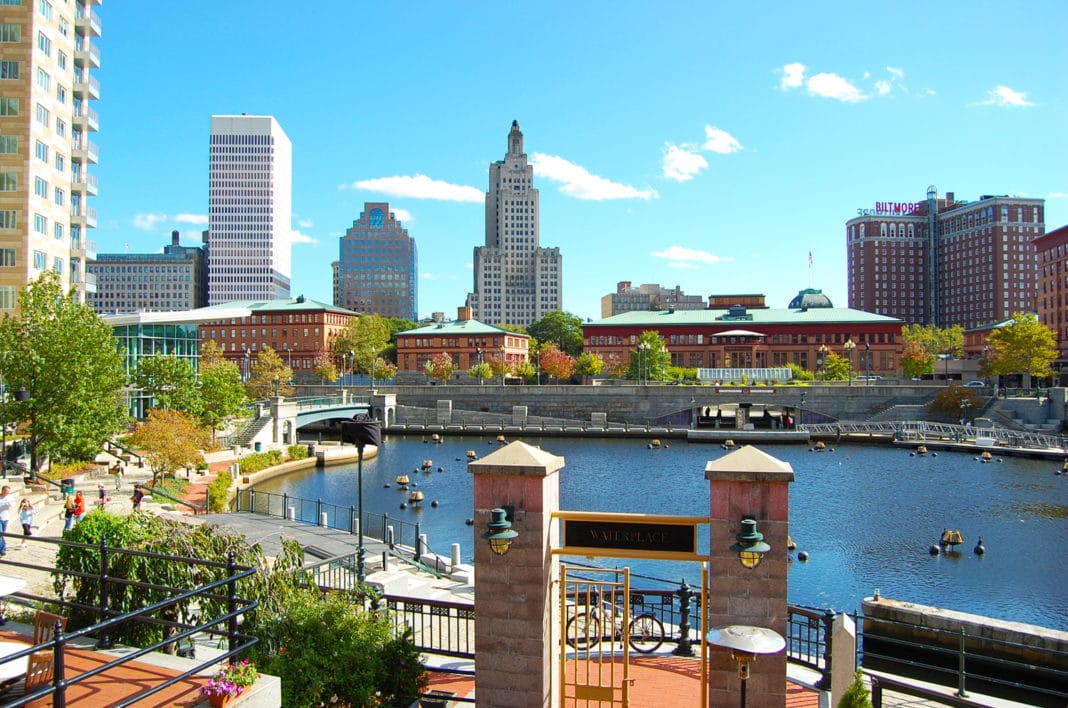 Credit: Providence River Boat
If you're visiting Providence RI, you should expect to get wet. After all, some of the most beloved attractions in this city are the coastal Colonial towns and its beautiful rivers. Fun fact: the Providence River flows approximately eight miles throughout the city! That's one long river – therefore it should come as no surprise that a Boat Tour is one of the funnest and best things to do in Providence RI. It's also a great and relaxing way to take in the sights of the city.
There are plenty of options to choose from when it comes to touring Providence RI by water. Visitors can opt for a daytime or sunset cruise, or even have the option to ride in an open-air boat during WaterFire! This is arguably the most unique way to view the city, however any of these options make for a great day on the water and an interesting perspective of Providence RI.
Many of the tours take guests through the Narragansett Bay, allowing guests to see some of the newer views of Providence's architecture and skyline. Additionally, tourists can seek out the option to ride in an authentic Venetian gondola. This is a great option for those looking for a fun date night in Providence RI! Regardless of who you're touring the city with, a boat tour is one of the best things to do in Providence RI for tourists interested in seeing this beautiful, historic city from all angles.
7. RISD Museum of Art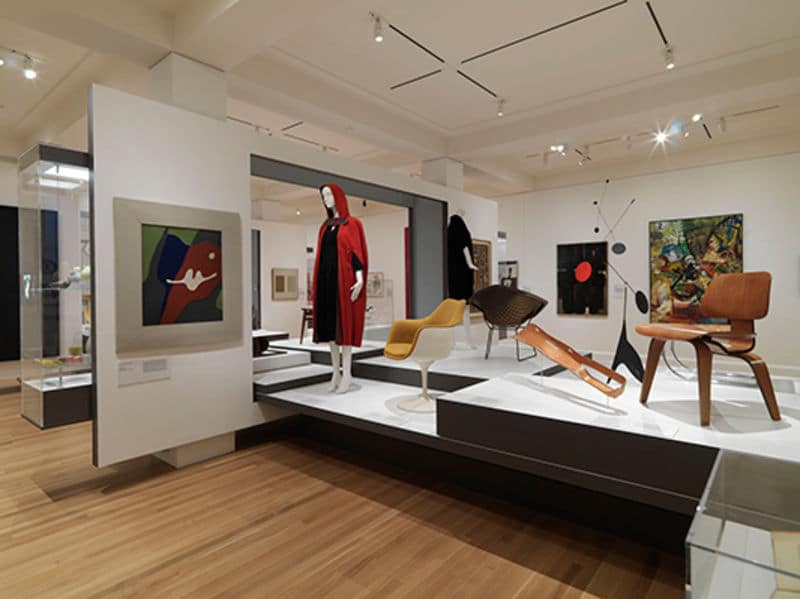 Credit: RISD Museum of Art
Spread across five different buildings on the south side of the Rhode Island School of Design (RISD) campus, the RISD Museum of Art is one of Providence RI's best kept secrets that all tourists must seek out. RISD Museum has curated more than 91,000 works of art, including pieces from Money, Degas, and other French impressionists. This is one of the best things to do in Providence RI for museum, history, and art lovers alike.
The museum has permanent exhibits that are worth seeing every visit. From Asian art to sculptures from ancient Greece to the history of needlework and textiles, there is an exhibit for everyone at RISD Museum. However, museum is also constantly rotating in and out interesting new exhibits. Only display now are exhibits exploring the past and present of clothing repair, the history of drag and cross-gender performance in film and video, and other topical concepts worthy of looking into.
It's easy to spend an entire day at RISD Museum. Take a look at their website to plan out your visit.
8. Federal Hill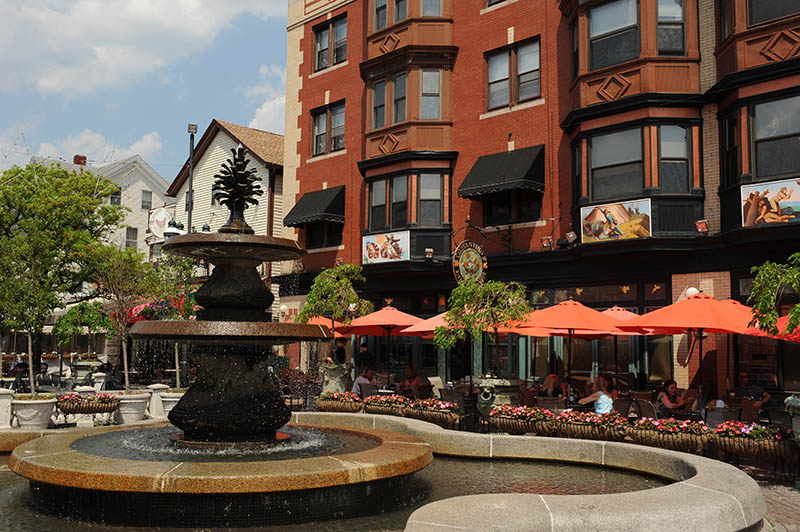 Credit: ​Go Providence
This next stop on our tour of Providence RI is one of the best places to go to get a look at both Rhode Island's history and rich present day culture. Settled in by Italian-American immigrants in the early 1900s, Federal Hill continues to be the vibrant heart of Providence's large Italian-American community. Spread across Atwells Avenue and the surrounding streets, this is one of the best things to do in Providence RI for tourists who want a little bit of everything. Federal Hill is lined with boutique shops, locally owned coffee shops (and yes, they serve coffee milk) and incredible, authentic Italian food.
There are countless Italian restaurants along Atwells Avenue. If you need help narrowing it down, Caserta Pizza is a delicious option for a sizzling slice. Locals have been going to Caserta Pizza since it opened in the 1950s for their famous "Wimpy Skippy," a spinach pizza pie stuffed with mozzarella cheese, pepperoni, and black olives. For a more upscale dining option, you may want to consider Massimo. Voted in 2018 The Best Restaurant in Rhode Island by Rhode Island by Rhode Island monthly, Massimo serves up authentic, mouthwatering Italian dishes that are full of seafood caught on Providence's very own shores. This is a dining experience you do not want to miss!
These are just a few options of what Federal Hill has to offer. Do some research and map out other great spots to check out!
9. Take a Walk Around Downcity
Credit: ​In Downcity
Downtown Providence, more commonly known as Downcity, is the economic, political, and cultural core of Providence RI. The nickname "Downcity" refers to the area "surrounded by Empire St, Memorial Blvd, Sabin St, and Pine St." Walking through Downcity is a must-do activity for Providence RI tourists. It's also one of the best things to do in Providence RI for travelers looking for variety. Downcity is an "easily walkable neighborhood" full of theaters, hotels, amazing restaurants, shops, universities, parks, and more.
There are dozens of unique restaurants to try out in Downcity, including Waffle, a boutique waffle shop that serves everything from the classic Belgian waffle to a savory "Pizza Waffle." There's also O'BOY for a taste of Asian fusion tapas and The Eddy for a more upscale vibe and incredible craft cocktails.
The most iconic site in Downcity, however, is The Arcade. The columns on this opposing granite structure instantly signify its importance. Built in 1828, this historical building was America's very first shopping mall. It still houses many shops and small businesses today. However, the most interesting aspect of The Arcade are both its facades. The story goes that the two original owners couldn't agree of an architectural style, so they both hired their own architect to design a facade at either end. Talk about compromise.
Visit The Arcade website to learn more.
Long story short: There is no shortage of interesting, historical, cultural-filled things to do in Providence RI.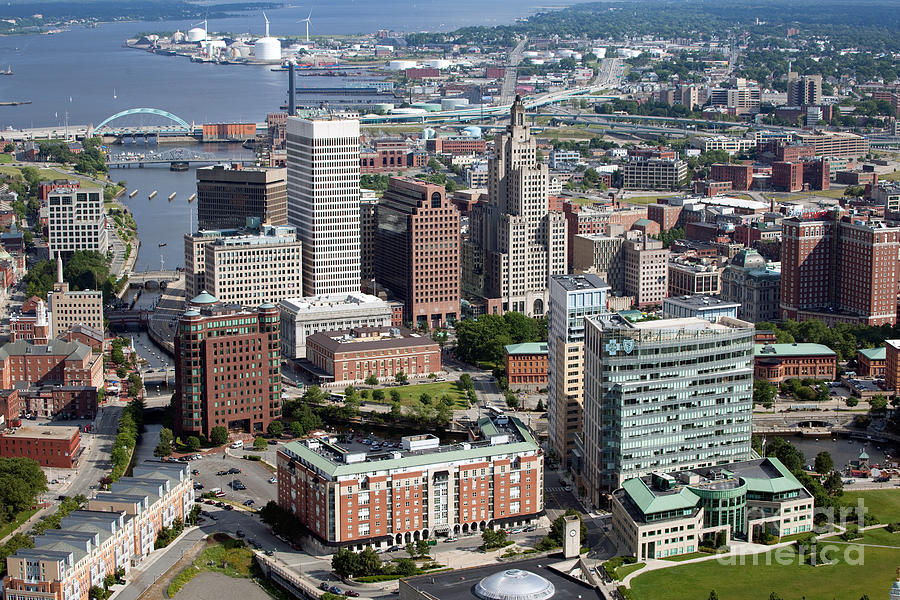 Credit: Fine Art America
If you didn't have a plan for what you would do during your visit to Providence RI before, you definitely do now! This incredible New England city is rich with history, arts, cuisine, and culture. And this is just a small slice of all that Providence RI has to offer! There is still so much more to explore, from its lively performing arts scene to the many beaches of Providence RI. Whether you visit in the winter, spring, summer, or fall, there are plenty of things to do in Providence RI for the everyone to enjoy.
What are some of your favorite things to do in Providence RI? Do you know of any hidden gems in the city that are worth checking out? Let us know! We're always looking to add more to our lists – not to mention learn about more amazing places for us to explore!
Related Article: 18 Best Things to do in Boston, MA