Planning a trip to the Yucatan? Check out some of my favorite things to do in Cancun this season.
With winter settling in across many states across the states, many travelers are left wishing to be whisked away to warmer climates. Well, when it comes to tropical vacations, there is no better time to start planning one then in the winter time. If you are looking for the perfect getaway once the snow begins to melts and the warmer air sets in, then look no further. Cancun, Mexico is easily one of the best places to visit during the late winter and early spring time. If you are planning a trip to Cancun, you have come to the right place. Today we have listed some of the best things to do in Cancun for you to check out.
Don't let images of rowdy spring breakers hinder your longing for a relaxing getaway in Cancun. Contrary to popular belief, Cancun has so much more to offer than the popular stereotype of college students having fun. From its historical Mayan ruins to its unbelievably beautiful waters. There is something for every traveler just waiting to be explored. Let's dive into some of my top favorite things to do in Cancun, Mexico!
1. Visit the Island of Cozumel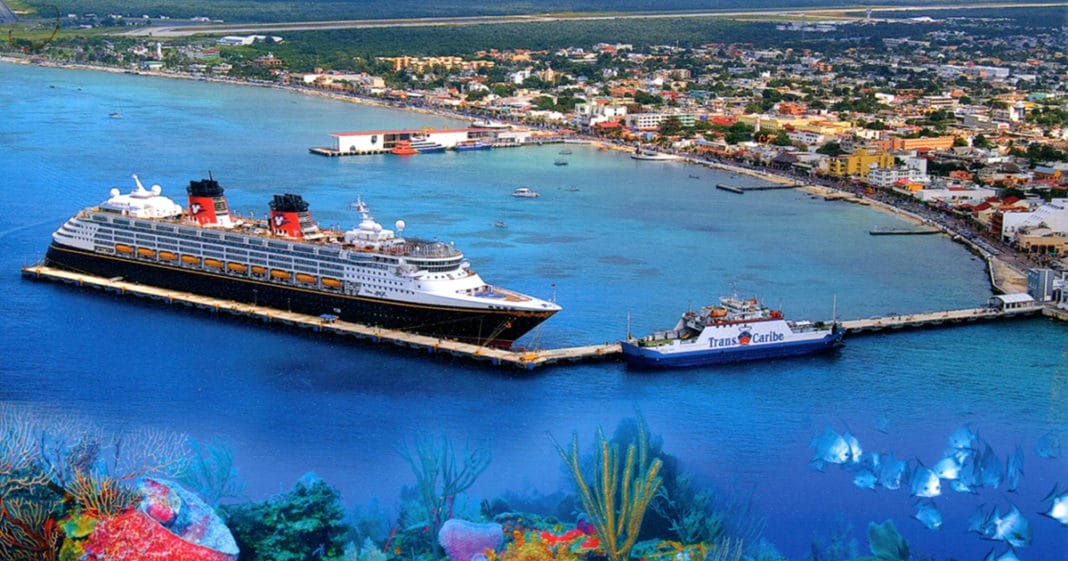 Credit: Flickr
One of the most popular activities to take advantage of in the beautiful city of Cancun is a day trip to Cozumel. As any travel and they will tell you that Cozumel is one of the best things to do in Cancun. This beautiful island is the largest on the Mexican Caribbean. Although Cozumel is not directly located on the coast of Cancun, it is close enough that you have to visit it regardless. Travelers (including yours truly) can attest to the fact that Cozumel is one of the best things to do in Cancun.
How to Get to Cozumel
To get to the island of Cozumel, you will need to buy a ticket at the ferry dock in Playa Del Carmen. There are two main ferry companies that will get you to Cozumel. Although different, each offers the same quality of service and transportation. Additionally, prices vary between the two companies depending on sales and special events. However, ticket prices are rather cheap. Round trip tickets will typically start at $15 for adults and $10 for children. Be sure to always book round trip tickets instead of one way tickets. You will save more money this way. Between the two companies, you can find a ferry departing every hour on the dot starting at 6:00 am and ending at 11:00 pm.
Once you are on the ferry, the 40 minute ferry ride will feel more like a 20 minute journey. The best seat to grab on the ferry is one of the top of the boat. Here, you will get to experience beautiful views of the magnificent blue waters below you. If you are a traveler who hates transportation, the ferry ride will feel like anything but. The comfortable ride will have you feeling as though you are on a relaxing boat ride as opposed to a shuttle boat. If you are one who is queasy on the water, no worries. We recommend grabbing a set in the inside to offset some of the motion sickness.
Once you get to the beautiful island, there is plenty for you to do. Commercialized resorts, restaurants, and hotels litter the island. If you consider staying here overnight, you have plenty of choices as far as lodging goes. When you are done dining, you can pick one of the many beaches that line Cozumel to lounge around on. The beaches give way to undisturbed and pristine waters that are perfect for splashing around in. If you are looking for more of a thrill, there are plenty of snorkeling and diving adventures you can go on here too. Many dive and snorkel companies depart right from Cozumel and take you to explore some of the best parts of the Great Mayan Reef.
2. Visit the Xcaret Amusement Park
Credit: Xcaret
Cancun is home to one of the best amusement parks that Mexico has to offer. This amusement park is the wonderful Xcaret. Xcaret is unique in the fact that you won't find any themed rides or roller coasters here. Instead, you can expect to be greeted with an array of cultural highlights, nature explorations, and astounding performances. If you are looking for awesome things to do in Cancun that dip you into the Mayan culture, then Xcaret is where you want to go.
What to Do in Xcaret Amusement Park
The Xcaret amusement park is home to over 50 natural and cultural attractions. For example, you can ditch the lazy pool of many staple amusement parks and swim around in underground rivers instead. These underground rivers offer magical settings that you wouldn't have otherwise believe existed. Xcaret is also perfect for travelers who have yet to work up the courage to explore the beautiful coral reef of Cancun. Xcaret's coral reef aquarium is where you want to go. You will get an in-depth looked up all the animals and plants that call the Riviera Maya home in the aquarium.
For history lovers, you can take a step back into the past by exploring some of the world's most notable Mayan ruins. Finally, you cannot leave out all the delectable food that the Xcaret amusement park offers. You can sample and indulge in a range of delicious Mexican dishes. There are even international dishes that you can dig into as well.
Perhaps one of the staple aspects of this amusement park is the fact that they have some of the most beautiful performances Mexico has to offer. These performances give audience members an in depth look at the cultural importance of the Mayan people. The costumes, set designs, and dances are enough to blow you away. And if you are traveling with family, then this amusement park delivers in the fact that it is incredibly educational. Get hands-on learning and dive into a unique cultural experience that you are sure not to forget.
3. Experience the Magical Underwater Museum of Art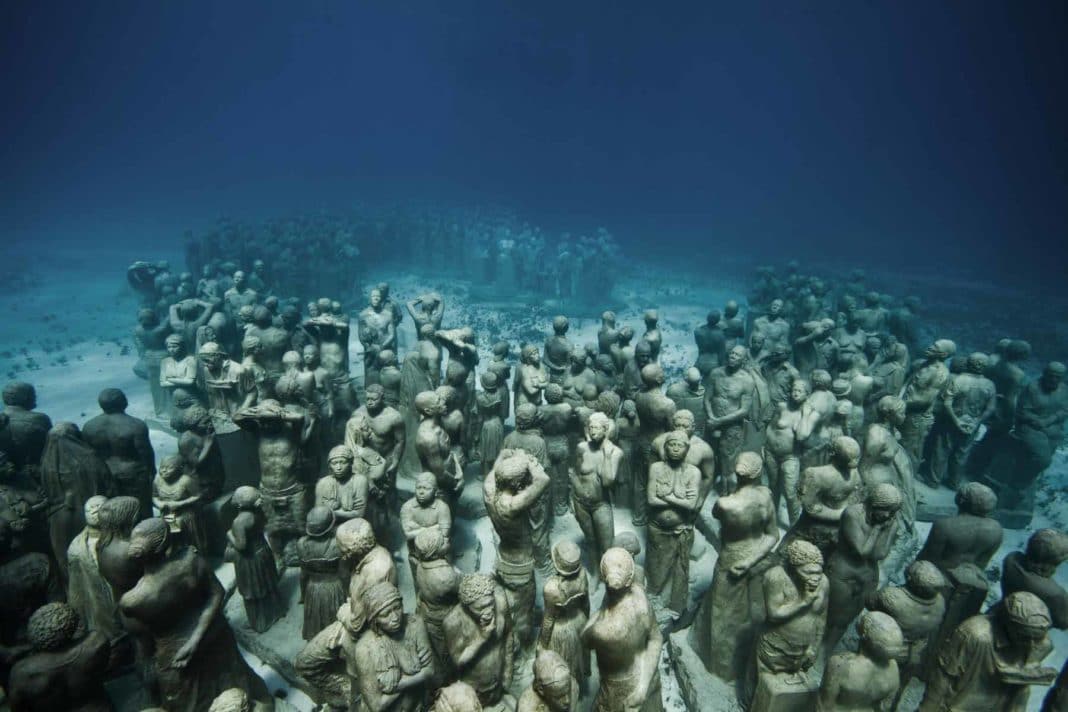 Credit: MUSA
One of the most magical activities you can do in Cancun is to visit the one-of-a-kind Underwater Museum of Art. This museum is hands down one of the coolest things to do in Cancun, Mexico. The locals here prefer to call it MUSA or Museo Subacuatico de Arte instead. Ask any local or your hotel or resort concierge, and they will lead you in the right direction. There are so many reasons why this is one of the best things to do in Cancun. For starters, you will get the chance to create an amazing memory that you are sure not to forget.
Essentially, this Museum was established as an underwater contemporary Museum to help rebuild the Mesoamerican Reef. In 2009, underwater statues were creatively placed in the waters surrounding Cancun, Isla Mujeres, and Punta Nizuc. These statues range from life size humans to life size objects such as a Volkswagen buggy, and a lifesize man watching a TV set. When you visit the museum, you get the opportunity to see the delicate arrangement of the statues up close and personal.
While statues in the water might not sound exciting, the conceptualization behind it is quite stunning. Not only that, but the statues offering an eerie look that is not only magical but is truly unlike anything you've ever seen before. The aim behind the statutes is to help promote the underwater ecosystem. The materials that were used to construct the statues were designed to promote coral life. This was so that underwater life not only is sustainable but it is given an opportunity to grow here. Each year, the coral life strengthens and grows and can be visibly recorded on the statues. The Underwater Museum offers visitors the unique opportunity to witness such a growth.
How to Get to the Underwater Museum of Art
There are several ways to access the museum. The first way is by underwater bottomless boats. These boats come equipped with glass bottoms that let you see through the waters without actually getting into the water. If there are young children in your traveling party, the boats can be a great method. If you are traveling with individuals who are hesitant about getting into the water, then the bottomless boats are a great way to experience the museum too.
For a one on one interaction with the museum, the best way to experience it is to get right into the water. With some locations, some of the statues are too deep to access with just snorkeling alone. If you have the time, and the guts, then you should consider diving the water to really experience the museum at its fullest. Seeing as the statues are located about eight meters deep, scuba diving will allow you to take your time without having to be rushed.
If scuba diving is way too extreme for you, then you can still interact with the statues by snorkeling. The waters of Punta Nizuc offer a collection of structures that can easily be examined by snorkeling. As someone who has snorkeled the dozens of sculptures in Punta Nizuc, I can tell you first hand that the experience is more than memorable. In fact, calling it magical would almost be a disservice. Click here to check out my day trip snorkeling excursion to Punta Nizuc.
Keep in mind that if you choose to snorkel or dive the museum, you will come across a range of underwater wildlife. From puffer fish to barracudas, to sea turtles and nurse sharks, the waters are simply stunning and alive. Exploring the Underwater Museum first hand is easily one of the best things to do in Cancun, Mexico.
4. Snorkel The Great Mayan Reef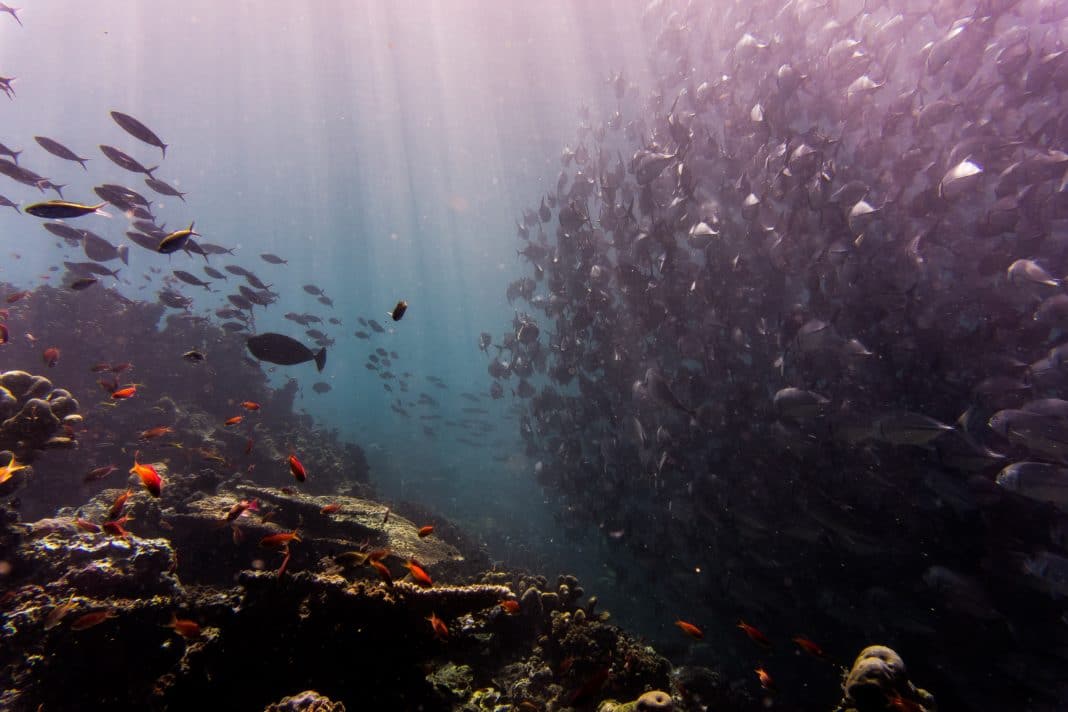 Another one of the best things to do in Cancun is to explore the great Mayan Reef. While it's technical term is the Mesoamerican Barrier Reef system, locals and travelers alike typically referred to as the Great Mayan Reef. When it comes to Cancun, the Mexican government has done a phenomenal job of preserving the Great Mayan Reef. This is party why it has remained as one of the best things to do in Cancun.
Strict laws are in place to help promote the Reef's growth and survival. Once you start your exploration of the reef, whether it be through snorkeling, diving, or boating, a consistent theme you will run into is the reef's preservation. Officials and tour guides do an excellent job of reminding tourist to help protect the reef. Some of the key ways to keep in mind before you head out into the water are to explore the reef without touching it. No matter how tempting it might be to touch the wildlife, even the smallest of human interference will lead to the destruction of the reef.
How to Explore the Great Mayan Reef
There are several ways that you can explore the great Mayan Reef. One of the most popular ways is by booking a trip with a tour company. There are a range of tour companies that you can choose from. It should be noted that most all tour companies will offer a very similar If not exact itinerary.
The way you go about choosing your snorkeling tour really depends on your need. If you want to get an in-depth tour that is close to the coast, then I recommend booking a morning session snorkeling tour. This will allow you the opportunity to snorkel just enough to build up an appetite. Staying close to the shore will allow you to stay close to the main strip of Cancun. That way, you can satisfy your appetite once lunch rolls around.
If you are looking for more of an excursion, then you can book a snorkeling trip that will take you out to either Isla Mujeres, Cozumel, or Punta Nizuc. These tours will offer a little bit more exploration in the water. Typically you will find two 45 minute sessions with a smaller snorkeling session in the middle. These tours are great to book in the middle of the day so that you can dedicate your whole time to exploring the waters. Along with, you will find that many of the tour groups offer buffet lunches that consist of cold cuts and drinks. If you are traveling with an adventurous group, then an all day snorkeling excursion might be your best bet.
However you choose to explore the Maya Riviera's great reef, you will not be disappointed. You simply can not come to Cancun without exploring the waters one way or another. Without a doubt, snorkeling the Great Mayan Reef is easily one of the best things to do in Cancun.
5. Visit Tulum
One of the highlights of Cancun is making a trip out to Tulum. Ask any traveler who has gone to Cancun and they will tell you that Tulum is easily one of the best things to do in Cancun, Mexico. Tulum is the perfect mixture of history and paradise. This popular town on the Yucatan Peninsula is home to a range of Mayan ruins.
The main building in Tulum is the large stone monument that is called El Castillo. El Castillo sits on a high cliff that overlooks the beautiful beaches of the city below. El Castillo is not the only main attraction in Tulum. You will also find the Parque Nacional Tulum. This natural conservation area is comprised of mangroves and limestone sinkholes. For explorers who don't mind getting lost in the jungle, the Parque Nacional Tulum is a magical place to explore.
If you are more into lounging around, then there are plenty of beaches in Tulum to do this. The beaches in Tulum are straight out of heaven. Magical white sand gives way to crystal clear turquoise waters that are absolutely unbelievable. If you plan your visit during the right time (off season, right after March), you are sure to find the tranquility that comes with a lack of tourists.
6. Visit the Beautiful City of Chichen Itza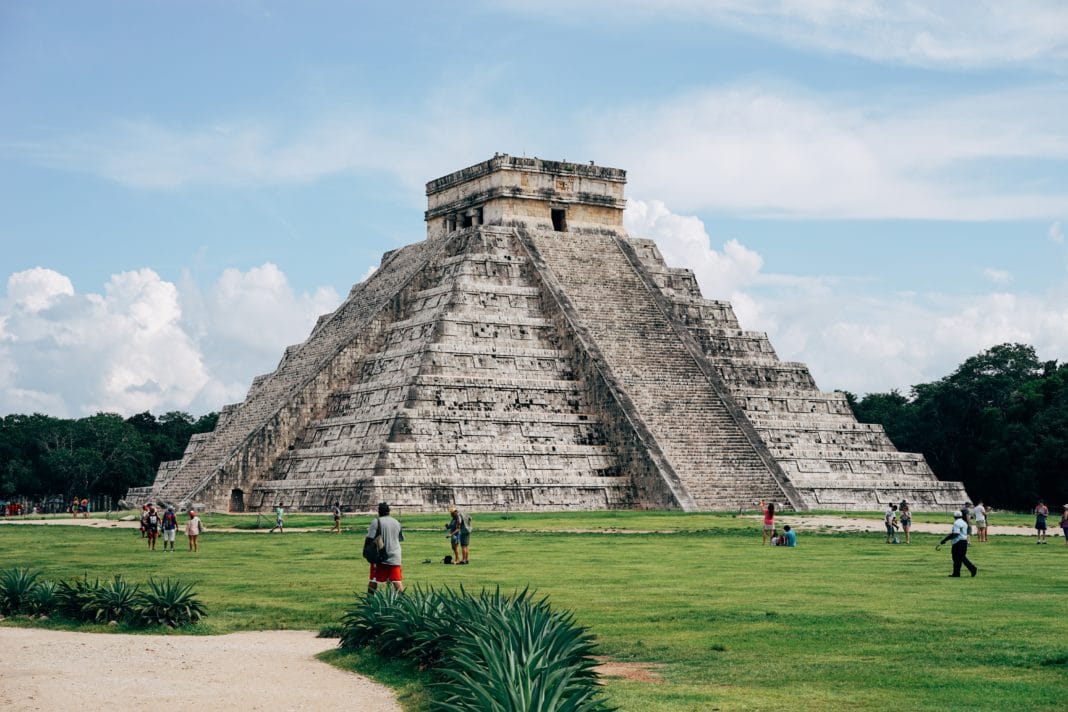 If you are planning a trip to the Yucatan Peninsula, then one of the best things to do in Cancun is to visit the beautiful Mayan ruins. one of the most spectacular Mayan ruins that also happens to be one of the world's seven wonders is the magnificent Chichen Itza. What makes this location one of the best things to do in Cancun is the fact that this beautiful city of Chichen Itza dates back to almost the 5th Century. The civilization during this time was well advanced beyond it years. This is especially true when it came to their understanding of the world and the construction of sacred buildings. The most popular Mayan structure in Chichen Itza, El Castillo did not make its debut until roughly around the 9th century.
This Mesoamerican step pyramid is simply stunning. When you see it in person, you will immediately be overwhelmed by its magnitude. When it was built, its main purpose was to serve as the temple to the god Kukulkan. Everything from human sacrifices, to speeches that dominated civilization, took place on this magnificent temple. The temple of El Castillo is not the only structure waiting for you in Chichen Itza. You will also find the ancient observatory called El Caracol. Throughout the main site of the temples, you will be surrounded by ancient ruins that hold a collection of stories over the centuries. There is truly something magical once you enter the center of Chichen Itza.
How to Get to Chichen Itza
There are a couple of ways to get to Chichen Itza. For starters, this ancient city is located just about two hours away from Cancun's main district. One of the best ways to get to Chichen Itza is through the many tour groups that offer bus service from Cancun directly to the city. One such popular tourism company is the Chichen Itza VIP Tours. You can book a group tour with this company or tag along with additional groups that are already going. If you really want an in depth experience, then you can book a private tour with many of the private tour companies that litter Cancun.
Finally, while it is not totally recommended, you can rent a car and set out on the journey to Chichen Itza yourself. The benefit to renting out a car is the fact that you get to control your journey and take time to make stops along the many different villages you will pass through. The only downside to traveling on your own is the fact that the roads can be difficult to navigate. Not only that but for some travelers, safety may be a concern.
When you do get to Chichen Itza, one of the neatest things to do in Cancun is to take some time to visit the Sacred Cenote. The Sacred Cenote is located just a couple of steps away from the main attraction of El Castillo. The history of the Sacred Cenote is quite enchanting. This used to be a pilgrimage of sacrifice. It is here were skulls of captured warriors were taken to and displayed.
Another popular attraction that you absolutely must check out is the Cenote Ik Kil. Along with the Sacred Cenote, Cenote Ik Kil is located not too far from the main attractions of Chichen Itza. What makes this sinkhole so unique is the fact that you can actually swim in it. Travelers from all over the world come to what is considered one of the most beautiful sinkholes in all of Mexico. You can climb down the steps that go about 26 meters into the Earth. From there you will find a carved out staircase that lets you jump right into the Beautiful Waters of the sinkhole. By all means, exploring Cenote Ik Kil is another one of the best things to do in Cancun.
As far as the history of the sinkhole is concerned, archaeologist have been known to find bones and jewelry at the bottom of this 40 meter deep sinkhole. While this might be unsettling to some, you will easily forget that once you experience the beauty of it. When you are swimming around in the sinkhole, you can expect freshwater raindrops to trickle over your head by way of the hanging vines that cover the roof of the sinkhole.
7. Take a Day Trip to Isla Mujeres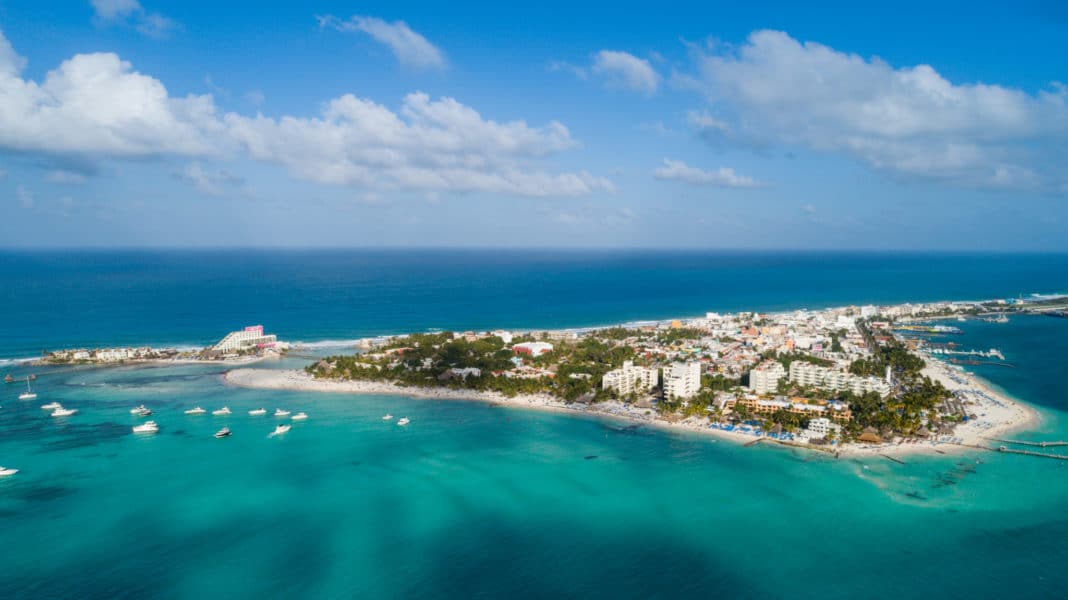 Credit: Flickr
If you want to take a break from the touristy and fast lane life of the main strip in Cancun, then one of the best things to do in Cancun is to visit the small island that is located right along the shoreline of Cancun. Isla Mujeres is a small island that translates over to "Island of Women" in English. The history of this island is quite enchanting. The island takes its name after the Mayan fertility goddess. It is on this island where you will find the temple commemorating the goddess called the Temple of Ixchel.
One of the main features of Isla Mujeres is its popular beach, Playa Norte. When it comes to the best beaches in the world, Playa Norte tops the list over and over again. And with good reason too. Its sandy white beaches and crystal clear waters are perfect for spending a relaxing evening on. The island itself does not disappoint either. In downtown Isla Mujeres, you will find a range of awesome restaurants such as Rubens. There are also plenty of street vendors to sample from as well.
If you are an animal lover more specifically a turtle lover, then you have to make it a point to visit the turtle sanctuary, Tortugranja. If you are looking for adventure, then the Garrafon Natural Reef Park is where you will want to head to. This natural oasis is chock-full of activities such as snorkeling kayaking and zip lining.
How to Get to Isla Mujeres
The main way to get to the beautiful Isla Mujeres is by way of ferry. The ferry ride is not a strenuous as the one to Cozumel. The ferry ride from Cancun to Isla Mujeres is roughly about 15 minutes. When you do get here, there is another preferable method of getting around the island. Because the island is rather small, golf carts are the main mode of transportation for getting around. There are several golf cart companies that litter the island offering you golf carts to rent. For the most part, prices are pretty consistent between the companies so you do not have to worry about getting a great deal or not.
8. Market 28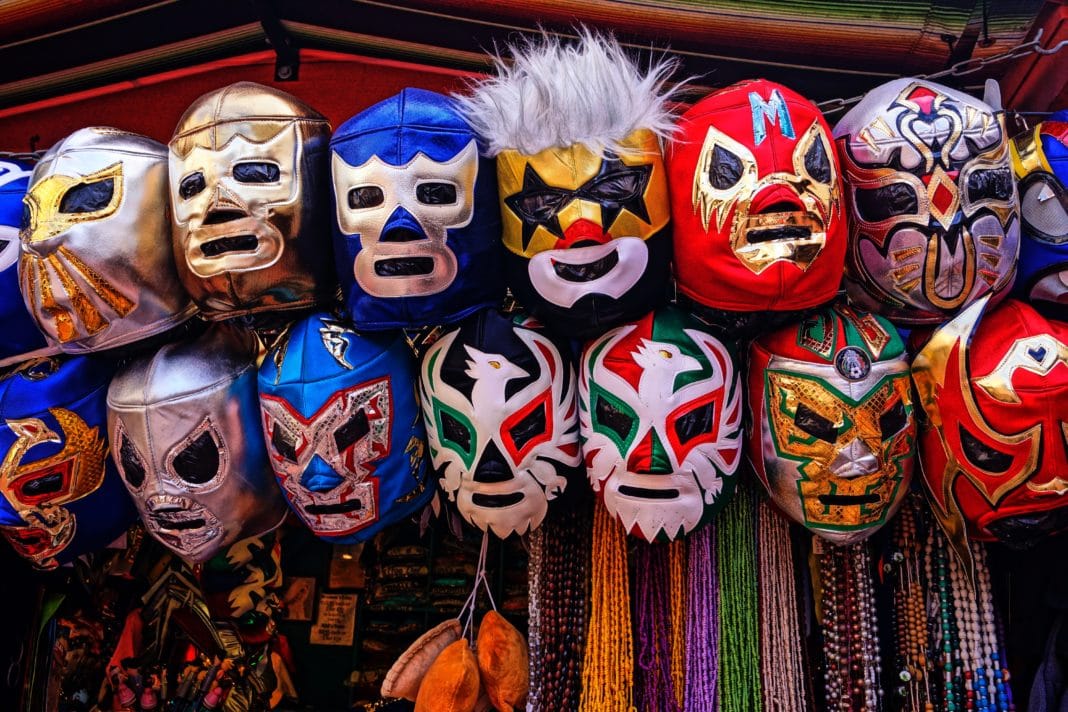 For some travelers, getting their hands on gadgets and gift from other countries is a staple of all their travels. If this describes you, then one of the best things to do in Cancun is to head over to Market 28. Market 28 is essentially a flea shop in downtown Cancun that host over 600 vendors and restaurants.
This eclectic flea market can also be a maze if you do not know where you are going. While it is perfectly wonderful to get lost in the organized chaos, you do want to have a plan. You are likely to find similar products sold from vendor to vendor. The best rule of thumb is not to buy the first product you see. Instead, aim to shop around a little more. Chances are if you see something you like, there is another vendor who will be selling it. And most likely, you will be able to buy it at a fraction of the price.
When you are walking around the market, you do want to be a little wary of the vendors. Because there is so much tourism and people coming in and out, some travelers have been known to say that the vendors tend to be a little pushy. If there has ever been a time to practice your haggling skills, Market 28 is the perfect place to do so.
While haggling and shopping around is one of the best ways to experience the market, getting to know the vendors is probably one of the most rewarding things that Market 28 has to offer. Plus, getting to know the locals is one of the neatest things to do in Cancun. Each vendor has a unique story. And although they can be quite pushy, they are rather favorable and pleasant once you get to know them. When you show genuine interest in the lives of the locals, they appreciate and reciprocate it. As far as my own travels through Market 28 are concerned, some of the best experiences and memories made were simply by asking about the lives of the vendors and the stories of their shops.
If you are looking for a bite to eat, then Market 28 offers that as well. One of the best restaurants that you have to try out is the restaurant Margely. They offer some of the tastiest Yucatan food that Cancun has to offer. Get away from the touristy dishes and indulge in some authentic and Mexican food at this delectable restaurant.
How to Get to Market 28
Getting to Market 28 is rather easy. You can take the R2 bus directly from the main hotel strip. Your stop for Market 28 will be waiting for you. Right before you reach the only Walmart this side of the peninsula, you will want to get off. If you get lost or confused, ask any local to point out the way and they will do so with ease.
Finally, because Market 28 is a rather busy place you do want to play it safe. Never travel with too much cash in your pocket and always travel with a buddy. Pickpockets are somewhat notorious for hanging around Market 28. If you don't keep a close eye on your body, you may fall victim to a pickpocketer. While it is unfortunate to think about it, you do want to keep a close eye and play it safe.
8. Swim with Whale Sharks
Without a doubt one of the neatest things to do in Cancun is to face your fear of ocean wildlife and swim with whale sharks. (Speaking to myself here). Contrary to popular belief, whale sharks are rather pleasant creatures to be around. Although they might be overgrown and intimidating, adult whale sharks are rather harmless to humans. The notion of "you don't bother them they don't bother you" is more than applicable in the case of whale sharks. In fact, many whale sharks prefer playing with you if you do choose to interact with them.
One of the best ways to get up-close-and-personal with the whale sharks in Cancun is by booking a whale shark tour. There are several companies you can choose to go with when booking a whale shark tour. Some of our favorite companies include the Ocean Tours Mexico and Cancun's Whale Shark Tours. These two groups will not only give you an experience you won't forget, but they will equip you with everything you need to know so that you have a peace of mind when you are going into the water.
When to Swim With Whale Sharks
Unfortunately, unlike many of the other things to do in Cancun, swimming with whale sharks has to be timed just right. The ideal season for whale sharks to make their debut in Cancun is anytime during the months of June through September. It is during these times that you can book a tour and get a wonderful experience. If you will be in the Yucatan Peninsula during this time frame, then swimming with whale sharks is easily one of the best things to do in Cancun.
Final Thoughts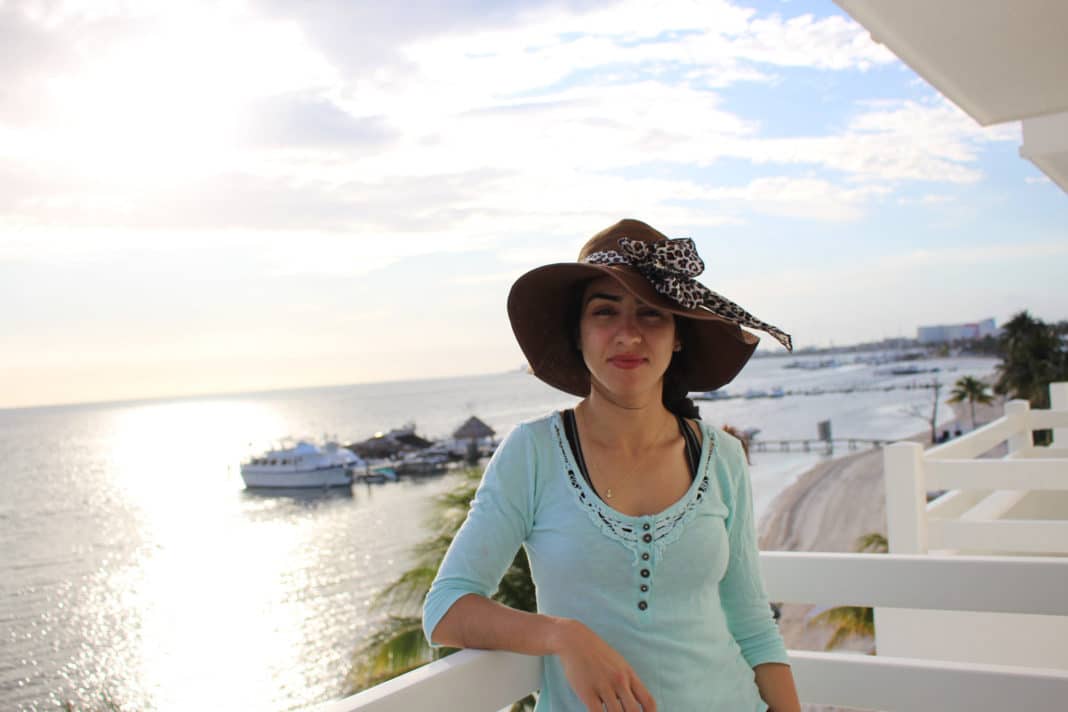 Credit: Nadia El /​ Facebook
Before you head out to one of the most beautiful cities in the world, make sure to plan your trip just right. Cancun is not a place you go to and just wing it with your travels. When it comes to Cancun, Mexico, you want to plan out the details of your trip. There are just so many awesome things to do in Cancun. Once you have figured out your time frame and have started looking around for your itinerary, keep this list handy. Without a doubt I am certain that you will not be disappointed with some of these top things to do in Cancun, Mexico. Here's to happy tropical travels!
Related Article: The 10 Best Things To Do In Cozumel During Your Vacation