Cross the border to Canada and find a world of things to do in Montreal. Experience the joys of festivals, the arts, food, living well, and enjoying all that life has to offer.
First and foremost, Montreal is the cuisine capital of North America. From all the travelers we've heard from, one of the best things to do in Montreal is hit up all the foodie sites. This city is truly blessed with some of the best international food we've seen. Just walk the streets and you'll find mouth-watering options at every turn. Kamouraska lamb, poutine (fries covered in cheese curds and gravy), delightful patisseries, and English pubs are scattered throughout busy shopping centers.
 The city's culture is equally important. Don't worry hipsters, we haven't forgotten about you. To say nothing of the beer and coffee scene would be a shame. Come grab a brew in a bar with a miniature bowling alley or spend the day sipping cappuccinos at one of the innumerable cozy cafes. When you get the late night munchies, you still have plenty of options. Linger over delicious combinations of food and drinks you won't find anywhere else.
Attend A Festival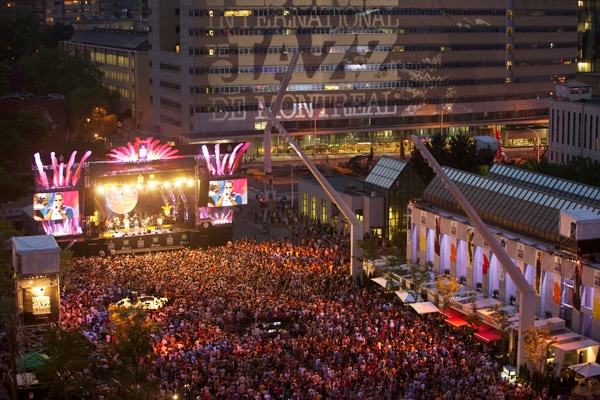 No, we're not talking about something like Coachella. Montreal is uniquely home to some of the world's finest art and music displays. Locals live for the celebration of the arts. As a matter of fact, some 250 theater and dance companies, more than 90 festivals, and a fascinating medley of resident creatives have helped Montreal earn its place as the great Canadian arts center. If you want to see the headline event, get tickets for the Festival International de Jazz de Montréal, go to a cinema production, or laugh off all the pastry weight you gained at a comedy club. You'll never get tired of seeking out new things to do in Montreal.
It's the City of Design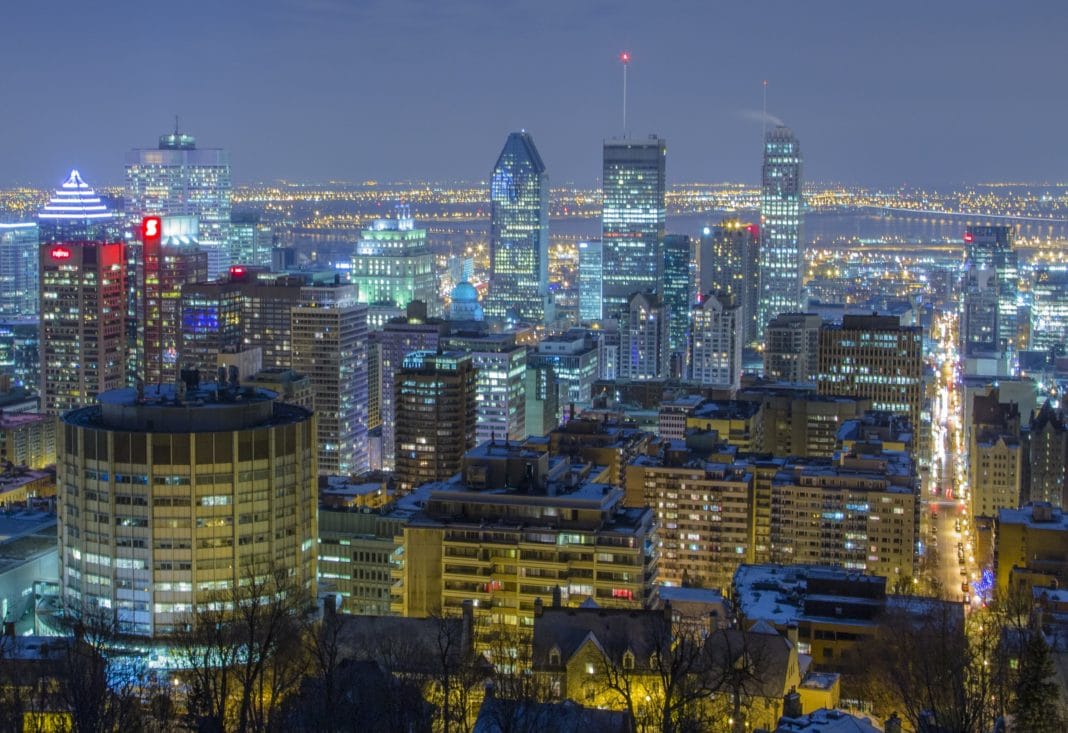 If you've been to Europe or even seen pictures, you'll definitely see there is similarity with French influence in Montreal's design. It is an old slice of Europe combined with a sleek, modern design. Wandering through the parks, you will find photogenic 18th century buildings, the lovely Canal de Lachine, and a myriad of glittering shops and cafes. The city's architectural sweep takes you past a wealth of churches including the Stade Olympique and Habitat 67.
Winter Wonderland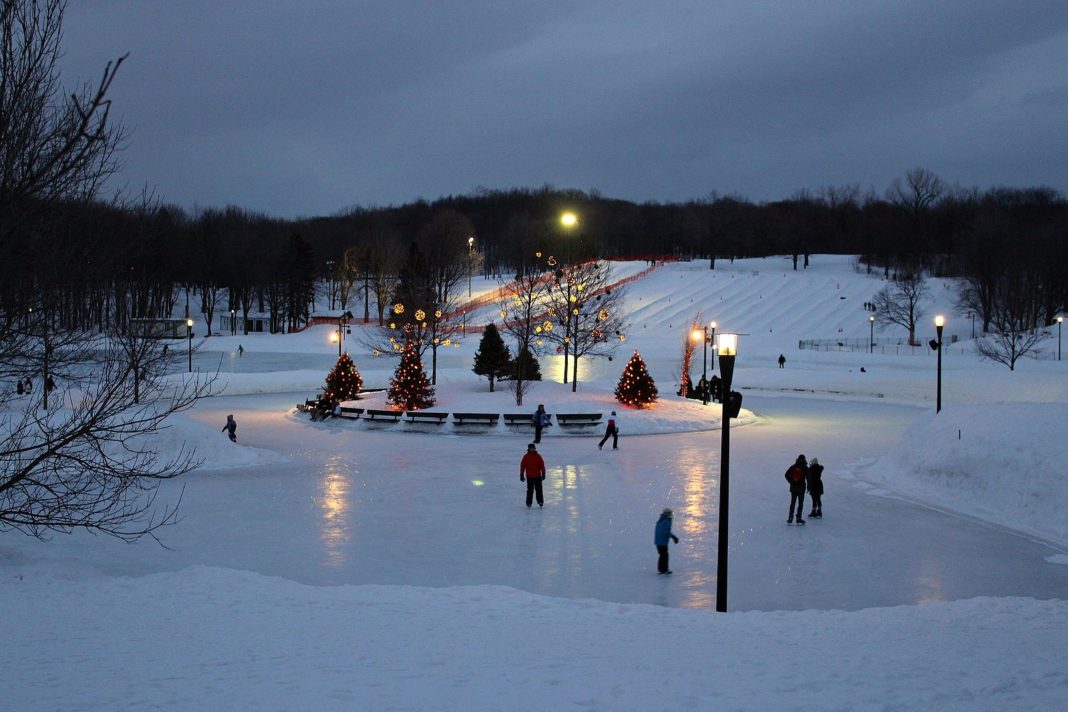 While the summer and winter colors are certainly beautiful, the winter in Montreal is exceptional. Passion for life doesn't dim during these cold, frosty months. People gather and celebrate the holiday season with decorative wreaths, parties around cozy fireplaces, drink in friendly pubs, and of course head to the slopes. In fact, Quebec has their very own Winter Festival that looks absolutely amazing. It's definitely on our bucket list.
Okay, while we're sure you've loved learning about the city, we know you're still waiting for the big enchilada. Without further ado, here is our list of the favorite things to do in Montreal.
Our Favorite Things to Do In Montreal
In light of its size it's easy to think there might not be a lot to do in Montreal. But you would be wrong. While Montreal may be smaller than the average metropolis, it is jam-packed with an amazing amount of energy, culture, and so many things to do. Here are some of the things you need to check off your bucket list.
See Mount Royal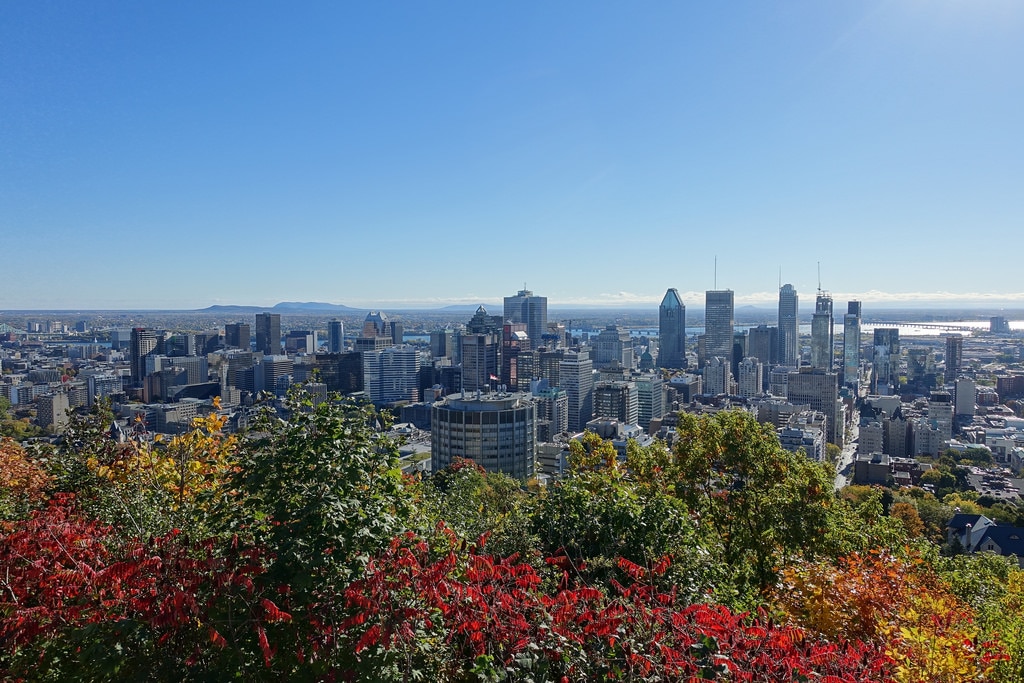 Explore the nature, culture and history of Montreal's beloved mountain. Like the Tower of London in England or the Empire State Building in New York, Mount Royal stands as a natural landmark and a way to orient yourself with the city.
This lovely park is open year-round, rewarding those who reach the summit with wonderful views of the city. The summit offers visitors a lookout and special park designed by Frederick Law Olmsted, famous for his work on NYC's Central Park. When you visit, there are a few places you just can't miss out on. 
The Smith House
This heritage building offers education services and reception to tourists and local visitors. It is also the entry point to the park and houses the Cafe Smith restaurant terrace. While a lot of travelers just walk on by it, take a look inside. You'll learn something new and why not grab a delicious cup of coffee while you walk the grounds?
Beaver Lake
This man-made lake looks real enough to trick anyone. It's just as lovely as the natural beauty surrounding it. Here, you'll find a playground for the kids, pavilion for picnics on a hot summer day, a restaurant bistro, restrooms, and seasonal equipment rentals.
Lookouts
Okay, we're going to let you in on Mount Royal's best kept secrets: Camillien-Houde Drive, Kondiaronk (Chalet) and the Crags Trail. Don't tell anyone but these are some of the best views in the city and for sure make our top list of things to do in Montreal.
Related Article: ​Hidden Ice Age Caves Discovered Beneath Montreal​​​
Dance to the Rhythm of the Tam Tams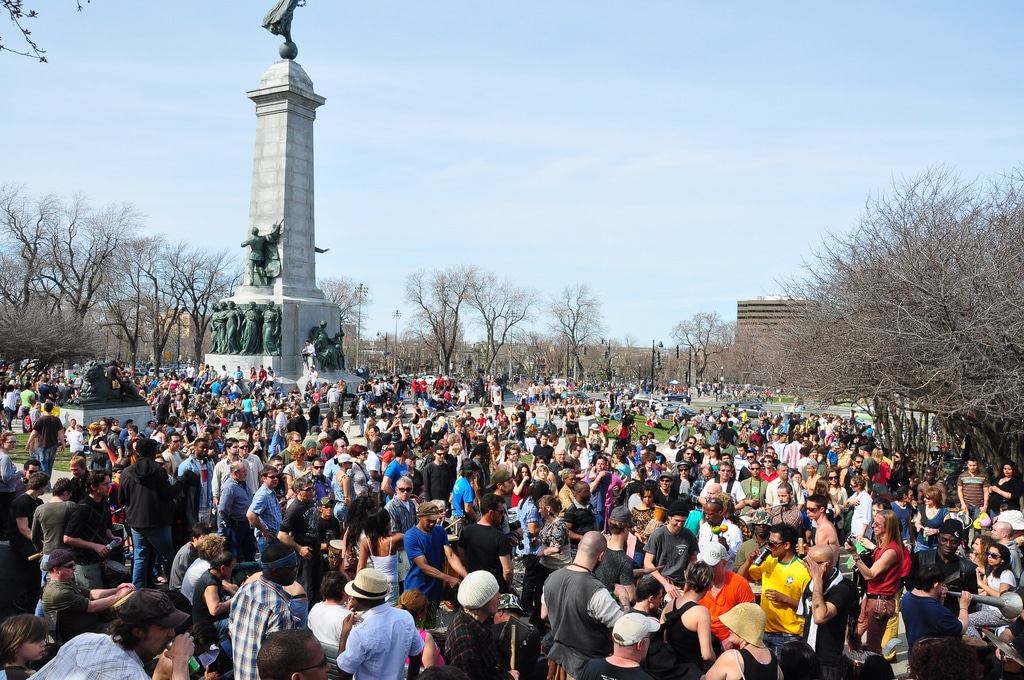 This is probably one of the most famous things to do in Montreal. While there are many things to get excited about in the spring and summer season, this is one of the biggest. Tam Tams, the festival of larping, drumming and dancing, takes place on Sunday afternoons in none other than Mount Royal Park. If you haven't seen the staged fights complete with full costume, shields, and swords – please hit up Google images now. It's both hilarious and mesmerizing. You'll be doing yourself a great service.
Spend All Your Money At the Marche Atwater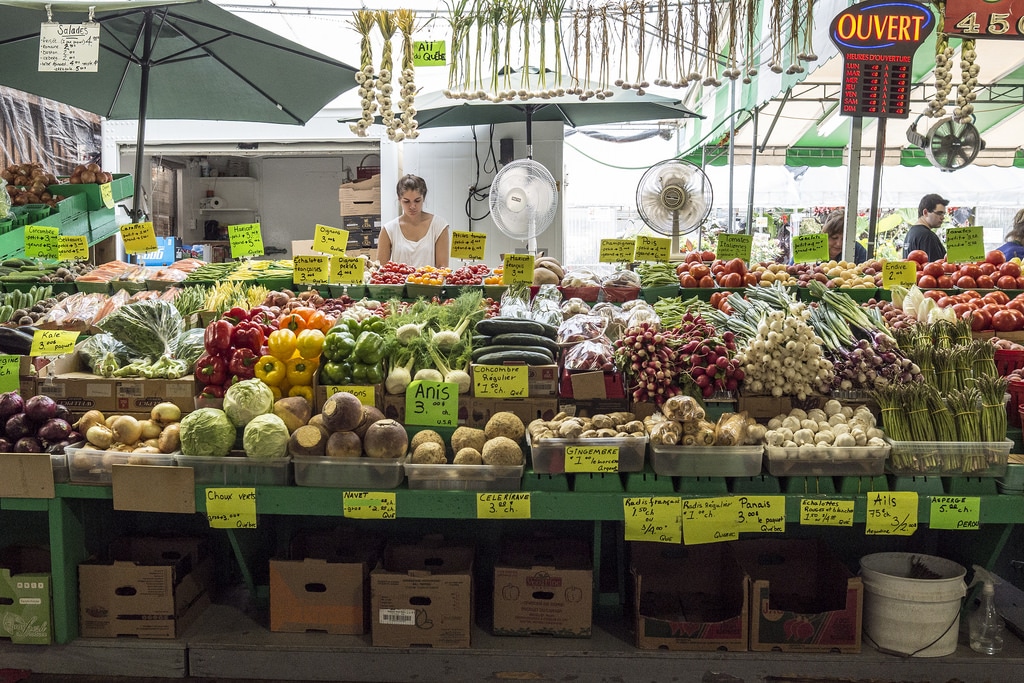 Foodies, this will be one of your favorite things to do in Montreal. Located just off the Canal de Lachine, this amazing market carries a delightful assortment of fresh farm produce, delicious wines, creamy rich cheeses, and crusty bread. It sounds like the perfect place to load up on your picnic needs to us.
The market's speciality shops are open year round while the outdoor stalls are seasonal, operating from March through October. All of these delicious commodities are housed in a 1933 brick hall, topped with an old clock tower and live music pervading the halls. The grassy banks overlooking the canal are the perfect place to spread your picnic blanket. 
Buy A Bagel at St. Viateur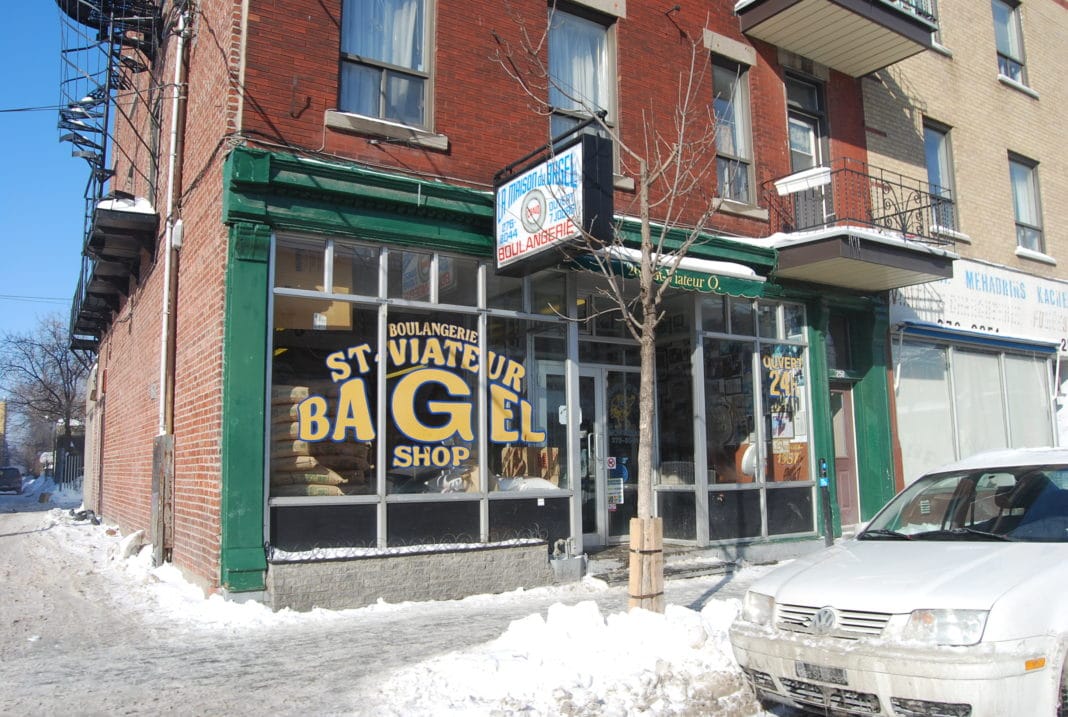 If you haven't bought a bagel in Montreal yet, you're missing out in life. Don't buy just any bagel though, head down to St. Viateur for some of the most mouth-watering options (and smells) you've ever encountered. While this might be considered bagel heresy, we're risking it. It might just be better than the the ones in NY.
Dance the Night Away at Stereo Nightclub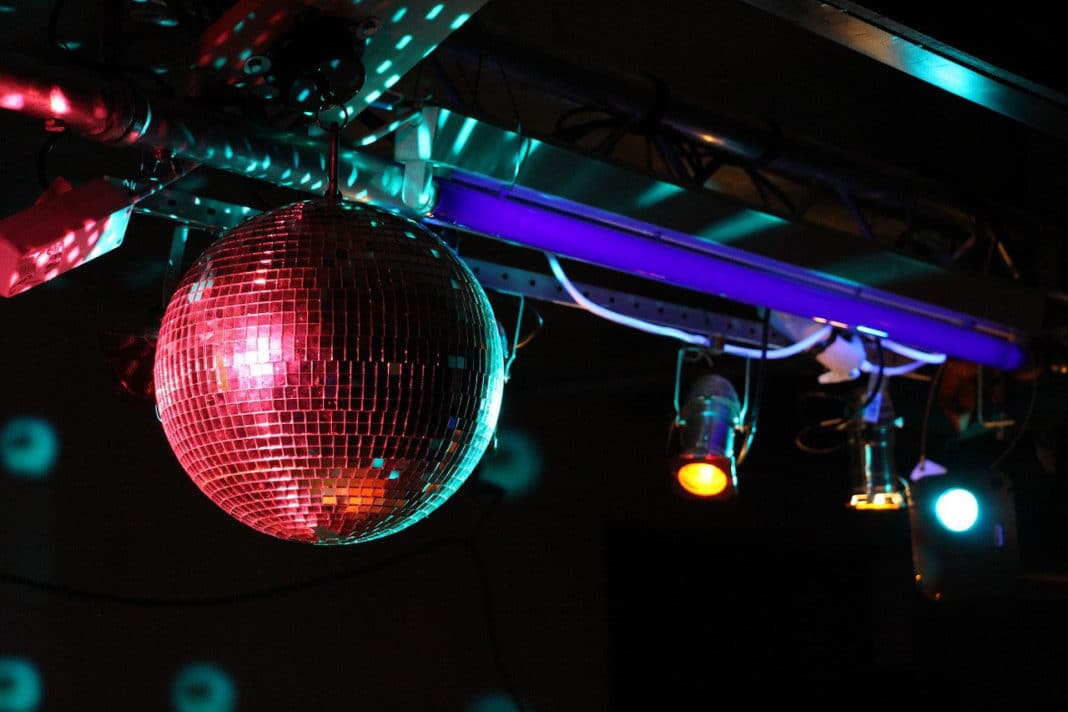 With all the music an art scenes, you probably forget that Montreal actually has a pretty fun nightlife scene too. One of our favorite places to go is Stereo, a pump up electronic and techno dance house. Yes, it's as colorful as it sounds and the music is great. You'll just have to go and see for yourself. Dance the night away and enjoy one of the best things to do in Montreal.
Watch A Live Mural Being Painted at – You Guessed It. Mural Fest.
Seeing a piece of art come to life before your very eyes is pretty cool. It's kind of like witnessing the birth of Frosty. Okay, not really but you still have to see it. The city's street art fest is way more intense than the things you'd seen in LA's Venice Beach. Your experience will be taken to the next level with all of the color and creativity.
Pay a Visit to the Basilique Notre-Dame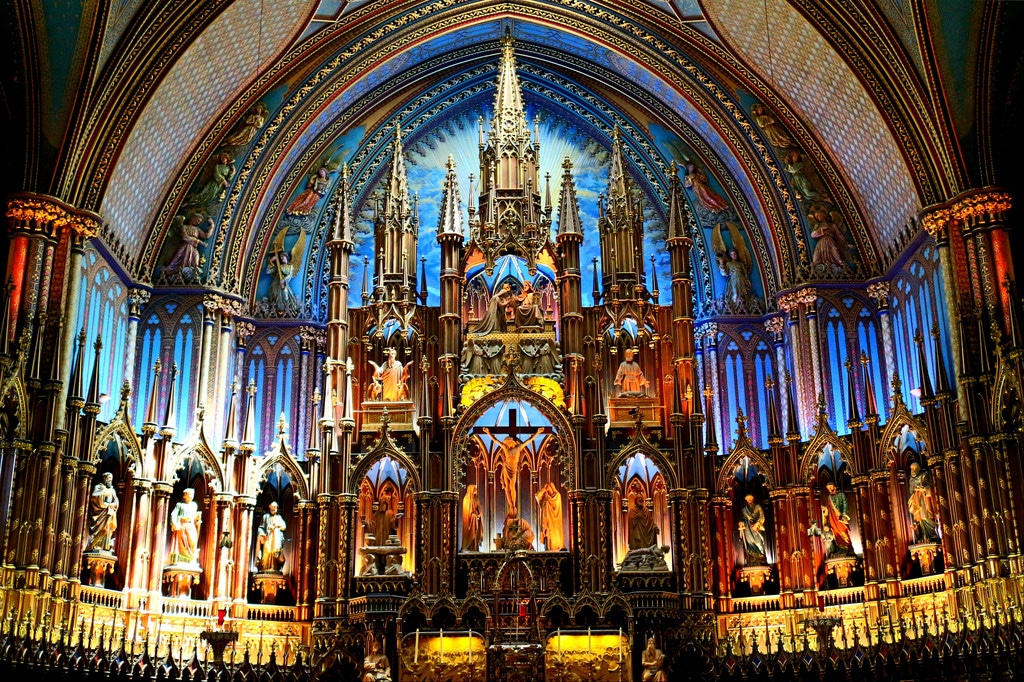 This is our top choice church in old Montreal. A famous landmark, Notre-Dame Basilica, is an aesthetically pleasing (and slightly gaudy) creation of carved wood, stained glass, paintings, and sculptures. Built in 1829 on the site of an older church, it features a grand Casavant organ and the largest bell in North America.
In 1994, the church made headlines when Celine Dion chose it as her wedding venue and again in 2000 when Jimmy Carter and Fidel Castro shared honors at the state funeral of the former Canadian Prime Minister, Pierre Trudeau. Today, it is a popular spot where locals tie the knot.
Explore Rue St-Denis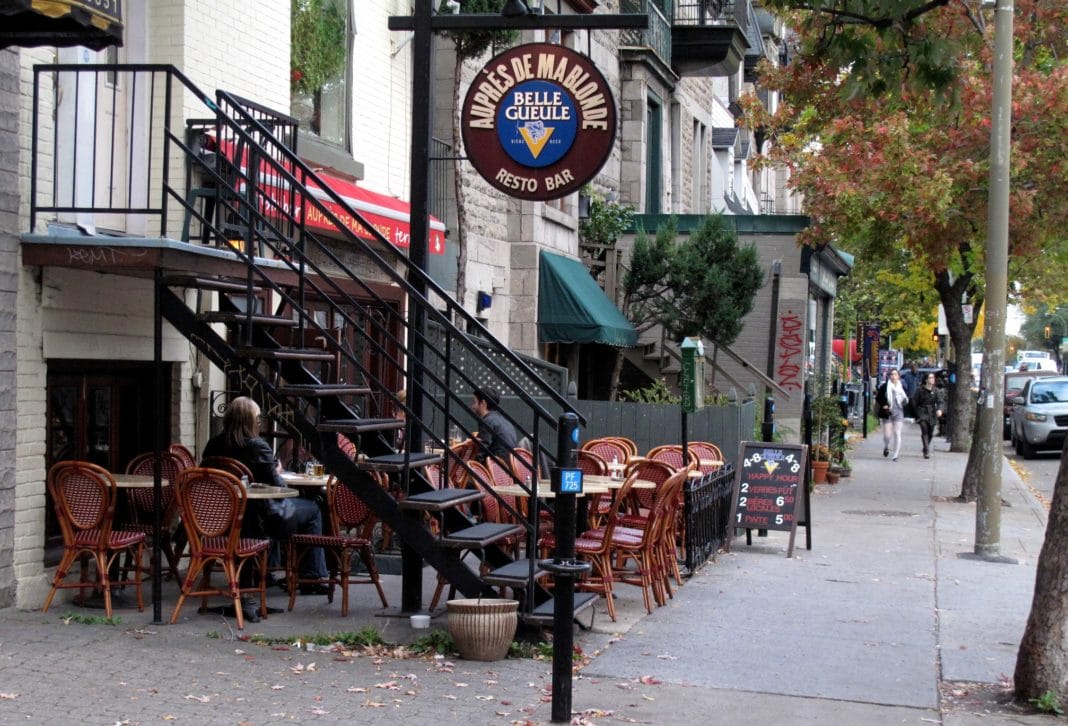 The backbone of the shopping district, Rue St-Denis is line with enticing stores and chic cafes. Check out hip record stores and cute coffee shops strategically designed to prevent passersby from getting work done. Summer crowds flock to inviting bistros and vibrant bars lining both sides of the street. Take your pick people, there are plenty of places to grab a frosty cold brew.
Indulge in Fantastic Art at the Musee des Beaux-Arts de Montréal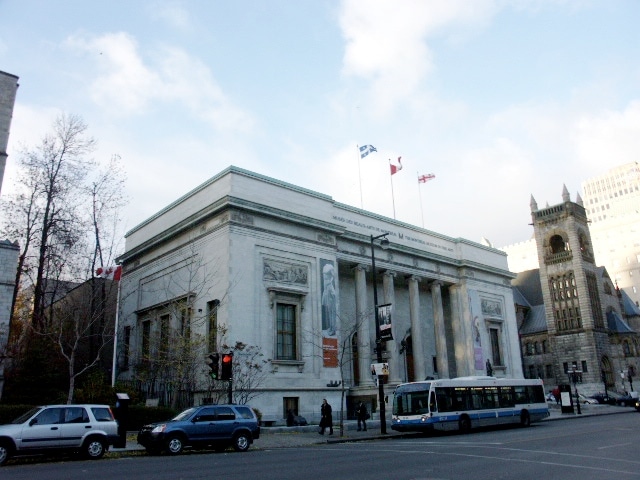 Art lovers, add this to your top list of things to do in Montreal. This Museum of Fine Arts has amassed several millennia worth of sculptures, paintings, decorative arts, furniture, drawings, and prints. The most famous artists includes in these galleries are Rembrandt, Picasso, and Monet.
Despite all these big names, the museum really shines with its Canadian art. Highlights include works by Jean Baptiste Roy Audy and Jean Paul Riopelle. These temporary exhibits often exceed your expectations. There are a fair amount of Inuit and aboriginal artifacts in several special galleries and exhibits throughout the museum. 
Relax in the Park at Vieux Port de Montreal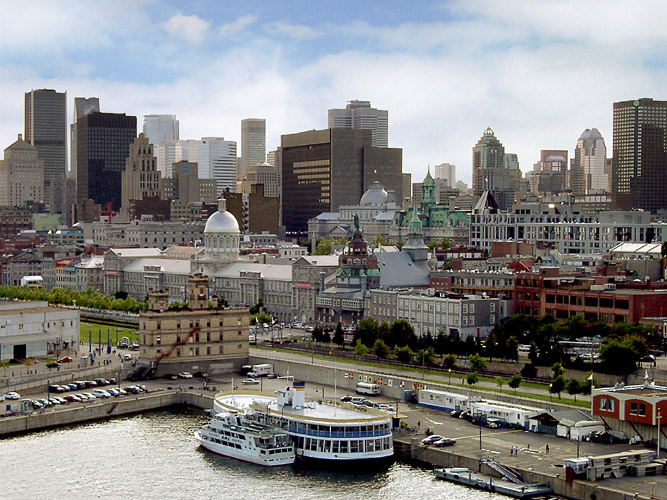 The city's old port has transformed into a park and fun zone paralleling the mighty St. Lawrence River. Locals and visitors alike come for strolling, a morning jog, or to walk their pup in the park. Cruise boats, ferries, and kayaks all depart from various boat docks. In winter, it's transformed into a magical wonderland, where residents grab their skates and fly around on nature's best ice skating rink. Can you think of better things to do in Montreal? We can't.
Scattered throughout the park sit historical relics, like the striking white Clock Tower. Built in 1922 to honor the fallen soldiers of WWI, it offers stunning views of the river and the city. A classic family favorite site is the Centre des Sciences de Montreal. Kids will love it. There are plenty of buttons to push, knobs to turn, and games to play as you make your way through the high-tech halls. Adults will appreciate the permanent exhibit, Mission Galla, which seeks to find (and offer) solutions to environmental and social disasters. The idTV allows you to write your own news story with a virtual editor and report it live.
Watch A Film You've Never Heard of at the Fantasia Film Festival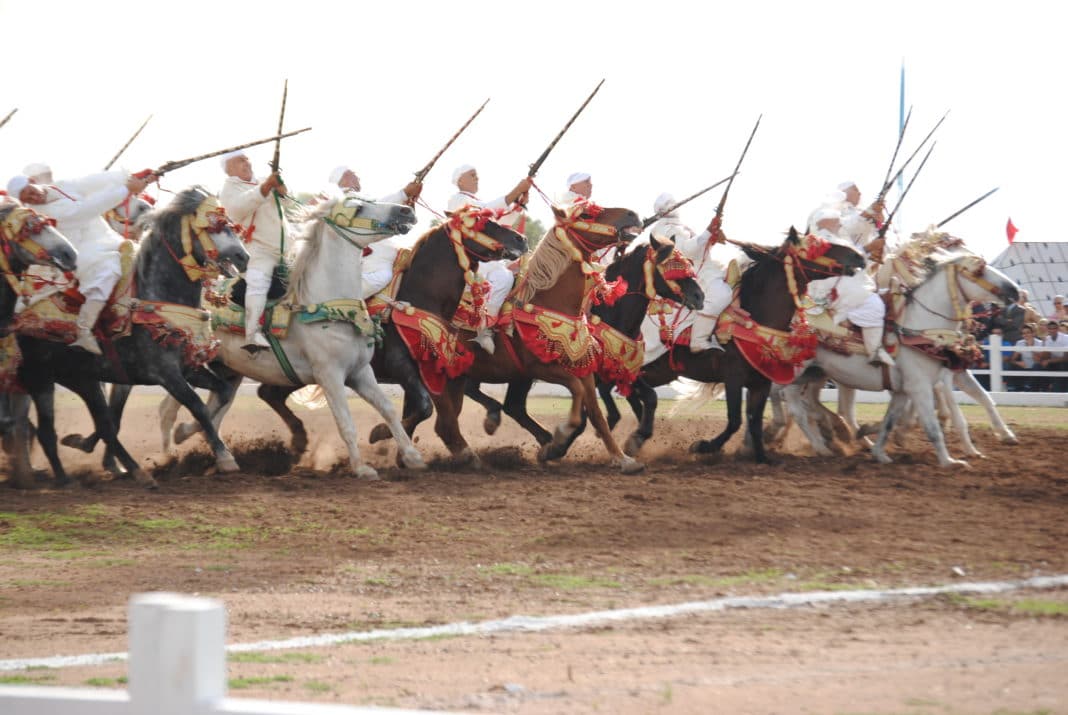 No, this doesn't have anything to do with the Disney movie. Attending he Fantasia Film Festival is one of the most popular things to do in Montreal among locals. It's a haven for film nerds, featuring horror, animated, and generally strange films from the world. Just don't get too freaked out when people start meowing like cats when the lights to dark. It's weird and it will happen.
Pick Up Your Daily Dose of Caffeine at Cafe Olimpico at the Mile End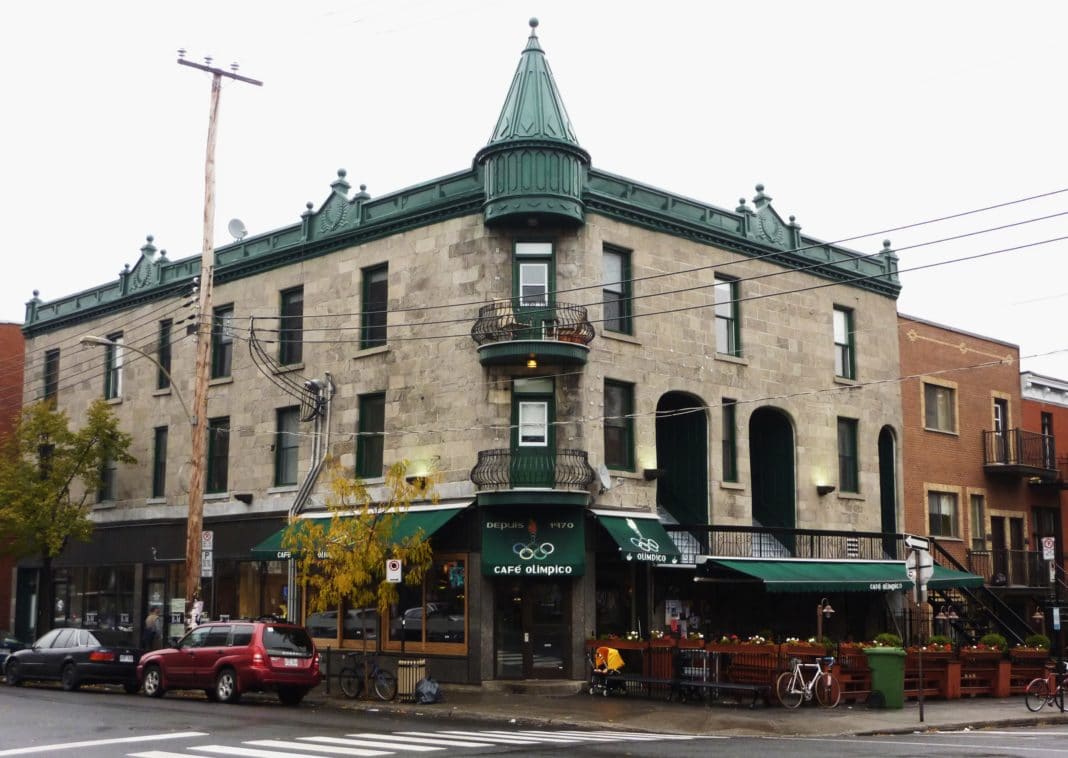 Want to find the best cup of joe in Montreal? Head on over to Cafe Olimpico and pick up your cup of some good dark stuff to slurp. It's often cited as having the city's best espresso. Coming from a city of coffee aficionados and independent cafes, that's quite the statement. Go and taste it for yourself.
See the Beautiful Oratoire St. Joseph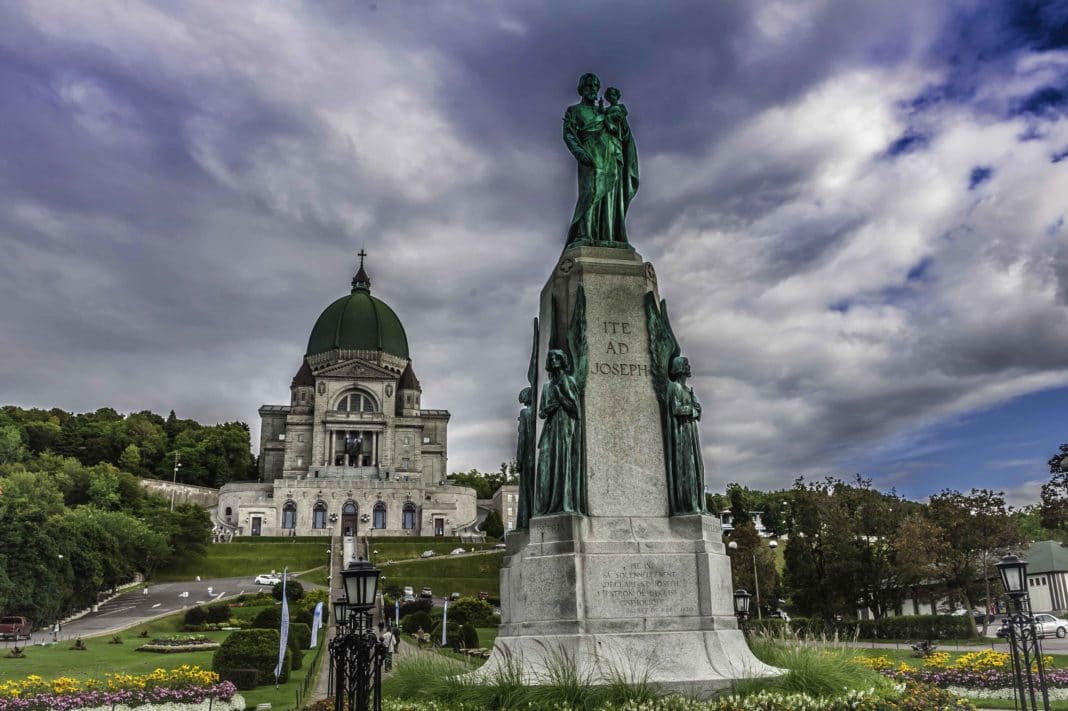 This massive oratory honors St. Joseph, Canada's patron saint. Standing as the largest shrine ever built to Jesus' father, this Renaissance style church was constructed in 1960 and offers fine views of the Mount Royal. The ornate dome is viewable from anywhere in this town. It's also a tribute to Brother Andre, the determined monk who first built a chapel on these grounds in 1904.
You'll find a small museum made in his honor. Andre was rumored to have healing powers and as word soon spread, a larger shrine was built. Rows of crutches and walking sticks gathered in the chapel testify to this belief, warmed by the lights of hundreds of candles. His heart is on view as well. While it was stolen some years ago, it was returned intact. Film buffs will soon see the scenes of Jesus of Montreal shot along the Way of the Cross located outside of the oratory.
Religious pilgrims climbed the 300 wooden stairs on their knees, performing the acts of religious zealots. Other visitors opt for the stone stairs or one of the free shuttle buses from the base in the parking lot.
It's Time to Visit Canada and Check Off the Top Things to Do in Montreal From Your List
Go buy some drinks at a pub. Meet friendly locals. Attend a quirky public music festival, film screening or art show. Indulge in local culture and visit museums, hosting some of the world's best art from international painters of old and modern Montreal artists. There are plenty of things to do in Montreal and it's about time you explored them all. Let's go.
​Related Article: ​Montreal is 2018's Number One Budget Travel Destination​​​