Forget about the mainland (for now). These Portuguese Islands are where it's at.
We all know that the Algarve region is popular with tourists. But we're going to head a bit further off the grid. Let's go south and check out some of the best Portuguese islands. As a country of gorgeous beaches, rich culture, and a fascinating history, Portugal is any traveler's dream and a great winter destination. The archipelago of the Azores and Madeira in the Atlantic Ocean are more than worth exploring. Let's take a closer look at these locales and take in some world-class beaches. It's time to visit Portugal.
1. Azores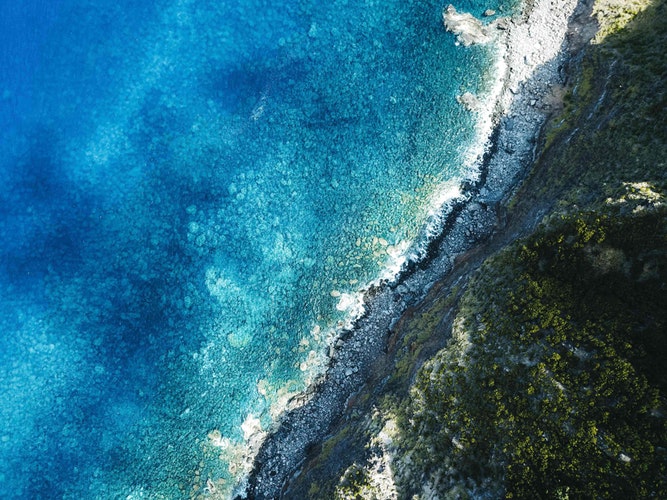 The Azores are one of the few places that aren't plastered on Instagram yet. If these beautiful islands aren't on your bucket list must-see places, they should be. They are easily one of the most beautiful sights in all of Europe.
Picture smooth shorelines contrasted against dramatic landscapes and tall trees. Vibrant blue waters roll into foamy waves carrying surfers on their tall crests. Except for a few locals and their boards, you have the strand all to yourself. Grab a blanket, bring a book, and set up shop. Where else are you going to be able to enjoy a serene European escape of sun and sand without all the tourists?
When you're finally able to pull yourself from the beach, take a drive up the coast. The roads here wind through some of the most spectacular sites. Here, you'll come up volcanoes, stunning crater lakes, soothing hot springs, and some of the world's best surfing scenes. It's all waiting to be explored.
2. Ilha de Armona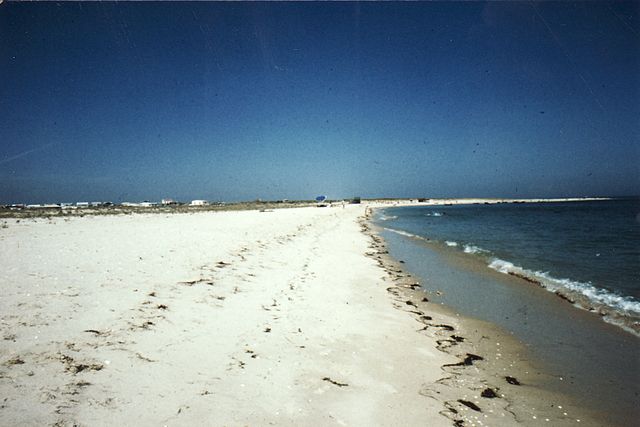 One of the hardest things about being a traveler is knowing where to go. How do you skip the touristy spots and live like the locals? We'll give you a tip. Head to Ilha de Armona. Since is is only accessible by ferry and is completely car free, you won't be able to help but feel like you're in a world far removed.
For those seeking the sun, sand, and warmth, this is a dream destination. We love that Armona has managed to retain its charming atmosphere throughout the years. Cobblestone streets lead to stunning Moorish architecture and there is little in the way of modern industrial development. Of all the Portuguese islands, this one is a little more off the track and ideal for R&R.
3. Faial Island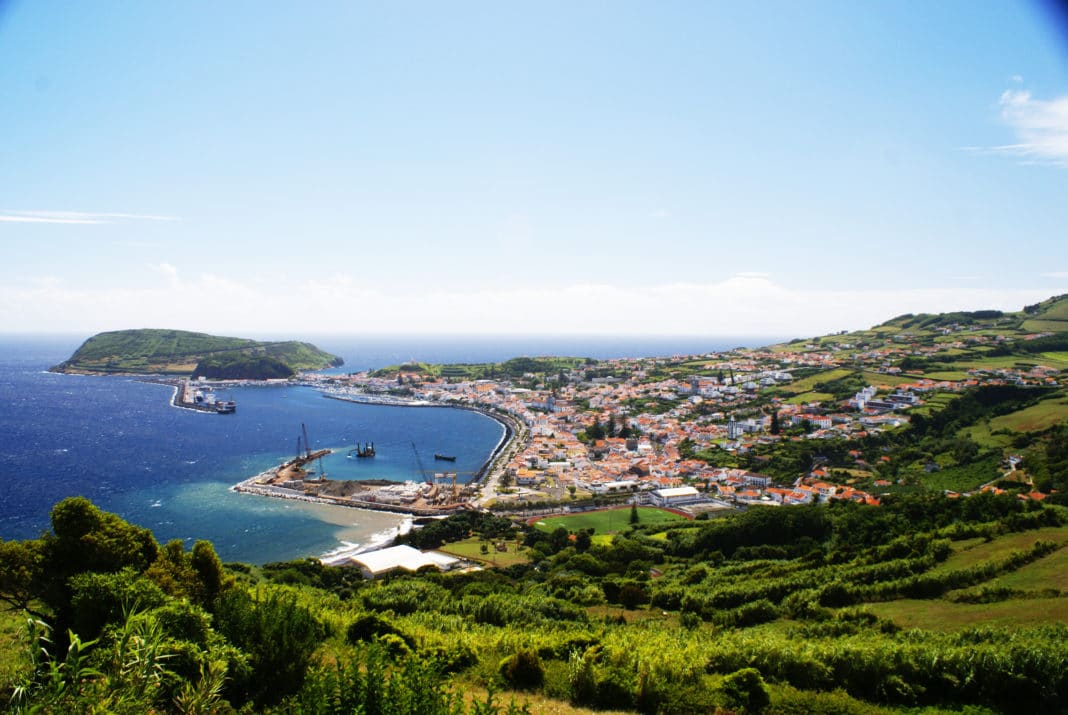 Credit: Wikipedia
Smack in the middle of the North Atlantic, you'll find Faial Island, one of the Azores. Also called the Blue Island, it hosts three main attractions for adventurers: its volcanic craters, the town of Horta, and breathtaking beaches. Indulge in authentic Portuguese cuisine, visit the Caldeira do Faial, and learn about Portugal's maritime history over at the marina.
4. Ilha da Culatra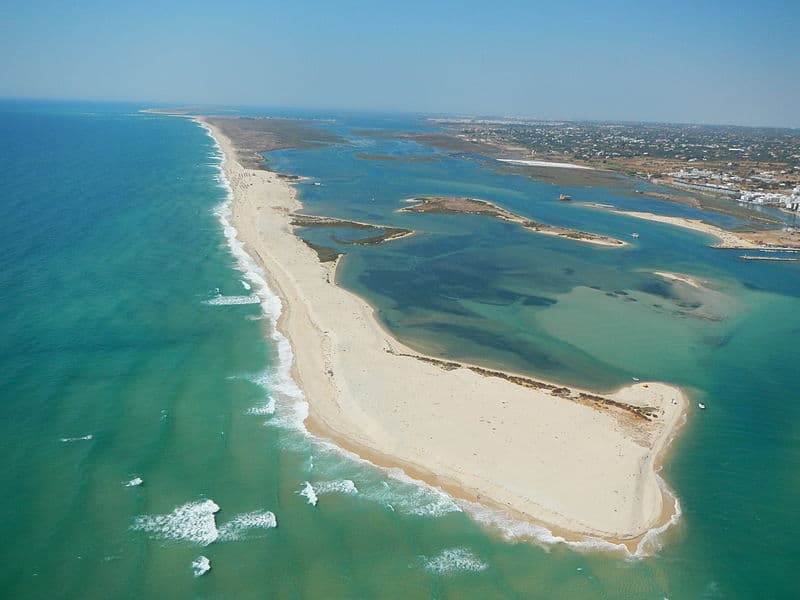 Credit: Wikimedia Commons
If you want to spice things up a bit, head out to Ilha da Culatra from the Algarve region. Take a ferry from Olhao or Faro to get there. Compared to the mainland, these beaches are even more beautiful and offer more quiet. Furthermore, there is a working village on the island, which means all of the restaurants are stacked with fresh seafood catches on the daily.
You'll also find that the island is divided up into three parts. Other than eating your weight in seafood, Ilha da Culatra offers fun spots for hiking and the coast has amazing places to snorkel. This is truly an outdoor adventurer's paradise. Which activities would you like to do here?
5. San Jorge Island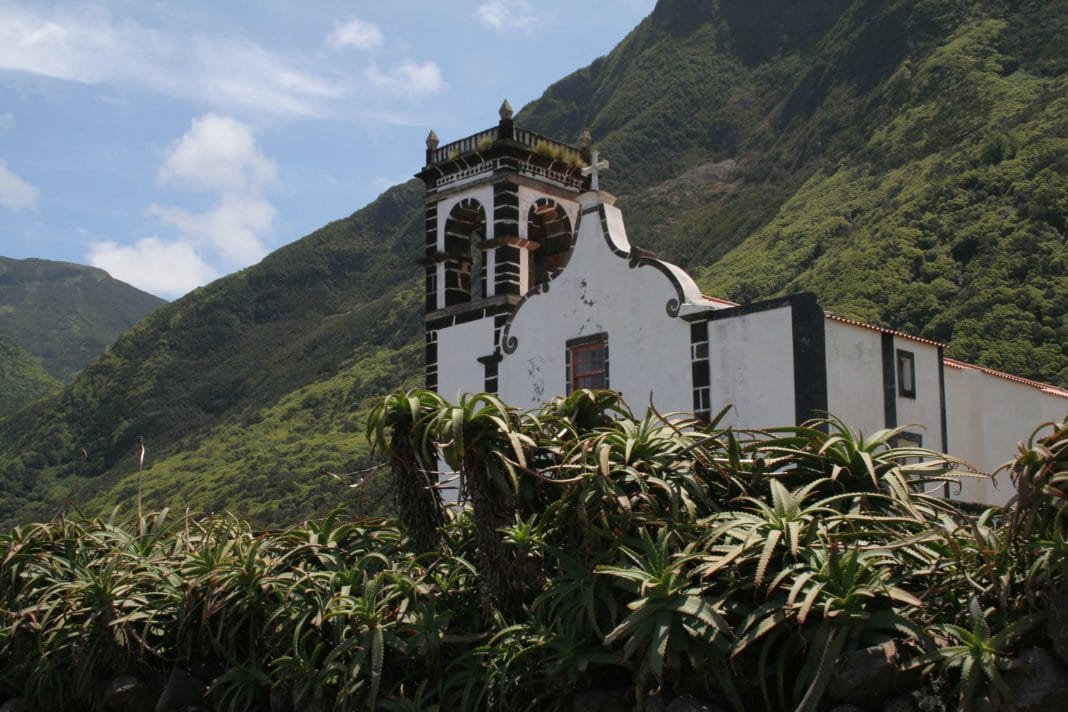 Credit: Wikimedia Commons
Another one of the beautiful Portuguese islands to visit is San Jorge. Long and thin, it's craggy cliffs make for a dramatic landscape. This is the place you'll want to bring a good camera or drone for some photos. On a clear day, a shot from a bird's eye view is priceless. This rugged terrain makes all the island but the coasts uninhabitable but the island's interior is a great place for hiking. Adventurous souls will love exploring the Montoso and Bocas do Fogo caves. Last but certainly not least, this place is a foodie dream. Local cuisine include dishes like hearty clam chowder and snacks made from unpasteurized cheese. Sign us up.
6. Porto Santo Island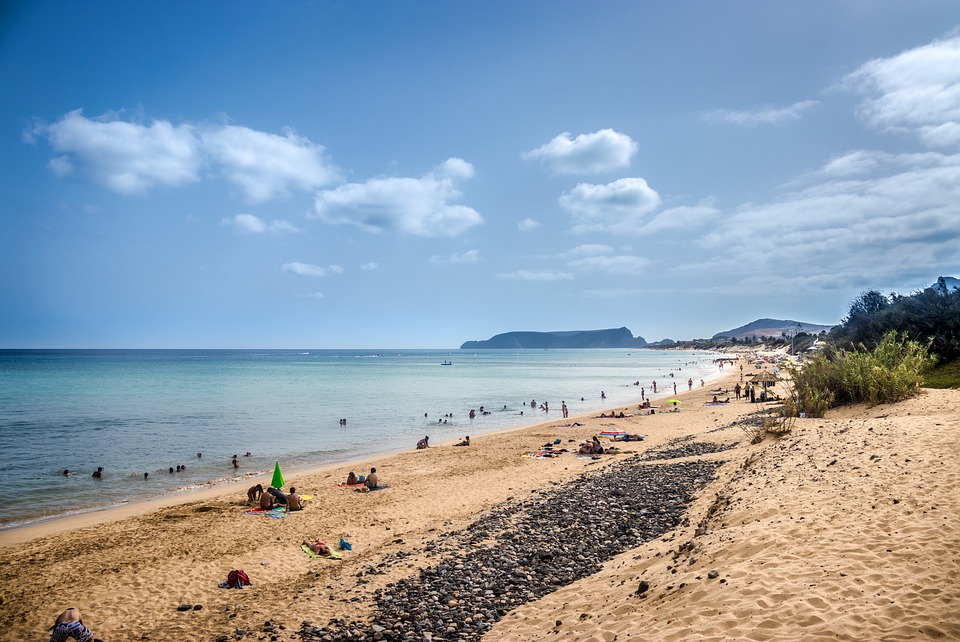 Sail north of Madeira in the Atlantic until you come across the charming Porto Santo. Of all the Portuguese islands, travelers flock here for its beautiful sandy beaches. With more than four miles of pristine shoreline, there's plenty of space to spread out and enjoy yourself. The island also offers a great deal of historic artifacts, including Christopher Columbus' former home. History buffs will also enjoy touring the 16th century Pacos do Concelho and the 15th century Matriz Church. Other popular attractions include golfing and hiking to the island's highest peak, Pico da Facho.
7. Sao Miguel Island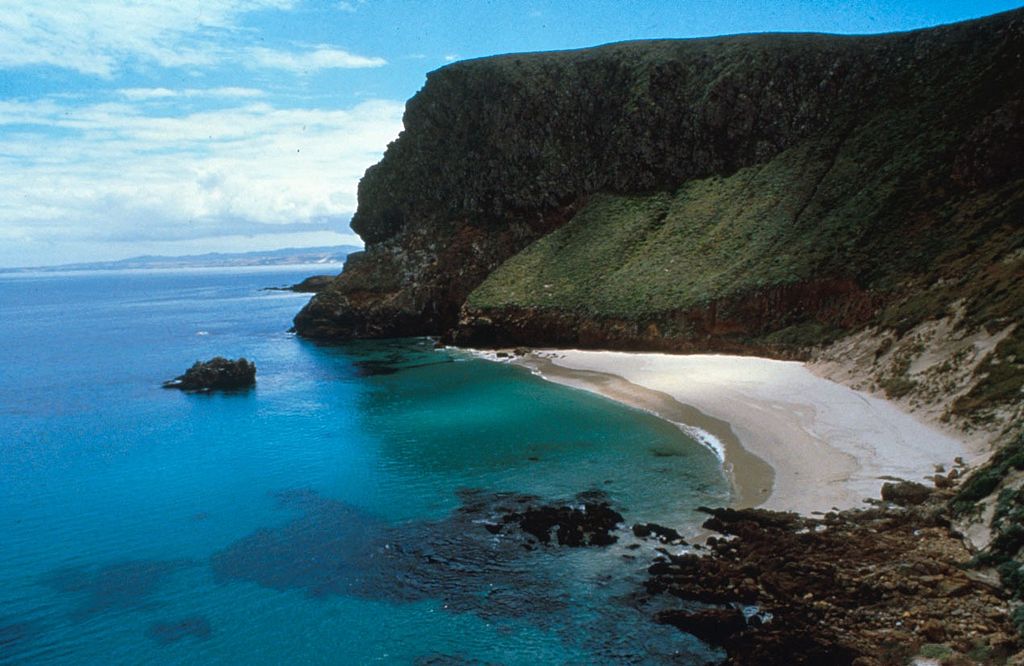 Credit: Wikipedia
The largest island chain in the Azores, Sao Miguel is remarkable. If you're flying into the islands, you will likely land in the city of Ponta Delgada. Volcanic calderas, geothermal pools, and epic hiking trails are scattered across the island. After a day of hitting the trails and exploring the scenery, there's no better way to wind down than soaking in the natural hot springs. But that's not all. The island is also well known for its whale watching opportunities and there's plenty of boat tours you can take to see them in the wild.
8. Ilha da Tavira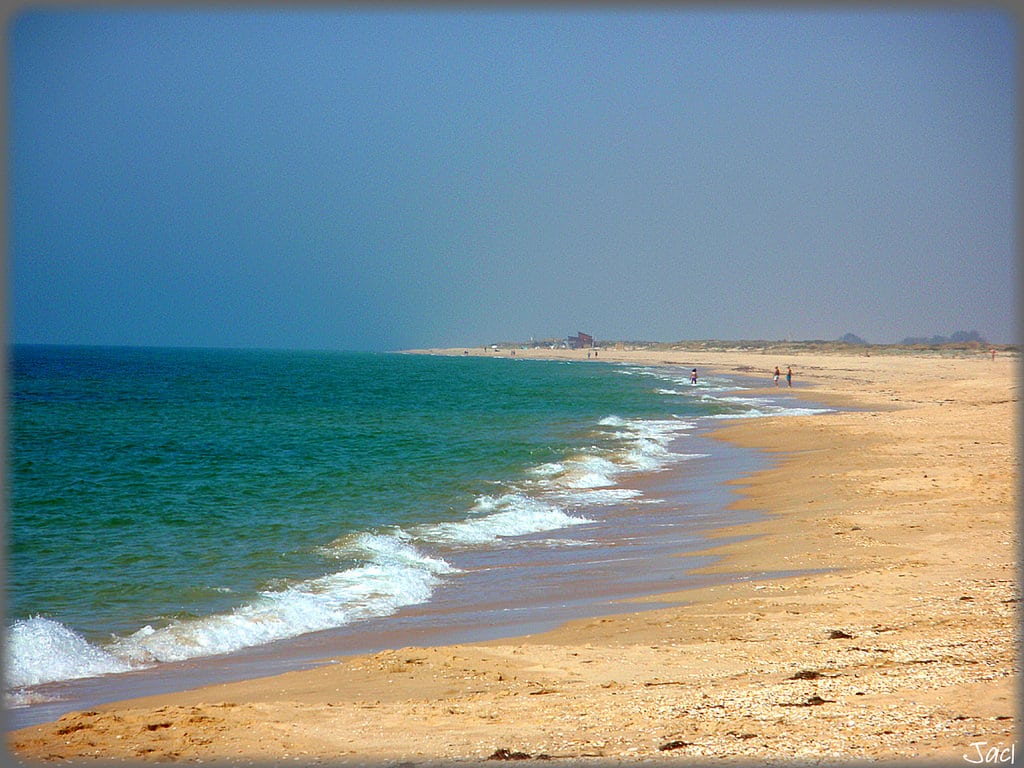 Credit: Flickr
Just a short boat ride off the southern coast of Portugal, you will find Tavira. Although this island is only accessible by boat, it's remarkably crowded on hot summer days. Plenty of travelers come here for the snorkeling, swimming, and prime sunbathing spots. But not to worry. There's still plenty of space for you to carve out a spot of your own. The further down the beach you walk, the more secluded it becomes. If you want to escape the droves of beachgoers, it's definitely worth the walk. When you're ready to grab a bite and some brew, bars and restaurants can be found right on the sand. This is the perfect place to go if you're seeking a fun beach vacation without swarms of crowds.
9. Pico Island
Credit: Pico Island
Hikers, we've found your paradise. Of all the Portuguese islands, Pico has some of the best hiking trails. It's also home to the tallest mountain in Portugal. If you're looking for an adventure, grab your hiking shoes, gear up and get out. It only takes two hours to reach the summit and the views make it all worthwhile. This is one of our places to get up and watch the sunrise. On a clear day, you'll even be able to see some of the other islands from the peak. Cup your hands and see if you can spot San Jorge and Faial out in the distance. This island is also home to the country's largest outdoor man-made saltwater swimming pool. It's perfect for swimming laps and taking in the sights. Pico Island is the perfect place to escape.
10. Terceira Island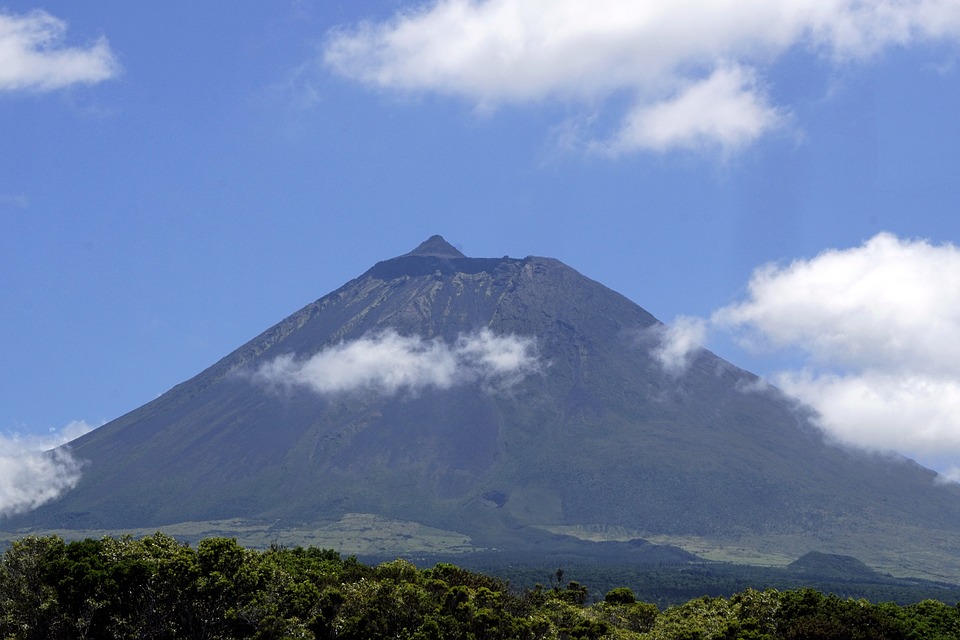 As the third largest island in the Azores, Terceira offers plenty of places to explore for the adventurous traveler. Here, the land is far less developed than some of the other Portuguese islands and agriculture is still a major part of the economy. So what is there to do here? In short, everything. History and culture enthusiasts will love exploring the city of Angra do Heroismo and its colonial architecture. For outdoor enthusiasts, the landscape provides plenty of opportunities for exploration.
Relax on the sands of the Praia de Vitoria beaches or tour the incredible Algar do Carvao. Terceira is also home to a beautiful castle where the Spanish and Portuguese once battled. After a day of roaming and picture taking, wind down with dinner in the fishing village of Sao Mateus. Here, you'll find refreshing local fare you can pair with a delicious Portuguese speciality, green wine or Vinho Verde.
Book Your Trip to Visit the Portuguese Islands
While most travelers flock to the mainland of Lisbon or Algarve, these Portuguese islands offer unique opportunities for exploration. Sure, some of the ones on our list aren't exactly under the radar. But then again, there are a few that are. It's a rare thing to find beautiful locales that most of the world hasn't quite clued in on yet. Whether you're seeking a lively vacation packed with adventure or something a little more lowkey, these islands have just what you need. So which ones should you pick? It all depends on what kind of vacation you're seeking.
There's something to be said for being able to pick out a spot on the sand, watch the sunrise, and have a little slice of nature all to yourself. Have you been to any of these Portuguese islands before? Or perhaps you have some recommendations for us. Either way, we would love to hear from you. Feel free to leave us a message in the comment section below.
Related Article: Why You Should Visit Portugal this Winter