Out of all the islands in the world, Palawan Island has stolen travelers' hearts more than any other.
Located in the Philippines, Palawan Island is officially the best island in the world according to Travel + Leisure Magazine's 2018 World's Best Awards. And this isn't the first time it's scored the number one spot on this list, either. In fact, this is the third time it's been voted into first place with this year being the second in a row. The consistency is telling, but we'll still give you the lowdown on this beloved island.
Palawan Island is the largest of the 1,780 islands that fill the Province of Palawan. No matter what type of adventure you're looking for, you're sure to find it here. Want to go for a hike through its blooming mountains? Or maybe marvel at the vibrant creatures on a snorkeling trip? You can do it all on Palawan Island.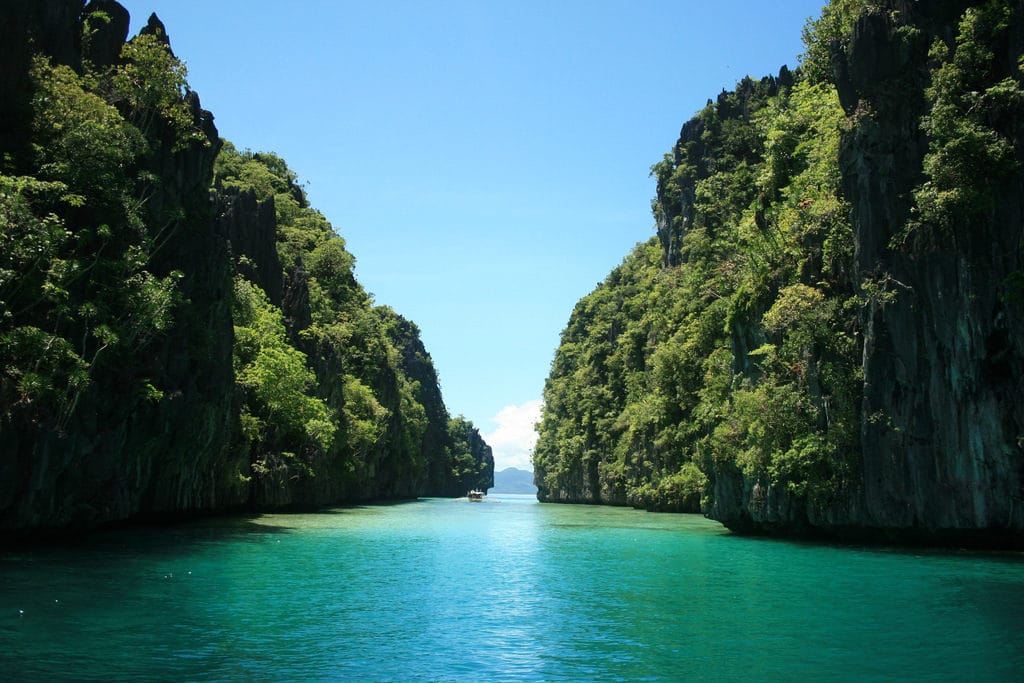 One of the most popular things to do in Palawan Island is going on a tour through the Puerto Princesa Underground River. Visitors from all around the globe come to the capital of Palawan Province for this, and we can see why. The canoe trip leads you through a colossal cave as you glide across the longest river in the world. You'll most likely cross paths with some bats, but that's just part of the experience.
While the Underground River is one of the main attractions on Palawan Island, it's certainly not the only one. If you're into scuba diving or snorkeling, you'll want to head to El Nido. Here you'll find mesmerizing lagoons teeming with over 800 species of fish, 100 coral species, and more. El Nido also flaunts breathtaking luxury hotels to reside in for those who are looking for an indulgent stay. Among many, some favorites are Pangulasian Island and Cauayan Island Resort. Plus, its nickname is "Heaven On Earth." How can you not be compelled to visit a place dubbed with that name?
All in all, it's no surprise that Palawan Island has once again won Travel + Leisure Magazine's "Best Island In The World." If you ask us, you should probably start planning your trip.
Related Article: 10 Best Winter Vacations: Inspiration for Your Next Getaway