Take your pick of some of the most beautiful lakes in Michigan
Michigan is an incredibly unique state. For starters, Michigan is home to the longest freshwater coastline in the world. Not only that, but it has more lakes and ponds then you can count. In fact, this beautiful destination has been dubbed the land of 11,000 lakes for a reason. No matter where you travel in this gorgeous state, there will always be a lake nearby. For the fisherman, the outdoor enthusiast, or the water lover, this is great news. Today, we are going to take an in-depth look at some of the best lakes in Michigan to visit this travel season.
1. Big Glen Lake
Credit: Flickr
Big Glen lake is nestled in the charming little town of Glen Arbor Michigan. This expansive lake is over 4,800 acres. Scientist and environmentalist have also been able to determine that the lake is about 130 feet deep. This picturesque lake is perfect for any summer getaway. Not only are there plenty of sandy shorelines of your choosing, but you may think you are somewhere in a modest jungle with all the lush greenery that surrounds you.
The rolling hills and modest dunes are great for the perfect backdrop to relax in and get away to. The locals have dubbed this beautiful lake inspiration point. It's no wonder why since the water is crystal clear and absolutely beautiful. This makes for the perfect spot for some inspirational reflection. For boaters and families alike that are looking for nice little getaway, Big Glen Lake is the destination you want to head out to.
Before you head out, don't forget to bring along your fishing pole here either. Big Glen Lake is very well populated with brown trout, smallmouth bass, lake trout, and other species of fish. If you want a little bit more than water activity, be sure to bring along a decent pair of hiking shoes too. Just next-door, you will find Sleeping Bear Dunes National Lakeshore. This protected area is home to the massive 110 foot dune that is worth visiting.
2. Burt Lake in Maple Bay County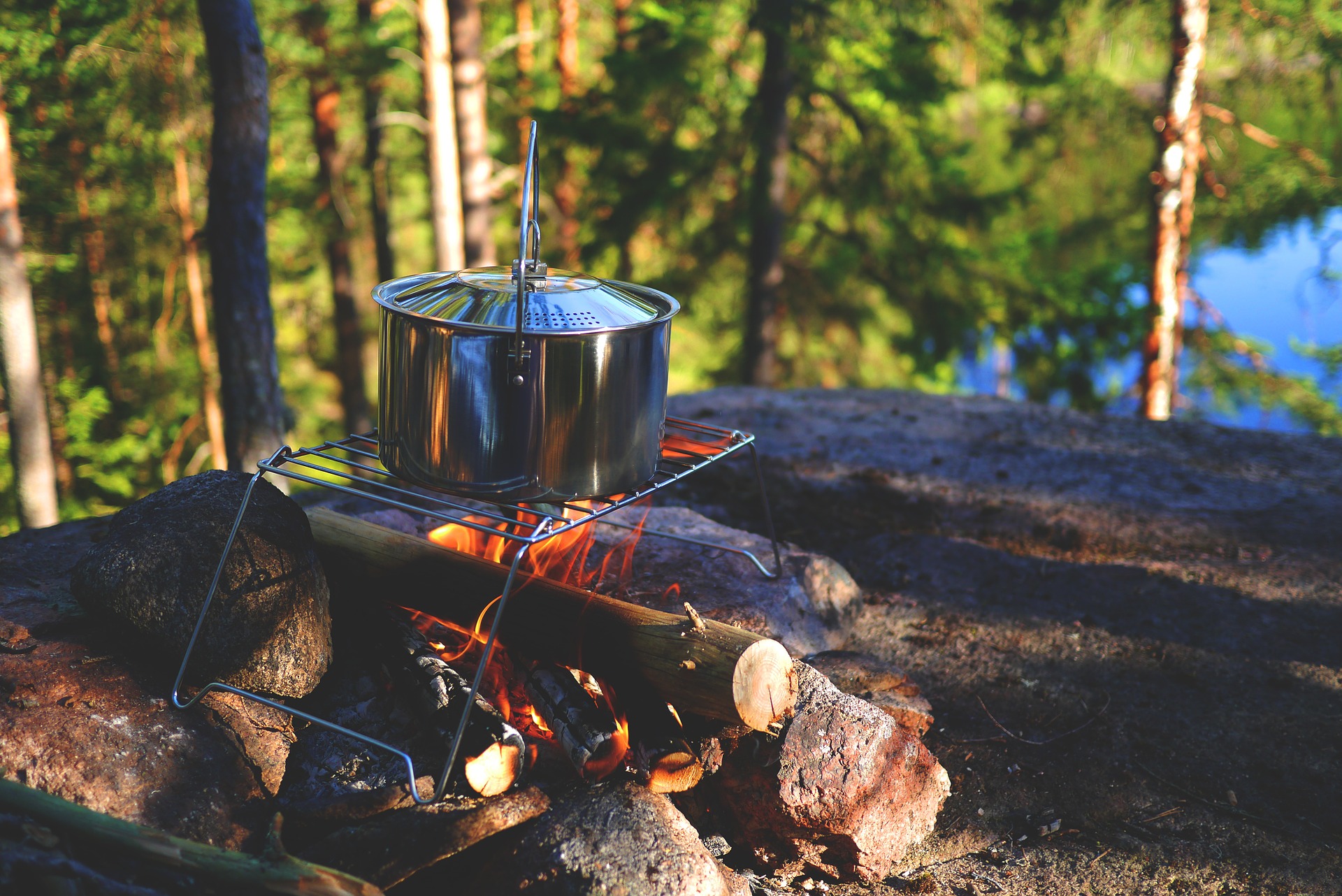 If you don't mind the Hum and buzz of tourism, then Burt Lake in Maple Bay County is a beautiful lake in Michigan that is worth visiting. This modest lake tends to be a hub for tourists, and it is no wonder why. There are plenty of water activities including paddle boarding that is just waiting to be had. Not only that, but it is here you will find Colonial Memorial Forest, Seven Springs Nature Reserve, and the popular Burt Lake State Park. The choices make it so that there is a little bit of everything for everyone here at Burt Lake. Finally, if you want, you can bring along your camping gear too. Just pitch up a tent at the available Maple Bay County campground that calls Burt Lake Home.
While fishing is one of the most popular what our activities to take your brother like, lounging around and boating comes in at almost a tie. The great news is if you do bring along a boat and you need a little pick me up or repair done, you don't have to go very far. The only village on the lake is home to a marina that provides not only boat rentals, but boat repairs as well. If you do come for the fishing, you can be sure to find plenty of fish including sturgeon, rainbow trout, and rock bass swimming around. However, depending on the season, the variety of fish you will find here does differ.
Finally, the nicely secluded area called Maple Bay provides the perfect piece of tranquility if you are looking for nice shallow waters for the kids to play in. The warm air is also a plus. (This area seasonally probably warmer than when you leave Maple Bay). For a relaxing getaway on a great lake, Burt Lake is where you want to go.
3. Crystal Lake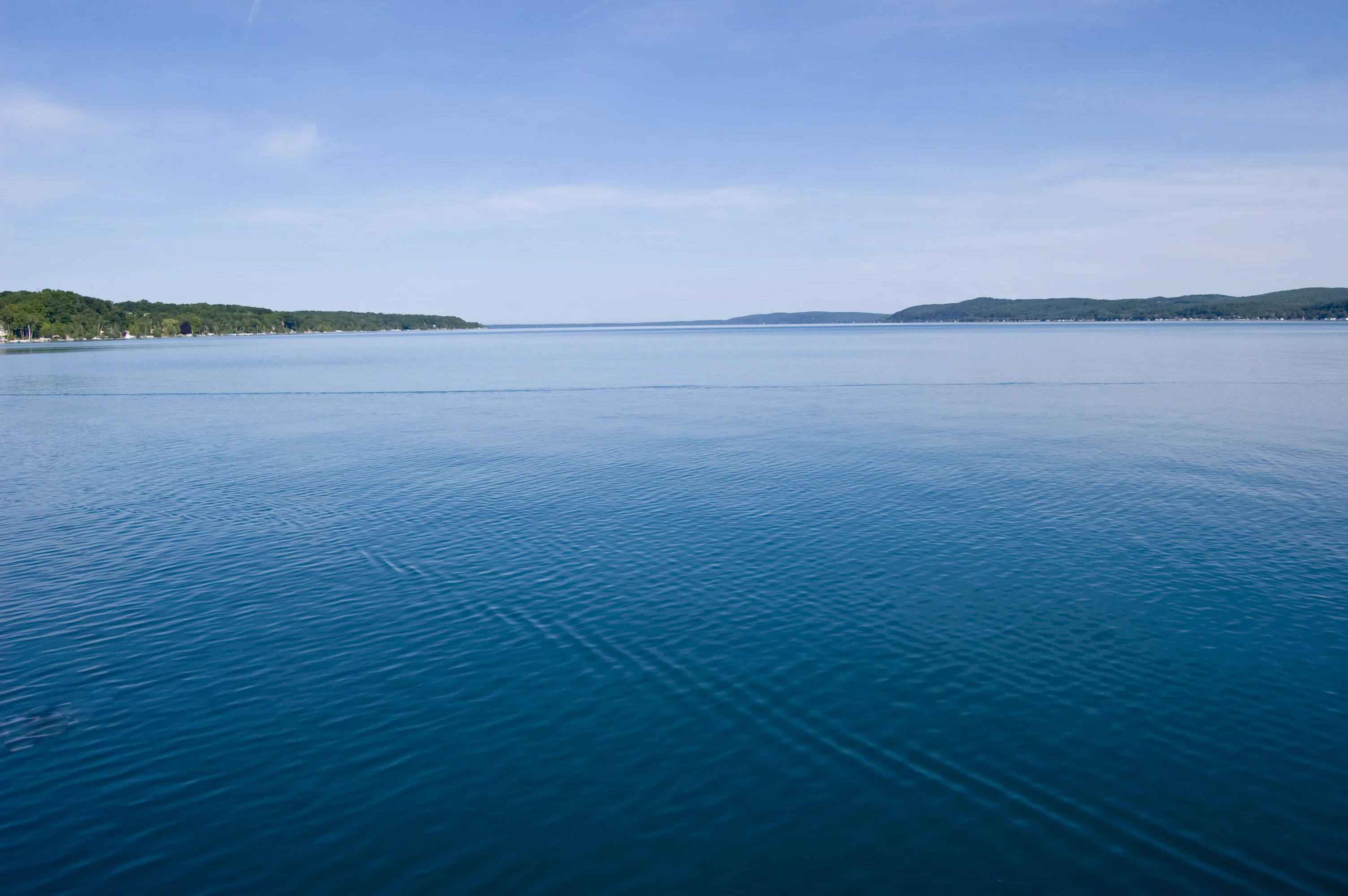 Credit: Flickr
This next beautiful lake in Michigan is rightly named so because of its location. Crystal Lake is In Benzie County just northwest of the state. Crystal Lake is about a mile out from Lake Michigan and is located in a depression. A small strait and Betsy River are the bodies of water that connect Crystal Lake to Lake Michigan.
There is only one town neighboring the beautiful Crystal Lake. That town is the village of Beluah. Because this is not so much a tourist town and it's not at all populated, the waters have remained pretty well-kept. In fact, when you do visit Crystal Lake, you can expect to see waters that are startlingly clear. The history of Crystal Lake is quite interesting as well. Because the strait was quite narrow, in 1873 a logger had gone ahead and enlarged the stream. A consequence of enlarging the stream was that the lake was lowered to just under 20 feet. The good news is that because of that, Crystal Lake is the rounded by sandy beaches that make for a great private getaway. Although the lake was lowered, it is still about 175 deep.
If you do come out to explore Crystal Lake, know that the neighboring village has everything you need. There is a playground, a park with pavilions and picnic tables (this makes for the perfect venue to host any celebration), and finally there is a nearby public beach to lounge around in too.
When you do get out into the water, you can enjoy great activities such as water skiing and canoeing. And of course, Crystal Lake is a great place for fishing too. You'll find plenty of fish including smallmouth bass, lake trout, rainbow trout, and coho salmon.
4. Elk Lake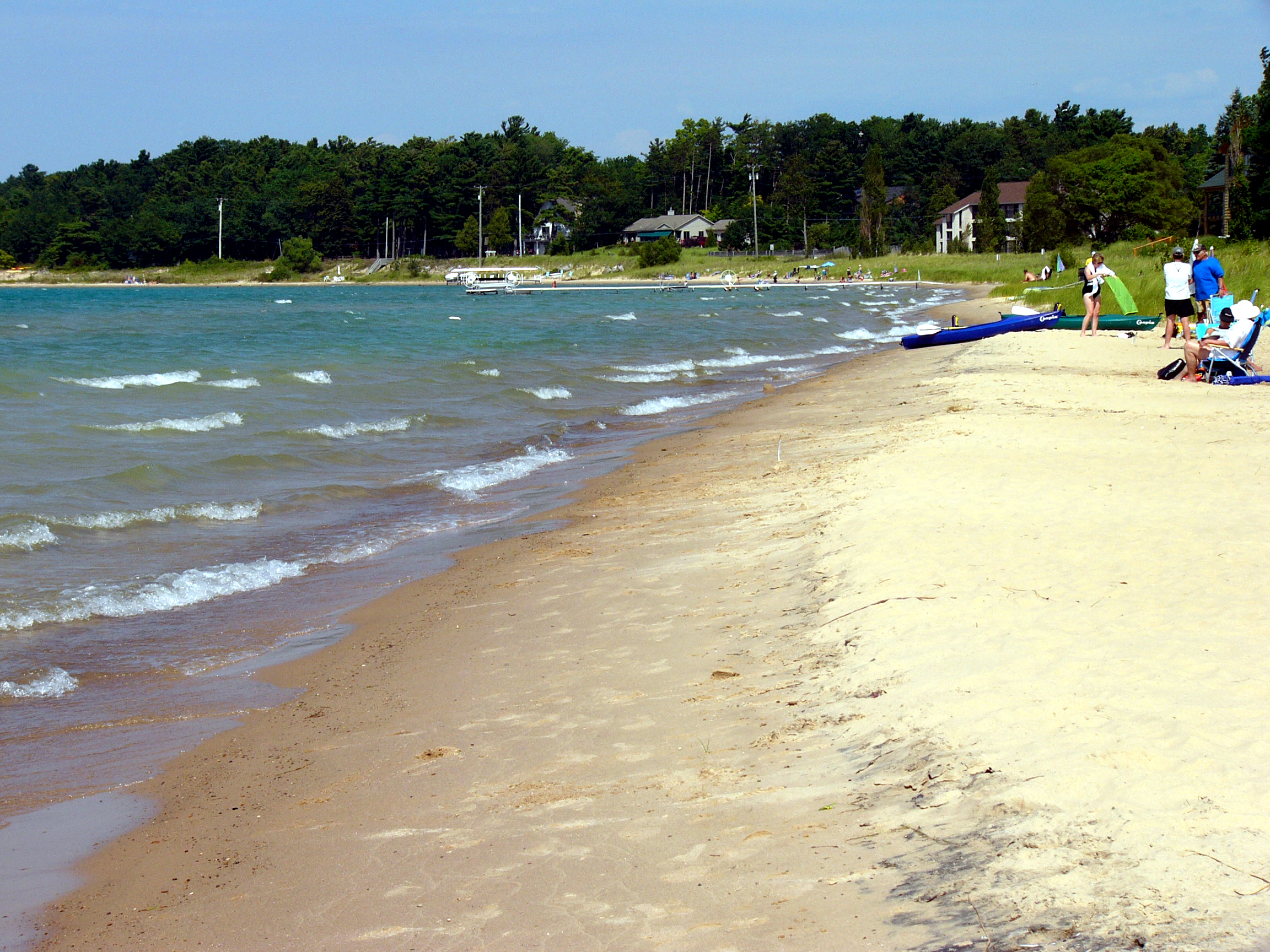 Credit: Flickr
A great lake to explore that is easily one of the best lakes in Michigan is Elk Lake. This beauty of a lake stems from the fact that it is one of the deep glacial lakes found in Michigan. With depths of over 200 feet, Elk Lake makes for the perfect spot if you want to do some of the best fishing that the state has to offer. Elk Lake is located on a chain of 14 lakes. You can find Elk Lake at the end of this lake chain.
This modest size lake is about 8 miles long and 4 miles wide. These modest dimensions don't keep tourists away, however. Water enthusiasts love coming out here for water skiing, tubing, wakeboarding, kayaking, and sailing. During the winter time, ice boating is another popular water sport that takes place. If you are coming out for fishing, then take some notes from the locals. Any local or avid tourist will say that the best spot to go fishing in is towards the middle of the lake. It is here where you can find the deep hole that is best for fishing in. The fish that swim in this deep portion of the lake are some of the best that the lake has to offer. Locals swear that the meat on the trout caught here is exceptionally tasty. It is for this reason that fisherman and tourists flock back every year.
There is only one sizable village on the lake and that his Elk Rapids. You can Elk Rapids home base if you plan on staying at Elk Lake. With amenities such as a lake marina that offers boat rentals as well as everything else you may need, you cannot go wrong staying here for a day or two.
5. Gull Lake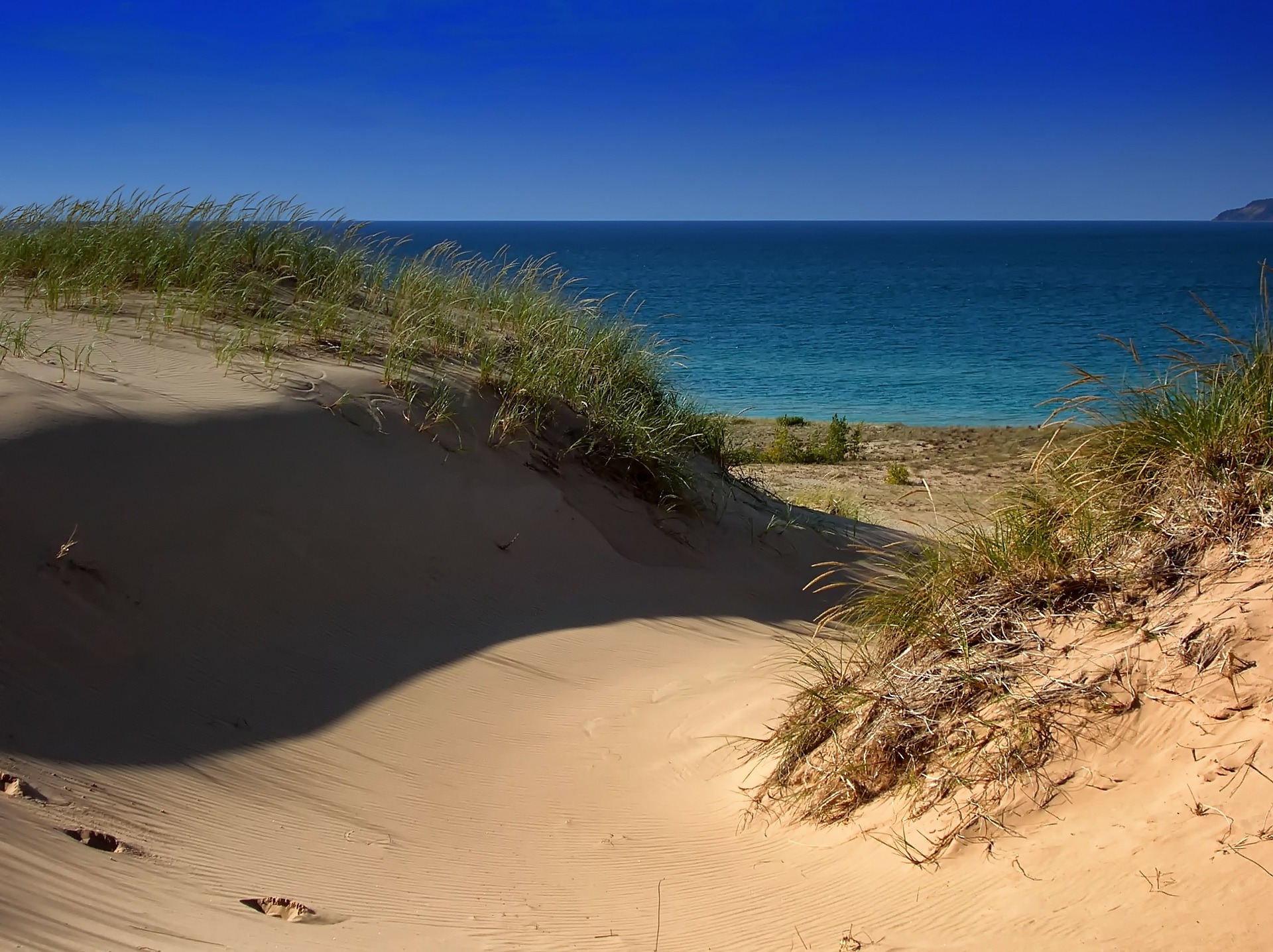 If you are ever visiting Kalamazoo, then it is worth your effort to make a detour to this next lake. This modest lake measures at about a little over 2000 acres. So give or take it is a little under 5 miles long and only my 1 mile wide. However, when it comes to the shoreline, there are plenty of spots to pitch your lake blanket. This is because Gull Lake's shoreline is just under 19 miles long. Although Gull Lake usually consist of families that are year-round residents, it does not take much to get Gull Lake a little populated. This popular destination has been a great getaway for family (that typically come from wealthy backgrounds) ever since the 1800s. It is no wonder why, seeing as this is one of the best glacial lakes in Michigan.
There is plenty to do here at this beautiful lake. Water activities such as water skiing, boating, canoeing, sailing, and swimming are the norm here. Because this is a glacial lake that does offer some depth, it is not uncommon for visitors to go scuba diving here either. The lake is not a destination just for the summer either. Come during the winter and you can take part in activities such as ice-skating, ice fishing, and iceboating. There's even a nice golf competition that happens here too.
Finally, for the nature enthusiast, there's plenty for you to do here as well. Come out and enjoy the Kellogg Biological Station is located on the Gull Lake while the Bird Sanctuary is a little further away on Wintergreen Lake. These beautiful establishments are both owned by Michigan State University and are the perfect destination if you're looking to educationally engage any kids, friends, or family you might be traveling with. With Gull Lake being just under 11 miles from Kalamazoo in southwestern Michigan, this lake is fairly easy to access and is a must for a quick day trip.
6. Higgins Lake
Credit: Flickr
If you have some familiarity with Michigan, then you have probably heard about Michigan's popular lake, Higgins Lake. This natural glacier lake is just about 5 miles west from the town of Roscommon. This modest sized lake boasts a maximum depth of 141 feet with an average depth of around 50 feet.
Wherever you find yourself in this gorgeous lake, know that you will be greeted with absolutely crystal clear waters. Because of the incredible visibility in the water, snorkelers love the flock to this popular destination. Snorkeling isn't the only water activity taking place here either. There is plenty of water skiing, wakeboarding, and tubing for you to take part in. And of course, there's plenty of fishing to do here too. Bring along your fishing gear and try your hand at catching some northern pike, brown trout, rainbow trout, and smallmouth bass. During the winter time, ice fishing is also a pretty popular sport here too.
What makes Higgins Lake one of the most popular destinations is the fact that there are two campgrounds here for you to take advantage of. If you have ever wanted to camp out by the lake, then this is one of the best lakes in Michigan to do so in. North Higgins State Park and South Higgins Lake State Park are the perfect spot and offer their own campgrounds. Along with campgrounds, there are plenty of beaches, boat launch ramps, and trails for you to explore. So definitely be sure to bring along your hiking boots and other hiking gear so that you can go out in the wilderness in comfort.
Be sure to visit the Civilian Conservation Corps Museum while you are here. This unique museum houses some of the coolest artifacts from the historic Civilian Conservation Corps. Some of these historical artifacts include photographs, documents, and other historical remnants. While this stunning museum is located in North Higgins State Park, you have to make your way down to South Higgins State Park at some point in your stay as well.
There is plenty of lake shoreline for you to explore at South Higgins State Park. Not only that, but some of the best hiking and biking trails are located here. During the winter time, this is where you want to be for some great cross country skiing trails. without a doubt, Higgins park is one of the best lakes in Michigan for you to explore and enjoy with your family and friends
Final Thoughts
If you are ever in the beautiful state of Michigan during your travels, then it is a must that you visit some of the most beautiful lakes in Michigan. We recommend booking your trip for at least a couple of days so that you can truly enjoy all the lake had to offer. If you don't plan on staying long, then it is a must that you pop in anyways. That way, you can at least say that you have been to one of the 11,000 lakes that this majestic state is so popularly known for.
Related Article: ​Top 10 Minnesota Lakes Worth Seeking Out for Your Next Getaway