Before you hit the crag, make sure you have the right chalk.
A telltale sign of a rock climber is calloused hands, often with leftover chalk highlighting those creases and crevices. Climbing rocks is hard, but having the right gear helps. Chalk happens to be a key part of that perfect climbing equipment collection. Just like tackling that route in flip-flops isn't the most ideal way to have a successful climbing session, not using chalk also affects the quality of your climb. Chalk helps to keep those sweaty palms under control as you tackle the next route. It also ensures the maximum grip capability for those dynamic moves or tiny holds.
So clearly, chalk is an integral part of the rock climbing experience. You might want to purchase some for your next climbing sesh. But before you go out and buy the first kind of chalk you see, consider some specifics. Many factors comprise purchasing chalk, as there are many options to choose. As you navigate the large variety out there, use these helpful tips as a guide.
Use these four tips on how to choose the best climbing chalk.
1. Think about your budget.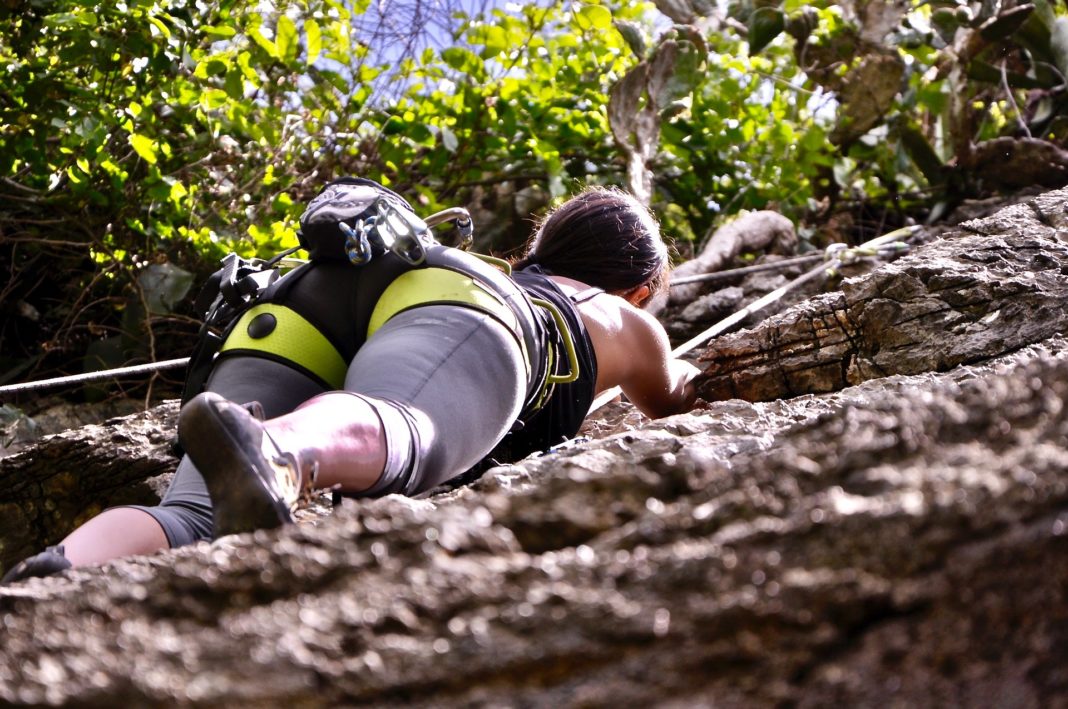 You might be surprised by just how much chalk brands can vary in price. Before you learn how to choose the best climbing chalk, consider your budget. The cheapest stuff out there retails for around $3.00 for 100 grams. Others can cost over twenty dollars. How often you need to purchase climbing chalk depends on how frequently you climb and the amount of chalk you use. As you research the different types of chalk, consider their pricing and how it fits into your climbing gear budget.
2. Learn the different types of chalk.
Rock climbing chalk comes in all shapes in sizes. Each one is uniquely formed to accommodate various styles of rock climbing. As you learn how to choose the best climbing chalk, you need to know that you can choose between a chalk block, loose chalk, or a chalk ball.
Chalk Blocks
​These are ideal for people who prefer bouldering exclusively. These large chunks of chalk can be broken down into your chalk bag before you hit the gym. Chalk blocks are purely magnesium carbonate and do not contain any additives. Typically chalk blocks are the cheapest way to procure a large quantity of climbing chalk.
Loose Chalk
Magnesium is that powdered, loose chalk that you are probably used to seeing. This chalk type works best for sport and trad climbers, as it is fast and easy to apply. Loose chalk often contains additional drying agents, to help keep sweat out of the way. Magnesium also comes in various levels of grinding, depending on whether you prefer a finer or coarser feel. While this is the most popular form of chalk, it is also pricier than chalk blocks.
Chalk Balls
These are super convenient if you like to keep the chalk mess under control. Nobody likes chalking up for a climb and creating a plume of faux snow. As you learn how to choose the best climbing chalk, you might want something compact and clean. That's where the chalk ball comes in. These nifty little tools hold your climbing chalk and disperse what you need through the mesh material. While they are not the best choice for more intense climbing, chalk balls work great for those rock climbing gym sessions.
3. Try out a few brands.
You don't have to simply pick one chalk brand and stick with it. There is most definitely room for experimentation here. If there is room in your budget, purchase a few different types of chalk to find the perfect fit. You can even feel free to ask your climbing friends for tips or if you can try out their chalk. If you are in the market for the top brands, here is what you need to know.
Friction Labs continually ranks as a popular rock climbing chalk contender. This is some of the purest chalk out there. Friction Labs' chalk is also ideal for high-performance rock climbers.
Gunpowder Climbing Chalk is also a great brand to try. This innovative chalk blend is designed to last longer than the average chalk, so you don't have to reapply as often.
4. Pick out a chalk bag.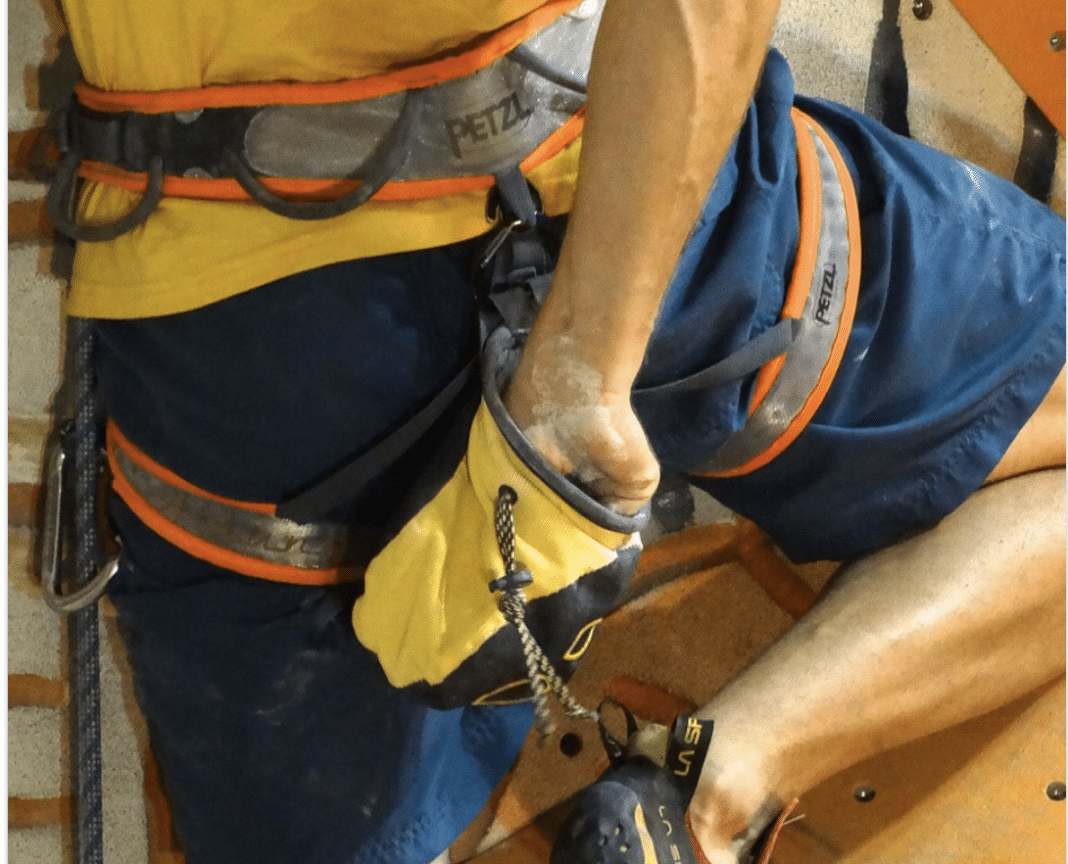 Now that you know how to choose the best climbing chalk, you need a good place to store it. Picking out a chalk bag should not be as meticulous as finding chalk. Nonetheless, there are several great styles and features to choose from. You can choose from chalk bag features like a stiff rim for simple chalk application or fleece lining within. Some chalk bags have extra pockets or come with a belt to strap around your waist for easy carrying.
​Bag size ranges from small, standard, to bucket.
Small Chalk Bags
Obviously, the smallest bags work best for climbers with tiny hands. These compact chalk carriers are also least likely to get in your way as you make that technical move. Choose this type of chalk bag if you want something low maintenance and lightweight.
Standard Chalk Bags
These offer a little more space to stick your hand in there and really get a good coating of chalk. As the name alludes, these are the "standard" among rock climbers. Most chalk bags you come across are going to be this general size. These work for a number of different climbers, as they are highly versatile and accommodating.
Bucket Chalk Bags
These chalk bags work best for that group bouldering session. These massive chalk pouches leave plenty of room to share with fellow climbers. As you all gather around outdoors, this large holder is a perfect community chalk keeper.
Master how to choose the best climbing chalk for your specific rock climbing style.
As you experiment with how to choose the best climbing chalk, consider how it affects your climbing experience. Does the chalk get pasty quickly? Does it not adhere evenly to your hands? Do you find it frustrating to continually have to break up the chalk block into smaller pieces? All of these things matter when it comes to how to choose the best climbing chalk. If there is something you don't like, then feel free to try something new. That is the beauty of rock climbing as a whole, there is so much room for variety. Try out any of the chalk brands and types we listed to see if they work for you. If you have a favorite type of chalk that you personally recommend, let us know. We would love your input.
Related Article: The 5 Best Chalk Bags of 2018: Your Shopping Guide