Don't overlook East Africa's island haven. You're going to want to see Seychelles for yourself.
In the Indian Ocean, just off the East Coast of Africa, lies one of the world's most beautiful locations. The country of Seychelles is a true tropical oasis. These 115 islands are home to many rare animal species. Seychelles is an exotic getaway for all kinds of travelers. From your dream honeymoon to a much-needed escape from the real world, equally these islands have much to offer for everyone.
From tropical rainforests to white sand beaches, you'll find a bit of everything here.
Anse Lazio is one of the best beaches the islands have to offer. Here you can relax on the white sandy beaches and watch the ocean's aquamarine glisten. The shade of the palm and native takamaka trees will keep you cool in the tropical heat. Take advantage of the translucent waters surrounding Seychelles and try your hand at snorkeling. Life below the waters is every bit as vibrant and unique as the islands themselves.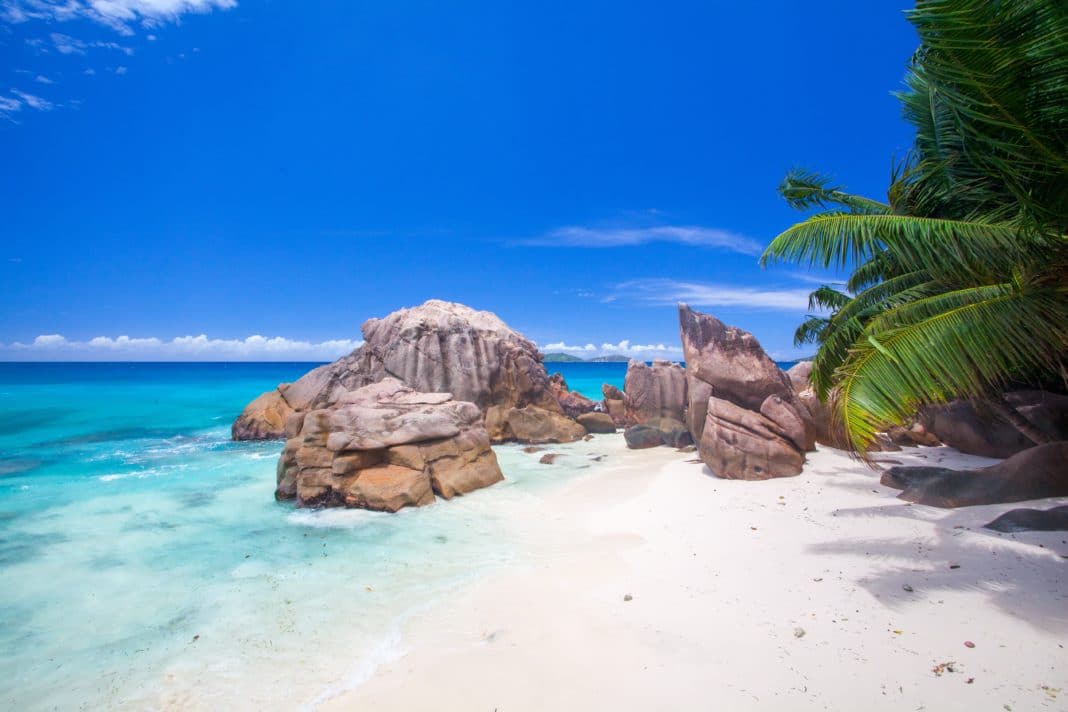 While you are here, venture inland to explore the island's mountain terrain. Morne Seychellois National Park offers a scenic refuge from the populous beaches and towns. Be engulfed by a sea of greens as you adventure deeper into the forest on various walking trails.
Live like the locals as you visit the local market. Victoria, Seychelles' capital city, is a bustling town offering a lively cultural experience. Here you will be immersed in the East African culture at its finest, as you sample exotic cuisine like the parrotfish, bourgois, and moonfish. You can also enjoy the fresh fruits and vegetables at the various market stands.
As the winter months fast approach, in any event, book your tropical getaway now. Seychelles is a once in a lifetime experience that you won't want to miss.
Related Article: Fly to One of the Most Remote Islands in the World