Caffeine lovers, we've got you. We found the best coffee accessories for that cuppa joe whenever you need it most.
It's pretty clear to see coffee and travel go hand in hand. Needless to say, so does travel and jet lag. Whether you're waking up at 4 am to catch the first flight out, waking up in a different time zone, or just need to recharge your battery, coffee does wonders for the tired soul. To help you get that extra boost when you need it, we scoped out the best coffee accessories out there to make waking up and feeling refreshed that much easier. From portable travel mugs to innovative gadgets, they're made to help satisfy your cravings.
Our Picks for the Best Coffee Accessories You Need
1. Capresso frothPRO Automatic Milk Frother and Hot Chocolate Maker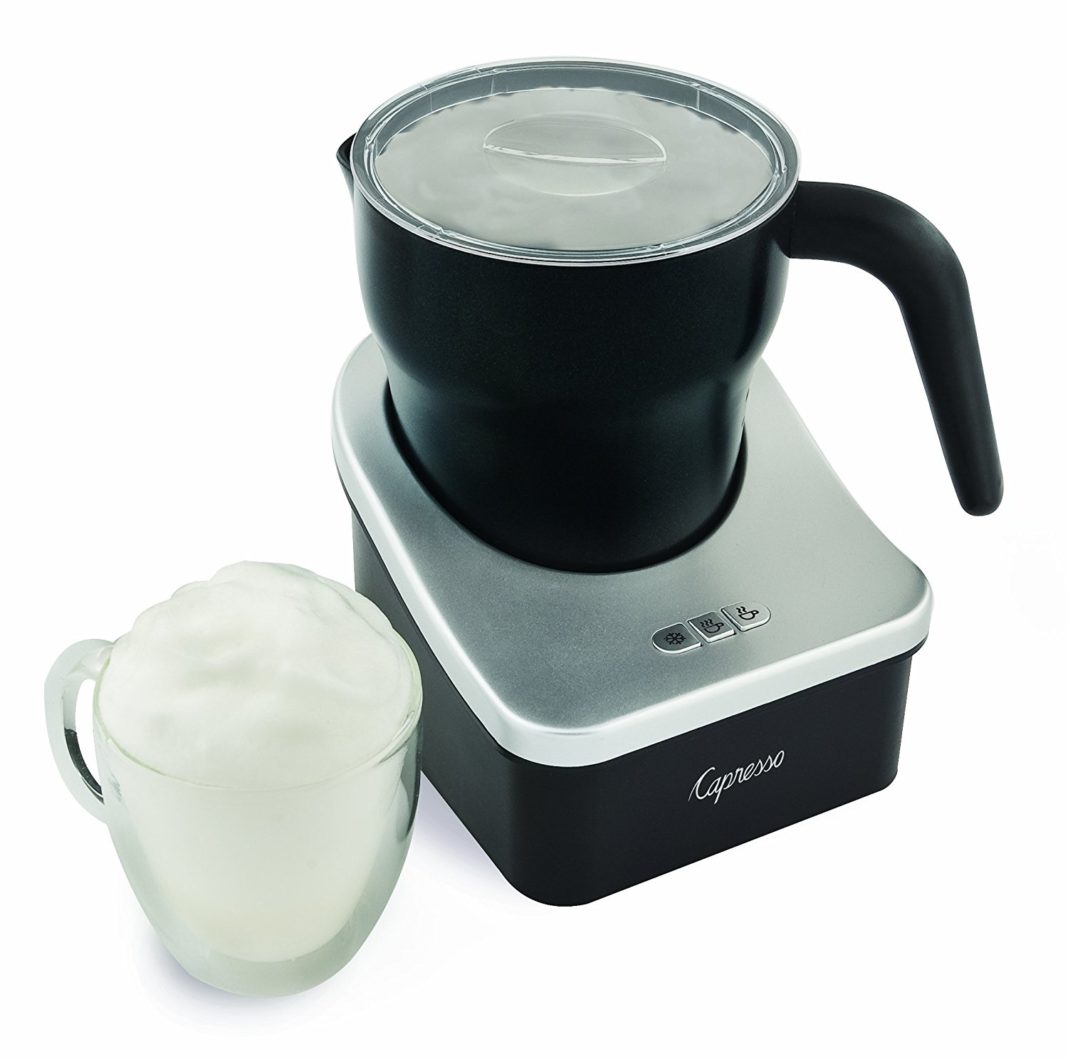 Are you feeling a little fancy? This milk frother and hot chocolate maker from Capresso FrothPro is a dream. Designed to create a thick and rich froth for fancy cappuccinos, milk for cafe lattes, and hot chocolate, it produced quality results with just the flick of a button. There are three different temperature settings (hot, warm, and cold), opening up a variety of beverage options.
As a stand alone appliance, it perfectly compliments any coffee maker or is a special treat for a hot chocolate lover. With the unit, you receive a black pitcher and base with stainless steel accents and light up touchpad buttons. We love the smart design auto shut-off for safety. The storage compartment at the bottom of the base is useful too with two frothing discs and one heating disc. The Capresso frothPRO is one of the best coffee accessories on the market.
Tech Specs:
Perfectly froths your milk and steams it

It has a large capacity; the unit can hold 8 oz. of frothed milk and 12 oz. of steamed milk

Dishwasher safe

check

Illuminated control system for hot or warm temperature control

check

Frothing disks perfect texture
2. Kollea Stainless Steel Reusable Ice Cubes
Have you ever heard of stainless steel ice cubes? This is genius. Keep your drinks cold without having to worry about them getting watery. This is the best thing we've heard of since frozen coffee ice cubes in iced coffee. This special gift pack edition comes with tongs and a tray. Whether you're gifting a friend with a housewarming accessory or just treating yourself, this is one of the best coffee accessories to have.
These small chilling zones can be kept in the freezer and put into any drink. They're some of the best in their kind on the market, keeping your drink extra cold. Just freeze them for 4-5 hours and toss them in your beverage for non-diluting wonder. These stones are very durable and easy to clean. If this isn't a great life hack, we don't know what is.
Tech Specs:
Keeps your drinks cold without diluting the content

Stainless steel doesn't rust or corrode

Holds cold temperature well and chills drinks fast

check

Freeze for 4-5 hours and they're ready to go

check

Elegant gift set and box

check

Money back guarantee
3. Bravo Coffee Electric Personal Coffee Mug & Beverage Warmer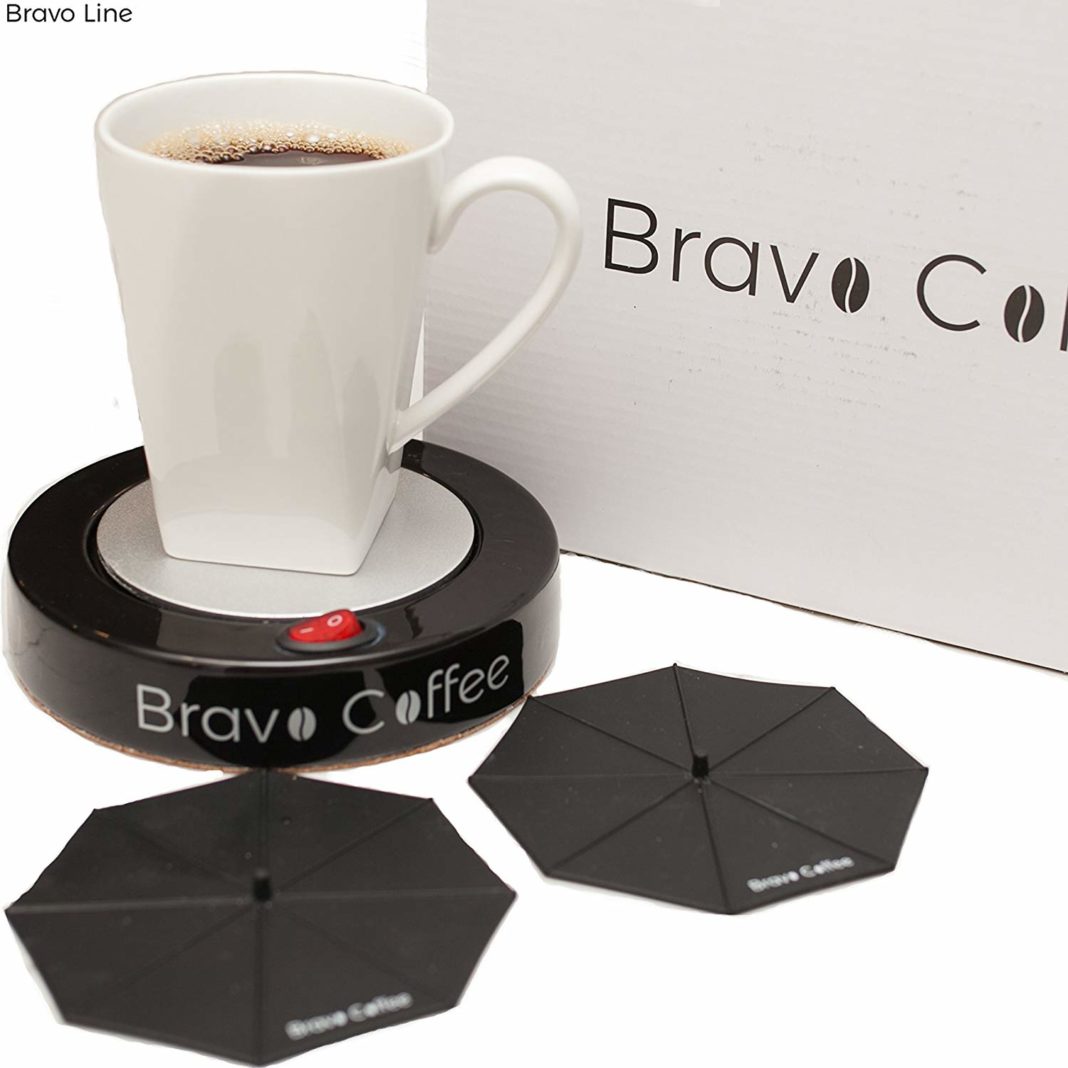 How convenient is this little device? Keep your coffee hot all day long with the Bravo personal coffee mug and beverage warmer. Are you one of the world's slowest coffee drinkers? No worries, you can go sip anytime you want without your beverage being lukewarm. Who has the time to reheat it again and again? Well, now you don't have to.
Simply place your mug on top of the aluminum plate, turn on the unit, and go about your day. Whether you're packing for your next trip at night or typing away at work, the warmer will keep the coffee hot until you're ready for your next sip. This is truly one of the best coffee accessories out there. The model delivers more warming power than the average brands, so your drink actually stays hot.
Here's the best part. You can also use it for tea, hot chocolate, and even soup if you'd like. A 4 inch oversized aluminum base is made to fit most cups, reaching temperatures up to 248˚F. We love that it's lightweight and portable; take it anywhere. It's also a smart coffee warmer. After 3 hours, it will turn off automatically. If you want to keep it on, simply flip the switch off and then on again.
Tech Specs:
Keep your coffee piping hot and delicious

It warms up better than ordinary models, reaching temperatures of 248˚F

The plate is large enough to fit all mugs, measuring 4" in diameter

check

Automatic shut off after 3 hours

check

Waterproof

check

30-day 100% money-back guarantee
4. Wacaco Minipresso GR, Portable Espresso Machine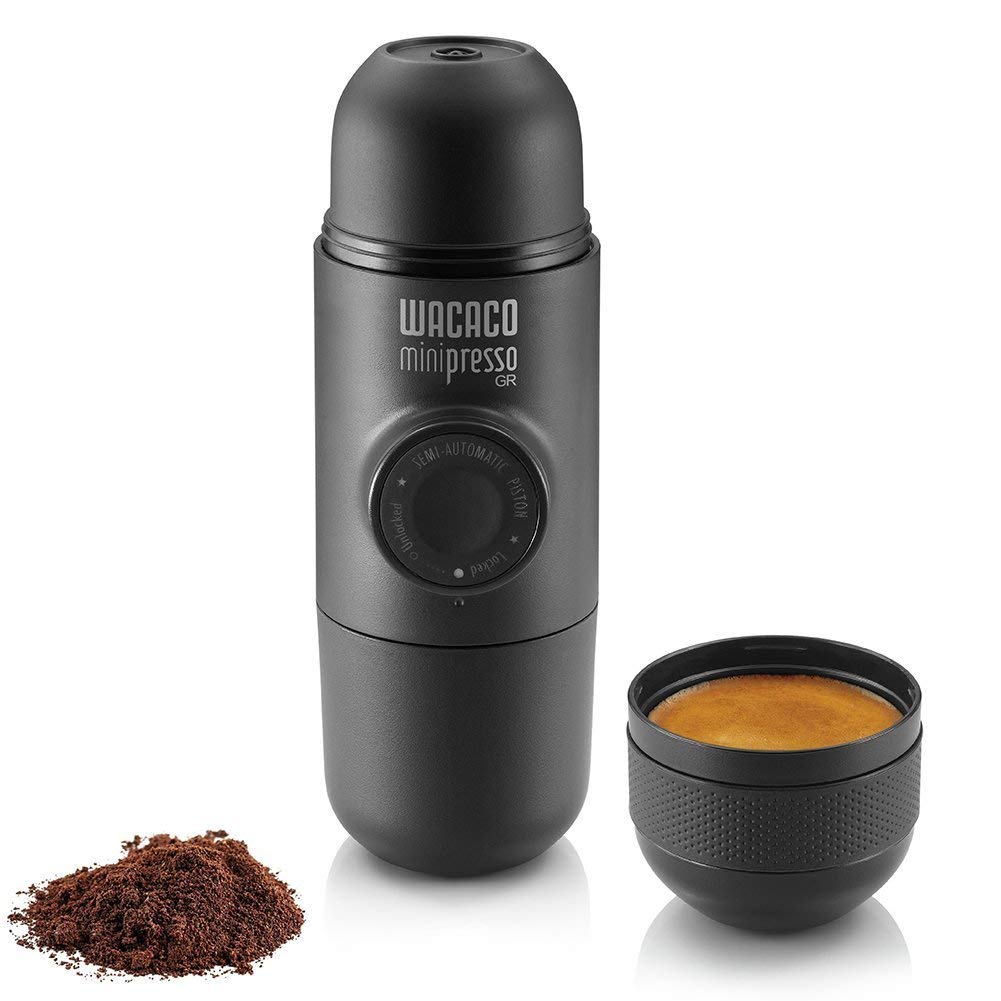 Who doesn't want a portable espresso machine to take with them on the go? This portable piece of magic from Wacaco is one of the best coffee accessories. Compact, versatile, and lightweight, you can choose any type of bean or roast to go with it. This gives you so much flexibility in trying out new flavors. The result is a quality espresso shot that will please even the most choosey aficionado.
Enjoy up to 50 ml of authentic espresso wherever you want it. This device is so simple to operate. First, add ground coffee in the water basket. Slightly apply pressure to level out the grind. Next, add some hot water into the water tank. Unlock it from its travel position and pump a few strokes to pressurize and extract the espresso.
Tech Specs:
Compact and lightweight

Handheld espresso machine

Innovative design and powerful extraction

check

Use any type of coffee bean or roast
5. Bodum Travel Press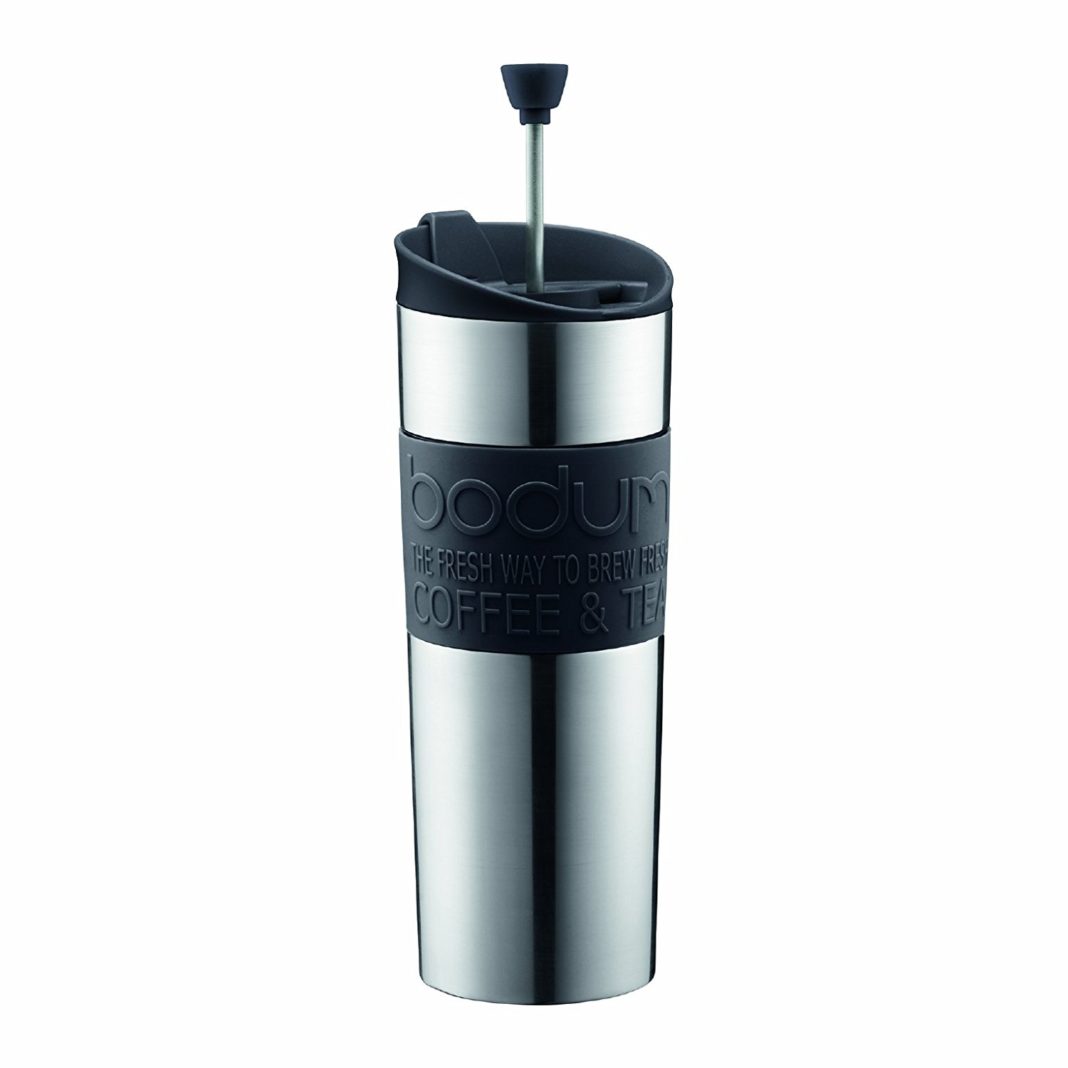 Have your coffee anytime and anywhere you want. It looks hot and stays hot, even when you're on the go. Sip a single serving of French press or some loose leaf tea on the go. Brewing on the fly has never been easier. So how do you use the Bodum Travel Press?
First, add 3-4 tablespoons of your favorite coffee blend. The, pour hot water into the mug. Stir the contents and place the lid on with the plunger up. Let it sit for 4 minutes, press the plunger down and enjoy. A silicone and mesh filter reduces coffee sediment and the stainless steel double wall design is built to retain heat for hours while remaining cool to the touch. Of all the coffee accessories on our list, this one is a must-buy.
Tech Specs:
Brew coffee or tea on the go and drink from the same container

It's quick and easy to make. Simply add ground coffee, hot water, seal, and press

Stainless steel vacuum-insulated technology retains heat and keeps beverages hot or cold for several hours

check

Durable design

check

Spill resistant lid

check

Non-slip grip

check

A great mug for on-the-go; holds 15 oz. of coffee or tea
6. AeroPress Coffee and Espresso Maker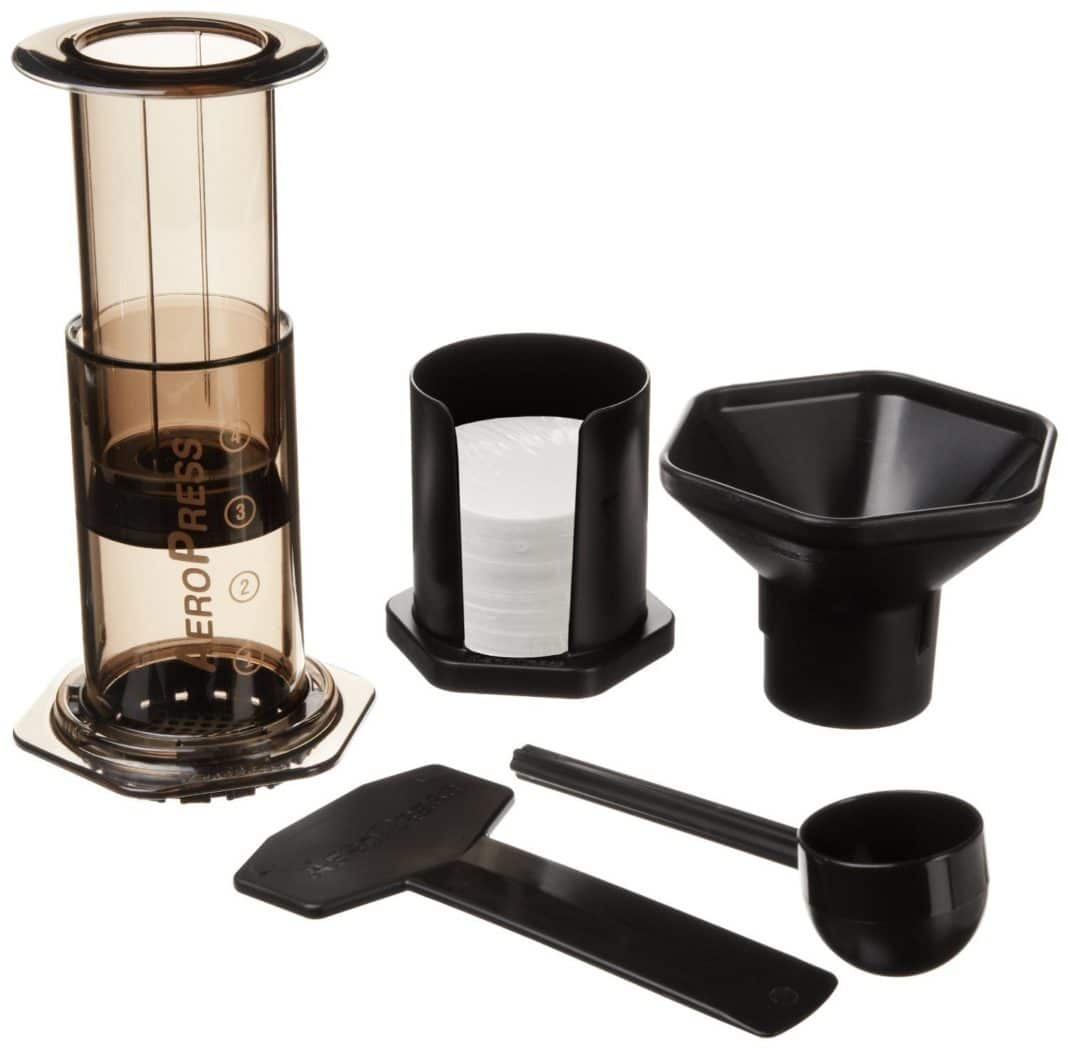 Have you ever used an AeroPress? This dynamic little coffee and espresso maker packs a punch. The perfect temperature, immersion, and rapid filtering come together for amazing results. This delicious coffee offers a wide range of beautiful flavors without bitterness and with low acidity. Since its introduction on the market, these coffee accessories have become beloved among serious coffee lovers and professionals around the globe.
While it's most commonly used at home, the Aeropress can also be easily transported camping, boating, or traveling. It comes with a zip nylon tote bag for easy storage as well as a bag of coffee. Packs of replacement filters can be purchased separately.
Tech Specs:
Immersion brewing process

Makes 1 to 3 cups per pressing in just one minute

30-second brewing process

check

Microfilter gets the grit out of your cup

check

Easy clean up

check

Phthalate free and BPA-free since 2009
7. Zoku Iced Coffee Maker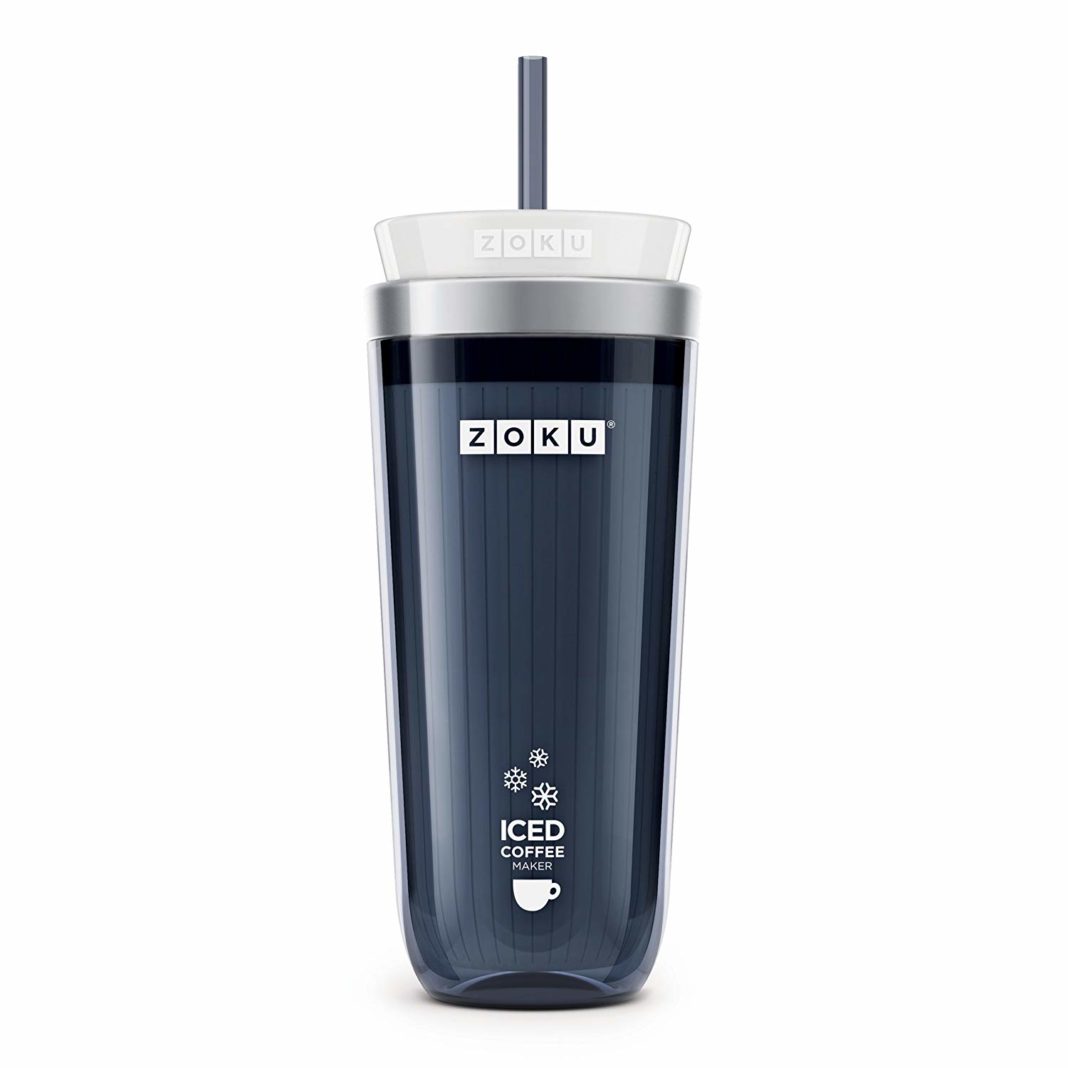 Turn your piping hot coffee or tea into a cool beverage in just five minutes. Stick the Zoku Iced Coffee Maker in the freezer and slip on the insulating sleeve. You can do this with either coffee or tea; it fits under single-cup machines or can be paired with either traditional or pour-over methods.
Here's the best part… The Zoku Iced Coffee Maker doesn't even need ice. This means your favorite flavors will never get watered down. Make a single serving of iced coffee in vanilla, mocha, caramel, hazelnut, or whatever kind of flavor you would like. Mix it up with almond milk, cinnamon, and sugar and you have yourself a delicious coffee cooler. The Zoku includes a stainless steel inner core, protective sleeve, lid, and colored straw. It's available in four different colors and is both BPA and phthalate free.
Tech Specs:
Make iced coffee in just five minutes

No ice needed

Easy to use and clean (not dishwasher safe)

check

Spill-resistant

check

Stainless steel core

check

BPA and Phthalate Free

check

Works with any brewing method
8. Death Wish Ground Coffee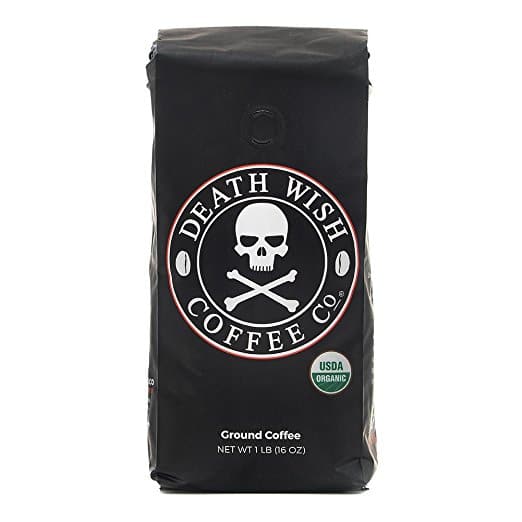 Enjoy dark super-caffeinated, super-delicious beans. The 'world's strongest coffee' is here to help get your day started right. We love that Death Wish uses only premium green coffee from USDA Organic and Fair Trade certified coffee farms. It's easy to see that they bring nothing but the best quality and raw ingredients from their special roastery. Using state of the art Loring Roasters, the folks at Death Wish ensure that their beans receive nothing but the best treatment.
Every single batch is tested to provide strong, savory coffee that is consistent on the daily. So go ahead and take that first sip. We know you've been waiting. It's the one that's going to get you through those early mornings, late nights, and all the little things in between.
Tech Specs:
Smooth, dark roast pre-ground coffee

USDA Certified Organic and Fair Trade coffee

Expertly roasted beans

check

State of the art roasting and packaging

check

Brew a pot at home or anywhere on the go
9. Ovalware Airtight Cold Brew Iced Coffee Maker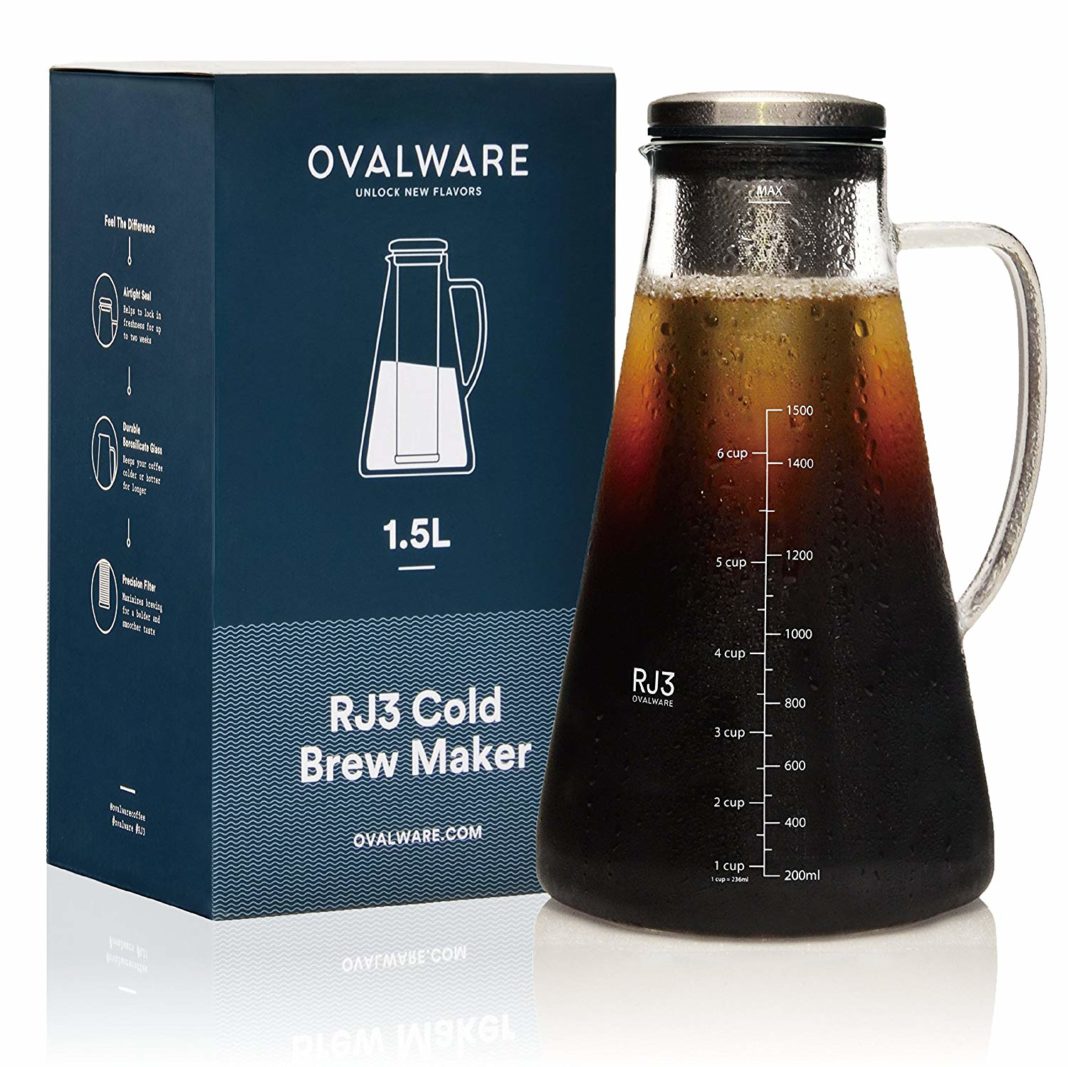 There's nothing better than a cup of cold brew on a hot summer day. Or on any day, really. This cold brew iced coffee maker from Ovalware is one of our favorite coffee accessories. The overall brewing process makes the coffee less acidic and gives it a smoother taste than traditional hot brewing. Designed for the ultimate brewing experience, it's dishwasher safe, BPA-free, and holds flavor longer. A durable extra-thick glass is perfect for maximum temperature stability. Now 1.5 times larger than the original, you can enjoy more of that dark, good stuff to slurp.
Tech Specs:
70% less acidic than hot brewing

Locks in freshness and flavor

Rust-free medical grade stainless steel

check

BPA-free silicone

check

Dishwasher safe

check

Great for loose-leaf tea

check

Full refund within the first 90 days if desired
10. Mind Reader Coffee Condiment and Accessories Caddy Organizer
Have you ever thought about getting an organizer for all of your coffee needs? The Mind Reader says it all in the name. Put your coffee cups, lid, sweetener, creamers, stirring sticks, and utensils in here. This super handy cabinet includes separated compartments and drawers to keep you organized. Stop digging through cabinets and drawers to find what your coffee accessories – it will all be here.
Tech Specs:
Simple and modern design for the home or office space

Rubber grippers to keep the unit still

check

Chrome handle

Multiple pockets for organization
11. Feenm Coffee Grinder Cleaning Brush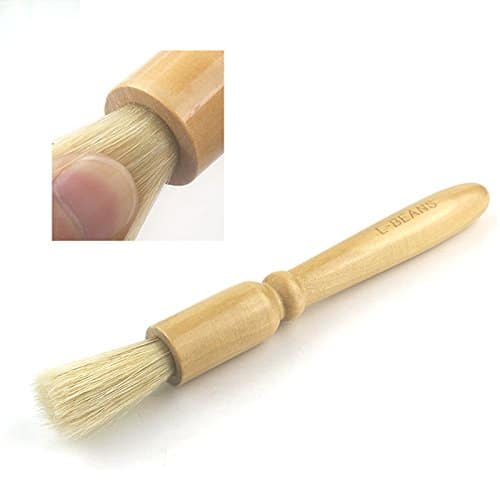 Do you use a coffee grinder? If so, this is the tool for you. The brush has a strong wooden handle and uses durable fibers to get that perfect deep clean. If you need to get into the nooks and crannies of your coffee grinder, look no further. Clean out your grinder's spouts, closer, bean hoopers, and more with this brush from Feenm.
Made from soft fiber bristles and featuring a natural hardwood handle, it's designed for function and durability. So go ahead and brush out those unwanted leftover grounds from the coffee grinder. Cleaning has never been easier. Add this to your list of must-have coffee accessories.
Tech Specs:
Natural fiber bristles and a strong wooden handle

Well-made

Brushes away coffee residue without damaging the blades

check

Comfortable to hold

check

Long-lasting bristles

check

Makes cleaning quick and easy
12. Hyperchiller Iced Coffee Maker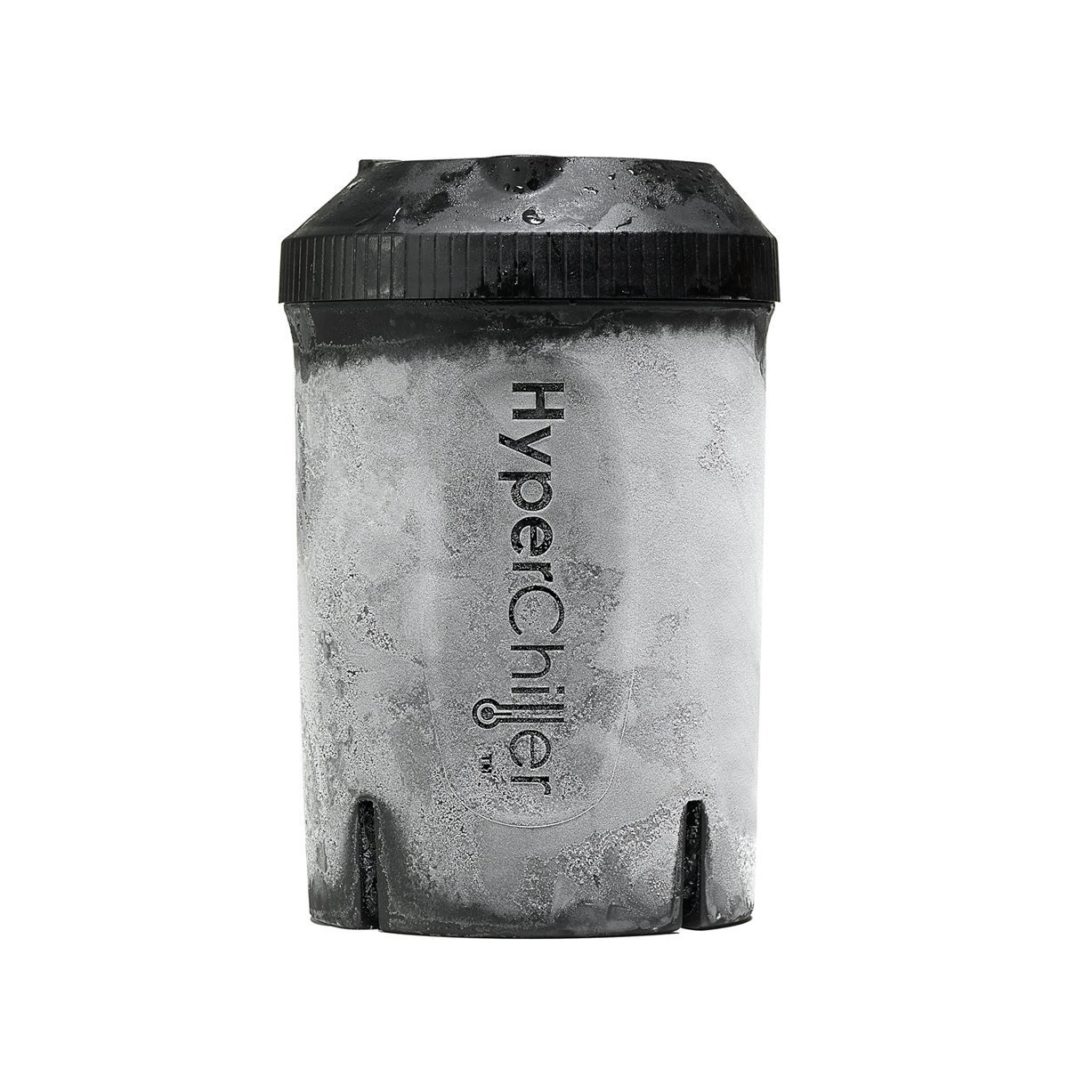 Here's the fastest and easiest way to make iced coffee at home. You're welcome. Now, you can save time and have what you want. Stop waiting around for your cold brew at your local coffee shop. With the Hyperchiller Iced Coffee Maker, you can turn fresh coffee into the perfect icef cup in just one minute. Chill your drink down up to 130 degrees in one minute without dilution. You'll save yourself some money too. This machine will pay for itself in just a few weeks.
Compatible with any type of brew method, you can conveniently pair it with most single cup brewers. This is one of the best coffee accessories on the market. With a high-volume 12.5-oz capacity and a deep lid, it's easy use and store. Last but certainly not least, it's dishwasher safe; the product's unique patented design comes with four simple parts. It easily disassembles and is machine washable.
So how does it work? First, just add water and freeze it. Once it's frozen, carefully pour coffee into the lid. In as little as one minute, your hot coffee will be chilled up to to 130° without dilution. Then, just pour your chilled coffee into a drinking glass or mug and enjoy. If you want it icy cold, give it another minute. Rinse out the iced coffee maker and keep it in the freezer so it's ready for next time.
If you're looking for the ultimate form of convenience, you can brew directly from your single cup machine. You can literally enjoy a freshly-brewed cup of coffee in just one minute after the brewing process is done. It's compatible with all types of traditional brewing methods. This chilling method also works well with wine, whiskey, tea, juice, and more.
Tech Specs:
Chills iced coffee in one minute down 130 degrees

High-volume 12.5 ounce capacity

Dishwasher safe
13. Primula Single Serve Coffee Brew Buddy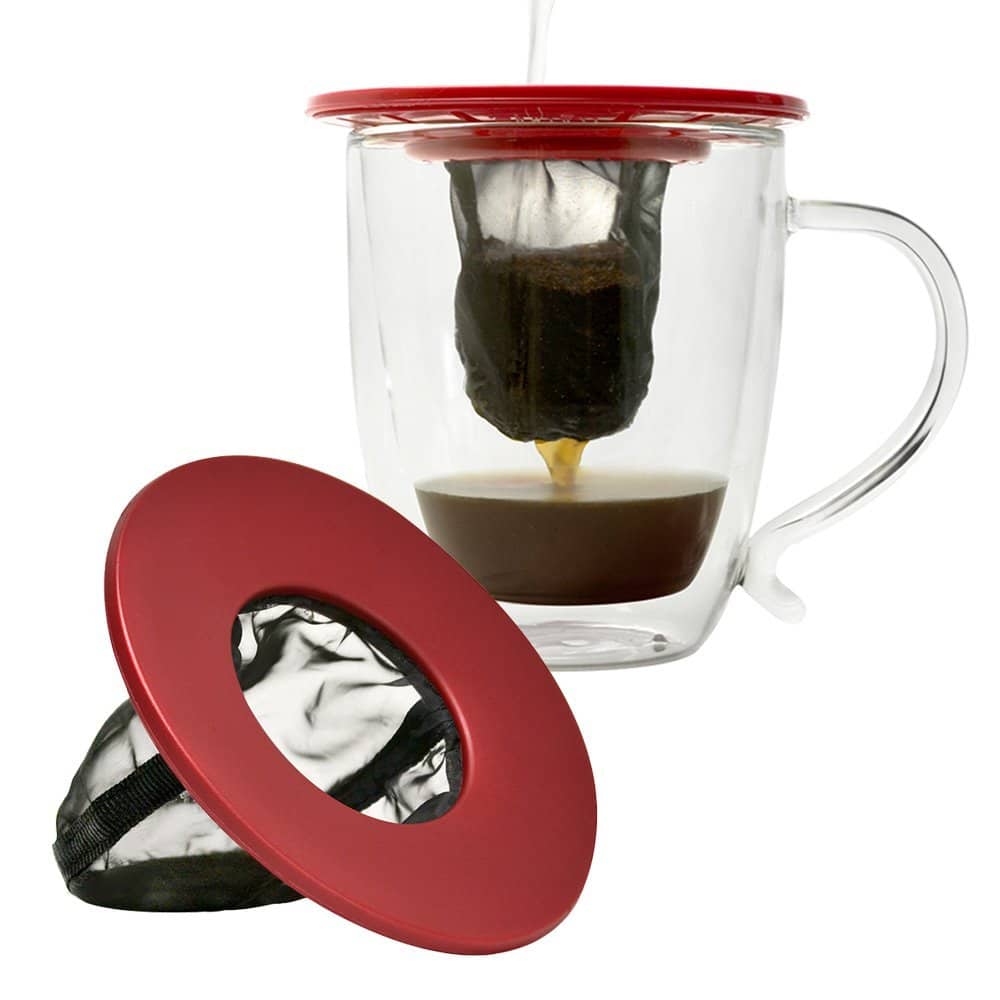 Have you ever used a convenient single serve brew buddy? Well, Primula offers just the thing. Measuring in at only 4.2 x 4.2 x 1.6 inches, it's portable and lightweight, so you can take it anywhere on the go. A reusable mesh filter catches all the little grits and grains so you can enjoy a smooth tasting cup of coffee. We love that this Primula product is easy to clean and can be safely washed in the dish machine too.
As for the strength of your coffee, you can alter it according to your needs. From travel to work, bring it along with you. It won't take up any space at all in your backpack or carry-on. Just remember to bring your own mug (BYOM). This is a great alternative to a large coffee pot.
So here's how the product works; it's wonderfully simple. First, place your Brew Buddy above your mug. Next, place a scoop of ground coffee inside the mesh filter. The number of scoops you should put in depends on how strong and rich you prefer your coffee to be. Pour hot water over the grounds and let them brew for as long as you'd like. When the coffee has reached its desired temperature, just take off the brew buddy and drink. When you're finished, you can either wash it by hand or place it in the dishwasher to be cleaned.
Tech Specs:
Brews a cup of coffee in as little as 30 seconds

Economical, reusable fine mesh filter

Fits most mugs, easily portable

check

Exclusive design

check

Dishwasher safe
14. Contigo Autoseal Stainless Steel Travel Mug
Are you looking for that perfect on the go mug? Keep your coffee warm and maintain optimum temperatures. More often than not, companies claim that their travel mugs keep beverages insulated for hours on end but don't live up to their promises. Thankfully, we found a mug that holds up its end of the bargain in the Contigo Autoseal. Thermalock Vacuum insulation keeps drinks hot for seven hours while cold drinks stay cold for up to 12 hours. This means you get to enjoy your favorite beverages all day long at work or outdoors while you're exploring.
When you're on the, go you need coffee accessories that can keep up with your fast-paced lifestyle. Many mugs require you to remove the lid with both hands to take a drink. If you're driving or juggling holding bags you could have trouble doing that. But once again, the Contigo Autoseal makes it easy on you. A button at the top of the mug lets you press it and open the mouth spout with ease. You've never been a better multitasker.
Tech Specs:
Patented Autoseal lid automatically seals between your sips to eliminate spills and leaks

The lid underside opens up for easy cleaning

Double wall thermal insulated stainless steel keeps drinks hot for 5 hours and cold for 12

check

100% BPA free

check

Fits with most car cup holders and single-serve brewers

check

Top-rack dishwasher safe lid
15. Coffee Gator Large French Press Coffee Maker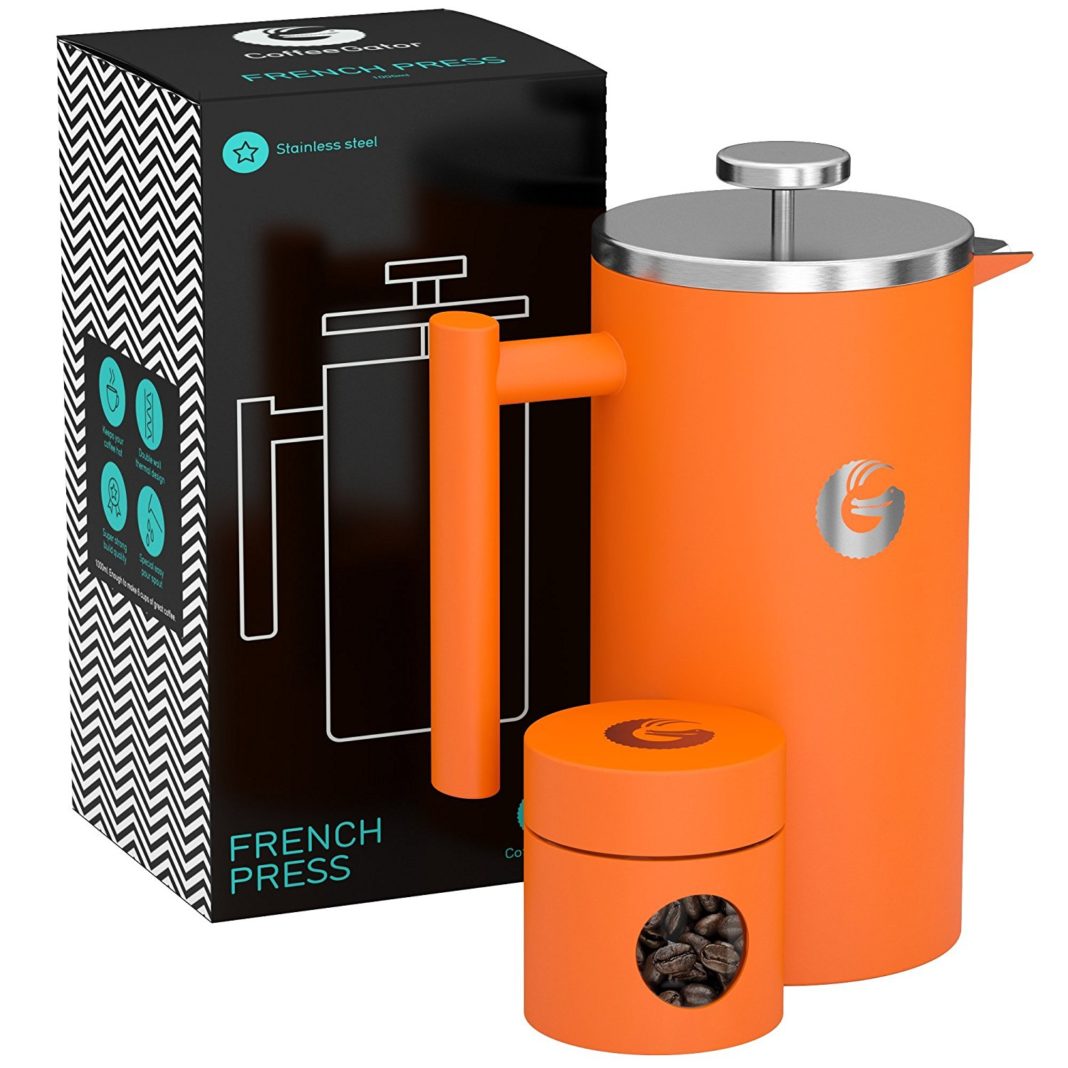 More cups of coffee equal more smiles right? Having barista-made quality coffee at home means you're doing life right. The folks over at Coffee Gator have poured their heart and soul into delivering products that make enjoying amazing coffee a breeze. They boldly stand up in the face of inferior products and prove the naysayers wrong who turn their nose up at people who make coffee in their own home.
This French press maker is constructed of military-grade stainless steel. So, you know it's going to last. Besides being durable, there's a great amount of space inside. Since heat can't escape the container, your hot drinks will stay hot longer and your cold, well, cold.
Tech Specs:
High-capacity kit

Keeps your drinks hot for one hour longer than glass

33% thicker stainless steel

check

Cool touch handle

check

Professional grade

check

Total Satisfaction promise
16. Mr. Coffee Cafe Barista Espresso and Cappuccino Maker
Enjoy delectable quality espressos, cappuccinos, and lattes from this perfect Mr. Coffee Cafe Barista. A 15-bar pump creates just the type of pressure needed to unleash bold, rich flavors during the brewing process. Be your own barista. With this machine, anyone can become a coffee-making expert. One-touch controls let you choose between a single or double shot, milk froth, and more. Then, choose your brew. The machine automatically froths milk into your cappuccino and latte selections. A removable water reservoir makes it easy to clean.
Tech Specs:
Semi-automatic machine

3-in-1 espresso maker

15 bar pumping system

check

One-touch control panel

check

Easy fill and clean

check

Removable water and milk reservoirs
17. AdirChef Grab N' Go Personal Coffee Maker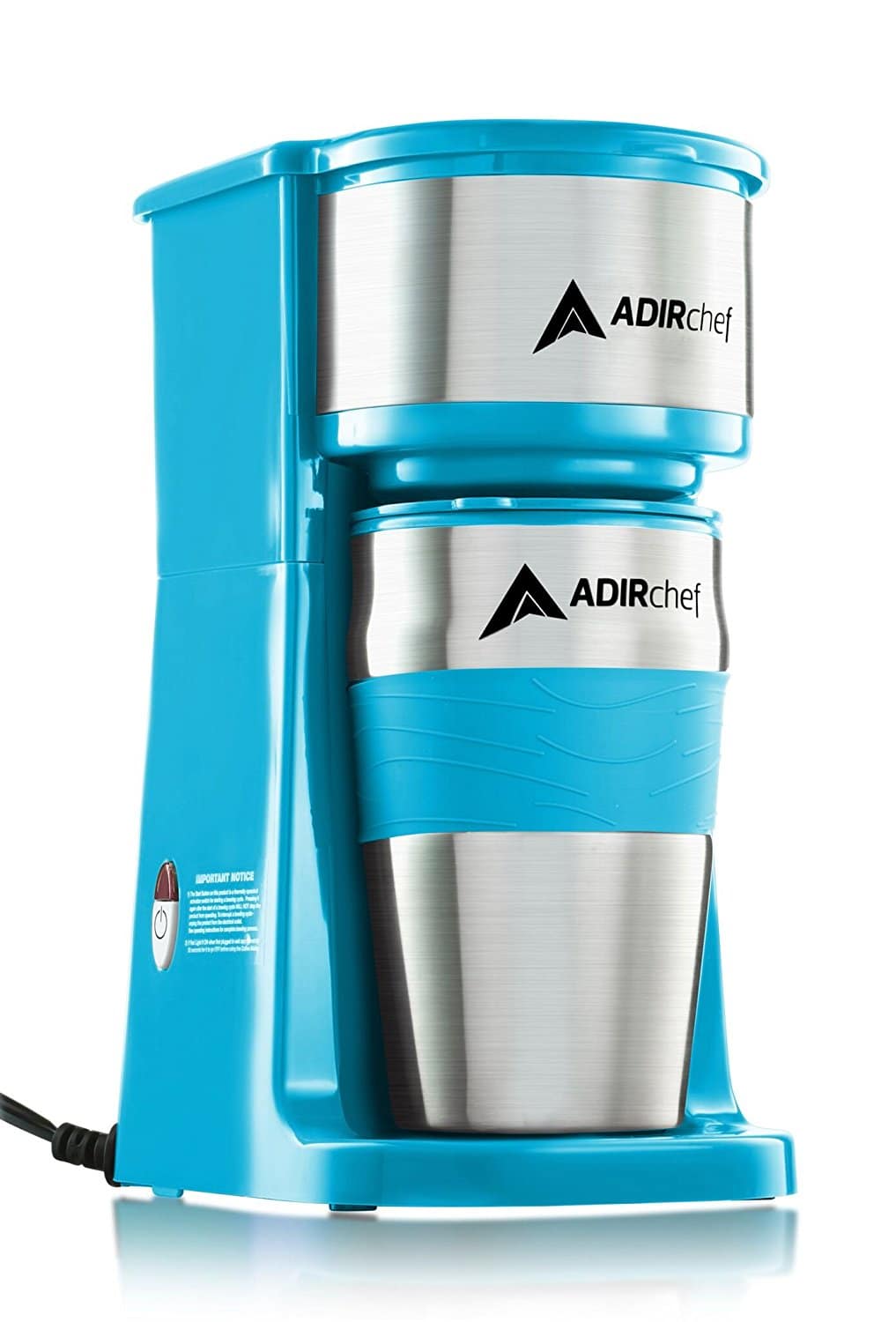 Made to last, this personal coffee maker is one of our favorite coffee accessories. Small and lightweight, it is easily portable and perfect for small counter spaces in your home. We love how simple it is to use. Place the travel companion mug inside of the brewing base. Open the top and pour in your coffee grounds and water. Then, click the single switch button to start the brewing process. Once the 15-ounce cup if full, the coffee maker will automatically turn off to conserve power.
With an easy to grip mug, you can now take your stainless steel mug to go. Enjoy hot beverages on the way to work, for errands, or when you're on the road. The mug is made to fit your vehicle's cup holders and is insulated, so you're cuppa joe will stay hot for a long time. Equipped with a permanent filter, it's also eco-friendly. The AdirChef Grab N' Go comes equipped with a travel mug and holding basket. At the end of the day, you can wash it by hand or stick it in the dish machine. Make, rinse, and repeat.
Tech Specs:
It's eco-friendly

Universal design

Durable build

check

15-ounce stainless steel

check

Portable appliance
Invest in the Best Coffee Accessories for Your Caffeine Cravings
The way we see it, coffee is a necessary pleasure in life. Why not treat yourself to something a little extra. For the frequent traveler or just those who live life on the go, these coffee accessories make life a little easier. Who's to say that you can't make a great cup of coffee at home? Be your own barista and invest in some great quality gear to get you through the day, week, or whenever you need it most.
Common Questions
Do you want to see some of our other favorite tips for coffee making and gear? Check out these articles:
Questions and Comments
Do you have any questions or comments for us? If so, let us know in the comment section below. We'll be sure to get back with you soon.
Related Article: Choose The Best Travel Mug For Your Next Adventure | Review