If long walks and hiking are popular for you and your family when on vacation, you may want to consider wearing closed toe sandals. Comfort and breathability for your feet when you explore is a vital consideration, especially if the climate is hot or damp. Blisters, sore feet, and painful ankle joints may ruin a vacation, and if you suffer from arthritis or plantar fasciitis, open toe sandals could be the bane of your life.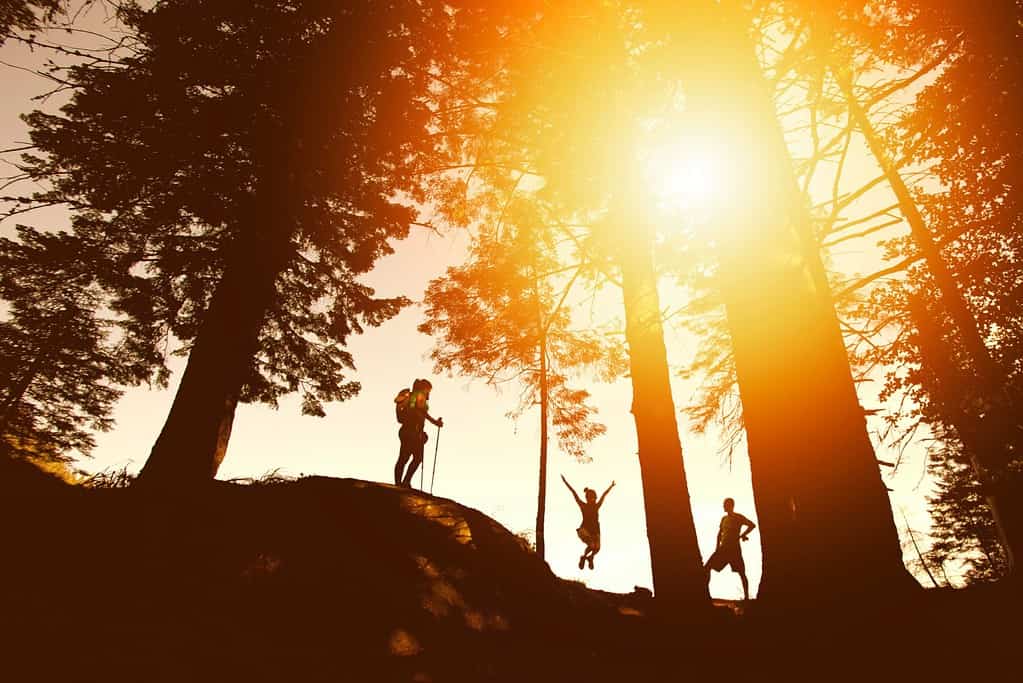 Sandals remain a popular form of footwear when on vacation and form an essential part of our footwear collection at home when the weather permits. If you regularly go for long walks or love to explore your locality, comfort is of paramount importance no matter your age. Plus, it helps if your sandals look good to keep your trendy reputation intact!
Closed Toe Sandals
When the weather gets warm, or we travel to warmer climates, a pair of good quality travel shoes proves essential. Shoes that entirely enclose your feet may not be ideal for wearing in warm, humid climates, and open toe sandals may hurt your feet if you intend to go for lots of walks. So, closed toe sandals offer the perfect solution.
The Men's Newport H2 Sandal from Keen encloses your toes and protects your feet while allowing your extremities to breathe. And the ladies traveling with you may appreciate the Women's Rose Sandals from Keen with their eye on trendy looks and consideration for comfort and durability.
Consider your options
Closed toe sandals let your feet breathe while offering comfort, support, and protection for your toes and ankles. When you plan your travels, you must decide how you intend to spend your time before you pack the appropriate footwear because you don't want to damage or injure your feet on long hikes and exploration trips. Sightseeing may be weary on your feet!
The best travel sandals are lightweight, comfortable, and versatile. You may wish to wear your closed toe sandals when you go out for dinner, so a design that works with smart casual wear and informal walking days works well. However, take into consideration the following points before you part with your hard-earned money.
Durability and weight
When we make a purchase, we want to ensure it lasts, so considering the construction of the sandal remains essential. Materials such as leather offer durability, comfort, and longevity. Plus, they look good! However, leather sandals may be expensive compared to many on the market, but leather proves the best when it comes to foot comfort and protection.
Leather sandals weigh more than the cheaper versions. Plus, they last longer. Leather tends to mold itself to your feet, and closed toe sandals made from leather support your toes and keep them snug and comfortable without any of that pressure the open variety causes.
Closed toe design
Closed toe sandals provide protection. While the sandal remains open and airy for breathability, the closed design of the toe prevents pressure points on your toes, especially when walking.
Challenging walking activities and rocky path treks may cause your toes to squeeze out of open toe footwear. It causes pressure sores and blisters around the edges of your feet and toes and may lead to cramps. And if you have arthritis or plantar fasciitis, open toe sandals may exacerbate the conditions, especially when walking. So, for anyone wishing to embark on exploration trips, walking, or requires the ultimate in comfort when traveling, open toe sandals may fit the bill.
Tight or roomy?
Walking while the leather rubs against your feet feel uncomfortable and may lead to blisters and sore marks, so choose a sandal with a comfortable fit that isn't too tight or too loose. And the closed toe design supports your toes and helps prevent pressure points and rubbing.
Tightly fitting sandals that hug your feet benefit walkers because they support your toes, ankles, and sole. Active travelers, hikers, and trekkers prefer tighter-fitting sandals because of the support they provide.
Roomy sandals may be beneficial for less strenuous activities such as strolling along the beach. They provide more room for your feet to breathe but may cause severe rubbing and blistering if you wear them for long hikes.
Lining materials
Waling with bare leather rubbing against your feet may be uncomfortable because leather may feel bulky. Some designs use a lightweight mesh lining that prevents the leather from rubbing against your feet' sensitive areas and are ideal for active traveling activities.
The detail
Good quality stitching on closed toe sandals means they last longer. Good, solid stitching provides a better, heavy-duty finish that won't unravel quickly, and if you do a lot of walking and exploring, the stitching quality quickly becomes apparent.
Consider the arch of the sandal. The arch provides support and comfort for your feet and helps with posture. If the arch isn't correct for your feet, you may find problems walking, trekking, and hiking.
Do your closed toe sandals have good traction? Traction provides a good grip on the surface you walk on. Consequently, poor traction may cause accidents and place considerable pressure and weight on your feet as you try to avoid slipping and sliding. The best travel sandals provide solid traction for a comfortable, safe walking experience.
Closed Toe Sandals for Travelers
Our list of closed toe sandals for travelers is ideal for most adventures when on vacation. They provide comfort and protection to help prevent painful conditions such as pressure sores, blistering and painful arches. And each set carries positive customer feedback from experienced users.
Men's Newport H2 Sandal
The Men's Newport H2 Sandal from Keen features excellent traction with rubber soles, and the washable polyester webbing prevents the insides of the sandals from rubbing against your skin.
Suppose you intend to visit areas where water may get into your sandals. In that case, the open nature of the design and the lining dries quickly, and the secure lace-lock bungee capture system provides a secure, comfortable fit without hurting your feet. The compression-molded EVA midsole and non-removable EVA footbed provide extra arch support for comfort while trekking.
Constructed from polyester, the superior design and care given to foot support male the sandals ideal for travelers. The polyester construction proves particularly useful for adventures concerning water because it dries quickly and prevents the feet from chaffing. The enclosed toe design prevents rubbing and blisters for a comfortable experience.
Women's Rose Sandals
The Women's Rose Sandals from Keen offer many of the same benefits as the male version, with excellent support for your toes and the soles of your feet. However, the finish appears softer with a Hydrophobic mesh lining that helps repel water and prolong the life of the sandals.
You can purchase this style in various fashionable colors, and the design features a soft, plush look to the straps, which helps disguise the man-made polyester construction. However, while the sandal looks trendy, they offer outstanding traction with thick rubber soles, which provide a superior grip when walking. Also, the closed toes support the toes and prevent chaffing, rubbing, and blistering.
The stylish design with its 1-inch platform makes the sandals ideal for wearing around a pool. If you want to look good while your feet remain comfortable and protected, these closed to sandals are ideal.
Men's Gaston Fisherman Sandals
The Men's Gaston Fisherman Sandals from Dr. Scholl's feature 100 percent leather construction with contrasting stitch detailing. The solid stitching means the sandals are robust and long-lasting, and the closed toe design protects the toes and prevents rubbing and pressure sores when walking.
A robust rubber sole means the sandals offer excellent traction, particularly over uneven surfaces, and the Neoprene lining adds additional comfort and prevents chaffing.
The sandals use an adjustable instep strap with adjustable hook and loop closures to ensure a solid fit. Plus, the memory foam insole provides additional comfort when walking and molds itself to the shape of your feet.
If you love hiking and exploring on your travels, these closed to sandals protect your feet while allowing them to breathe. The thoughtful design and robust construction keep the pressure off your toes when walking while cushioning your insoles to help alleviate painful symptoms such as arthritis and plantar fasciitis.
Women's Jenna Fisherman Sandal
The Women's Jenna Fisherman Sandal from Propet features a 100 percent leather construction with robust stitching for longevity. The synthetic sole provides excellent traction when walking, while the closed design protects the toes from pressure sores and chaffing.
An innovative feature derives from a removable footbed for you to pace your chosen orthotics. Consequently, the design is versatile and customizable for additional comfort on long walks and hiking. The adjustable hook and loop strap closure and closed heel with elastic side strap allow for a firm, comfortable fit.
The sandals are ideal for travelers who need a bit extra from their footwear. The ability to customize the footbed to suit individual needs proves ideal for travelers who require additional comfort and protection.
Men's Hiking Waterproof Fisherman Sandal
The Men's Hiking Waterproof Fisherman Sandal from Camel Crown features nubuck leather with matching elastic fabric elements. An array of decorative puncture holes adds additional breathability to an open design that looks fashionable but is a robust choice for walkers.
A closed toe design with rubber toe caps adds additional protection for your toes and prevents chaffing and pressure sores while walking. The MD activity sole provides superior grip, especially over rocky terrain, and the micro-fiber footbed cushions your feet for additional comfort. At the same time, the considered mix of materials dries quickly to prevent sores.
The sandals feature an adjustable hook and loop heel strap to ensure a firm fit. And the excellent design is ideal for travelers wishing to explore while offering a suitable look for casual wear. The open design allows the feet to breathe, and the sturdy closed toe cap provides the ultimate protection and comfort.
Women's Adventurous Summer Sandals
Women's Adventurous Summer Sandals from DREAM PAIRS feature a closed toe design with additional rubber protection. You may purchase these sandals in a variety of fashionable colors to suit your trends.
The anti-collision design significantly reduces foot stress from impacts, especially on long walks and treks, while the comfortable EVA material is lightweight and cushions the feet for additional comfort. Plus, the sandals provide extra arch support to alleviate painful ankles and tired feet when exploring.
A convenient hook and loop lock on the heel provides a firm fit, and the elastic lacing gives flexible adjustment for walking or casual use.
The excellent design and breathable nature of the footwear make the sandals ideal for more adventurous vacations. The sturdy enclosed toe design protects your feet from pressure points, and the supported arch alleviates painful symptoms such as arthritis and plantar fasciitis. The superb build quality, stitching detail, and color choice make the sandals ideal for casual use.
Closed Toe Sandals for Travelers Explored
Many of us love to explore our locations when we go on vacation, but badly fitted and poorly designed footwear may prove a nightmare. Pressure sores, blisters, and stressed feet lead to painful conditions that may cast a cloud over your travels, so choosing the proper footwear is essential.
When you pack your suitcase, make sure you know what type of activities you intend to explore when you travel. Knowing what you plan to do helps you buy suitable sandals. Open toe sandals cause pressure sores around your toes and may damage your feet if you intend to do a lot of walking.
Leather sandals may be too heavy. Designs like the Women's Adventurous Summer Sandals from DREAM PAIRS may feel lighter and look fashionable for more casual travels. However, leather is a durable and sustainable material. Consequently, the Men's Gaston Fisherman Sandals from Dr. Scholl's stand the test of time.
It remains essential to protect your toes, heel, and insole when walking and hiking. Closed toe sandals protect your feet but allow them to breathe. And if you trek across rivers or climb over rocks, you must choose a design that dries easily and provides excellent traction.
Do you have a favorite pair of closed-toe sandals? Why not share your experience with us by commenting in the space below.
Sean Kerr lives in Cardiff, Wales, and is a published author with over 10 novels to his name so far and still counting. As well as writing his next bestseller, Sean also runs a successful jewelry-making business and sells his creations online.
Last update on 2023-05-27 at 11:46 / Affiliate links / Images from Amazon Product Advertising API