Are you shopping for the best walking shoes for men? There are so many considerations to keep in mind when shopping for the best walking shoes. Shoes are definitely the most important equipment you need for walking. If you don't choose the right pair, you can end up with sore, hurting feet. Today, let's dive in and take a look at the best walking shoes for men. Hopefully, these tips help you buy a pair of walking shoes that fit your needs. Let's get started!
Things To Consider When Shopping For the Best Walking Shoes for Men
Buying walking shoes can take a lot of consideration. Not only must you know what shoe size you take, but you also need to consider what type of walking shoe you want, as well as what features you need. Walking shoes are definitely not a "one size fits all" type of item, so you have to take your time when choosing a pair. Let's take a look at some considerations to keep in mind when shopping for the best walking shoes for men.
1. What Type Of Walking Shoe Do You Want?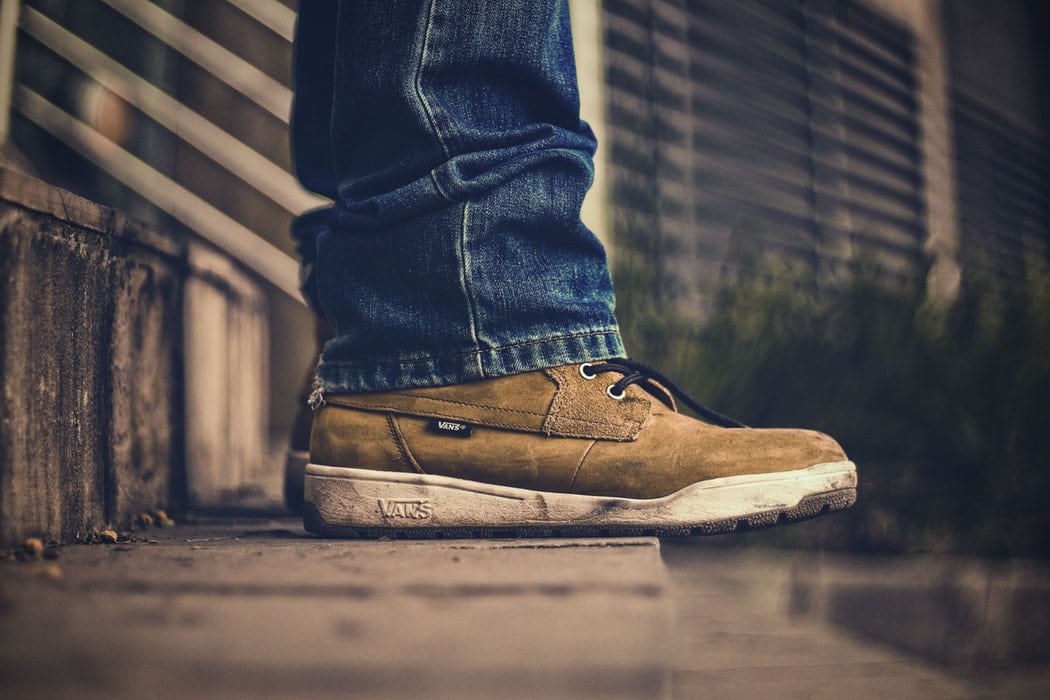 Image source: Unsplash
Walking shoes come in three categories: Performance trainers, cushions shoes, and stability shoes. Performance trainers are generally lightweight shoes that are great for those who don't need motion control. They are recommended for those who plan on walking fast. Cushions shoes offer more comfort for those who walk long distances, such as over five miles at a time. Therefore, if you plan on walking for long distances, this type of walking shoe is recommended for you. However, if you need more stability, stability shoes may work well for you. They are designed for people who don't have severe stability problems but may need added motion control. Consider which type of walking shoe will work for you before you begin shopping for the best walking shoes for men.
2. What Is Your Shoe Size?
Another important consideration to ask yourself is what your shoe size is. It may be a good idea to measure your feet before you go shopping for walking shoes. The size of your feet can change slightly over time. Many stores have a shoe sizer that you can use to find out what size shoe you need. Make sure you measure both of your feet while standing up. If one foot happens to be larger than the other, look for a shoe that fits the larger foot well. Always make sure the shoes fit both of your feet. If you'll be ordering shoes online, you may want to buy your own shoe sizer so that you can measure your feet at home.
3. What Shape Are Your Feet?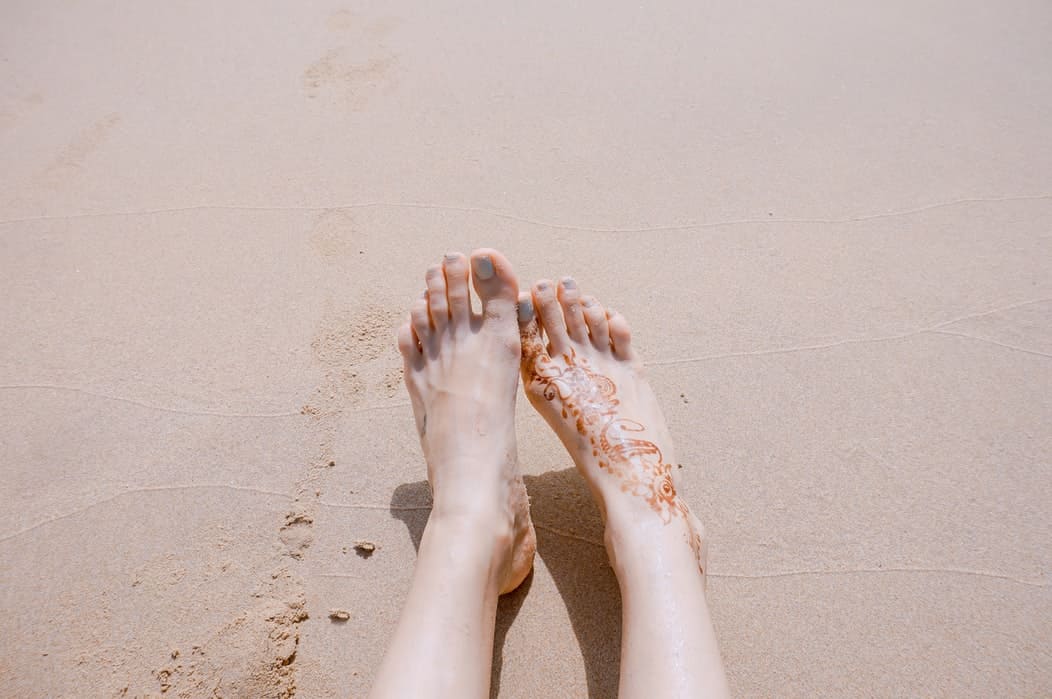 Image source: Unsplash
Not only should you consider your shoe size, but you should also consider what shape your feet are. Even if you know what size shoe you take, some shoes can be too narrow or wide for people. Consider if your feet are narrow or wide. Make sure you either try the shoes on before you buy them or, if you are buying them online, find out if the shoes run narrow or wide.
4. Do You Need Waterproof Walking Shoes?
Next, consider if you need waterproof walking shoes. If you plan on walking on muddy trails or through puddles, then you will definitely want to get waterproof shoes. Many walking shoes and trail-running shoes are waterproof. However, if you plan on walking on a treadmill or only wearing your walking shoes in dry locations, waterproof shoes are not necessary.
5. What Terrain Do You Plan On Walking On?
Consider what kind of terrain you will be walking on the most. Do you plan on doing all of your walkings on a treadmill? Or will you be hiking on trails? Or maybe you plan on only wearing your shoes around the house or at work. By considering what kind of terrain you'll be walking on, you can decide how durable your walking shoes need to be. As I mentioned above, you can also consider if you need waterproof walking shoes or not.
6. What Style Do You Prefer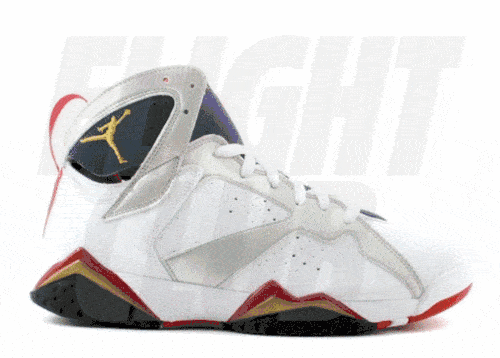 via Giphy
While the size and durability of your walking shoes are probably the most important considerations, you don't want to forget to consider what style you'd like. If you choose a style you like, you'll feel more motivated to walk more in your new shoes. Consider what color shoes you'd like, what kind of laces work best for you, and if you'd like any designs on your shoes.
7. What's Your Budget?
Lastly, consider your budget. Are you able to afford an expensive pair of walking shoes? Or would you rather buy cheap walking shoes that may wear out in a year or so? Expensive shoes usually last longer because they are more durable. Consider what will work best for you.
– Top 10 Best Walking Shoes For Men –
Now that we've taken a look at tips for choosing the best walking shoes for men, it is time to take a look at the best shoe options available! Below, you'll find a list of the top 10 best walking shoes for men. Remember to use the guide that I gave above to help you choose the best shoes for you. Let's get started!
1
Skechers Performance Men's Go Walk
One of the most popular shoe brands is Skechers. Skechers is known for putting comfort first, so you can rest assured that these shoes are comfortable to wear. This pair of walking shoes is 100% mesh and features a rubber sole. The tapering midfoot is designed for improved arch support. Another unique feature is the bamboo-lined footbed for antibacterial odor control. This pair of Skechers features innovative and highly responsive 5GEN midsole cushioning and also features a featherweight sockliner.
Cleaning these walking shoes is easy. Begin by using a small brush or towel to remove excess dirt from the upper and outsole. Create a soapy mixture by combining warm water and a few drops of laundry detergent. Dip the brush or cloth into the soapy mixture and wipe down the affected area. Apply a small amount of clean, warm water with the brush or cloth and wipe off the excess soap. Allow the shoes to air dry.
2
New Balance Men's MW411v2 Walking Shoe
New Balance is another popular shoe brand that is known for its high-quality shoes. These walking shoes for men are cushioned and very comfortable to wear. They are also very lightweight, which is a great feature for walking. They come in many different colors. Note that the letter "N", which stands for New Balance, on the side of these shoes is very obvious, so if you're looking for casual shoes, these may not work for you. However, some of the colors, such as black, make the "N" not as obvious. All in all, these walking shoes are a great option. They are very comfortable to wear and are true to their size.
3
Rockport Men's We Are Rockin Chranson Walking Shoe
Looking for a pair of walking shoes that are flexible, form-fitting, and durable? Look no further than the Rockport Men's We Are Rockin' Chranson Walking Shoe. Each element has been engineered to flex in all directions, giving you the freedom to move comfortably in all directions. This pair of walking shoes for men features biomechanically designed outsoles that support your natural walking motion. The rubber outsole provides a durable grip on a variety of surfaces and the EVA provides lightweight shock absorption to help reduce foot fatigue. It also features mesh, which provides enhanced breathability and drying.
4
Asics Men's GEL-Tech Walker Neo 4 Walking Shoe
No products found.
This lightweight walking shoe with breathable mesh panels features a padded tongue and collar, as well as a removable insole. The removable insole is nice, as it allows you to easily clean the insole and then put it back in the shoe once it has been washed. The addition of an ortholite sock liner provides an added touch of internal comfort and anti-microbial protection. These shoes are very lightweight and are sturdy. If you plan on walking a lot, these shoes are recommended. They last a long time and are designed for those who walk several miles each day. They are lightweight, making them easy to walk in. Overall, this is a great pair of shoes to consider purchasing.
5
Nike Men's Air Monarch Iv Cross Trainer
Once again, Nike is one of the most popular brands when it comes to athletic apparel. These Nike men's walking shoes are perfect not only for walking but also for other exercises such as running and cross-training. It features overlays for support and perforations for airflow. This pair of shoes is comfortable to wear and well cushioned. The solid rubber outsole is durable and provides traction over varied surfaces. Keep in mind that these shoes are known to squeak, so be aware that they are not the quietest shoes. Some customers found that applying talc powder helps make these shoes not as squeaky. Besides that, the Nike Men's Air Monarch Iv Cross Trainer is a great pair of shoes to try.
6
Brooks Men's Addiction Walker Walking Shoes
The Brooks Men's Addiction Walker Walking Shoes feature support for your low arches and control for your overpronation (overpronation is when the arches of the foot roll inward or downward when walking). These walking shoes for men are durable and comfortable to wear. The fabric lining with removable sock liner is a nice feature. Another nice feature is the HydroFlow technology, which enhances the midsole cushioning and shock absorption with the added placement of dynamic gooey fluid units in the heel and forefoot. The full-length innovative midsole compound provides a soft yet stable feel that offers increased cushioning.
7
Merrell Men's Jungle Moc Slip-On Shoe
This next pair of walking shoes for men is perfect for hiking on trails, as it is waterproof and has good traction. It is made with Suede Leather, making it both stylish and durable. These shoes are available in a variety of colors. Featuring an air-cushion midsole, this pair of walking shoes absorbs shock and adds stability. They also feature a mesh lining, making these walking shoes very breathable. Overall, these are one of the best walking shoes for men if you are shopping for hiking shoes.
8
CAMEL CROWN Hiking Shoes Men Non-Slip Sneakers
No products found.
Another pair of shoes that are perfect for hiking are the Camel Crown sneakers. They feature an ortholite stretchy insole, dynamic shock absorbing material, imitation memory cotton to ease the sole leather, a strong toe cap, and rear upper and arch support. Featuring inner moisture-wicking mesh, the inner and outer airflow of these walking shoes can circulate efficiently to make your feet comfortable as you walk. These shoes are very sturdy and have a good grip, making them easy to walk in and great for outdoor trails. All in all, this is the best walking shoes for men if you're wanting something durable for hiking trails.
9
New Balance Men's MW813V1 Hook and Loop Walking Shoe
Looking for a pair of shoes that are lightweight, durable, and comfortable? Perhaps these shoes from New Balance will work well for you. Unlike the New Balance shoes that I mentioned earlier, these shoes feature straps. These straps make the shoes easy to get off and on, as you don't need to tie any laces. Note that the design of these shoes has changed in the last few years, so if you ordered these shoes before, be aware that they are slightly different now. Overall, these shoes are a good option. They are true to their size, comfortable to wear, and great for walking long distances.
10
QANSI Mens Sneakers Slip-on Lightweight Athletic Running Walking Gym Shoes
If you are looking for a cheap pair of shoes that are lightweight, these walking shoes may fit your needs. Featuring fashion knitted mesh upper for ultra-lightweight support, these shoes help keep your feet dry and cool. The rubber soles with high elasticity and good softness can be bent freely, making them a great option for either walking or running. Made from high-quality, safe environmental protection material, the arch support insole gives the midfoot the best support when you move. All in all, these flexible shoes are a great option for runners and walkers alike.
Why Should I Buy Walking Shoes?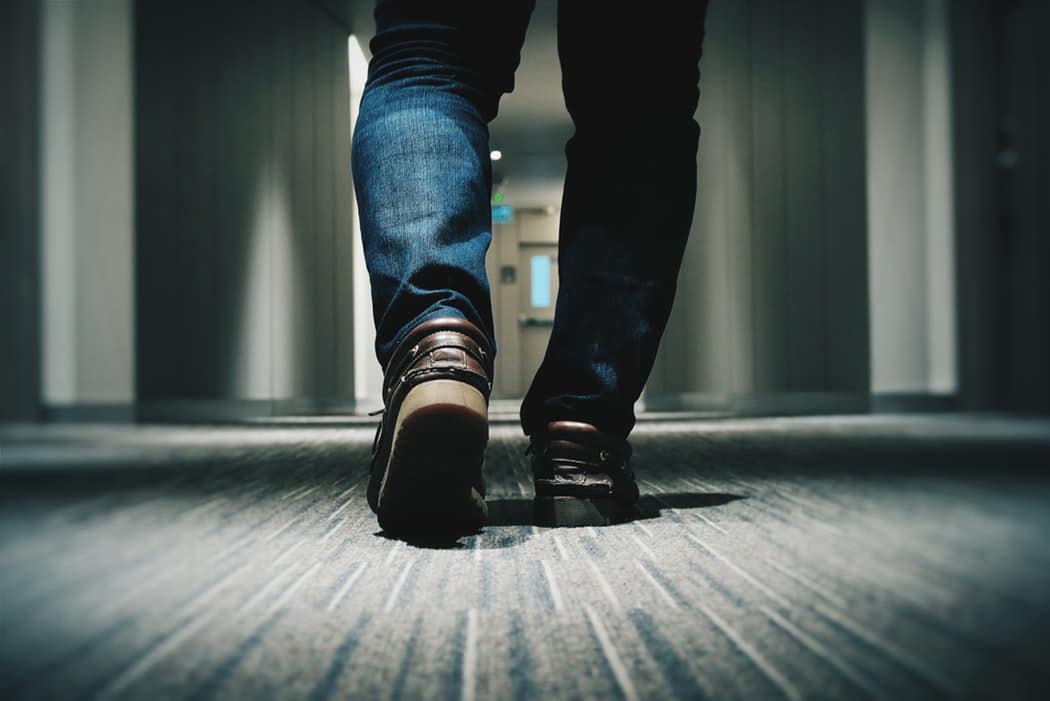 Image source: Unsplash
Now that we've gone over the top ten best walking shoes for men, you may be wondering why you should buy walking shoes. While walking shoes are designed for, well, walking, there are other reasons why you should order walking shoes instead of other shoe options. First, walking shoes may be able to prevent your feet from getting blisters, calluses, and corns. Not all sneakers are designed to prevent blisters and calluses when walking. Second, walking shoes decrease the impact and stress on your feet as it regularly makes contact with the ground. Thirdly, walking shoes offer more support for your feet than other sneakers. Therefore, there is less of a risk of you falling and becoming injured. Also, walking shoes often have a good grip on the outsole, making them great for hiking on trails.
Another question that you may have is this: What's the difference between walking shoes and running shoes. While they may look alike, running shoes and walking shoes are actually quite different. As you walk, the body's weight is distributed more evenly on the foot than when you run. Additionally, during walking, there are moments where at least one or both feet are firmly on the ground, dividing the weight. When running, however, there are moments where both feet are off the ground, and never are both feet on the ground. Since running and walking are so different, it makes sense that you'd need different shoes. Below, we'll take a closer look at the differences between running shoes and walking shoes.
Running Shoes vs Walking Shoes
Walking shoes are designed to be more flexible through the ball of the foot to allow a greater range of motion when your body weight rolls through the heel. They also have greater arch support to protect where the force is heaviest on the foot. Running shoes, however, have more cushioning in the heel, which is the part of the foot that gets the most impact. Running shoes also offer less protection through the ball of the foot. The amount of heat generated in the running motion is greater, so running shoes also are made with a higher amount of mesh to keep feet cool during exercise.
So, is it possible to wear running shoes for walking? While it is possible to walk in running shoes, there are a lot of features that aren't necessary for walking. For example, while mesh material is nice for keeping your feet cool, you don't necessarily need all of the mesh material that is designed on running shoes. Also, you don't need the extra cushioning for running shoes. If you plan on mostly walking and rarely running, it is recommended to purchase walking shoes. Or if you plan on running most of the time, you should definitely get running shoes.
Features Of Walking Shoes
Walking shoes have many features. As I said above, walking shows are designed quite differently from running shoes. Walking shoes have their own special features and each brand of shoes is uniquely designed. Let's take a look at some common features that walking shoes have.
1. Achilles Tendon Protector
The Achilles tendon protector reduces stress on the Achilles tendon by locking the shoe around the heel. This feature is located in the back of the shoe where your Achilles would rub against the shoe. Not only does this protect the Achilles tendon, but it prevents you from getting blisters on your skin thanks to the soft padding.
2. Flexability
The flexibility of a walking shoe is important. If it isn't flexible enough, you'll have a harder time walking, and you may become injured as a result. If you will be buying walking shoes in person, be sure to try bending the shoe to see how flexible it is. Flexible shoes will easily bend, yet they'll still be sturdy. Many of the walking shoes that I listed earlier are flexible.
3. Mesh Material
Walking shoes will usually have mesh material located at the top and sides of the shoe to help keep your feet cool. Not only does this help increase the comfortability, but it prevents sores and chafing from developing. They also prevent your socks from becoming too wet from sweat, as the airflow helps evaporate the sweat away.
4. Grippy Outsole
The outsole of your walking shoes should have a good grip. This will prevent you from slipping and getting injuries. It is especially important to purchase walking shoes that have a good grip if you plan on hiking a lot.
5. Motion Control For Those Who Overpronate
If you overpronate, which means that you walk so that your foot tilts either outward or inward toward the arch, then you'll want a walking shoe with motion control. While walking shoes with motion control are heavier, they provide more stability and help prevent injuries from overpronation. Not sure if you overpronate? You can find out by checking the shoes you are wearing now. If they are worn out on the inner side of the heel and forefoot, that could be a sign that you overpronate. The shoes that you wear every day may also tilt to the side due to being worn that way. If you do overpronate, it is important that you get a shoe with more motion control. Otherwise, you can become injured and develop runner's knee, stress fractures, plantar fasciitis, and Achilles tendinitis.
Final Thoughts On the Best Walking Shoes For Men
via Giphy
I hope this article has helped you find the best walking shoes for men that will fit your needs. In this article, I went over the top ten best walking shoes for men, as well as a complete guide on how to choose the best shoes. Remember that comfort always comes first, so find a pair of shoes that fit your feet well and provide the support that you need. Happy shopping!
Featured Image: Amazon
Last update on 2023-05-27 at 20:08 / Affiliate links / Images from Amazon Product Advertising API