Necessary Beach Vacation Packing List:
There is nothing worse than forgetting an essential beach item, because many of these can be expensive to buy on your vacation or hard to find in stores where your beach is. Here is a list of the things you will absolutely need on your beach vacation packing list in order to swim like a fish.
1. Beach Wear: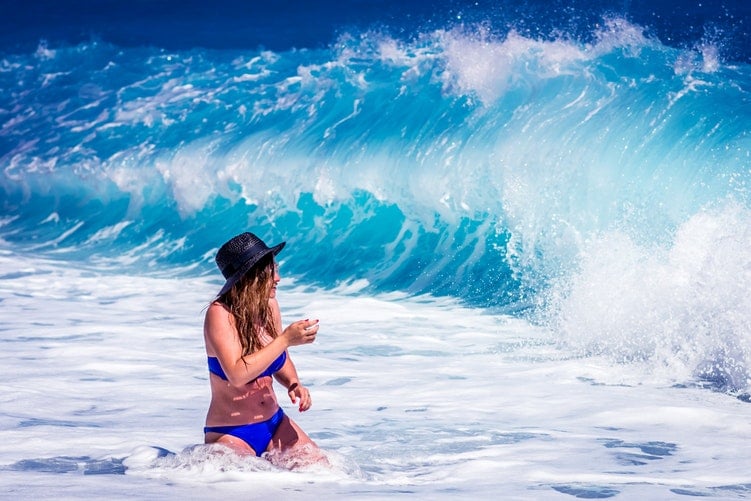 Bathing suit- there is a style and fit for everyone. You just need to find the best one for you! For the women, Target or Victoria Secret are some of the places to shop for bathing suits in person. If you are looking to go the online route, Venus or Everything But Water are good starts. For the kiddos, Old Navy and Target are both great options. Zulily or Boden are great places to shop. Macy's and Nordstrom are good places for men to shop for bathing suits in person. If they are looking for the wide world of online options, Swim Outlet or Speedo USA are good options to begin the search.
Sun protection shirts– these are a must if you and your family will be spending loads of time in the sun. You will typically see these on surfers but they are a great tool to help avoid sunburn for anyone spending long amounts of time exposed. These shirts do not just include the typical long sleeve tight fit bright color shirts you're used to seeing. There are fashionable brands using UPF in their clothing such as these. If you are looking to read up on why this is a good option and how UPF clothing works, read this article. Amazon and Target are good places to find your basic sun protection shirts for the whole family. If you are looking for better quality, and more stylish fits, try Coolibar or Solbari. They offer stylish protective swimwear for the whole family. At the end of the day, it is likely that the sunscreen you slather on you and your children before going in the water will not be strong enough, or that reapplying will be a hassle. These shirts keep those fears away and do the job for you. If you are trying not to deal with sunburns, later on, check out sun protection shirts.
Beach towels & beach blankets- bringing along beach towels is important for obvious reasons. But beach blankets are all the rage right now. There are waterproof blankets that will help you stay dry and comfortable while you lay out and read a good book or have a picnic. Many of these are easy to fold up, even into totes. When you're looking for beach towels, these are not the same as bathing towels. Some places to get good and cheap beach towels are on Amazon, at Target, and Bed Bath and Beyond. You won't want to be buying these on vacation, so make sure they are highlighted on your beach vacation packing list!
Shoes
Sandals- the quality of flip-flops and sandals has changed drastically over the years. Once a flat piece of what felt like cardboard has been replaced with supportive, comfortable shoes. You can go so far as to look into Oofos, which is a recovery shoe that gives exceptional support (and are oh so comfortable) but looks like ordinary sandals. You may decide on crocs which are comfortable and great for water activity. Chacos have great arch support and will keep your feet safe from cuts and hot sand. No matter what you decide, make sure you choose comfortable, supportive, and protective footwear for your beach trip.
Water shoes- this item is another important beachwear that you may need some convincing of. Of course, they are not necessities, but they are very useful if you can afford them. Water shoes protect and support your feet in all beach activity. You may not think you need these until you have a shell lodged in your foot or scape your toe on a rock. If you want to read up on the importance of water shoes, Dick's Sporting Goods has a great article for you. If you are already aware of the uses of water shoes, Dick's is a great place to shop for them! Other great places are REI and Columbia sportswear. If you are looking for cheaper options, Target, Amazon, and Kohls are great places to start.
2. Drinks & Eats: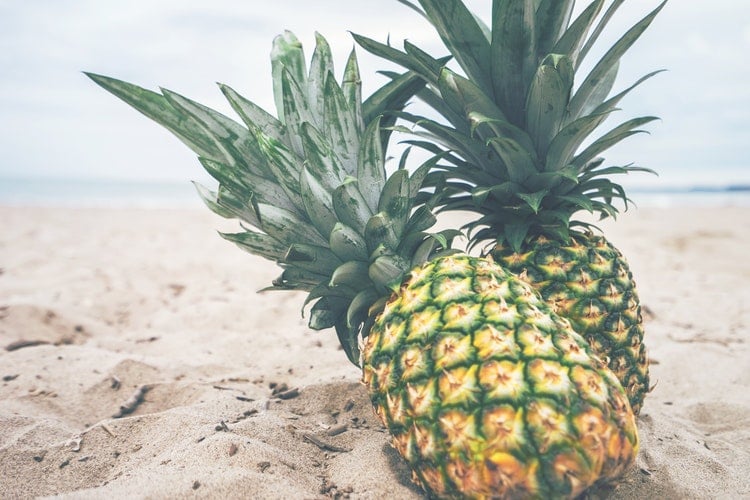 Make sure you bring along a spacious cooler. Regardless of when you eat a real meal, it is likely you and your family will get hungry and want snacks or small meal items along the way. Swimming, water activities, and fun in the sun make you hungry quicker. So be prepared by having this on your beach vacation packing list!
Snack & drink list:
Mini water bottles
Granola bars
Gatorade
Hummus
Chips
Crackers
Fruit salad
Cheese sticks
Premade salads
Sandwiches
Trailmix
3. Entertainment: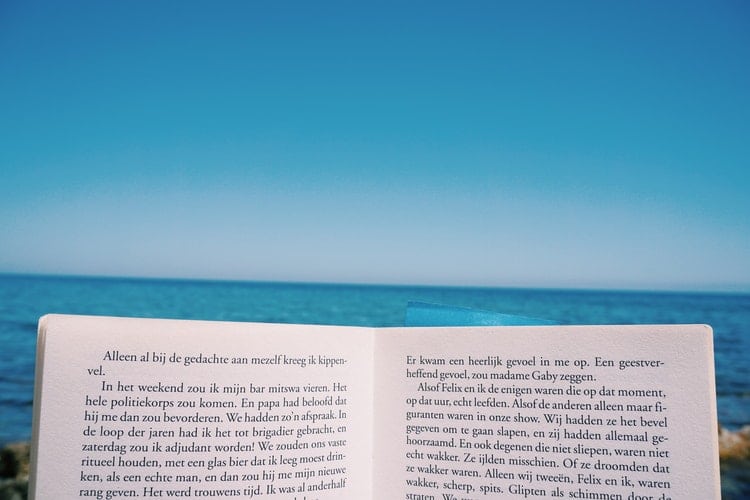 Non-Electronics
A Good Book– this is a must-have if you a reader or desire to become a reader during your free vacation time, so make sure to add it to your beach vacation packing list.
Balls- Baseballs, tennis balls, footballs, if you have a family of sports lovers, it will not hurt to bring along your favorite game to play on the beach. A volleyball may be your best, seeing as many beaches keep volleyball nets in the sand!
Deck of Cards- It is never a bad thing to have entertainment that does not involve electronics. Card games are known for being a pastime that never fails to bring families together.
Board Games- Just like card games, board games are a great entertainment tool that you can do without technology. Especially if you have younger kids, this can be a great time for your family. There are hundreds of board games to choose from. Some great places to buy these are Target, Walmart, and Amazon.
Coloring Books and Crayons- These are great to occupy the kids. If you want your family to have less screen time, coloring can keep them content and happy for hours. Make sure to bring plenty of crayons and markers if you're brave!
Electronics
Portable Bluetooth Speakers- This is a great must have if you like listening to music on the beach or in your hotel/vacation home!
DVD's- Will there be a DVD player in your rental home? If so, you may want to bring a few favorites!
E-reader– some of the best e-readers are the Amazon Kindle, Barnes & Noble Nook. Both of these are good for the glare of the sun that you will typically find on an iPad. They are also great because you will be able to choose from thousands of book options instead of being confined to those you can fit in your luggage.
iPad– these are great for so many reasons. But if you have kids, iPads are a sure winner. There are so many games and activities they can engage in, as well as watch good old Netflix. iPads are also good reading devices, they just don't do very well in the sun. They are very functional for the adults to do work without having to bring a laptop or stream.
Chargers– this may be an obvious item to bring, but if you forget it, the outcome is a dead battery for your entire beach trip. Remember car chargers, phone chargers, laptop chargers, camera chargers, iPad chargers, and e-reader chargers.
Laptop– Do you plan on working on your vacation? Maybe you will be free but you may want to watch a movie or google search seashells. Packing your laptop can be an important item to put on your list!
Saved podcasts & music– there is nothing better than laying back on the beach, closing your eyes, and tuning out to your favorite times. Music is a must, but podcasts are important for most people these days. There is a podcast for everything from crime stories, spirituality, politics and in between.
For Documentation
Camera– this is a must bring to capture amazing family shots that will go down in the books! You can find Canon, Nikon, Sony, and other top brand professional cameras refurbished for low prices. If the new instant polaroid's are more your style, these are great as well for a family beach trip. Olympus and Nikon have affordable waterproof cameras if you find beach trips to be frequent and this to be a worthy investment! You can also find waterproof camera protectors and cases to put on your camera. Another great option and possibly the simplest is the disposable waterproof cameras. If all else fails, you can take some photos on the sand with your smartphone.
Travel Journal– Travel journals are an incredible invention, and with so many to choose from, there is one for every kind of traveler. There are even travel journal apps. No matter where you go on your beach vacation, no matter what length of time, a travel journal is a great tool to take with you. In these, you can keep maps, conversion tools, itineraries, plane tickets, polaroid pictures, travel diaries, daily schedules, and any information that will keep you organized and knowledgeable as you travel. Not only are travel journals great tools to keep you on track, but they are also great memory keepers. When your beach trip is over, a travel journal is a great way to look back on your adventure from time to time and remember. 
4. Medicine:
When it comes to being prepared, it is important to make sure you bring medicine. But unlike regular vacation preparedness, you need to factor sunburns into the equation.  Despite your best efforts, you got burned. It's okay. There are a few things you can add to your beach vacation packing list:
Aloe Vera– Aloe Vera is at the top of any sunburn helping list. It may be an old wives tale that this aloe is truly healing, but it does not feel that way when you have a burn. The properties in Aloe Vera are soothing and help to get rid of the heat associated with the burn. Aloe is also a moisturizer, which helps keep you from peeling. This is a great natural way to help with inflammation and heat as well as peeling, so it should be your first go to when coming home with a burn. This also provides instant relief which is music to your ears when you have a burn.
Lavender or Chamomile or Tea Tree Essential Oil– the main reason these essential oils are good for helping soothe sunburns is that of their anti-inflammatory properties so this helps with the redness and swelling a sunburn brings.
Ibuprofen– because ibuprofen (Advil, Motrin, Midol) has anti-inflammatory properties, this is a must-pack for your beach vacation packing list.
Hydrocortisone Cream– not only does this medicine help with the pain and swelling, but it also helps with the itching that can come from a bad sunburn. 
Regular Medicine: 
First aid kit– this is for obvious mishaps. Cuts, scrapes, and things of the like.
Insect repellent– you are out in the great outdoors. Insects are all around you. 
Antidiarrheal medication– anything can happen! 
Anti-motion sickness medicine– if you are driving or flying, this may be a medication you will want to bring. 
5. Body Protection: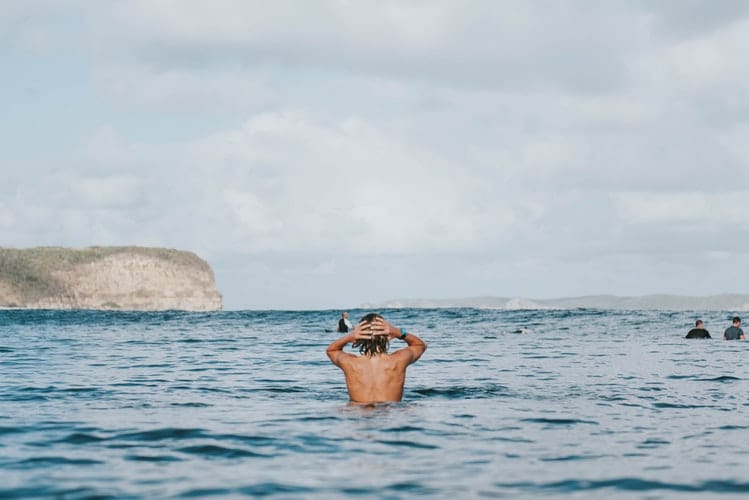 Sunscreen– when it comes to sunscreens, we are taught the higher the SPF the better. This can't be argued, but there are so many other things to look for when it comes to choosing sunscreens. There is sunscreen for sensitive skin, sunscreen for kids, face sunscreen. There are gels, creams, lotions, powder, tinted, and sprays. Make sure you are taking into consideration your skin type and skin needs when choosing a sunscreen, as well as the SPF.
Body Lotion– body lotion is important when beaching. The salt water and relentless sun dry out your skin quickly, and you need a moisturizer that will replenish it. You will need the heavy duty stuff, so try to avoid the fancy perfumed ones and look for unscented ones with things like cocoa butter or shea butter.
Hand Sanitizer– this is a no-brainer- you will get dirty and there may be no other way to clean your hands before eating. Make sure to have this on hand for your day in the sun!
SPF Lip Balm– Lip balm will help your lips from drying out in the same way your skin can dry out. The sun and salt water can be your downfall. Spf lip balm will keep your lips moisturized and guarded against the sun rays at the same time. 
For The Ladies
Tampons– for the ladies. This is the only way you will be able to get into the water during that time of the month, so make sure you're fully stocked up! There are some organic brands that are much better for your body such as Cora and Seventh Generation, both of which you can get at Target. 
Razors– you will want to make sure your legs are smooth and ready for bathing suits (if shaving is your thing). A good razor is everything. Regardless of if you are a disposable razor or electric razor kind of girl, make sure you pack one with you. Thankfully, disposable razors are very cheap and can be bought pretty much anywhere from grocery stores to pharmacies. A good hack is to make sure you ask the front best if they offer disposable razors before you go out and spend money on one! An even better hack is making sure it's on your beach vacation packing list!
6. Water Tools: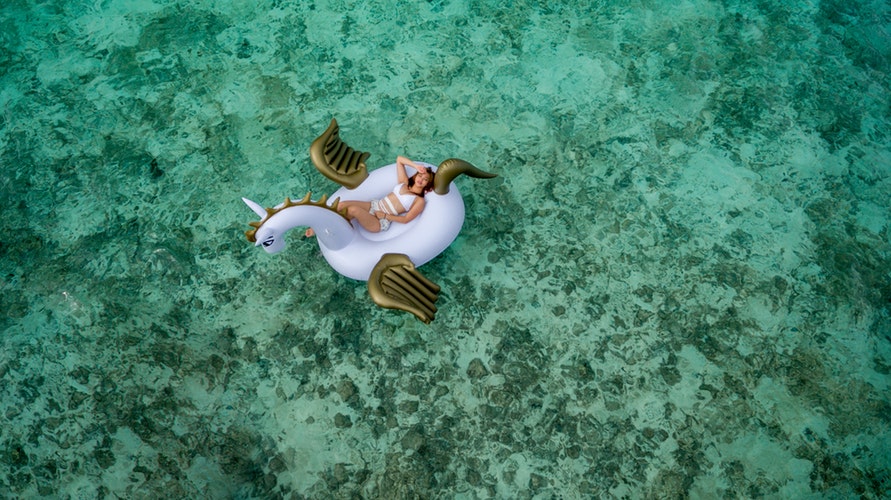 Swim Goggles– goggles are a must for kiddos. The salt water affects their eyes, so make sure you stop by a store and pick some of these up. They don't need to be expensive. Most drug stores and Walmart's sell them. Be sure to add this to your beach vacation packing list!
Snorkeling Masks and Snorkels– so you plan on finding out what is beneath the surface? Well, then a snorkel and mask is a great option! These are sold at many stores, such as swim outlet online and dicks sporting goods in person. The quality of these matters a bit more for your best experience in snorkeling.
Floats & Pool Noodles– these are another cheap option to keep your kids safe with blow up floaties that slide onto their body. There are also tons of options for blow up floats to lay on for kids and adults. Pool noodles will hold less weight but can be a fun water activity for families.
Waterproof phone & wallet holder, if you want to make sure your phone and wallet stay on you at all times, you will need a waterproof phone case and wallet holder. There are very low-cost waterproof phone pouches that will keep your phone protected and allow you to use it as well. These come with a lanyard so you can keep it around your neck and safely on your person. There are also plenty of waterproof wallets you can buy to keep cards and cash safe and on you.
Sand shovels and buckets, a sand castle is just waiting to be built. Sand shovels and bucks will keep your kids engaged and occupied for hours, so be sure to get these. They are cheap and typically come with other components such as shapes to mold sand.
7. Beach Stuff:
Beach chairs– this is one of those items that can make or break how comfortable your time on the beach is. When looking for beach chairs, there are so many features to decide between. There are pockets for drinks, certain chairs that give better back support than others, some come with built-in, individual umbrellas. Choose wisely.
Beach umbrellas– these can be costly to buy on site at a beach, so be sure to add it to your beach vacation packing list. Though they may be a hassle to lead in the car, they are important. Find share in the middle of the beating down sun. Hayneedle is a good place to shop online and Bed Bath and Beyond is good in person store to shop. Both have affordable prices and good quality umbrellas!
Sunglasses– in order to protect your eyes, sunglasses are a must. You can buy cheaper sunglasses or designer sunglasses, but no matter what you choose, make sure you are looking for UV protection sunglasses. This is what will protect your eyes from the ultraviolet rays. There are bad effects that can come from too much exposure. Here is a great article to read up on the importance of getting UV Blocking Sunglasses.
Hats– these can be the difference of a burnt face, and for the bald men a burnt head, or not. Hats range from all types of colors to styles, to logos. Your favorite quote may be on a hat. There is everything from floppy hats to sports caps. No matter what you decide on, a hat is an important tool to shield yourself from the sun. UPF hats are the best to look into, which you can read up on in the article in the sun shirt portion of this article.
Happy Beach Vacation Packing!
When creating a beach vacation packing list, it is important to do good research on the products you need to buy or products you need to upgrade. Make sure you are finding the best quality for you and your family. Expensive is not typically necessary for good quality products that serve your purpose. The sun and salt water are nothing to mess around with, and a lot more goes into preparing for a beach vacation than you might think. This is not your ordinary vacation. Be sure to understand the purposes for certain protections in order to take the correct precautions and pack smart when creating your beach vacation packing list.
Related Article: 7 Tips for Packing Light With Just a Weekender Bag