Stylish and high quality, Hartmann luggage offers the solution for travelers seeking a good bag.
Ever since 1877, Hartmann has made a name for itself in the travel industry. Vintage-inspired pieces are made from durable materials, in accord with the brand's motto that luggage should be fashionable as well as practical. This article provides an overview of some of the best Hartmann luggage products currently on the market. It's time to find your perfect fit.
Color coordinated suitcases aren't just for those who want to be stylish. With a variety of sizes to choose from, it's easy to choose the right Hartmann luggage pieces for your trip. For a longer trip, you're going to want something that will help you look stylish and put together. Our picks will not only check that box but they are affordable too. The best Hartmann luggage pieces we've found are not only durable and fashionable but also will meet your needs, no matter where your travels may take you.
Are you traveling with the family? Investing in a luggage set is a great way to save some money and make sure it's easy to spot your baggage at the carousel claim. Check out our picks for the best cheap luggage sets below. We're pretty sure you will love them just as much as we do.
Here Are Our Picks for the Best Hartmann Luggage Pieces
1. Hartmann Tweed Collection Legacy Duffel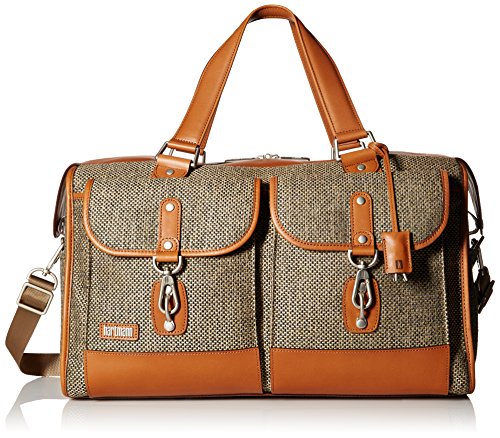 A timeless design, the Tweed Collection Legacy offers high quality that will last for years to come. Treated with water and stain repellency, it has remained a favorite Hartmann material due to its endurance. One classic mark of the brand can be seen in the full grain leather trim. It offers a lightweight construction, smooth rolling wheels, and strong handles, it ensures easy of transit. The Tweed Collection Legacy Duffel is a great buy for those who seek a reliable classic bag.
Tech Specs:
Leather carry straps

Water and stain repellent

Full grain leather trim

check

Lightweight construction

check

Smooth rolling wheels

check

Strong handles

check

Dimensions: 11 x 19 x 9.5 inches

check

Easy to clean

check

Tweed fabric
2. Hartmann Century Extended Journey Expandable Spinner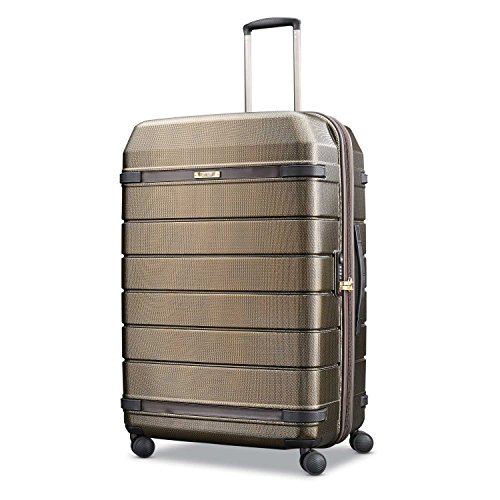 Sophisticated and tailored, this piece of Hartmann luggage offers contemporary quality. Padded and luxurious lining lends to a seamless packing experience. On the outside, the hard polycarbonate shell is available in two colors. The strong aluminum handle guarantees quality you can feel. In addition, ball-bearing wheels ensure your travels will go smoothly, as maneuverability is offered on all types of surfaces. Whether you decide to bring carry-on luggage or check it in, the Century Hardside collection offers you everything you need for your trip.
Tech Specs:
Textured 100% polycarbonate shell

Zip-out expansion for hassle-free space

Removable, tri-padded suiter

check

Interior smooth mesh zip panel

check

Integrated TSA-approved combination lock

check

Ball-bearing wheels

check

Interior Dimensions: 29.5 inches x 21.0 inches x 13.5 inches

check

Exterior Dimensions: 31.5 inches x 21.5 inches x 14.0 inches

check

10-Year Limited Warranty
3. Hartmann Innovaire Medium Journey Spinner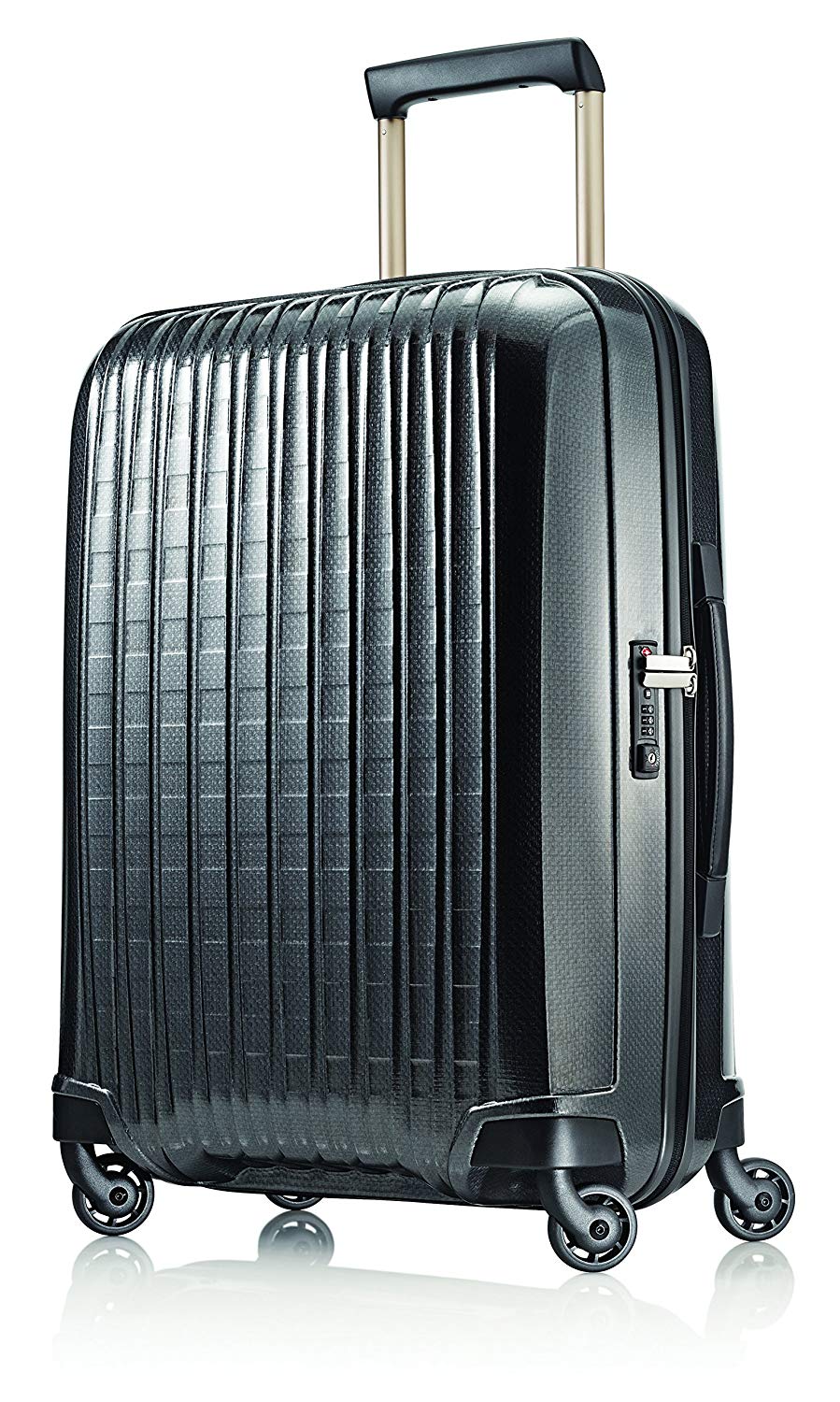 Sleek and modern, this piece of Hartmann luggage offers the most in the way of innovative materials. You won't find a more perfect style for the modern traveler. The Innovaire Medium Journey Spinner is made from layers of woven polypropylene in the form of self-reinforced composite sheets. This means that you get a bag with superior durability while it is also extremely lightweight. Strong leather handles, smooth ball-bearing wheels, and a spacious interior guarantee ease of travel. In addition, you zippered organizational pockets, cross straps, and plenty of space.
Tech Specs:
Zippered organizational interior pockets

Spacious interior packing ability

Telescopic pulling handle

check

Innovative layered woven technique in shell

check

Scratch resistant exterior

check

Integrated TSA combination lock

check

Leather top and side carry handles

check

Smooth gliding spinner wheels
4. Hartmann Luggage Tweed Legend Extended Journey Expandable Spinner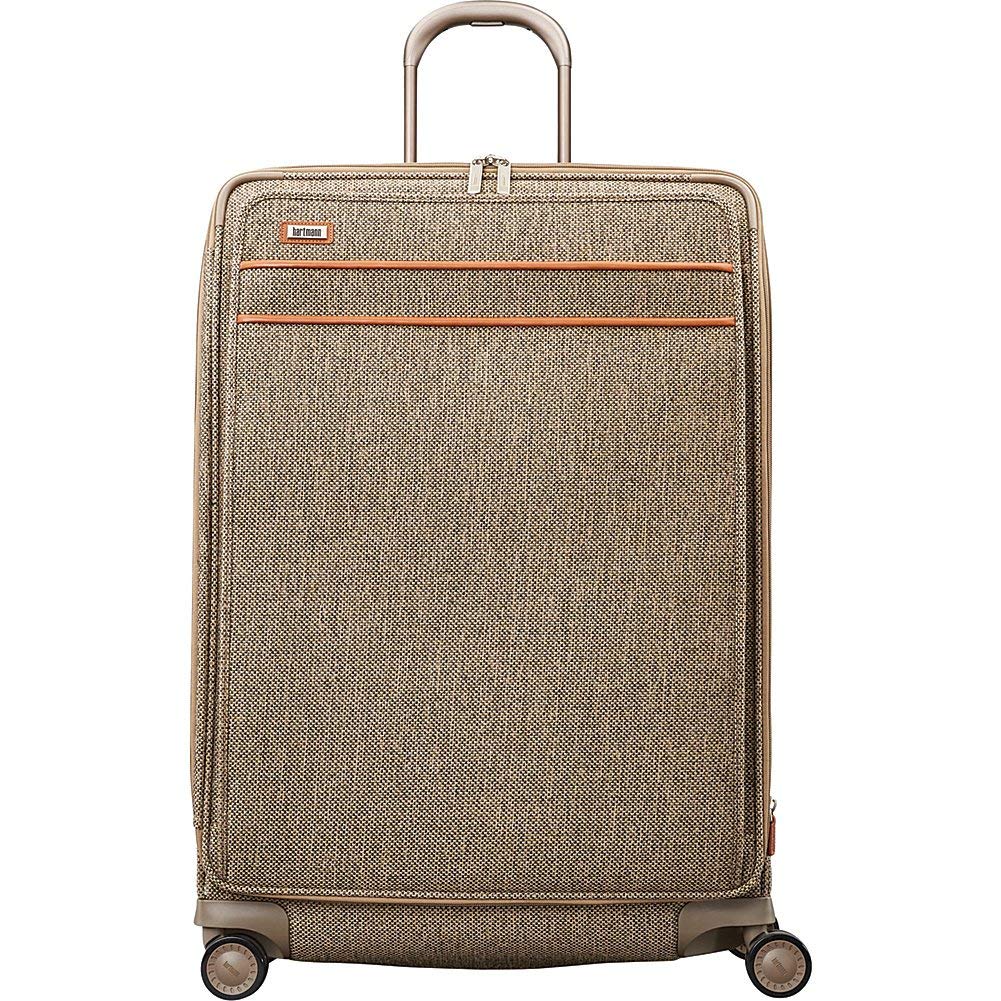 Getting there is half the fun. The folks over at Hartmann know that the journey is as important as the destination. The Tweed Legend blends both a classic and sophisticated style with a modern design. For example, the classic tweed exterior is treated with weather and stain resistant properties. We have no doubt that it will stand up for many years of travel to come.
Taking a look at the interior, you'll find a padded suiter. We love this feature, as it makes it easy to transport delicate garments wrinkle-free. In addition, the signature figure-8 handle and trim are crafted from top quality full grain leather.
Tech Specs:
100% nylon tweed fabric

Signature-8 figure handle and trim are made from full-grain leather

Packing Dimensions: 29.5″ x 20.5″ x 14.5″

check

Overall Dimensions: 31″ x 21″ x 14.5″

check

Weight: 13.4 lbs

check

Interior dimension: 29.5 inches x 20.5 inches x 14.5 inches

check

Exterior dimension: 31.0 inches x 21.0 inches x 14.5 inches
5. Hartmann Carry On Expandable Glider
We absolutely love this Stride Align technology bag. Every aspect of your travel experience will be improved with this new style. Thanks to a gravity-hugging profile and a wide wheel base, your bag will stay sturdy on a variety of surfaces and terrains. A twelve position contoured handle tailors the traveler's physiology and allows for multiple points of comfort. Inside, a tailored interior offers outstanding organization measures.
Tech Specs:
Durable ballistic nylon

Wide handle system with 12 options for height adjustment

Sleek carrying handles

check

Spacious interior

check

Gravity-hugging profile

check

Wide wheel base

check

Multiple pockets for optimum organization

check

Adjustable tie tapes to secure belongings

check

Dimensions: 21.7 x 14.0 x 9 inches
6. Hartmann 7R Global Spinner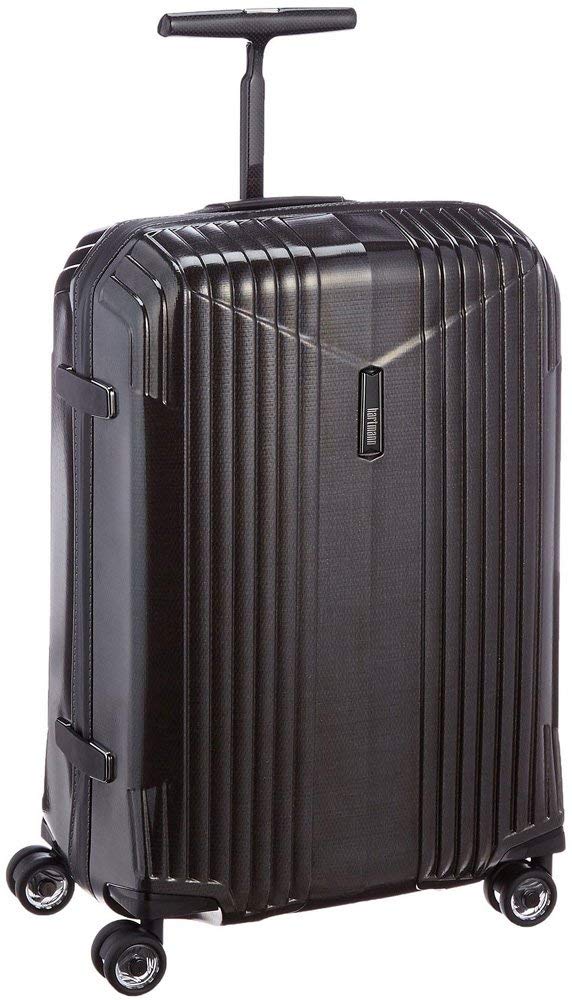 This spinner suitcase is made for the long haul. The exterior is composed of a layered woven polypropylene into self-reinforced sheets. While its durable exterior might cause you to think it's heavy, this suitcase is surprisingly light. Did you know the full weight of this bag is only four pounds? As travelers, we can all appreciate lightening our luggage load. You'll be hard-pressed to find a lighter, more functional bag.
But that's not all. Thanks to 360-degree rotating wheels, your lightweight luggage can keep up with all of your travels. Instead of pulling your luggage behind you, roll it with you. If you want to, you could load it up to max capacity. All in all, this suitcase is more than capable of handling the ups and downs that travel can throw at it.
Tech Specs:
Exterior shell of woven polypropylene

Spinner four wheels

Retractable handle for easy maneueverability

check

Top leather handle

check

Dimensions: 21.6 x 15.7 x 9.05 inches

check

2 interior zip pockets; 1 interior removable zip pocket
Invest In the Best Hartmann Luggage Pieces for Your Next Big Adventure
We hope you enjoyed reading our article on the best Hartmann luggage pieces. As you can see, this dynamic travel company offers plenty of durable options. Whether you're a solo traveler, bringing the family, or traveling with your significant other, there is something on this list to meet any need. To avoid any bumps in the road on your trip, make sure your packing items meet the TSA-approved criteria for a checked bag. Know what not to pack too. Last but not least, another helpful tip is to invest in some of the best luggage straps. Which one of the Hartmann luggage pieces on our list do you like the most?
Our Take on the Hartmann Luggage Pieces
Do these Hartmann luggage pieces cost more than your average suitcase? Yes. But they are made with an extra degree of care and durability. If you are willing to spend some more to get a top of the line bag, than Hartmann is the way to go. Travelers rave about the high quality, style, and practicality of these bags. In addition, the interior design allows you to stay well-organized. Customers also appreciate the longevity that Hartmann has in their brand.
All in all, these are great bags. Carbon fiber is an incredibly strong building material. So treat your bags well and they will last for many years to come. If you are willing to give your luggage game a makeover, we are team Hartmann all the way.
Related Article: Victorinox Luggage Pieces: Find Your Perfect Fit