Are you ready to explore the east coast with a gorgeous rugged backdrop? Check out these views from West Virginia Mountains.
Welcome to the Mountain State. This is the stuff that postcards and fall pictures are made of. Approaching the fall, the leaves change to a kaleidoscope of colors, a raining whirlwind of golden yellow and vibrant reds. Choose a hiking or biking trail and wind your way up to the top to see it all. The West Virginia Mountains offer some of the most picturesque scenery you've ever laid your eyes upon. We're here to show you all of the best spots.
1. Seneca Rocks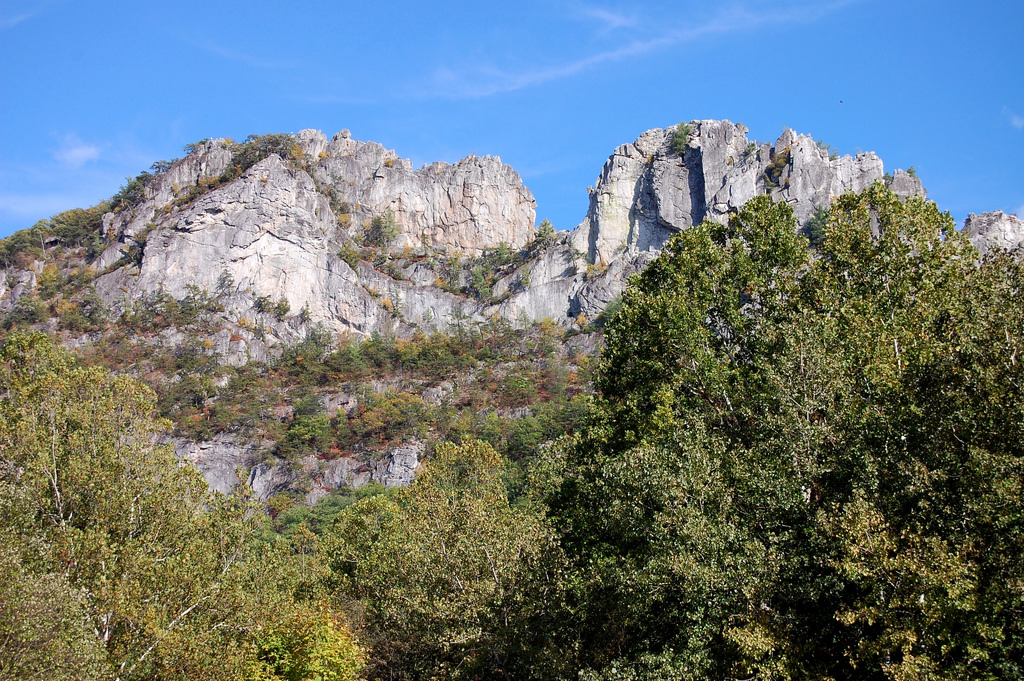 Piercing the skyline, the Seneca Rocks are nothing if not impressive. Just underneath, dense forests create a blanket of colors across the Rocks National Recreational Area. Composed of vertical layers of quartzite striped with deep cracks that make perfect grips for climbers. Fun fact, this area was also used as a training ground for soldiers during WWII.
If you're new to the sport, Seneca Rocks Climbing School offers basic to advanced technique classes nearby. If climbing to the summit is a bit too daunting for you, there are also some great hiking trails that you can take to the top. For an easy to moderate hike, Seneca Rocks Trail will take you to the base of the needle. You'll also find a visitor's center and a good campground nearby.
2. Spruce Knob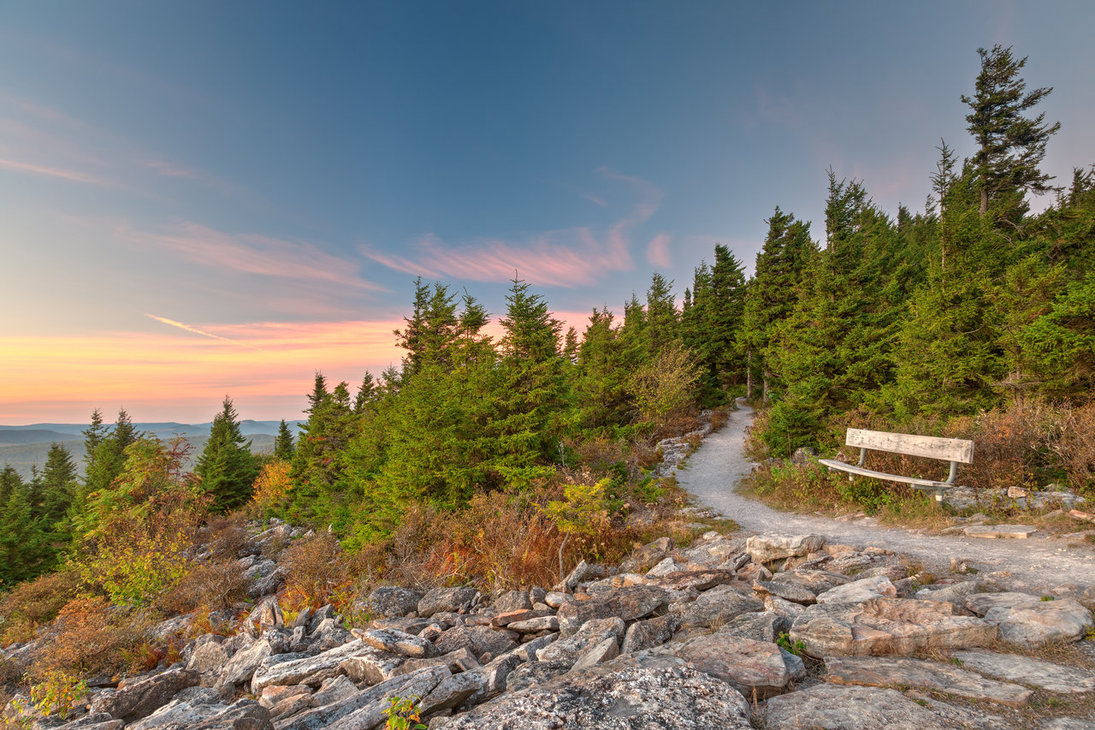 Are you down to climb the highest point in the West Virginia Mountains? Rising some 4,863 feet above sea level, Spruce Knob offers unparalleled views. There are plenty of ways to get to the top. If you're full of energy and adventure, you can opt to rock climb to the summit or take one of the winding hiking trails up. But you don't have to.
If you're more in the mood for a scenic drive, take your car up the mountain road. Once you get to the top, it's only a short walk to the observation tower. Should you prefer to explore the area by foot, there are plenty of trails to choose from. A few of our favorites are the Seneca Creek Trail, Lumberjack Trail, and the Huckleberry Trail. Campers can set up their gear over at Seneca Shadows Campground or Big Ben Camp Ground.
3. Bear Rocks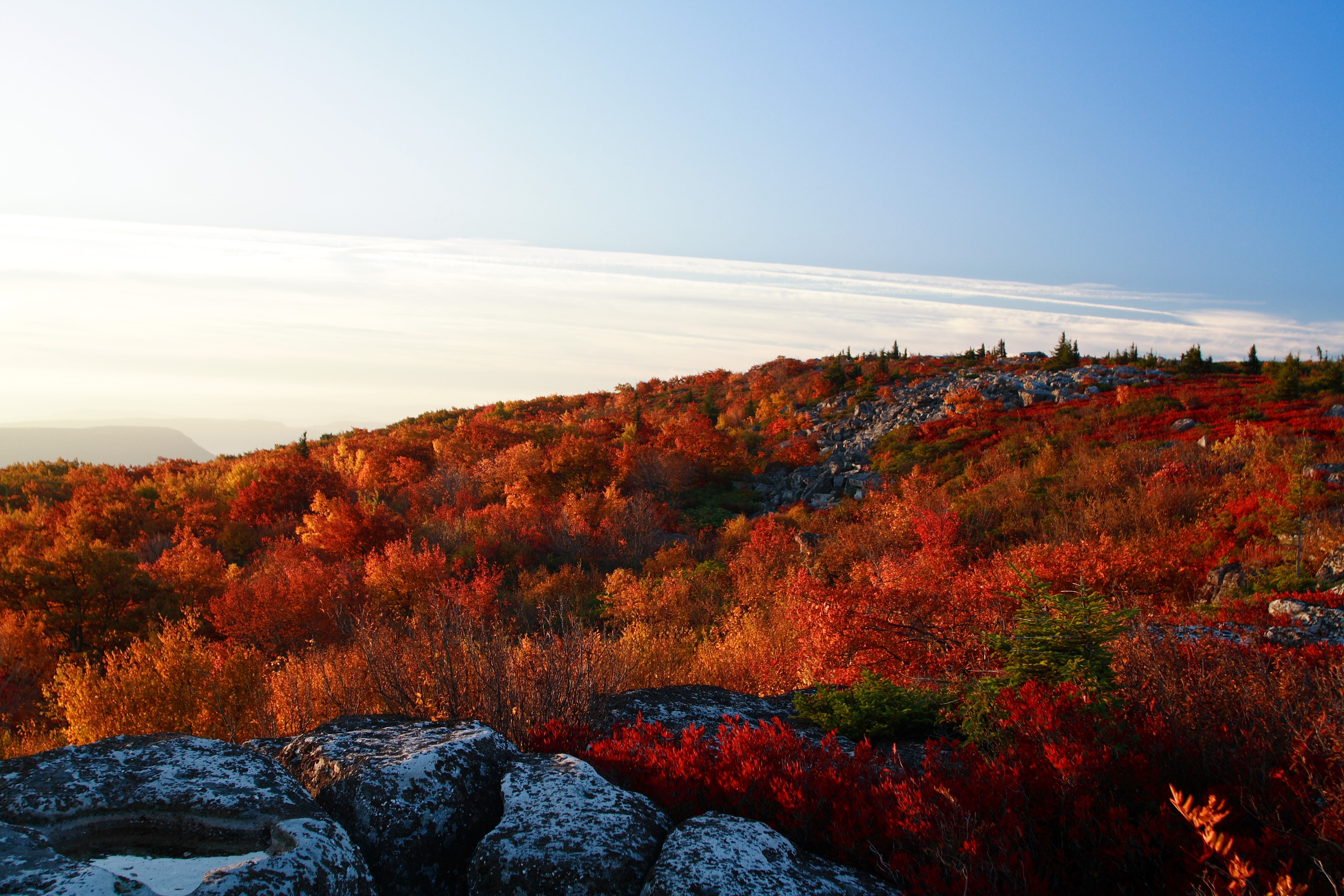 We're sure you've seen photos of Bear Rocks before. As one of the most photographed West Virginia Mountains, they've graced the front of many postcards and hiking magazines. The entire region surrounding Bear Rock is scenic. Hikers can immerse themselves in the natural beauty along a 2.4-mile long trail or head down further south. Several of our favorite hiking trails can be found in the Dolly Sods Wilderness. Along these routes, you can see plenty of unique flora and fauna. Several established backcountry campsites dot the route.
4. Red Spruce Knob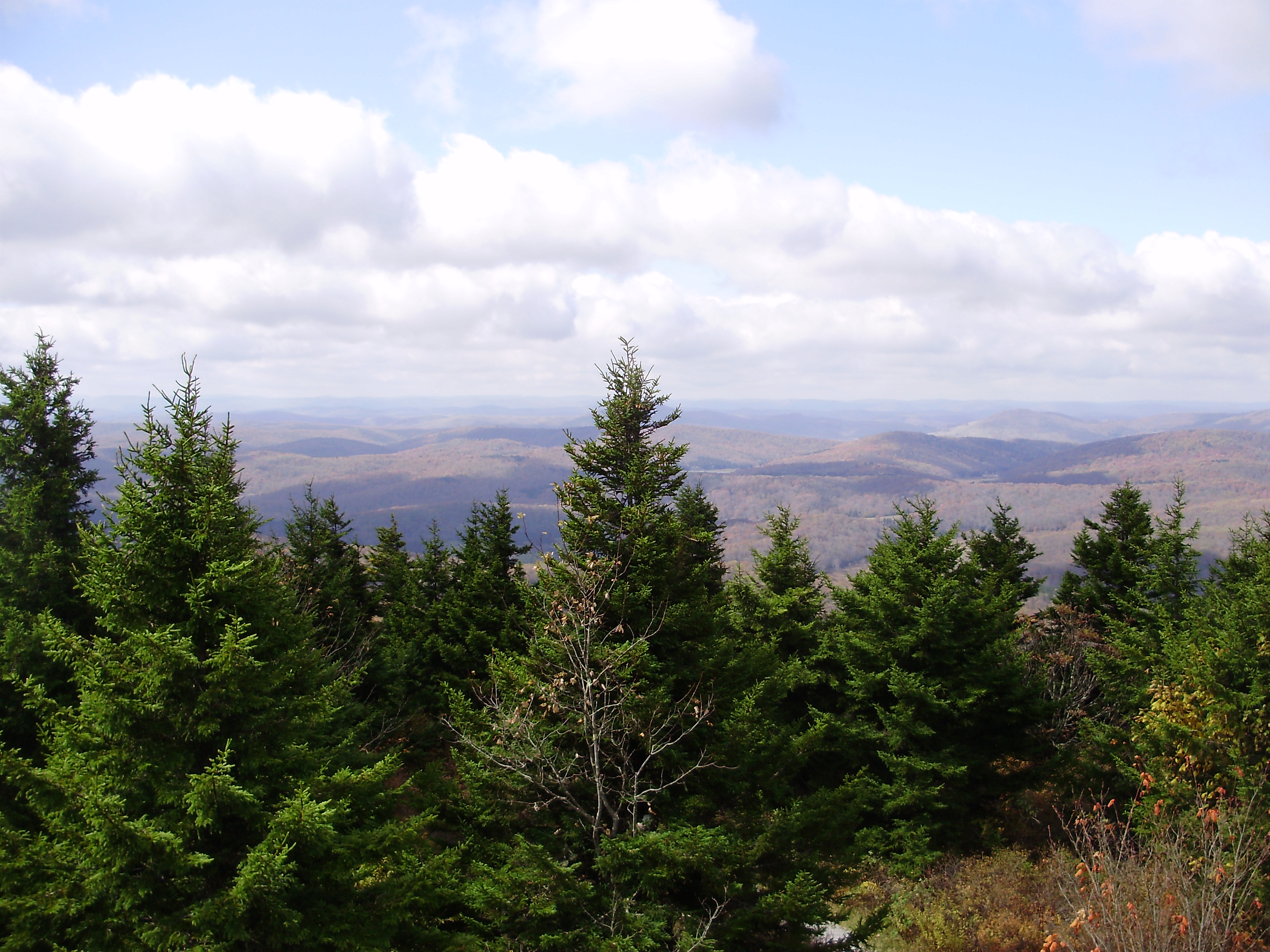 Driving along the highway, you can gain easy access to an off-road leading to Red Spruce Knob. These trails will lead adventurers through dense woods, around deep ravines, and above spectacular views. If you're lucky, you will catch a glimpse of the endangered flying Virginia Squirrel.
We particularly love that you can hike around this trail all year-long. In the winter, you can also enjoy forest skiing. For visitors spending a few days in the area, you can set up camp at Tea Creek or Dry Run sites. Backcountry camping is always an option too.
5. Cheat Mountain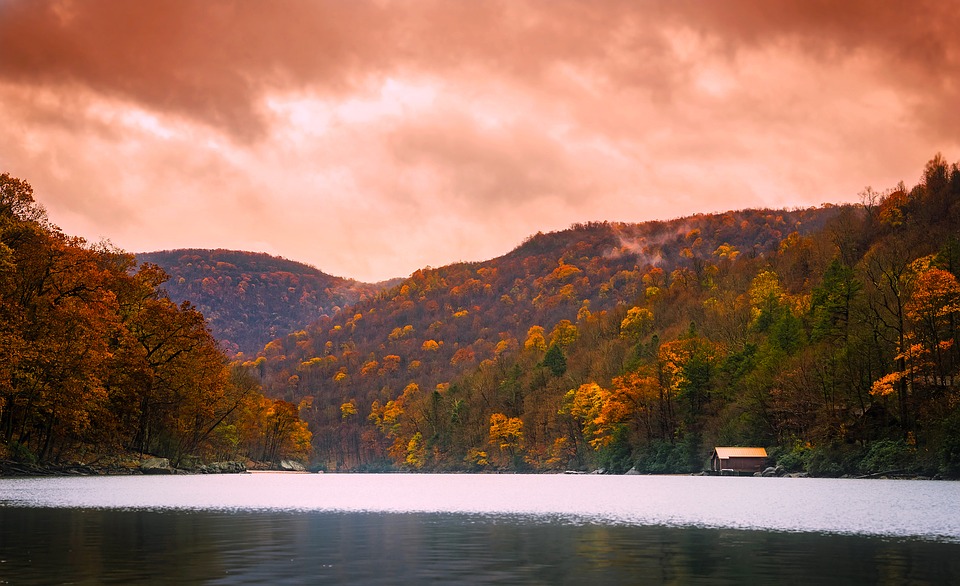 Among all of the West Virginia Mountains, Cheat Mountain offers one of the greatest challenges for the hiker. Spanning over fifty miles long and over five miles wide at points, it's easy to get lost in its vastness. Before the logging industry stripped this region of many of its forests, Cheat held one of the largest populations of red spruce trees south of Maine.
Back in 1960, Cass Scenic Railroad was established there. Today, it continues its mission to protect the area. Reforestation has been a long and ongoing project. Today, you can take the scenic railway for miles and miles. In fact, you can take it all the way to the top at Bald Knob and admire the spectacular views from the summit. The Cheat Mountain Ridge Trail is a fantastic place to look out and also offers great snowshoeing in the winter.
6. Back Allegheny Mountain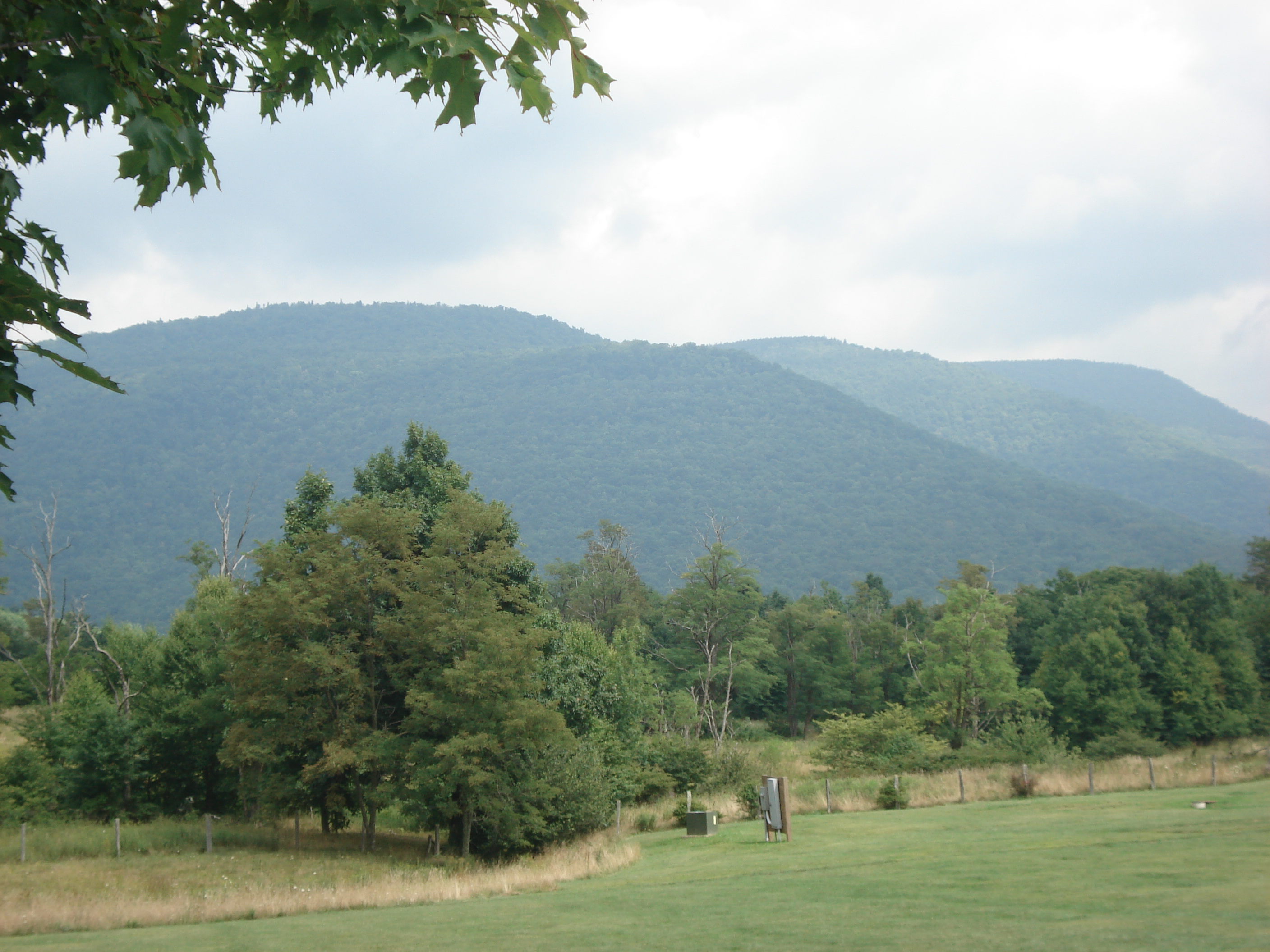 Parallel to Cheat Mountain, you'll find Allegheny. Reaching 4,843 feet above sea level at its summit, it is one of the tallest West Virginia Mountains. You'll find it located in a large spruce forest teeming with birds and other wildlife. To get the best view, take a short and steep half-mile hike to the summit and watch the sunset.
Travel south of Bald Knob by five miles and you will find Snowshoe Ski Resort. Go just a little further and you'll also find the Monongahela National Forest. The options for outdoor activities are endless. Enjoy.
7. Mount Porte Crayon
As the sixth highest peak among the West Virginia Mountains, Port Crayon is certainly a sight to see. Reaching the summit is no easy feat. You're going to have to work for the views. Start off by navigating a steep 5-mile long trail, including off the beaten path bushwacking. While this is a great challenge for experienced hikers and scramblers, we don't recommend it for novices.
But not to worry. Those who prefer easy to moderate trails have plenty of options too. If you'd rather go on a mellow hike, walk, or bird watch, we've found just the place. There are a wide variety of scenic trails offered in the Monongahela National Forest.
8. North Fork Mountain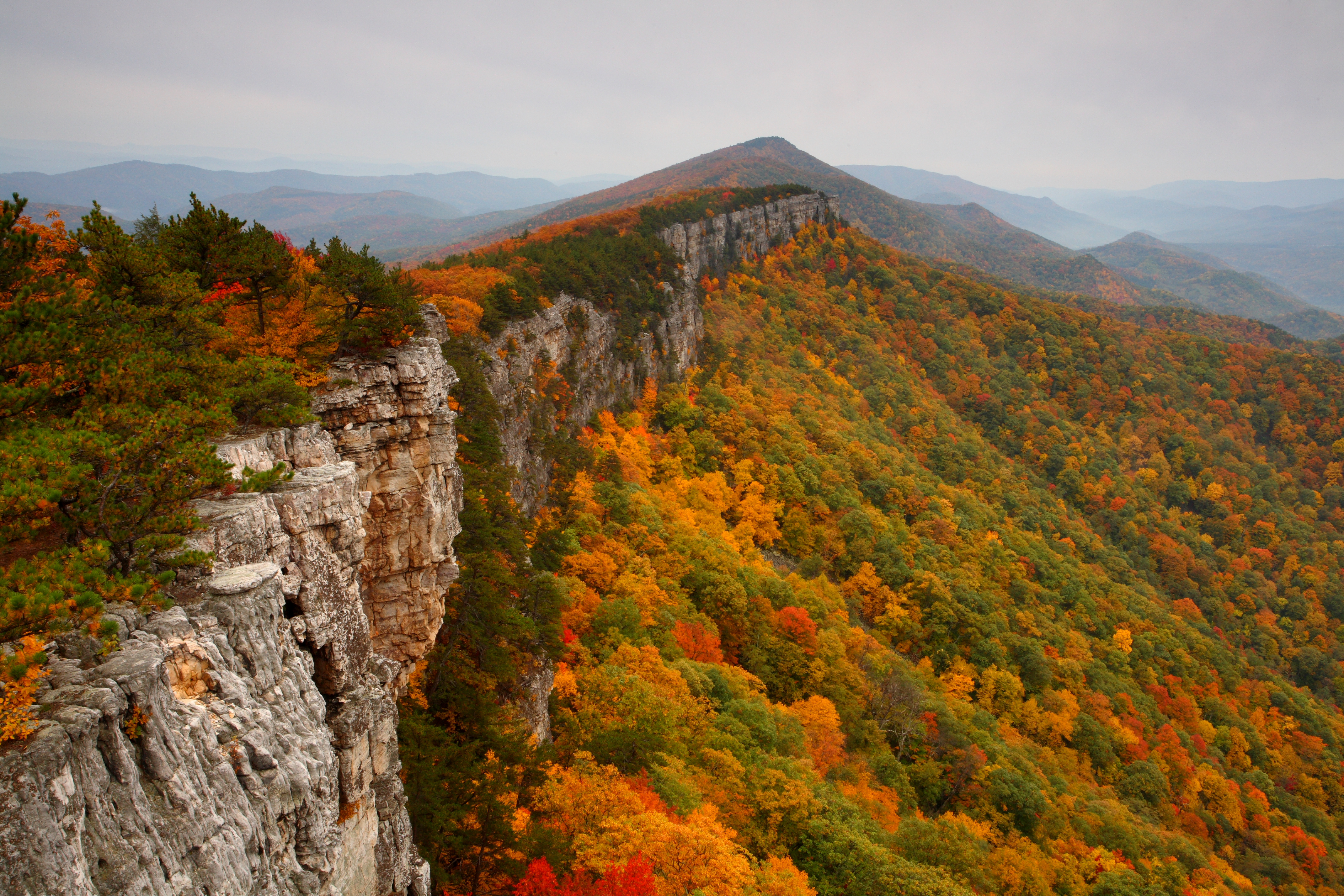 Welcome to the place of relentless views. There are so many trails in North Fork that it's hard to put all of them on a map. If you want a great view, walk no further than 25 yards out. We guarantee you'll be blown away by what you find. We were not only amazed by the trails here but also by the types of woodlands, many of them needing fires in order to grow.
The highest point stands at 4,588 feet. There are three peaks offering stunning views of the surrounding landscapes and forest below. When you're wondering where to hike, the peaks of Panther Knob, Pike Knob, and Chimney Top all present great options. If you have a few days for a hiking and camping trip, the 24-mile long North Fork Mountain Trail is one of the most scenic high elevation points in the West Virginia Mountains.
As you make your way up to the high points, the 360-degree views will not disappoint. All in all, North Folk Mountain is well worth the spot on any hiker's list of must-see summits. The trail is also a great option for adventurous mountain bikers, as well as trail runners and backcountry enthusiasts.
The only settlement you will find here is Monkeytown. This hamlet has less than fifty people. However, you will find a few vacation homes and small cabins spread out across the mountain. So, if you're looking for a secluded Henry David Thoreau-esque getaway, you've found it. And there's plenty of trails for you to explore too, 23 miles of it to be exact. Outside Magazine named North Fork the best trail in Western Virginia.
Last but certainly not least, it has been home to the defunct community "Smoke Hole," which can be found on the east side of the mountain. The former home of the moonshiner Cal Nelson, it's famous among the locals. The location became defunct in the early 20th century after dry weather brought on a major forest fire that scorched the mountain. The raging fire lasted for eleven days before it was finally extinguished by rainfall.
For some reason, the locals in Smoke Hole blamed the forest service and a few other decided to start another out of spite. This one took five days to be put out and it scorched ten square miles of land. While Smoke Hole is gone now, the remains of the watchman's tower and the tower cabin can be seen. It's definitely an interesting little piece of history in the West Virginia mountains. If you're in the area, it's worth seeing.
9. Bickle Knob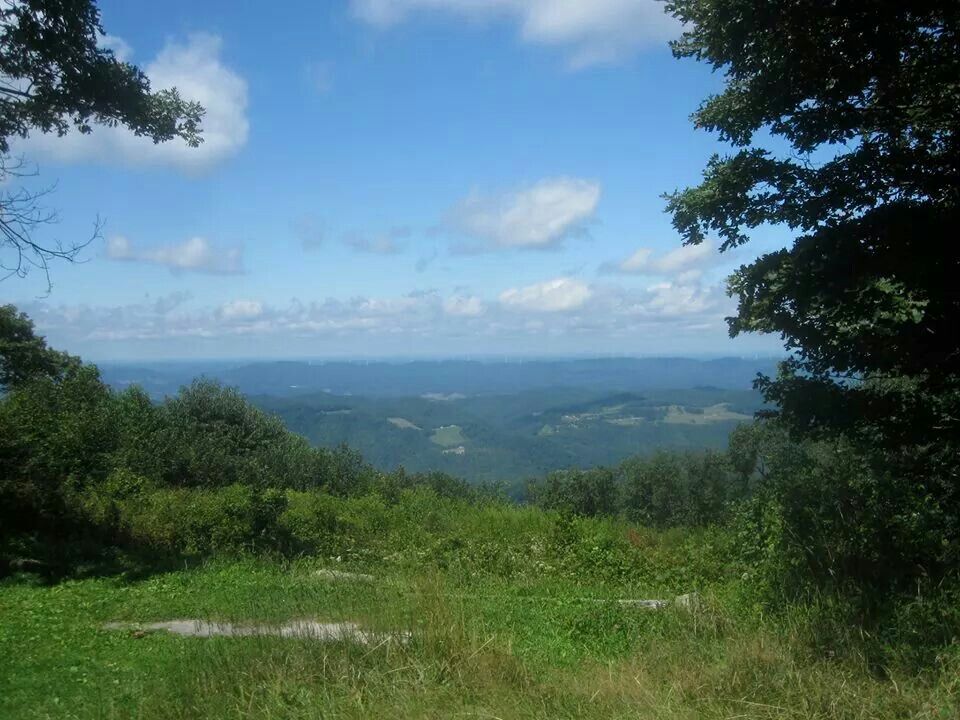 On a ridge overlooking the Otter Creek Wilderness, Bickle Knob offers some amazing views. A myriad of trailheads branch out into 20,000 acres of sheer wilderness. To get access to Bickle Knob, take Forest Service Road 91A. From there, you can take a short footpath up to the summit. Here, you'll find an old observation tower that was once a fire lookout in times past.
Just nearby, you will also find a great trail, Middle Point. Hikers who prefer more of a challenge can choose between plenty of other Otter Creek Wilderness trails. This entire area is a popular spot among locals and travelers alike, attracting plenty of visitors throughout the year. There are plenty of spots for camping, including RV sites, and some primitive backcountry camping opportunities.
Escape the City and Head Out to Explore the West Virginia Mountains
Sometimes, you just need to get away from it all. We can't think of a better way to enjoy the great outdoors than roaming around the stunning landscape of the West Virginia Mountains. Which one of the locations on our list would you like to visit the most? Let us know in the comment section below.
Common Questions
Are you interested in seeing more places to explore on the east coast? Check out these other travel articles on places to visit:
Questions and Comments
Do you have any questions or comments for us? If so, feel free to leave us a message below. We will be sure to get back with you soon.
Related Article: What to Do in Philadelphia: 8 Activities, Hot Spots, & Hidden Gems