Your honeymoon is the ultimate romantic getaway trip, so make it count.
Honeymoons are trips that are meant to be extravagant. There are certain things people expect to come from a honeymoon trip. They want to let go and allow themselves to be at peace. They want gourmet food and fun entertainment, as well as plenty of opportunities to relax and unwind. This is the time to leave all cares of the world and simply enjoy your love. People spend years dreaming up the perfect honeymoon with their love.
After the wedding, all you will want to do is rest and recuperate from all the planning, the merging of two families, and the craziness that ensues before and during a wedding. This is the time to sit back and enjoy being a newlywed, a time to enjoy each other. These resorts are love experts and their mission is to make sure you and your spouse are able to do just that. From spas to all-inclusive honeymoon resorts that take care of everything for you, you will want to check out these 5 honeymoon spots if you are looking to take the perfect romantic honeymoon trip.
Best Jamaican Honeymoon Resorts
1. Couples Negril
Couples Negril is an all-inclusive resort that has everything you can imagine in one place for you to experience on your honeymoon. First, there is gourmet dining that brings the best of Jamaica's food to you. These are seafood rich dishes that are created by incredible chefs. The next perk of this all-inclusive resort is the unlimited drinks! No matter where you are on site, the pool, dinner, or when you first arrive at this couples resort, free drinks are here for you. They are premium brands as well, so this means you will be drinking only the best throughout your stay! Scuba diving is the next thing included. There is diving fun for all types of visitors. Regardless of if you are a pro or a newbie, these certified instructors make your time as fun as possible while you enjoy the deep Jamaican seas.
Next up are exciting cruises that sail every evening, included in your package. If you are trying to see that beautiful Jamaican sunset, this is the activity to do! There are all types of water sports like sailing, snorkeling, kayaking, paddleboarding, and waterskiing. There are even more options than these, and they are all free to enjoy on your honeymoon! The entertainment every night is always a blast to enjoy.
Come Experience Bliss
Take a reggae dance class or sing songs with other couples around a bonfire on the beach. Regardless of what you enjoy for entertainment, there is something for you here. Honeymoons are the best time to relax and unwind with the one you like the most. There is not a better way to do this than to enjoy a spa experience! Visit The Oasis Spa Villas, which is at Couples Tower Isle. It is all-inclusive and you can enjoy unlimited spa services! There are even private villas and pools here.
This hotel has four resorts to choose from. Come and celebrate your union at one of them! From the moment you step on site, you will be showered in so much love. In your rooms, there are bottles of sparkling wine, couples massages, and even rose petals and flowers to appreciate. As a honeymooner, there are so many packages to choose from at this resort. You can set up a romantic time beforehand to relax and unwind from the wedding stress and enjoy newlywed bliss. What better place to do this than in the beautiful island of Jamaica?
2. Sunset At The Palms Resort
Sunset At The Palms Resort is a different kind of way to enjoy a resort. This resort has the same incredible 4.5 rating as our last, but it is unique. This one is cozier and less traditional. Here, you are experiencing luxury treehouses that are nothing short of magical. If you are truly looking to escape this world and enter into one of serenity, look to further. This is the perfect retreat. There is nothing like Sunset Resort.
There are so many activities here to partake in that are unique to anything you will find elsewhere. you and your new spouse can enjoy taking a cooking class or bar tending lesson, all Jamaican inspired of course. Enjoy the traditional Jamaican tourist activities such as snorkeling, kayaking, windsurfing, or maybe adventure on an excursion in other places in Jamaica. There are water boars available if you are looking to get busy by exploring the beautiful blue seas.
If you are simply looking to stroll across the beaches of Jamaica as a newlywed, you will find your utopia at Bloody Bay. The sand here is basically untouched, as it is for private beach club members only. This is the beach where you can enjoy all the activities we listed. If you are looking to go off-site, you can take a day trip of your choosing. Are you guys into canoeing or horseback riding? there is all of this and more at this resort. And the best part is the welcome you will receive when you get back of a hot tub and swim-up bar to help you unwind!
Club MoBay's VIP Service
If you are looking for all-inclusive packages to make your honeymoon as smooth sailing as possible, look no further than Club MoBay's VIP Service. This is top of the line importance. As soon as you get off of your plane, you will experience all being part of this club has to offer. Some of these services are greetings by escorts when you arrive in Jamaica to make the nightmare of customs a breeze.
You will have a representative make this go smoothly for you. Once you are through, enjoy the lounge that includes the best Jamaican food and drinks as you wait. You will not regret choosing to be part of this club when you are able to arrive stress-free after experiencing the stress and excitement that comes with your wedding day. This resort truly has thought of it all when it comes to accommodation. They know how to make their guests comfortable like no one else.
Best Fijian Honeymoon Resorts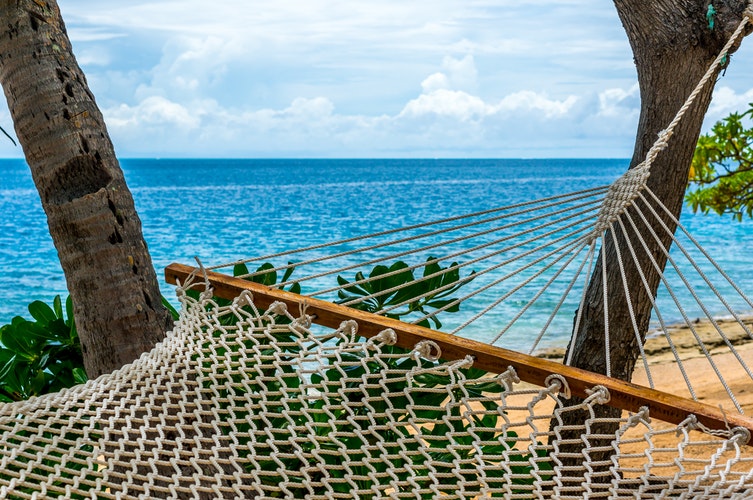 3. Tokoriki
Tokoriki is one of Fiji's best honeymoon resorts. Here, you will encounter all luxury. In order to prove this, Tokoriki stands as the "most awarded adults-only boutique island resort". This resort exudes hospitality that is unmatched. They are for you down to the smallest detail. At the resort, you can get unlimited cafes, take a day trip to their private beach, dive, snorkel, or lounge by the pool.
The youngest you can be is 16 to visit this resort, so prepare to be in a completely mature environment with no children in sight. The incredible hospitality is in every single employee here. Their motto Is "arrived as a visitor and left as a friend". Everything from the warmth of the service to the conversations you'll give with staff will show you true hospitality that Fiji herself exudes. The architecture and design here are modern while also carrying the Fijian authentic charm.
Dining here is the experience of a lifetime. The meals are inspired by Asian and South Pacific foods. The chefs here make sure to create beautiful, seasonal and local produce dishes. They are sure to adjust based on any dietary restrictions. Here, you will be tasting the island by getting the most authentic experience possible. On Wednesday's, you can even taste Fiji in all its tradition and cultural glory, Eating out on the dining deck and soaking in the incredible sights is truly one of the highlights of choosing this resort.
Romance and Happiness
If you are looking for first-class romance, Tokoriki has mastered it. They have even been given the honor of being awarded #1 Top Romantic Resort in Fiji. There is no doubt they are here to create a space for love. They have an onsite romance coordinator who creates picture-perfect scenes for you and your new husband or wife to step into, just like something out of a movie. From the dinners to the scenery, this resort screams romance.
Did you know Fiji is known for being the happiest place in the world? You read that right. And this may be the exact correlation between creating romance, causing you to be the happiest you've ever been. Not only will you be in your own world of love, but you will be taken into all Fiji has t offer through their happy and joyful culture and traditions. Enjoy all this resort has to offer from spa treatments to incredible meals, to the pure happy hospitality. This is one of the best honeymoon resorts you can choose in the world, their awards will attest to this.
4. Likuliku Lagoon Resort Fiji
Likuliku Lagoon Resort Fiji is most famous for being the only resort in Fiji with water bures that are authentic. This resort is owned by a family from Fiji, which means your experience will be true to the culture and authenticity of this beautiful place. Their pride and joy is the simple yet profound beauty if nature. They have kept everything authentic, from the cultural experience to the actual environment. The style and layout of this resort are traditional Fijian. When you look at this resort, it looks like an "ancient village". This is because the family that runs this resort knows the best way to give those visiting the most wonderful experience by being true to your roots and embracing all your culture has to offer.
If you are wondering about the activities this resort has to offer, look no further than the Tatadra Spa. This spa uses natural "Pure Fiji" products while lulling you into the most relaxed and tranquil state you have ever experienced. Some of the most unique activities include their walking trails where you can take a walk along the beaches and other areas in order to take in the views with your love. You can take a village trip where you will get to meet the locals and or even experience a traditional church service where you can enter into the beauty and incredible culture Fiji has in its religious beliefs. Another incredible excursion is the Island Hopping option where you will get to tour so many different islands and truly see all the beauty there is to see here.
More Activities!
You can enjoy the Honeymoon island, which is a private island that takes a boat ride to get to. It is protected by nature and is meant for one thing: couples to enjoy the untouched beauty of nature together. If it does happen to rain on your honeymoon at this resort, you can learn how to weave a basket or learn about the Fijian culture, as well as many other things. They have you covered for every occasion, even rain. Another fun activity is the Kava Ceremony, where you can enjoy drinking Kava while learning about the plant and the tradition involved with it. There is so much here to partake in, and we have not even scratched the surface. If you are looking for a one of a kind experience on your honeymoon, Likuliku Lagoon is the perfect place for you and your sweetheart.
Best Mexican Honeymoon Resort
5. The Grand Velas Riviera Maya Resort
The Grand Velas Riviera Maya Resort in Mexico is all you could ever ask for, as that is why it is the only Mexican honeymoon resort on this list. This resort is the embodiment of what it means to be completely all-inclusive. It is luxury at the next level. Unwind at their Holistic Spa. This experience is more than just a good massage, but a total wellness endeavor. it is so incredible, it was named on Forbes' Most Luxurious Spas in the World list. There is everything from soothing massages, or therapies for your skin, to holisitc rituals that are made to treat even cancer.
This Spa is a certified Wellness for Cancer center, and that means the staff is so good they are able to help those suffering from this terrible disease. When they say beyond all inclusive at this resort, that is because they anticipate your needs before even you do. The suites here are pure heaven, the food is five star, the things to do are endless. You can enjoy a jungle or a sea, a bar or a bistro. The concierge and room service is 24-seven, which means they are truly there for you as much as you could possibly need.
The Three Experiences
There are once in a lifetime unique experiences here, and not just a few, but three of them. The first is made for romance. This is the Grand Class Experience. This resort experience is specifically made for the honeymooners. The infinity pool and privacy of the terraces will prove this to you.
Next up we have The Ambassador Experience. If you have children that you are bringing along, though this may be rare for a honeymoon, this experience will make it easy and fun. There are a kid and teen clubs that your kids can enjoy while you are away experiencing romance. Next up we have The Zen Grand Experience. This third experience is the perfect solution to all that post-wedding exhaustion you need to take care of.
As a couple, experience serenity and rejuvenation. This is where out can enjoy the Mayan Jungle, and even enjoy a Koi Pond. There is a jacuzzi tub in order to completely relax as well as so many detailed accommodations that will give you the most calming experience possible so you can recuperate from the wedding and enjoy one another. These resorts are truly once in a lifetime places to experience, choose one and be confident that you will be entering the time of your life.
6. Le Blanc Spa Resort
An adults-only, all-inclusive resort in the northern part of Cancun's Hotel Zone, Le Blanc Spa Resort exudes a modern feel with its sleek architecture and neutral-toned color palette. Each of Le Blanc's suites features a Keurig coffee maker, a two-person whirlpool tub, an LED TV, BVLGARI toiletries and butler service. When booking your room, be sure to request a higher floor and an ocean-facing suite – according to recent visitors, the splurge affords spectacular views and extra quiet that are well worth the nightly rate. If you can tear yourself away from your digs, check out the links on the nearby Moon Palace Cancun's Jack Nicklaus Signature course. Or perhaps you're better suited to a day at BlancSpa, where you can indulge in a massage or hydrotherapy session. You can also catch some rays along the pool or claim a spot on the beach. When hunger sets in, take your pick of Le Blanc's four restaurants or relax in your accommodations and order room service (available 24 hours).
Neutral color palettes with pops of dark brown are found in all of Le Blanc Spa Resort's accommodations. Standard room amenities include two-person whirlpool tubs, stocked minibars, Apple TVs and French balconies with lagoon or resort views. In suites, travelers can enjoy ocean vistas. For additional living space and furnished balconies, guests can upgrade to the Royale Governor Suite. And in all rooms and suites, visitors have access to 24-hour butler service.The all-inclusive, adults-only Le Blanc Spa Resort is located approximately 9 miles southeast of central Cancun in the city's Hotel Zone. Though a few shops and restaurants sit within walking distance of the resort, travelers will need a car to get to the bulk of the region's boutiques and eateries, which can be arranged through the property's butlers. A private white-sand beach can also be found on-site. Area attractions like the Museo Maya de Cancún and El Rey Zona Arqueológica's ruins sit less than 6 miles to the south.
Four restaurants and six bars and lounges are available at Le Blanc Spa Resort. For French-inspired fusion fare, the resort offers Lumiere, a fine dining establishment known for its seven-course tasting menu. At BlancInternational, guests will find a breakfast and lunch buffet and a la carte steakhouse and Mexican dishes for dinner. BlancItalia offers seasonal Italian cuisine in an upscale atmosphere, and at BlancAsia, diners can savor top-notch Chinese, Japanese and Thai specialties for dinner. Bar offerings include two swim-up pool bars, a beach bar and a lobby lounge.
The spa at Le Blanc Spa Resort features 19 treatment rooms, including four master suites with hydro tubs, three couples suites and a suite with a Vichy shower. Hydrotherapy facilities like a sauna, a steam room, warm and cold plunge pools and a Jacuzzi are also available and are free to access when enjoying a spa treatment. Spa offerings include massages, facials, body scrubs and wraps and hair and nail services. Specialty treatments like fish spa experiences with garra rufa fish, hot stone massages and diamond facials are offered as well.
Don't stress on your honeymoon, let one of these resorts pamper you both.
Will you choose to honeymoon at a resort that is all inclusive? are you looking for one that owns a private island? Are you in the market for adults-only resort to take this life-changing vacation? Regardless of what you are looking for as you set out on your one in a lifetime vacation, your resort will make or break how incredible or lousey your honeymoon is. It is no small thing to plan a honeymoon trip. For most people, this will be their most expensive and exciting trip ever taken.
As we explored these three places: Jamaica, Fiji, and Mexico, we hope it has made you ponder all they have to offer. If you are looking for beautiful beaches, clear waters, perfect weather, and resorts that know how to put you and your new spouse into the most relaxed mood possible, these are for you. Your honeymoon is not a time to be stressed, and you can guarantee pure tranquility when you choose one of these 5 best honeymoon resorts.