Prepare for your trip to Africa by making sure you have all the proper safari clothing you'll need.
Just booked your first African safari? You must be through the roof! There is nothing quite like a safari trip. And if you've never been to Africa before, you're in for a real treat. This will be an incredible way to not only see the beautiful landscapes and great African spectacles, but you'll also be exposed to a variety of wildlife you've never seen before. A safari vacation is a wonderful way to broaden your horizons, open your mind, and add to your lists of cultural experiences.
But if you've gone as far as to book an African safari, then you probably know how much preparation lies ahead. Especially when it comes to your safari clothing and gear. If you just did a Google search on "safari clothing" and got overwhelmed by all the options and check lists that popped up – don't panic just yet! Yes, safari clothing and gear can be pricey. But that doesn't mean you need to spend thousands of dollars on it.
Don't Overthink It
Try not to overthink packing. And definitely don't purchase expensive safari clothing that is too flashy and will make you stand out. It is better to blend in, so neutral toned clothing is best. Think beige, brown, muted greens, anything that resembles an African landscape.
We've put together a one-stop guide on packing for your safari. We'll discuss the best materials to purchase, how to dress for the weather, and give some suggestions on brands to consider.
Safari Clothing: An Overview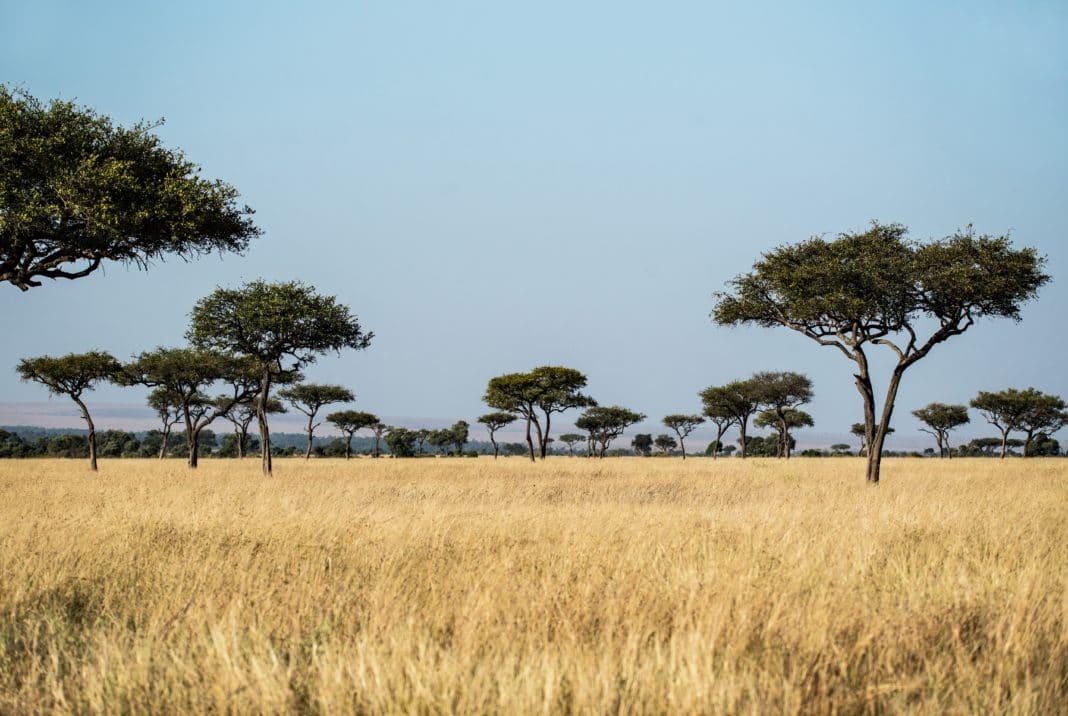 An African safari is a casual affair. So there's no need for you to pack that diamond necklace and Nordstrom ballgown. The goal on a safari is to blend in and be comfortable. So the best clothes to pack are loose-fitting and lightweight. You will want clothing that will keep you cool and will dry easily if you get caught in the rain, or when you inevitably sweat.
You're going to Africa. It's going to get hot. But depending on the area and the time of day, temperatures can drop considerably. So make sure to pack at least one good, warm fleece or jacket to wear during the evening or early morning drives. When night falls, temperatures will seriously drop. So you will definitely want to wear long sleeves, long pants, and thick socks. Not only will these bits of safari clothing keep you warm, they will help ward off mosquitos.
However, we advise that you wear long sleeves and pants during the day, as well. We know that it can get hot. But covering your body is the best way to protect yourself from the sun and any insects flying around (trust us, there will be a lot of bugs!)
Colors To Wear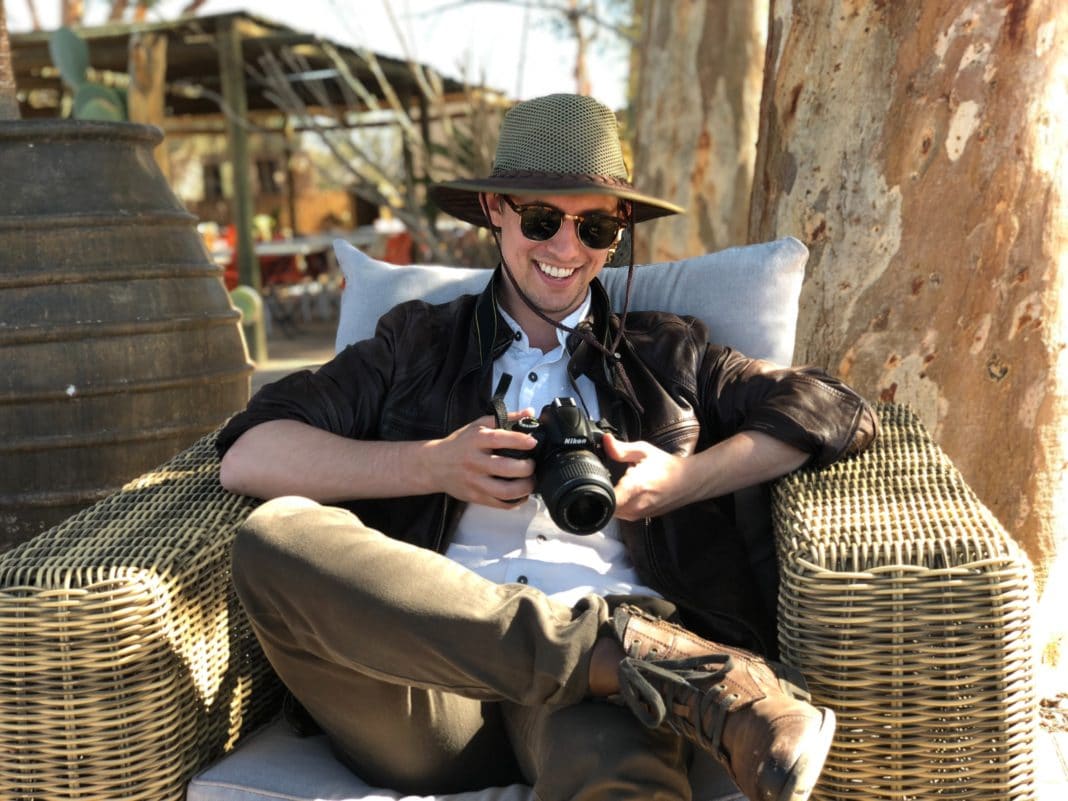 When it comes to colors for safari clothing, pick neutral tones over brighter shades for optimum camouflage in the bush. These colors will help you blend in to your surroundings, which is especially important when you are walking around during the safari.
White and black are okay colors to wear when you are driving around. But avoid wearing white and black clothing when walking around. Though these two colors may seem neutral, they will make you easily stand out in the bush. And that could potentially attract unwanted visits from nearby wildlife.
Furthermore, depending on where in Africa your safari is located, different colors can be dangerous for different reasons. For example, some areas of Tanzania, Kenya and Zambia are home to tsetse flies. This species of flies carry "human sleeping sickness," more formally known as African trypanosomiasis. Not only could being bit by a tsetse fly make you sick on your safari, but their bites can also be extremely painful. And these flies just so happen to be attracted to black and blue clothing. As a safety tip, you will probably want to wear insect repellant on your shoes, too.
Materials To Consider
First things first: when you are going on a safari, it is crucial to layer your clothing. As we said before, temperatures will range on your safari from hot during the day and cold at night. Therefore you will want to wear fabrics that can easily breathe during the day that will dry quickly. But you also want these materials to be able to keep you warm at night.
One great way to layer up on a safari is by wearing a long sleeved dri-fit shirt during the day and keeping a light jacket, fleece, or windbreaker on hand. That way you will easily be able to put it on during the day if you need it. And it will be there when you are cold and need to warm up at night.
And while you may feel more comfortable to purchase cotton safari clothing, know that you will sweat if you do. Even though breathable synthetic materials can be more expensive, they are well worth the price in the long run.
What Makes For Great Safari Clothing?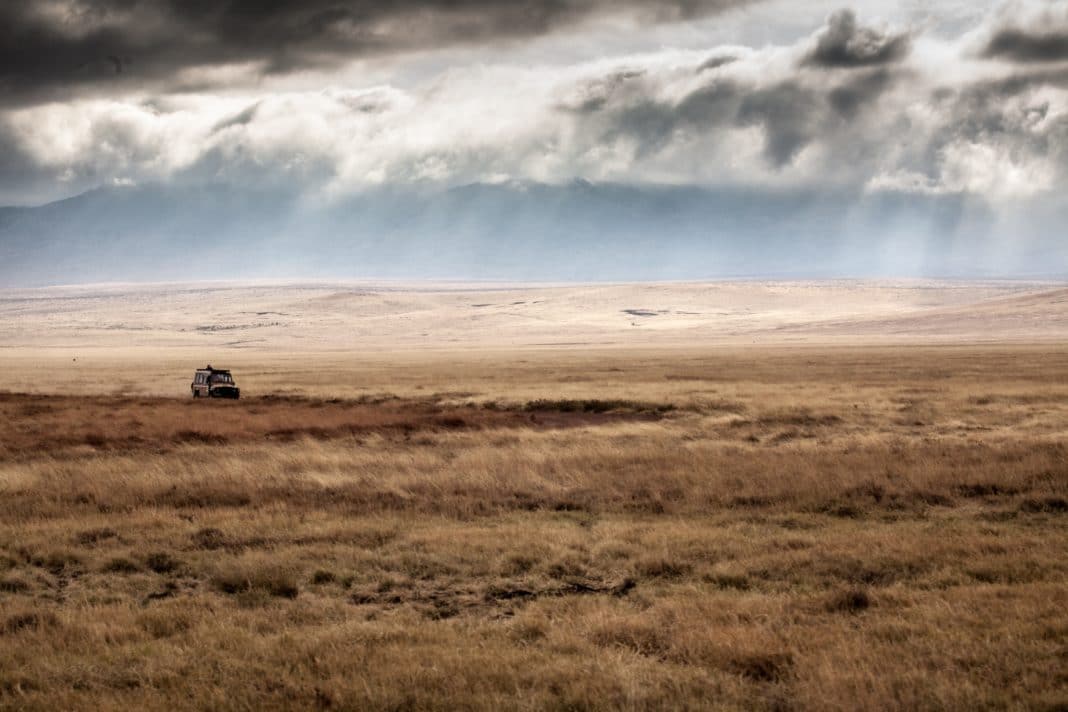 When you go on an African safari you want to make sure your clothing has a decent look and is comfortable. So try to keep these four factors in mind when shopping around for your safari clothing.
1. Comfort
With limited space in your backpack and on bush flights, you will want to pack safari clothing that can be worn multiple times. AKA, do not overpack. And because you will be wearing these clothes multiple times (and for very long days) you want to make sure that they are comfortable.
2. Versatile
Because it is our goal to pack light, you will want your clothes to be versatile for multiple safari situations. So be sure that your safari clothes are suitable for morning drives, walking around, and nighttime wear. This is why we advise you don't pack black, white, or blue clothes that are not appropriate for walking around.
So if you find you are going to bed with at least one article of clothing you woke up in, don't be alarmed. This is normal on an African safari. And chances are other people are doing the same thing.
3. Durable
You will be outside nearly all day, every day. And you will be very active during the safari as you move from place to place. So you will want to have well-made, durable safari clothes that will hold up with some wear and tear.
The African bush can be really hard on clothes. So do not skimp and buy cheap materials if you know they won't last. It can be tough sometimes to get yourself to purchase a more expensive piece of clothing, especially when you're already spending so much on the trip. But trust us. It will be worth it to spend more on quality, durable safari clothes so you don't have to deal with ripped outfits during the trip.
4. Compartments
It can be useful to have extra pockets on your safari clothing. They come in handy for storing things like chapstick, kleenex, sunscreen, etc. Plus, this way you don't always have to carry a bag around with you to keep these things on hand.
Where In Africa Are You Going?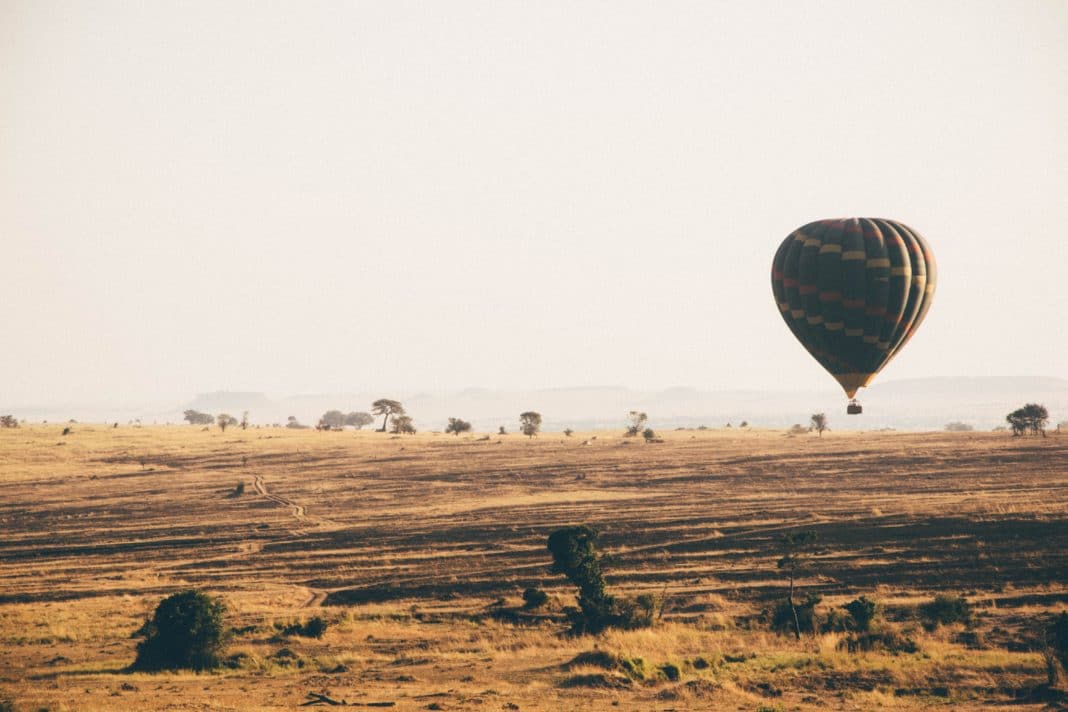 As with most continents, the weather will vary depending on the region. Therefore, your packing list will look a little different for a safari in South Africa than a safari in Central or East Africa.
While a lot of the safari clothes on these two lists will overlap, it never hurts to do the extra research on what you will need for the particular region you are traveling to.
Central and East Africa
Central and East Africa covers Kenya, Tanzania, Zanzibar, Uganda, Rwanda, and Burundi. Fun fact: up until the 1980s, East Africa was the preferred safari destination.
Both parts of Africa offer beautiful landscapes. If you are going to East Africa, you will have the treat of seeing Tanzania's Mt. Kilimanjaro, Ngorongoro Crater, the Serengeti Plains, the montane rain forests of Uganda and Rwanda, Kenya's Maasai Mara, and many other beautiful sites.
The weather is Central and East Africa tends to be more temperate year round. In fact, weather in these regions is often referred to as "never ending spring." However, morning game drives can still be chilly. So it is a good idea to still wear convertible pants and keep a light jacket on hand. And always be prepared for a little rain.
Packing List For Central and East Africa
Compression socks
Undergarments
Short sleeved shirts (2)
Quick-dry long sleeved short (3-4)
Pants (2 convertible pairs)
Shorts (1-2)
Rain jacket
Sun hat, or
Safari hat
Athletic socks
Bathing soot
Safari boots
South Africa
South Africa covers Namibia, Botswana, Zambia, and Zimbabwe. Temperatures and climates vary much more in South Africa than in East or Central Africa. During the summer, temperatures in South Africa can be brutally hot. And in the winter the temperatures can feel freezing when your making your morning and evening drives. It's common for first-time safari goers to pack for warm weather without realizing just how cold South Africa can be.
But that won't happen to you! You're going to be prepared by packing plenty of layers. Packing layers will be even more important for a South African safari than an East or Central African safari.
Packing List For South Africa
Wool socks
Athletic socks
Pants (2)
Quick-dry long sleeved shorts
Short sleeved shirt
Jacket
Undergarments
Warm hat
Shorts (1)
Bathing suit
Sandals
Safari boots
Sun hat, or
Safari hat
Temperature Table For Reference
| | | | | |
| --- | --- | --- | --- | --- |
| Location | Ave max temp | Ave min temp | Wet Season | Dry Season |
| Kenya | 25°C | 10°C | Nov-May | June-October |
| Tanzania | 26°C | 16°C | March-May | June-October |
| Zambia | 26°C | 12°C* | Dec-March | June-August |
| Botswana | 28°C | 10°C* | Nov-April | May-October |
| South Africa (Kruger) | 27°C | 9°C | Dec-April | May-November |
Safari Clothing Packing List: The Basics
These are the basic pieces of safari clothing you will want to bring on your trip. One of the most important rules to keep in mind is to not overpack. You do not need as much clothing as you might think. So do your best to practice minimalism as you pack!
Also keep in mind that you may not be able to wash your clothes during the safari. Try to figure out ahead of time whether or not your safari camp or lodge offers a laundry service. If not, it will be even more important to purchase clothing that will last for multiple wears.
T-Shirts
If you are embarking on a 7 to 10 day safari, then 3-4 t-shirts will be enough. Again, you will want to pack plenty of long sleeves (especially if you are going to South Africa during the winter!) But it doesn't hurt to have a few short sleeved shirts on hand.
Here are a few safari shirts that we recommend:
For Women
1. ExOfficio Women's Bugsaway Breez'R Shirt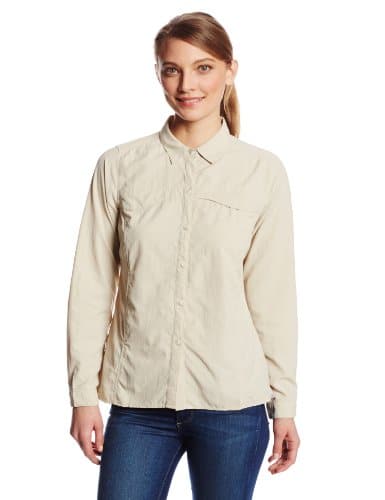 Credit: Exofficio
This ExOfficio t-shirt is both insect and sun repellant. And these are two very important qualities for safari clothing to have. This shirt also features Flow Thru Ventilation, which will help keep you cool during the safari. It also has a UPF 30+ Sun Guard in the ripstop nylon and insect shields to repel the insects. You will be very grateful for this feature when you don't have mosquitos biting you every chance they get!
2. LE3NO Women's Lightweight Sleeveless Military Anorak Vest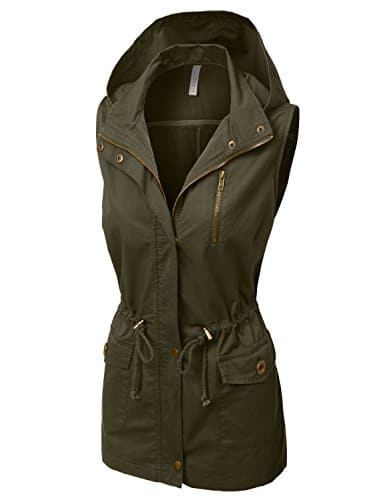 Credit: LE3NO
This LE3NO vest (or a vest similar to it) is a great piece of safari clothing. As you can see, it covers all the basics. It is lightweight, can be layered, it's versatile, and the vest has many compartments to it for storing random toiletries and knick-knacks.
For Men
1. Columbia Sportswear Bahama II Long Sleeve Shirt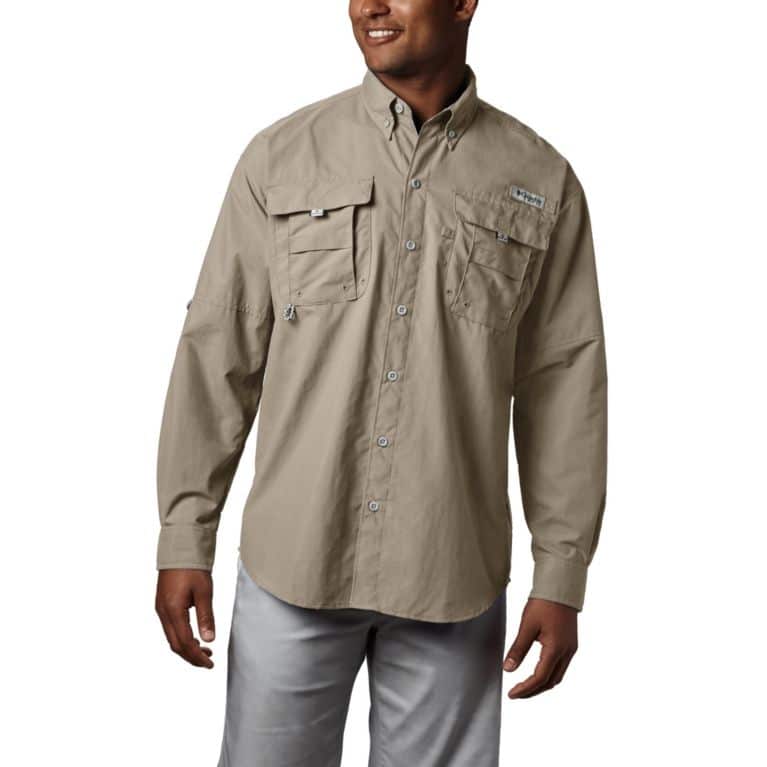 Credit: Columbia
This Columbia shirt for men has just about every feature you will need on your African safari. It is lightweight, its nylon material dries fast, the design will keep you cool, and the shirt also protects against UV rays. Plus, the mesh-lined back allows air to come in and out, which will help keep you cool during your trip. This is a great piece of safari clothing.
2. Hanes Sports Men's Cool DRI Men's Performance Tee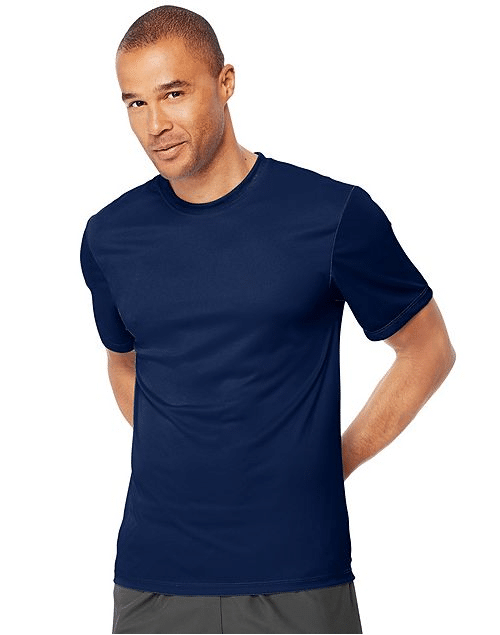 Credit: Hanes
This Hanes dry-fit t-shirt is a great piece of safari clothing for layering. It is lightweight, comfortable, designed to keep you cool and dry quickly, and comes in a variety of colors that are suitable for a safari.
Pants And Shorts
Keep in mind that you will be very active during the safari. Therefore we suggest you purchase pants and shorts that are easy to move in, durable, and lightweight. Think practical, not fashionable.
Here are a few great options for men and women to look into:
For Women
1. prAna Women's Convertible Pants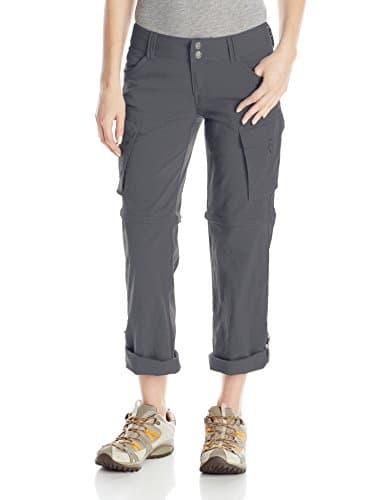 Credit: prAna
These pants are lightweight, stretchy, comfortable, and long lasting. And as an added bonus, they're also actually pretty cute. But what we love most about these prAna pants is that they can be made into shorts. Versatile safari clothing is key to successful packing. So we highly recommend looking into these pants for your trip!
2. Columbia Women's Saturday Trail Shorts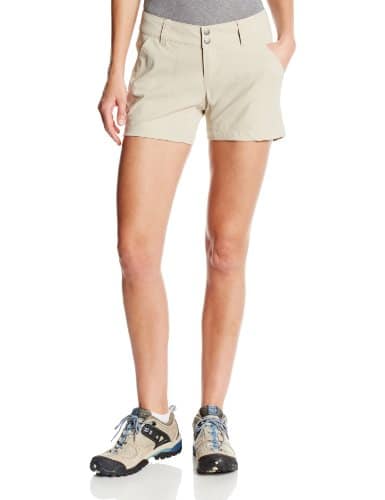 Credit: Columbia
These awesome shorts from Columbia are lightweight and protect you from UV rays. The shorts are nylon, which breathe easily, and have mesh pockets, which also allows for a little breeze to pass through. And they have a few pockets, which you know we love to see in safari clothing.
For Men
1. Columbia Men's Silver Ridge Convertible Pants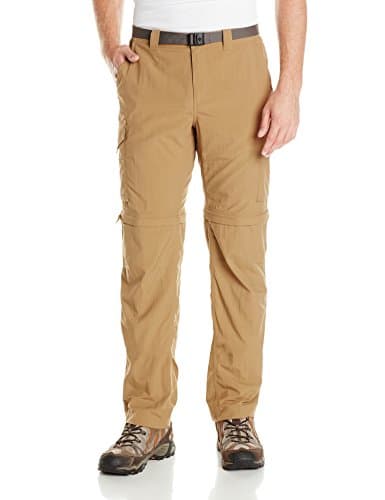 Credit: Columbia
Columbia is a great brand to look into when searching for safari clothing. We have used at least one bit of Columbia gear for just about every trip we've ever been on. These pants have everything you need for your safari. They're practical, UV protectant, convertible, and are vented for breathability and comfortability. AND they can be made into a pair of shorts. What's not to love about them?
2. TRU-SPEC Men's 24/7 Polyester Cotton Rip Stop
Credit: TacticalGear
These are a quality pair of shorts to bring on your African safari. They are extremely well made. Which as you know if one of the most important features for safari clothing to have! They will not rip easily as you are foraging through the bush. And if you only opt to bring one pair of shorts, these ones are sure to last you through the trip.
Safari Hat
We don't need to tell you how sunny it is going to be during your trip. That's why an essential piece of safari clothing is a good sun or safari hat. There are so many great options out there. But here is one of our favorites:
Columbia Sportswear Bora Bora Booney Sunhat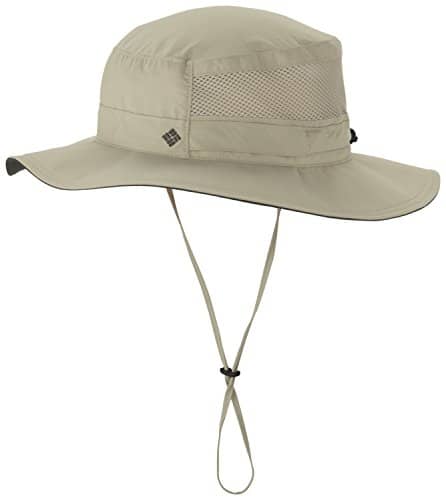 Credit: Columbia
This hat Columbia is a great option for both men and women. If you are hesitant to wear a hat in fear you might get hot, you won't have to worry about that with this product. The breathable material easily allows heat to escape through the hat. And the wide brim will add extra protection for your eyes from the sun. Though we still advise wearing sunglasses, and plenty of sunscreen!
Extra Items To Consider
Again, the weather in Africa can be unpredictable. Therefore you may want to consider packing a few extra items in your bag in case of cool climates:
Warm hat (or a beanie)
Gloves (fingerless or full)
Scarves
Sunglasses (you will definitely want these!)
Buff (for your hair, and to keep you cool)
Clothing Items To Avoid Packing
We want you to pack light. And to do that, you might want to know about a few pieces of clothing that you absolutely do NOT need to bring on your trip. Here are a few items that under no circumstances fall under the "safari clothing" category:
Jeans
High heeled shoes or wedges
Camouflage patterns (they actually make you stand out, not blend in)
Black, blue, or white clothes
Cotton clothing
Jewelry (in fact, leave your wedding ring at home)
Flip flops (opt for sandals!)
Watches
Formal wear
Other Items Worth Packing
Your packing list does not end with safari clothing. There are still other things that you will want to bring on your trip with you. Here are a few other essential items to keep in mind while you are packing for your trip:
Toiletries
Many camps have full bathroom amenities. But not every campsite will. So be sure to bring along some of these items in your toiletry kit:
Personal toiletries, including travel size shampoo, conditioner, soap, deodorant, moisturizer, toothpaste and toothbrush
Sunscreen (minimum SPF 30+)
After-sun cream
Antiseptic gel (for washing your hands when there's no water around)
Sanitary products
Towel
First Aid Supplies
Most safari tour groups will come equipped with a first aid kit. But it never hurts to have a few first aid items of your own.
Mosquito repellant
Malaria pills (but hopefully you won't have to use them)
Antihistamines for bug bites, allergic reactions, allergies, etc.
Painkillers (Tylenol, Advil, Aspirin, etc.)
Diarrhea medication (you never know)
Antiseptic cream
Band-aids
Prescription medicines
Electronic Devices
There's no need to go overboard when packing electronics for your safari trip. You want to do the best you can to be mindful, in the moment, and pay attention to your surroundings. But still, there are a few electronic devices that might be worth bringing along:
Camera (the type of camera you bring depends on how big of a photographer you are; some people may be happy to just bring along their smart phones)
Extra memory cards
Extra camera batteries (but consider a solar charger if you are going to be camping)
Binoculars (though your safari guide will probably have a pair)
Extra AA and AAA batteries
Electrical adaptor
Small flashlight (you will be very happy to have one of these at night
Maybe and iPad or tablet for storing photos and reading e-books, if you think you will be taking many photos and videos
Clothing Brands We Recommend
You already know about some of our favorite safari clothing brands from the lists above. But with so many great products and stores out there, it can be overwhelming to pick just one brand to buy from! But don't stress. Know that some safari clothing that is right for one person may not be right for another person. And that's okay. Shopping for safari clothing is a subjective process – and that's why it's good to have a few different brands to choose from!
You will find some of these brands can be pricey. But trust us, it is so much better to spend extra money on quality safari clothing and gear than to purchase cheap products. Plus, if you buy durable, high quality safari clothing, you will likely be able to reuse it for futures adventures and travels.
Here are some of our go-to brands for safari clothing and other outdoor adventures:
Preparing for a safari can be stressful. Hopefully this packing list helps get the process started.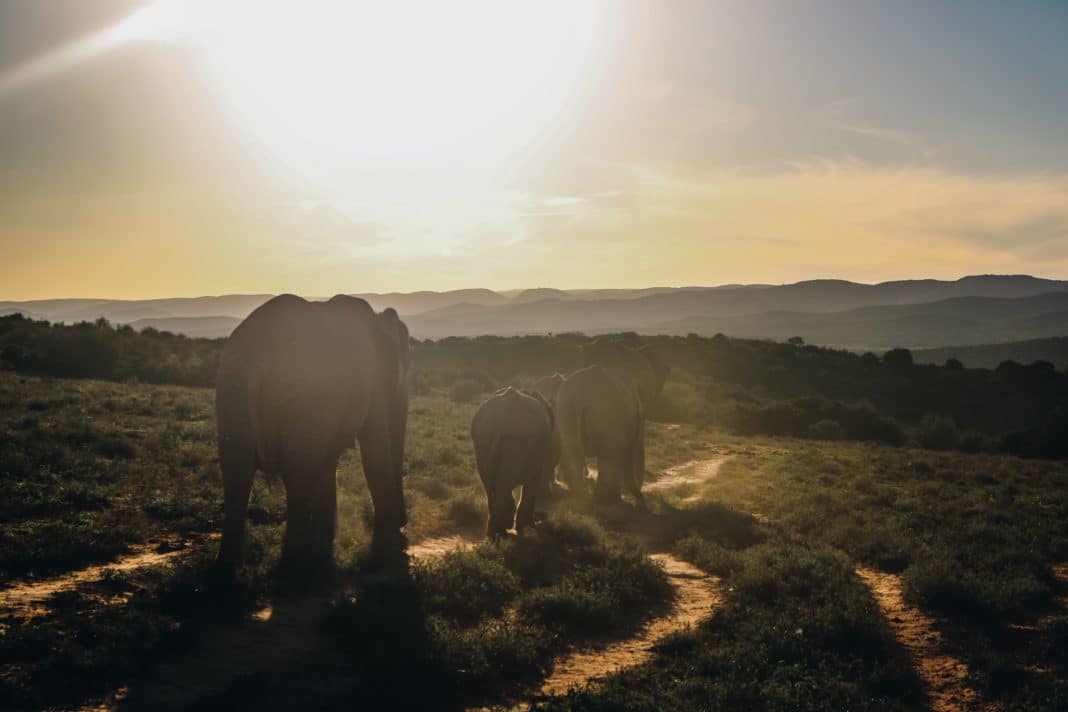 Getting all of your safari clothing and gear together is no easy feat. And when you've never been on a trip like this before, it can be intimidating to make sure you have everything you need! But please know that reading this list and doing your research is such an important step to take before leaving. So you're already miles ahead of travelers who have yet to begin their safari prep.
Have you ever been on a safari? Were there items you were so happy you packed? Anything that you wish you had packed? Please, leave us a comment and let us know!
Related Article: Trendy and Comfortable Travel Outfits for Women