Upgrade your outdoors adventures with the Osprey Talon 22 Backpack.
Travelers who spend a lot of time outdoors know the importance of having the proper bag for carrying belongings. If you bring bags that feel heavy and bulky, they'll weigh you down during your adventures. At the same time, smaller packs might not have the ability to hold everything you need on a trip. Finally, bags that feel uncomfortable to carry for long periods remain undesirable when traveling around the world. As such, travelers require travel bags that can hold each necessary item, while remaining comfy to carry. If you want a backpack with all of those previously mentioned features, consider the Osprey Talon 22. This backpack provides the ideal place to store belongings as you trek through various kinds of landscapes. Read our article below to learn all about this product and its amazing features.
The Osprey Talon 22 Features & Benefits
Spacious Interior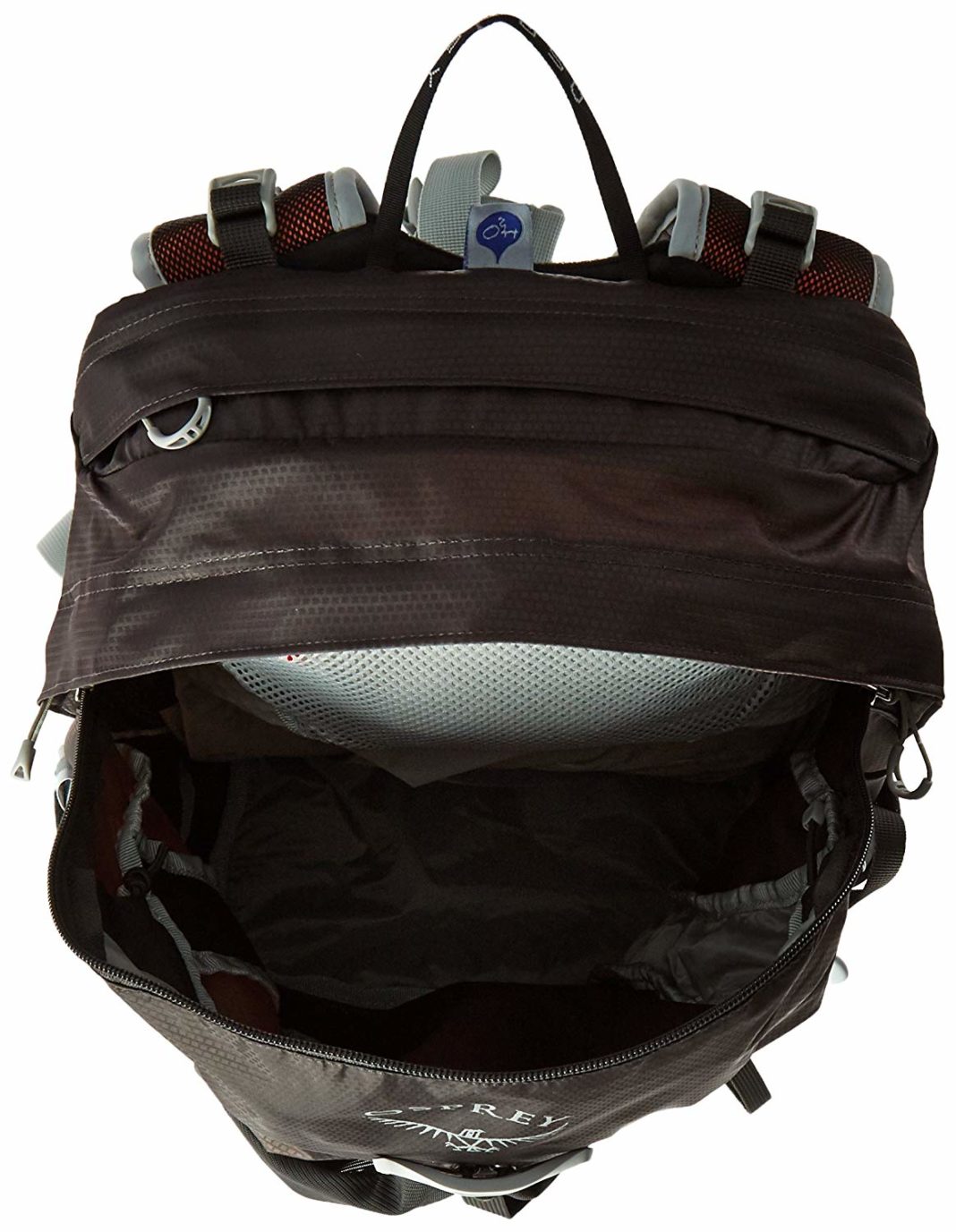 When you're considering purchasing a bag for travels, you should always think about how much space a product offers. Bags that appear large, yet fail to provide enough room for belongings, won't be ideal for most travelers. Certain backpacks might promise tons of space, while later proving difficult to store items inside. You don't want to spend hard-earned money on a bag that doesn't offer the space you need. As such, travelers should always look for travel bags with roomy interiors. These products will let you store all your belongings easily before you begin your journeys.
If you want a backpack with enough room to fit your travel gear, consider the Osprey Talon 22. This backpack maintains a spacious interior that will easily keep each of your belongings safe. The 22L capacity of the backpack ensures travelers can store things like clothes and food without worry. Your wallets, phones, shoes, and other travel gear should fit with ease inside this backpack. You can bring the backpack along for lengthier outdoors journeys, or for shorter, daily commutes.
Lightweight Construction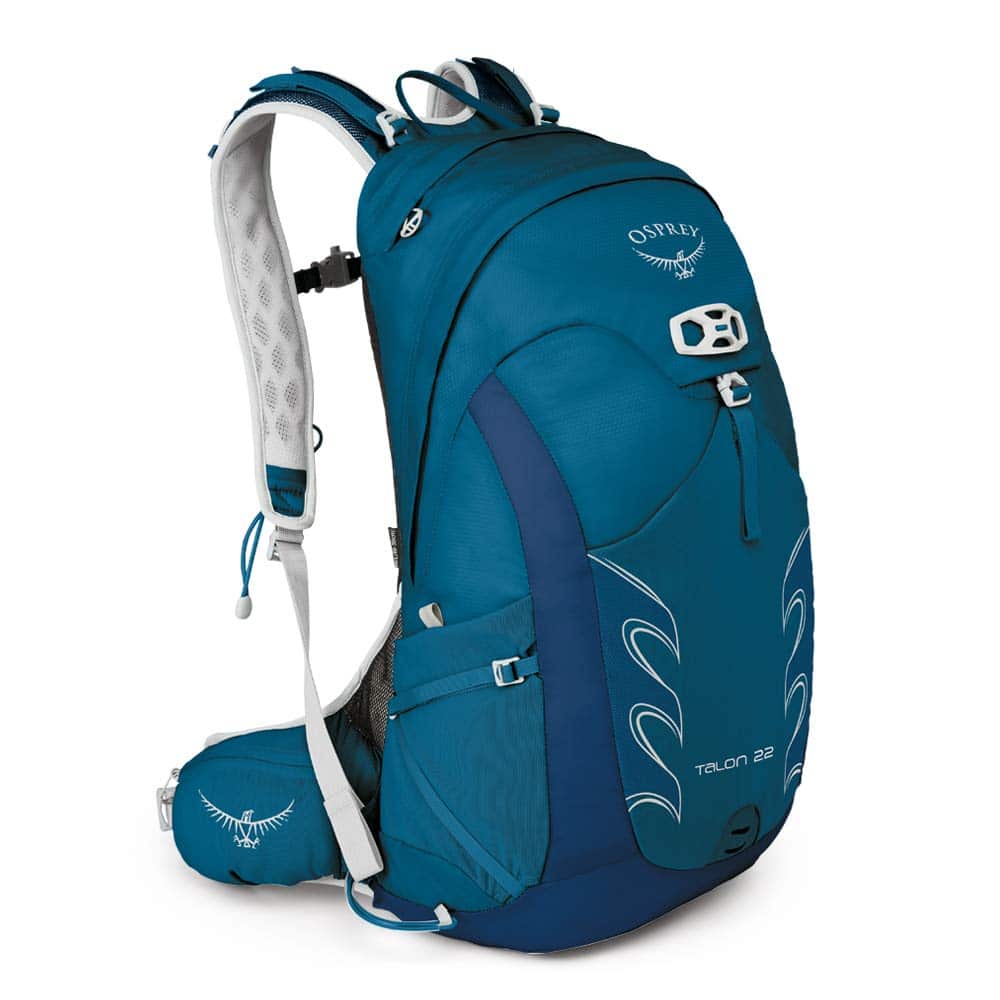 Those who travel often know the importance of having travel gear that doesn't weigh them down. Many products designed to carry your items might appear ideal due to their larger size. However, these massive bags might feel extremely heavy when you wear them to travel. Bulkier backpacks can cause discomfort or even pain after donning them for long periods. This situation often leads to frustrations as you can't enjoy your travels as readily. In these instances, travelers may decide to leave items at home in order to alleviate some weight inside their bags.
With the Osprey Talon 22, travelers can remain comfortable when they travel across the globe. This backpack maintains a lightweight construction, ensuring you won't feel heavy while walking around. Despite the spacious interior, the backpack has very little weight on its own. Even after you place items inside the pack, you can remain unburdened while wearing it on your journeys. The simple design of the Osprey Talon 22 ensures travelers will feel light and airy as they travel. Instead of worrying about bulky and heavy backs weighing you down, choose the Osprey bag and you'll move with ease.
Adjustable Design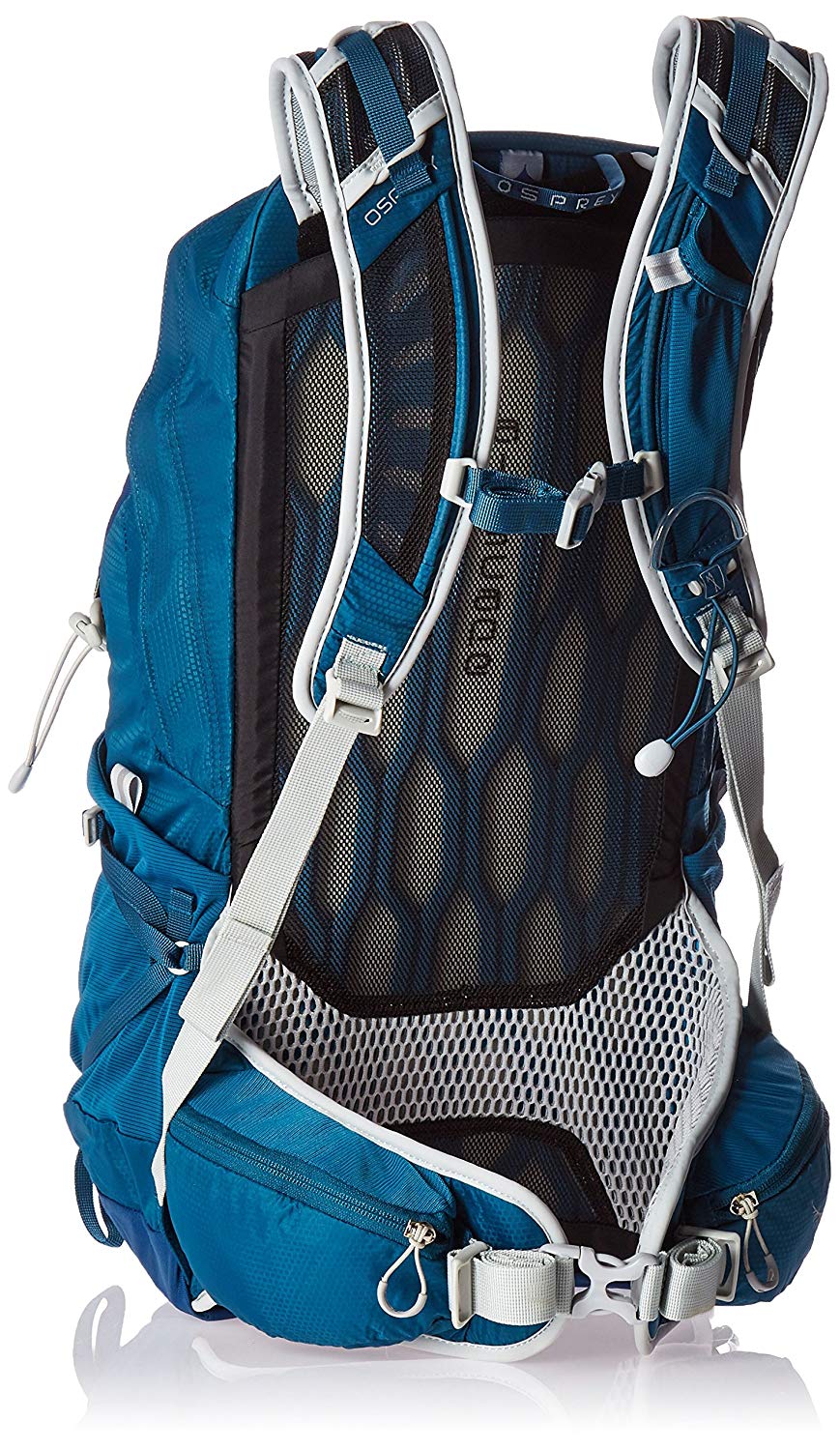 Every traveler has different requirements when it comes to finding the perfect travel backpack. Some may prefer bags that fit tightly across their bodies, while others may like loosely fitting bags. Certain travelers need room in different spots along the backpack, or only want a few simple features on their bag. As such, the best backpacks for travel should have the ability to adjust according to every traveler's needs. Since everyone has varying needs, the perfect items for travel will be able to fulfill various requirements.
Thankfully, products like the Osprey Talon 22 have been designed to adjust in accordance with different needs. The backpack allows travelers to change the size and fit of varying features. This means you won't have to worry about your backpack fitting awkwardly or uncomfortably on your body. Compression and carry straps let travelers compress and keep items safe while wearing the backpack. A slotted foam hipbelt and harness form to the wearer's body, ensuring maximum comfort. The torso length can also be adjusted, meaning those of varying heights will be able to feel comfortable.
Contains Organizational Elements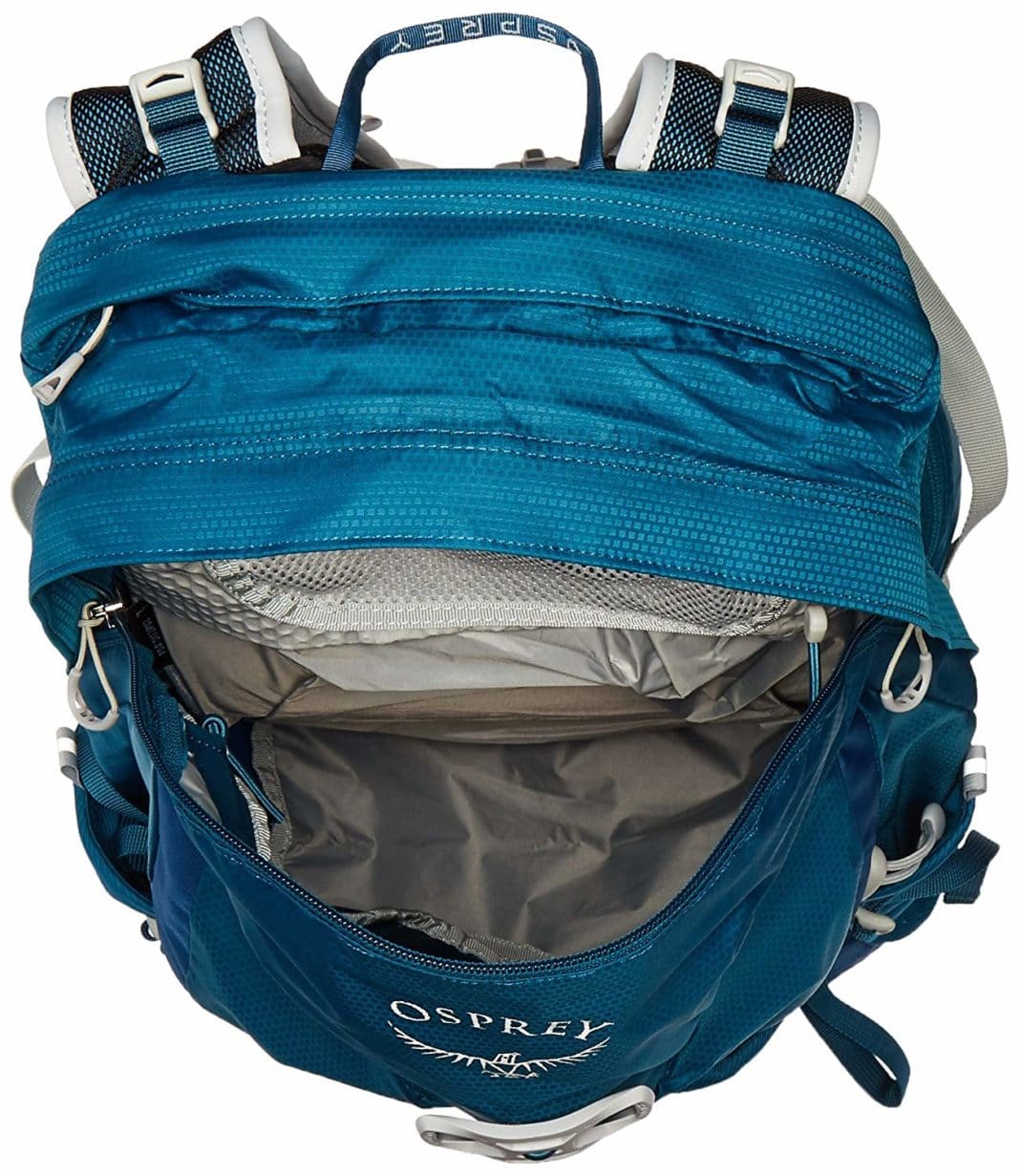 Traveling around the world can be fun, unless you fail to organize your belongings properly. If you're traveling for long periods, you need products that offer organizational features. Travelers who simply throw their items in their bags and start traveling may run into frustrations later. Those interested in traveling outdoors may especially require features that keep items in their place. Various kinds of pockets and places to store items allow travelers to grab things easily. When you're in a hurry or need something fast, you should be able to grab those items quickly.
The Osprey Talon 22 contains multiple pockets, ensuring travelers can organize all their belongings. Instead of simply keeping everything in one place, you can store your items in a more organized fashion. The Osprey backpack has a large main compartment, ideal for extra clothing and bulkier items like folded tents. Two zippered hipbelt pockets provide the perfect location to keep belongings like phones and snacks. These pockets remain easy to reach as well when you're on the move. A LidLock Helmet attachment also allows travelers to keep their helmet secure. The external hydration sleeve even lets you keep water stored safely, meaning you won't need to worry about leaks.
Breathable and Comfortable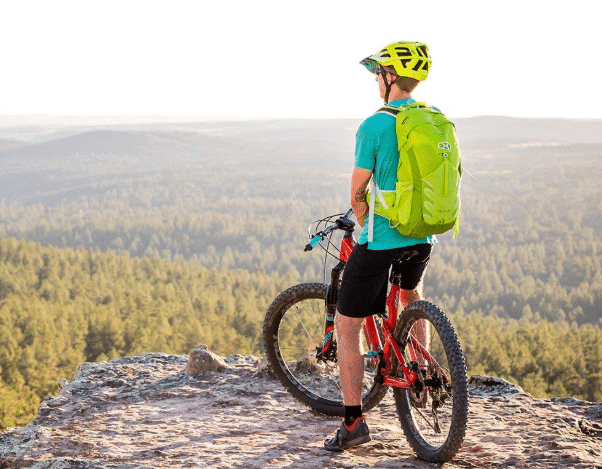 Lots of backpacks feel extremely heavy to wear for extended periods of time. These bags may press against backs, causing discomfort. Over time, the backpacks might even make travelers overheat, especially in warmer conditions. The bulkier backpacks may remain extremely uncomfortable to wear if you're prone to sweating, as they can trap heat. Accordingly, those who desire a functional bag for travel should pick products with ventilation features. Additionally, features that provide greater levels of comfort will always remain desirable for travelers.
With the Osprey Talon 22, travelers will always feel cool and comfortable during their adventures. This backpack contains ventilation features, allowing the wearer to remain dry as they travel. An airscape backpanel with mesh-covered foam provides greater breathability on humid days. The hipbelt and harness have also been crafted with mesh, offering even more ventilation. Slotted foam also helps the belt and harness wrap to the body and provide support during longer travel days.
What Travelers Are Saying About The Osprey Talon 22
Travelers who purchased the Osprey Talon 22 raved about the backpack's ability to hold everything they needed. The backpack contained a main compartment, which offered plenty of room for larger belongings, as well as smaller sections. These smaller compartments provided the ideal space for placing items like phones, wallets, and identification. Additionally, reviewers found the backpack lightweight enough for bringing along on all kinds of adventures. The Osprey product didn't feel to heavy when carried on travelers' backs, even after numerous hours of travel. As such, those who like to go backpacking outdoors found the Osprey bag the perfect addition to their journey. Travelers also appreciated the ventilation features on the straps and back of the pack. Mesh fabric allowed wearers to remain comfortable and cool, despite journeying in hotter conditions.
A few reviewers thought that the Osprey Talon 22 could have utilized greater levels of adjustability. For instance, travelers found the bag was too tight around their bodies, even after adjusting the product. This meant that only some reviewers remained able to wear the backpack comfortably. On a similar note, some travelers wished that the hip belt pockets could be shifted. These pockets remained too far to reach when the backpack was worn, according to certain travelers. However, overall, most travelers considered the Osprey Talon 22 the ideal backpack for everyday travels.
Alternative Daypacks That Might Work Better For You
1. Deuter Speed Lite 20 Athletic Daypack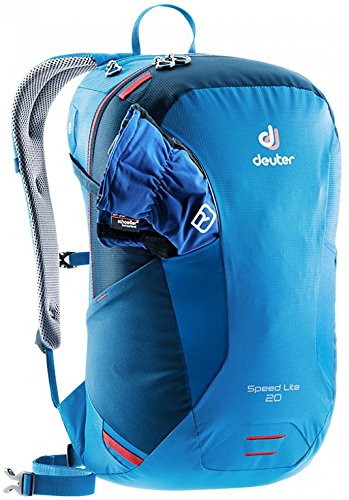 Those who weren't completely floored by the Osprey Talon 22 should think about buying the Deuter Speed Lite Athletic Daypack. This product maintains comparable features to the Osprey bag, such as a large main compartment for storing travel items. As such, travelers will have the chance to carry every important piece of travel gear while wearing the pack. On a similar note, the Deuter Speed Lite Daypack includes additional features that make carrying items easy. For instance, a sunglasses loop on the shoulder strap provides the ideal spot for keeping your shades. A zippered pocket on the top and two side pockets, ideal for bottles, also help store things efficiently. Travelers who love to spend time outdoors will appreciate the lightweight nature of the Deuter bag. You could carry this product on your back all day and never feel weighed down.
2. CamelBack Fourteener 24 Hydration Daypack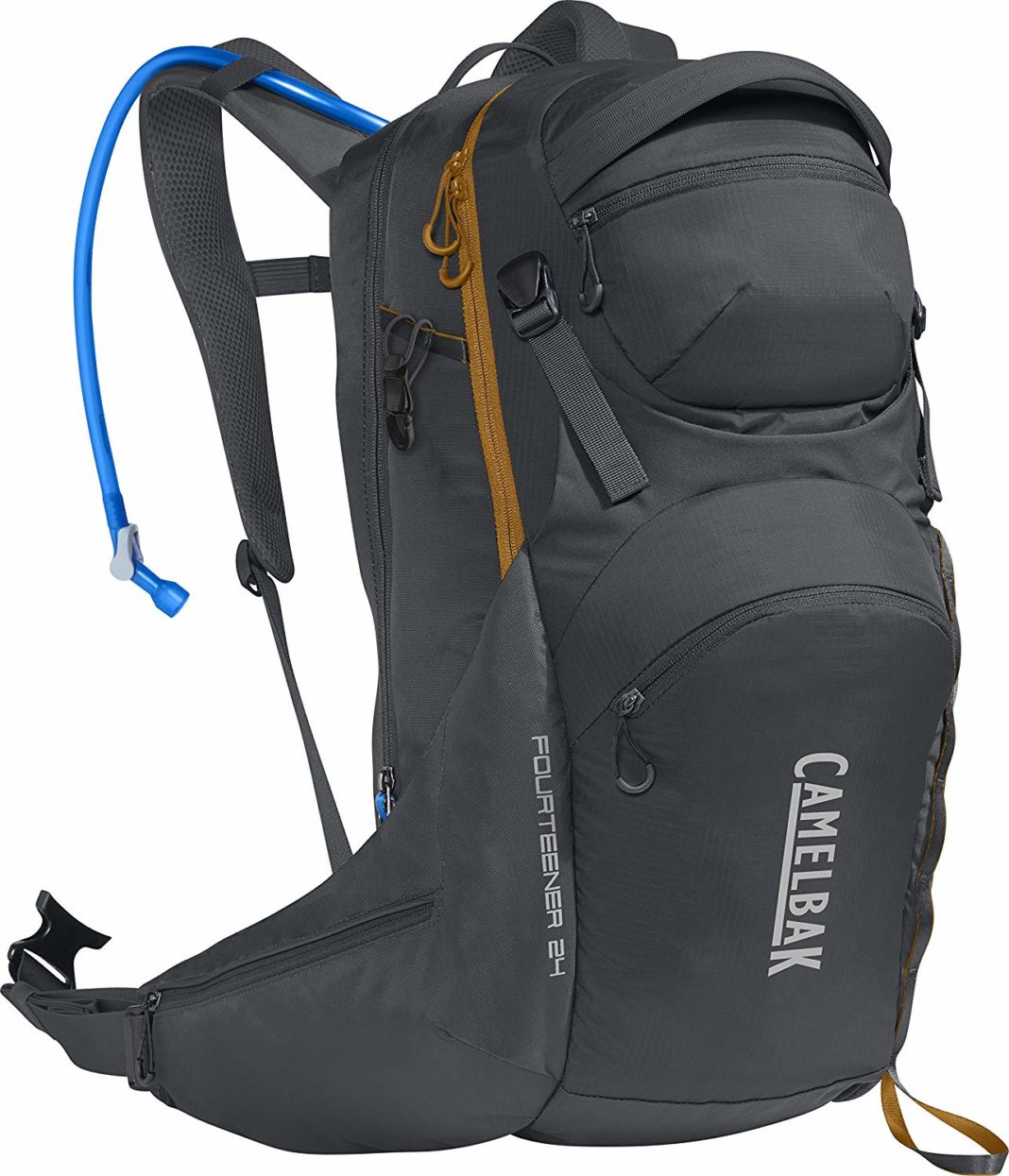 With the CamelBack Fourteener 24 Hydration Daypack, travelers will have the perfect product for trekking the landscape. The CamelBack Daypack, similar to the Osprey Talon 22, provides the ideal storing location. This product contains a huge amount of space, so you don't ever have to leave any item behind. Various kinds of pockets allow travelers to organize their belongings easily. You'll even have access to hip pockets that remain simple to reach as you move. Travelers can rest assured that they won't need to bring along extra bags to store outdoors gear with this product. The CamelBack Fourteener has features like an ice tool loop for travelers to keep things like ice picks. Similarly, the backpack's pole attachment system allows outdoors enthusiasts to stow away trekking poles when not in use. An integrated raincover even ensures your belongings won't get wet due to inclement weather.
3. Fjallraven High Coast Trail 26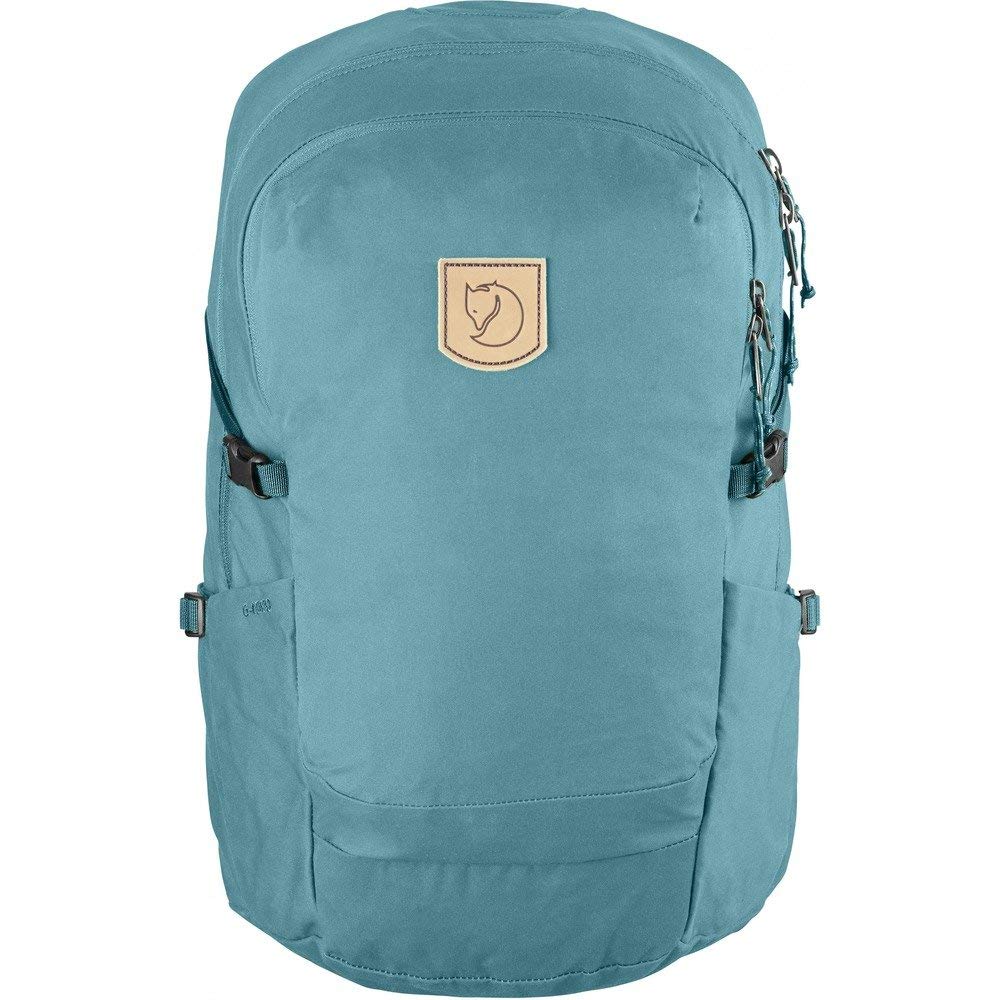 The Fjallraven High Coast Trail 26 remains ideal for everyday travels. Like the Osprey Talon 22, the Fjallraven High Coast Trail backpack maintains a lightweight design. In this manner, the bag will remain comfortable to carry throughout your daily adventures. Padded shoulder straps provide added comfort while wearing the backpack. At the same time, the mesh back panel offers ventilation, so you can stay cool as you travel. This backpack also contains enough space for storing your important items, like laptops, phones, and wallets. You can carry everything you need when you bring this backpack along for the ride. The Fjallraven product has additionally been constructed using durable, organic fabrics. Accordingly, you won't have to deal with tears in the backpack after only using it for a short while.
Carry every travel item you require inside an Osprey Talon 22 Backpack.
When you're traveling around the globe, you need bags that can hold everything necessary while remaining comfortable to carry. Many kinds of travel bags feel extremely heavy and bulky to lug around on your shoulders and back. However, travelers won't be able to get by with dainty, tiny bags that offer little room for travel items. That's why a backpack like the Osprey Talon 22 remains the perfect option for travelers. This product has the capacity to hold various belongings, yet won't weigh you down as you move. In this manner, the Osprey Talon 22 should be placed at the top of your must-have travel gear list. You won't want to embark on another journey without this awesome backpack.
Related Article: Top 8: The Best Daypacks To Try Out This Season